Thailand
Thailand News: World Justice report ranks Kingdom 80th in serving civil justice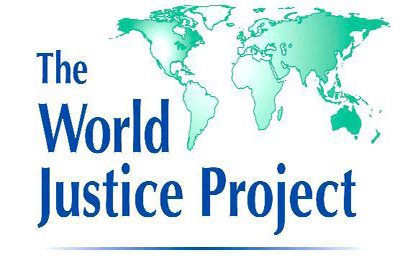 World Justice report ranks Thailand 80th in serving civil justice
Phuket Gazette
PHUKET: The World Justice Project (WJP) ranked Thailand 80th among 97 countries in delivering effective civil justice in its international Rule of Law Index 2012 report issued on Wednesday.
However, despite the low ranking in dispensing civil justice, the report also recognized Thailand's strong performance in the control of crime and in serving criminal justice.
According to the report, "Thailand earns high marks on absence of crime and effectiveness of the criminal justice system (ranking 35th globally and seventh among its income peers). However, civil conflict and political violence are significant problems…
"The country's lowest scores are in the dimension of civil justice (ranking 80th), partly because of delays in processing cases and difficulties in enforcing court decisions."
The report noted that Australia, Japan, New Zealand and Singapore lead the East Asia & Pacific region in most dimensions of the rule of law.
"Achieving the rule of law is a constant challenge and a work in progress in all countries. The WJP's Rule of Law Index is not designed to shame or blame, but to provide useful reference points for countries in the same regions, with comparable legal cultures and similar income levels," said World Justice Project founder William H. Neukom.
Factors considered in delivering the rankings were listed as: limited government powers; absence of corruption; order and security; fundamental rights; open government; regulatory enforcement; civil justice; criminal justice; and informal justice.
Also observed in delivering the rankings were the "Four Universal Principles of the Rule of Law", namely:
1) The government and its officials and agents are accountable under the law.
2) The laws are clear, publicized, stable and fair, and protect fundamental rights, including the security
of persons and property.
3) The process by which the laws are enacted, administered and enforced is accessible, fair and efficient.
4) Justice is delivered by competent, ethical, and independent representatives and neutrals who are of sufficient number, have adequate resources, and reflect the makeup of the communities they serve.
In explaining the importance of the rule of law in everyday life worldwide, the report cited several examples, among which just one was the impact in public works.
"Safe and reliable physical structures are essential to a thriving economy and an efficient society. Yet corrupt practices in the construction process abound, discouraging honest practitioners from entering the market through prohibitive bribery and kickback costs.
"In many cases, for instance, it has been alleged that government officials and contractors have been complicit in using low-quality materials in order to pocket the surplus. Transparency in the procurement process and effectively enforced regulations and safety codes help curtail illegal practices and increase the reliability and security of physical infrastructure," said the report.
To see the full report, click here.