Thailand News: Update on drug bust; Leaders oppose curfew; Drink still flowed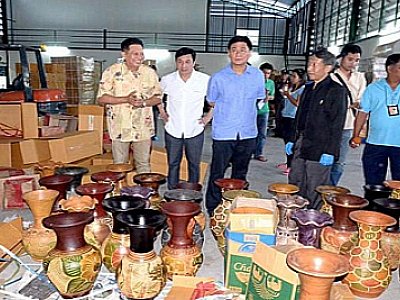 PHUKET MEDIA WATCH
– Thailand news compiled by Gazette editors for Phuket's international community
Drug packaging warehouse raided after Aussie tip-off

Phuket Gazette / The Nation

PHUKET: A Thai warehouse for terracotta pots was searched by police who believe that it served as a transit point for illicit drugs to be smuggled into Australia.
National Police chief Priewpan Dhamapong said late Thursday that the Thai police had been contacted by Australian authorities on Monday about drugs hidden in a shipment of two containers of Thai ceramics arriving at Sydney's Port Botany.
Seven suspects were arrested in the raid – four from Hong Kong, and three Australian Chinese.
About 306kg of crystal methamphetamine (ya ice), 252kg of heroin and an unstated amount of marijuana were confiscated. The drug seizure was Australia's biggest seizure of ice and its third largest haul of heroin.
The suspects implicated a Thai terracotta pot warehouse, where the drugs were packaged, in Pathum Thani's Lam Luk Ka district.
Two employees were apprehended, while two other men – Ekkachai Wongsasee and Kasemsak Srimukda – were named in the business registration as persons responsible for the warehouse. Both men are still at large.
Various forms of terracotta pots, many carton boxes, and two grinding machines were found. Forensic police believed the machines were for grinding and pressing cannabis sticks, as there were some remnants of dried marijuana on the floor.
The employees said they had worked there for only a month and were unaware that the warehouse may have been used for packaging illegal drugs.
According to police investigators, empty terracotta pots were sent three times to Australia in order to test whether they could mislead authorities. The attempted smuggling took place in the fourth shipment when arrests were made.
Authorities are continuing the investigation in the belief that a larger drug smuggling ring is involved.
Meanwhile, according to police, a medium-sized cannabis grinding machine was found at another Lam Luk Ka warehouse, which police said was also used for packaging drugs.
Academics oppose curfew option in South
Phuket Gazette / The Nation

PHUKET: Academics and religious leaders are opposed to the possible imposition of a curfew in the deep South in the wake of recent bomb attacks, saying that such drastic action would draw international sanctions on the counter-insurgency operations while also affecting the daily lives of local residents.
Meanwhile, security authorities are looking for eight vehicles reported stolen, which they fear could be used in future car-bomb attacks, especially in Songkhla and Pattani.
In Pattani, three missing vehicles have reportedly been stuffed with explosives and are ready for use. The three vehicles are a goldcoloured Toyota Vigo pickup with Phor Kor 7930 Songkhla licence plate; a grey Toyota Vigo pickup with Sor Yor 6602 Bangkok plate, and a brown Isuzu DMax Gold Series with no known license plate details.
In Songkhla, the five missing vehicles are: an Isuzu DMax pickup; a four-door Toyota Vigo pickup, a gold Toyota Vigo pickup, a black Mitsubishi pickup, with Bor Chor 2250 Yala licence plate, and a red Mitsubishi sedan, with Kor Khor 2482 Yala plate.
Curfews will lead to a drop in local residents' morale and their confidence in the authorities' abilities, Assoc Prof Srisomphob Jitphiromsri, a lecturer on political science at Prince of Songkhla University, said.
He said whilst curfews may improve the situation, there was a possibility that they could convince the international community violence would also be used by authorities in counter-insurgency operations.
A former director of the Southern Border Provinces Administrative Centre (SBPAC), Niphon Bunyaphattharo, said curfews would inflame the situation, and arouse international concerns about authorities' reactions to an increase in insurgency violence. He also dismissed a so called eye-for-an-eye response from authorities, which he said would lead to the escalation of the insurgency campaign into a religious war.
The chief religious leader in Yala, Wan Abdulkordeh Waemustopha, said a curfew during the ongoing Ramadan period would certainly affect Muslims, their religious practices and their daytime fast. The Defense Ministry and security authorities are evaluating the imposition of curfews, which they said would come into effect, if imposed, after Ramadan ends on August 21.
The imposition of a curfew, along with new military tactics including aerial armed reconnaissance, was among strategies revealed by Defense Minister Sukampol Suwannathat in response to a series of ca-rbomb attacks, followed by media criticism of the government's inert reaction to the attacks. A proposal by the Internal Security Operations Command that it should be put in effect, if imposed, after Ramadan, has been submitted to the Defense Ministry for consideration.
Fourth Army Area commander Lt General Udomchai Thammasarorat said a curfew was merely an option and that local residents had cooperated with security officials in the deep South. He did not say explicitly whether he personally agreed with it being imposed. In four Yawi-speaking districts of Songkhla, local residents have been alert and ready for self protection, while all-out security measures are already in place," he added.
The Army said later that curfews were now only an option and would not be imposed entirely in the three provinces of Yala, Narathiwat or Pattani, but only in areas prone to insurgent activities or necessary security operations, said spokesman Colonel Sansern Kaewkamnerd.
Pattani police said one of the three detained suspects allegedly involved with the
shooting dead of four soldiers
in MaYor district was cooperating and giving useful information. The unnamed man said newly recruited insurgents were from three Yawi-speaking districts in Songkhla, Raman district in Yala and Ba Cho district in Narathiwat, under the command of the foreign trained Runda Kumpalan Kecil (RKK) based in Pattani.
The bomb attack on
CS Pattani Hotel
in Pattani was blamed on six insurgents, including a getaway driver and two lookouts. This attack was possibly commanded by Mosoreh Tueramah, a native of Pattani living in Muang district, and an explosives expert, security sources said.
A village head based in Panareh district of Pattani was yesterday shot dead while on his way for a Muslim prayer event. Witnesses told police that two gunmen on a white Honda Wave motorcycle approached Mayusoh Dorloh and fired two shots at him before fleeing. The victim died at the scene.
Shops and clubs flout Buddhist Lent
Phuket Gazette / The Nation

PHUKET: Despite awareness campaigns and legal action
against alcohol sales
during the beginning of Buddhist Lent, stores were illegally selling liquor. There was even a new type of alcoholic drink launched on Asarnha Bucha Day, the Office of Alcohol Control said yesterday.
An unnamed store owner in Ubon Ratchathani is faced with a possible
— Phuket Gazette Editors
Keep in contact with The Thaiger by following our Facebook page.
Never miss out on future posts by following The Thaiger.
Thai FDA expedites the process to list cannabis as an "essential medicine"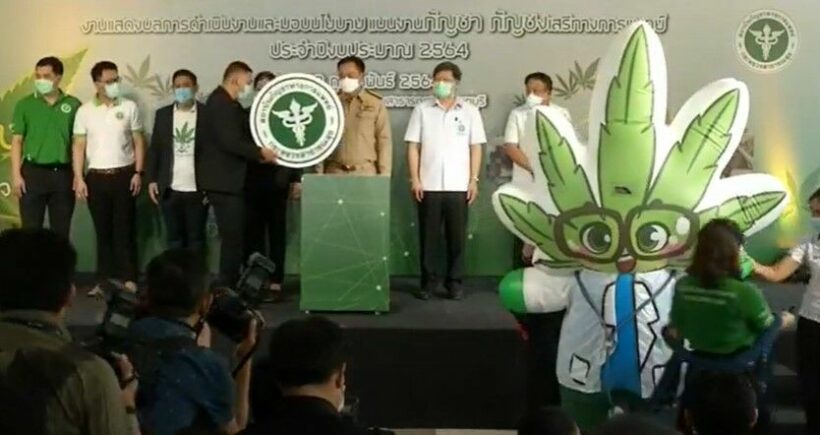 Cannabis could soon become an "essential medicine" in Thailand. While the plant's euphoria-inducing buds are still illegal and classified as a narcotic, other parts of the plant that do not cause a "high," like the leaves, are being pushed into the food and medicine industry.
The Thai Food and Drug Administration is even trying to speed up the process to include cannabis on the National List of Essential Medicines and to also allow it to be used in food, according to the FDA secretary general Supattra Boonserm. Yesterday, the FDA committee approved a draft ordinance to allow the once-criminalised plant to be on the essential medicines list as well as to be an ingredient in food.
"Users can put oil extracts from cannabis in breakfast cereals, bakery products, beverages, snacks or butter as well as in food supplements."
There are 2 main components in cannabis: tetrahydrocannabinol, known as THC, and cannabidiol, known as CBD. THC is the psychoactive component which causes the "happy-hungry high" while CBD is understood to have health benefits and has been used to treat anxiety and insomnia. THC is still illegal in Thailand.
Since the Public Health Ministry approved the use of cannabis and hemp for medical and research purposes, more than 50,000 patients in Thailand have been prescribed cannabis-based treatments, according to Public Health Minister Anutin Charnvirakul.
Anutin says the FDA's move to expedite the process of listing cannabis as an essential medicine is intended to make sure there is a sustainable supply of cannabis and the products are available to those who need it.
"The efficacy and safety of medical cannabis will continue to be reviewed, and the findings will be used to support further changes to medical cannabis laws."
The health minister spoke at the official opening of the Ministry's Institute of Medical Cannabis, which will be the coordinating agency to make sure cannabis-based products are in line with government policies.
"The institute will also provide accurate information about the plants and their use, as public interest in the plants have grown."
More than 300 community enterprises have joined with the ministry to grow cannabis for medical and research purposes, Anutin said. He adds that households with permission from a local hospital can grow up to 6 cannabis plants on the property.
SOURCE: Bangkok Post
Keep in contact with The Thaiger by following our Facebook page.
Never miss out on future posts by following The Thaiger.
Thai government hopes cannabis will be a primary cash crop for farmers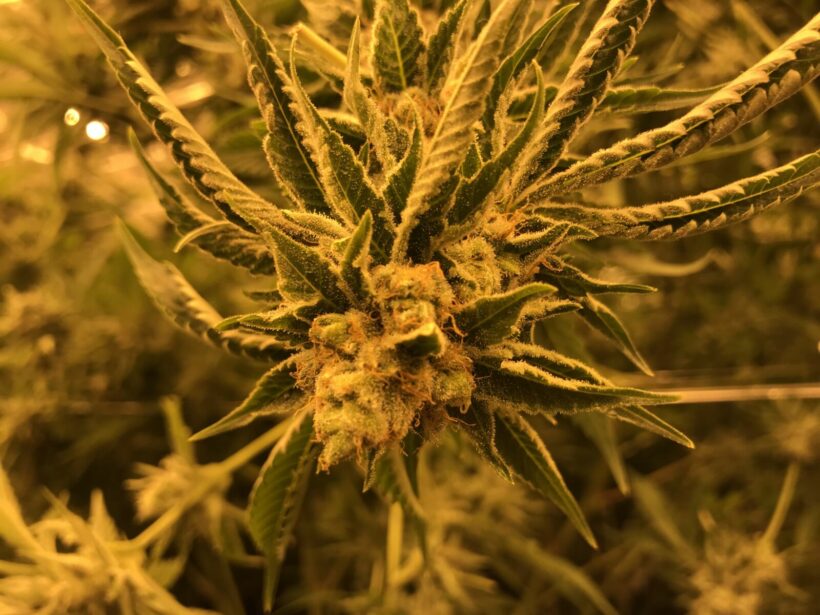 While marijuana traffickers are still getting busted by police, many smuggling the plant across the Mekong River, the Thai government is encouraging local farmers to grow cannabis, as long as they partner with a provincial hospital to use the plant for medicinal purposes. A deputy government spokesperson told Reuters the government hopes that cannabis and hemp will be a "primary cash crop for farmers."
Late last year, Thailand removed certain parts of cannabis off the narcotics list. Parts of the plant with high amounts of the psychoactive component tetrahydrocannabinol, or THC, are still classified as a Category 5 narcotic.
So far, 2,500 households in Thailand and 251 provincial hospitals have legally grown 15,000 cannabis plants, according to deputy government spokesperson Traisulee Traisoranakul. She says those interested in growing cannabis have to seek approval from authorities. Universities, community enterprises and those in the medical industry can obtain licenses to grow cannabis.
"Everybody has the right to grow marijuana by partnering up with provincial hospitals for medical use."
With the declassification of certain cannabis parts, the plant can be used in food and beverages at restaurants. Over the past few months, some cafes and restaurants have started to offer dishes made with cannabis leaves. Traisulee says cannabis used in food ends to come from an approved producer. She says the Medical Marijuana Institute will hold information sessions next month.
SOURCE: Reuters
Keep in contact with The Thaiger by following our Facebook page.
Never miss out on future posts by following The Thaiger.
Thailand becomes more cannabis-friendly after leaves removed from narcotics list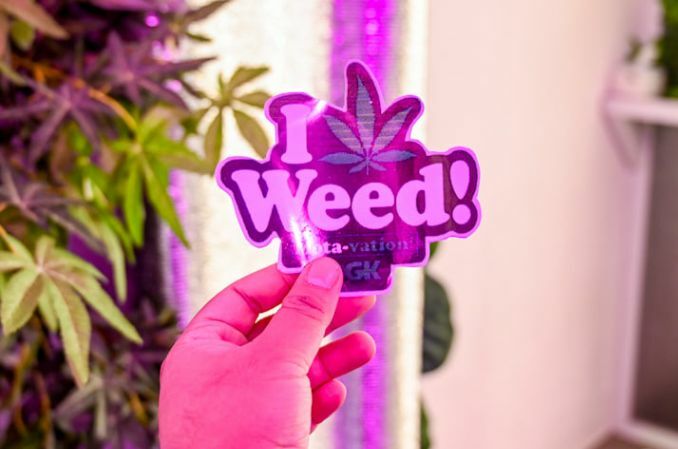 With cannabis leaves now off Thailand's narcotics list, the once taboo and criminalised plant is making its way into daily life in Thailand. Since the government decision in December to remove certain parts of the cannabis plant from the narcotics list, Thailand's first cannabis cafe "Taste of Ganja" opened in Prachin Buri and another called "420 Cannabis Bar" just opened in Bangkok. The Bangkok dessert shop Kanom Siam also announced it was adding a special ingredient to its pandan coconut Thai pancakes… cannabis.
The Department of Thai Traditional and Alternative Medicine is even encouraging the public to use the plant… as long as it has very low traces of the psychoactive component tetrahydrocannabinol, or THC. The plant's THC-rich buds are still illegal.
The department recently held a 2-day informational event at the Museum of Public Health and Medicine in Nonthaburi, just outside Bangkok, to educate people about the various uses of cannabis… and probably not the uses you're thinking of. There were no tips on how to make a gravity bong out of household products or how to make cannabis butter for magic brownies. Tips were more like how to use the plant's stems and fibre to manufacture textiles and paper as well as how to use the leaves to make cannabis tea.
Some are using the cannabis leaves in foods. The leaves have very low traces of THC and won't cause a "high." At the Taste of Ganja, people can munch on deep fried cannabis leaves and stir fried meat with basil and cannabis leaves. The cafe is affiliated with Chao Phraya Abhaibhubejhr Hospital which opened Thailand's first medical cannabis clinic in 2019.
The 420 Cannabis Bar offers cannabis teas and drinks with names like Stoner Plummer, which is made with plum soda, and Herbs Party, which is tea made with lemon. Prices range from around 125 baht to 145 baht. The bar also serves Fly High Cookies and Happy Brownies for 180 baht. Despite the names, the food and drinks won't get you stoned.
Cannabis buds are still classified as a Category 5 narcotic with fairly harsh penalties. Police are continuously cracking down on the illegal marijuana trade. Just over the weekend, officers seized 484 kilograms of dried, compacted cannabis, commonly known as "brick weed," in a bust by the Mekong River in the Isaan province Nakhon Phanom, which borders Laos.
SOURCE: Bangkok Post| Coconuts Bangkok
Keep in contact with The Thaiger by following our Facebook page.
Never miss out on future posts by following The Thaiger.