Thailand News Today – Thursday, March 26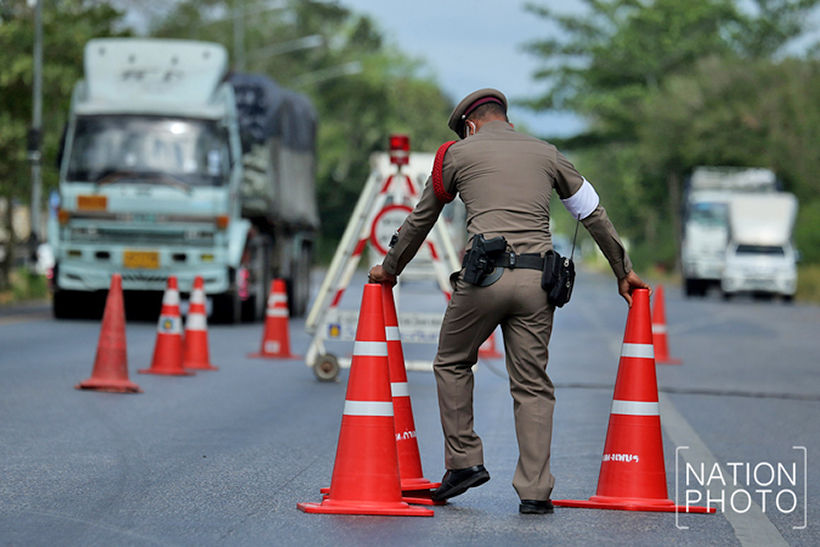 New cases in Thailand – 111, pushes total over 1,000
Thursday's total for new cases of the Covid-19 coronavirus is out as announced today by the Public Health Department.
The number of newly confirmed Covid-19 cases in Thailand is now over 1,000. 111 new cases were announced to the media today by spokesperson from the Ministry of Public Health. At the time of publication the total number of cases is 1,045. The ministry speculates that there is likely to be an exponential rise in new infections across Thailand in the near future.
"Comply or I'll tear it down myself" Pattaya mayor tells encroaching resort
Pattaya's mayor has ordered his staff to post notices at Ban Sukhawadee, or "Sukhawadee House" as it's known in English, a luxury beachfront property.
The property is set on a total of 80 rai near Pattaya.
The company that runs the resort, HealthFood International, has two weeks to comply with a judgment relating to encroachment on 11 rai of public land. If the company doesn't comply within 15 days, the authorities will tear down the property themselves. The legal wrangling has been going on for years.
No public transport bus tickets until at least April 30
The president of state enterprise Transport Company has announced today that ticket sales for all public transport buses are suspended until April 30.
He says the company will also enforce social distancing by leaving empty alternate seats on remaining bus services and require a distance of at least one metre between people at all bus terminals. He says that all tickets have been sold out well beyond April 30.
Immigration Bureau asks people to file reports online, avoid their offices
A spokesman for the Immigration Bureau says that foreigners living in Thailand are now requested to process their 90 day residence reports online or by post only.
Applicants usually required report in person to complete the procedure. The change comes as any sort of social distancing has been virtually impossible at crowded immigration offices. We have links to the online reporting website at our website thethaiger.com
Phuket, special restrictions for locals (Thursday)
Additional measures are being rolled out in Phuket as the Provincial Office refines the local needs to restrict the spread of the Covid-19 virus.
Some public offices are being closed, or services restricted, including at the Land Transport Office.
Dental clinics will be closed but dental clinics within hospitals will remain open.
Finally, the notice lists a number of public spaces which will now be closed, including running areas around dams on the island and the Saphan Hin sports centre.
1000 kilograms of marijuana seized in northeastern Thailand
More than a tonne of marijuana has been been seized in Thailand's Bung Kan province, in the far north east on the Laos border. The stash was discovered in fertiliser sacks by a security patrol boat along the Mekong river. A longtail boat with 4 to 5 men on board was spotted pulling up to the river bank, where the men began unloading sacks. When approached by police, the men fled, leaving 25 sacks behind. The sacks contained a total of 1,000 one kilo bricks of dried, compressed marijuana.
Keep in contact with The Thaiger by following our
Facebook page
.


Can't get enough Thaiger? Try Thaiger Radio @ 102.75FM with music, weather, traffic, news & local programming or view some Thailand Top 10s lists.

Read more headlines, reports & breaking news in Thailand. Or catch up on your Thailand news.

Thai army puts off military purchases until coronavirus outbreak passes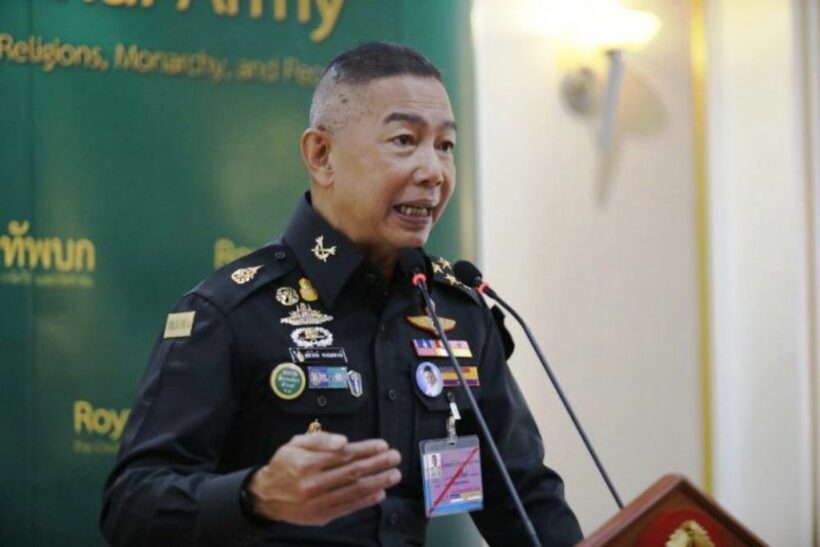 The Royal Thai Army says Thailand "needs to heal" after the Coronavirus pandemic is over in the country so plans to delay purchases of military equipment in the 2020 defence budget. They say the change is in order to prioritise national recovery efforts in the wake of the Covid-19 coronavirus outbreak.
A Defence Ministry spokesman says cuts to the 2020 budget for military hardware and projects are being considered. The Ministry says they're well aware of what needs to be prioritised for future situations.
"The military's mission is to protect and help the people, and support the government in solving national problems while maintaining the availability of troops and equipment to protect the nation."
A spokesperson says that any procurement project that is able to be delayed, without affecting foreign contracts, must be delayed.
"The Army is currently considering which projects will come under the 2020 budget, and will continue to discuss the projects in the 2021 budget."
The spokesperson clarified that some 2020 budget funds have already spent and military contracts under the budget may have binding contracts.
Speaking about the upcoming controversial purchase of Chinese made submarines under the 2021 budget, the spokesperson said that the Royal Thai Navy is considering the matter and "related legal consequences carefully", realising that budget "must be used to restore the nation and economy".
SOURCE: The Nation
Keep in contact with The Thaiger by following our
Facebook page
.
Thailand News Today – Thursday, April 9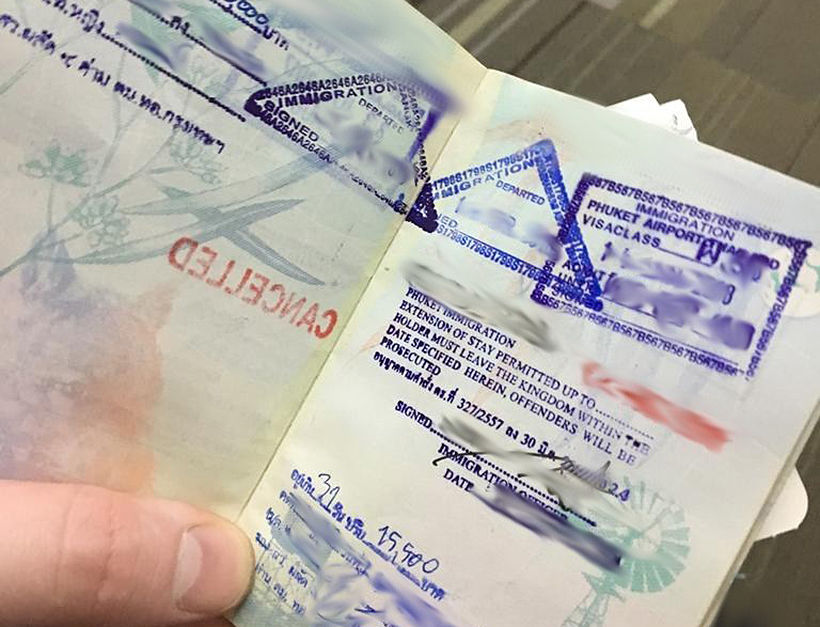 Chamber predicts 7 million Thai people to be jobless by June
7 million Thais could be on the unemployment queue by June in dire predictions from an industry chamber.
The Joint Standing Committee on Commerce, Industry and Banking have predicted that 7 million people will be joblessby June. 
The report says… "Low wage workers will be affected the most by the layoffs, an estimated of 4.2 million retail and shopping mall workers will lose their jobs, along with 1 million construction workers, 978,000 hotel workers, 250,000 restaurant workers, 200,000 spa and massage workers and 200,000 garment factory workers."
Thailand's labour market currently employs about 38 million workers.
Thailand confirms 54 new coronavirus cases, 2 new deaths 
54 new cases of the Covid-19 coronavirus in have been announced in Thailand today, less than half of yesterday's 111.
The new cases bring the total number of infections in the country to 2,423. Two additional deaths were reported as an 82 year old Thai man and a Frenchman aged 74. This brings the national death total to 32.
2,423 confirmed cases including…
• 1,242 in Bangkok
• 161 in Phuket
• 142 in Nonthaburi
• 103 in Samut Prakan
• 73 in Chon Buri
Visa amnesty for foreigners – but conditions apply
The visa amnesty has been announced, hopefully relieving some of the stress on stranded tourists and other foreigners that have ended up without flights or ways to get home.
The Immigration Bureau has announced that it is granting amnesty for all foreign nationals who have found themselves marooned in Thailand. The key points are…
• Visas that have expired from March 26 onwards will be automatically extended to April 30.
• Foreigners are no longer required to apply in person for an extension at an immigration office
• They will not be charged 500 baht per day for overstaying their visa
• Foreigners who are due to file their 90 day reports, between March 26 and April 30, are also temporarily exempted.
• Foreigners with border passes will be allowed to stay in Thailand for now but will be required to leave Thailand within 7 days once the borders are opened again.
Stranded Burmese permitted to return home
Stranded Burmese people at Chiang Rai's Mae Sai border crossing in Northern Thailand have been allowed to return home to Myanmar.
The Burmese people, stuck in Thailand since borders were closed have been held in quarantine at a temple in Mae Sai. Myanmar officials allowed them to cross the border after being declared free from Covid-19 infection.
A fleet of 23 trucks transported the nearly 200 Burmese from the temple to the Friendship Bridge at Mae Sai. They'll be quarantined in Myanmar for another 14 days.
Burmese pair arrested at border for smuggling 16.5 million baht
But the traffic hasn't all been one way up in the north. Police have arrested two Burmese nationals for trying to smuggle 16.5 million baht in cash into Thailand. The 29 and 24 year olds were arrested following a tip-off.
Police found 16,500 1,000-baht banknotes in two black plastic bags during a routine check.
Police say the pair claimed they were going to deposit the cash at a Kasikorn bank in Mae Sot but they were unable to produce any evidence of bank books or a bank account.
Keep in contact with The Thaiger by following our
Facebook page
.
90 day ban on transporting horses to control AHS virus outbreak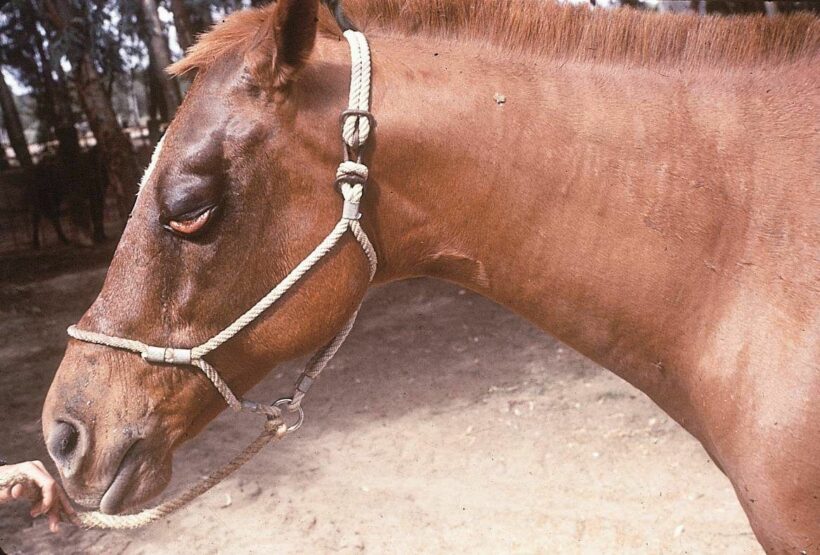 Thailand has issued an order banning the movement of all horses nationwide in an effort to stop the spread of African Horse Sickness , which has already killed more than 200 horses in the kingdom. The Ministry of Agriculture announced the order yesterday, effective for 90 days.
The disease has already killed nearly 200 horses in the country.
A spokesman for the the ministry says the AHS deaths have been reported in 4 provinces including Nakhon Ratchasima, Prachuap Khiri Khan, Chon Buri and Phetchaburi since the outbreak began on March 26.
The ministry's Livestock Department and the National Park, Wildlife and Plant Conservation Department told reporters that they're still investigating the source of the virus.
Horse farm owners are calling on livestock officials to trace the origin of AHS and list it on the Animal Disease Act to pave the way for strict enforcement of animal health regulations. Some farm owners have told the department they suspect zebras imported from Africa are the most likely cause
Many farms have also reportedly threatened a lawsuit against the livestock department for failing to prevent the disease. Officials say they are in the midst of consulting experts for the use of a vaccine to prevent the disease.
SOURCE: Khaosod English | xinhuanet.com
Keep in contact with The Thaiger by following our
Facebook page
.