Thailand News Today – Thursday, April 23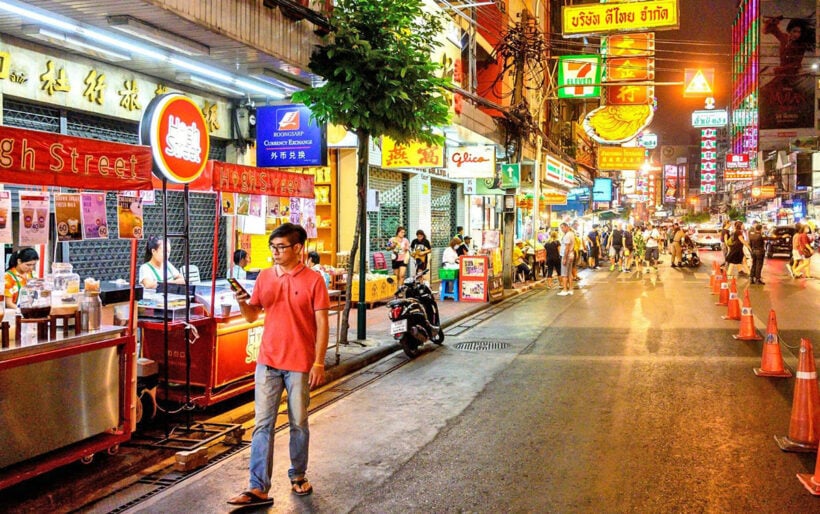 Thousands of tourists stranded on a trio of Gulf islands
An estimated 10,000 foreign tourists are stranded on three islands in the Gulf of Thailand – Koh Samui, Koh Phangan and Koh Tao.
More than half of them, around 5,700 are on Koh Samui, another 3,300 foreign tourists on Koh Phangan and about 1,000 on Koh Tao, after passenger flights were suspended due to the Covid-19 pandemic.
Surat Thani province's tourism and sports chief says… "They have accommodation, travel and growing expense problems. I have sought help from the Tourism and Sports Ministry."
Local officials have asked local hoteliers to allow the foreigners to stay until they are able to leave the Surat Thani province.
There is currently a visa amnesty running for foreigners on Tourist Visas running up to July 30.
Huge rise in single-use plastic during Thailand's lockdown
One positive of the world shutting down is nature being given a much-needed chance to heal and recover. Sadly though, another not so nice consequence of the Covid-19 lockdown has been the significant increase in Thailand's plastic waste.
The Thailand Environment Institute is blaming the steep rise on more people using single-use plastic bags during this time for takeaway and the delivery of food. They acknowledge that non-plastic alternatives are still difficult to find and expensive to buy at this stage.
Latest reports say the country's plastic waste is now sitting at around 6,500 tonnes a day. It was 1,500 tonnes a day prior to the virus outbreak. In an attempt to reverse the upward trend, the Thailand Environment Institute is asking people to replace single-use plastic with reusable containers when ordering takeaway food, not usually an option when ordering through most of the popular food delivery Apps.
There's also been an apparent reversal on the ban on plastic bags from convenience stores over recent months.
Baby becomes youngest Covid-19 patient to recover in Thailand
As of 10.45am today, Thailand has a reported 2,839 Covid-19 cases, 13 more added since yesterday. 83% of those have recovered and been discharged from hospital already. Today they can add 1 more recovery to the list.
A 1 month old boy has become Thailand's youngest coronavirus patient to successfully make a full recovery from Covid-19, after a team of medics used of a cocktail of antiviral drugs.
The paediatrician in charge of the baby's care says that… "The strategy used to treat the baby was to give him medication for 10 days. We conducted a health check on him every day, and after 3 to 5 days his X-rays showed signs of gradual recovery."
Phuket eyes lifting restrictions on Tambons that are virus-free for 14 days
Out side Bangkok, the island of Phuket has had the second highest number of Covid-19 infections. Now the provincial governor is looking at a possible lifting of some of the inter-tampon travel restrictions that have virtually locked down the island for the past month.
Phuket's outgoing governor Pakkapong Tawipat says they are seeking opinions from all quarters about the possibility of reopening some of the island's 17 tambons, or subdistricts, once they are free of new Covid-19 cases for 14 days.
Out of the provinces 17 tambons, there are 8 still considered in a "red condition", including Patong, Bang Tao and Kathu. The provincial governor hinted that the lockdowns may have to continue in the 8 'red' tambons for at least another 14 days.
Man allegedly shoots his wife after argument over money for alcohol
A man has allegedly shot and killed his wife as she lay next to their baby yesterday after, according to neighbours, she refused to give him money to buy more alcohol.
Nation Thailand reports that Police in Samut Songkhram province, south west of Bangkok, say the alleged killer is still on the run. They found the body of the 36 year old woman lying with a gunshot wound to the head as the couple's 9 month old baby cried next to the mother's dead body. She was found still clutching 700 baht in her hand.
Police learned that the couple were vendors suffering from lack of employment during pandemic crisis. Police have named the 25 year old husband and are continuing the manhunt to arrest him.
A witness told police he saw the man argue with his wife after she refused to give money to buy alcohol and then heard gunshots, before the man fled from the house.
Keep in contact with The Thaiger by following our
Facebook page
.
Never miss out on future posts by
following The Thaiger
.
Sex workers push for prostitution decriminalisation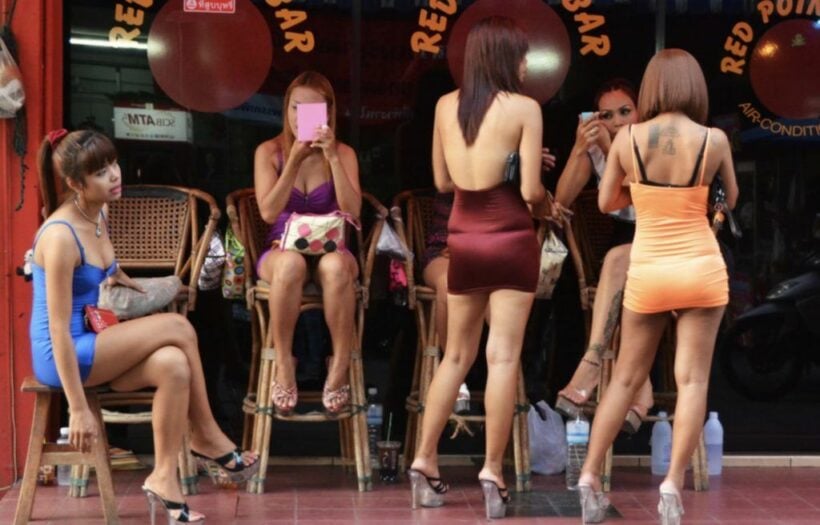 "The Royal Thai Police says just last year more than 24,000 people were arrested."
Prostitution could become further decriminalised in Thailand. A petition is being passed around calling on the government to stop arresting and fining sex workers. The Empower Foundation, which supports sex worker, is trying to collect 1,000 signatures before they send it to parliament. 'EMPOWER', aka. the Centre for Sex Workers' Protection or Moolniti Songserm Okard Pooying, is a non-profit organisation in Thailand that supports sex workers by offering free classes in language, health, law and pre-college education, as well as individual counselling.
"Prostitution is not illegal in Thailand, although many activities associated with it are (brothels, pimping, causing a public nuisance etc.). Nevertheless, it was estimated to be worth US$6.4 billion a year in revenue in 2015, accounting for a significant portion of the national GDP" – Wikipedia
Parts of the prostitution industry were made illegal in the 1960s. Today, many go go bars, massage parlours and popular red light districts marketed to foreign tourists are known for soliciting sex, but most of the sex industry actually caters to Thai men.
Activists say prostitution laws do little to protect sex workers. Fines and arrests for soliciting sex, have pushed some sex workers into poverty, most of them being women, according to Mai Junta, a representative from Empower.
"The law punishes sex workers, 80% of whom are mothers and the main breadwinner for the whole family… It turns us into criminals."
If charged with prostitution, sex workers could face a fine up to 40,000 baht and up to 2 years in prison. The Royal Thai Police says just last year more than 24,000 people were arrested, prosecuted and fined for offences related to prostitution. And people who pay for sex with underage workers can face up to 6 years in prison, according to the Reuters Foundation. Reuters did not report on what penalities people face who pay an adult for sex.
There were an estimated 123,530 sex workers in Thailand, according to a 2014 report from a United Nations agency. But a local prostitution advocacy groups says there are probably at least twice that number in reality. Many sex workers are migrants from Myanmar, Laos, Cambodia and Vietnam. In Pattaya, alone, there were estimated to be over 30,000 prostitutes working before the Covid-19 pandemic hit Thailand and closed the borders.
Surang Janyam, director of the Service Workers in Group, a local organisation for sex workers, says the workers' rights need to be recognised and protected.
"With thousands of sex workers, the industry brings in a significant amount of income to Thailand and sex workers should be protected under labour laws rather than punished under prostitution laws", according to
"The sex industry generates massive income (for the country), but there is no mechanism to protect (sex workers)."
The government is already working on amending the prostitution law, according to a spokesperson from the women's affairs department at Thailand's Ministry of Social Development and Human Security. The spokesperson says public hearings would start next year, but did not say what the proposed amendments would be.
"We are aware of complaints regarding rights violations of sex workers due to this law… and we are not neglecting their suggestions (to repeal the law)."
SOURCE: Bangkok Post
Catch up with the latest daily "Thailand News Today" here on The Thaiger.
Keep in contact with The Thaiger by following our
Facebook page
.
Never miss out on future posts by
following The Thaiger
.
Thai cabinet adds 2 more 4-day long weekends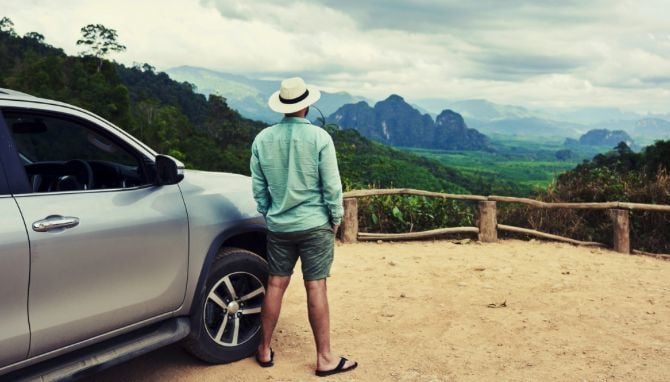 A holiday-led economic recovery. That appears to be a part of the government's agenda following yesterday's meeting of the Thai cabinet. 2 new holiday weekends have been created, one in November, one in December, in efforts to further stimulate the economy. In both cases the extended weekends will be 4 days each, adding the Thursdays and Fridays before the weekend.
Tip: Book any flights early to get the best discount on tickets if you intend to fly anywhere for the newly scheduled long weekends.
Given the exodus of foreigner this week, there will be fewer of the 'stranded' expats and foreign visitors to add to the economic tally of the additional holidays.
The 2 long weekends have now been approved and Thai PM Prayut Chan-o-cha specifically noted that they were intended to stimulate local tourism. A similar 4-day long weekend at the start of this month was a relative success encouraging Thais to go on short breaks, but it did little for the the mostly deserted tourist streets of Phuket, Pattaya and Koh Samui.
The 2 new long weekends were proposed by the Ministry of Tourism and Sports.
In November there will be an extended 4 day weekend which will run from November 19-22 with the Thursday and Friday declared special holiday. The break will fall in the middle of the scheduled school term break between November 13 and December 1. The term break was pushed forward due to the late start of the school term because of the Covid-19 situation in Thailand the late return to class by students.
The school break was pushed back from next month to November due to the Covid-19 pandemic, which forced the current school term to start late.
The second new holiday, in December, will be Thursday, December 10 – Sunday, December 13. Constitution Day falls on December 10 and the annual Father's Day holiday on December 5 has now been pushed back to the following Friday, to create the extended weekend.
So, put it in your diaries…
• November 19-22
• December 10-13
Keep in contact with The Thaiger by following our
Facebook page
.
Never miss out on future posts by
following The Thaiger
.
Thai hotels concerned extra holidays may not benefit all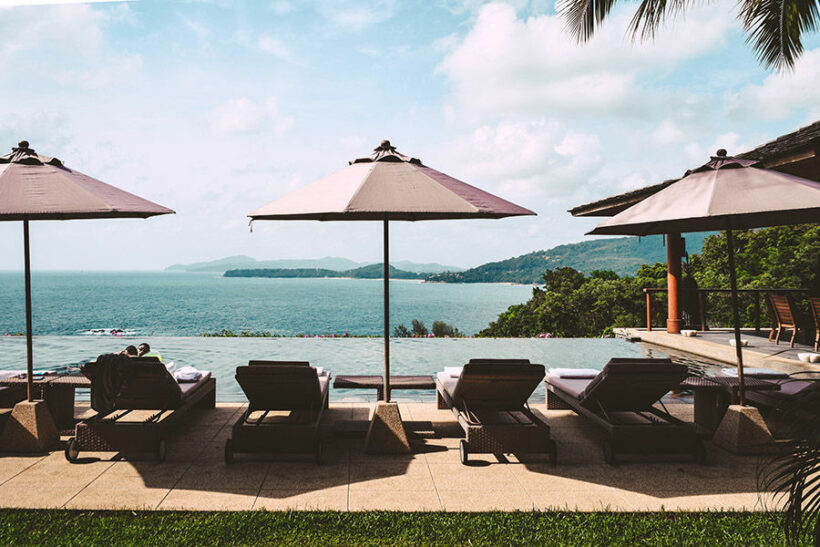 As the Cabinet confirms two additional long weekends in November and December, the country's hotels are concerned that not all operators will benefit. The extra holidays, running from November 19 to 22, and from December 10-13, are being introduced to further boost domestic tourism. Although they have been given a cautious welcome by hotel operators, the Thai Hotels Association points out that some properties will benefit more than others.
The Bangkok Post reports that the THA is concerned about domestic tourists' ongoing purchasing power, due to a number of holiday weekends taking place recently, including the Songkran replacement holidays in July and again earlier this month. The association says there's a chance only those who can afford another trip will travel during the November and December holidays, and their spending power means they're more likely to book higher end, 5-star properties.
THA president, Marisa Sukosol Nunbhakdi, says not everyone will be able to afford air tickets, in addition to hotel accommodation and the cost of leisure activities at their destination. If only the wealthier can travel, they are also more likely to favour luxury accommodation.
"When luxury hotels have more affordable prices after enrolling in domestic stimulus campaigns, tourists who still have strong purchasing power will pick these hotels first."
Marisa adds that with all properties sharing the same small pool of target customers, namely Thai citizens and expats, competition is tough. She is calling on the government to provide additional incentives to help operators outside of the luxury, 5-star category. The THA acknowledges that the November and December holidays are likely to provide a boost for hotels in the north of the country, which is usually popular during the winter season.
During the recent holidays, hotel bookings were up 20 – 30%, with some hotels enjoying a 40% increase due to their location. Marisa says the huge slump in international tourists means properties are now relying on government conferences and seminars to make up some of the shortfall. However, the delay in budget spending from October will have a negative impact.
"Hotels should have higher bookings from state agencies for October, but the delayed budget has stagnated this segment."
With most operators still struggling with debts, the THA is calling on the Finance Ministry to extend the debt moratorium and to create a tourism fund whereby hotels can use their shares to avail of loans, re-purchasing the shares once financial stability returns.
SOURCE: Bangkok Post
Catch up with the latest daily "Thailand News Today" here on The Thaiger.
Keep in contact with The Thaiger by following our
Facebook page
.
Never miss out on future posts by
following The Thaiger
.