Thailand News Today – Monday, May 11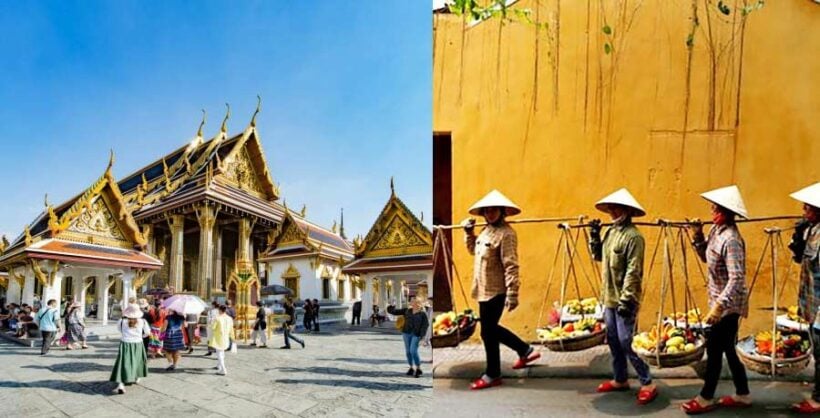 Thailand national figures for Covid-19 – May 11
This morning 6 new cases of the Covid-19 cases have confirmed across the country, bring the total in Thailand to 3,015 cases.
Of the 6 cases, 4 were reported in Phuket yesterday afternoon but were not included in yesterday's national tally of 5 cases. Today Phuket has announced no new cases.
The other 2 cases were reported as a 6 year old boy who lived with a previously confirmed case from Narathiwat, and a Thai man in Yala at the Malaysian border who was found through proactive testing.
Regional travel bubbles, the short-term tourism solution
In the short term, the future of tourism will probably be regional travel bubbles – loose agreements between neighbouring nations to allow (reasonably) free travel between two or three countries.
Staying isolated is not an option nations can afford long-term, and travel consultants predict it's just a matter of time before other countries create travel bubbles of their own.
Australia and New Zealand have already committed to a travel bubble but it's not expected to start for at least a few months. Estonia, Latvia and Lithuania have also announced their plans to open borders from May 15.
Locally, Thailand and Vietnam are in a perfect situation for creating a regional travel corridor between the SE Asian nations over the next few months. Both have dodged the worst impacts of Covid-19 and have been reporting single-digit new cases in recent weeks whilst pouncing on small, localised outbreaks.
There's a full version of that story at thethaiger.com
Man kills Buddhist monk in a fit of anger in Lampang
A Buddhist monk was killed last week after he spoke up about a man's drinking habits in Lampang, just south of Chiang Mai.
But it wasn't until yesterday that villagers discovered the body of the 69 year old monk in his pick-up truck. His body was decaying and "gave off a strong smell".
Evidence led police to a 44 year old who eventually admitted to shooting the monk. There was a re-enactment at the crime scene yesterday.
Pattaya shopkeeper and family attacked after refusing to sell alcohol to curfew breakers
A Pattaya shop-owner and his family have been left shaken after an attack by a group of curfew breakers, apparently angry that they weren't able to buy alcohol.
Around 10 young Thai men, apparently very drunk, arrived at the shop in the Banglamung area at 11pm on Saturday night demanding to buy alcohol.
The owner was was inside with his wife, daughter, and two grandchildren. The man refused to sell alcohol as it was after the curfew an an argument quickly became violent. They used sticks and bats to smash the shop and the family car.
The gang later returned to the shop and attacked the owner's 53 year old wife who was attempting to protect her grandchildren from the gang.
Police maintain that know the identity of the gang and hope to make some arrests soon.
T-Rex take advantage of recently reopened shops
A fairly ordinary looking Tyranosaurus Rexhas been seen out and about around Phuket recently. Nicely accessorising with flouresescent vertical striped carry bag, the T-Rex has been a common site on Phuket streets.
Whilst there is a commonly held belief that the dinosaurs went extinct 65 million year's ago, we have the evidence that they are, in fact, getting back to the shops… just like everyone else.
Keep in contact with The Thaiger by following our
Facebook page
.
No new Covid-19 cases in 65 provinces for a month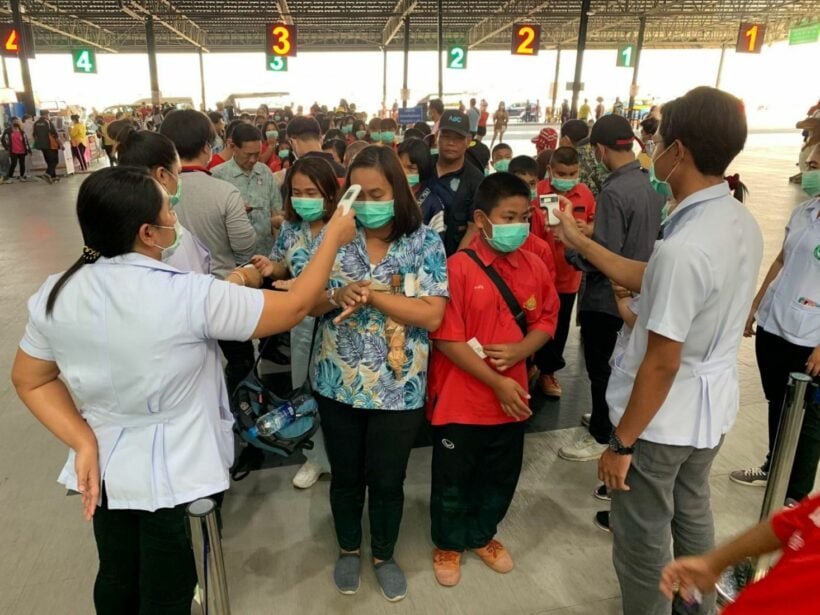 The Covid-19 situation in Thailand is improving: the Ministry of Public Health announced yesterday that 65 of Thailand's 76 provinces have reported no new cases for a full month. But it says the situation is "still not stable enough", and the government continues to screen people returning from abroad and is proactively testing suspected cases.
The deputy director-general of the Department of Disease Control says that the number of cases in Thailand is relatively low and is divided into 2 main groups: Thai nationals returning from abroad and people who had close contact with previous cases. Returnees are placed in mandatory 14 day quarantine to see if they develop symptoms.
But academics have pointed out that there may still be some people infected with the virus without showing symptoms in areas around the country. They have not been tested and could potentially infect others. Therefore, they say, the Ministry of Public Health needs to stay proactive in maintaining a wide ranging testing program. (Thailand has not had a "wide ranging testing program". Thailand has tested 5,380 people per 1 million population. In comparison, Singapore has tested 57,250 people per 1 million population.)
The Thai ministry's caution shows an extreme risk-aversion when compared to many other countries that are now opening up despite much higher rates of transmission, but with certain precautions and restrictions in place.
An analysis of the numbers of infections in different parts of Thailand shows 10 provinces have had no cases at all. However, 42 provinces have a fatality rate of 0.1 to 1%, 18 provinces have a rate of 1.1 to 5%, 2 provinces have 5.1 to 10% and 5 provinces have a death rate higher than 10%.
In the past month, 65 provinces reported no new cases. Although the figures are low, it's is possible that some people are asymptomatic, particularly in greater Bangkok, Chiang Mai, Phuket, Chonburi and the 4 southern border provinces.
SOURCE: The Pattaya News
Keep in contact with The Thaiger by following our
Facebook page
.
Immigration police catch 54 illegal immigrants at Thai-Cambodia border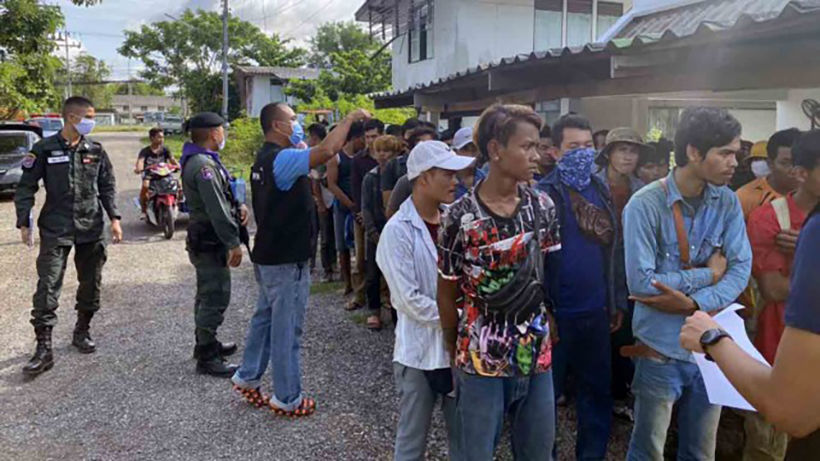 Thai immigration police have arrested a Cambodian man along with 53 other Cambodian nationals he had smuggled across the border into Thailand. The arrests took place in the province of Sa Kaeo, about 200 kilometres east of Bangkok.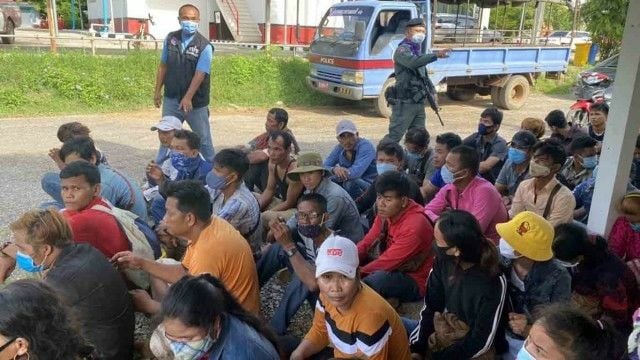 The man, named as 46 year old La Peun, confessed to police that the migrants had paid him 3,000 baht each to be taken to Thailand. According to a report in Nation Thailand, the group, consisting of 32 men and 21 women, all without passports, were hoping to secure work in Thailand.
They have been charged with entering the country illegally and detained for legal processing and are likely to be deported in coming days.
SOURCE: Nation Thailand
Keep in contact with The Thaiger by following our
Facebook page
.
Government to introduce financial incentives to boost domestic tourism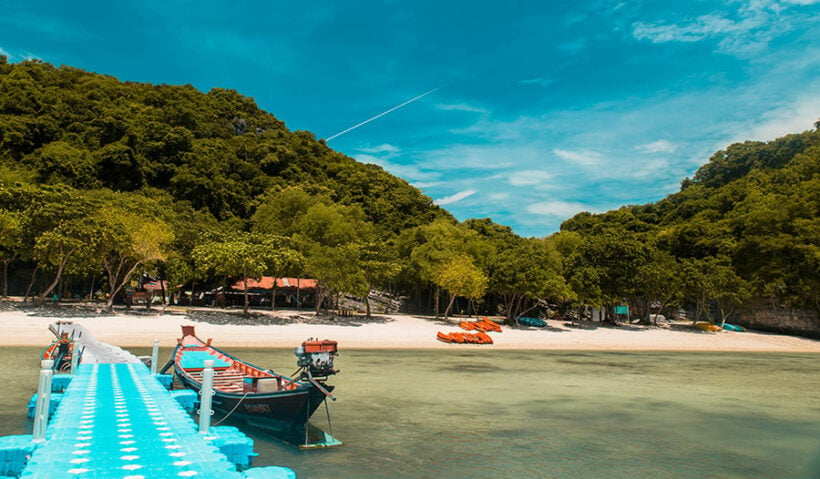 The Thai government is set to introduce some financial sweeteners to stimulate domestic tourism – essentially paying its citizens to holiday in their own country. A report in Bangkok Biz News, says that from July, Thai nationals will receive a discount of between 40-50% on hotel accommodation within the Kingdom.
The scheme, aimed at a domestic kick-start to the country's battered tourism sector, has been proposed by the Economy and Tourism Secretary as part of a 400 billion baht stimulus package. As the country works towards a full reopening and eventual lifting of all Covid-19 related restrictions, the government is hoping to revive domestic tourism with its Thai Thiaw Thai ("Thais visit Thailand") campaign.
At this stage there is no indication if the scheme will also apply to resident expats.
SOURCE: Bangkok Biz News | ThaiVisa
Keep in contact with The Thaiger by following our
Facebook page
.