Thailand News Today – Monday, May 11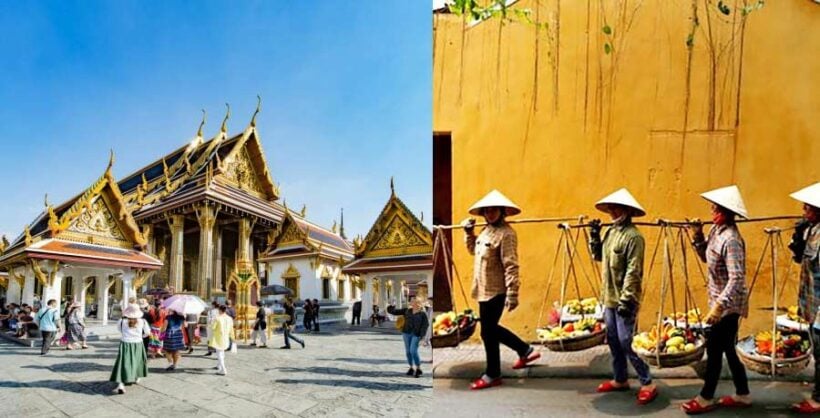 Thailand national figures for Covid-19 – May 11
This morning 6 new cases of the Covid-19 cases have confirmed across the country, bring the total in Thailand to 3,015 cases.
Of the 6 cases, 4 were reported in Phuket yesterday afternoon but were not included in yesterday's national tally of 5 cases. Today Phuket has announced no new cases.
The other 2 cases were reported as a 6 year old boy who lived with a previously confirmed case from Narathiwat, and a Thai man in Yala at the Malaysian border who was found through proactive testing.
Regional travel bubbles, the short-term tourism solution
In the short term, the future of tourism will probably be regional travel bubbles – loose agreements between neighbouring nations to allow (reasonably) free travel between two or three countries.
Staying isolated is not an option nations can afford long-term, and travel consultants predict it's just a matter of time before other countries create travel bubbles of their own.
Australia and New Zealand have already committed to a travel bubble but it's not expected to start for at least a few months. Estonia, Latvia and Lithuania have also announced their plans to open borders from May 15.
Locally, Thailand and Vietnam are in a perfect situation for creating a regional travel corridor between the SE Asian nations over the next few months. Both have dodged the worst impacts of Covid-19 and have been reporting single-digit new cases in recent weeks whilst pouncing on small, localised outbreaks.
There's a full version of that story at thethaiger.com
Man kills Buddhist monk in a fit of anger in Lampang
A Buddhist monk was killed last week after he spoke up about a man's drinking habits in Lampang, just south of Chiang Mai.
But it wasn't until yesterday that villagers discovered the body of the 69 year old monk in his pick-up truck. His body was decaying and "gave off a strong smell".
Evidence led police to a 44 year old who eventually admitted to shooting the monk. There was a re-enactment at the crime scene yesterday.
Pattaya shopkeeper and family attacked after refusing to sell alcohol to curfew breakers
A Pattaya shop-owner and his family have been left shaken after an attack by a group of curfew breakers, apparently angry that they weren't able to buy alcohol.
Around 10 young Thai men, apparently very drunk, arrived at the shop in the Banglamung area at 11pm on Saturday night demanding to buy alcohol.
The owner was was inside with his wife, daughter, and two grandchildren. The man refused to sell alcohol as it was after the curfew an an argument quickly became violent. They used sticks and bats to smash the shop and the family car.
The gang later returned to the shop and attacked the owner's 53 year old wife who was attempting to protect her grandchildren from the gang.
Police maintain that know the identity of the gang and hope to make some arrests soon.
T-Rex take advantage of recently reopened shops
A fairly ordinary looking Tyranosaurus Rexhas been seen out and about around Phuket recently. Nicely accessorising with flouresescent vertical striped carry bag, the T-Rex has been a common site on Phuket streets.
Whilst there is a commonly held belief that the dinosaurs went extinct 65 million year's ago, we have the evidence that they are, in fact, getting back to the shops… just like everyone else.
Keep in contact with The Thaiger by following our Facebook page.
Never miss out on future posts by following The Thaiger.
Eating out until 11pm in Bangkok is waiting for approval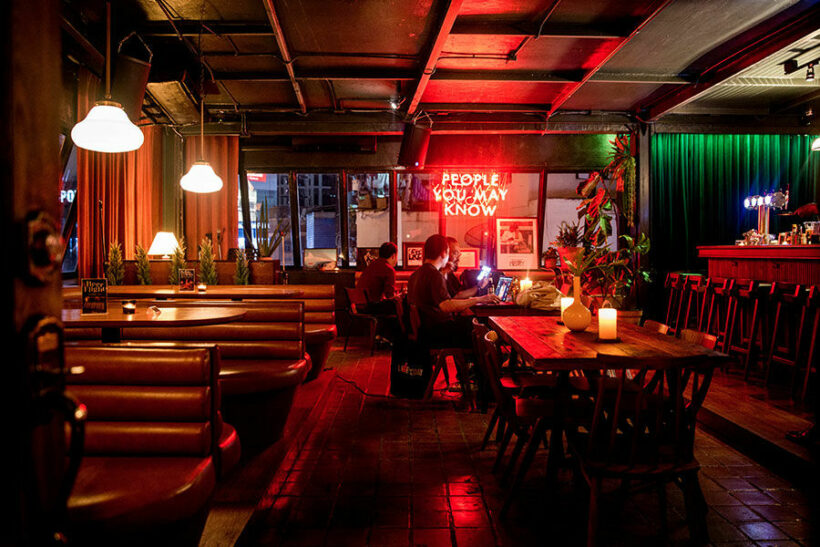 Bangkok restaurants may soon be allowed to stay open a little later. Health officials are considering easing up Covid-19 prevention measures by extending restaurant dine-in closing times to 11pm. If the proposal by the Thai Restaurant Association is given a green light, it may lead to the lifting ban of alcohol drinking.
After the order of shutting entertainment venues and banning alcohol sales in Bangkok, Samut Prakan, and Chonburi, the revenues in the alcohol beverage business plummeted. Under disease control measures, restaurants in Bangkok are ordered to stop dine-in services at 9pm and all alcohol sales are banned at restaurants to limit gatherings.
According to the president of the Thai Alcohol Business Association, the current ban on alcohol is estimated to cost about 90 billion baht in revenue. The lifting of the ban is then believed to stimulate the economy.
The Thai Chamber of Commerce says the Cabinet might review the proposal on closing hours tomorrow and act immediately to provide relief to restaurant operators as well as those in the alcohol beverage business.
SOURCE: Coconuts Bangkok
Keep in contact with The Thaiger by following our Facebook page.
Never miss out on future posts by following The Thaiger.
Police in Bangkok arrest 3 people for allegedly selling cannabis cookies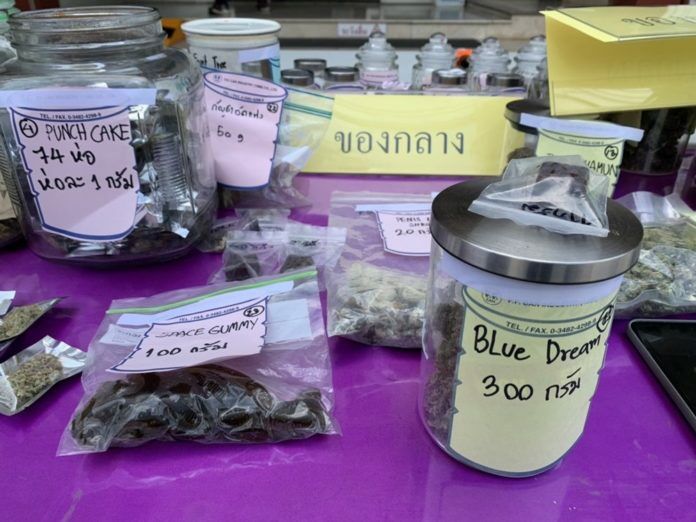 Police in Bangkok arrested 3 people for allegedly making cannabis cookies and selling them through the messaging application LINE under a chat group called "The Hippy Cookie." Police raided a condominium room in the Bang Na district and seized 13 "foreign types" of cannabis, 46 food products made with cannabis and 3 types of hallucinogenic mushrooms.
Using the LINE messaging app, the suspects allegedly sold cannabis and cannabis food products. The suspects allegedly sent the cannabis to buyers using a food delivery service.
An investigator joined the chat group and posed as a buyer, ordering 5 grams of cannabis for 3,500 baht. When the cannabis was sent through the food delivery service, police asked the driver to return the package to the suspects. Police say a suspect came down to receive the returned package. Investigators then searched the suspect's condominium room.
One of the female suspects allegedly told the police that she used to sell cookies (regular cookies), adding that she has an interest in cannabis. She then studied how to make cannabis cookies and contact cannabis suppliers in Thailand before starting the illegal business with her boyfriend and a friend. She allegedly told police she started the business a year ago and has more than 100 regular customers.
The suspects were charged with illegally processing and distributing narcotic drugs. Parts of the cannabis plant with high amounts of the psychoactive component tetrahydrocannabinol, such as the buds, are still classified in Thailand as a Category 5 narcotic.
SOURCE: Pattaya News
Keep in contact with The Thaiger by following our Facebook page.
Never miss out on future posts by following The Thaiger.
Make an appointment online for tourist visa extensions – Thai Immigration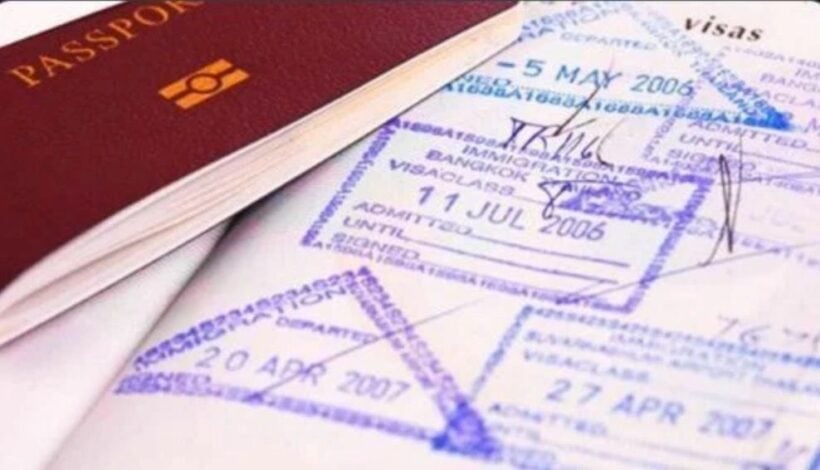 For those who need to extend their tourist visa, the Thai Immigration Bureau asks that applicants make an appointment online to reserve their spot in line. The bureau says the online appointments are aimed at preventing the spread of Covid-19 by reducing overcrowding and making sure people abide by social distancing practices.
Applicants who need to extend a tourist visa, or the new Special Tourist Visa, should make an online reservation queue at bangkokimmigration.com (astonishingly all in Thai with no other languages, although there is a menu item 'Queue Online' on the top right hand corner of the site).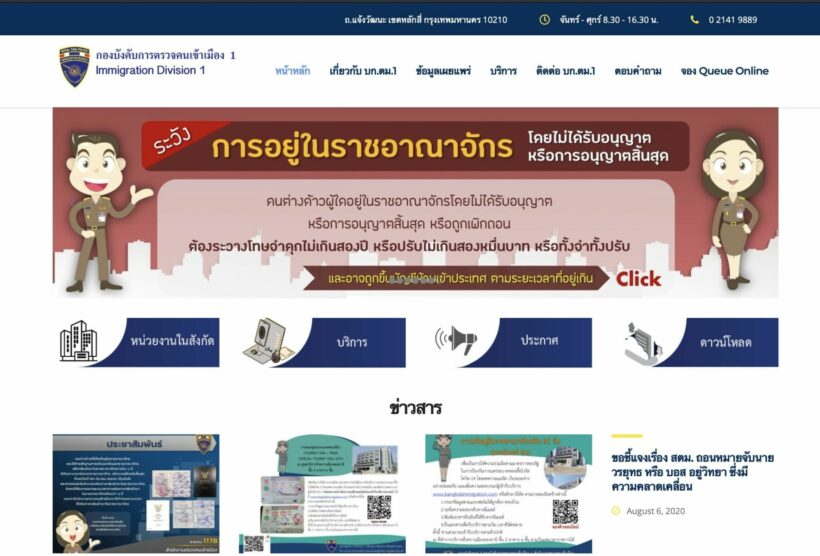 Walk-in services are still available at Muang Thong Thani Temporary Services Centre.
When making a queue reservation, fill in the required information, print out the confirmation email and bring it to the appointment.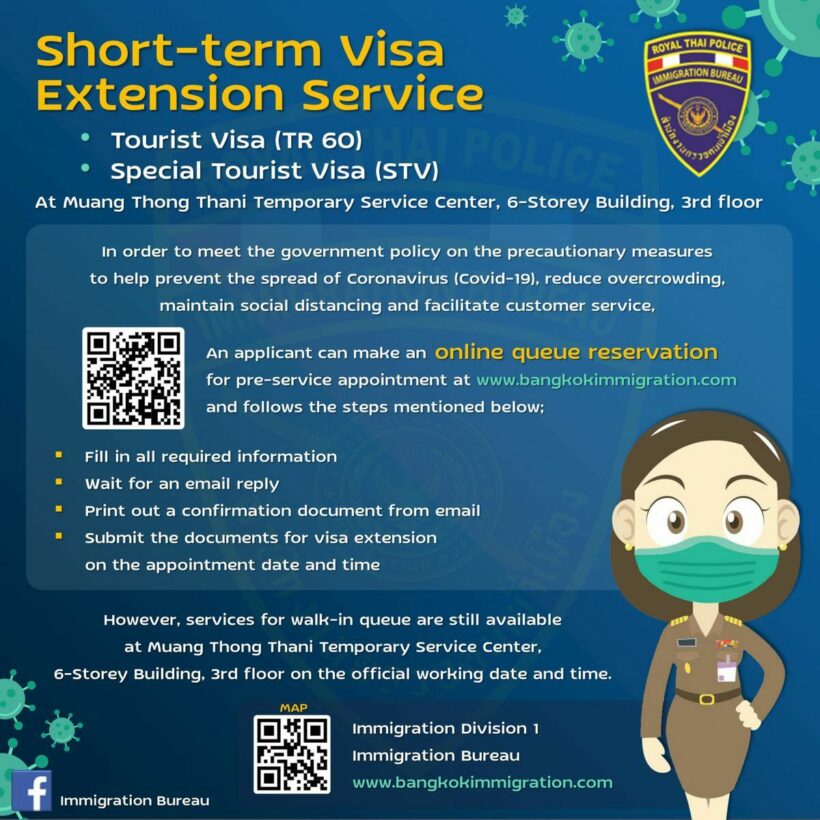 Keep in contact with The Thaiger by following our Facebook page.
Never miss out on future posts by following The Thaiger.