Thailand News Today – Monday, June 22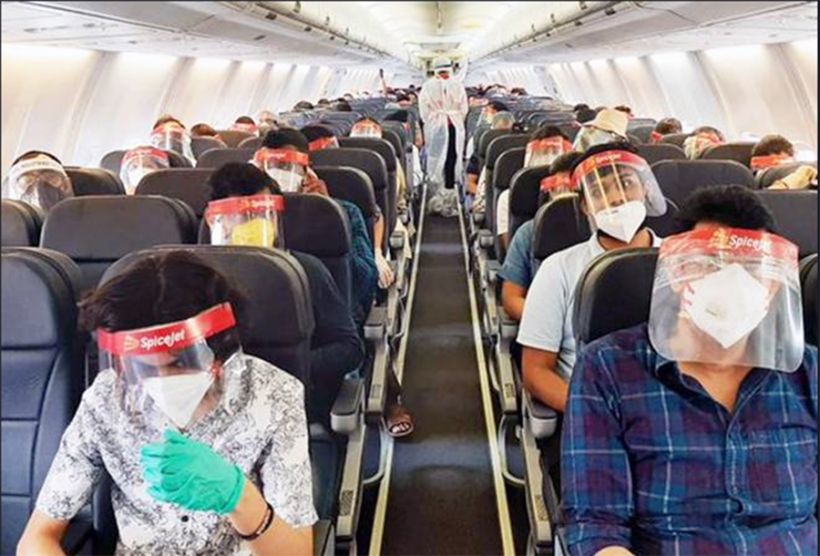 3 killed, 2 injured in Nakhon Si Thammarat crash
3 people have been killed, one an 11 year old girl, and 2 others seriously injured, after the pick-up they were travelling in collided with a roadside tree.
All from the same Nakhon Si Thammarat family, heading to a family burial.
A convoy of 5 cars was heading to Surat Thani and passing through Tha Sala yesterday morning when the ran off the road and slammed into a tree. A man, a woman and an 11 year old girl all died at the scene. The driver and his father were also seriously injured.
Data from the pickup's dash cam is being examined by police as part of the investigation.
Thailand's entertainment venues and bars poised to reopen in July
Pubs, clubs and karaoke bars will be allowed to re-open in July. That's a promise from the committee which has been rolling out Thailand's gradual re-openings in staged phases.
It will be the fifth phase of lifting the restrictions, originally imposed on all levels of business in Thailand in response to the threats from Covid-19. But, it should be stressed, the good will from the committee now needs to be given assent from the Centre for Covid-19 Situation Administration at its next meeting this Friday before it actually happens.
Talks were held yesterday between Thailand's deputy Army chief and committee members, along with representatives from venues. Notably, massage parlours weren't mentioned in the reports about the meeting.
Bangkok's revamped Khaosan Road ready to open in August, without international tourists
Bangkok's Khaosan Road, for decades a pilgrimage for backpackers from all over the world, looks set to reopen in August.
A well-loved tourist mecca for browsing, eating and night life, the thoroughfare has undergone a big make-over during lock-down, and now boasts a new road surface, traffic barriers and newly-planted trees.
Some $1.4 million has been spent on the makeover.
Repeated (and controversial) attempts to remove street vendors from the famous strip have so far failed, although vendors are yet to be chosen to set up their stalls on the street.
There's been plenty of praise for the revamp, but others say it will destroy the unique character and atmosphere that used to draw travellers from around the world.
Experts say just arresting teens doesn't stop street racing
It's going to take more than simply arresting street racers to stop the so-called 'dek waen' motorbike riders from speeding through city streets, police say.
The next step in eradicating the illegal races is to crack down on the mechanic shops and garages that modify the engines and sell all the noisy upgrades to the scooters and motorcycles.
Now the deputy rector of Rangsit University says authorities need to do more than arrest the young riders and instead target the motorcycle shops that sell the modifications.
Pattaya's beaches remain party and alcohol-free zones
Police in Pattaya are warning beach-goers that a ban on parties and the consumption of alcohol on the city's beaches still remains in force.
Officers say they are monitoring all local beaches, particularly at weekends. They say that most beach-goers appear to have abandoned wearing face masks, and an increasing number of beer bottles can now be seen on the city's beaches.
Police say they are primarily issuing gentle reminders.
Keep in contact with The Thaiger by following our
Facebook page
.
"Come and see" – Ministry invites diplomats to see coconut-picking monkeys in action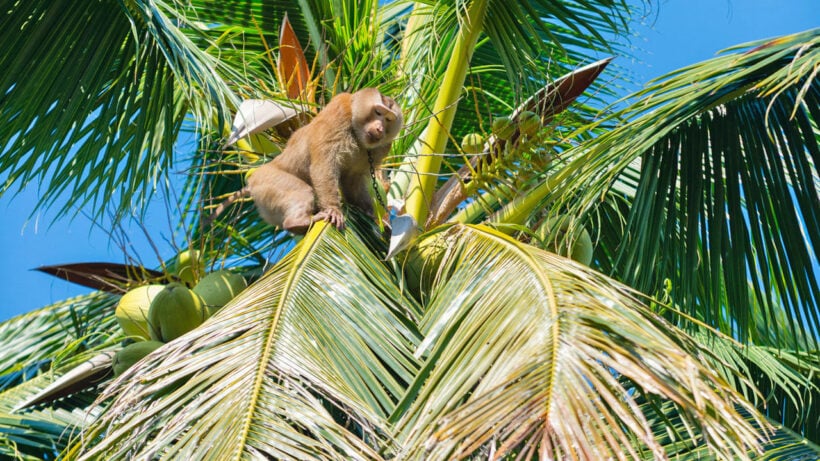 The monkeys, and the Thai government, are hitting back at accusations macaque monkeys are being exploited, even abused, and forced to pick coconuts for commercial farmers. Some larger western retailers say they're going to pull Thai coconut products off their shelves after being lobbied by animal rights activist that the coconuts were picked by abused and over-worked macaque monkeys.
The Thai Commerce Ministry, coconut farmers and the "monkey school" trainers are dismissing reports, and a dramatic video from PETA (People for the Ethical Treatment of Animal), that the coconut-picking monkeys are maltreated. So they're organising a tour for foreign diplomats and the media to see the monkeys at work and decide for themselves.
The permanent secretary for commerce, responding to the reports, says the monkey owners don't abuse or exploit the animals which have been "humanely trained" to pick coconuts. He has instructed attaches in foreign Thai embassies to provide an explanation to retailers in other countries who have expressed concerns and even instigated boycotts.
"The ministry is ready to invite foreign diplomats to visit coconut plantations and see how the monkeys pick coconuts so they will realise this is not animal cruelty."
The Bangkok Post reports that Pramual Pongthawaradej, a Demo­crat Party MP for Prachuap Khiri Khan province, the Chair of a House subcommittee tackling falling coconut prices, says they've approached owners of coconut milk plants to justify their practices to PETA. They've also asked the Department of Agriculture to provide details regarding the use of monkeys to pick coconuts.
A video from Touronthai shows an operating monkey-school posted 4 years ago…
But Somjai Saekow, an owner of a monkey school which trains macaques in Surat Thani, says… "the practice of capturing monkeys from the wild to pick coconuts ceased a long time ago".
"Currently, monkeys are bred and raised before being trained. They are not forced to pick 1,000 coconuts from trees everyday, and they don't work every day.
"Coconut-picking monkeys are mostly males and their abilities vary. The owner of the monkey receives 2 baht per a coconut picked."
"Foreigners may not understand our livelihood. Also, humans are not built to climb up a coconut tree to pick fruit. They will be at risk, compared to monkeys which have the natural ability to do so."
An owner of monkeys in Surat Thani, denied the claims of poor treatment or abuse of the coconut-picking monkeys.
"There is no cruelty. Actually, they are looked after well. They are fed well with rice, milk, and fruit three times a day. They are treated like family members."
PETA claims pigtailed macaques in Thailand were treated like "coconut-picking machines".
"Following PETA's investigation, more than 15,000 stores will no longer purchase these brands' products, with the majority also no longer buying any coconut products sourced from Thailand monkey labour."
PETA said it had found 8 farms around Thailand where monkeys had been forced to pick coconuts for commercial export.
"Male monkeys are able to pick up to 1,000 coconuts a day."
"Other coconut-growing regions, including Brazil, Colombia and Hawaii, harvest coconuts using humane methods such as tractor-mounted hydraulic elevators, willing human tree-climbers, rope or platform systems, or ladders, or they plant dwarf coconut trees."
"PETA went further by calling on "decent people never to support the use of monkey labour by shunning coconut products from Thailand".
SOURCE: Bangkok Post
Keep in contact with The Thaiger by following our
Facebook page
.
5 year old Burmese girl raped, murdered in Tak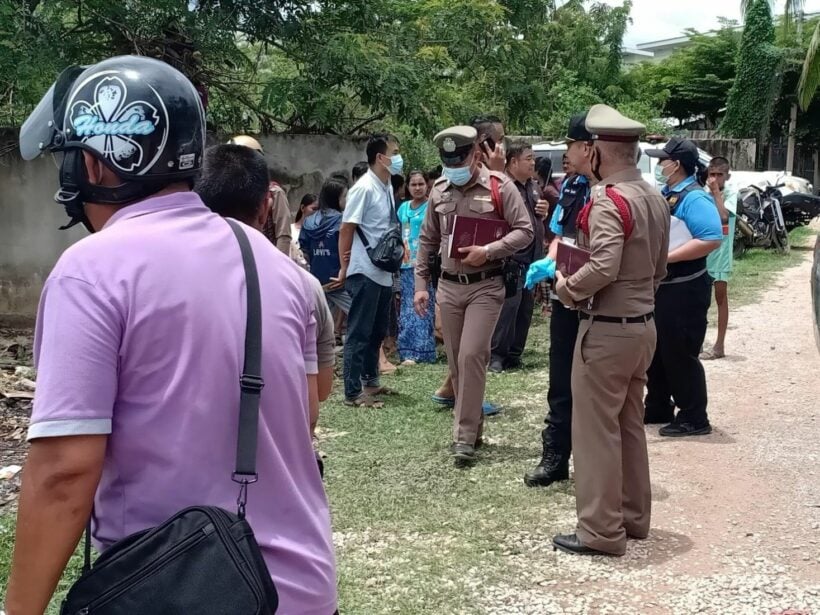 Villagers in the north western Tak province were shocked yesterday by reports of the rape and murder of a 5 year old Burmese girl. Her body was discovered in a forest in Mae Sot district. Police went to Muhajireen community in Mae Sot after being notified of the crime. They found the girl's body, her hands and legs bound with rope and her clothes torn.
It's was assumed the girl was raped and murdered. 3 suspects have been arrested while authorities await forensic test results. Mae Sot Hospital has confirmed the girl suffered internal injuries and bleeding. Doctors also found a piece of cloth stuffed in her mouth.
The community of about 100 residents were horrified by the news. They say the girl went missing at around 7pm on Friday and was found the next morning.
Witnesses claimed that they saw a man take the girl away while she was playing alone in the yard. He reportedly returned alone. It was later revealed the man had previously been convicted for rape and imprisoned for 7 years when he lived across the border in Myanmar.
SOURCE: Nation Thailand
Keep in contact with The Thaiger by following our
Facebook page
.
US ambassador meets deputy PM to discuss Thailand's "great investment potential"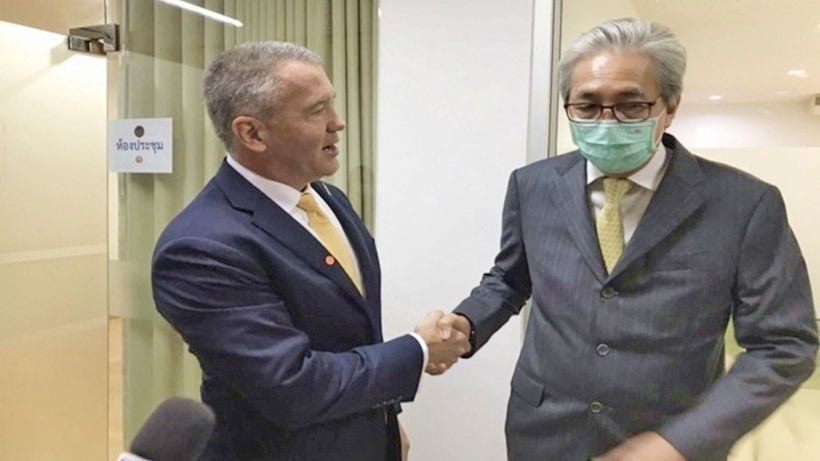 US Ambassador to Thailand Michael George DeSombre, who raised eyebrows in May when he described the US as "a better friend than China," has praised the kingdom's "great investment potential", highlighting the expansion of current projects and further support for industry as ways to promote further cooperation. Deputy PM Somkid Jatusripitak welcomed the ambassador to the open discussion amongst key trade officials.
The US Ambassador chose not to wear a facemark during the visit.
The DPM and the ambassador discussed cooperation between the 2 nations, to help strengthen the economies of both countries and promote more US investment in Thailand. The ambassador says Thailand has huge potential and suitability for US companies to invest, especially as part of the supply chain of the South East Asia region.
Somkid says DeSombre is enthusiastic about the development of mutual economic relations, revealing that the ambassador proposed ideas on what industries should receive more support from both sides.
The ambassador expressed confidence that Thailand will become a technological hub in the region, with immense growth potential in the manufacturing and service sectors, as well as stock exchanges that could connect to Hong Kong and Shenzhen.
"Thailand provides excellent medical services, an area which could be expanded to reach more clients and patients…. related agencies are ready to develop mutual exchange packages through the Board of Investment, to promote competitiveness and attract investment."
The DPM said Thailand doesn't need standalone investment from individual companies, but rather demands investment packages, which the ambassador says he'll be proposing soon.
Somkid also stressed that he's still working on the country's domestic and international economic affairs, while declining to comment regarding the recent political developments in ruliing Palang Pracharath Party.
Thailand's economic ministers will meet on Friday to discuss 2 main economic packages.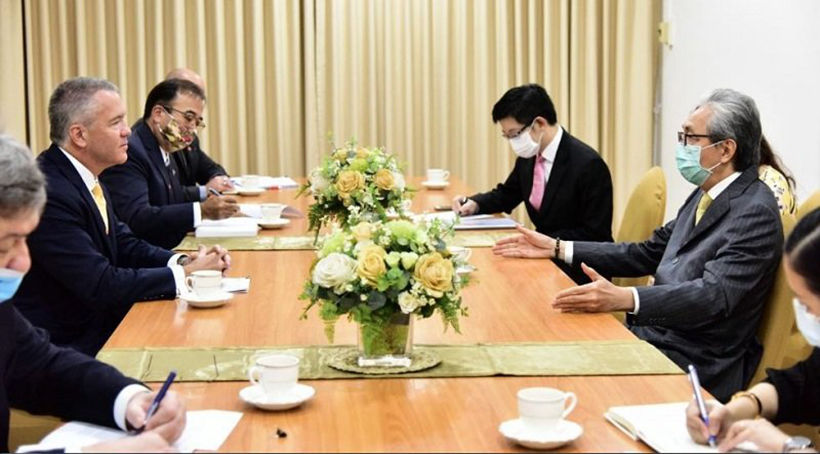 SOURCE: NNT
Keep in contact with The Thaiger by following our
Facebook page
.