Thailand News Today – Friday, May 22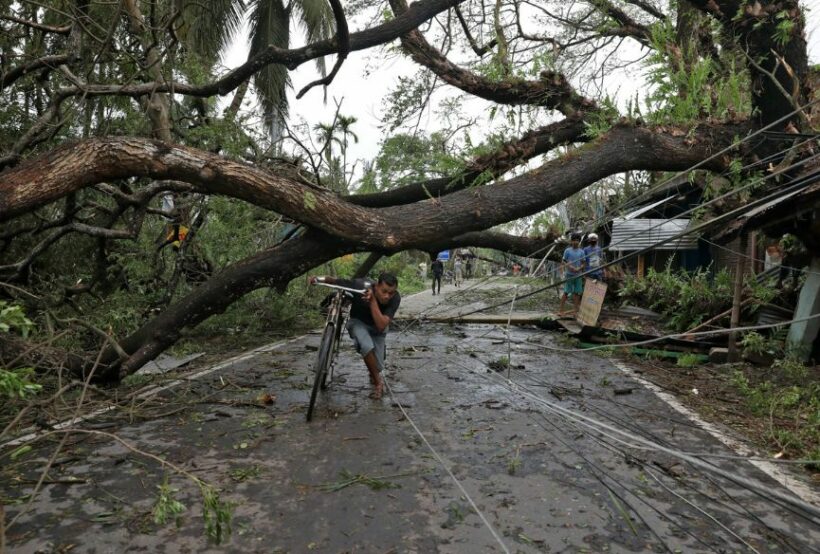 Zero new case in Thailand today.
Upgrades to 'luxury quarantine' available for returnees
Don't like the accommodation the government have provided for you for your mandatory 14 day quarantine, sick of the boring Thai menu they're serving you for three meals a day, don't like the colour of the curtains? Fear not. Now you upgrade your quarantine accommodation.
But you're going to have to pay for it. The CCSA says state officials are now providing the alternative quarantine arrangements for people "who need more options." That's code for "not wanting to slum it with the rest of us" and want something more 5 star than 2 star.
But now there is a third, more posh option available for those willing to pay more for a bit of luxury. The government is calling it "alternate state quarantine" and is collaborating with hotel operators and high-end hospitals to provide the privilege.
The alternative is available for returning diplomats or Thai business people who are wanting to do their 14 day quarantine in style.
U-Tapao airport maintenance facility going ahead despite obstacles
The proposed Maintenance, Repair and Overhaul project at the U-Tapao-Pattaya Airport in Rayong province, is going to go ahead, despite set backs last month.
The poster child for the Prayut government and their Eastern Economic Corridor project, the airline maintenance facility has been hammered firstly by Airbus Industries pulling out and then the main customer, Thai Airways, heading to Bankruptcy court after a decade of losses.
But the bid winner BBS Joint Venture, which comprises BTS Group Holdings, Bangkok Airways and Sino-Thai Engineering and Construction, say they're going ahead.
The project is forecast to generate 15,600 jobs annually for the first 5 years and total revenues estimated at 1.3 trillion baht throughout the 50 year term of the contract.
Government prepares for safe reopening of schools on July 1
Officials from Thailand's Ministry of Public Health are working closely with the Education Ministry to facilitate the safe reopening of schools on July 1.
There has been recent debate if the schools system would be ready by that date. The rollout of online learning has only been since Monday this week, with early bugs being ironed out and teachers, and students, getting used to the new online classrooms.
The director-general of the Health Department says schools carry a higher risk of infection due to the fact that children spend most of the day together. While infected children will usually display only minor symptoms, or may even be asymptomatic, they can transmit the virus to others.
So mums, dads and carers, put a circle around July 1.
Survey finds Bangkok's public transport lacking when it comes to safety measures
A survey carried out by the Thai Health Promotion Foundation shows that some users of public transport in the capital are not confident new health guidelines are being adhered to.
The respondents said that the most common problem that they faced was inadequate vehicles during rush hours causing people to cram into the available buses.
Users also question the cleanliness of some vehicles and voiced concern about a lack of hand sanitiser available. A lot of the same complaints were levelled at Bangkok's canal boat service, both on the boats or while waiting at piers.
Phase 3 of easing restrictions require Covid-19 case numbers to remain low for a fortnight
Thailand's flamboyant public health minister and deputy PM Anutin Charnvirakul says the government is planning to announce the third phase of easing Emergency Decree restrictions if the number of new Covid-19 cases doesn't rise within the next 2 weeks.
Anutin says he believes once businesses reopen, people will adapt to the "new normal" such as maintaining social distancing, wearing face masks and using hand sanitiser.
Clean up starts in the wake of Cyclone Amphon, death toll 84
Today the clean up starts in the aftermath of Cyclone Amphan after it reached the coastline Wednesday evening and started heading inland.
In parts of Bangladesh and West Bengal (eastern India boarding Bangladesh), at least 84 people have died and has affected some 10 million Indian and Bangladeshi people, leaving countless home less.
With winds of approximately 170 kilometre per hour, most of the deceased were killed by falling trees, electrocuted by downed power poles or trapped within collapsed buildings, leaving a trail of destruction and grief.
Keep in contact with The Thaiger by following our Facebook page.
Never miss out on future posts by following The Thaiger.
Police say at least 2 people to be arrested in Bangkok bomb attack – UPDATE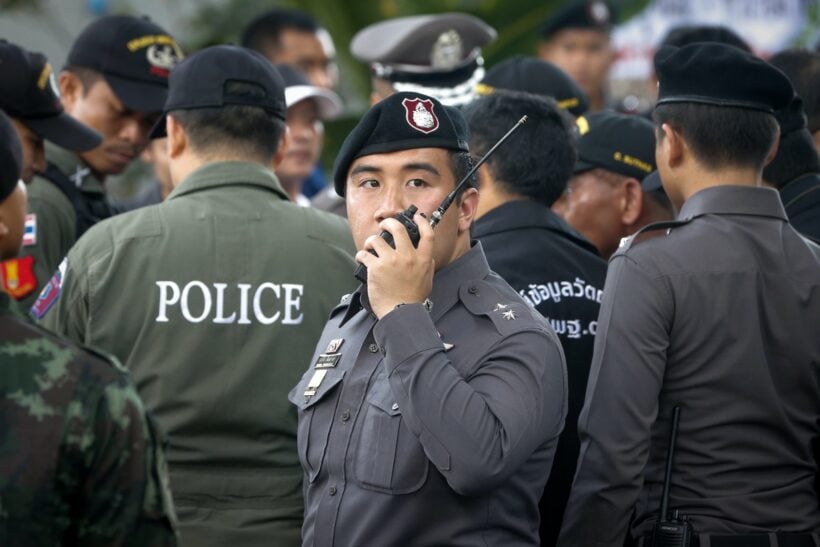 Police say they will issue arrest warrants for at least 2 people in connection to yesterday's bomb attackin Bangkok. According to Thai PBS World, the people are suspected of throwing a ping pong bomb into a group of police officers in front of the Chamchuri shopping centre that injured 3 policemen and 1 reporter. But previous reports by Khaosod English say the bomb attack saw only 2 policemen injured out of a total of 4.
Piya Tawichai, the deputy commissioner of the Metropolitan Police Bureau, says it is believed that the perpetrators threw the bomb from a vehicle on the flyover heading towards Hua Lampong railway station. Police say they found nails, wire and black electrical tape at the scene of the explosion.
The attack occurred at 6pm, during a pro-democracy rally over the government's enforcement of the lesé majeste law, which has seen over 43 people arrested, including students, since November. Just last week, a Thammsat University student was arrested in his dorm room over lese majeste charges. Ironically, the reason for his arrest was reportedly due to his calling for such a law to be abolished.
Earlier today, a group of pro-democracy protesters and Ratsadon guards rallied in front of the Internal Security Operations Command head office in Dusit district, demanding for the release one of the guards, who has been missing since last night.
ISOC spokesman Thanathip Sawangsaeng responded to the claims by saying that ISOC had nothing to do with Mongkol's disappearance because it is "not responsible for maintaining peace and order in the city."
Now, Thai Lawyers for Human Rights have reported that that Mongkol has been released in the Bangpoo area. Mongkol and his lawyer went to notify the police at the Muang district police station and say that Mongkol will be sent for a physical and psychological evaluation.
SOURCE: Thai PBS World
Keep in contact with The Thaiger by following our Facebook page.
Never miss out on future posts by following The Thaiger.
Thailand's PM says he won't let Thais become vaccine "guinea pigs"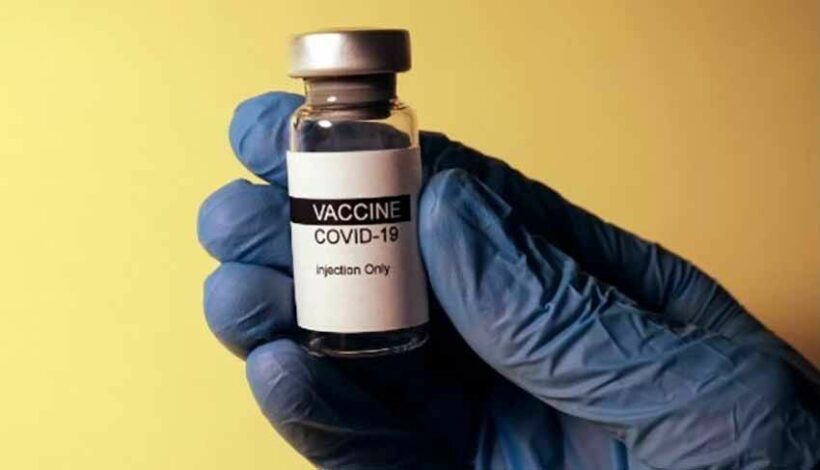 Thailand's PM is saying he won't let Thai people become vaccine "guinea pigs" in his Facebook post today as he points to reports of serious negative side effects that some people have suffered after getting jabbed with the Covid-19 vaccine. Instead, PM Prayut Chan-o-cha says he will wait for more information from the experts about whether such side effects were attributed to the vaccine solely, or other factors.
"For Thai people, I decided not to take the risk and will not rush to inoculate with vaccines which have not been fully tested and will not let Thai people become guinea pigs."
He says the National Vaccine Committee will advise the government and closely supervise the use of Covid-19 vaccines in the country once they are rolled out. As the vaccines are not yet available, he reiterated the importance of taking precautions such as wearing face masks when leaving home, practising social distancing and abstaining from gatherings, particularly political ones.
The government has reported 374 new cases of Covid-19 in the kingdom today, with all but 10 being locally-transmitted. Now, the total has risen to 12,000 cases since the pandemic began.
A government spokesman is also saying that PM Prayut is worried about people's health as the weather has taken a turn for the cold. He also affirmed the importance of imposing measures under the Emergency Decree and Thailand's Communicable Disease Act in order to help curb the recent Covid second wave. He is also reminding the public to download the Thai Chana and Mor Chana apps.
Thailand has ordered 60 million doses of Covid-19 vaccines from a variety of sources, with the first shipment of 200,000 doses to arrive in February. Those vaccines are from China's Sinovac Biotech. In March, another 800,000 doses are scheduled to arrive and another million by April.
The government has also pre-ordered 26 million doses of the Covid-19 vaccine from AstraZeneca, using vaccine technology transfer to allow local production by Thailand's local company, Siam Bio Science.
SOURCE: Thai PBS World
Keep in contact with The Thaiger by following our Facebook page.
Never miss out on future posts by following The Thaiger.
Police hunt for those behind Bangkok bomb attack near pro-democracy protest site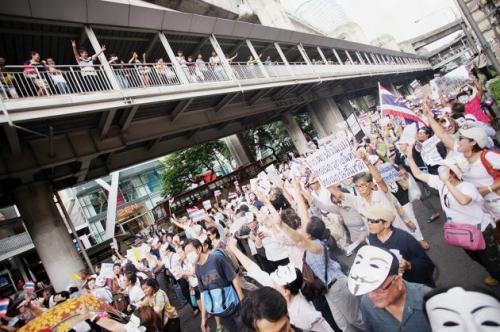 Police are hunting for those responsible for yesterday's bomb attack that hit near a pro-democracy protest site in Bangkok. The attack occurred at Samyan Intersection at around 6pm, leaving 4 people injured, including 2 policemen. Bangkok police chief Phukphong Phongpetra says the device used appears to be a pingpong bomb, which was filled with nails.
Demonstrators gathered yesterday in front of Samyan Mitrtown shopping mall to protest enforcement of Thailand's royal defamation law, which has been used sweepingly since the protests started up again last year. Riot police were deployed to the site as well as to Victory Monument, where police dispersed a group of activists earlier yesterday.
Since November, at least 43 people have been charged with lese majeste, including underage students, with most being comprised of activists that helped organise the protests in Bangkok calling for monarchy reforms.
"The government does not wish to see a rise in infections caused by political rallies. Therefore, we'd like to ask for cooperation from the public to comply with measures to prevent the spread of COVID-19."
The cooler weather is expected to last for another 2 days, after a cold spell from China washed over Thailand, with the northern part of the country expected to see a drop of up to 8 degrees Celsius in temperature.
Authorities are banning any unauthorised gatherings under the Emergency Decree, as Anucha confirms the need to carry out the decree as well as Thailand's Communicable Disease Act measures.
SOURCE: Khaosod English
Keep in contact with The Thaiger by following our Facebook page.
Never miss out on future posts by following The Thaiger.