Thailand News Today – Friday, May 22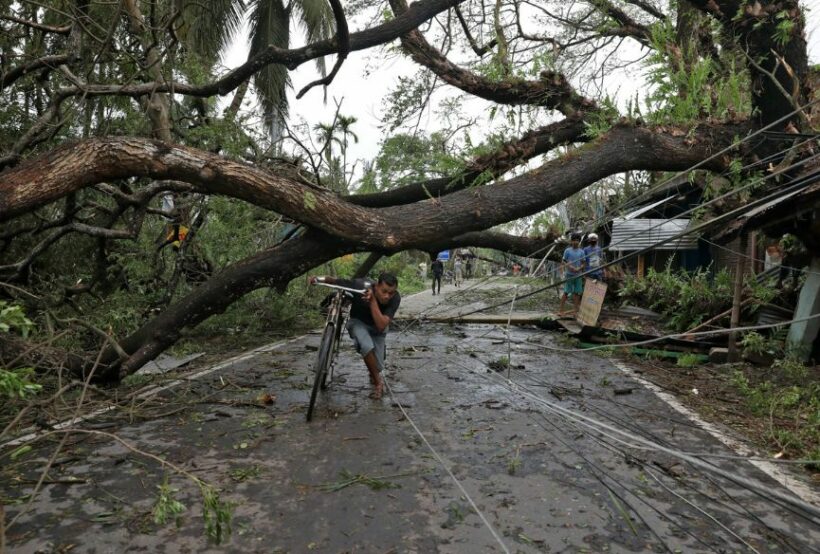 Zero new case in Thailand today.
Upgrades to 'luxury quarantine' available for returnees
Don't like the accommodation the government have provided for you for your mandatory 14 day quarantine, sick of the boring Thai menu they're serving you for three meals a day, don't like the colour of the curtains? Fear not. Now you upgrade your quarantine accommodation.
But you're going to have to pay for it. The CCSA says state officials are now providing the alternative quarantine arrangements for people "who need more options." That's code for "not wanting to slum it with the rest of us" and want something more 5 star than 2 star.
But now there is a third, more posh option available for those willing to pay more for a bit of luxury. The government is calling it "alternate state quarantine" and is collaborating with hotel operators and high-end hospitals to provide the privilege.
The alternative is available for returning diplomats or Thai business people who are wanting to do their 14 day quarantine in style.
U-Tapao airport maintenance facility going ahead despite obstacles
The proposed Maintenance, Repair and Overhaul project at the U-Tapao-Pattaya Airport in Rayong province, is going to go ahead, despite set backs last month.
The poster child for the Prayut government and their Eastern Economic Corridor project, the airline maintenance facility has been hammered firstly by Airbus Industries pulling out and then the main customer, Thai Airways, heading to Bankruptcy court after a decade of losses.
But the bid winner BBS Joint Venture, which comprises BTS Group Holdings, Bangkok Airways and Sino-Thai Engineering and Construction, say they're going ahead.
The project is forecast to generate 15,600 jobs annually for the first 5 years and total revenues estimated at 1.3 trillion baht throughout the 50 year term of the contract.
Government prepares for safe reopening of schools on July 1
Officials from Thailand's Ministry of Public Health are working closely with the Education Ministry to facilitate the safe reopening of schools on July 1.
There has been recent debate if the schools system would be ready by that date. The rollout of online learning has only been since Monday this week, with early bugs being ironed out and teachers, and students, getting used to the new online classrooms.
The director-general of the Health Department says schools carry a higher risk of infection due to the fact that children spend most of the day together. While infected children will usually display only minor symptoms, or may even be asymptomatic, they can transmit the virus to others. 
So mums, dads and carers, put a circle around July 1.
Survey finds Bangkok's public transport lacking when it comes to safety measures
A survey carried out by the Thai Health Promotion Foundation shows that some users of public transport in the capital are not confident new health guidelines are being adhered to.
The respondents said that the most common problem that they faced was inadequate vehicles during rush hours causing people to cram into the available buses.
 Users also question the cleanliness of some vehicles and voiced concern about a lack of hand sanitiser available. A lot of the same complaints were levelled at Bangkok's canal boat service, both on the boats or while waiting at piers.
Phase 3 of easing restrictions require Covid-19 case numbers to remain low for a fortnight
Thailand's flamboyant public health minister and deputy PM Anutin Charnvirakul says the government is planning to announce the third phase of easing Emergency Decree restrictions if the number of new Covid-19 cases doesn't rise within the next 2 weeks.
Anutin says he believes once businesses reopen, people will adapt to the "new normal" such as maintaining social distancing, wearing face masks and using hand sanitiser.
Clean up starts in the wake of Cyclone Amphon, death toll 84
Today the clean up starts in the aftermath of Cyclone Amphan after it reached the coastline Wednesday evening and started heading inland.
In parts of Bangladesh and West Bengal (eastern India boarding Bangladesh), at least 84 people have died and has affected some 10 million Indian and Bangladeshi people, leaving countless home less.
With winds of approximately 170 kilometre per hour, most of the deceased were killed by falling trees, electrocuted by downed power poles or trapped within collapsed buildings, leaving a trail of destruction and grief.
Keep in contact with The Thaiger by following our
Facebook page
.
Bank report predicts extended timeframe for Thai tourism recovery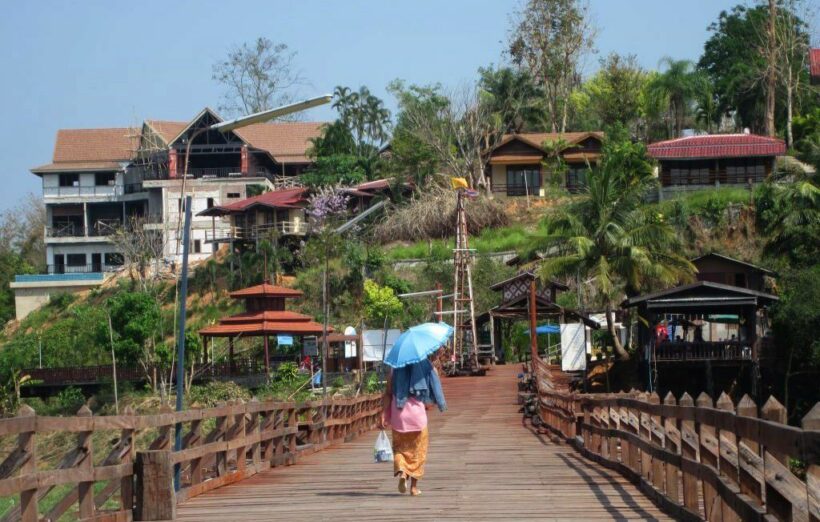 As the severity of the current situation facing Thailand's lucrative tourism industry starts to sink in, Kasikorn Bank Research Centre have released a report with some stark predictions.
Thailand's tourism and hospitality industry faces losses of 1.69 trillion baht in 2020 and recovery "may not be clearly evident" next year. The report also foreshadows strict 'new normal' procedures as government measures will control the entry and exit of foreign tourists, actually all foreigners, to prevent further outbreaks of Covid-19.
It has been clear, as restrictions continue whilst the number of new daily cases hovers in single-digits, that Thailand will paint itself as the zero-risk destination. Exactly how that may unfold, and the list of restrictions imposed, has not yet been announced. But the immigration doors are unlikely to be thrown open any times soon.
"Even in 2021, recovery will probably not return. Therefore it will be a difficult period for businesses in the chain of the tourism sector."
"Until a vaccine is found, tourism and hospitality operators will need to adjust their services and the content they offer to ensure they deliver safe distancing and comply with strict health measures."
The research paper goes through a number of other key points…
• Health regulations will dictate the travel experience
• Touch-points will have to be removed as much as possible
• Safe distancing will need to be practised at popular tourist spots as well as when travelling or staying in hotels or transferring to and from airports
Tour operators face the challenge of offering safe bus transportation throughout Thailand guaranteeing social distancing, which will be required on all transfers. This will increase the cost of transfers and tours, and more buses will be required to transfer tour groups.
For tour groups visiting water or theme parks, flower gardens and museums will need to be carefully managed to prevent further Covid-19 outbreaks.
Even on planes, the option to reduce passenger load, in efforts to impose socially-distant seating, will make it impossible for airlines to operate profitably unless air fares prices substantially increase.
The entire tourism supply chain will be radically different if the 'risk-free' Thailand model is to be rolled out effectively. The report suggests that hotels will be invited to join certification schemes.
Tourist-fed economies like Pattaya, Phuket and Koh Samui will be the hardest hit and have a number of years ahead with a long timeframe for recovery reaching beyond the end of next year.
Keep in contact with The Thaiger by following our
Facebook page
.
Thailand News Today – Tuesday, May 26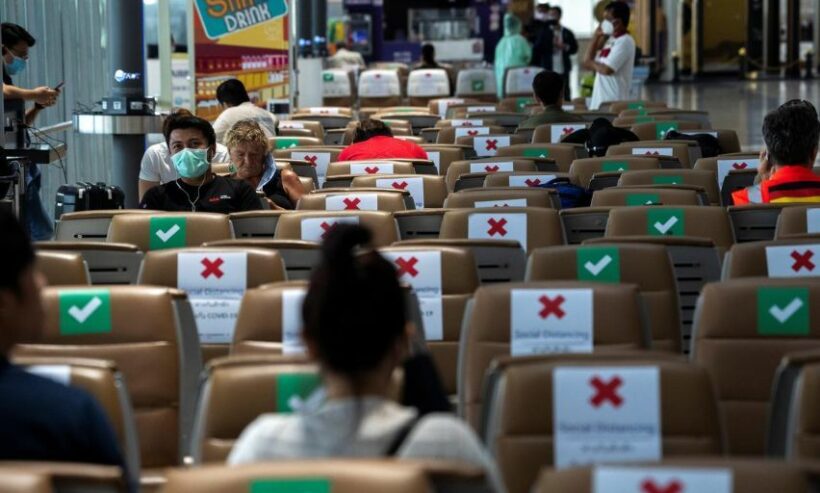 Bangkok woman dies of salmonella poisoning after eating 'death dumplings'
Following the death of a Bangkok woman who fell ill after eating dumplings, lab tests have now come back proving there were detected traces of salmonella bacteria. 
The Samut Prakan provincial health office confirms that several members of the woman's family also fell ill after eating the dumplings, which were purchased from a local vendor. Around 2 dozen people ended up sick with 1 person dying sometime after they ate dumplings sold by a street vendor in Samut Prakan, a province south of Bangkok.
It's understood police are now questioning the dumpling seller, but no charges have been filed as the investigation continues.
Dozens of plastic containers per person in state quarantine
Thailand started the year eco-friendly by banning single-use plastic bags. All good, but with "stay at home" orders and mandated quarantines, plastic waste has been increasing at an alarming rate.
One Thai artist, Henry Tan, who stayed in a state quarantine facility, added up all the plastic containers and bottles he used during his isolation. He ended up with more than 100.
He "says… I thought of this trash being multiplied by the thousands of people that had to go in state quarantine." 
"On Just my flight alone there were 200 people in quarantine, making 20,000 pieces of plastic waste.," just from the one flight.
Evidence mounts against "bleach mum"
Officers of the Crime Suppression Division say text messages on the popular Line application show that a woman accused of forcing her two year old "son" to swallow bleach wasn't the boy's biological mother. Thai media is reporting that DNA tests prove that a young 2 year old boy is the biological son of a mother who allegedly made him drink bleach.
The boy was rescued and placed in a shelter for children in Pathum Thani, just north of Bangkok, after he was treated at Thammasat University Hospital, where doctors alerted police to the suspected child abuse. The woman's 4 year old daughter died last December from unknown causes at the time but it's now believed she too died as a result of drinking bleach.
Nittha stands accused of deliberately making the boy ill to swindle donations from sympathetic viewers of her online videos. A check of her financial history found more than 20 million baht in several bank accounts, contradicting her claim of financial difficulties.
In 2018 the woman was sentenced to 3 years in prison in a fraud case involving online product sales.
Deputy PM says politics not involved in Emergency Decree extension
With the second month of Thailand's national state of emergency coming to a close, Deputy PM Prawit Wongsuwan says fear of second wave of Covid-19 infections, and not politics, is behind the government's need to extend the Emergency Decree.
Business closures and travel restrictions under the decree have produced huge economic hardship nationwide. His comments come as the cabinet is expected today to extend the emergency decree for a third month. But opposition and critics disagree with prolonging the decree, saying the Communicable Disease Act alone should be enough to control the spread of the virus.
They claim that PM Prayut Chan-o-cha's administration has a hidden agenda, alleging they want to hold onto emergency decree powers for political reasons.
Two brothers shot dead after fight over pickup truck
Three brothers got into a fight over a pickup truck their deceased father left for one of the sons. It ended with two of them shot dead.
A witness says that the pickup truck was left behind for the 39 year old brother, but his older brother, Seri, took the truck. Witnesses say the two younger brother went to their older brother's house on Sunday evening in Bangkok and started to fight. Gunshots were heard and witnesses say they saw Seri flee on his motorcycle.
The two younger brothers were found dead. The older brother remains at large.
Singapore warns of worst economic contraction since independence
Singapore's embattled economy could shrink by as much as 7% this year, which would be the worst situation since independence in 1965.
The government says the coronavirus pandemic had throttled the country's key export sector. The warning came hours before Singapore's deputy PM is expected to unveil another stimulus package for the troubled city, which has been crippled by months of lockdowns.
Bloomberg announced last week that Thailand's economy is forecast to tank by up to 6% for 2020.
Keep in contact with The Thaiger by following our
Facebook page
.
UPDATE: 'Bleach mum' was the maternal mother of sick boy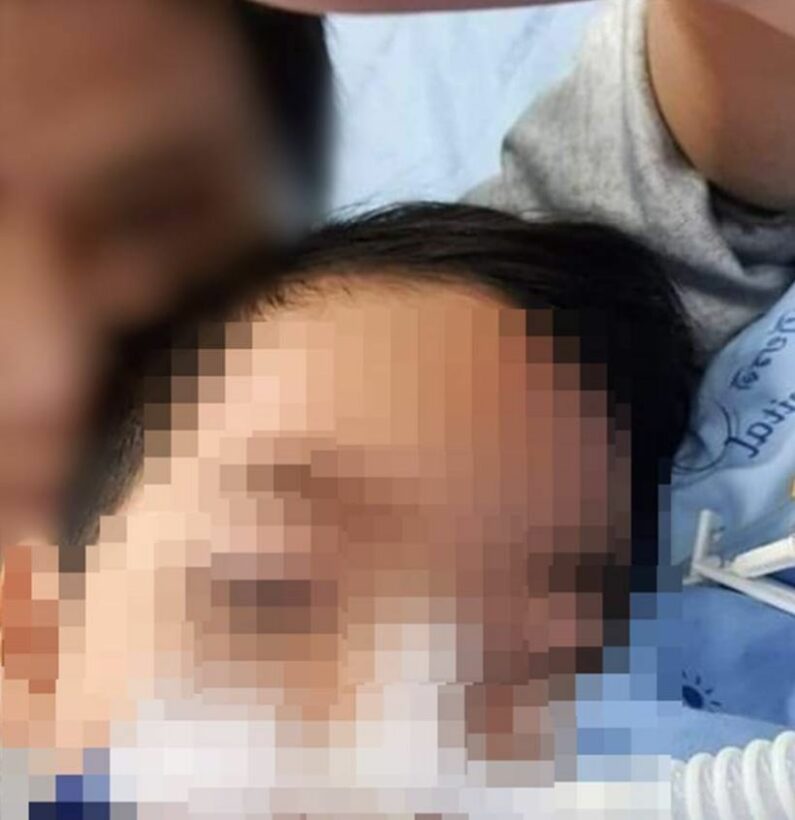 Today local Thai media report the latest update about the women allegedly forcing her children to drink bleach. Her adopted daughter died due to 'allergies' back in December. But the latest case of her sick son now unveils a suspected malicious intent to cause illness in her children.
Doctors at Thammasat Hospital in Bangkok confirm that a DNA identity test revealed a 100% match: that 29 year old Nittha Wongwan, also known as 'Bok', is in fact the biological mother to her 3 year old son 'Im Boon.' Doctors say the young boy vomited blood and had injuries to his gastrointestinal tract.
A police source says doctors also believe the suspect also poisoned her 4 year old (adopted) daughter who died last December, because she was brought to the same hospital with the same pattern of symptoms. It was medical personnel who alerted police after they 'put two and two together'. Read more HERE.
In previous reports the suspect (Bok) was accused of adopting 2 children with the intent to use them as a tool for illegal gains, causing fatal injury and fraud.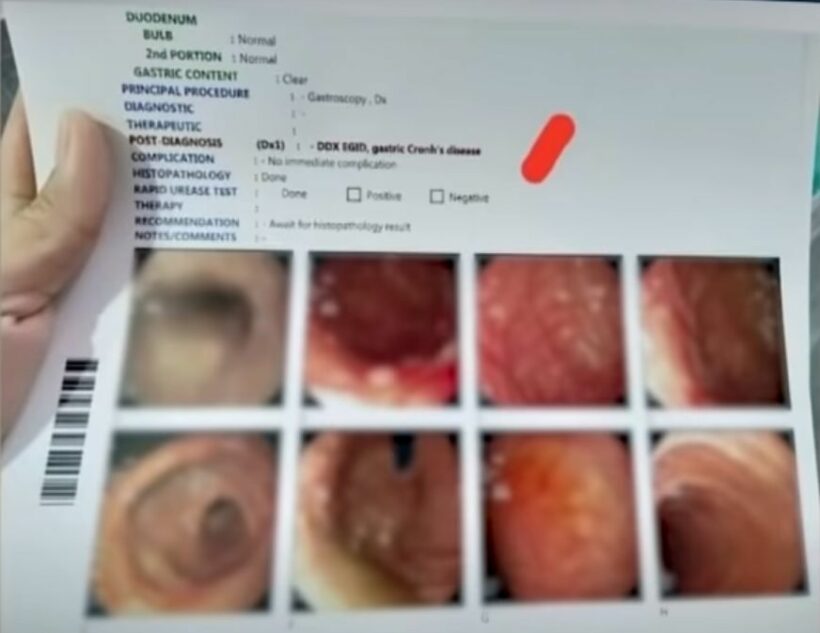 In addition to the declaration of the DNA tests, it was found that Bok had also changed her name 4 times and also had adopted a 4 year old daughter name 'Om Yim' (who died last December).
Bok had adopted Om Yim but she too ended up in multiple hospital visits due to "severe allergic reactions" until she passed away.
Currently, the suspect denies harming the children, but she's admitted to fraud for failing to deliver face masks promised to customers (another scam she was involved in).
As of this moment, the hospital has revealed that Im Boon (the biological son) has regained his strength and will be sent to mental and physical rehabilitation. Further chemical examinations are underway and results are expected within this week.
Munchausen syndrome by proxy is a condition where a caregiver creates the appearance of health problems in another person, typically their child. This may include injuring the child or altering test samples. They then present the person as being sick or injured. This occurs without a specific benefit to the caregiver (but in the cases of Bok, the intention was to make videos and share them telling people she was poor with sick children in order to seek donations. It's now been shown she had 20 million baht in the bank). Permanent injury or death of the child may occur.
SOURCE: MSN News
Keep in contact with The Thaiger by following our
Facebook page
.