Thailand News Today – Friday, May 22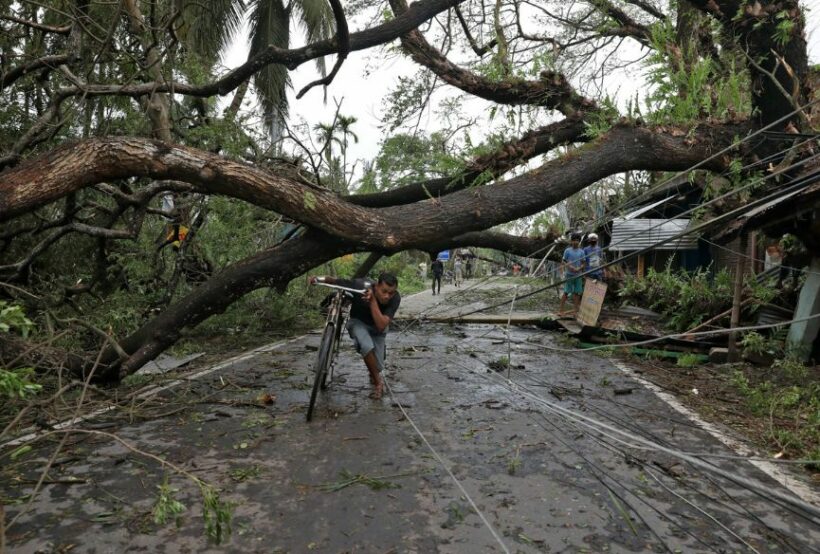 Zero new case in Thailand today.
Upgrades to 'luxury quarantine' available for returnees
Don't like the accommodation the government have provided for you for your mandatory 14 day quarantine, sick of the boring Thai menu they're serving you for three meals a day, don't like the colour of the curtains? Fear not. Now you upgrade your quarantine accommodation.
But you're going to have to pay for it. The CCSA says state officials are now providing the alternative quarantine arrangements for people "who need more options." That's code for "not wanting to slum it with the rest of us" and want something more 5 star than 2 star.
But now there is a third, more posh option available for those willing to pay more for a bit of luxury. The government is calling it "alternate state quarantine" and is collaborating with hotel operators and high-end hospitals to provide the privilege.
The alternative is available for returning diplomats or Thai business people who are wanting to do their 14 day quarantine in style.
U-Tapao airport maintenance facility going ahead despite obstacles
The proposed Maintenance, Repair and Overhaul project at the U-Tapao-Pattaya Airport in Rayong province, is going to go ahead, despite set backs last month.
The poster child for the Prayut government and their Eastern Economic Corridor project, the airline maintenance facility has been hammered firstly by Airbus Industries pulling out and then the main customer, Thai Airways, heading to Bankruptcy court after a decade of losses.
But the bid winner BBS Joint Venture, which comprises BTS Group Holdings, Bangkok Airways and Sino-Thai Engineering and Construction, say they're going ahead.
The project is forecast to generate 15,600 jobs annually for the first 5 years and total revenues estimated at 1.3 trillion baht throughout the 50 year term of the contract.
Government prepares for safe reopening of schools on July 1
Officials from Thailand's Ministry of Public Health are working closely with the Education Ministry to facilitate the safe reopening of schools on July 1.
There has been recent debate if the schools system would be ready by that date. The rollout of online learning has only been since Monday this week, with early bugs being ironed out and teachers, and students, getting used to the new online classrooms.
The director-general of the Health Department says schools carry a higher risk of infection due to the fact that children spend most of the day together. While infected children will usually display only minor symptoms, or may even be asymptomatic, they can transmit the virus to others.
So mums, dads and carers, put a circle around July 1.
Survey finds Bangkok's public transport lacking when it comes to safety measures
A survey carried out by the Thai Health Promotion Foundation shows that some users of public transport in the capital are not confident new health guidelines are being adhered to.
The respondents said that the most common problem that they faced was inadequate vehicles during rush hours causing people to cram into the available buses.
Users also question the cleanliness of some vehicles and voiced concern about a lack of hand sanitiser available. A lot of the same complaints were levelled at Bangkok's canal boat service, both on the boats or while waiting at piers.
Phase 3 of easing restrictions require Covid-19 case numbers to remain low for a fortnight
Thailand's flamboyant public health minister and deputy PM Anutin Charnvirakul says the government is planning to announce the third phase of easing Emergency Decree restrictions if the number of new Covid-19 cases doesn't rise within the next 2 weeks.
Anutin says he believes once businesses reopen, people will adapt to the "new normal" such as maintaining social distancing, wearing face masks and using hand sanitiser.
Clean up starts in the wake of Cyclone Amphon, death toll 84
Today the clean up starts in the aftermath of Cyclone Amphan after it reached the coastline Wednesday evening and started heading inland.
In parts of Bangladesh and West Bengal (eastern India boarding Bangladesh), at least 84 people have died and has affected some 10 million Indian and Bangladeshi people, leaving countless home less.
With winds of approximately 170 kilometre per hour, most of the deceased were killed by falling trees, electrocuted by downed power poles or trapped within collapsed buildings, leaving a trail of destruction and grief.
Keep in contact with The Thaiger by following our
Facebook page
.
Thailand News Today – Friday, June 5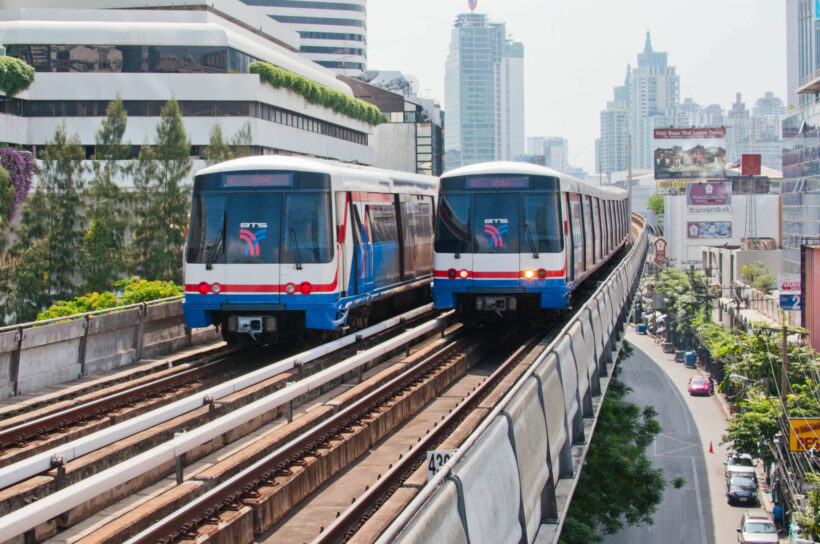 Former senior prosecutor says Thai Airways rehab plan will unveil extensive corruption
A former senior Thai crime prosecutor predicts that the rehabilitation plan for Thai Airways is bound to expose extensive corruption in the management of the stricken airline.
Wanchai Roujanavong says what's about to come will be the revealing of a veritable Pandora's Box of dishonesty and bad practice that the public would otherwise never be made aware of.
One example he gives is the allegedly exorbitant fees the carrier paid to lease aircraft, a major reason for the national airline's ongoing heavy losses. Leasing arrangements were allegedly conducted through several agents with the approval of the board. Wanchai says that without the approved rehabilitation plan, "the public would continue to be kept in the dark, while the parasites carried on sucking the blood out of the airline."
The airline is believed to have accrued debts of around 200-300 billion baht.
Lumpini boxing stadium officials side-lined over Covid-19 cluster
Thailand's army chief Apirat Kongsompong is ordering the transfer of all committee members at the Lumpini Boxing Stadium in Bangkok.
The dressing down and side-lining of the officials comes after the committee went ahead with a boxing match at the stadium on March 6, two days after the government ordered such venues to close, as part of the Covid-19 lockdown measures.
The stadium is owned and operated by the Royal Thai Army.
The stadium was later found to be a hotzone for the virus, generating a cluster of hundreds of infections that spread beyond Bangkok and into other provinces. Subsequent inspections revealed serious problems with the venue's hygiene and disease prevention measures.
Show of support for Japanese man stranded in Pattaya
Several local organisations have rallied to help a homeless Japanese man living on Pattaya beach after being left destitute by the Covid-19 crisis.
It's understood that Pattaya Tourist Police found the visibly upset man sitting on the beach with his luggage.
The Pattaya Japanese Association was called to translate and police learned that the man had been stranded in Pattaya since the outbreak of the virus and had simply run out of money. The Association paid for the man to stay in a local hotel and provided him with food, before organising his transport to the Japanese Embassy in Bangkok. Officials are now arranging for the man's return to his family in Japan.
Electricity discount has been switched off
The Ministry of Energy has announced that the national electricity discount from March to May, which differed based on the amount of electricity used and size and type of the venue, has ended and will not be renewed.
But, at best, the discount was merely a perfunctory political gesture, not a useful saving for most Thai residences. The discount was a measly 3% for most people.
Phuket's airport to re-open on June 16
There's a hot tip that Phuket Airport will be re-opening on June 16. Although not confirmed yet, three discount airlines are taking bookings from Thursday, June 16, at least from Phuket to Bangkok as well as a few other select domestic ports.
The airport's management has been posting photo opportunities of cleaners and inspections in recent days, signalling that things are warming up at the airport, closed down since April 3.
The three airlines are Thai Air Asia, VietJetAir and Nok Air. The prices ranged from 1,100 – 1,700 on the day and there are some cheaper flights later in the month.
Four new BTS stations open on Bangkok's Green Line
The new BTS Green Line extension, running between Mor Chit station and Khu Khot station in Rangsit, was opened to the public today.
The green line extension, which has four stations, was officially launched by Thai PM Prayut Chan-o-cha this morning, and opened to travellers at 1.30pm.
Keep in contact with The Thaiger by following our
Facebook page
.
Bangkok's legendary Scala cinema is closing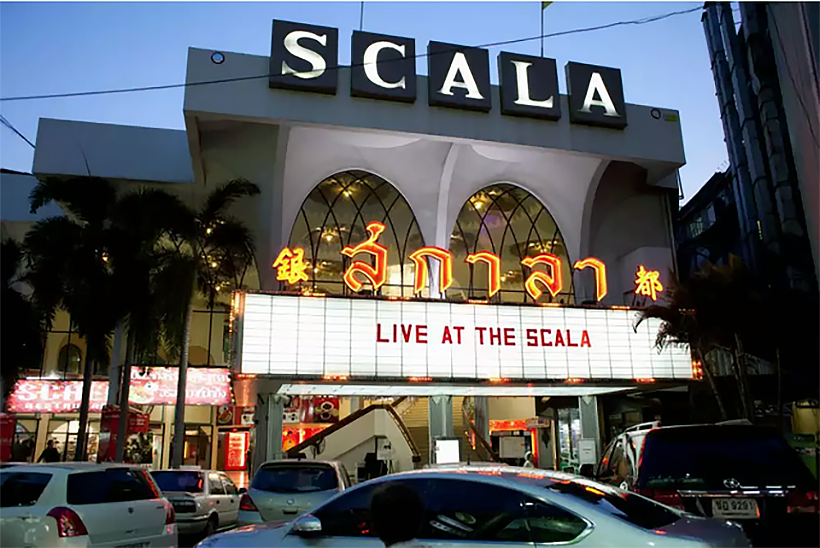 Bangkok's venerable Scala cinema announced yesterday that it will stop its movie showing operations and let other businesses rent the venue for their activities or special screenings until the end of 2020, when its land contract expires. Scala, located in Pathumwan district, is the last standalone movie theatre in Bangkok.
The 1,000 seat cinema was built in 1969 and named after Milan's Teatro alla Scala. It's owned by Apex Group, which used to operate 3 other standalone cinemas in Bangkok: Sala Chalermthai Theatre, which was demolished in 1989; Siam Theatre, which shut down in 2010 after being damaged in a fire, and Lido Multiplex, which closed down in 2018 when its contract expired.
Scala had earlier announced that it would close temporarily, from March 18 until May 31, in line with the Emergency Decree to prevent the spread of Covid-19. Among the businesses that were ordered shut were movie theatres, restaurants, massage parlours, fitness centres and others. The restriction was lifted for several businesses, including movie theatres, on June 1, but sadly the Scala is bringing down the curtain on half a century Bangkok's cinema history.
SOURCE: Nation Thailand
Keep in contact with The Thaiger by following our
Facebook page
.
All public transport allowed to resume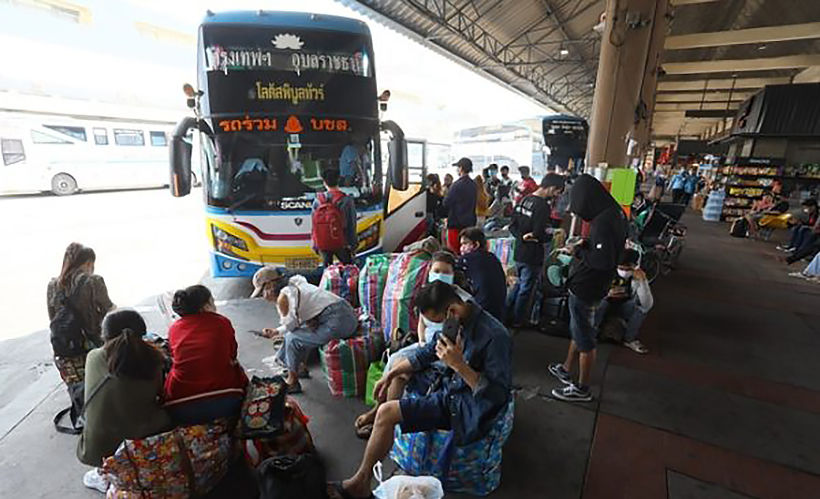 The Transport Ministry today allowed all public transport, including buses, trains and planes to resume, to meet the people's demand for travel, with the exception of some provinces that have not ended lockdown measures. The ministry's deputy permanent secretary says the move is in line with the Centre for Covid-19 Situation Administration's third phase of relaxation of Emergency Decree restrictions.
"However, the service methods depend on authorities that supervise each public transport, such as the Department of Land Transport, State Railway of Thailand, and Civil Aviation Authority of Thailand."
He says that of 19 provinces which remain locked down, up to 12 have begun allowing people to enter, but they might have to undergo additional Covid-19 preventive measures.
"The ministry is requesting information about Covid-19 preventive measures from another 8 provinces, and expects to receive the information soon."
He added that all public transport operators are required to enforce the ministry's Covid-19 preventive measures, such as maintaining social distancing, wearing facemasks, providing sanitising gels, and using the Thai Chana app to monitor public movement.
SOURCE: Nation Thailand
Keep in contact with The Thaiger by following our
Facebook page
.