Thailand News Today | Covid update, Bangkok restrictions, Gold rush | December 29
All the latest updates about the Covid-19 situation in Thailand.
155 new Covid-19 infections were reported today in the daily briefing by the CCSA. The total count of confirmed cases in Thailand raised to 6,440 while the national death toll raised to 61 after a 45 year old man in Rayong, infected with Covid-19, died.
Thailand currently has 2,195 active Covid-19 cases, a record high. Out of the 155 new cases, only 10 cases are people in quarantine who travelled to Thailand from overseas.
12 new Covid-19 cases are linked to the seafood market in Samut Sakhon while 2 new cases are linked to the outbreak at an illegal gambling den in Rayong. 100 cases are under investigation.
At this stage there is still no talk of a nationwide lockdown but we acknowledge that things could change quickly.
• Following his claim that there was no illegal gambling den involved in a Covid-19 outbreak in Rayong, the provincial police chief Papatdet Katephan has been transferred. The order came from national police chief following the cluster of infections linked to an alleged illegal gambling venue. One of the infected gamblers has since died.
There were bizarre denials over the weekend as media reported "a gambling den that wasn't a gambling den", some sort of code from the police briefings on the matter that tried to deflect blame from the local police. Gambling, whilst officially illegal in Thailand, is popular and underground 'dens' and illegal casinos often survive and thrive under the noses of the local constabulary.
The national police chief has called an investigation into all illegal gambling establishments in the province.
The Bangkok Metropolitan Administration has ordered a number of new restrictions to entertainment venues in the capital, with some being asked to close until January 4. The exception is bars and restaurants serving food and drinks. The establishments affected by the closure order include bars with hostesses, horse-racing venues, cockfighting arenas, and massage parlours. Pubs and restaurants serving food and drinks only can remain open provided they close by midnight.
The new restrictions are clearly aimed at Bangkok's bar and bargirl scene with the BMA wanting to keep contact between customers and staff to a minimum, at least in the short-term.
With job losses and pay cuts brought on lockdowns and economic disruption, many Thais are lining up to sell their gold to bring in some cash.
Gold sales have surged this year, both buying and selling. Thais have sold gold jewelry, bars and medallions to get some quick cash for basic expenses. Chief executive officer of Thailand's top gold grader YLG Bullion International saysthat gold is much easier to sell than land or condominiums.
He said… Thai people still have high stockpiles of gold, as the nation has been more of a net importer than exporter in the past.
The trend is expected to continue into 2021 as the coronavirus pandemic puts a strain on tourism and manufacturing industries.
Thailand's Education Ministry says it plans to reduce the amount of time students have to spend in the classroom, in favour of more personal learning time. The initiative is part of a wider upgrade to the country's education system and is expected to be implemented from the start of next year.
2020 has been a year of student-led protests, with Thailand's youth railing against the establishment and calling for greater democracy and improvements to the country's education system. Many say the system has failed them, citing widespread bullying and sexual harassment.
Thailand's Education Minister says the upgrade to the country's education system is part of ongoing improvement. He also announced an increase in the student free meal program for the next year.
Keep in contact with The Thaiger by following our Facebook page.
Never miss out on future posts by following The Thaiger.
Thailand News Today | Island Party Crackdown | January 28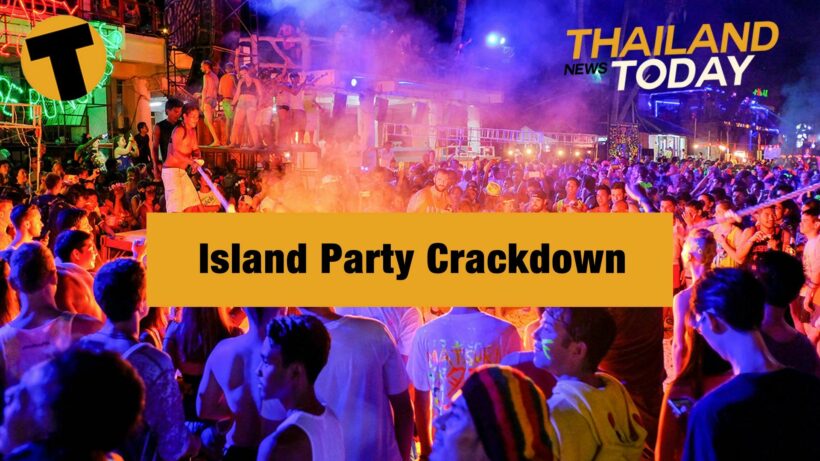 Around 9,000 people will face criminal charges for allegedly defrauding the "We Travel Together" subsidy scheme which was launched to stimulate the local tourist economy and to help hotels and restaurants ravaged from the long list of restrictions and international border closure.
The national police chief says the police plan to prosecute around 9,000 people for conspiring with hotel operators and shop owners to cheat the government subsidy scheme. The scheme, launched by the Tourism Authority of Thailand, covered 40% of room rates and issued 600 baht and 900 baht food vouchers for food and travel.
Lower rates on rooms were intended to draw in more travellers, but a number of hoteliers allegedly raised their prices to get more of the subsidies. Some even created fake hotel bookings. Last month, TAT governor Yuthasak Supasorn filed a complaint against 312 hotels and 202 shops for allegedly cheating the scheme, saying legal action needed to be taken before the launching the second phase of the scheme.
You go out and grab a beer from tomorrow… but at a restaurant only. Bars in "red zones" around the country, including Bangkok, are still closed. But restaurants will be able to go back to serving alcohol and can offer dine-in services until 11pm.
The restrictions on restaurants are to be eased in all provinces except for Samut Sakhon. The easing of restrictions are set to be approved by a panel chaired by PM Prayut Chan-o-cha tomorrow.
While restaurants will be able to serve alcohol and host music performances, dancing is still prohibited in provinces classified as "red zones" and "orange zones." Restaurants must arrange place tables and chairs to comply with social distancing guidelines.
Bars, pubs and karaoke venues in "red zones," which include Bangkok, Samut Prakan, Nonthaburi and Pathum Thani, must remain closed.
Police raided a party in Koh Pha Ngan and arrested 111 on charges of violating Covid-19 disease control measures under the Emergency Decree. Immigration police and tourist police raided the event at Three Sixty Bar, a venue on a hilltop near Mae Haad Beach on the island known for its amazing view.
Out of the 111 people arrested, 89 are foreigners and 20 are Thais. Police say 2 other people admitted to organising the party and were charged with colluding in operating an entertainment venue without permission. All 111 people were taken to the police station for legal action.
According to chief of Surat Thani immigration, police heard about party tickets being sold online. The bar wasn't exactly discrete about hosting the event. Various posts were made on Facebook advertising the "360 Blast & Addict Party" with DJs on 2 dance floors, a music line up until 2am and a "Crazy Market" with clothes, jewelery and food.
Massage shops and spas as well as other similar venues in Chon Buri, including Pattaya, will be allowed to reopen after being closed for nearly a month due to strict Covid-19 control measures. Massage and spa workers gathered earlier this week, lobbying the government to allow their businesses to reopen.
Along with massage shops and spas, tattoo studios and beauty clinics are also allowed to reopen, but must abide by Covid-19 prevention measures like checking customers' temperatures, supplying hand sanitiser and enforcing social distancing.
Gyms, pools, fitness centres, saunas and massage shops offering "soapy massages" are not included in the order.
Although Chon Buri has gone 6 consecutive days without a local Covid-19 case, it is still classified as a "red zone", as of today.
A Covid-19 nasal swab test isn't pleasant. Many will say the long stick inserted deep inside the nasal cavity feels like it's hitting their brain.
But. Don't worry, now there's a new test… an anal swab test. And, they say, it's more effective at detecting a coronavirus infection.
After a Covid-19 infection was detected at primary school in Beijing, more than 1,000 teachers, staff members and students were tested using the anal swab method as well as the usual nose and throat swab tests.
According to doctors, the alternative anal tests can "increase the detection rate" and is likely to be used more often. We're sort of hoping the new test doesn't catch on.
Keep in contact with The Thaiger by following our Facebook page.
Never miss out on future posts by following The Thaiger.
Thai herb studied for alternative Covid-19 treatment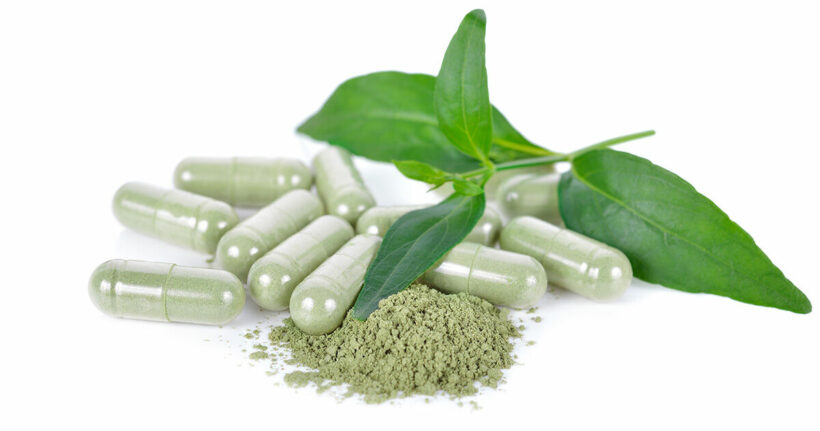 A study on the efficacy of a Thai herb for treating Covid-19 will move forward after a trial which alternative medicine officials say had promising results. Although, the trial was basic and only involved 6 people.
Initial results show that the herb "andrographis paniculata," or "fah talai jone" in Thai, can improve patients' conditions and relieve symptoms without major side effects.
The second phase of the study aims to confirm whether the herb is efficient and safe in treating the patients alongside standard treatment, according to the Department of Thai Traditional and Alternative Medicine.
Following the new wave of infections last month, the department teamed up with Samut Prakan Hospital to launch a pilot study, but just on 6 patients. The 6 Covid-19 patients were given 180 grammes of the herb extracts each day. By the third day, their conditions of cough, sore throat, phlegm, runny nose, muscle pain, and headache had gradually improved.
SOURCE: Bangkok Post
Keep in contact with The Thaiger by following our Facebook page.
Never miss out on future posts by following The Thaiger.
15,000 people in Samut Sakhon at high risk of infection, health officials concerned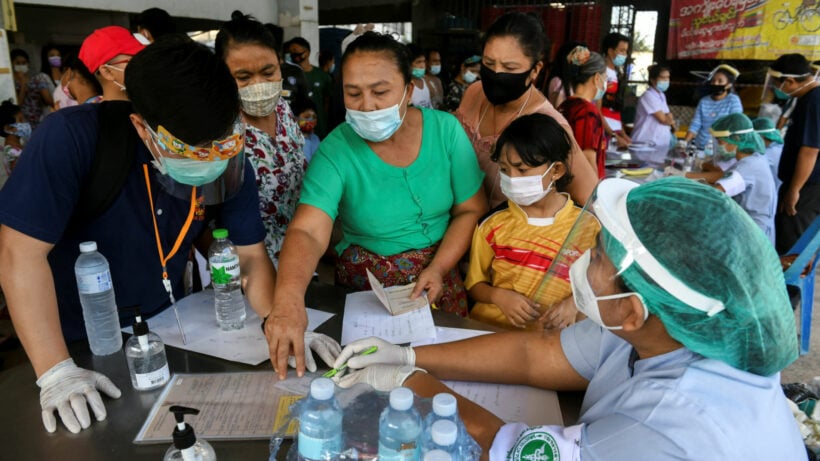 The rising number of infections in Samut Sakhon, most detected through proactive testing, has prompted serious concerns over a "high risk" group of 15,000 people, many who still work and travel as normal.
The number for the high risk group is a rough estimate based on the assumption that there are at least 3 people who came in close contact with each of the 5,000 infected people in Samut Sakhon.
Senior public health officer, Naretrith Katthaseema, says the amount of people at high risk is concerning and poses a challenge to health officials who are working to contain the coronavirus.
He also reiterates that health officials need full cooperation the public to help slow the spread of the virus. Agencies and all parties relating to the industrial factories with a large number of workers should take full responsibility to make sure that disease control measures and related laws are strictly practiced.
SOURCE: Thaivisa
Keep in contact with The Thaiger by following our Facebook page.
Never miss out on future posts by following The Thaiger.