Thailand News Today | BKK nurses infected, Burmese Covid strain, Boss case drama | December 10
Welcome to Jett Gunther hosting Thailand News Today. It's a public holiday in Thailand.
Covid-19 infected nurses are staff at Bangkok's BNH Hospital
Although reports are fairly vague about the recent Covid-19 cases involving Bangkok medical workers, the BNH Hospital in Silom, Bangkok confirms that 6 of its staff members tested positive for the coronavirus.
The hospital says preventative measures are now strictly in place to make sure the hospital is "infection free," but adds that those concerned with visiting the hospital can do a consultation online.
The hospital says the staff members worked at an alternative state quarantine facility. Health officials suspect a nurse contracted the virus while taking temperatures of a family in the ASQ facility, who were infected with the virus, and then passed the virus to her colleagues. 6 Bangkok-based nurses have now tested positive for Covid-19.
The Public Health Ministry says they're tracking down people who were in close contact with the workers and could be at risk of infection.
Today is Constitution Day in Thailand. What does the day commemorate?
Today is Constitution Day in Thailand. This year the annual public holiday happens amid anti-government protests that are calling for a re-write of the document including new controls on the role of the Thai monarchy.
There has been 20 different Thai Charters written since the Siamese Revolution in 1932.
A brass plaque, commemorating the Siamese Revolution of 1932 in Sanam Luang, the public space and parade grounds for the Grand Palace next door, was mysteriously removed in 2017 and replaced with one bearing "royalist" inscriptions.
An attempt to re-install a copy of the original plaque in September 2020 by members of the Free Youth movement – the student-led anti-government protest movement – was also removed in the evening after it was installed.
Today is an official public holiday and all Thai public offices are closed. This year it has formed the start of a 4 day long weekend.
Video of foreigner's road rage in Pathum Thani gets mixed reaction from Thais
A video of a foreigner lashing out after a motorbike accident just north of Bangkok has gotten a mixed reaction from online comments, both for and against the American rider.
He was filming a video on his helmet camera when another motorbike driver suddenly pulled out from an intersection into his lane, causing him to crash.
The foreigner fell off his motorbike and confronted the driver, yelling "Hey, what the f**k is wrong with you?!" He slapped the man's helmet.
Some people say the Thai motorbike rider was in the wrong and the incident could have been much worse. Some say the foreigner should've controlled his anger and kept his mouth shut. Others say that's just how traffic is in Thailand…so get used to it.
Prosecutors say they can't indict Red Bull heir until police arrest him
Prosecutors in the never-ending Vorayuth "Boss" Yoovidhya saga are now shifting the blame for a lack of prosecution and pointing the finger at the police.
The Office of the Attorney-General says prosecutors' hands are tied until Boss is arrested by police and charged. Boss's exact whereabouts are unknown, officially. The last reported sighting of the fugitive was in Dubai.
He is wanted on charges of cocaine use and reckless driving causing adeath in 2012 after a hit-and-run incident in which a 47 year old Bangkok police officer was killed.
The charges were reinstated in September when the OAG said it had new evidence and new witnesses.
The National Anti Crime Commision is also working with the Anti-Money Laundering Office to look into the possibility that illegal payments were made to people involved in the original investigations of the incident.
Thai medic claims Burmese coronavirus a different strain, spreads 20% faster
Dr Prasit Watanapa from the Faculty of Medicine at Siriraj Hospital says the coronavirus currently circulating in Myanmar is a different strain and is being transmitted 20% faster.
The Wuhan strain is known as D614, whereas this more virulent strain currently found in Western countries and Myanmar is G614. Prasit says around 60% of the cases in Myanmar are the G614 strain.
He says… "Only one slip can cause great damage to the country."
He went on to say… "Don't pin your hopes on it, as it could take at least half a year for Thailand to gain access to Covid-19 vaccines."
Thailand now has 46 cases of Covid-19 linked to infected Thais who returned from Myanmar without going through quarantine. All patients are being treated in hospitals or state quarantine. Health officials say they will continue to track and trace anyone deemed to be "at risk".
Keep in contact with The Thaiger by following our Facebook page.
Never miss out on future posts by following The Thaiger.
Police in Bangkok arrest 3 people for allegedly selling cannabis cookies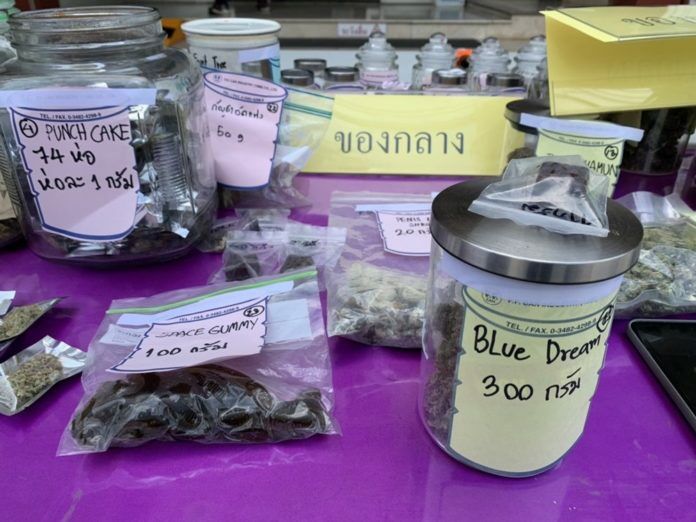 Police in Bangkok arrested 3 people for allegedly making cannabis cookies and selling them through the messaging application LINE under a chat group called "The Hippy Cookie." Police raided a condominium room in the Bang Na district and seized 13 "foreign types" of cannabis, 46 food products made with cannabis and 3 types of hallucinogenic mushrooms.
Using the LINE messaging app, the suspects allegedly sold cannabis and cannabis food products. The suspects allegedly sent the cannabis to buyers using a food delivery service.
An investigator joined the chat group and posed as a buyer, ordering 5 grams of cannabis for 3,500 baht. When the cannabis was sent through the food delivery service, police asked the driver to return the package to the suspects. Police say a suspect came down to receive the returned package. Investigators then searched the suspect's condominium room.
One of the female suspects allegedly told the police that she used to sell cookies (regular cookies), adding that she has an interest in cannabis. She then studied how to make cannabis cookies and contact cannabis suppliers in Thailand before starting the illegal business with her boyfriend and a friend. She allegedly told police she started the business a year ago and has more than 100 regular customers.
The suspects were charged with illegally processing and distributing narcotic drugs. Parts of the cannabis plant with high amounts of the psychoactive component tetrahydrocannabinol, such as the buds, are still classified in Thailand as a Category 5 narcotic.
SOURCE: Pattaya News
Keep in contact with The Thaiger by following our Facebook page.
Never miss out on future posts by following The Thaiger.
Make an appointment online for tourist visa extensions – Thai Immigration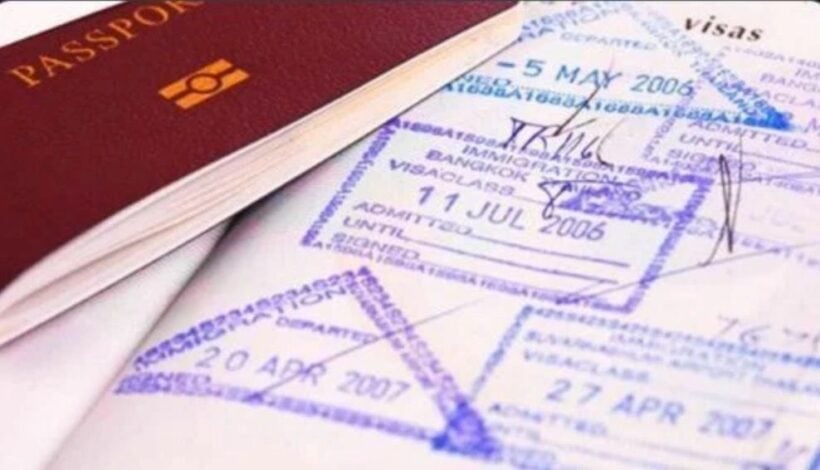 For those who need to extend their tourist visa, the Thai Immigration Bureau asks that applicants make an appointment online to reserve their spot in line. The bureau says the online appointments are aimed at preventing the spread of Covid-19 by reducing overcrowding and making sure people abide by social distancing practices.
Applicants who need to extend a tourist visa, or the new Special Tourist Visa, should make an online reservation queue at bangkokimmigration.com. Walk-in services are still available at Muang Thong Thani Temporary Services Centre.
When making a queue reservation, fill in the required information, print out the confirmation email and bring it to the appointment.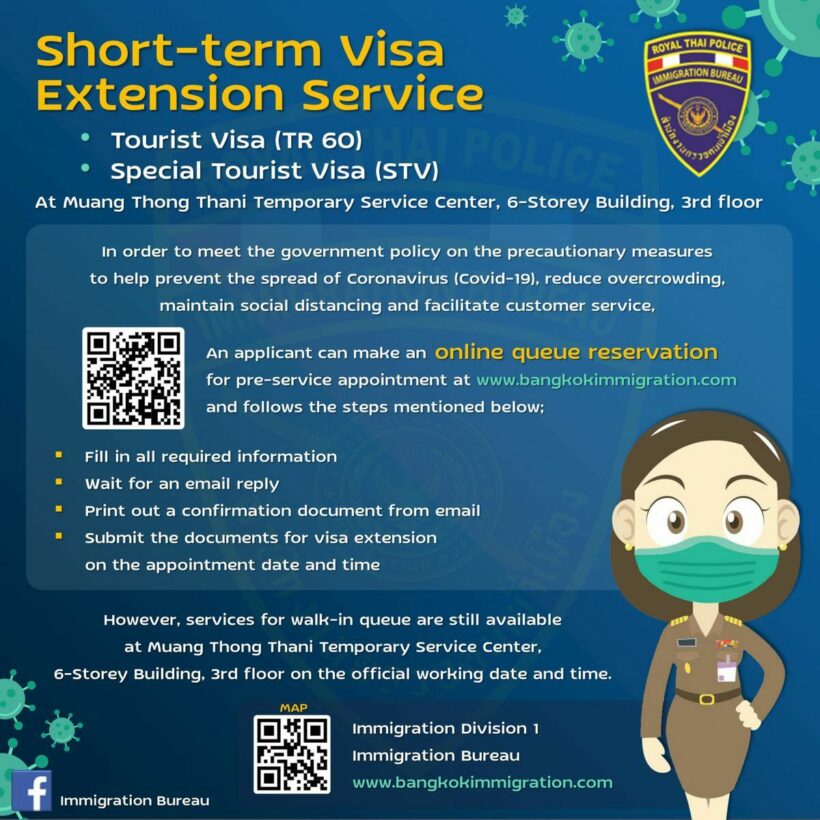 Keep in contact with The Thaiger by following our Facebook page.
Never miss out on future posts by following The Thaiger.
Thai police arrest 3 people for allegedly tricking women into prostitution work overseas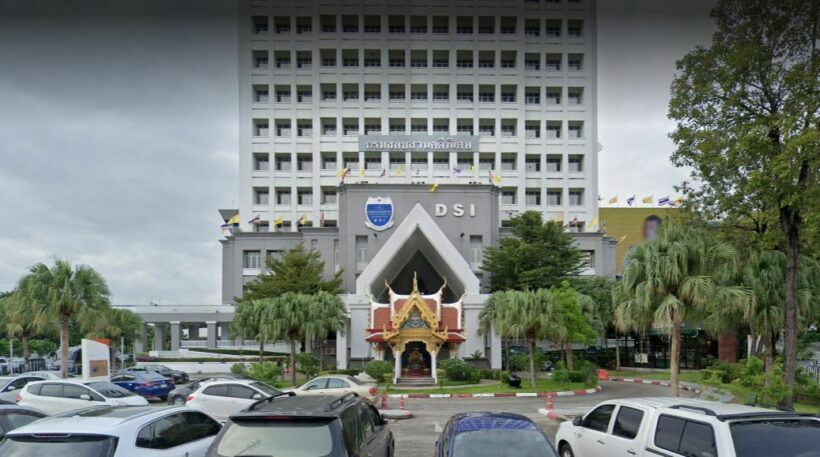 Police arrested 3 people for allegedly recruiting Thai women to work overseas in the United Arab Emirates where they were forced into prostitution. The suspects allegedly told the women that they would work as masseuses, promising of good pay and assuring them that the work did not involve sex, according to the Department of Special Investigations deputy director general Supat Thamthanarug.
The women signed an agreement before travelling to the UAE, promising to pay back their travel expenses. Once they arrived, they went straight to a massage parlour in Dubai and their passports taken away. Some were taken to a brothel in Abu Dhabi, Supat says.
The suspects, whose names were withheld, were charged with colluding to violate anti-human trafficking regulations as well as detaining or depriving others of their freedom. Police say a suspect was arrested in Chon Buri and the other 2 were arrested in Ubon Ratchathani.
SOURCE: Bangkok Post
Keep in contact with The Thaiger by following our Facebook page.
Never miss out on future posts by following The Thaiger.