Thailand News: Kratom may be decriminalized; Govt firm on rubber; Chinese tourists in speedboat crash; Blair's visit confirmed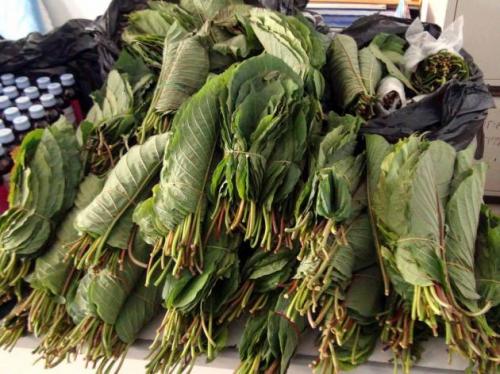 PHUKET MEDIA WATCH
– Thailand news compiled by Gazette editors for Phuket's international community
Kratom may be taken off narcotics list
The Nation / Phuket Gazette
PHUKET: The Office of the Narcotics Control Board (ONCB) is responding positively to the proposed legalisation of kratom (Mitragyna speciosa), which is currently on the narcotics list.
The ONCB will be meeting with the Food and Drug Administration, the Public Health Ministry and the National Police Office next week to discuss whether kratom should be removed from the list. Available records show that Thailand is the only country that describes kratom as a narcotic.
"We will listen to the opinions of all relevant parties," ONCB secretary-general Pongsapat Pongcharoen said yesterday.
Justice Minister Chaikasem Nitisiri, who is pushing for the legalisation, said he grew up in Bangkok's Thon Buri area where kratom was grown and used, and he had never encountered anybody going into a drug-crazed stupor from its consumption.
"In fact, kratom was used as a traditional medicine in the past," he said, adding that he did not wish to promote the use of kratom, but believed it may distract people from using harmful drugs like methamphetamine or crystal-meth.
"Caffeine in coffee and energy drinks is also more addictive than kratom," he added. Meanwhile, Dr Anek Yomchinda, chief of the Central Institute of Forensic Science, admitted that preliminary studies showed that kratom did indeed have medicinal properties.
"In New Zealand, it is a component in the production of painkillers and antibiotics," he said.
A Senate-appointed committee, tasked with studying the pros and cons of kratom use, has found that the plant contains mitragynine, which serves as an analgesic. While its pain-easing effect is about 10 times weaker than morphine, it does not have an adverse effect on the respiratory system nor does it cause nausea, the committee said.
There are also no records to show that kratom consumption might be behind crimes. The study suggests that relevant authorities decided to ban kratom in 1943 because they could not collect tax on it like they did on opium consumption. The committee also pointed out that if kratom were to be legalised now, it could deliver economic benefits to Thailand, where it is an indigenous plant.
"It can be used in the production of several medicines, and can also cut down on Thailand's dependence on imported morphine," the panel said.
A survey shows Satun province had the highest number of kratom trees. Also, truck drivers and labourers widely consume kratom leaves because it keeps them alert. In addition, kratom is cheaper than coffee and energy drinks costing between Bt1 and Bt3 per leaf.
Govt stands firm on rubber price
The Nation / Phuket Gazette
PHUKET: Agriculture Minister Yukol Limlamthong yesterday stood by the government's offer of Bt80 per kilo during an hours-long negotiation session with farmer representatives.
Farmers' leaders from the North and the Northeast walked out of the negotiation room at Government House and lambasted the government for ignoring rubber farmers' plight. Meanwhile, the Ramkhamhaeng University Student Organisation plans to join the mass rallies of rubber farmers across the country next Tuesday.
"We are the children of farmers," president Uthai Yodmanee said yesterday.
Rubber farmers are preparing to stage huge protests in various provinces on September 3 to demand that the government shore up the rubber price, which has plummeted during the past two years. Uthai said the government had ignored farmers' problems and was apparently engrossed in the granting of political amnesty. He showed up at Parliament to submit an open letter to Prime Minister Yingluck Shinawatra, urging her to show her sincerity by addressing the crisis of plunging crop prices, stopping the politicisation of the protest and investigating the use of force against rubber planters in Nakhon Si Thammarat.
Last Friday, some police and farmers were injured during clashes when the protesters cut off a road. The blockade of the road and a railway continued in the southern province. While some rubber farmers in other areas have said the railway action is not appropriate, they do not rule out the possibility of occupying roads next Tuesday if their plight continues to be ignored.
"Whether we will block roads depends on how the situation develops," said Manoon Uppala, chairman of the Wiang Sa Agricultural Cooperative based in Surat Thani.
He believes the rally on Tuesday in Surat Thani will draw more than 5,000 participants. Songkran Khampisai, chairman of the Beung Kan Rubber Farmers Network, said more than 30,000 farmers in the Northeast would head to the mass rally in Nakhon Ratchasima's Sikhiu district on Tuesday, where the seizing of a road has been planned.
Prompong Nopparit, spokesman for the Pheu Thai Party, said the government was ready to listen to what rubber farmers had to say.
2 Chinese tourists killed in speedboat accident
The Nation / Phuket Gazette
PHUKET: Two Chinese tourists were killed and four others injured yesterday when their speedboat crashed into a long-tail boat anchored in waters off southern Pattaya in Chon Buri's Bang Lamung district.
The "Chok Suwannee" speedboat was carrying about 20 tourists from Koh Lan to the Pattaya Pier when it struck the second boat at 1.45pm about 200 metres from the pier.
Two passengers fell out of the vessel and were fatally struck by its propeller.
Blair confirms visit to Bangkok
Phuket Gazette
PHUKET: Foreign Minister Surapong Tovichakchaikul, who is also a deputy prime minister, said yesterday that former British leader Tony Blair would definitely deliver a speech in Bangkok next Monday despite protests against him this week.
He also called on those protesting against Blair and the government's forum, "United for the Future: Learning from Each Other's Experiences", to become part of the solution, adding that the ministry was holding the forum so Thais could learn from other countries' experiences.
Though he did not wish to brand the protesters as people who wanted to drag society down, he said he really did not understand why they were against Blair so much. The former British PM has been widely condemned for his key role in the 2003 invasion of Iraq.
The protesters claimed that Blair was paid 20 million baht to deliver a speech – a charge the government has denied.
Keep checking the Phuket Gazette's
Thailand news pages
, join our
Facebook fan page
or follow us on Twitter
@PhuketGazette
for the latest national news updates.
— Phuket Gazette Editors
Keep in contact with The Thaiger by following our
Facebook page
.
Never miss out on future posts by
following The Thaiger
.
News of American sued over bad Koh Chang hotel review has everyone talking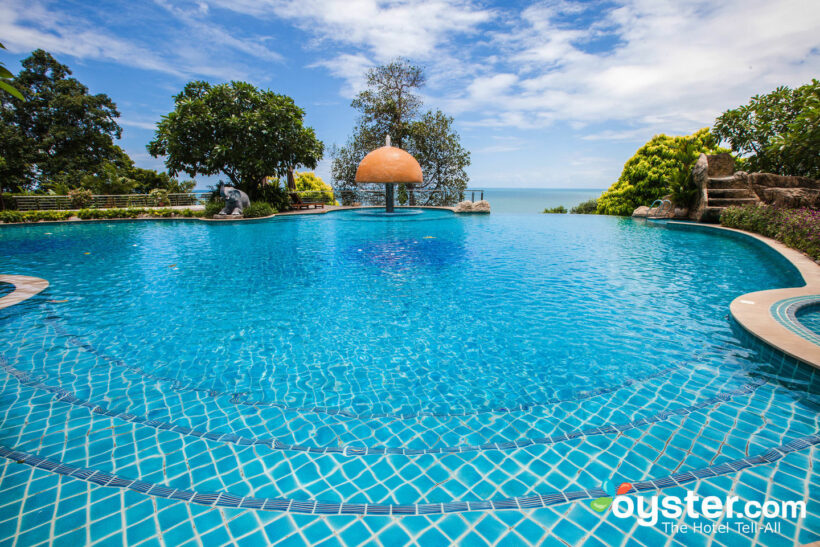 After news hit of an American being arrested and sued for defamation over leaving a bad review about a Koh Chang hotel on TripAdvisor, many are taking to the internet to voice their opinions on the issue. The Sea View Resort owners say it tried in vain to negotiated with Wesley Barnes after he posted the reviews, but he continued to post completely untrue comments.
The owners released a five-page statement after the news of it suing the American gained widespread attention. You can read their response HERE. Then, Barnes submitted his own response detailing the situation which was also published online.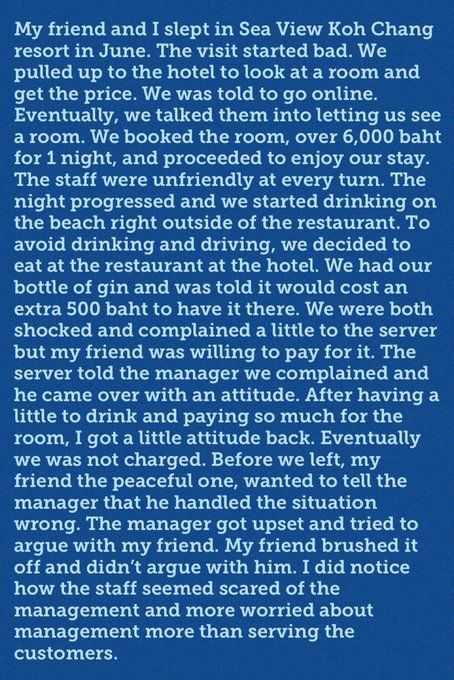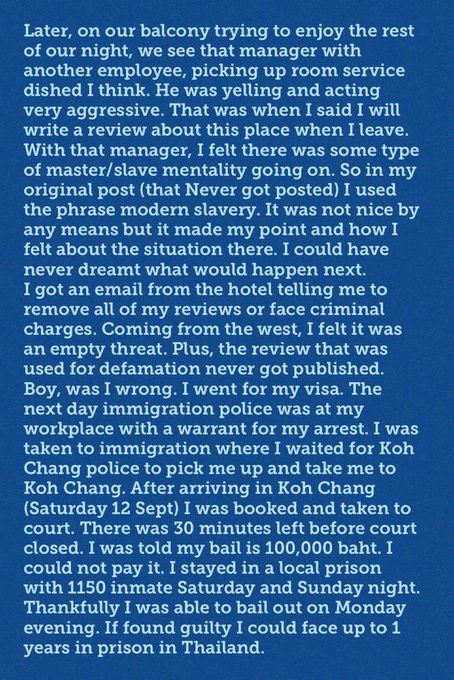 Now, the story has gained even more attention as netizens have begun posting their opinions on the controversial issue of Thailand's defamation laws. Below, are some of those posts on The Thaiger's Facebook page.
"Can someone clarify for me Thailand's position on people leaving honest bad reviews as my girlfriend says it's fine to leave a bad review of a business and it's not defamation if honest of course? I have heard people say that you simply can't leave bad honest reviews at all here but that sounds ridiculous. The thing about many Thais is that they think they're beyond reproach. They can't accept criticism because it's not aligned with their grandiose self-image. Many also have a torrid time when it comes to ownership of their own actions and decision making."
"OMG! He is arrested for a review.?! I know of an expat in Malaysia that wrote a bad review about a Thai-owned resort in Penang and he was sued as well. Be careful with what you share in that neck of the woods."
"It's one thing to leave a bad review but to throw in "modern slavery" remarks escalates to thai defamation law. He shouldn't be arrested for his comments but you need to respect the country laws no matter how crazy they seem compared to your own country. This press is going to negatively affect the business way more than that review would have done though."
"The owner should have settled with the review platforms privately and move on. I would hardly hold up Trip Advisor as a beacon of truth, however some people write extremely personal and vindictive comments that go beyond a review, in an attempt to gain product or refunds in return, this is an absolute fact, and hopefully this might make people think before they start writing reviews that are not exactly honest, I have read stories critical of the General Managers because they didn't contact the guests, some really petty reviews by rather petty people."
If Barnes is indeed found to be guilty of defamation, he could spend up to 2 years in prison and pay up to a 200,000 baht fine.
SOURCE: Chiang Rai Times
Keep in contact with The Thaiger by following our
Facebook page
.
Never miss out on future posts by
following The Thaiger
.
Phuket police arrest 6 after finding large amounts of methamphetamine in raid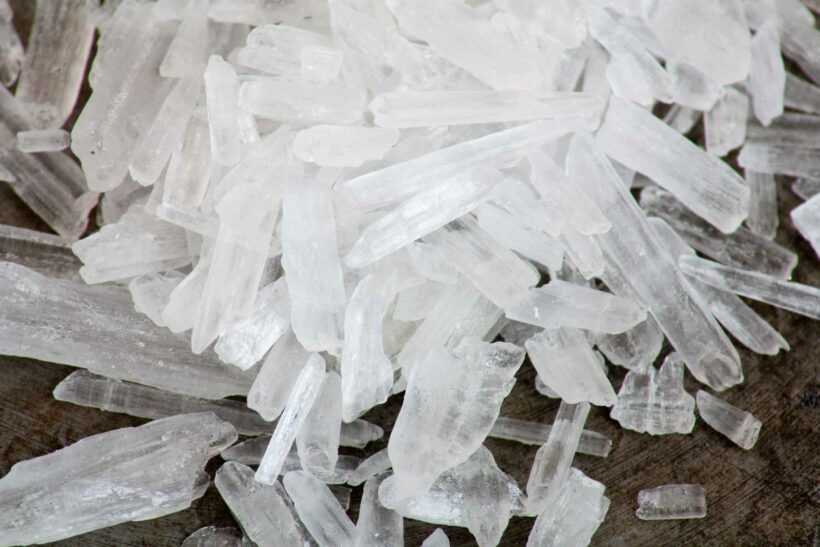 Phuket Provincial Police have arrested 6 people after finding large amounts of methamphetamine and other drugs during a raid. One suspect alone allegedly had 7.6 kilograms of crystal meth (ya ice) and over 12,500 methamphetamine pills (ya bah). 29 year old Surasak 'Bank' Wijit and 27 year old Panida 'Mei' Saeyang were arrested at an apartment car park in Soi Lookkaew, Moo 6, Rassada, in eastern Phuket, after they were found in possession of the drugs.
Police also found 2 mobile phones and a red Honda PCX, registered in Phuket, as evidence. Both suspects have been charged with posessing a Category 1 drug with the intent to sell.
Other suspects arrested at the same time include 36 year old from Chiang Rai, 42 year old Sarawut 'An' Srichanon, from Ranong and 31 year old Pornthep 'Iew' Thepchampa, who were charged with the same crimes in Chalong after police found more drugs in their possession. 33 year old Kamon 'Kung' Sae-ngow, was arrested as well after police found kratom juice and leaves at a house in Rassada. He was taken to Phuket City Police station and was charged with a Category 5 drug possession.
SOURCE:The Phuket News
Keep in contact with The Thaiger by following our
Facebook page
.
Never miss out on future posts by
following The Thaiger
.
Phuket Muay Thai fighter is the first Thai national to compete in UFC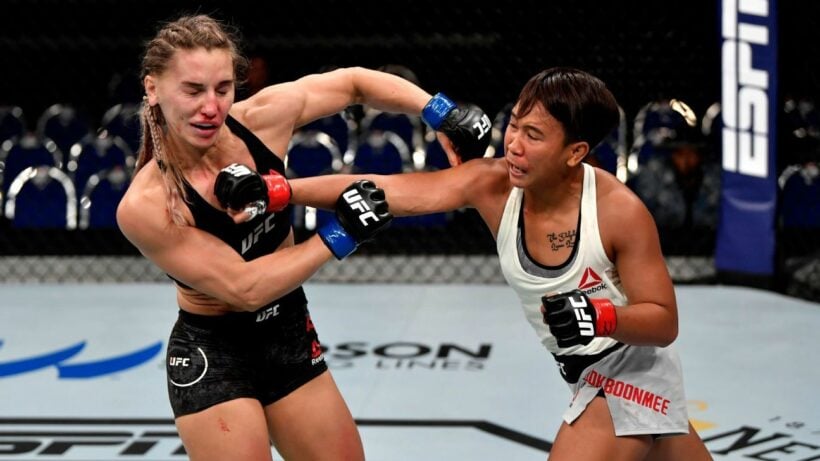 The upcoming Ultimate Fighting Championship Fight Night event in Abu Dhabi will feature Thailand's only national marking her third fight with the UFC, the world's largest mixed martial arts competition. 24 year old Loma Lookboonme, from Burirram in northeastern Thailand, will fight in the event on October 3, 2020.
Loma is a Muay Thai fighter who has adapted her MMA skills to fight in the UFC where she currently trains at the Tiger Muay Thai gym in Phuket. Loma qualified for the national team at the age of 19 and has fought in over 12 nations worldwide. She currently trains 6 days a week starting daily at 6:30am with a 3 kilometre run. In the UFC, she will be competing against China's Angela Lee who is the undisputed champion of the 52 kilogram fist weight category.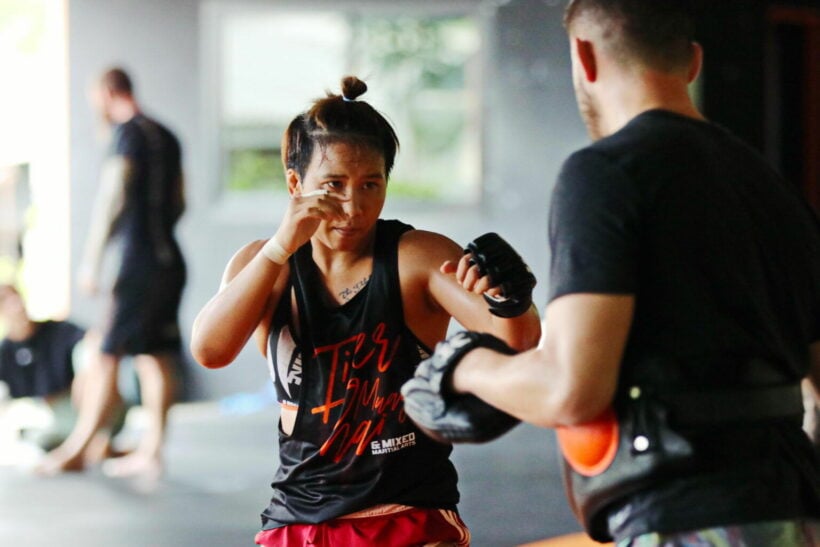 Loma's parents are former Muay Thai fighters and her 2 sisters currently compete as well. She reportedly started training at 8 years old after being inspired by her father, whom she describes as her "hero."
Like most Thais in such fighting sports, Muay Thai offers a way to rise out of poverty-and fighting for the UFC can be financially lucrative. But Loma says her only Thai sponsor is the gym where she trains, with the rest of her sponsors being from foreign brands. She says she is trying to get more Thai sponsors but feels that maybe she needs to win the UFC first before Thai brands notice her.
Loma lost her last fight and says her new opponent gives her nothing to lose. She says her goal is to get into the Top 10, but is not sure when it will happen. Loma says for now, it would be good to fight against someone in the Top 10 to help her prepare for her future.
FULL INTERVIEW: Thisrupt.co
Keep in contact with The Thaiger by following our
Facebook page
.
Never miss out on future posts by
following The Thaiger
.