Thailand drops to #74 out of 100 countries rated for English language skills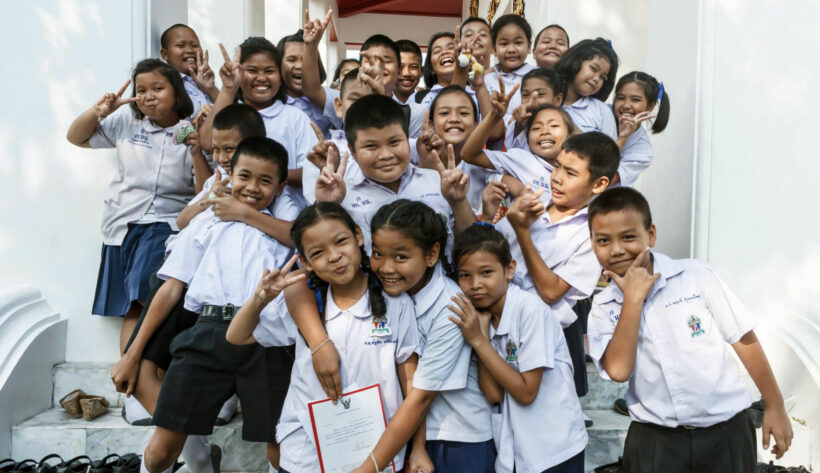 PHOTO: Study International
For the third year in a row, Thailand's ranking on the English Proficiency Index has dropped and the country now ranks 74th out of a total of 100 countries.
Thai PBS World reports that the index was prepared by Education First (EF), a Swiss organisation specialising in language training and educational travel. The company reports that in 2017, Thailand achieved a score of just 49.7, placing it in 53rd place out of just 80 countries. Last year, its score dropped to 48.54 and it was ranked 64th out of 88 countries.
These scores are classed as "very low proficiency" by EF and Thailand's latest ranking means it is the third lowest ranking country in Southeast Asia for English language ability.
It even lags behind both Vietnam which sits in 52nd place and Indonesia at 61. Thai PBS World reports that the other two countries that were categorised as very low proficiency are Cambodia and Myanmar, coming in at 94th and 86th respectively.
The rankings are the result of English language tests set by EF and taken by 2.3 million people.
In terms of the breakdown by region in Thailand, Bangkok was rated as the most proficient area in English, followed by Nonthaburi, Chiang Mai, Chonburi and Khon Kaen. Generally, the central and northern regions were rated higher than the south or north-east.
Kanatip Soonthornrak, founder of the Angkriz English Language Academy, says Thailand must reform its education system if things are ever to improve. He says he realised growing up that, although he'd been taught to read and write English quite well, he was unable to speak it with the same level of proficiency.
"If I were in power, I would change the way we teach. We should focus more on listening and speaking, grammar should be an additional subject. Leaning English should be fun and entertaining. Because I wanted to listen and speak English, I sat down in front of a television watching Western series and copied how the native speakers spoke."
He also says it's vital that children find themselves in an environment where they are encouraged to learn and where they can understand the importance of English language skills.
"If children don't feel safe or their friends make jokes at their expense when they speak English, they feel discouraged from learning the language. First impressions are crucial. Children should maintain a good attitude towards learning English."
In what should come as no surprise, Singapore took top place in the EF's index, ranking 5th in the world among non-native English speaking countries, followed by the Philippines and Malaysia.
SOURCE: Thai PBS World
Keep in contact with The Thaiger by following our
Facebook page
.
Thai netizens in stitches over 158,000 baht Gucci "Granny" dress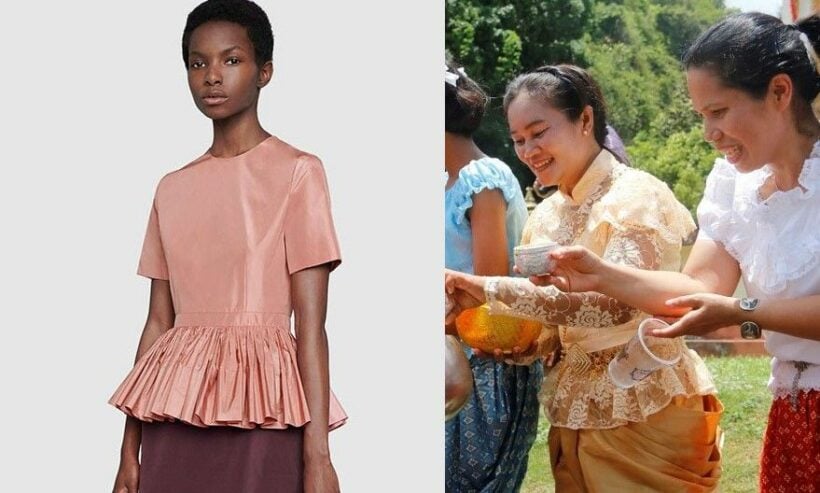 A 158,000 baht dress, described by the fashion house Gucci as, "a ready-to-wear silk taffeta dress with a detachable cape" is being mocked by Thai fashionistas who point out the similarity to traditional outfits worn by older Thai women.
In Thailand, "women of a certain age" will often don traditional silk clothing to make merit at the temple or during other formal occasions. The Gucci dress is not entirely dissimilar to those outfits, but the Gucci version is priced at just under US$5,000, and costs a whole lot more than the Thai equivalent. This has made it the target of some ridicule among Thai social media users who can be, well, savage when it comes to cultural appropriation.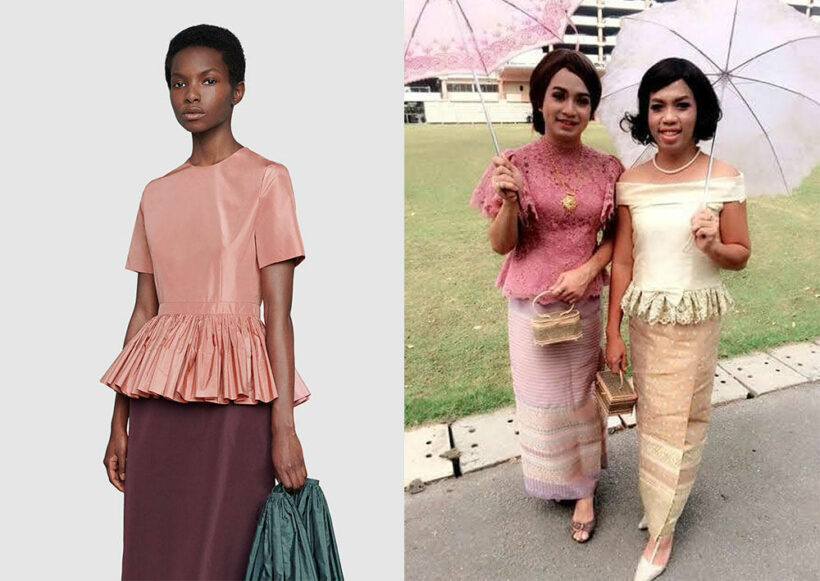 Khaosod English reports that popular Facebook pages 'Nunoiduak' and 'I Love Beauty Queens' both shared photos of the dress, generating thousands of comments from Thai women pointing out the similarity to the country's traditional silk outfits. One user joked that Gucci must have been inspired by her mother's outfits (but without the commission).
Others pointed out that if it's good enough for Gucci, Thai traditional clothing should be more valued and seen as a trend in its own right, with one Facebook user saying the government should do more to promote Thai silk.
"It's a shame we can't create enough value for Thai silks. Our country has a lot of good stuff and I wish our government would support high-quality production and export of it."
SOURCE: Khaosod English
Keep in contact with The Thaiger by following our
Facebook page
.
Travelling Bangkok's klongs with Manit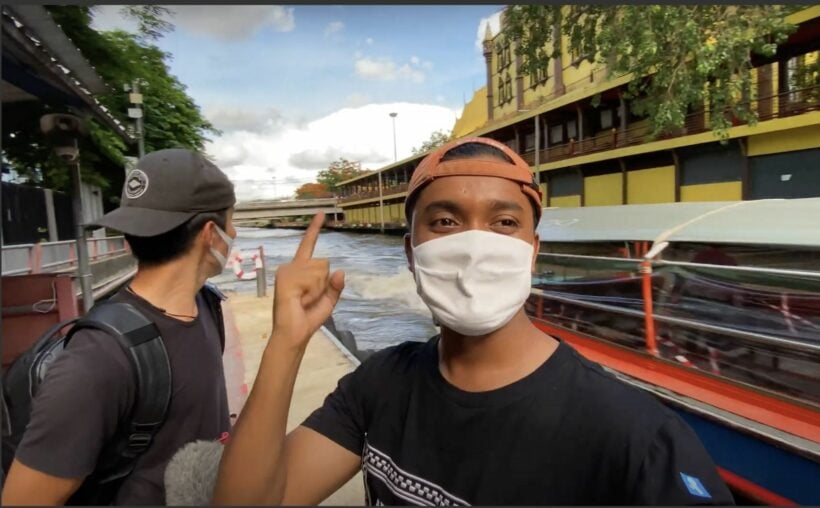 Should you move to Thailand? In this video I interviewed my friend @Christopher Lau , originally from California, USA and got a little insight of his experience behind living in Thailand for two years.
Then I took him for the famous canal boat ride in "Klong Saen Saep" Bangkok. By the end of the vlog we had a very delightful Thai food session (not so delightful for Chris 😂). Watch the video to find out more.
Manit is a YouTube vlogger and uses his camera and drone to allow us to see Bangkok from a different set of eyes.
Keep in contact with The Thaiger by following our
Facebook page
.
Top 10 countries for investment in Covid era – World Trade Group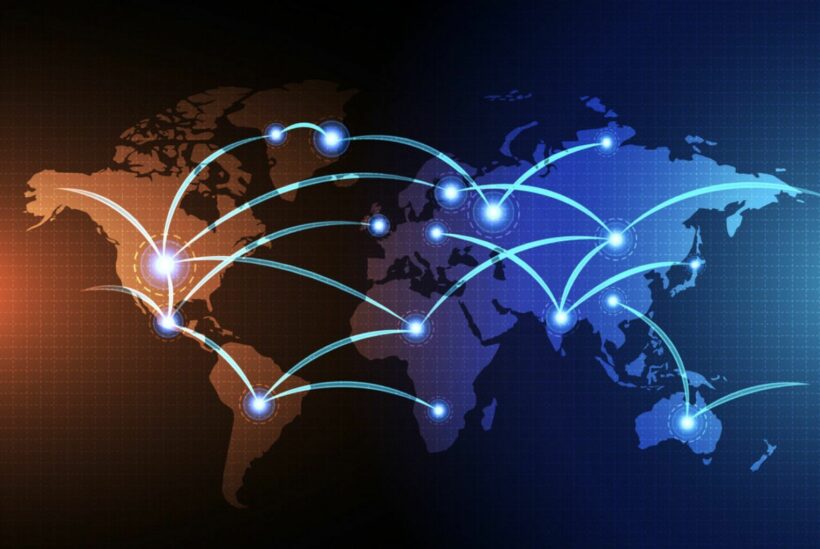 "Where to invest?". Where is the next 'good thing' as the world starts to look to opportunities and new business models? Looking around the world, and perusing stock markets, there continues to be some traditional businesses failing but others thriving during the Covid-19 era.
Investors look to countries with economical and political stability when choosing to invest money and unveil new businesses. Whilst global depression, drops in GDP, bankruptcy, and a realignment of trade and supply chains swirls around us, there will be emerging opportunities too. According to London Post, CEO World Magazine and the World Trade Group, some countries are very fortified to withstand an economic crash.
"They have a lot of internal growth drivers with minimal affiliation with global markets. They will be the least affected. The best countries to invest in 2020 are these fortified countries."
Their report lists four unique factors motivate an individual or a business entity to invest in a country. These are the country's natural resources, markets, efficiency, and strategic assets.
The London Post has used this information and parameters to compile The 2020 Best Countries to Invest In ranking based on a broad list of ten equally weighted attributes: corruption index, tax environment, economical stability, entrepreneurial freedom, innovativeness, skilled labor force and technological expertise, infrastructure, investor protection, red tape, and quality of life.
Somehow, and perhaps surprisingly to people who run businesses in Thailand, the Land of Smiles has scraped into the Number 2 position. 4 of the recommended Top 10 countries are in south east Asia.
1. Croatia
The country's growth is amazing because in 2019, it was ranked 25 positions lower in this list. The European country's stable economy, coupled with an entrepreneurial and innovative population, has made foreign investors very optimistic about the "progressive business environment". In the first quarter of 2019, Croatia had a whooping foreign direct investment of more than $389 million.
2. Thailand
Thailand occupies the second position on the 2020 Best Countries to Invest In ranking. The country has been able to capitalise on trade tension between the US and China. In the first nine months of 2019, the country received a 69% increase in the total value of Foreign Direct Investment applications, as compared to 2018. 65% of these applications were led by the automotive, electronics and electrical, and digital sectors. The growth of the Thai market and momentum indicators remain strong. Forbes listed the country as the 8th best-emerging market of 2020.
3. The United Kingdom
The UK is economically stable and has a skilled labour force and technological expertise. It is the sixth country attracting inflow of foreign direct investment. In the first 7 months of 2019, the US and Asian tech firms invested $3.7 billion in tech companies in the country, thus surpassing the $2.9 billion invested in the previous year.
"Despite Brexit, the UK remains the fifth largest economy in the world and has an industrialised and competitive market."
4. Indonesia
With about 650 listed equities and a market cap exceeding $500 billion, Indonesia boasts of one of the largest Asian stock markets. The report claims the Indonesian consumer market is largely undiscovered, hence its huge potentials.
"The robust economy and heavy investment in transportation and infrastructure make this country worthy of your investment. The only downside is that non-citizens are limited to only leasehold properties."
5. India
According to the UN, India was one of the top 10 countries with the highest inflow of foreign direct investment. India has been in the top 5 of the best countries to invest in since 2019.
"The Asian giant has invested so much in research and development and, and she is among the top countries having a comparatively skilled workforce."
6. Italy
Italy is one of the top countries attracting investors in 2020. This level of economical stability, its robust manufacturing sector, and the country's stable political environment make it a good choice for investment.
7. Australia
Australia boasts of more than 25 years of continued economic growth. It is the 9th country with the most direct foreign investment in 2020. Australia has been in the top 10 for ten years now.
8. Vietnam
Like Thailand, Vietnam has capitalised on the trade tension between China and the US.In recent years China's southern neighbour has gradually risen to become a formidable manufacturing hub. This growth became even more evident when multinational corporations like Samsung began relocating are from China into Vietnam.
9. Latvia
Latvia boasts of macroeconomic and political stability as well as good accessibility to large markets and a very business-friendly environment, according to the report. The government encourages investors by offering them a wide variety of advantages. Investors are offered significant cost advantages, including real estate expenses, competitive tax rates, and competitive labor.
10. Singapore
Aside from being the 10th best country to invest in 2020, Singapore is also the 10th country attracting the most foreign investments. Singapore's strong economic outlook has made many investors very optimistic. The country's world-class business-friendly environment is one major attribute attracting investors.
SOURCE: London Post
Keep in contact with The Thaiger by following our
Facebook page
.