Thailand drops to #74 out of 100 countries rated for English language skills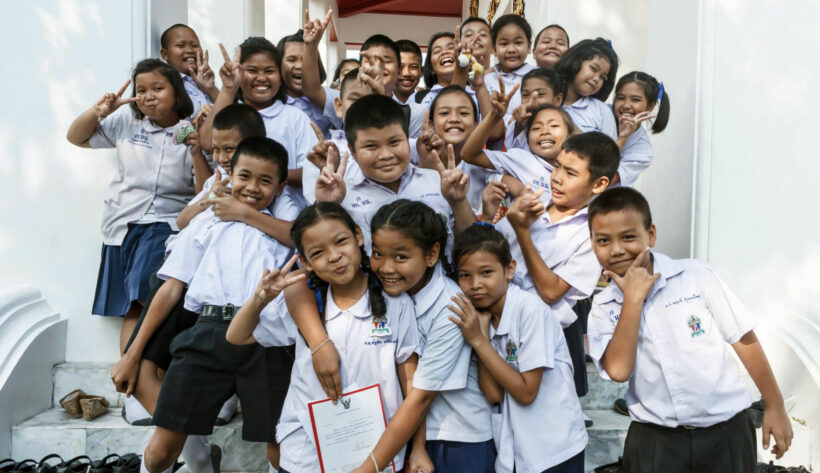 PHOTO: Study International
For the third year in a row, Thailand's ranking on the English Proficiency Index has dropped and the country now ranks 74th out of a total of 100 countries.
Thai PBS World reports that the index was prepared by Education First (EF), a Swiss organisation specialising in language training and educational travel. The company reports that in 2017, Thailand achieved a score of just 49.7, placing it in 53rd place out of just 80 countries. Last year, its score dropped to 48.54 and it was ranked 64th out of 88 countries.
These scores are classed as "very low proficiency" by EF and Thailand's latest ranking means it is the third lowest ranking country in Southeast Asia for English language ability.
It even lags behind both Vietnam which sits in 52nd place and Indonesia at 61. Thai PBS World reports that the other two countries that were categorised as very low proficiency are Cambodia and Myanmar, coming in at 94th and 86th respectively.
The rankings are the result of English language tests set by EF and taken by 2.3 million people.
In terms of the breakdown by region in Thailand, Bangkok was rated as the most proficient area in English, followed by Nonthaburi, Chiang Mai, Chonburi and Khon Kaen. Generally, the central and northern regions were rated higher than the south or north-east.
Kanatip Soonthornrak, founder of the Angkriz English Language Academy, says Thailand must reform its education system if things are ever to improve. He says he realised growing up that, although he'd been taught to read and write English quite well, he was unable to speak it with the same level of proficiency.
"If I were in power, I would change the way we teach. We should focus more on listening and speaking, grammar should be an additional subject. Leaning English should be fun and entertaining. Because I wanted to listen and speak English, I sat down in front of a television watching Western series and copied how the native speakers spoke."
He also says it's vital that children find themselves in an environment where they are encouraged to learn and where they can understand the importance of English language skills.
"If children don't feel safe or their friends make jokes at their expense when they speak English, they feel discouraged from learning the language. First impressions are crucial. Children should maintain a good attitude towards learning English."
In what should come as no surprise, Singapore took top place in the EF's index, ranking 5th in the world among non-native English speaking countries, followed by the Philippines and Malaysia.
SOURCE: Thai PBS World
Keep in contact with The Thaiger by following our
Facebook page
.
Top Ten things to know about the Bangkok Skytrain (BTS)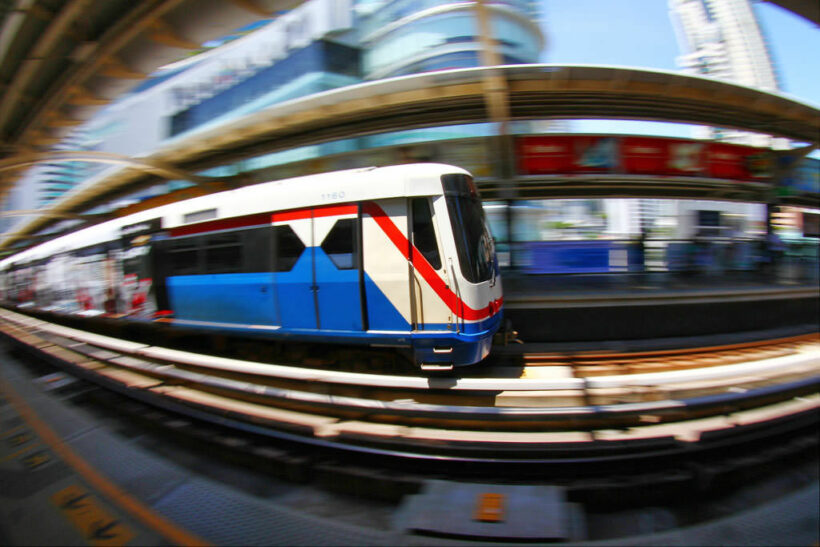 Bangkok Transit System, better known by locals and tourists as the 'Skytrain', is as ubiquitous in Bangkok as good street food and fake Viagra.
It is operated by Bangkok Mass Transit System (BTSC), a subsidiary of BTS Group Holdings, under a concession granted by the Bangkok Metropolitan Administration (BMA).
The system consists of 43 stations along two lines: the Sukhumvit Line running northwards and eastwards, terminating at Mo Chit and Kheha respectively, and the Silom Line which serves Silom and Sathon Roads, the central business district of Bangkok, terminating at National Stadium and Bang Wa.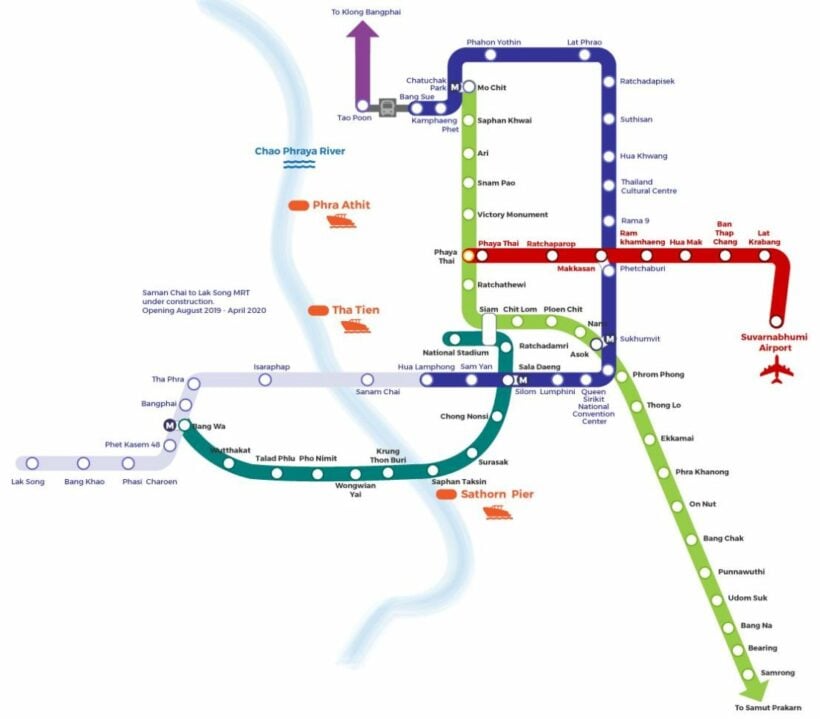 There is also the dedicated Airport Link from the city to Suvarnabhumi and soon a line will open to Don Mueang.
Besides the BTS, Bangkok's rapid transit system includes the underground and elevated Mass Rapid Transit (MRT) railway lines. The growth in daily BTS traffic has been huge in the past ten years.
Before we get started, whilst it's 35 degrees outside the BTS, it can often be at least 10 degrees cooler inside. Pleasant on some trips, can get icy cold on others.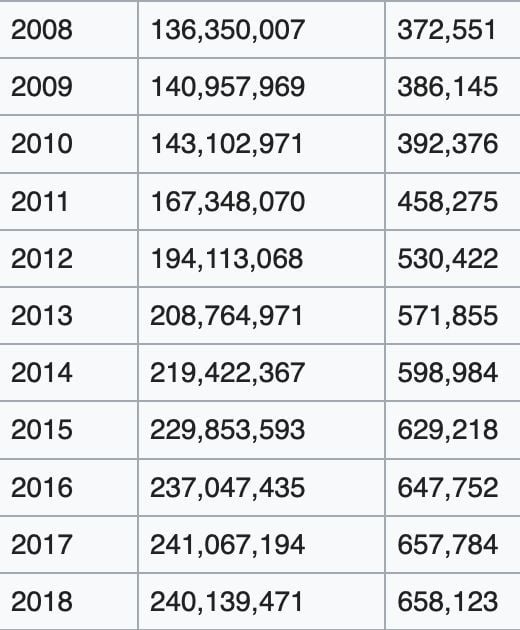 The Skytrain system was opened on 5 December 1999 by Princess Maha Chakri Sirindhorn. Bangkokians avoided it like the plague for the first few years but slowly fell in love with the elevated trains. Now the BTS is a vital part of the Bangkok public transport system with growing numbers of passengers every year.
The BTS has a fleet of 52 four-car trains. Here are ten things to know before you travel on the Skytrain.
1. No one reads newspapers or magazines anymore, no one!
The future of marketing is in stark focus when riding on the BTS Skytrain. No one reads newspapers or magazines and it's estimated that 86% of travellers will look at their smartphones at least once during any trip on the BTS. The actual carriages are adorned with marketing messages and branding, some of them completely 'skinned' in the branding of paying organisations. The stations feature a lot of screens and large format advertising as well as inside the carriages. Given the 663,000 daily users on the Skytrain, basically a captive audience, where are you spending your marketing baht?
The Bangkok Mass Transit System was making more from advertising revenue than ticket sales until 2013.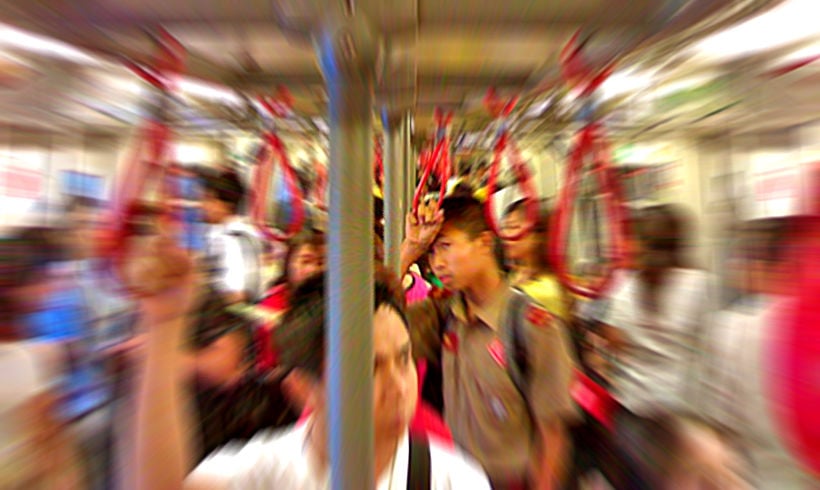 2. One Day Pass is the way to go
At least for tourists who don't have many days in Bangkok, one day pass is good for travellers who plan to go to at least 2 locations in 1 day. But if your destinations are less than 5 stations apart, then go with Single Journey Ticket. The one day ticket will save you A LOT of time especially in rush-hours when queues for tickets can add to your frustration.
To get single-journey tickets you have automatic dispensers where you'll need to know your way around and have plenty of change with you. Every Skytrain station has helpful staff that are used to tourists and bewildered expats not knowing the system. You can also buy your day passes from these staff.
Also (and it could change anytime) there is currently no 'seniors' card or discount available on the BTS, although there is a discount currently available for over 60s on the MRT (underground).
3. Watch out for slamming gates
The automatic ticket gates open and close fast! So once you've popped in your ticket or touched your token onto the gate, those flipper doors will swing open. They slam closed again just seconds later. If you're not ready to burst through the gate at this time you'll miss your chance and have the gates grab onto your backpack as you try and get through.
4. No Durian!
Thais love their durians but not on the BTS or MRT. You shouldn't bring anything stinky into the carriage, including yourself. There are security staff doing bag checks at many stations – they'll detect your durian a lot quicker than they'll get close enough to find any weapons.
5. Let passengers out before you get in
One of the most frustrating things when taking the BTS or MRT is when passengers start rushing in whilst you're still trying to get off the train. Please let people get out first. BTS and MRT will give you plenty of time and sound an alarm before the doors close.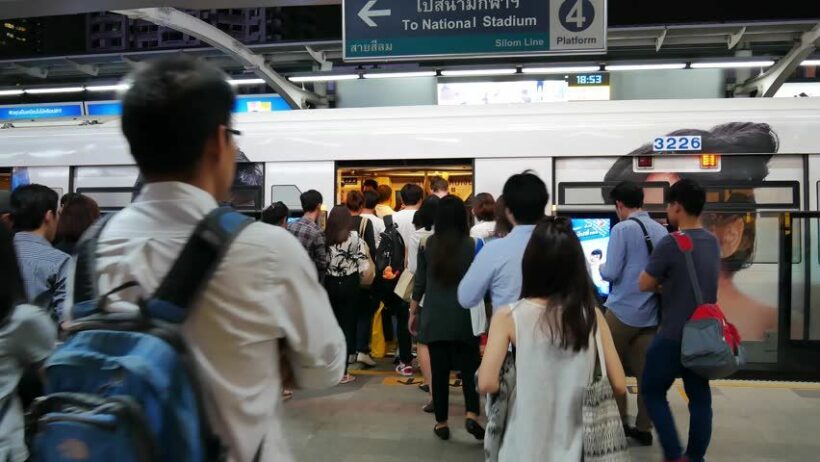 6. Keep right
Keep to the right side if you want to stand on the escalator. Stay left if you want to walk up or down the escalator. Be assured if you stand on the left side of the escalator someone will give you a polite budge to move across.
8. Avoid peak hour
If you don't like crowds then avoid the BTS at 7-9am and 5-7pm. It's hell. Consider 10 millions people trying to get from one part of Bangkok to another. You may have to wait until a few trains come and go before you get a chance to get into the carriage. If you're standing on a platform with thousands of other Bangkokians on a hot April day waiting in peak hour you won't forget it fast.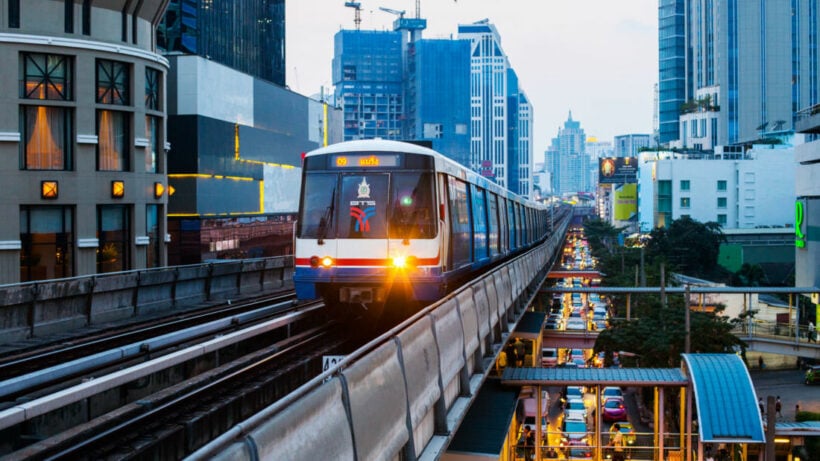 9. Know the first and last train time schedules
The BTS first train from Mo Chit and Bearing stations depart at 5:15am and the last train leaves the station at midnight. For the Silom line, the trains start from 5:30am and run to midnight. The MRT (underground) runs from 6am-midnight everyday. Keep in mind that the station gates will be closed approximately 10 minutes before the last train arrives at the station.
10. No bathrooms in the stations or actual carriages
There are no restrooms/bathrooms/toilets in BTS or MRT stations or trains. Luckily, there are so many malls by some stations that you can just use their public restrooms along the way. Although the MRT and BTS are the fastest ways to get around Bangkok, if your destinations are far apart, you may need to forward-plan your restroom visits.
10a. Not to be confused with the South Korean band
Type in BTS into your Google machine and you'll get millions of entries about RM, Suga, J-Hope, Jimin, Jin, V and Jungkook – the seven members of BTS (which comes from their name in Korean which translates as Bullet-proof Boyscouts – Bangtan Sonyeondan). If you want to find out about the Bangkok Skytrain, type in 'BTS Bangkok'.

The most popular stations for the BTS?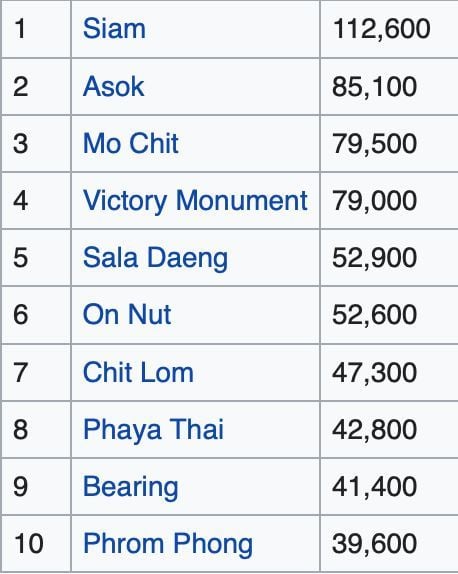 Keep in contact with The Thaiger by following our
Facebook page
.
Thailand's high speed rail future "not the right fit"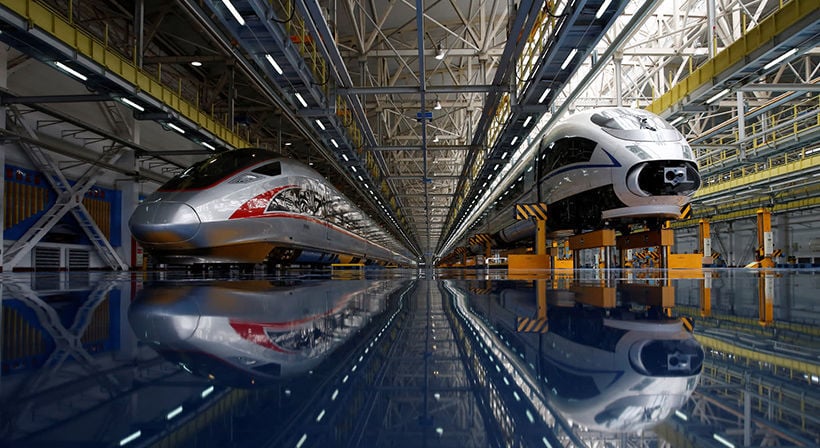 After years of delays, negotiations and more negotiations, bullet trains (high-speed trans) are coming to Thailand. But with one project underway, another already approved and others being considered, many speculate if high speed rail is the right fit for the Kingdom.
Critics say the existing contracts with the Chinese are more about a political jibe at the US over its criticism following the 2014 coup, than actually meeting any transport needs for such a rail service.
But Thai shipping magnate Thanet Sorat says that the high speed train network will be a game changer for Thailand. Thanet is an adviser to Thailand's Senate Committee on Transportation, and president of the Thai Authorised Customs Brokers Association. He wants to see the trains, with top speeds 250 kph "pin-balling" around the country within four years. He may be over-optimistic.
The current projects will use Chinese HSR (high speed rail) technology. Even though Thailand has declined Chinese loans to pay for the high speed trains, the projects are considered a part of the broader Chinese Belt and Road Initiative, a massive 'foreign policy' plan to connect China to the rest of Asia through transport infrastructure.
The Chinese government have been spending up big on massive these projects throughout the pan-Asian continent for the past decade. (Meanwhile Britain spends four years figuring out how to leave the EU and the US President is hell-bent on building walls along the US southern border)
A massive new rail hub is being constructed in Bang Sue which will replace the 103 year old Hualamphong Station in Bangkok. The new station in the city's northern suburbs will serve the new high-speed network as well as the existing rail services, which are currently being upgraded from single to dual track around the country.
Just last month Thailand's CP Group signed a contract with State Railway of Thailand for the construction of a new high speed rail link joining Suvarnabhumi and Don Mueang airports in greater Bangkok, to Chachoengsao, Chonburi, Sriracha and Pattaya in the east, as well as the U-Tapao airport, serving Pattaya and the Eastern Economic Corridor. This is expected to be operational by 2024.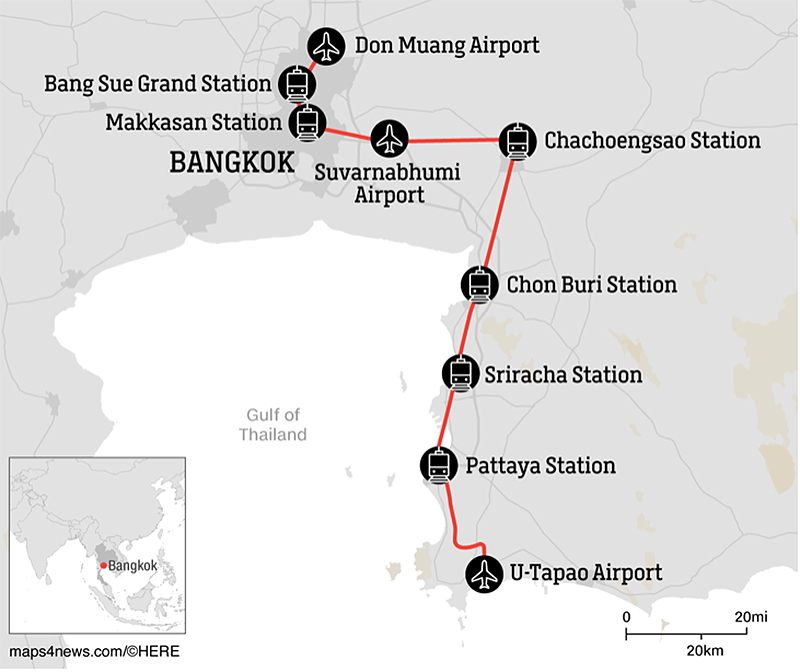 GRAPHIC: CNN Travel
In the medium to long-term the government is also planning to move around 10% of the flights from Suvarnabhumi to an upgraded U-Tapao, taking some of the pressure off the over-capacity BKK airport.
Khun Thanet says the goal is to provide easy access to the Eastern Economic Corridor, a zone that constitutes 80% of total foreign investment in Thailand. The EEC project is the Thai government's flagship economic project.
The three-airport/EEC high speed rail links are also expected to take some of the pressure of the highways and will reduce current travel times by more than half.
But some critics wonder if the expensive high-speed solution, using Chinese technology, is the right fit for Thailand. They argue that a traditional dual track extension of the existing network, serving the eastern area of Bangkok, would suffice. Currently the only way to head east from Suvarnabhumi is by jumping in a taxi or passenger van for the nearly two hour ride to Pattaya.
They point out that some 3,000 houses will also have to be demolished for the new high-speed lines with the government still embroiled in court cases over forced land appropriations.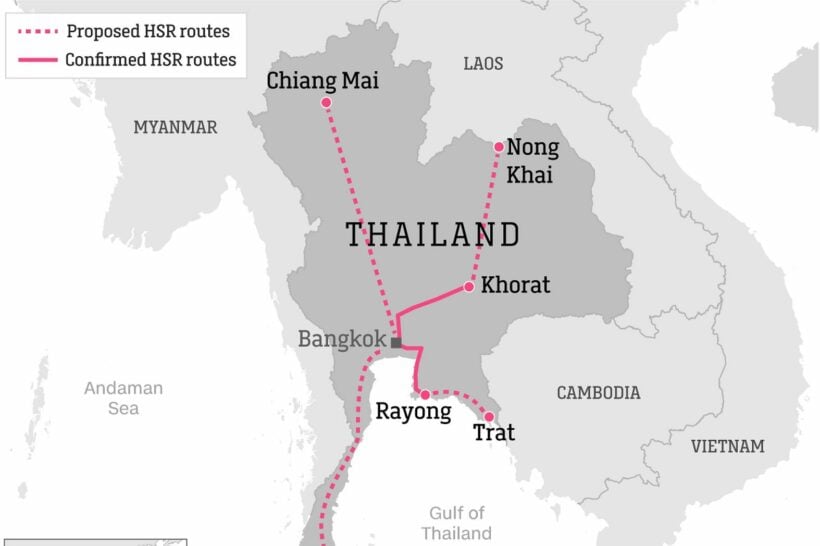 GRAPHIC: CNN Travel
The other project already underway is the Bangkok to Nakhon Ratchasima high-speed rail line. This line will link Bangkok with Don Mueang and Ayutthaya, and then north east to Korat. Eventually this line, expected to be completed in 2023, will be extended to the Laos border at Nong Khai, linking with another high-speed rail service currently under construction in Laos which will run through to Kunming in China.
But critics argue that this grand project, given the green light by the NCPO military government in 2017, is a route to 'nowhere in particular' because, they claim, Thailand's north-east is not generally on the tourist map, or certainly not as popular as the other hot-spots, and that local Thais won't be able to afford a ticket.
They also say the military government's projections at the time just don't add up, reckoning the proposed passenger traffic falls 90% below the numbers needed to repay the investors over 20 years. They claim the decision was made as a concession to China in a broader foreign policy 'tiff' with the US, who were heavily critical of the Thai military coup in 2014.
Government-sponsored travel around Thailand has been a loss-maker for years. Both the State Rail Authority and the government-run bus services have long operated at financial losses as passenger numbers dwindle each year (as Thais buy more cars and road networks improve).
Then there's the rising losses, over a decade, for Thai Airways. Budget carriers like Air Asia, Lion Air, Vietjet and Nok Air compete with fares from Bangkok to more than 20 other Thai cities for as little as US$20. Thai Airways and its shorter-haul subsidiary, Thai Smile, have struggled to compete.
The high speed rail fares will be higher and the commercial airlines will surely compete to keep their market share. The bullet train from Bangkok to U-Tapao is projected to cost 330 baht and Bangkok to Korat 500 baht.
In the future, Khun Thanet sees Thailand as a central hub in Southeast Asia linked by high speed rail. He also suggests that "20 years into the future, we should be able to produce high-speed trains ourselves and not only buy them from China or Japan."
Currently the Thai government is also considering more high speed lines running north from Bangkok, through central Thailand to Chiang Mai, south from Bangkok through Petchaburi, Hua Hin, Surat Thani to Hat Yai, and extending further east from Pattaya, through Rayong to Chanthaburi and Trat on the Cambodian border.
SOURCE: CNN Travel
Keep in contact with The Thaiger by following our
Facebook page
.
Thai Airways says it won't get into a price-war with other airlines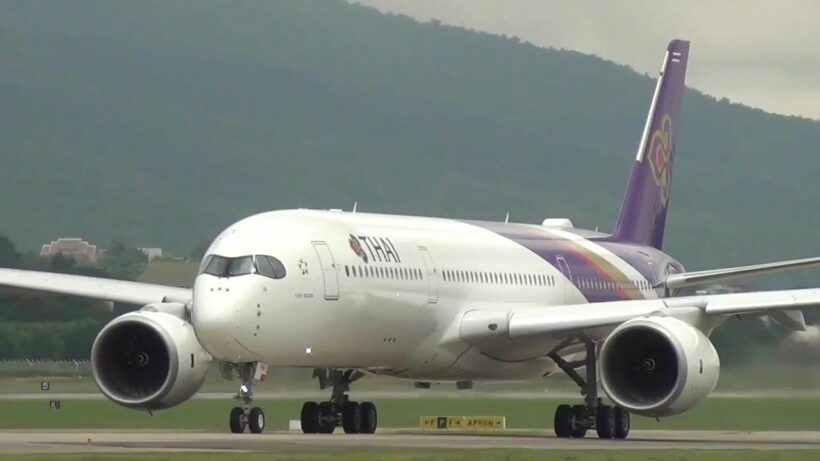 PHOTO: YouTube
National carrier Thai Airways says it won't head down the 'price-cutting' route to be competitive in 2020. The struggling airline says, instead, they will focus on building a solid customer base and tap specific route segments.
Airline president Sumeth Damrongchaitham says the carrier will continue to recruit stronger marketing partners and estimated that the aviation industry would continue to experience intense competition next year.
"Thai Airways will continue with its transformation plan next year, which includes focusing on earning ancillary revenue, creating satisfactory customer experiences and effective human resource management."
Thai Airways says they will continue to cooperate with the Tourism Authority of Thailand to work on strategic marketing campaigns in order to boost in-bound tourism and increase national revenue.
"Currently several negative factors were impacting the aviation industry and affecting business operations, which had caused several airlines to cease operations. Airlines are incurring losses as a result of the world economic situation, the aggressive and intense competition, technological disruption and political unrest across the globe. THAI was also affected by the continually strengthening baht."
Thai Airways, and its subsidiaries, reported a net loss of 4.680 billion baht for Q3, a total of over 11 billion baht for the year so far.
"Thai Airways has continued to implement cost cutting measures, such as postponement of unnecessary investments, work reprocessing to reduce expenditure and improve work quality, as well as reduction in employee benefits of management and staff."
SOURCE: The Nation
Keep in contact with The Thaiger by following our
Facebook page
.