Thai VietJet offers passengers change of flights during Covid outbreak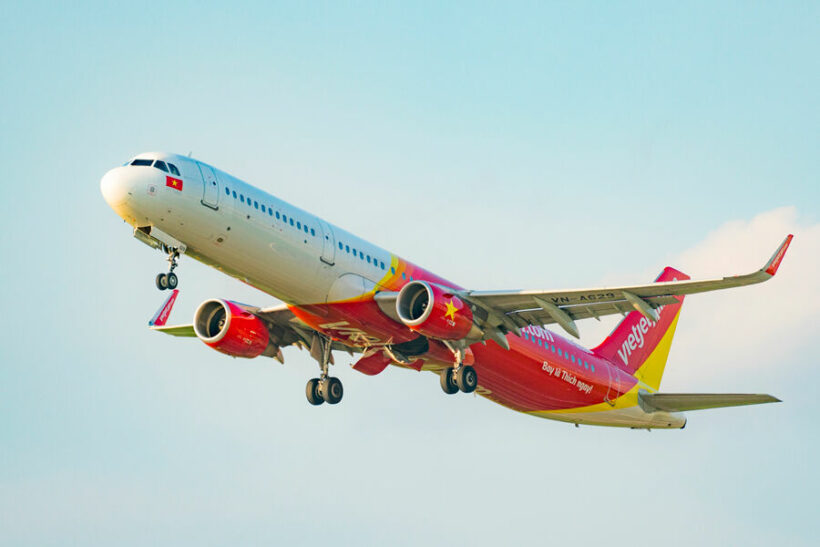 Thai VietJet, along with all the other Thai domestic airlines, is being impacted by a drop in traffic during the current list of restrictions during the latest Covid-19 outbreak in Thailand.
According to Thai Residents, "for passengers who booked tickets and made payments before January 1, 2021 with travel date between January 5 – 3, 2021, can change their travel date free of charge for one time (there will be a fare difference applicable). Passengers must then travel before March 31, 2021 "subject to seat availability". Re-routing is not available.
Passengers who wish to make changes to their flights must do so at least 3 hours before the original departure time. Here are the contacts for the Thai VietJet Customer Service Centre…
Call Center at +662-089-1909
Use the Line app @Thaivietjet
Email at vz.support@vietjetair.com
Like other domestic carriers, Thai VietJet are not providing catering services on their flights at this time due to a ban from the Civil Aviation Authority of Thailand.
Yesterday the CCSA foreshadowed there could be additional security screening for passengers travelling from red zone provinces.
Keep in contact with The Thaiger by following our Facebook page.
Never miss out on future posts by following The Thaiger.
Thai DJ Celebrity party is likely to be "super spreader" event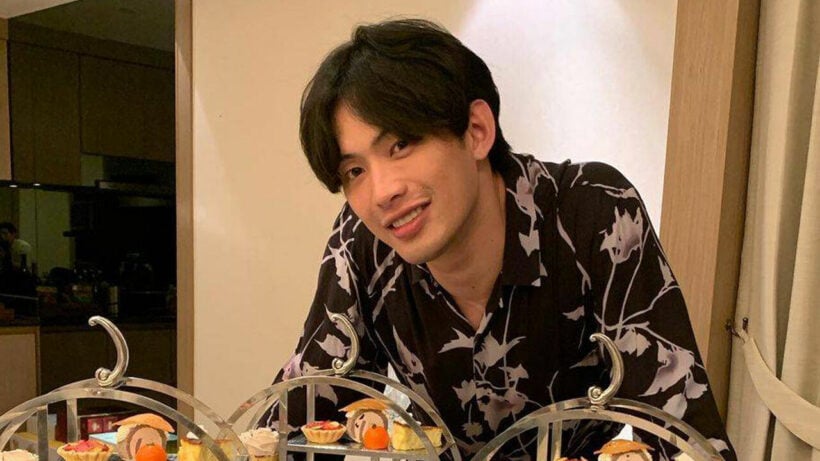 The birthday party of Techin Ploypetch, better known as "DJ Matoom", is now considered a super-spreader source of Covid-19, with 19 people already found infected after attending the event. According the CCSA spokesperson during the daily briefing today, "Transmissions in Bangkok should be highlighted. They show the possibility of a person becoming a super-spreader".
The birth of the super spreader birthday party started with a guest to the DJ's party who had visited a well-known entertainment venue in Chiang Mai between January 1 and 4. He sought a Covid-19 test on January 5 following news that infected people had visited the pub, but tested negative. He should have self quarantined for 14 days, but he still flew to Bangkok and then attended the DJ celebrity's birthday party on January 9.
DJ Matoom says he met the guest, one of his friend, on January 9, but that friend didn't know he was infected until January 19 in which he told Matoom.
According to Dr Tanarak Plipat, now acting inspector-general of the Public Health Ministry, an infected person can transmit disease to two others on average, while a "super spreader" will transmit to multiple people.
DJ Matoom and the party's guest were criticised of violating the disease control measures.
SOURCE: Thai PBS World
Keep in contact with The Thaiger by following our Facebook page.
Never miss out on future posts by following The Thaiger.
Thailand's tourism targets film production to gain revenue during Covid-19 crisis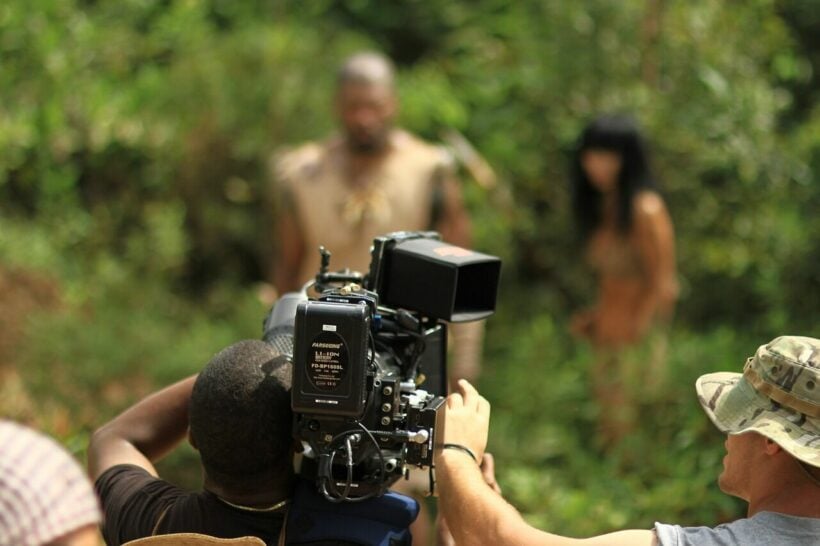 Thailand's tourism officials have a new idea to draw in visitors: film production. The Tourism and Sports Ministry is aiming to generate around 3 billion baht from foreign film crews and is targeting projects with an investment over 100 million baht, hoping to compensate for the loss of revenue due to the lack of international tourists during the coronavirus pandemic.
Foreign tourism revenue drastically dropped nearly 83% in 2020, going from nearly 40 million tourists in 2019 to only 6.7 million tourists in 2020.
The tourism department's director-general Anant Wongbenjarat says that Thailand welcomed 176 international film productions to the country last year, generating 1.73 billion baht for the local economy. But this is a sharp decrease compared to the previous year where the 740 foreign film crews generated 4.86 billion baht.
In August, the CCSA decided to grant special entry permission to film productions. 53 film production projects were based in Thailand during August and December, contributing 1.14 billion baht to the economy. Those entering Thailand must still undergo a 14 day quarantine.
"International productions can proceed and generate income for locals despite the tourism slowdown."
Anant also says there are 4 more film production projects underway, and it is forecasted to generate 186 million baht, bringing the total to 57 projects. In the first half of this year, there will be nine more productions expected to come in and help create at least 800 jobs for locals.
SOURCE: Bangkok Post
Keep in contact with The Thaiger by following our Facebook page.
Never miss out on future posts by following The Thaiger.
Moderna vaccine is proved 'protective' against Covid-19 variants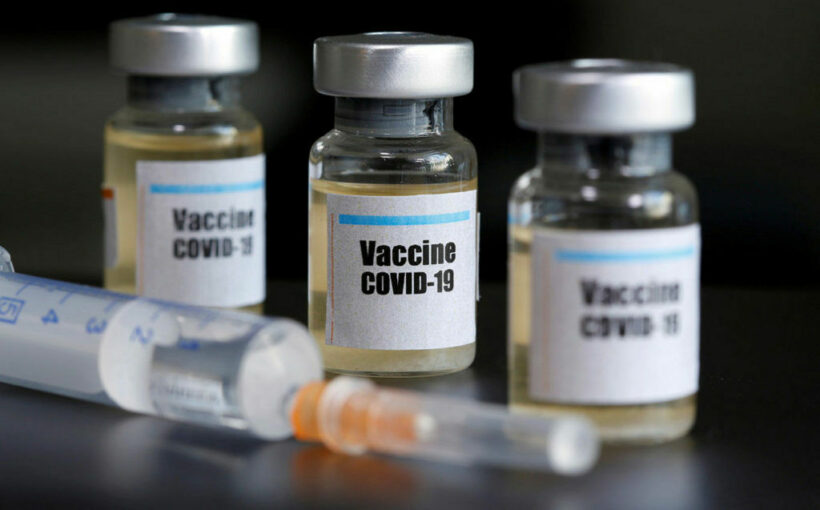 As fear over new variants of Covid-19 had prompted the travel restrictions to tighten worldwide, the United States biotech firm Moderna announced that its vaccine should protect against the variants identified in the United Kingdom and South Africa.
Latest studies on the efficacy of Moderna vaccines confirmed that the vaccines are effective and protective against new variants. The company will continue more tests adding a second booster of its vaccine, bringing to 3 shots in a total.
"We are encouraged by these new data, which reinforce our confidence that the Moderna Covid-19 vaccine should be protective against these newly detected variants."
Last month, a private hospital in Bangkok advertised pre-orders for the Moderna vaccine, which still needs approval from Thailand's FDA. Thailand's Department of Health Service Support demanded that the hospital remove the advertisements.
In the ads, the hospital was charging 4,000 baht for a booking of the vaccine. In the post the hospital said the vaccine would arrive in Thailand in October 2021. They also announced that the vaccine would cost 6,000-10,000 baht.
Health officials say private hospitals will be allowed to administer vaccines that are approved by the FDA. So far, the Thai government has only approved the AstraZeneca vaccine for emergency use. The first batch of 50,000 doses are expected to arrive next month. Frontline health care workers and vulnerable groups in high risk areas will be first to receive the vaccine.
SOURCE: Bangkok Post
Keep in contact with The Thaiger by following our Facebook page.
Never miss out on future posts by following The Thaiger.