Thai schools look to recruit 20,000 English and Chinese language teachers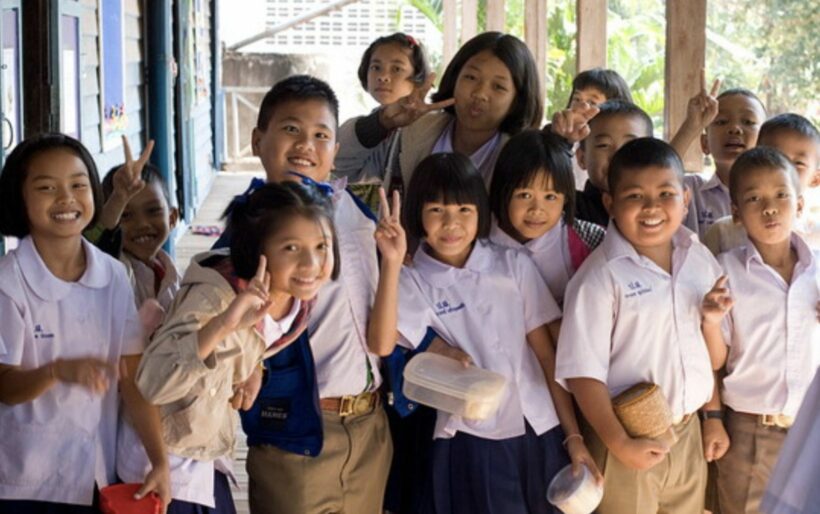 Thailand's Education Minister has announced plans to recruit up to 10,000 native English-speaking teachers. Education Minister Nataphol Teepsuwan says the ministry wants improve Thai students' English-language proficiency "as soon as the situation is safe to do so". He also noted that the Ministry also wanted to source up to 10,000 Chinese teachers as well.
He noted that there are already 7,000 foreign teachers (teaching English) working in Thai schools.
"But this is not enough… another 10,000 are required. The cabinet has earmarked funds for their recruitment."
The ministry has already approached embassies of several native English-speaking countries so they can help source teachers who can teach English to Thai students. The minister is also intending to groups smaller, and geographically close, schools together and combine resources in rural areas to provide better and more centralised services for students.
"A large number of native English-speaking teachers are necessary as we are working on upgrading the education system. One of the countries we are talking to is Canada which sends many teachers to Japan," he said at an International Schools conference this week according to Bangkok Post.
"Foreign teachers must have some professional training to qualify for the job. A language teaching certificate is preferred."
"Ideally, this should have started already, but due to the pandemic it's been delayed. As soon as the situation is safe and secure enough, we will invite foreign teachers here."
Over recent decades English has been a part of the curriculum in all Thai schools but often taught by Thai teachers whose knowledge of the language was also limited (and often parodied, mostly by themselves)…
The minister says the aim is to "improve students' proficiency in English, boost their confidence and equip them to seek further knowledge".
"Thai teachers will also be able to learn and benefit from native English speakers."
The minister has developed a plan to upgrade English-language lessons from pre-school up to secondary levels.
"The best time to learn a new language is from soon after birth to the age of seven. It is easier for young children to learn a second language. For vocational students, it's also important to boost their English proficiency as Thailand has set a target to be an investment hub for foreign investors."
Minister Nataphol has also signalled that the ministry is also planning to recruit 10,000 native Chinese-speaking teachers to teach Chinese at Thai schools as well.
"Chinese is also one of the most important languages to learn, indeed it's the most spoken language in the world." (Mandarin has the largest number of native speakers in the world)
With China emerging as a global power, it is becoming increasingly more important for our future workforce to know the language."
SOURCE: Bangkok Post
Keep in contact with Thaiger by following our Facebook page.
Never miss out on future posts by following Thaiger.
Thailand News Today | New record high for daily Covid infections | April 15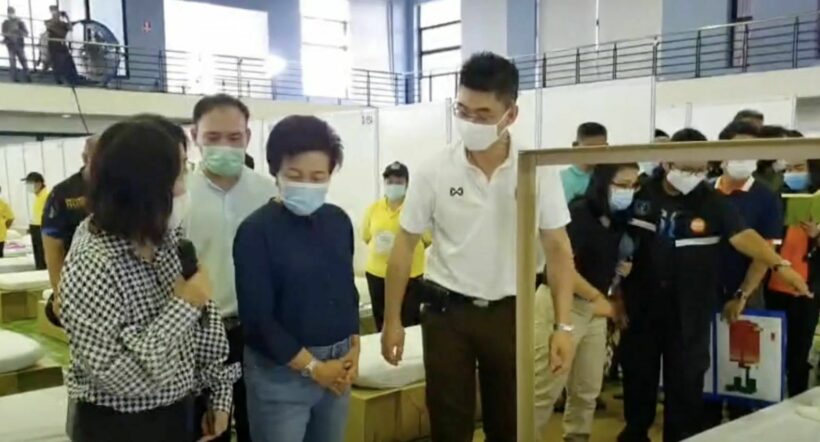 Thailand's Covid-19 infections are still on the rise, with the Kingdom reporting 1,543 new infections in the last 24 hours, The governor of Bangkok says anyone who has had contact with a Covid-19 patient must self-isolate for at least 10 days, Denmark has announced that it is abandoning the AstraZeneca vaccine and Vietnam has overtaken Thailand to become the highest-priced exporting rice in the world.
Keep in contact with Thaiger by following our Facebook page.
Never miss out on future posts by following Thaiger.
New NGO law could target anti-governemnt activists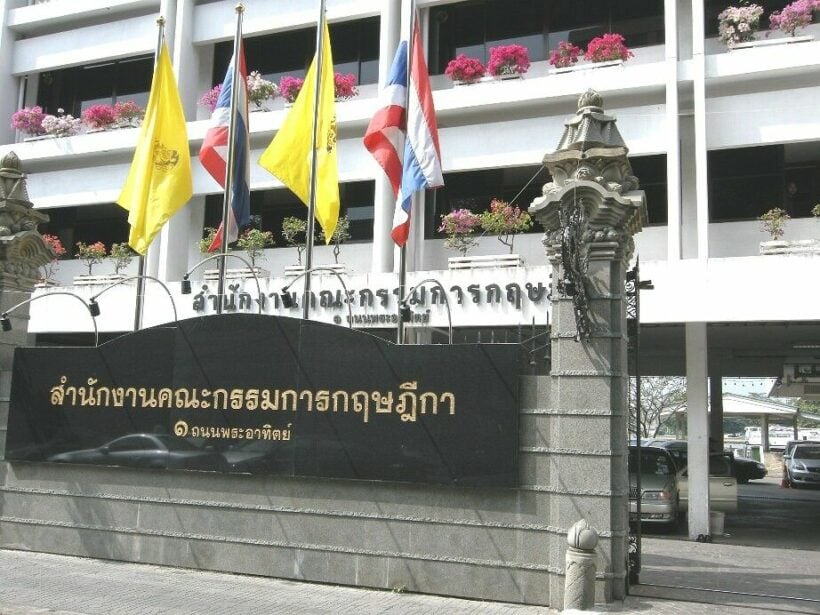 A controversial new NGO law was drafted with critics arguing it targets activists and the Thai government saying it ensures transparency. The Draft Act on the Operations of Not-for-Profit Organisations was written by the Office of the Council of State in February and debated in the second half of March, but could be passed into law soon. Human rights groups claim the law has provisions that would allow the Thai government to harass civil society groups and activism leaders by qualifying them as non-government organisations, or NGOs. The new law would require NGOs to re-register following new guidelines the government claims will cut down on dubious organisations claiming money but not working for the public interest.
The problem arises because the protests that have plagued the Thai government for that last year often receives backing from foreign groups. A statement from 3 UN Special Rapporteurs worried that the broad language of the law could restrict non-profits working for human rights, with a vague definition of what qualifies as an NGO potentially including any group and enforcing strict NGO regulations on them. Section 1 of the draft states a sweeping goal for the bill.
"[…]to regulate the operation of not-for-profit organizations in the Kingdom to ensure propriety, morality, openness, transparency, and the genuine serving of public and national interest without any hidden and fraudulent agenda."
This broadness could be used to classify anti-government groups as NGOs and then punish them with little legal recourse. Another section allows authorities to circumvent warrants and advance notice to enter organisations' offices and copy their emails or other sensitive documents. Equally worrisome are the harsh penalties of up to 100,000 baht in fines and 5 years in jail for those who break the law.
The Union for Civil Liberty stressed that the heavy-handed punishments could dissuade organisations that benefit society by stifling non-profit organisations and prosecuting those that do not sufficiently meet the government's demands. The Centre for the Protection of Children's Rights Foundation noted that the NGO law had become much more extreme than the original drafted version. The Bangkok Post suspected the bill is intended to intimidate protest groups calling for democratic reform and rallying against the lese majeste laws.
"The bill will clip the wings of civic agencies that challenge unjust laws and law enforcement. The government must be open to scrutiny. If it practises good governance, there is no reason for concern and the new law should not be used in a dubious way."
The law has not been enacted yet but is expected to go to parliament later this month after a cabinet review.
SOURCE: Global Voices
Keep in contact with Thaiger by following our Facebook page.
Never miss out on future posts by following Thaiger.
Covid UPDATE: New cases rise to 1,543, DDC recommends work from home in red zone areas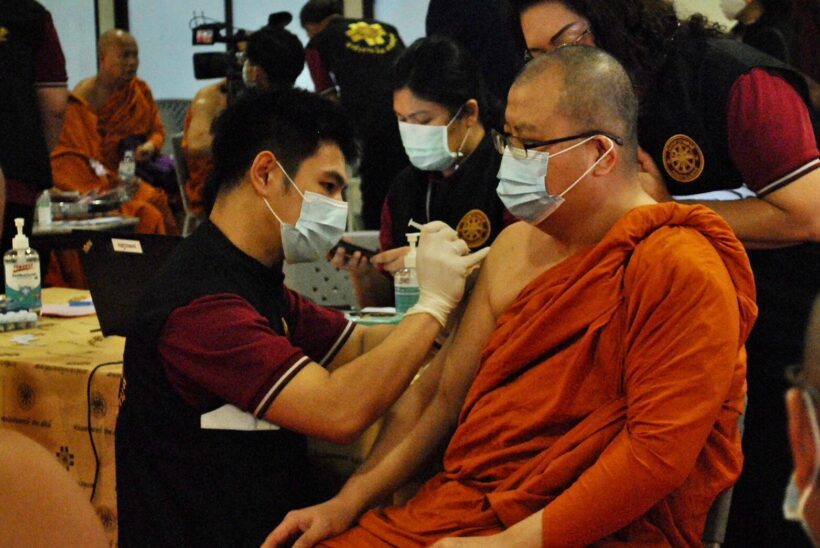 Thailand's Covid-19 infections are still on the rise, with the Kingdom reporting 1,543 new infections in the last 24 hours. Only 3 of those are imported with 1,540 being cases of community transmission. Thailand has now recorded 37,453 infections. 8,973 patients are receiving hospital treatment, 41 of whom have pneumonia.
11 people are currently in a serious condition on ventilators.
1,540 were community cases, most from the hot zone of Bangkok with 409 new infections. Chiang Mai had 278 new cases, Prachuap Khiri Khan 98 and Chon Buri (including Pattaya) 98.
UPDATE: Dr Chawetsan Namwat, the acting director for emergency health at the Department of Disease Control, says that people will need to consider working from home for 2 weeks if they live in a red zone area.
He said that it may be necessary to increase restrictions further to mitigate the upward trajectory of Covid-19 that is expected to rise after Songkran. Those red zone areas include Bangkok, Chiang Mai, Chon Buri, Samut Prakan, Narathiwat, Prachuap Khiri Khan, Samut Sakhon, Pathum Thani and Sa Kaeo.
"To reduce risks, people should work from home after the Songkran festival."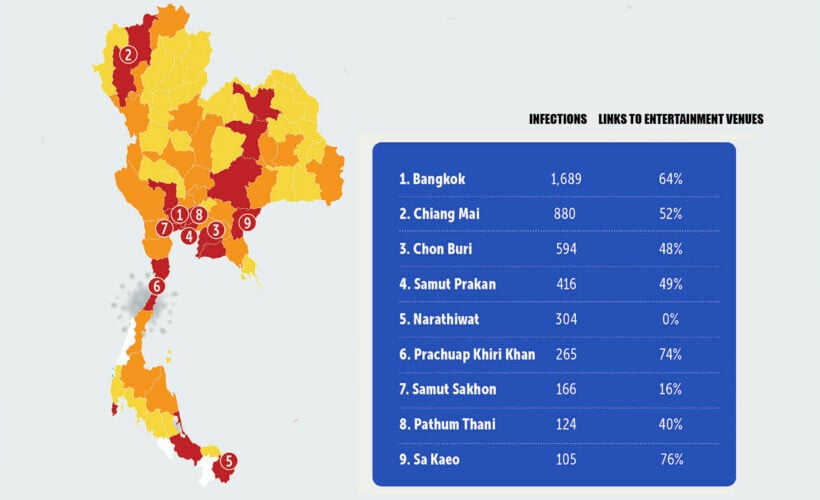 Here's the trajectory of the outbreak since April 1…
April 1 – 26 infections
April 2 – 58 infections
April 3 – 84 infections
April 4 – 96 infections
April 5 – 194 infections
April 6 – 250 infections
April 7 – 334 infections
April 8 – 405 infections
April 9 – 559 infections
April 10 – 789 infections
April 11 – 967 infections
April 12 – 985 infections
April 13 – 965 infections
April 14 – 1,335 infections
April 15 – 1,543 infections

Keep in contact with Thaiger by following our Facebook page.
Never miss out on future posts by following Thaiger.