Thai public hospital system under stress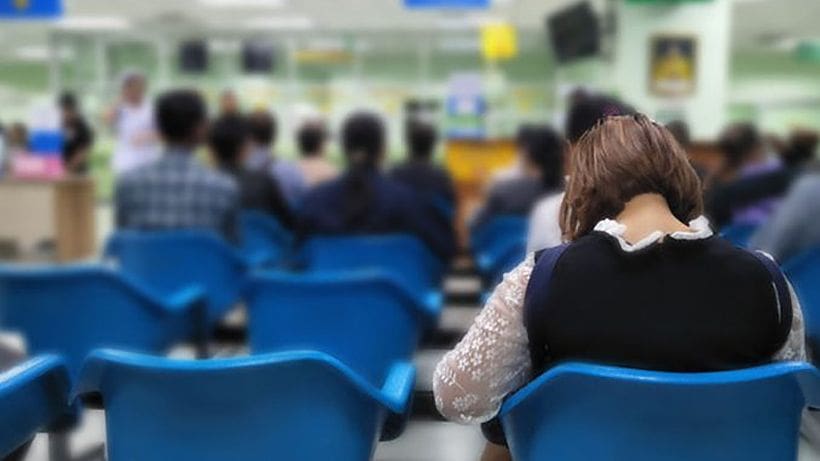 Public Health Ministry permanent secretary Dr Sukhum Kanchanapimai yesterday admitted that the country's hospitals were overwhelmed, following an outspoken doctor's comments that the system was "close to collapse".
Sukhum told a press conference in Nonthaburi province yesterday that crowded conditions were a reality and the bed occupation rate in many big hospitals was beyond full capacity.
To tackle this long-standing issue of crowding in hospitals, the ministry says it's developing ideas to lessen the problems, including creating healthcare zones for better management and service arrangements.
Different roles are being assigned to hospitals of different levels: centre and general hospitals would treat patients with complicated ailments, while community hospitals would help in taking care of patients. Many middle and small-sized community hospitals have been merged and upgraded for better administration, Sukhum said.
"In primary healthcare, there are the "Mor Krob Krua" (family doctor) clinics, tambon-level health promotion hospitals, "Or Sor Mor" public health volunteers and the district health boards."
The new direction of the healthcare system would lay emphasis on promoting accurate health information to the public to help them take care of their own and their families' health, he said. It would also focus on development of the primary healthcare system so that it becomes easy to access and can seamlessly pass on serious cases to hospitals with higher capacity before sending them back for further recovery to community hospitals once their condition was not deemed critical.
There would also be a long-term healthcare system for dependent elderly people and the disabled, he added.
Earlier, Dr Thiravat Hemachudha of the Emerging Infectious Disease Health Science Centre at Chulalongkorn Hospital in Bangkok, posted photos on Facebook of a crowded ward at an unidentified hospital in the Northeast. He said one ward was handling 70 to 80 patients when it was only designed for 28. There are two healthcare teams per ward – a staff doctor, two R1 and R3 resident doctor-students, an intern, an ex-tern medical student and one or two senior medical students – and they divide the 70 to 80 cases between them, he said.
"On one afternoon under his watch, 42 new patients were admitted to a single ward, he said. "We are reaching near-sinking point. Despite our best efforts to keep rowing, the ship will soon sink," he wrote. "Instead of criticising the treatment, people should accept the truth of this current 'near-collapse' condition."
Overcrowding at some hospitals in the Northeast has resulted in complaints about overworked staff verbally chastising people seeking treatment.
One elderly woman seeking free treatment under the universal healthcare scheme was twice told at Khon Kaen Hospital that she should be seeking help elsewhere, her son said this week.
He took his distressed mother to the hospital yesterday morning, only to be berated by a staff member in the X-ray department whom he described as "overwhelmed and sleep-deprived". The unnamed staff member claimed the hospital was so overwhelmed with people seeking free treatment that the staff was going without sleep.
He was told he should have taken his mother to a hospital closer to their home that was "as quiet as a graveyard".
The woman was found to be suffering from an inflamed abdominal muscle, was treated and released after a few hours.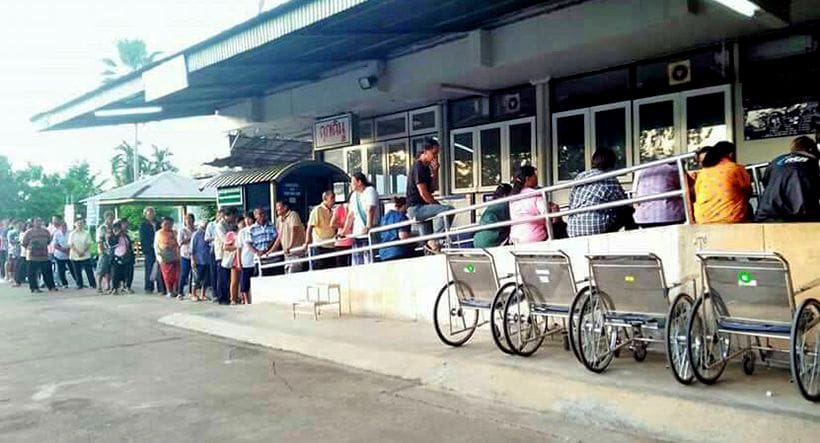 STORY: The Nation
Keep in contact with The Thaiger by following our
Facebook page
.
Singha grabs a 90% stake in Thailand's Santa Fe restaurant chain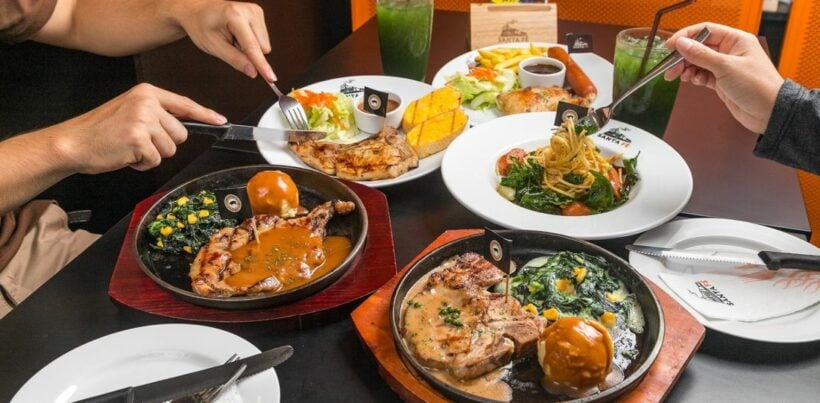 (…or is that a 90% 'steak'?)
PHOTOS: Wongnai
DealStreetAsia, an investor news site reporting on Asian business, confirms that Singha Corporation has purchased a majority stake in the Thai restaurant chain, Santa Fe. It's understood that Singha purchased the shares held by Lakeshore Capital for approximately US$50 million or 1.53 billion baht, giving it a 90% stake in the chain seen in most Thai shopping centres.
The Nation reports that Singha will now oversee over 110 restaurants across Thailand in one of the country's biggest food industry deals of the year. The company first turned its attention to the food industry two years ago, launching Food Factors Company under the Boon Rawd Brewery group.
WongnaiFood Factors aims to make 5 billion baht over 3 years under the stewardship of Piti Bhirombhakdi. The company has an ambitious long-term target of 10 billion baht a year, along with plans to be listed on the stock exchange.
The Santa Fe chain was established in 2003 by Surachai Charn-Anudet's KT Restaurant Company, with the aim of becoming a major competitor to Sizzler, the American chain brought to Thailand by Minor Food.
SOURCE: The Nation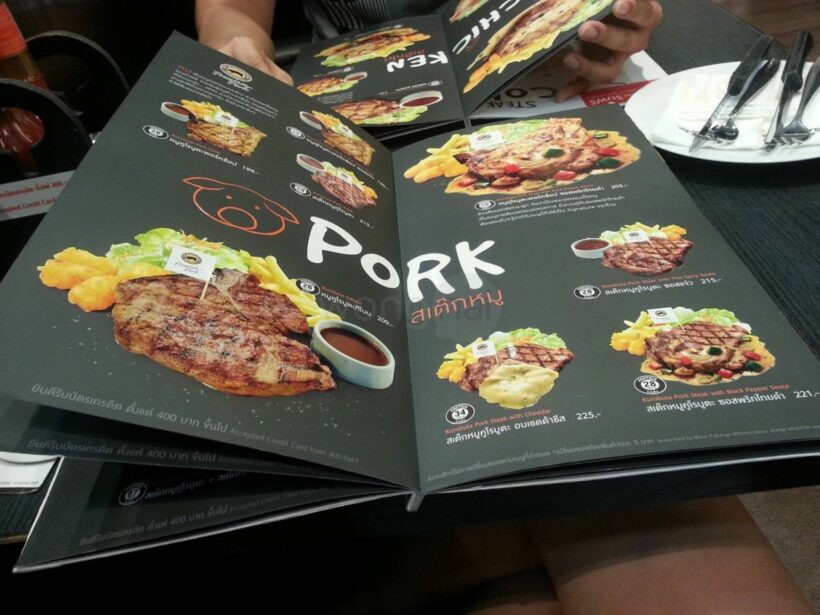 Keep in contact with The Thaiger by following our
Facebook page
.
TAT says 'all go' for tourism discount campaign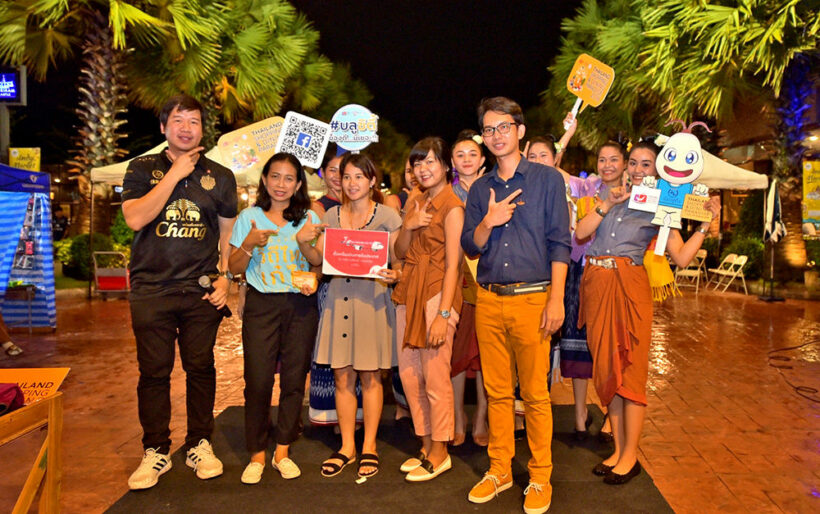 PHOTO: Thailand Shopping and Dining Paradise
The Tourism Authority of Thailand's governor says that the TAT will introduce two domestic tourism promotional measures – a 100 baht nationwide tourism campaign, and "shocking-price weekday" discounts.
The 100 baht campaign will offer some 40,000 products and services at only 100 baht each. Registration is required and will be open on November 11-12 and December 11-12, 2019, for up to 10,000 people each day on the the TAT website, starting at midnight each day.
The weekday discount campaign, valid Mondays to Thursdays will run from November 1 until December 3, offering up to 70% discounts on selected tourism products. The TAT will open an online store offering the same discounts. Eligible purchases made with the government's wallet app will also receive a 15% VAT rebate.
The TAT says they are now ensuring the readiness of the system to accommodate registrations, after issues found during the previous 'Chim Shop Chai' campaign for Thais in a recent successful economic stimulus package from the government. In that campaign the government handed out 1000 baht gift to Thais with the stipulation it had to be spent in another province. 12 million Thais registered for the program.
The governor says he is confident these measures will provide an ongoing economic boost following the success of the Chim Shop Chai campaign, spiking revenue 10-20% during the campaign.
SOURCE: National News Bureau of Thailand
Keep in contact with The Thaiger by following our
Facebook page
.
Thailand road toll: 554 dead this month, 11,462 this year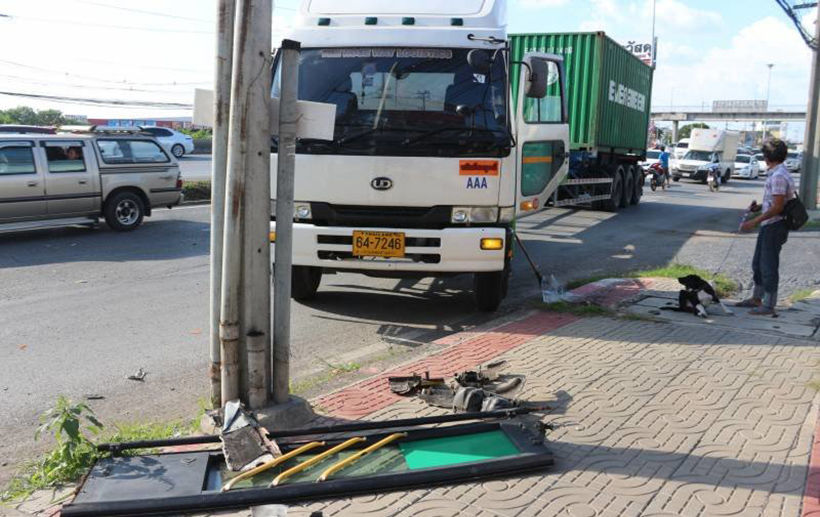 PHOTO: U-Turn crash in Bangkok – Daily News
Daily news reports fatalities at the scene of accidents yesterday claimed the lives of 21 people. Yesterday was a busy day on Thailand's roads at the end of a long weekend.
They say the numbers reported are only those that die at the scene. In reality, when hospital deaths and all regions report their stats, the figures end up much higher.
So far this October 554 have died at the scene of accidents resulting in a yearly total nationwide of 11,462. Thailand is recognised by the World Health Organisation as the fifth highest road toll in the world, per capita.
Figures are reported daily by Daily News who highlight the need to be vigilant at U-turns in their story about this air-conditioned bus (above)on Route 29 that collided with the back of a container truck.
Seven passengers on the bus were injured in the accident on Pahonyothin Road near the Kesri 5 housing estate in Klong 1, Klong Luang district north of Bangkok. The truck driver was trying to execute a U-turn at the time.
SOURCE: Daily News | ThaiVisa
Keep in contact with The Thaiger by following our
Facebook page
.