Thailand
Thai public hospital system under stress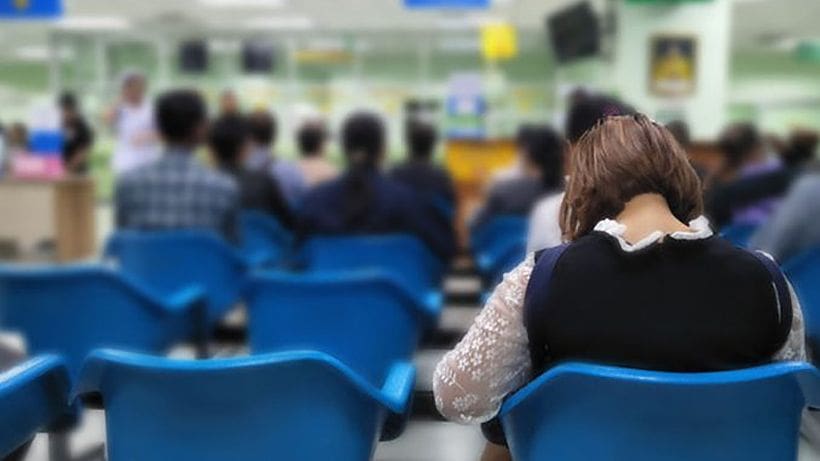 Public Health Ministry permanent secretary Dr Sukhum Kanchanapimai yesterday admitted that the country's hospitals were overwhelmed, following an outspoken doctor's comments that the system was "close to collapse".
Sukhum told a press conference in Nonthaburi province yesterday that crowded conditions were a reality and the bed occupation rate in many big hospitals was beyond full capacity.
To tackle this long-standing issue of crowding in hospitals, the ministry says it's developing ideas to lessen the problems, including creating healthcare zones for better management and service arrangements.
Different roles are being assigned to hospitals of different levels: centre and general hospitals would treat patients with complicated ailments, while community hospitals would help in taking care of patients. Many middle and small-sized community hospitals have been merged and upgraded for better administration, Sukhum said.
"In primary healthcare, there are the "Mor Krob Krua" (family doctor) clinics, tambon-level health promotion hospitals, "Or Sor Mor" public health volunteers and the district health boards."
The new direction of the healthcare system would lay emphasis on promoting accurate health information to the public to help them take care of their own and their families' health, he said. It would also focus on development of the primary healthcare system so that it becomes easy to access and can seamlessly pass on serious cases to hospitals with higher capacity before sending them back for further recovery to community hospitals once their condition was not deemed critical.
There would also be a long-term healthcare system for dependent elderly people and the disabled, he added.
Earlier, Dr Thiravat Hemachudha of the Emerging Infectious Disease Health Science Centre at Chulalongkorn Hospital in Bangkok, posted photos on Facebook of a crowded ward at an unidentified hospital in the Northeast. He said one ward was handling 70 to 80 patients when it was only designed for 28. There are two healthcare teams per ward – a staff doctor, two R1 and R3 resident doctor-students, an intern, an ex-tern medical student and one or two senior medical students – and they divide the 70 to 80 cases between them, he said.
"On one afternoon under his watch, 42 new patients were admitted to a single ward, he said. "We are reaching near-sinking point. Despite our best efforts to keep rowing, the ship will soon sink," he wrote. "Instead of criticising the treatment, people should accept the truth of this current 'near-collapse' condition."
Overcrowding at some hospitals in the Northeast has resulted in complaints about overworked staff verbally chastising people seeking treatment.
One elderly woman seeking free treatment under the universal healthcare scheme was twice told at Khon Kaen Hospital that she should be seeking help elsewhere, her son said this week.
He took his distressed mother to the hospital yesterday morning, only to be berated by a staff member in the X-ray department whom he described as "overwhelmed and sleep-deprived". The unnamed staff member claimed the hospital was so overwhelmed with people seeking free treatment that the staff was going without sleep.
He was told he should have taken his mother to a hospital closer to their home that was "as quiet as a graveyard".
The woman was found to be suffering from an inflamed abdominal muscle, was treated and released after a few hours.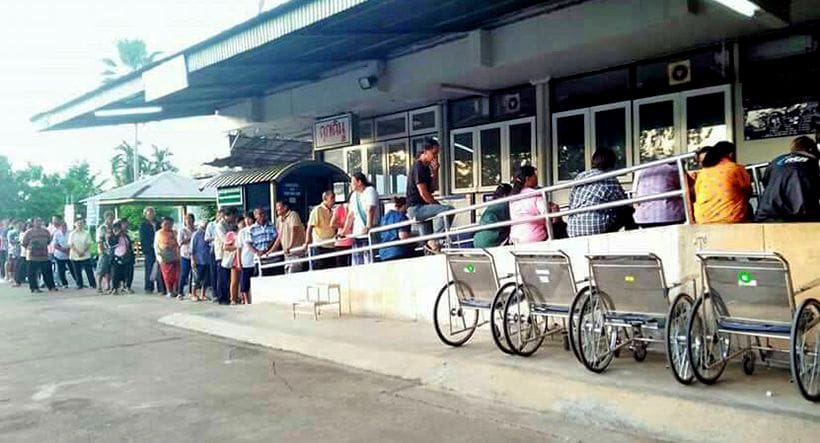 STORY: The Nation