Thai public hospital system under stress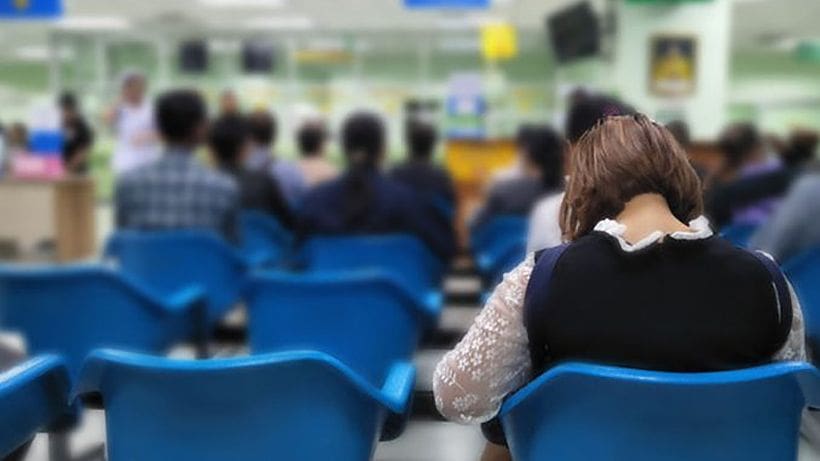 Public Health Ministry permanent secretary Dr Sukhum Kanchanapimai yesterday admitted that the country's hospitals were overwhelmed, following an outspoken doctor's comments that the system was "close to collapse".
Sukhum told a press conference in Nonthaburi province yesterday that crowded conditions were a reality and the bed occupation rate in many big hospitals was beyond full capacity.
To tackle this long-standing issue of crowding in hospitals, the ministry says it's developing ideas to lessen the problems, including creating healthcare zones for better management and service arrangements.
Different roles are being assigned to hospitals of different levels: centre and general hospitals would treat patients with complicated ailments, while community hospitals would help in taking care of patients. Many middle and small-sized community hospitals have been merged and upgraded for better administration, Sukhum said.
"In primary healthcare, there are the "Mor Krob Krua" (family doctor) clinics, tambon-level health promotion hospitals, "Or Sor Mor" public health volunteers and the district health boards."
The new direction of the healthcare system would lay emphasis on promoting accurate health information to the public to help them take care of their own and their families' health, he said. It would also focus on development of the primary healthcare system so that it becomes easy to access and can seamlessly pass on serious cases to hospitals with higher capacity before sending them back for further recovery to community hospitals once their condition was not deemed critical.
There would also be a long-term healthcare system for dependent elderly people and the disabled, he added.
Earlier, Dr Thiravat Hemachudha of the Emerging Infectious Disease Health Science Centre at Chulalongkorn Hospital in Bangkok, posted photos on Facebook of a crowded ward at an unidentified hospital in the Northeast. He said one ward was handling 70 to 80 patients when it was only designed for 28. There are two healthcare teams per ward – a staff doctor, two R1 and R3 resident doctor-students, an intern, an ex-tern medical student and one or two senior medical students – and they divide the 70 to 80 cases between them, he said.
"On one afternoon under his watch, 42 new patients were admitted to a single ward, he said. "We are reaching near-sinking point. Despite our best efforts to keep rowing, the ship will soon sink," he wrote. "Instead of criticising the treatment, people should accept the truth of this current 'near-collapse' condition."
Overcrowding at some hospitals in the Northeast has resulted in complaints about overworked staff verbally chastising people seeking treatment.
One elderly woman seeking free treatment under the universal healthcare scheme was twice told at Khon Kaen Hospital that she should be seeking help elsewhere, her son said this week.
He took his distressed mother to the hospital yesterday morning, only to be berated by a staff member in the X-ray department whom he described as "overwhelmed and sleep-deprived". The unnamed staff member claimed the hospital was so overwhelmed with people seeking free treatment that the staff was going without sleep.
He was told he should have taken his mother to a hospital closer to their home that was "as quiet as a graveyard".
The woman was found to be suffering from an inflamed abdominal muscle, was treated and released after a few hours.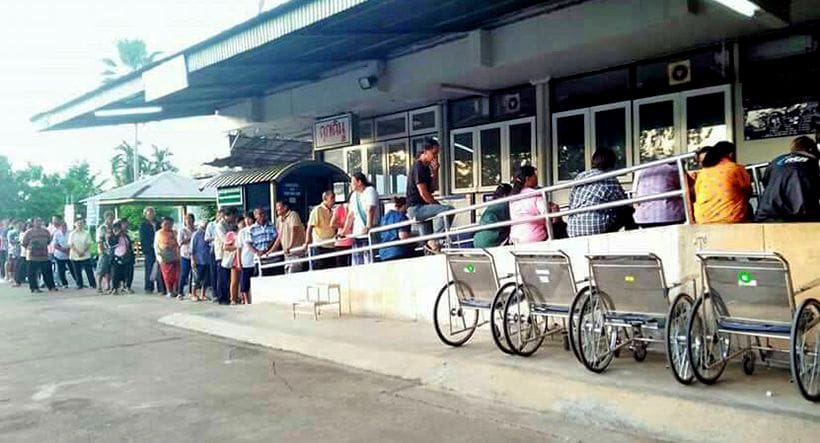 STORY: The Nation


Read more headlines, reports & breaking news in Thailand. Or catch up on your Thailand news.
Thailand is 'least miserable' country in the world again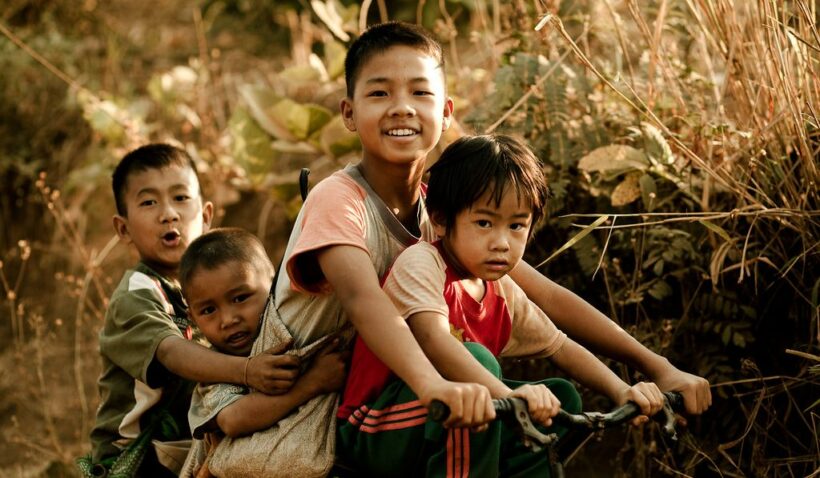 Thai PM Prayut Chan-o-cha says he's delighted over Thailand's rating as the "least miserable" economy in the latest Bloomberg Misery Index. The annual Misery Index is calculated as the sum of a country's inflation and unemployment rates.  The index compares the average of economists' forecasts for each country.
The US moved six places to 13th least miserable and the UK improved four spots to 16th least.
Thailand scored 2.1 in the 2019 Index, which was the same score it received last year, making it the "least miserable" country out of 62 economies as rated by Bloomberg. Switzerland improved to second least miserable. Venezuela was rated the "most miserable economy" with inflation projected at about six million percent this year.
But Bloomberg says that Thailand is often rated least miserable due, in large part, to its rather unorthodox way of counting employment as well as their low fertility rate and aging population.
The Bank of Thailand lists Thailand's unemployment rate at 0.9 percent and inflation at 1.1 for last year.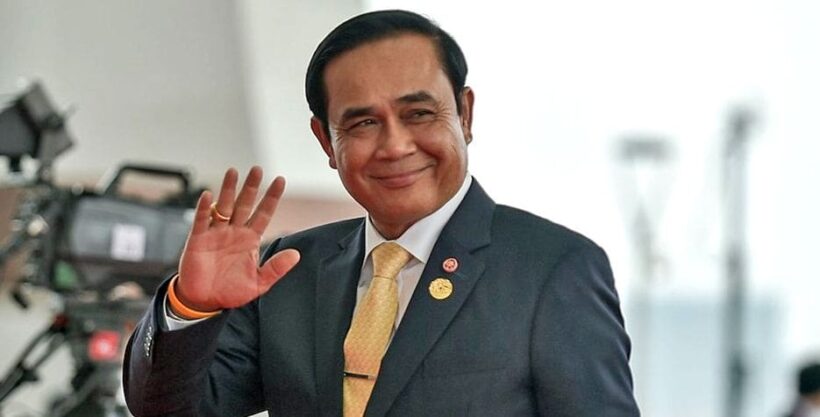 Phuket seastead being removing by Thai Navy today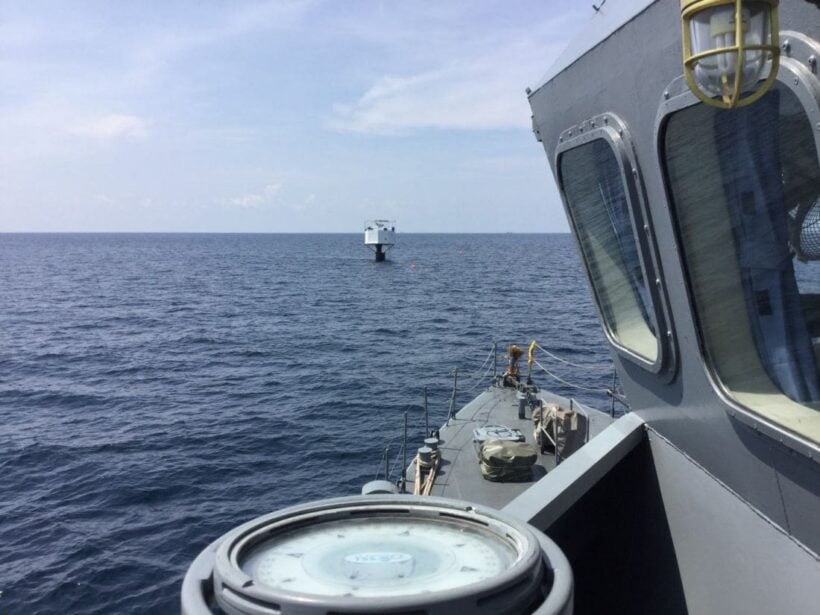 Navy officers are in the process of dismantling and removing the Phuket seastead today.
About 300 navy officers are currently in the process removing the structure off the south east coast of the island. The operation is expected to be done by today, according to a spokesperson. The seastead will be kept at the Phuket Deap Sea Port as evidence in the case against the builders, Ocean Builders, and Thai/American couple who had been 'living' there for a short time.
The Phuket Vice Governor Supot Rodrueng Na Nongkhai says documents will be summited to the Office of Attorney General within one week.
But the company behind the project, Ocean Builders, has announced it will sue Thailand in an international court if the government removes the seastead. This legal test in a court will force the Thai Government to test its hard-line position on the seastead in an international court of law.
Speaking at a press conference at the King Prajadhipok's Institute on friday, Deputy PM Wissanu Krea-ngam said Thai officials could remove the floating structure from the seas off the Thai mainland, because its presence clearly violated Article 119 of Thailand's Criminal Code as threatening the Kingdom's security and sovereignty.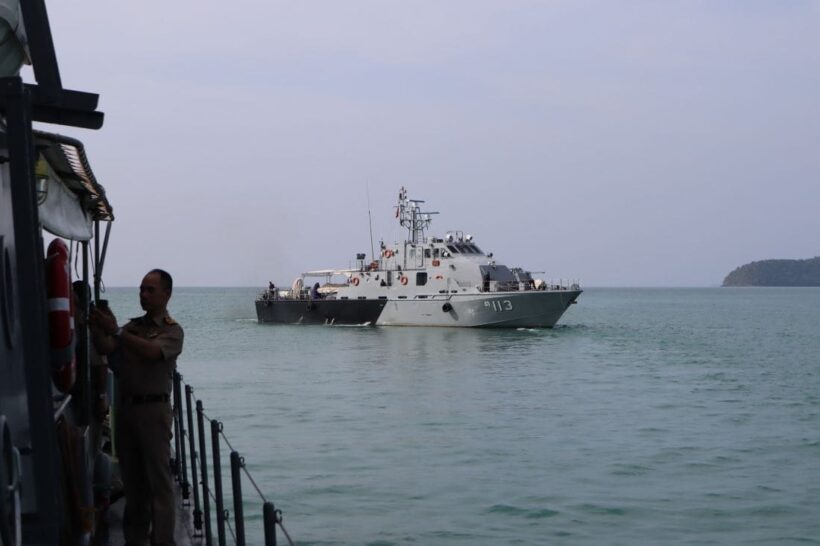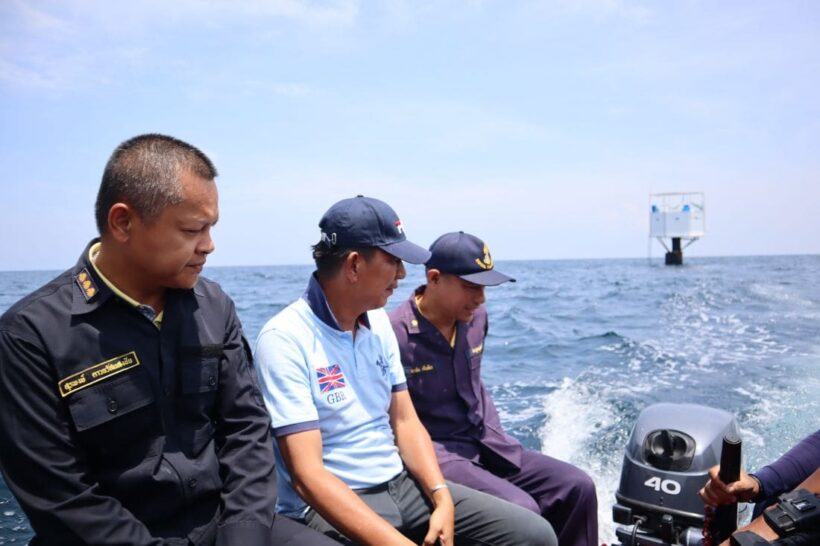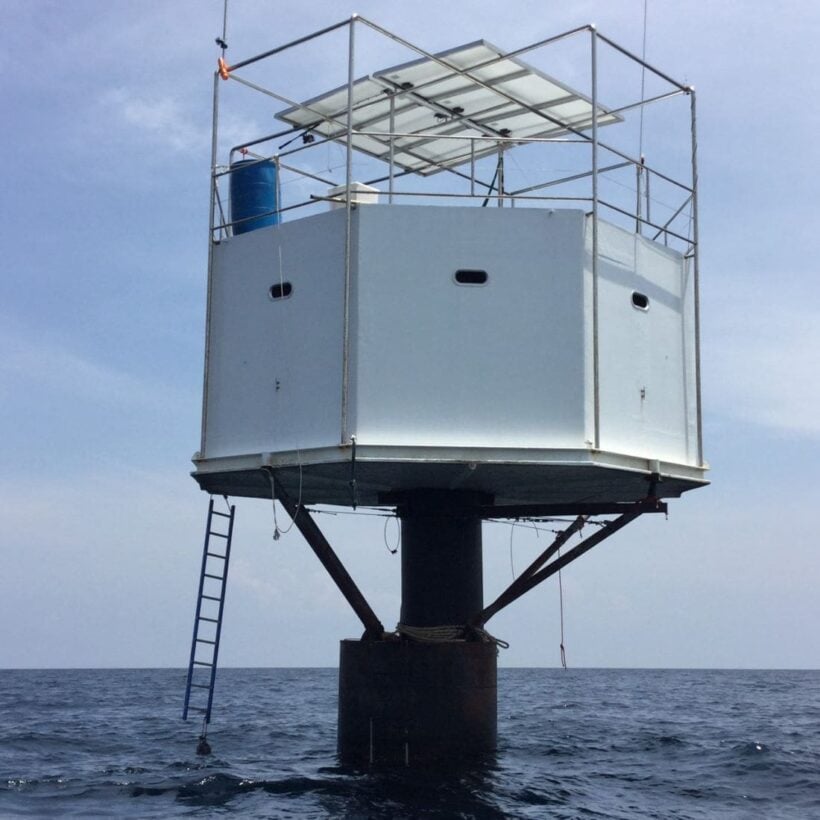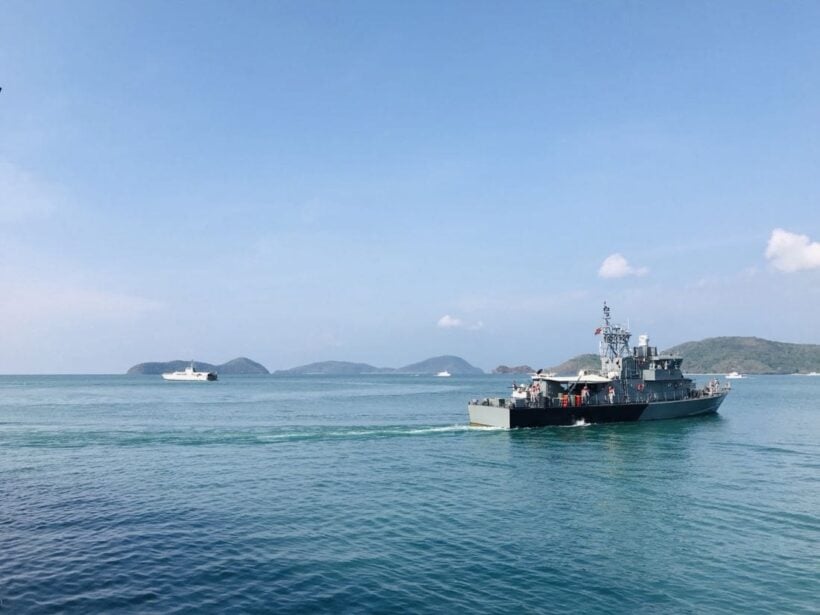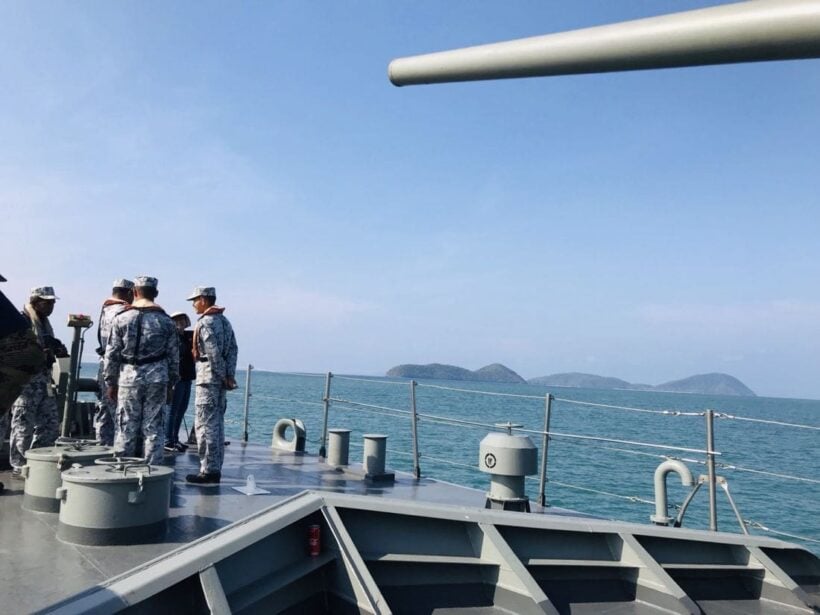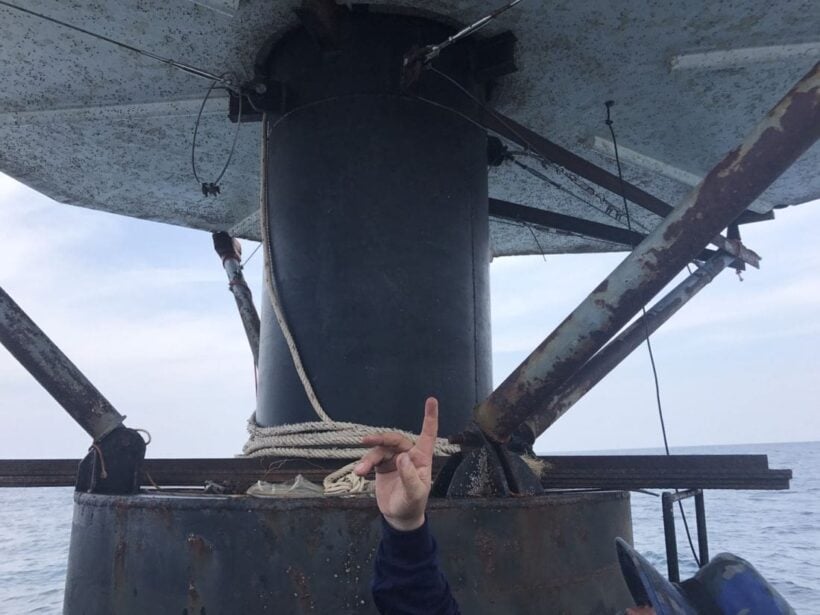 Thailand to ban three kinds of plastic by end of this year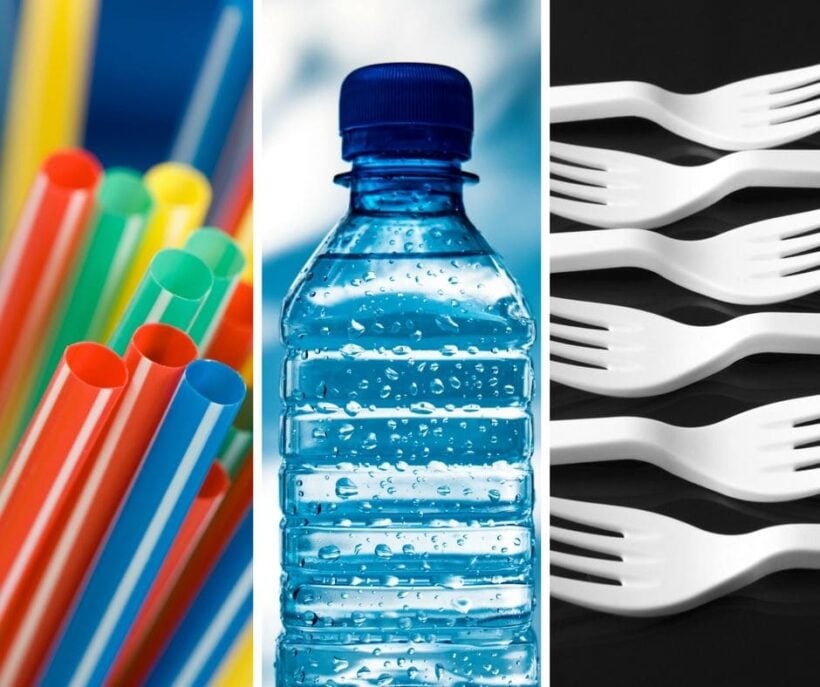 By the end of 2019 Thailand will be free from three types of plastic – microbeads, cap seals and oxo-degradable plastics.
Then by 2022 four other types of single-use plastics will also be banned – lightweight plastic bags less than 36 microns thick; styrofoam food containers for takeaways; plastic cups and plastic straws – according to a road map approved by the Cabinet.
The Plastic Waste Management Road Map 2018-2030 also includes an ambitious plan for Thailand to use 100 per cent recycled plastic by 2027 in various forms, including turning waste into energy.
The Cabinet has acknowledged the road map and assigned the Natural Resource and Environment Ministry to formulate a draft action plan for plastic waste management, so it is in line with the 20-year national strategy.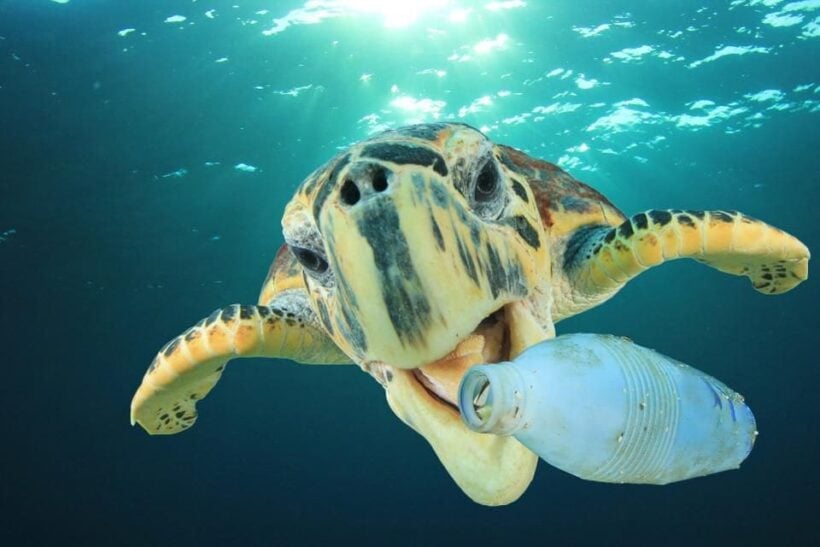 The Cabinet also called for clear details on related agencies' role in the integration of the work for managing plastic waste, which will also get huge participation from the private and business sectors. The related state agencies should create various mechanisms to propel this forward such as creating a good understanding among agencies, continuously implementing a public relations campaign via social media to achieve the set goals, the Cabinet instructed.
The work procedure must consider lifecycle plastic-waste management so steps are taken from the very start: with plastic products designed applying the "Eco Design" approach, manufacturing and post-consumption disposal which will include garbage separation, transport and storing, recycling and proper disposal.
According to the Department of Environmental Quality Promotion, Thais generate as much as 1.14 kilogram of garbage per head per day, contributing to the 27.04 million tonnes of waste per year.
One person uses approximately eight plastic bags a day – or 500 million plastic bags per day for the whole nation.
Most of the plastic waste ends up in the oceans, accounting for 16% of garbage in the seas.
SOURCE: The Nation