Thai economic growth forecast projections up to 6% – World Bank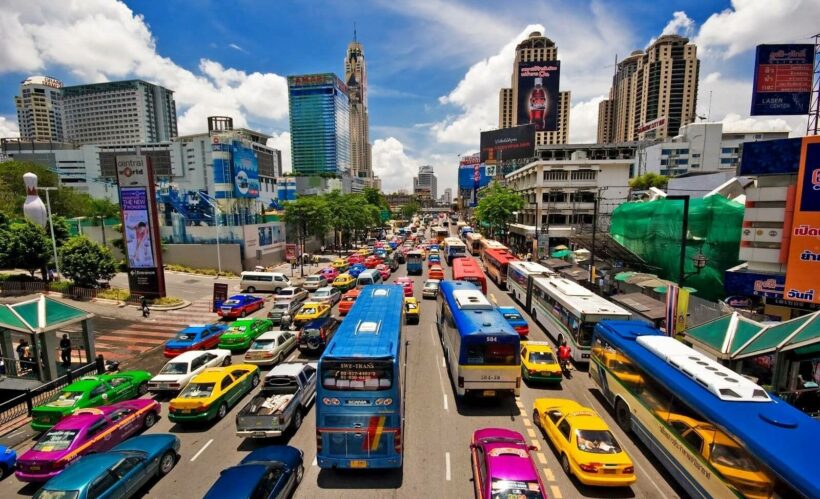 The World Bank is looking to boost projections for growth in the Thai economy.
In the last financial quarter, expansion of the Thai economy hit a five-year high.
Ulrich Zachau, the World Bank's director for Thailand and regional partnerships, says that a stable outlook and signs that Thai business is investing again domestically are among the positive factors for the second-largest economy in Southeast Asia.
The World Bank is currently estimating a 4.1% climb in GDP for the ret of this year.
Quoted in the Bangkok Post, Sachau said. "We may update our projections again – we may raise them – depending on further developments and further outcomes."
"Does Thailand have the potential to grow significantly above 4 %? We believe yes. It will depend on structural reforms."
The local spokesperson for the World Bank is pointing to education standards, public-sector management efficiencies and tackling the challenge of an ageing population as issues that need addressing to help raise the pace of expansion to 5% or even 6%.
In a recent Bloomberg survey, it showed that GDP rose 4.8% in January through March from a year earlier, exceeding all estimates. In the report Bloomberg claimed that the growth was powered in part by tourism, exports and rebounding farm output.
Some economists expect the Bank of Thailand to start increasing interest rates later this year following the acceleration in both growth and inflation.
SOURCE: Bangkok Post, World Bank, Bloomberg.
Keep in contact with The Thaiger by following our
Facebook page
.
Never miss out on future posts by
following The Thaiger
.
Schoolgirl bursts into tears meeting Panasaya, fearing for activist's safety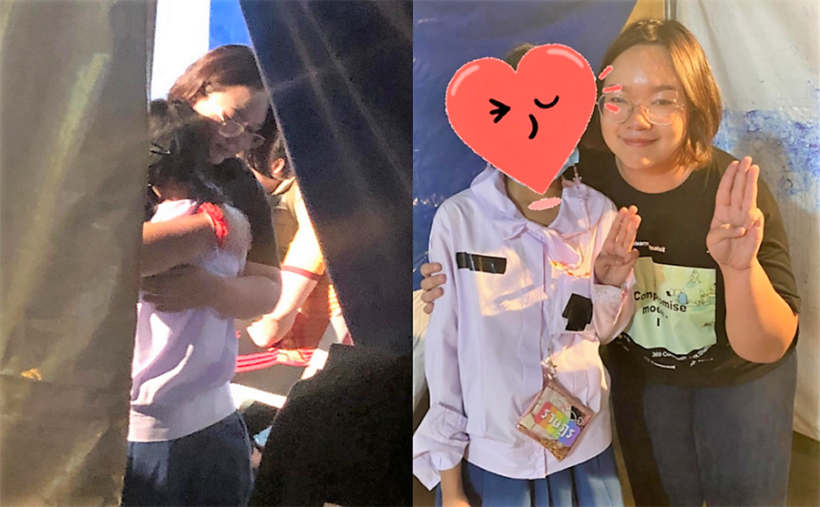 Protest leader Panusaya Sitthijirawattanakul, aka, "Rung", has been pictured consoling a young schoolgirl who broke down in tears, concerned about the activist's safety. Rattapol Kaiipah Promsuwan, who witnessed the exchange, has shared a photo of the moment on social media. She says the girl, who is in Grade 6 (making her around 11 years old), had gone to the organisers' area during Wednesday's rally at the Lat Phrao intersection in Bangkok. There, she asked to meet Panusaya, a hero of hers.
The girl's sister says her sibling has an interest in politics and is concerned about reports that Panusaya faces lèse majesté charges. Thailand's lèse majesté law prohibits insulting, defaming or threatening the nation's revered Monarchy, and carries a punishment of up to 15 years' imprisonment. During her meeting with Panusaya, the girl cried for half an hour, with the student activist trying to console her, and a Facebook photo showing her hugging the child.
Panusaya has received a new summons from the Technology Crime Suppression Division, as a result of a police complaint lodged by royalist supporter, Nitipong Honark, a music composer. She is now being summonsed on December 9, to hear additional charges of lèse majesté and violating the Computer Crimes Act .
Meanwhile, the BBC has named her in its list of the world's 100 most influential and inspirational women of 2020.
SOURCE: Nation Thailand
Keep in contact with The Thaiger by following our
Facebook page
.
Never miss out on future posts by
following The Thaiger
.
Top medic says Thailand can become Southeast Asia's foremost medical hub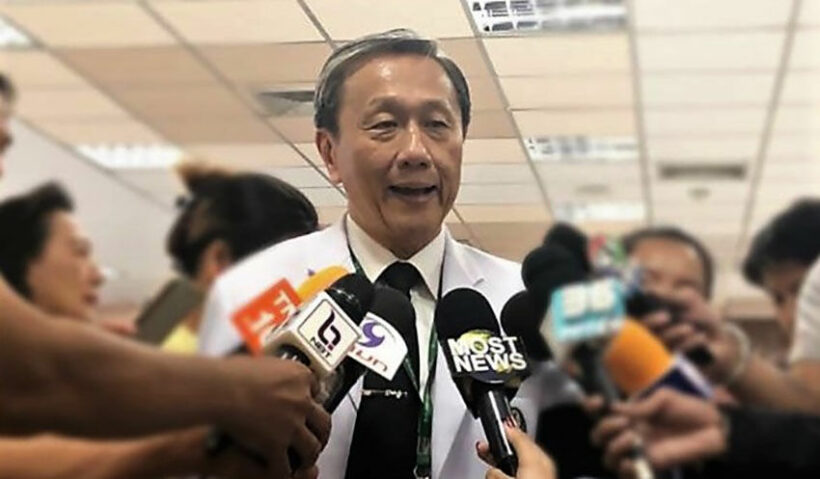 One of Thailand's most prominent doctors says the country should aim to become the leading medical hub in Southeast Asia, before any future pandemics arise. Prasit Watanapa, from Siriraj Hospital's Faculty of Medicine, has called on the Kingdom to seize the opportunity, in a speech at "Thailand's Mega Trends Forum 2020" in Bangkok. The event was organised by Forbes Thailand.
Prasit says since the start of the 21st century, the world has already endured 5 virulent diseases: SARS in 2002, swine flu in 2009, MERS in 2012, Zika in 2015, and now Covid-19. He points out that there will, inevitably, be more.
"Humans, animals and the environment are intertwined. As long as we cause climate change, we will face new diseases, as the migration of (animal) vectors brings about the rapid spread of viruses. Covid-25 and Covid-30 will come. 3 months ago, I warned of a second wave (of the coronavirus). We should learn to tackle it and identify an opportunity."
In the age of a connected world, physically and digitally, the spread of human-borne viruses becomes particularly easy, and the spread of misinformation even easier. As more people travel, exacerbated by the rise of budget aviation, pandemics will develop faster and become more difficult to mitigate.
The Bangkok Post reports that in his address, Prasit has called on Thailand to further improve its disease prevention measures. He points out that each of the Covid-19 vaccines currently in development, particularly the ones in the US, are being fought over by countries that are richer and more developed.
"Our local development is very limited because we still import vaccines from abroad. However, vaccination is now a matter of national security."
He adds that he can't see the any vaccine production being set up in the neighbouring countries of Vietnam, Myanmar, Cambodia or Laos, and that this provides a potential opportunity for Thailand. For Thailand to be known as the foremost medical hub in the region however, it needs to get better at diagnostics and embrace the technology that enables this.
"If we can enhance our health literacy, everything will become much more convenient. We can predict the risk of cancer, drug allergies, and optimise medical procedures. With the help of AI technology we have received from China, we have been able to diagnose Covid-19 much faster and with increased accuracy. 5G technology has helped support telemedicine. Currently, we are collaborating with Huawei to develop AI and Deep Learning technology for healthcare, which other countries in the region are not able to do. Thailand is a leader."
SOURCE: Bangkok Post
Keep in contact with The Thaiger by following our
Facebook page
.
Never miss out on future posts by
following The Thaiger
.
100,000 people now hospitalised in the US as daily deaths from Covid-19 surpass 3,000 on Wednesday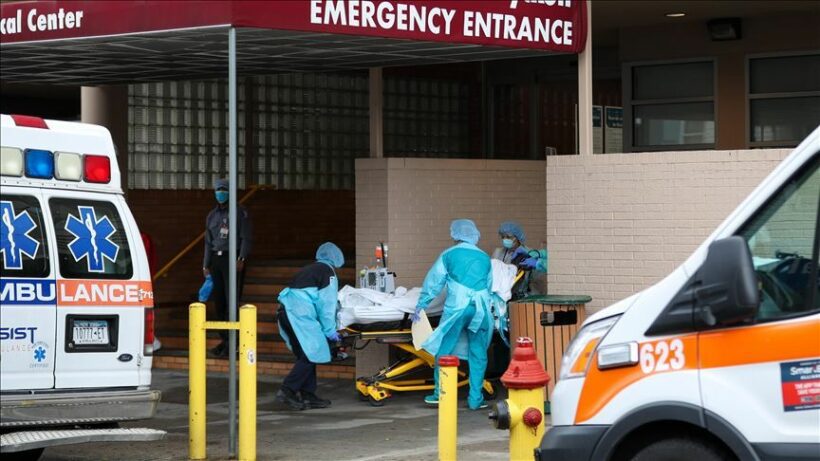 The US's single-day toll for Covid-19 deaths passed 3,000 people for the first time on Wednesday. Yesterday the US recorded its 14 millionth coronavirus case, with the local pandemic currently racing out of control. Wednesday's death toll of 3,157 people came as hospitalisations surpassed 100,000 for the first time.
The US has recored 1 million additional cases of Covid-19 in less than one week. Many hospitals are now being forced to suspend elective surgeries and other routine operations. Many states are also setting up temporary field hospitals and stretching medical staff hours to cope with the current surge in new cases. In both the number of deaths and new Covid cases, the trend is rising worryingly fast, surprising health officials as they battle to find ways of mitigating the virus in the current political climate.
The director of the Centres for Disease Control and Prevention, Dr. Robert Redfield, predicts that the US could reach 450,000 deaths by February, exceeding some earlier models for the progression of the virus in the US. Unlike parts of Asia, the US has largely shunned the mandatory wearing of face masks with much of the day to day life ignoring even the basics of social distancing and other hygiene measures to mitigate the spread of the coronavirus.
"The reality is, December and January and February are going to be rough times, and I actually believe they're going to be the most difficult time in the public health history of our nation, largely because of the stress it's going to put on our public health system."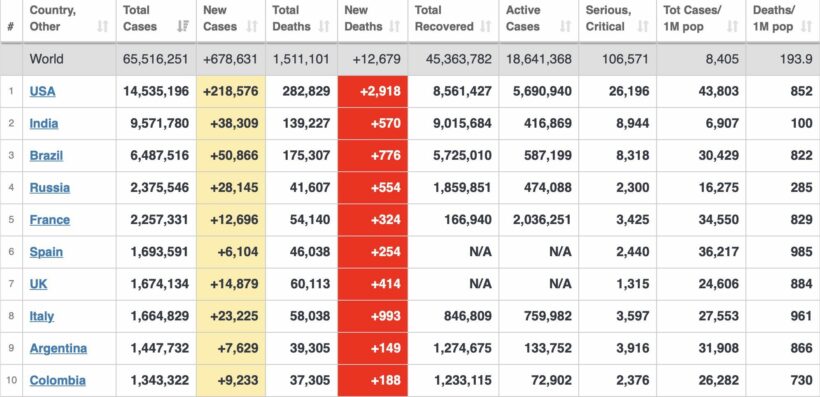 GRAPHS: Today's Covid-19 statistics – Worldometers.info/coronavirus
President-elect Joe Biden announced yesterday that he will ask Americans to commit to 100 days of wearing masks as one of his first acts as president. The move marks a quantum shift from incumbent President Donald Trump, whose personal skepticism of mask-wearing has contributed to political polarisation of the health issue.
Showing their support for firm action to mitigate the spread of the virus in the US, former US presidents Barack Obama, George W. Bush and Bill Clinton have all announced they will take the Covid-19 vaccine to prove that the treatment is safe and effective. They said they may even film themselves getting injected to show US citizens that they consider the vaccine safe and an important step to preventing a further public health catastrophe.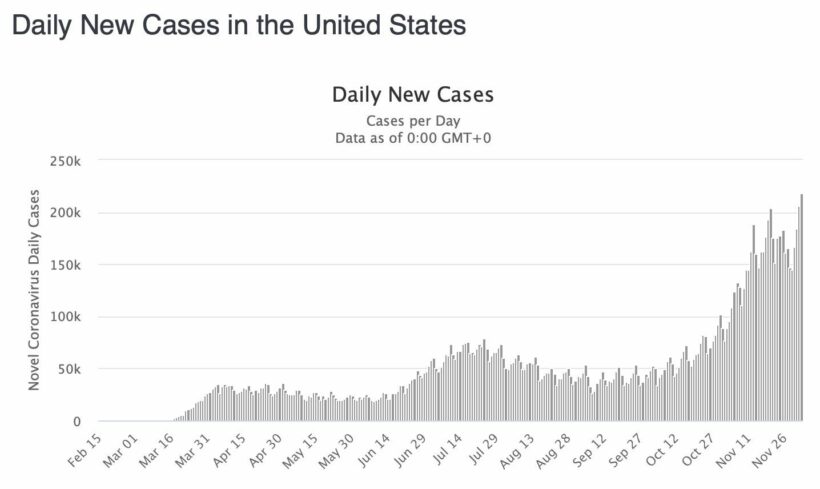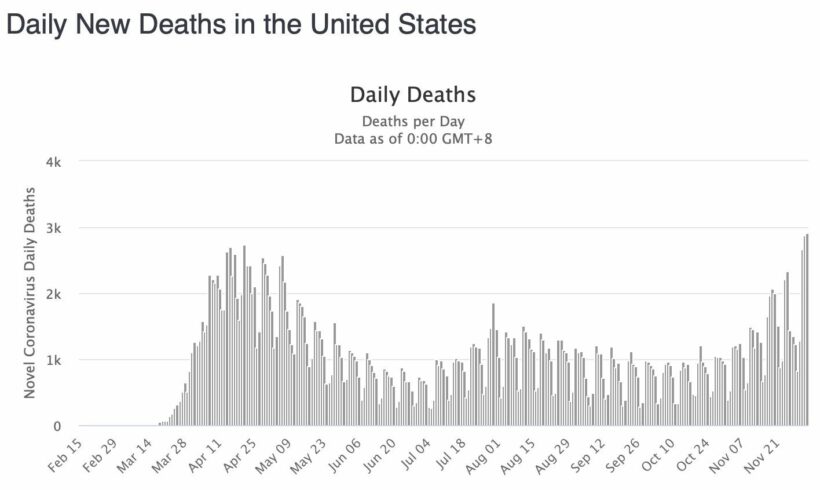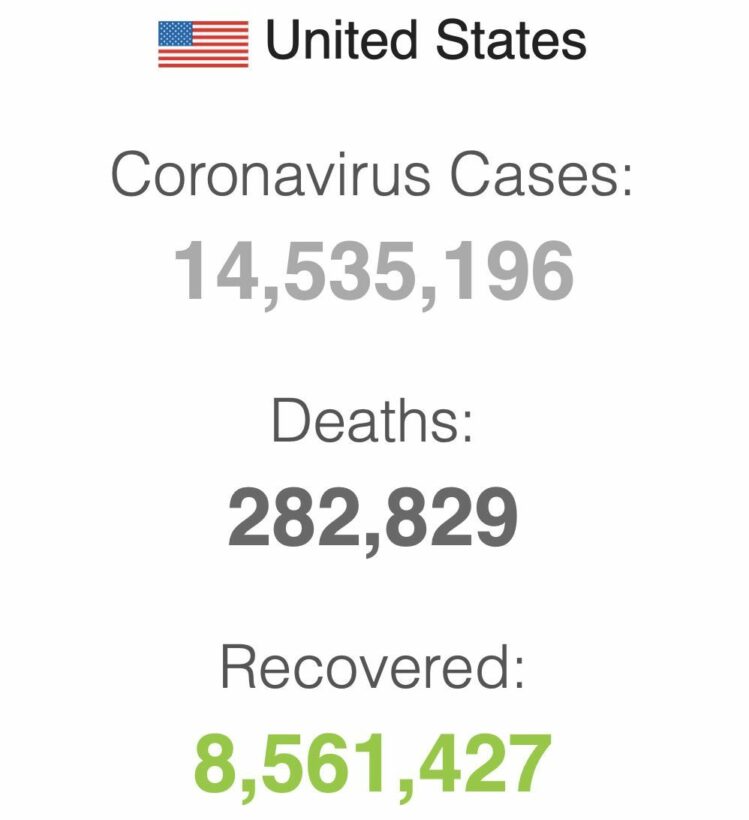 GRAPHS: Worldometers.info/coronavirus
INFORMATION: USA Today | Fox News | Associate Press
Keep in contact with The Thaiger by following our
Facebook page
.
Never miss out on future posts by
following The Thaiger
.