Is a fresh crackdown on alcohol-related sales and businesses on the way?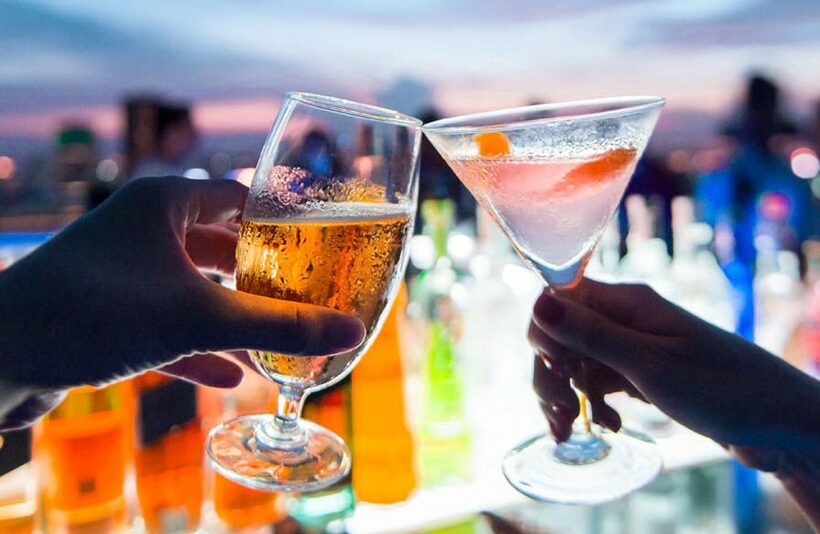 The Thai junta is warning that it intends to enforce harsh measures regulating the advertising and promotion of alcohol, in a move that will affect thousands of businesses throughout the country.
Details of the law, which affected business claim is vague and open to interpretation, are provided below. There has been a number of raids on pubs, clubs and hotels recently where police have enforced some of the laws which have been 'overlooked' at other times. Owners and licensees are fearing a more draconian approach to enforcement which could threaten the viability of their businesses.
In a recent crackdown in Chiang Mai Second Lieutenant Taweesak Jintajiranan made it clear that police have been given the green light to enforce the laws that are already in place, but frequently neglected.
"I am only here to help you, the media and relevant businesses to understand the law," said Second Lieutenant Taweesak Jintajiranan.
"This law was put into effect due to the rapidly growing costs of alcohol to this nation. Alcohol-related accidents have increased significantly in recent years. While the government makes 70 billion baht income per year from alcohol tax, the cost to the government is upwards of 150 billion baht."
Here's a precise of some of the actual laws that are currently in force.
• Under the newly enforced rules all alcohol products must carry health warnings, sales are banned to anyone under the age of 20, and initiatives promoting alcohol – such as happy hours, free ice and mixers, and the use of 'beer girls' – are banned.
• No drinking is allowed after midnight in bars or restaurants, even though sales have ended; no alcohol logos are allowed on glasses, ashtrays and other paraphernalia; and bars will not be allowed to display posters or bottles – even old ones – featuring such logos.
• Bar staff cannot wear T-shirts with alcohol logos, and it is illegal to promote events such as wine and beer tastings.
• Alcohol logos – or even images accepted as representative of brands, such as a deer head for Benmore or red stars for Heineken – are not allowed to be displayed in sponsorship or any kind of advertising or promotion.
• Promoting alcohol through word of mouth is also illegal, so if a waiter is asked to recommend a particular brand of beer he would be breaking the law if he responds.
• All printed photographs of glasses or bottles in the media must have visible brands and logos blurred.
Officials have also vowed to strictly enforce laws on alcohol advertising.
The authorities are using an existing law, the Alcohol Control Act of 2008. It was introduced with the aim of reducing consumption, but while some aspects have been in effect for years there are many minor points which, until now, have been ignored by authorities.
Essentially all promotion of alcohol is now illegal. Here is a breakdown of the laws, some of which were already being enforced but from now on will be universally enforced nationwide.

For producers and importers of alcohol…
• All alcoholic drinks packaging must carry a clear and government-approved health warning (see example above), and a list of ingredients. It must be stated clearly on the packaging that this is an alcoholic beverage.
• Consumers cannot drink in the following areas: temples or religious places (unless alcohol is used in religious ceremonies), public spaces belonging to the government (except for private residences within said area), government buildings (apart from club houses, special designated areas for commerce and private residences, or during special events), within education centres (apart from residences, parties or clubs, or if the education centre is teaching how to mix alcohol), petrol or gas stations, public parks, and anywhere else the government announces at any date.
• Alcohol cannot be sold on the Makhabucha, Visakabucha, Asarahabucha and Khao Pansa religious holidays, except from in hotels in order to promote tourism and stimulate the economy.
• No sales are allowed to anyone aged under 20 years, or anyone who is obviously drunk.
• No sales of alcoholic beverages are allowed by automated machines, non-location-specific sales are banned (ie. no mobile bars or wandering around selling), and no promotions, offering rights, points, lucky draws or awards and no freebies of any kind including swaps and exchanges are allowed.
Advertising…
• No images of alcoholic drinks, including photography, and logos in any language which "invite" the public to drink alcohol are allowed.
• For television, movies, video, electronic formats and all advertising mediums showing images, logos must not be bigger than 5 percent of all advertising space. The time in which the logo is shown cannot be more than 5 percent of total advertising time and no longer than two seconds. Advertising can only be done between 10pm and 5am, and the logos can only be shown at the end of the advertisement.
• For print media, advertisements containing alcohol logos cannot be more than 5 percent of all advertising space, and advertising cannot be on front or back of publications, nor the middle fold.
• For other media (websites), logos cannot be larger than 3 percent of advertising space.
• Adverts must include one of five permissible warning messages. Roughly translated from the Act: "Alcohol can cause cancer; alcohol can lower sexual abilities; alcohol may lead to paralysis or death; alcohol is the cause of argument and crime; alcohol damages families and societies."
• For television, movies, videos, electronic or all advertising mediums showing images: Sound or text warnings must be perfectly clear down to each syllable and last no more than two seconds. In text version, the 'Super' text must be in Thai Angsana New Bold or similar fonts in white on a black background, which is clear to read. The text must be no less in size than one-third of the black frame, which must be clearly different in colour from the advertisement image and in a square size no less than one quarter of the advertising space, and cover the entire top of the advert. The same applies to printed media.
Rights of inspecting officials
• Officials can enter the premises of producers or importers of alcohol during working hours and inspect premises and vehicles.
• They can confiscate alcohol of producers or importers who are not compliant with this law.
• They can send summonses for people or evidence.
• They must show an ID card each time.
• Members of the public must be of assistance to inspectors.
Encouraging people to try an alcoholic drink is not allowed – no inviting people to sample alcohol. No more three-for-two promotions, no more free mixers, free ice, no more beer promotion girls, no written or even spoken promotions or discounts are allowed. No alcohol logos on plates, cups, vases, or anything commercial are allowed. No posters (even old ones) of any alcohol bottles or glasses with logos – or logos themselves – or any other decorative items in a bar or pub or establishment selling alcohol.
If you wear a T-shirt or apparel with an alcohol logo on it and happen to be serving in a bar at the same time, it is considered an advertisement, and that is illegal. When asked to clarify, Taweesak suggested the media ask shops selling such T-shirts to stop doing so.
No old bottles of wines or beer can be used to decorate a business. No drinking is allowed in cars, while riding bicycles, and no drinking after midnight is allowed, even though sales have stopped. No word of mouth promotions, so servers are not allowed to recommend particular brands.
SOURCES: CityLife, ThaiVisa
Keep in contact with The Thaiger by following our
Facebook page
.
Out of 37 countries, Thailand has the worst pension system, says Bloomberg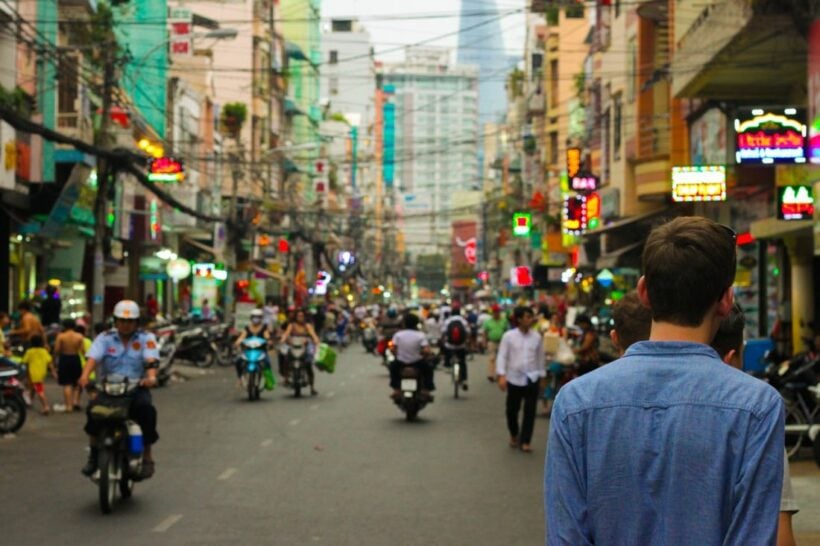 Thai Residents reports that on Sunday, Bloomberg published an article on the world's best pension systems, using information gathered from the 2019 Melbourne Mercer Global Pensions Index.
The survey looked at the pension systems of 37 countries with metrics including employee rights, savings, the number of homeowners, growth of assets, and growth of the economy. The purpose of the analysis was to determine what was needed to improve state pension systems and to gauge the level of confidence citizens had in their state pension system.
The Netherlands and Denmark were found to have the world's best state pensions, with Australia, Finland, Sweden, Norway, Singapore, New Zealand, Canada, and Chile next. Out of all 37 countries, Thailand finished last, with what the report described as an extremely ineffective and ambiguous system.
"Thailand was in the bottom slot and should introduce a minimum level of mandatory retirement savings and increase support for the poorest."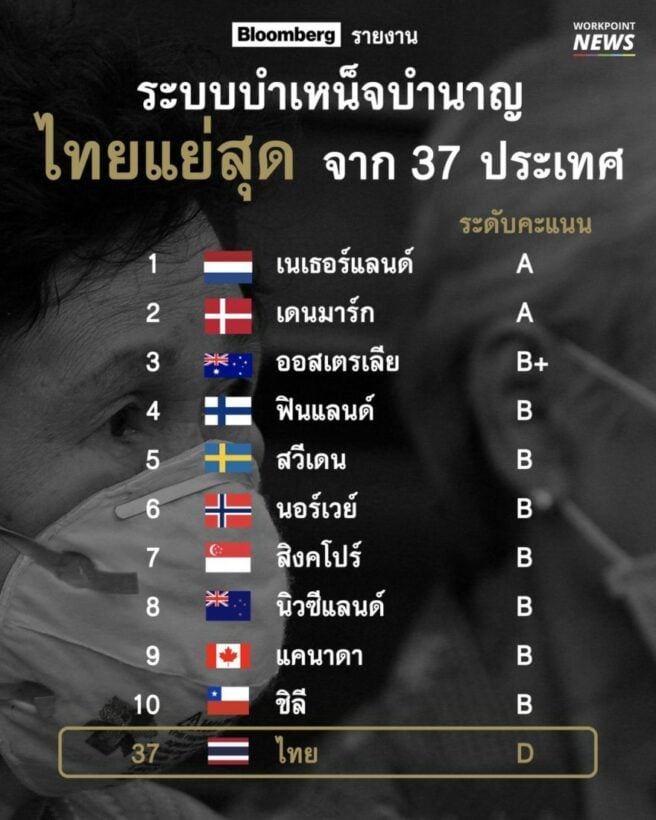 Photo: WorkpointNews
Thai Residents states that only those employed within the government system in Thailand are eligible for a pension based on salary. For most Thai citizens, pension amounts vary from 600 baht to 1,000 baht a month, depending on the recipient's age.
A report carried out by The Securities and Exchange Commission (SEC) advises Thai citizens to have at least 4 million baht saved by the time they retire, but Thai Residents reports that 60% of Thai retirees have less than 1 million baht in savings, with one in three citizens who have reached retirement age are forced to continue working in order to survive.
SOURCE: thairesidents.com
Keep in contact with The Thaiger by following our
Facebook page
.
Immigration police arrest German man in connection with death of German woman in Pattaya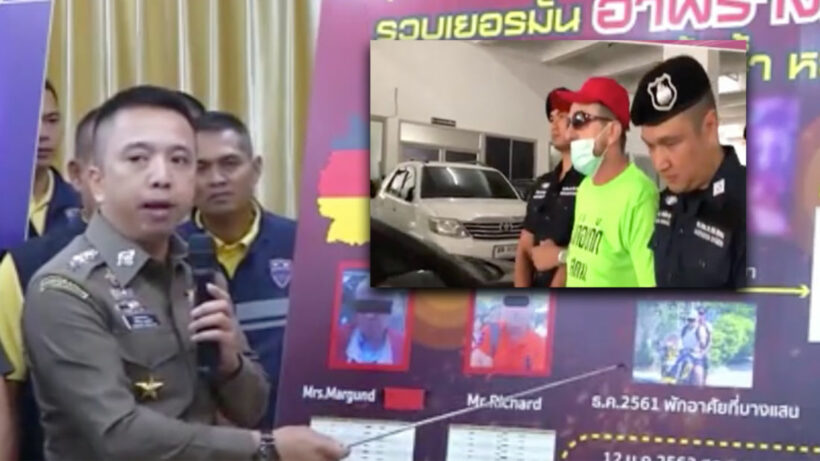 A German man who has overstayed his visa has been arrested in Pattaya in connection with the death of a German woman found dead in a canal in Chonburi province.
The Pattaya News reports the dead woman as 77 year old Marg und Schaefer and says she ran a bar with the man who was taken into custody on Tuesday.
The alarm was raised when Ms Schaefer's family in Germany contacted German police when they were unable to contact her. German authorities then contacted the police in Thailand, who tracked down the man after finding his visa had expired in June 2017. He is believed to be 52 years of age and known only as Mr Richard.
It's understood the arrested man is also facing fraud charges in his home country and fled to Thailand after allegedly conning several elderly women out of more than 6,000 euros.
Police have questioned his Thai girlfriend, who claims Ms Schaefer died in January after falling in the bathroom. She says Mr Richard then disposed of her body in a canal in Chonburi, adding that he had been spending the German woman's pension fund on a daily basis.
A warrant was issued for the man when Ms Schaefer's body was found in the canal on January 12 and he was eventually tracked down to a rented house earlier this week. He denies all charges against him.
It's understood the police will be using DNA testing to confirm how Ms Schaefer died.
SOURCE: thepattayanews.com
Keep in contact with The Thaiger by following our
Facebook page
.
Hotel guest in Chiang Mai runs up bill of nearly 50,000 baht before fleeing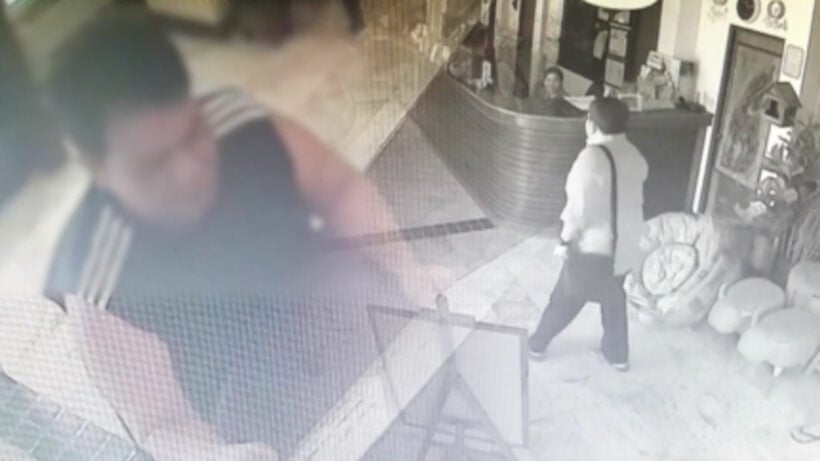 A man who claims to be a doctor stayed in a Chiang Mai hotel for 21 nights, running up a bill of nearly 50,000 baht, before instructing the hotel to invoice the Ministry for the Interior and then fleeing the premises.
Employees of the hotel say they didn't expect the man to abscond as he has stayed there on three previous occasions, paying his bill each time. He would usually reserve his room through an online booking site and gave his name as Chayarop, saying he was a doctor from Nakhon Si Thammarat.
This time, the man did not book in advance but simply walked in on September 28 and asked for a room.
Hotel employees say he didn't say how long he'd be staying for and during his stay, he ordered room service every night, inviting friends to eat and drink with him.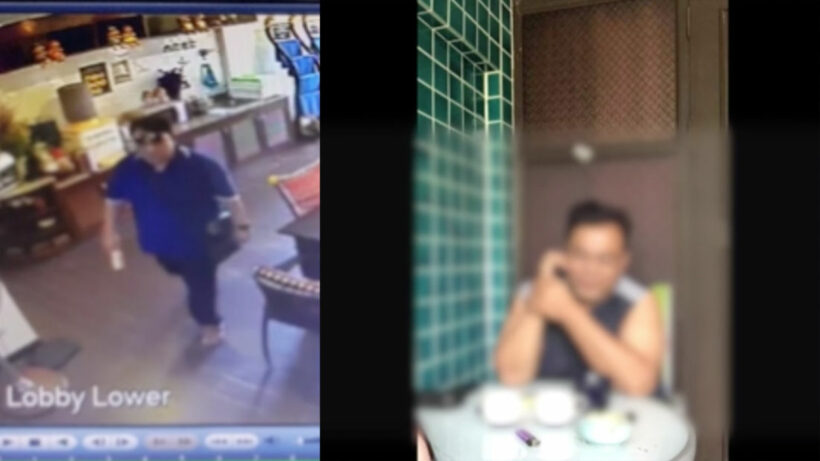 Photo: Ch7.com
Eventually, he had run up a bill of nearly 50,000 baht, but the hotel was reluctant to ask him when he planned to pay due to the fact that he was a regular guest.
After 21 nights, he instructed the hotel to send his bill to the Ministry for the Interior. When he left the hotel that day, he didn't give any indication that he wouldn't be returning later. When he failed to show that evening, the hotel tried to contact him on the number he'd provided but the phone was never answered.
The hotel has now filed a report with the local police force.
SOURCE: thairesidents.com
Keep in contact with The Thaiger by following our
Facebook page
.