Tesco Lotus gets rid of single-use plastic bags. For one day.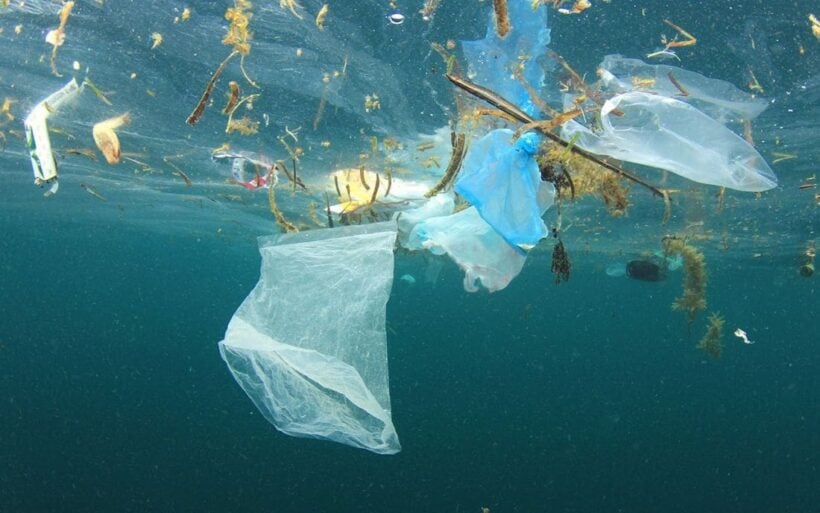 Tesco Lotus had netizens talking yesterday after the retail giant released plans to abolish plastic bags for shoppers. Except that it was a mistake.
It will only be for one day.
Khaosod English jumped onto the Tesco media release earlier yesterday with the news that Tesco Lotus were jumping on the no-plastic bandwagon with a major commitment to get rid of the ubiquitous plastic bags at check-outs, only later to publish this retraction…
Tesco Lotus has apologised for misstating its plans in a news release. The company later said it would only join the campaign for one day, not indefinitely as it was originally worded.
On December 4, Tesco Lotus will replace the plastic bags it offers customers with paper at all of its 2,000 stores around Thailand. The store will also encourage customers to bring their own cloth bags.
It's part of a one-day campaign by several department and convenience store chains on Thailand's Environment Day in an effort organised by the environmental ministry. Other participating firms include 7-Eleven, Central, Makro, Foodland, Robinson, Big C and Tops.
The hundreds of stories of dying marine life, massive toxic waste dumps and environmental degradation have made plastic bag use a pressing issue this year, with calls for commercial interests to show responsibility.
In the meantime, retailers and malls such as Tops, Robinson, Big C have been urged to offer points and discounts to customers who refuse plastic bags. It was announced in June that all national parks would ban plastic and styrofoam containers, though enforcement appears lacking.
So far the loud trumpeting of support for the reduction of single-use plastics by the nation's major retailers has resulted in a few photo-opportunities and 'words' with little changes to their actual policies.
Keep in contact with The Thaiger by following our
Facebook page
.
Thais commemorate the passing of beloved King Bhumibol Adulyadej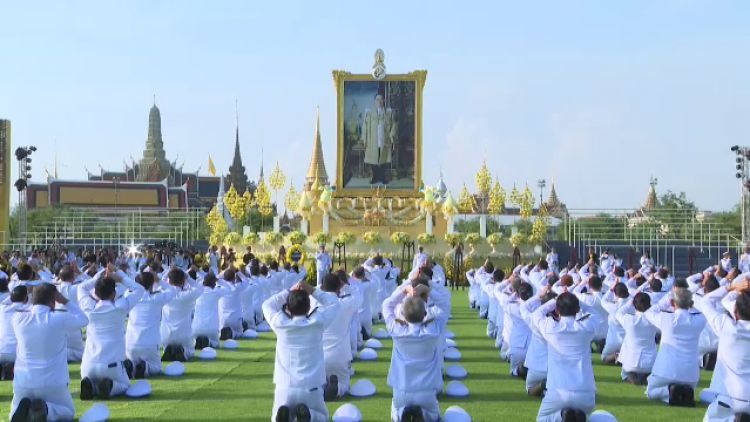 Thousands across the Kingdom, many wearing yellow, attended religious ceremonies and activities yesterday to commemorate the passing of the beloved late King Bhumibol Adulyadej. His Majesty died on October 13, 2016
In Bangkok, a large crowd offered alms to hundreds of monks and novices as PM Prayut Chan-o-cha led ministers, military leaders and officials in paying homage to the late King and placing wreaths in front of a huge portrait of the late monarch.
Similar activities were held at provincial halls throughout the country, and a candlelit ceremony, led by the Prime Minister, was held at Sanam Luang in Bangkok.
In Hua Hin, some 500 people, mostly dressed in yellow, the colour of the late King, joined a charity walk and run on the Phetkasem highway in the morning. In the north-east province of Yasothon, Thanisorn Chittama placed rice crops in his 1 hectare rice field to form an image of the late King, with wording related to the King's philosophy of sustainable economy.
SOURCE: thaipbsworld.com
Keep in contact with The Thaiger by following our
Facebook page
.
"Eat, Shop, Spend" drive reaches registration target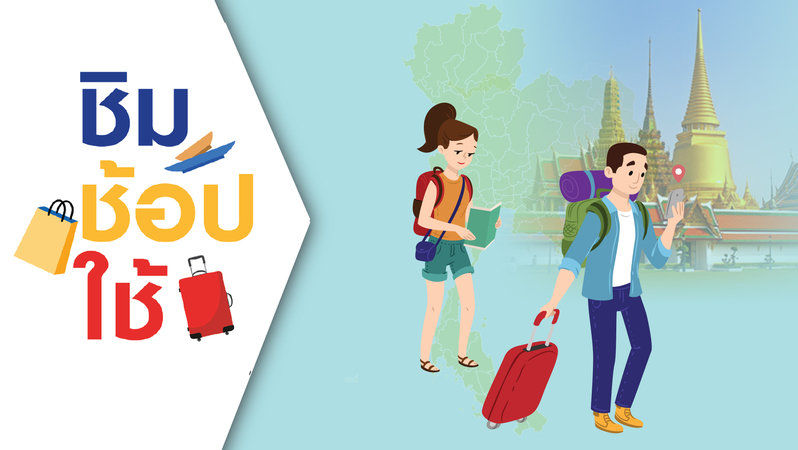 Ten million people signed up for the first Eat, Shop, Spend stimulus campaign since its launch on September 23. The organisers have expressed thanks to all who have participated.
The first phase of the campaign aimed to boost domestic spending by offering 10 million people a 1,000 baht voucher via the G-Wallet mobile application to spend in specific shops, outside their province, before November 30.
The Minister of Finance says the campaign will be extended into Phase 2 but with the criteria and regulations adjusted to attract more people with purchasing power to spend their own money, without the 1,000 baht per person give-away seen in Phase 1. The second phase will take place in November and December.
SOURCES: The Thaiger | The Nation | National News Bureau of Thailand
Keep in contact with The Thaiger by following our
Facebook page
.
Measures outlined to reach 39.8 million tourists' target by end of 2019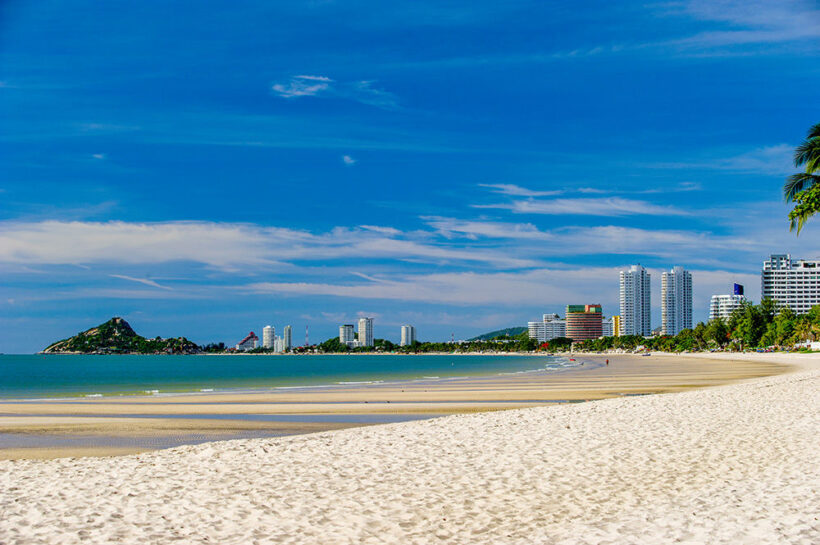 PHOTO: TAT News – Hua Hin Beach
The cabinet of economic ministers has approved 18 measures with the aim of attracting 39.8 million tourists in the coming year.
A government spokesperson says the measures "comprise short, medium and long-term initiatives". They include financial and legal steps to stimulate tourism markets, such as the Amazing Thailand Grand Sale "Passport Privileges" which will offer a 30-70% discount for tourists. Medium and long-term measures include special credits for lodging operators and the organising of world-class events, exhibitions and activities nationwide.
One measure being introduced under the Thailand Tourism project consists of two campaigns: one called ''100 Baht for All Destinations Throughout Thailand'' will be open for registration on November 11-12 and December 11-12. People can register via the Tourism Authority of Thailand's website.
The other campaign, called "Shocking Price on Weekdays," will be offered to those who travel to a Thai destination from Mondays-Thursdays, beginning in November until the end of the year.
SOURCE: National News Bureau of Thailand
Keep in contact with The Thaiger by following our
Facebook page
.