Tesco Lotus gets rid of single-use plastic bags. For one day.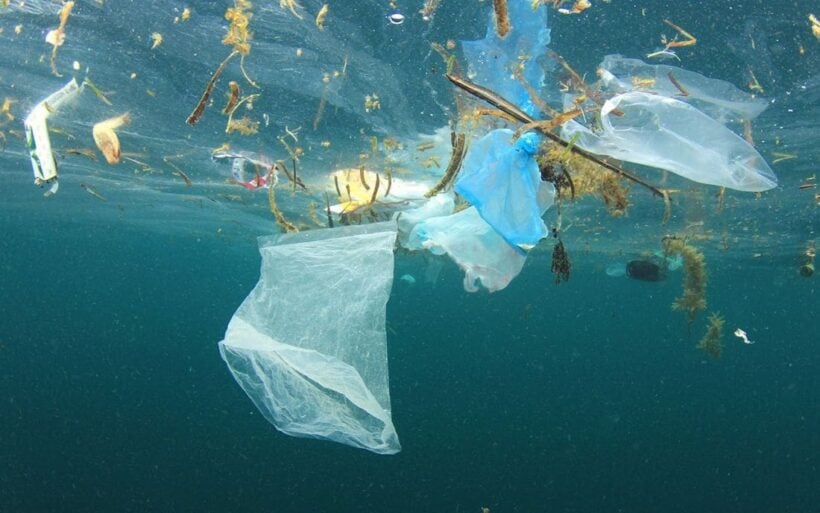 Tesco Lotus had netizens talking yesterday after the retail giant released plans to abolish plastic bags for shoppers. Except that it was a mistake.
It will only be for one day.
Khaosod English jumped onto the Tesco media release earlier yesterday with the news that Tesco Lotus were jumping on the no-plastic bandwagon with a major commitment to get rid of the ubiquitous plastic bags at check-outs, only later to publish this retraction…
Tesco Lotus has apologised for misstating its plans in a news release. The company later said it would only join the campaign for one day, not indefinitely as it was originally worded.
On December 4, Tesco Lotus will replace the plastic bags it offers customers with paper at all of its 2,000 stores around Thailand. The store will also encourage customers to bring their own cloth bags.
It's part of a one-day campaign by several department and convenience store chains on Thailand's Environment Day in an effort organised by the environmental ministry. Other participating firms include 7-Eleven, Central, Makro, Foodland, Robinson, Big C and Tops.
The hundreds of stories of dying marine life, massive toxic waste dumps and environmental degradation have made plastic bag use a pressing issue this year, with calls for commercial interests to show responsibility.
In the meantime, retailers and malls such as Tops, Robinson, Big C have been urged to offer points and discounts to customers who refuse plastic bags. It was announced in June that all national parks would ban plastic and styrofoam containers, though enforcement appears lacking.
So far the loud trumpeting of support for the reduction of single-use plastics by the nation's major retailers has resulted in a few photo-opportunities and 'words' with little changes to their actual policies.
Keep in contact with The Thaiger by following our
Facebook page
.
Standard Chartered Bank forecasts 2 year economic recovery for Thailand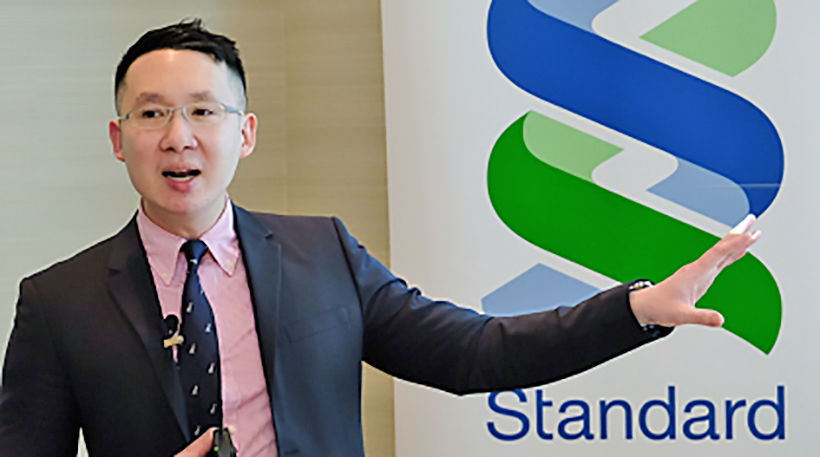 Standard Chartered Bank says that it remains conservative on Thailand's economic outlook, even though signs are emerging with the possibility of a further policy rate cut to below 0.25%. Their latest report forecasts a return to pre-Covid levels could take more than 2 years depending on improving business sentiment as the economy reopens, noting that the government has been disbursing cash payments to stricken households since April.
The bank forecast Thailand's 2020 gross domestic product will contract by 5%, (lower than some Thai pundits and Bloomberg, who predict up to 8%), with a sharp contraction of 13% in the second quarter, followed by a gradual correction in Q3 and Q4 this year.
"The export sector is showing signs of recovery and should benefit from China's resumption of activity and the easing of lockdowns in other markets. Data released in June is likely to confirm a domestic demand recovery after Thailand's reopening in May. However, we expect the pace of recovery to be slow. Investment is unlikely to recover until next year or later as Covid-19 is likely to exacerbate existing delays in private and government investment and initiatives, keeping the economy below potential."
Thailand's first quarter GDP contracted by 1.8% year on year (2.2% contraction quarter on quarter, seasonally adjusted) versus the consensus of a 3.9% contraction on year (4.2% contraction on quarter). This was the first year-on-year contraction since early 2014.
According to Bloomberg, a week ago, "Thailand sees its economy contracting as much as 6% this year, among the worst in Asia, as the coronavirus outbreak cut off travel to the tourism-reliant nation…"
"GDP is forecast to shrink 5%-6% in 2020. The estimate is based on a limited outbreak in the second quarter."
SOURCE: Nation Thailand
Keep in contact with The Thaiger by following our
Facebook page
.
Security chief says country to reopen July 1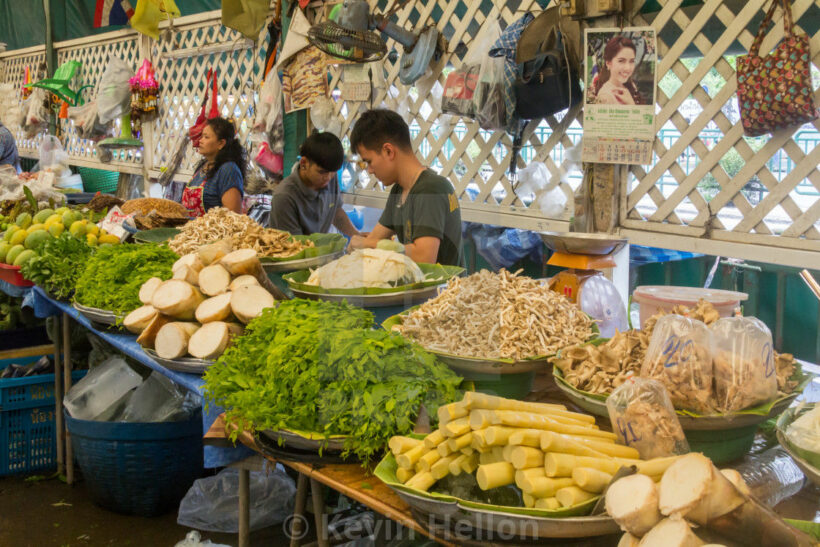 The chief of Thailand's National Security Council announced today that Thailand has set July 1 for the end of all "business and activity lockdowns" ordered to cope with the Covid-19 crisis, include provincial and international travel. The announcement also included the end of the Emergency Decree and curfews, Bangkok Post reports.
NSC Secretary-General Somsak Rungsita says the lift of restrictions will be a "complete reopening of the country". Officials will prepare measures next month for the reopening. In the past the CCSA has declared that they intended to use June to repatriate all other Thai citizens who wished to return home "and then address foreigner returnees". But this announcement appears to go beyond that with an opening to all foreign travel.
At this stage there has been no announcement on paperwork or restrictions that will be imposed on foreigners entering the Kingdom after July 1.
"Authorities will have serious discussions because after the emergency decree ends, other laws will be used instead. This concerns the use of face masks, social distancing, hand washing and limited activities."
Somsak says the executive decree on public administration in emergency situations will end in June in accordance with the law, and the ban on international arrivals will continue until then.
"In June, curfew hours will be further shortened and more restrictions on interprovincial travel will be lifted under the third phase."
CCSA spokesman Dr Taweesin Visanuyothin today said more activities at shopping centres will resume, and athletes' practicing grounds will reopen, though the ban on spectator sports remains.
"Operators and customers will be required to use the Thai Chana mobile app for checking in and out of premises since businesses allowed to reopen in this stage are medium- to high-risk ones."
Cinemas were proposed to be reopened in the Phase 3 list but the movie companies say there are currently no new movies to release. So keep that Netflix subscription going for a while!
SOURCE: Bangkok Post
Keep in contact with The Thaiger by following our
Facebook page
.
July 1 will end all lockdowns in Thailand, including international travel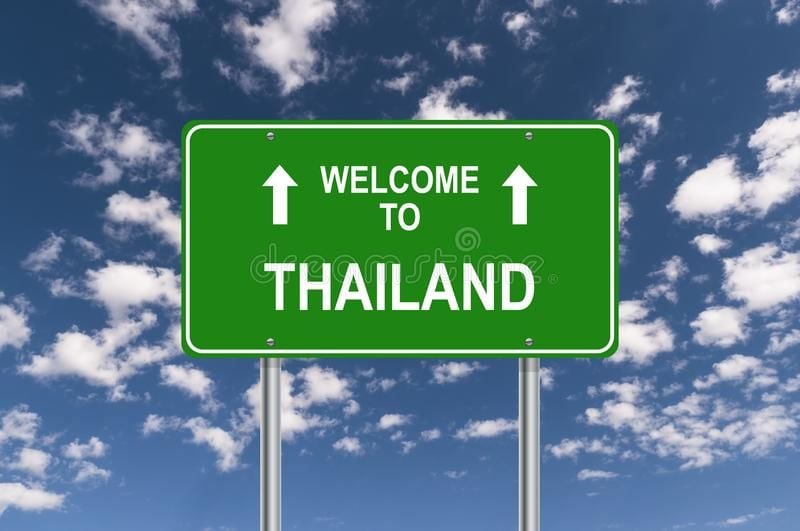 The Thai government says it will lift all remaining business and activity lockdowns on July 1, according to the National Security Council chief.
"This includes interprovincial and international travel, as well as the end of emergency decree and curfew."
The lift of all restrictions, imposed under the country's emergency decree, would be a "complete reopening of the country". Officials and the CCSA will spend June getting ready for this milestone in the country's relatively successful Covid-19 strategy.
But the "end to all restrictions" will still mean some measures will remain in place as part of the new normal for social behaviours. This may be enacted under existing laws and could include a continuation on the wearing of face masks, for example, but none of this has been decided at this stage.
"Authorities will have serious discussions because after the emergency decree ends, other laws will be used instead."
National Security Council secretary-general General Somsak Rungsita maintained that people's cooperation is important.
"This concerns the use of face masks, social distancing, hand wash and limited activities. As long as the disease is spreading worldwide, we will have to fight against it for a while."
The general said that the emergency decree will remain until the end of June and the ban on international travel will continue until then. A third phase of reopenings is scheduled to be put in place for June 1 – an announcement on the lifting of phase three restrictions is expected tomorrow.
It is also expected that curfew hours will also be shortened for June. Some of the restrictions and paperwork required for interprovincial travel will also be eased during June.
Business operators and customers will still be be required to use the Thai Chana mobile app to check ins and check outs of businesses permitted to reopen during the next month.
SOURCE: Bangkok Post
Keep in contact with The Thaiger by following our
Facebook page
.