Thai sex workers push for prostitution decriminalisation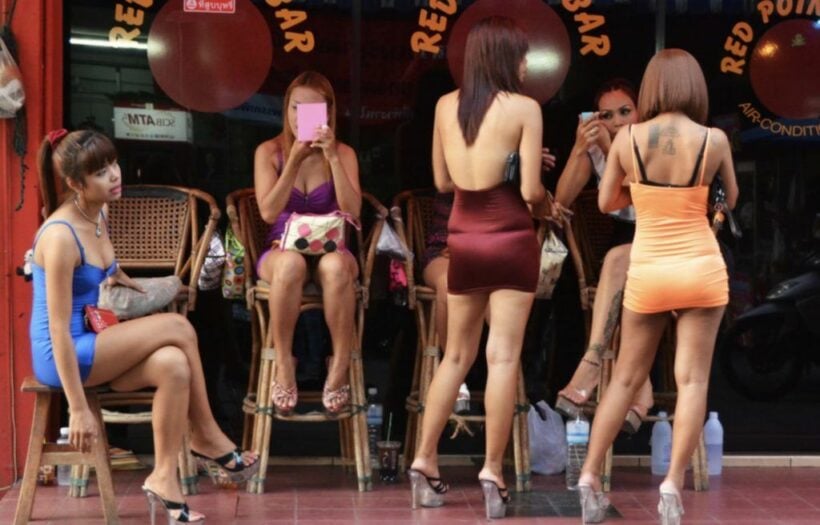 "The Royal Thai Police says just last year more than 24,000 people were arrested."
Prostitution could become further decriminalised in Thailand. A petition is being passed around calling on the government to stop arresting and fining sex workers. The Empower Foundation, which supports sex worker, is trying to collect 10,000 signatures before they send it to parliament. 'EMPOWER', aka. the Centre for Sex Workers' Protection or Moolniti Songserm Okard Pooying, is a non-profit organisation in Thailand that supports sex workers by offering free classes in language, health, law and pre-college education, as well as individual counselling.
"Prostitution is not illegal in Thailand, although many activities associated with it are (brothels, pimping, causing a public nuisance etc.). Nevertheless, it was estimated to be worth US$6.4 billion a year in revenue in 2015, accounting for a significant portion of the national GDP" – Wikipedia
Parts of the prostitution industry were made illegal in the 1960s. Today, many go go bars, massage parlours and popular red light districts marketed to foreign tourists are known for soliciting sex, but most of the sex industry actually caters to Thai men.
Activists say prostitution laws do little to protect sex workers. Fines and arrests for soliciting sex, have pushed some sex workers into poverty, most of them being women, according to Mai Junta, a representative from Empower.
"The law punishes sex workers, 80% of whom are mothers and the main breadwinner for the whole family… It turns us into criminals."
If charged with prostitution, sex workers could face a fine up to 40,000 baht and up to 2 years in prison. The Royal Thai Police says just last year more than 24,000 people were arrested, prosecuted and fined for offences related to prostitution. And people who pay for sex with underage workers can face up to 6 years in prison, according to the Reuters Foundation. Reuters did not report on what penalities people face who pay an adult for sex.
There were an estimated 123,530 sex workers in Thailand, according to a 2014 report from a United Nations agency. But a local prostitution advocacy groups says there are probably at least twice that number in reality. Many sex workers are migrants from Myanmar, Laos, Cambodia and Vietnam. In Pattaya, alone, there were estimated to be over 30,000 prostitutes working before the Covid-19 pandemic hit Thailand and closed the borders.
Surang Janyam, director of the Service Workers in Group, a local organisation for sex workers, says the workers' rights need to be recognised and protected.
"With thousands of sex workers, the industry brings in a significant amount of income to Thailand and sex workers should be protected under labour laws rather than punished under prostitution laws."
"The sex industry generates massive income for the country, but there is no mechanism to protect sex workers."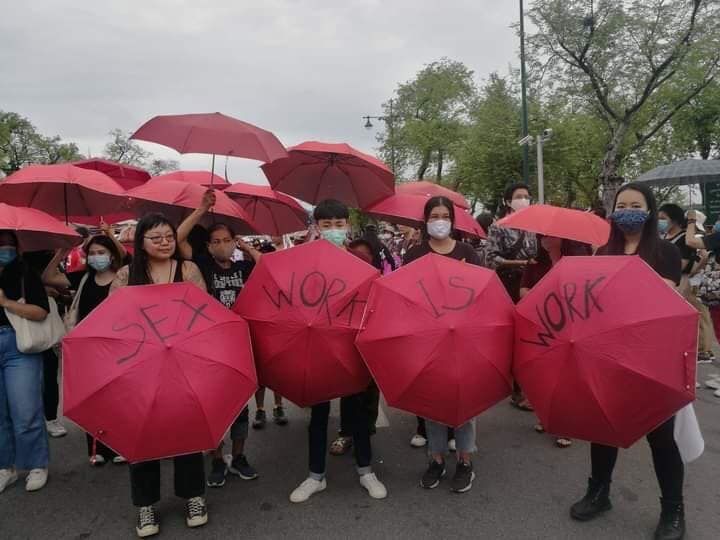 PHOTO: Empower Today
On their Facebook page, Empower Today call for urgent changes to Thailand's Prostitution Act.
"The police intimidating and arresting students are the same police who harass and arrest us. The police cells they are held in are the same cells we are held in. Empower stands with all those demanding an end to oppression. It must include the end of the oppressive Prostitution Act."
The government is already working on amending the country's prostitution laws, according to a spokesperson from the women's affairs department at Thailand's Ministry of Social Development and Human Security. The spokesperson says public hearings would start next year, but did not say what the proposed amendments would be.
"We are aware of complaints regarding rights violations of sex workers due to this law… and we are not neglecting their suggestions to repeal the law."
Thailand has had a long history of officially shunning the country's sex industry, some officials even going so far in the past to say that "it does not exist" in Thailand. But unofficially there is a huge underground cash economy which thrives in Thailand's popular red light hot spots. Read more HERE.
SOURCE: Bangkok Post
Catch up with the latest daily "Thailand News Today" here on The Thaiger.
Keep in contact with Thaiger by following our Facebook page.
Never miss out on future posts by following Thaiger.
1st day of Songkran road safety campaign – 356 injuries, 25 deaths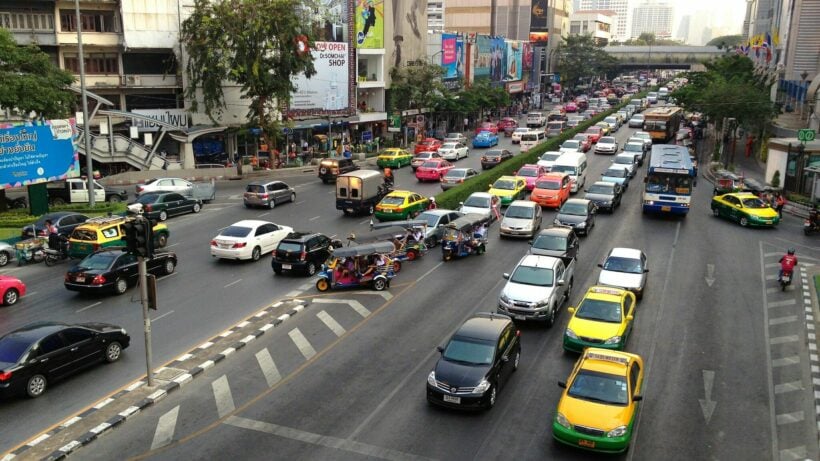 The Songkran road safety campaign is off to a moderate start with a reported 25 deaths and 356 injuries across Thailand on Saturday. The Disaster Prevention and Mitigation Department director-general reports that there were 348 road accidents in the country on the first day of the campaign.
Though the figures don't sound like an achievement, they are actually a fair bit lower than the average road death toll each day in Thailand throughout the year. Officials say that the real rush back home for the annual holiday will probably be tomorrow.
About 83% of the accidents involved motorbikes, 7.5% involved pick-up trucks and 4% were with cars. The biggest percentage of incidents happened between 4 and 8 pm, with 28% of accidents occurring in the late afternoon and early evening. Around 20% of crashes were between 8 am and noon, and 17% between noon and 4 pm.
Speeding is the number one cause of traffic accidents, with 32% of incidents a result of people driving too fast. Sudden lane switches, regardless of speed, contributed to about 20% of crashes. Alcohol was another major contributing factor, with intoxicated drivers involved in 23% of accidents that were attributed to drink-driving.
Bangkok, Chon Buri and Chiang Mai saw 2 fatalities on the roads of each province, while Phatthalung province in Southern Thailand had 22 injuries from 20 traffic accidents, the most in any province in Thailand.
As part of the Songkran road safety campaign, 342,000 cars, trucks and motorbikes were stopped and inspected by over 60,000 officials across Thailand yesterday. There are 1.913 main road checkpoints set up throughout the entire country. More than 58,000 citations were handed out to drivers for many different infractions, notably over 16,000 drivers were caught without a license and nearly 15,000 people were violating Thailand's helmet laws by riding without one.
SOURCE: Bangkok Post
Keep in contact with Thaiger by following our Facebook page.
Never miss out on future posts by following Thaiger.
Thailand road accidents cost 500 billion baht per year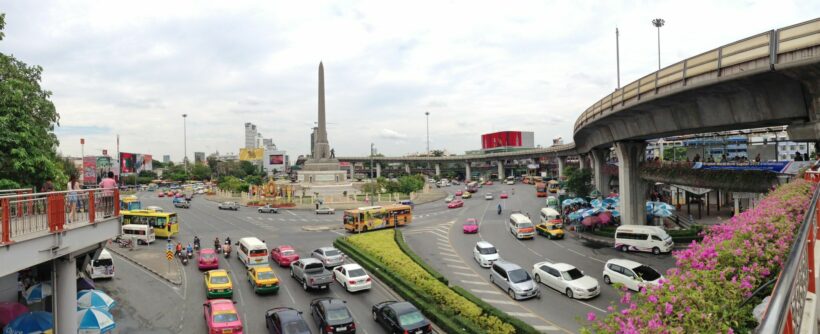 Thailand is notorious for its road and driving conditions, and a disproportionate number of driving accidents. The World Health Organisation now reports that road accidents cost an estimated 500 billion baht in 2019 alone. The WHO report placed Thailand as the number one country in ASEAN with a 32.7 per cent death rate, the highest in Southeast Asia. The Road Accident Victims Protection Co explains that the WHO calculates the financial damages of driving deaths in different countries around the world. Thailand's 500 billion baht loss amounts to about 3 per cent of the country's entire 2019 gross domestic product of 16.87 trillion baht.
By analyzing statistics and making projections about road deaths from 2021 to 2027, the estimates during the next 6 years that Thailand is facing an average of about 15,400 deaths per year in the best case, and looking a worst case scenario of over 18,600 deaths per year in traffic accidents. Adding an extra depressing edge to this gruesome statistic, the report shows that nearly 40% of those killed in traffic accidents are the heads of households. With the loss of the family head, an average of 2.43 people per death lose the support of their primary family earner, putting them in peril. The death of younger household leaders, and other untimely and unnatural deaths also may contribute in the longterm to a disparity in an aging population.
2020 saw a strong drop in road accidents and deaths, from 22,000 in 2019 to just under 18,000 fatalities, though this drop is mainly due to the national lockdown in April and general decrease in travel due to the Covid-19 pandemic. If Covid-19 improves in the coming month and the country springs back to life, the number of deaths are likely to spring back as well. Estimates show that road fatalities could return to 19,000-20,000 in all of 2021, which is about 1 death every 26 minutes. Worldwide about 317,000 people die in driving accidents every year, or about 1 every 23 seconds.
SOURCE: The Nation Thailand
Keep in contact with Thaiger by following our Facebook page.
Never miss out on future posts by following Thaiger.
Songkran activities cancelled in Ayutthaya due to Covid-19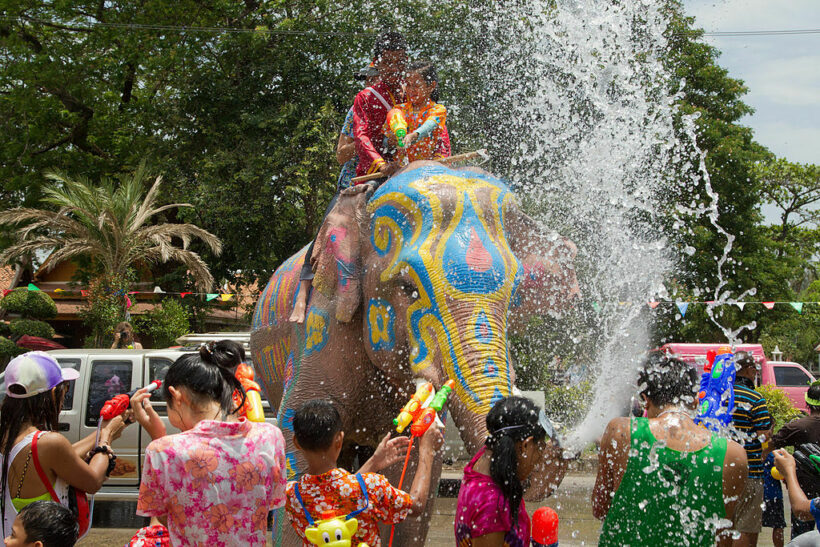 After the recent outbreak of Covid-19 across Thailand, in a large part due to entertainment activities, Thailand's former capital city of Ayutthaya has now officially cancelled all Songkran festival activities for the upcoming holiday. All events previously planned to mark the Thai New Year's holiday between April 13 and 15 have now been called off. An urgent declaration by the provincial governor today informed the public of the decision. Many people across the country are cancelling Songkran events or any observance of the holiday at all.
The decision by the province's Songkran committee and the Tourism Authority of Thailand's Ayutthaya office was directed especially at tourists who may be planning to travel to the area for traditional festivities. Complex and ornate events had been planned, scheduled to be held on Si Sanphet road, with the sudden cancellation announcement abruptly ending the preparations for holiday merriment.
TAT and the local government agreed that the cancellation was necessary to prevent the possible spread of the Covid-19 pandemic, especially in light of the current outbreak across Thailand. In Ayutthaya, 86 people have been infected with 21 new cases diagnosed yesterday. In an effort to slow the spread of Covid-19, the Ayutthaya Hospital issued a statement limiting visits for hospital patients. The hospital encourages people to do video calls with their relatives as the hospital will only allow one relative to spend time with each patient. This overall situation led to the official decision to call off all Songkran festivities.
SOURCE: Bangkok Post
Keep in contact with Thaiger by following our Facebook page.
Never miss out on future posts by following Thaiger.