Putting the 'social' into social media – Facebook Dating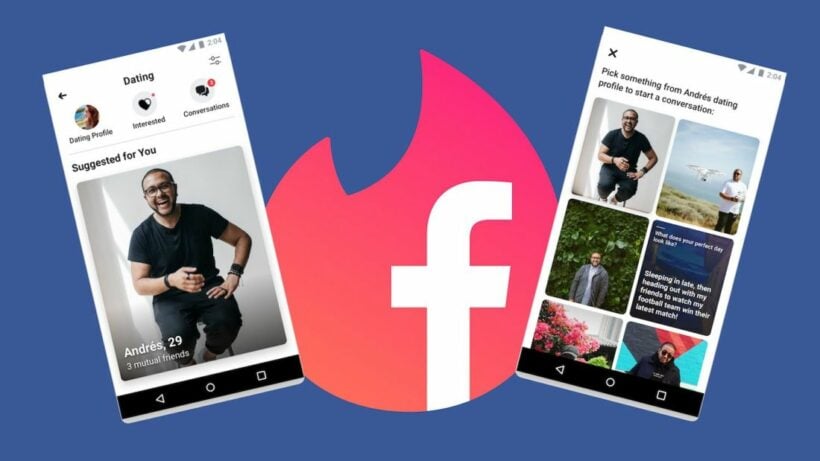 Facebook has officially launched its dating services with Thailand the first market in Asia and second in the world for the new service on the world's third most popular website (#1 Google, #2 YouTube).
Facebook Dating is available to users of the social network who are aged at least 18.
Nathan Sharp, product manager of Facebook Dating says that the feature is a result of the company's mission to make Facebook the single best place to start a relationship online.
"Facebook Dating is a dedicated feature within the Facebook app, specially designed to give people full control of their experience looking for a meaningful relationship", he said.
"People will be able to match with others based on their preferences and interests, through a dedicated dating profile inside the main Facebook app.
"Dating profile associates with a Facebook profile, including just a name and age, and is separated from the user's Facebook profile."
Sharp said that the dating service is designed for meaningful relationships rather than short-term unions and the feature is an opt-in that allows people to decide to use it, rather than it being by default.
Moreover, it is in the Facebook app – not a separate app – but only non-friends (on Facebook) and friends of friends can see a user's dating profile, which is separate profile from the Facebook profile.
"Facebook Dating's messenger is of a different type to Facebook Messenger. It allows only text and emoji icon to be sent.
"Photos, files, and links cannot be sent via the dating messenger," said Sharp.
He added that Facebook Dating is the new place to first establish a relationship. It was launched first in Colombia.
The feature will also facilitate people to have dating experiences through Event & Group as well. In Thailand, around 52 million people use Facebook every month, and these people are potential users of the dating services.
"Facebook Discovery is designed to be the very best place for people meet the first time while Facebook Dating is designed to be the very best place for people's relationships," Sharp said.

STORY: The Nation


Are you considering a medical procedure abroad? With Thaiger Medical you can research hospitals and doctors, choose a destination in Thailand or abroad, and book an appointment today.

Read more headlines, reports & breaking news in Thailand. Or catch up on your Thailand news.
Pheu Thai now claims to have the numbers to form a coalition. So does Palang Pracharat.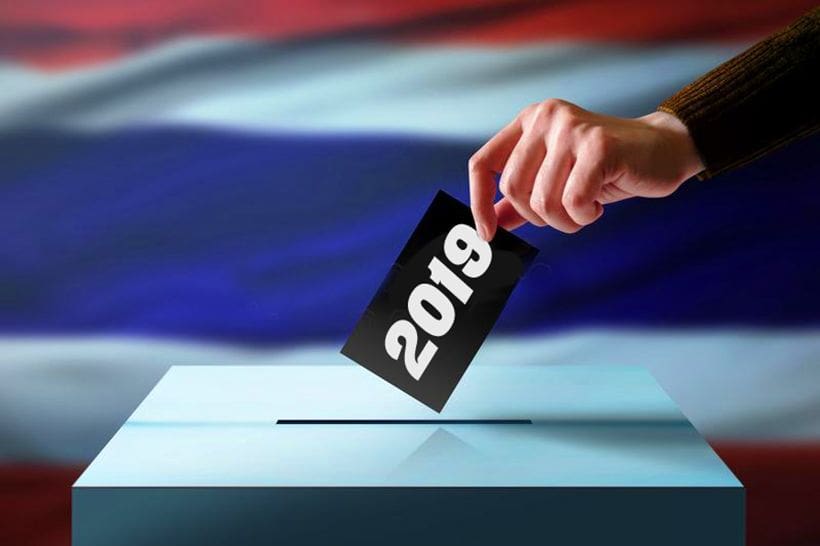 Pheu Thai Party, which at this stage has emerged as the winner of the most lower house seats after the general election, says they've gathered enough support from political allies to form a coalition government. The party's secretary general Phumtham Vechayachai made the claim at a meeting this morning.
He said Pheu Thai and other parties now command enough MPs to form a majority government but didn't name them.
But he admitted that Bhumjaithai Party, a mid-sized party, which is now seen as a king-maker in the post-election scenario, had made no commitment to join the coalition.
Phumtham denied reports that Pheu Thai had already offered Bhumjaithai leader Anutin Charnvirakul the post of PM in return for his party's MP votes.
Meanwhile, the pro-Prayut Palang Pracharath, currently trailing behind Pheu Thai in terms of House seats, has launched their own attempts to form a coalition government.
Pheu Thai says it has a mandate to form a government based on the number of seats it won while Palang Pracharath claims it has more popular votes than the pro-Thaksin party.
While the Election Commission has yet to formally announce election results amidst a political deadlock, it's clear that Bhumjaithai has emerged a key factor in determining any new Thai government. The party is being courted by both Pheu Thai and Palang Pracharath.
Pheu Thai now has the Future Forward Party of Thanathorn Juangroongruangkit as a major ally along with a few other smaller anti-Prayut parties but still needs to have Bhumjaithai on its side to be able to form a workable majority government.
Air Asia apologises for its "Get off in Thailand" promotion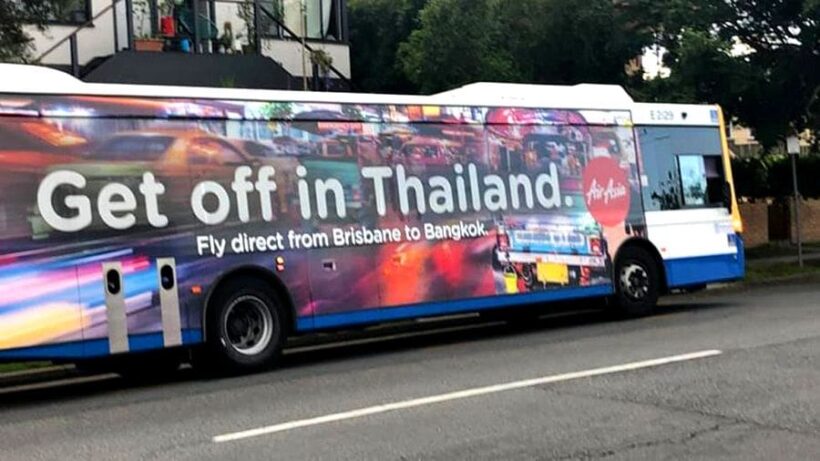 AirAsia has now apologised following an advertising campaign using the phrase "Get off in Thailand" was posted around the city of Brisbane to promote the airline's direct route to Bangkok.
Collective Shout, a campaign movement against the objectification of women says the marketing gaff promoted sex tourism in Thailand.
Melinda Liszewski, a campaigner at Collective Shout accused the airline of "promoting sex tourism."
Air Asia has responded… "AirAsia takes community feedback extremely seriously and the airline sincerely apologises for any inconvenience caused from recent concerns raised."
"AirAsia can confirm the advertising campaign has ended and we instructed our media partners to have the advertising removed as soon as possible today from all locations."
Brisbane City councillor Kara Cook branded the campaign an "absolute disgrace" and said "it should never have appeared on our city's streets."
The Australian regulator Ad Standards said while it had not received any complaints about the advertising on the bus, it had received one complaint about the same advertisement on a billboard.
The same ad is still on a billboard at Brisbane Airport, however the airport tweeted on Monday afternoon that it was being removed as a priority.
AirAsia began a new direct flight route between Brisbane and Bangkok in February this year.
An AirAsia spokesman said the campaign had since ended and the last advertisements were being removed around the city.
Petition aims to impeach Election Commissioners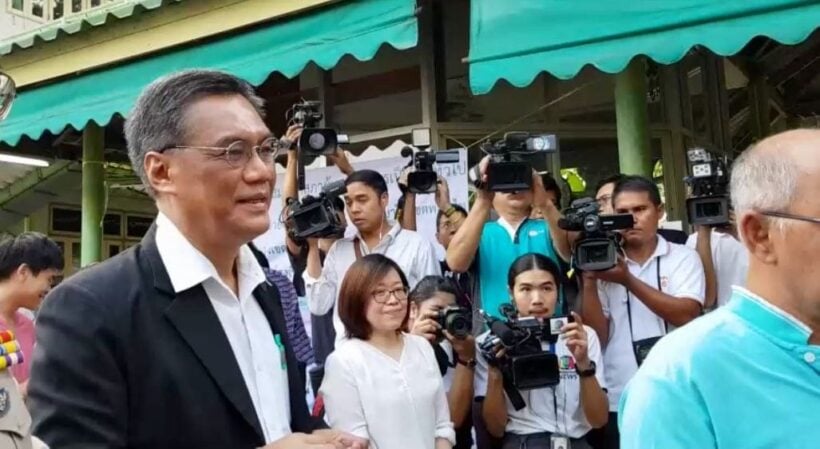 PHOTO: Election Commission chief Ittiporn Boonpracong – The Nation
More than 670,000 people have signed a petition at the change.org website calling for the Election Commission's five commissioners to be 'stood aside' pending an investigation in the aftermath of the March 24 Thai election.
Petitioners contend that the election was marred by mistakes, blunders and tampering.
The campaign could actually become a legitimate threat to the five commissioners due to the large number of signatories.
The petition may be submitted to the NLA speaker in the hope he would submit it to the National Anti-Corruption Commission. The NLA Senators would require 60% support to recommend impeachment of the EC commissioners, according to the Thai Constitution (Charter).
In the meantime the five commissioners would be suspended from duties throwing the election outcome into confusion.
Yesterday, former PM Thaksin Shinawatra, mostly silent during the campaign leading up to March 24, wrote an opinion piece in The New York Times alleging the number of ballots seemed to exceed the number of voters in some booths while in other areas voter turn-out was reported to be twice as many people registered.
His claims were made without evidence.
For their part, the EC claims they were cyber-hacked on Sunday evening.
Deputy EC secretary-general Nat Laosisawakul says, "There were three attacks that caused the system to crash twice."
"Some poll station staff also made errors in compiling the votes."