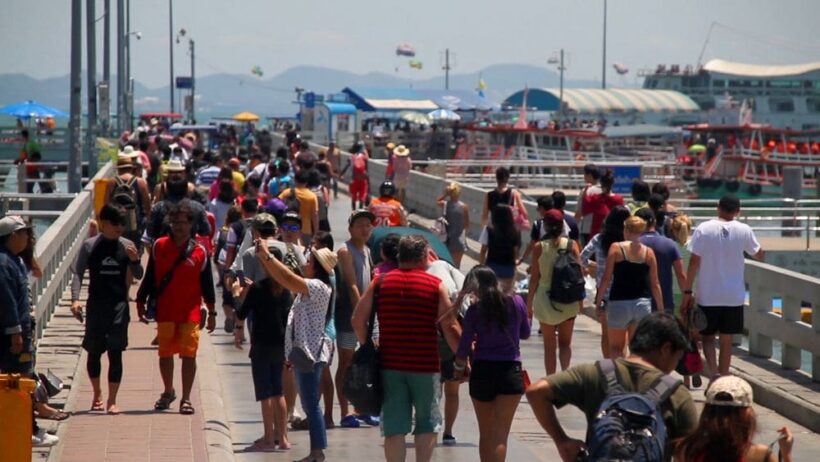 by Kat Chanwanpen
Visitors from 21 countries are getting their visa-on-arrival fee waived for 60 days, starting December 1.
Amid declining numbers of visitors, notably from China, a desperate Cabinet yesterday agreed to waive the 2,000 baht visa-on-arrival fee for tourists from 21 countries for 60 days to try and revive one of the main engines of economic growth.
Meanwhile, the government's economic minister, Deputy PM Somkid Jatusripitak, yesterday made a deal in Shanghai with Chinese e-commerce giant Alibaba to help promote Thailand as a tourist destination to Chinese people.
Tourists from 20 countries plus Taiwan, whose nationals are already entitled to a visa on arrival, will be able to enjoy the fee waiver. The duration of stay, however, will remain unchanged at 15 days.
Here's the list of nationalities that will be able to take advantage of the visa-fee waiver…
Andorra, Bulgaria, Bhutan, China, Cyprus, Ethiopia, Fiji, India, Kazakhstan, Latvia, Lithuania, Maldives, Malta, Mauritius, Papua New Guinea, Romania, San Marino, Saudi Arabia, Ukraine, Uzbekistan and Taiwan.
The proposal was made to the Cabinet by the Immigration Bureau to boost falling tourist numbers over the peak New Year holiday season.
Thailand has seen a continuous decrease in the number of tourists, more than 10 per cent over the past three months, said Government spokesman Puttipong Punnakanta.
The number of tourists coming through Suvarnabhumi Airport in 2016 were 2.2 million and in 2017, 3.1 million. But from January to September this year, the number had declined to 1.7 million, an enormous drop in tourist numbers flowing through the country's largest airport.
It is hoped the visa-fee exemption will attract 30 per cent more tourists and help generate more income for the tourism industry and the entire economy, he said, while declining to estimate the loss in revenue from the visa-fee waiver.
In the past few years, Thailand has been a popular destination among Chinese tourists but due to the July boat tragedy in Phuket, which killed 47 people, the number of tourists from China has dropped significantly.
Observers in the industry said social media in China had been caning Thailand over the past few months, resulting in a decline in Chinese visitors. Comments on the boat tragedy made by Deputy PM Prawit Wongsuwan in the days following the tragedy, the crackdown on zero-dollar package tours as well as news of an outbreak of dengue in the Kingdom had made Chinese tourists wary, according to an expert on Chinese affairs.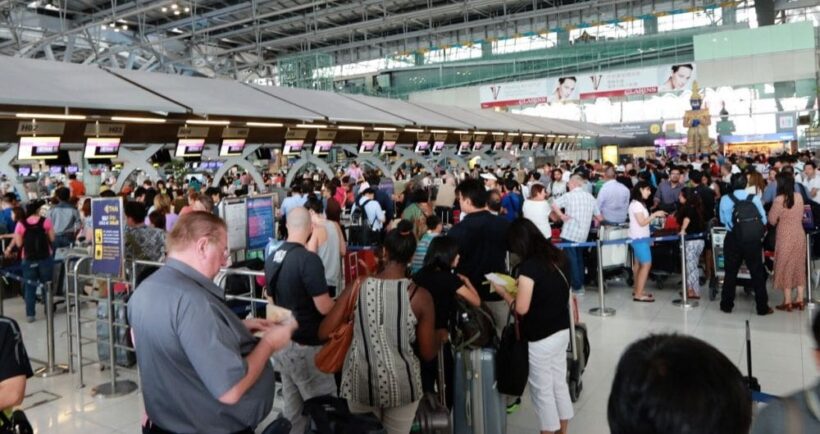 The number of Chinese visitors dropped dramatically from 939,771 in July, when the boat tragedy took place, to 867, 461 in August, down 11.7 per cent, according to the Tourism and Sports Ministry.
Tour operators, hotels and restaurants in Phuket have confirmed that there were still no signs of Chinese tourists returning to the province. Some resorts are saying drop off of Chinese tourists is at least 50%, some cite declines of a much higher number. The lack of big Chinese tourist buses around the island, usually a noticeable part of the traffic flow around the island's roads, have been noticably absent in the last two months.
In Pattaya, deputy mayor Poramet Ngampichet called a meeting with concerned agencies and stakeholders in the tourism sector to map out measures to boost visitor numbers following a sharp decline in tourists. Chinese are among the top visitors to Pattaya, totalling 2.5 million last year.
Meanwhile, Deputy Prime Minister Somkid said yesterday that China's e-commerce giant Alibaba had agreed to help promote Thai tourism. On November 11, or "11/11" – when Chinese people celebrate "Singles Day" – Alibaba will launch a 20 second video on its website to encourage Chinese tourists to travel to Thailand, he said.
The video is expected to reach as many as 800 million Chinese, Somkid said after his meeting in Shanghai yesterday with Alibaba's executives, including its founder and president, Jack Ma.
The Tourism Authority of Thailand had already been instructed to create the video, Somkid said, adding he himself might be featured in the presentation to convey the message of convenience and safety in travelling to Thailand.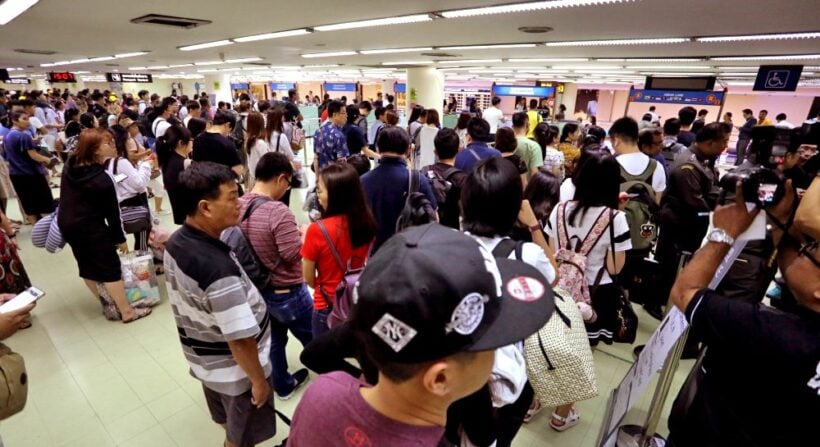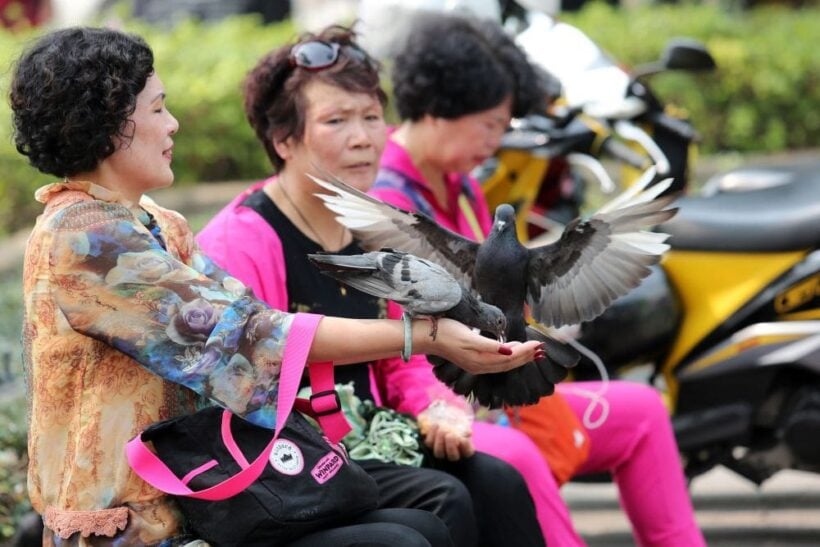 Sort the exchange rate. Why is the baht so ridiculously over valued? For way too long! – JM
Waive visa fee is useless. Improve safety, services, efficiency is the key – AG
Do they seriously think 2000 will make or break someone's decision to travel to another country ? – MZS
Phuket and all other tourist places are over priced for the service and safety that it offers – LE
People come to experience Thailand from various countries and most have a great experience. Those who have visited it tell their friends at home how it was – AK
Surely it's a kickback from a tourist industry that has grown extremely quickly and now puts off a lot of people looking for a nice quality location but only sees pile it high cheap as possible run down hotels and beaches full of Chinese and Russians . There are some stunning hotels in Phuket but they are far and few between and as soon as you walk outside these hotels you are confronted with mayhem and dangerous travelling conditions, the last taxi we used from the airport it became obvious the driver was stoned and we got out and walked the last bit but the company did send the boss to our hotel the next day with a refund . Guess that makes it all ok and never mind the next fate he picked up – GB
SOURCES: The Nation, The Thaiger