Visa-fee waiver for 21 countries as tourism slump sparks panic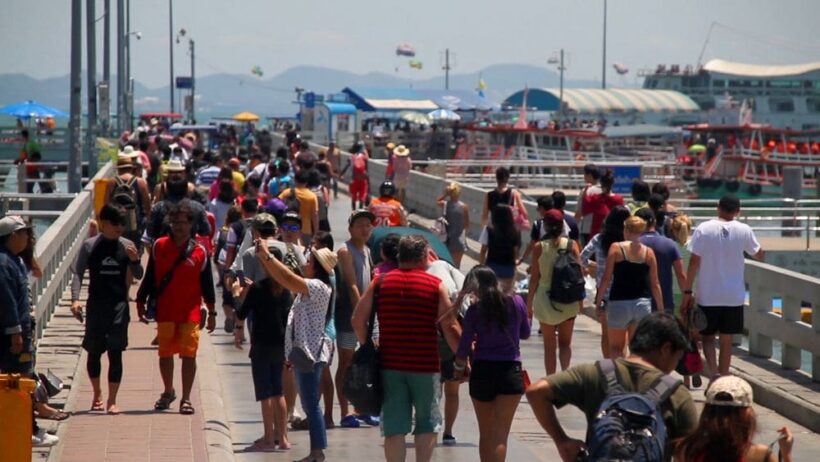 by Kat Chanwanpen
Visitors from 21 countries are getting their visa-on-arrival fee waived for 60 days, starting December 1.
Amid declining numbers of visitors, notably from China, a desperate Cabinet yesterday agreed to waive the 2,000 baht visa-on-arrival fee for tourists from 21 countries for 60 days to try and revive one of the main engines of economic growth.
Meanwhile, the government's economic minister, Deputy PM Somkid Jatusripitak, yesterday made a deal in Shanghai with Chinese e-commerce giant Alibaba to help promote Thailand as a tourist destination to Chinese people.
Tourists from 20 countries plus Taiwan, whose nationals are already entitled to a visa on arrival, will be able to enjoy the fee waiver. The duration of stay, however, will remain unchanged at 15 days.
Here's the list of nationalities that will be able to take advantage of the visa-fee waiver…
Andorra, Bulgaria, Bhutan, China,  Cyprus, Ethiopia, Fiji, India, Kazakhstan, Latvia, Lithuania, Maldives, Malta, Mauritius, Papua New Guinea, Romania, San Marino, Saudi Arabia, Ukraine, Uzbekistan and Taiwan.
The proposal was made to the Cabinet by the Immigration Bureau to boost falling tourist numbers over the peak New Year holiday season.
Thailand has seen a continuous decrease in the number of tourists, more than 10 per cent over the past three months, said Government spokesman Puttipong Punnakanta.
The number of tourists coming through Suvarnabhumi Airport in 2016 were 2.2 million and in 2017, 3.1 million. But from January to September this year, the number had declined to 1.7 million, an enormous drop in tourist numbers flowing through the country's largest airport.
It is hoped the visa-fee exemption will attract 30 per cent more tourists and help generate more income for the tourism industry and the entire economy, he said, while declining to estimate the loss in revenue from the visa-fee waiver.
In the past few years, Thailand has been a popular destination among Chinese tourists but due to the July boat tragedy in Phuket, which killed 47 people, the number of tourists from China has dropped significantly.
Observers in the industry said social media in China had been caning Thailand over the past few months, resulting in a decline in Chinese visitors. Comments on the boat tragedy made by Deputy PM Prawit Wongsuwan in the days following the tragedy, the crackdown on zero-dollar package tours as well as news of an outbreak of dengue in the Kingdom had made Chinese tourists wary, according to an expert on Chinese affairs.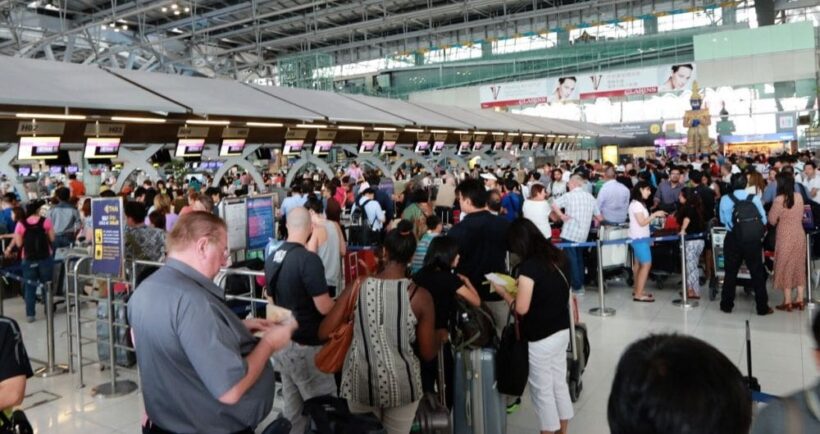 The number of Chinese visitors dropped dramatically from 939,771 in July, when the boat tragedy took place, to 867, 461 in August, down 11.7 per cent, according to the Tourism and Sports Ministry.
Tour operators, hotels and restaurants in Phuket have confirmed that there were still no signs of Chinese tourists returning to the province. Some resorts are saying drop off of Chinese tourists is at least 50%, some cite declines of a much higher number. The lack of big Chinese tourist buses around the island, usually a noticeable part of the traffic flow around the island's roads, have been noticably absent in the last two months.
In Pattaya, deputy mayor Poramet Ngampichet called a meeting with concerned agencies and stakeholders in the tourism sector to map out measures to boost visitor numbers following a sharp decline in tourists. Chinese are among the top visitors to Pattaya, totalling 2.5 million last year.
Meanwhile, Deputy Prime Minister Somkid said yesterday that China's e-commerce giant Alibaba had agreed to help promote Thai tourism. On November 11, or "11/11" – when Chinese people celebrate "Singles Day" – Alibaba will launch a 20 second video on its website to encourage Chinese tourists to travel to Thailand, he said.
The video is expected to reach as many as 800 million Chinese, Somkid said after his meeting in Shanghai yesterday with Alibaba's executives, including its founder and president, Jack Ma.
The Tourism Authority of Thailand had already been instructed to create the video, Somkid said, adding he himself might be featured in the presentation to convey the message of convenience and safety in travelling to Thailand.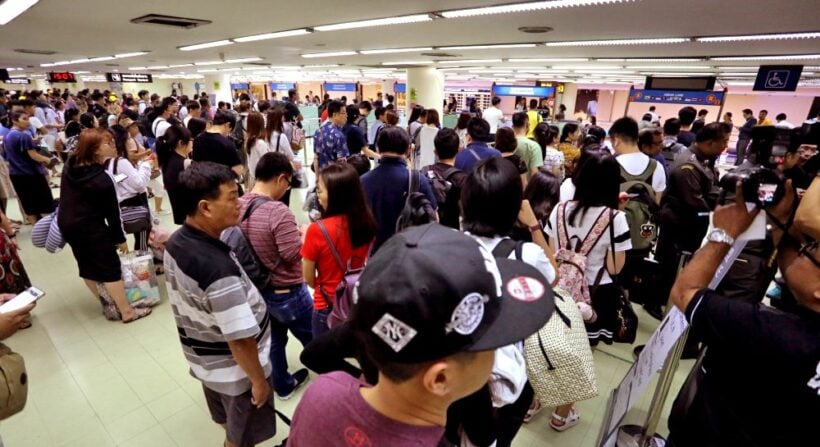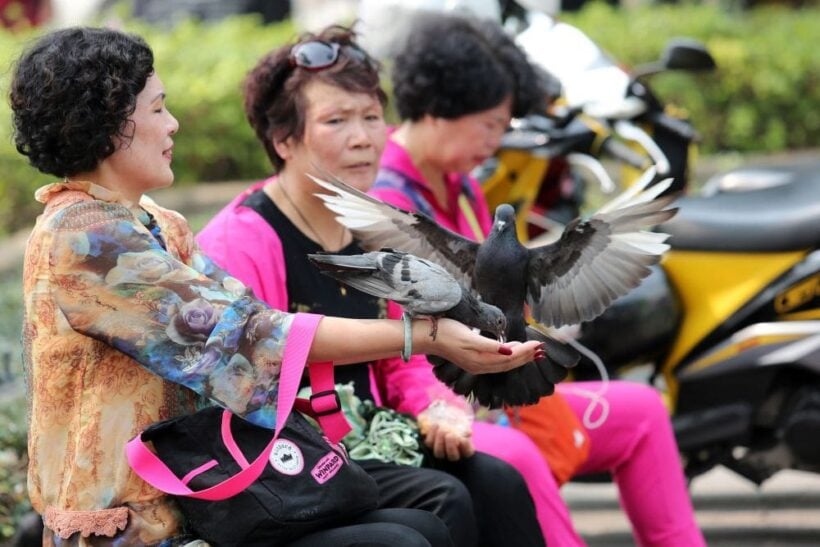 Sort the exchange rate. Why is the baht so ridiculously over valued? For way too long! – JM
Waive visa fee is useless. Improve safety, services, efficiency is the key – AG
Do they seriously think 2000 will make or break someone's decision to travel to another country 🤣 – MZS
Phuket and all other tourist places are over priced for the service and safety that it offers – LE
People come to experience Thailand from various countries and most have a great experience. Those who have visited it tell their friends at home how it was – AK
Surely it's a kickback from a tourist industry that has grown extremely quickly and now puts off a lot of people looking for a nice quality location but only sees pile it high cheap as possible run down hotels and beaches full of Chinese and Russians . There are some stunning hotels in Phuket but they are far and few between and as soon as you walk outside these hotels you are confronted with mayhem and dangerous travelling conditions, the last taxi we used from the airport it became obvious the driver was stoned and we got out and walked the last bit but the company did send the boss to our hotel the next day with a refund . Guess that makes it all ok and never mind the next fate he picked up – GB
SOURCES: The Nation, The Thaiger


Looking to jettison some items before jetsetting away or chartering a yacht? Look no further than Thaiger Classifieds where you can find and post items, work, property and more for free. Be sure to check out YonderTours for things to do in Thailand and tours across the country.

Read more headlines, reports & breaking news in Thailand. Or catch up on your Thailand news.
Thailand 'slightly impacted' from a no deal Brexit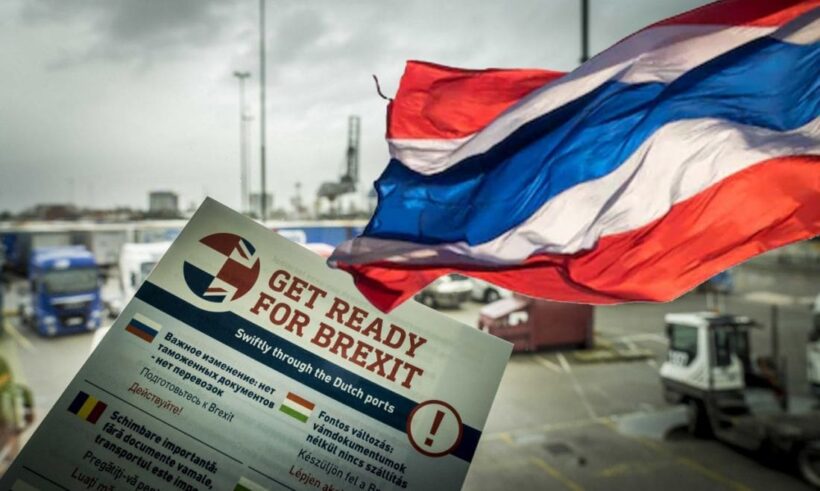 The EU has agreed to postpone Brexit from next Friday and give UK PM Theresa May time to get her deal approved in Parliament.
The PM had hoped to persuade the EU to delay the March 29 Brexit date, set in law, to June 30. But the EU country leaders have offered her two dates…
A delay until May 22 if MPs approve her withdrawal deal in next week's vote.
2. A shorter delay until April 12 if they reject it. But the UK will have to set out its next steps – another extension or leaving without a deal.
But the EU says a further extension beyond April 12 is only possible if the UK agrees to hold EU elections on May 23.
As to how British lawmakers can sort things out in a few weeks after two years of debate remains to be seen.
But economists are warning Thailand to brace for some fallout from the UK exit from the EU because it is more likely to happen than not, just a matter of when.
First of all, no-deal Brexit means the UK will no longer be a part of the EU bloc and will have to revert to World Trade Organisation rules on trade. Made-in-UK goods will be subject to EU tariffs, like that of other non-EU nations. Meanwhile, the price of the EU-made merchandises in the UK may become more expensive as they will have to bear the cost of imported tariffs as well.
According to SCB Economic Intelligence Centre, a no-deal Brexit will impact the UK economy and, consequently, affect British purchasing power overseas. British demand for Thai exports, namely automobiles and parts, and processed chicken meat may reduce.
British expats will also have to face a worsening rate of exchange with the Thai baht, lessening the power of the British pound they bring into the Kingdom for living, retirement or holidays.
Nonetheless, the overall impact on Thai exports should not be significant because the Thai outbound shipment to the UK represents only 1.5 percent of total Thai exports, according to the the think tank of Siam Commercial Bank.
Brexit may also prompt Thailand and the EU to renegotiate some trade deals such as import quota to the EU. Thailand may have to renegotiate the export quota with the EU on processed chicken, as an example. And Thailand may also have to negotiate another chicken export deal with the UK separately after the UK separation from the EU.
Auramon Supthaweethum, Director-General of Department of Trade Negotiations, said Brexit could complicate the process of Thai-EU free trade negotiation, which is scheduled to resume in the second half of this year.
"At any rate, after the Thai general election, Thailand is set to continue to negotiate with the EU on the Thai-EU free trade deal regardless of the UK decision."
On the bright side, Brexit may prompt the UK investors to pay more attention to potential markets beyond the EU border. At present, direct investment from the UK to Thailand is small, accounting for only 3.5 percent of the total foreign direct investment, according to SCB.
Kasikorn Research Centre note that in addition to Brexit, Thai investors should take into account the consequences of the EU and Japan's Economic Partnership Agreement which came into force last month.
The EPA could affect the exports of Thai automobile which is part of the Japanese' supply chains. The EPA will end tariffs of auto and parts between Japan and EU by 2026.
Kasikorn Bank's think tank says, in light of Brexit, some Japanese automakers will likely relocate some of their car production from the UK to other EU countries to maintain the EU trade privileges. Nissan and Honda have already flagged this probability.
Thus, the destinations for Thai exported automobiles and parts, which are part of the supply chains of Japanese automakers, may also change in accordance with Japanese automakers' revised business strategy.
While the actual impacts on trade and investment remain to be seen, Brexit has been chiefly attributed to the volatility of the British pound since the referendum in 2016.
The SCB Economic Intelligence Centre say the weaker British pound could dampen the sentiment of British arrivals. They note that UK holidaymakers are among the high spenders in Thailand with 77,600 baht per trip.
"At any rate, since the receipts from British travelers represent only 2.1 percent of the total, the impact on the Thai tourism industry will be insignificant."
Deputy PM promises 'no coup' after the election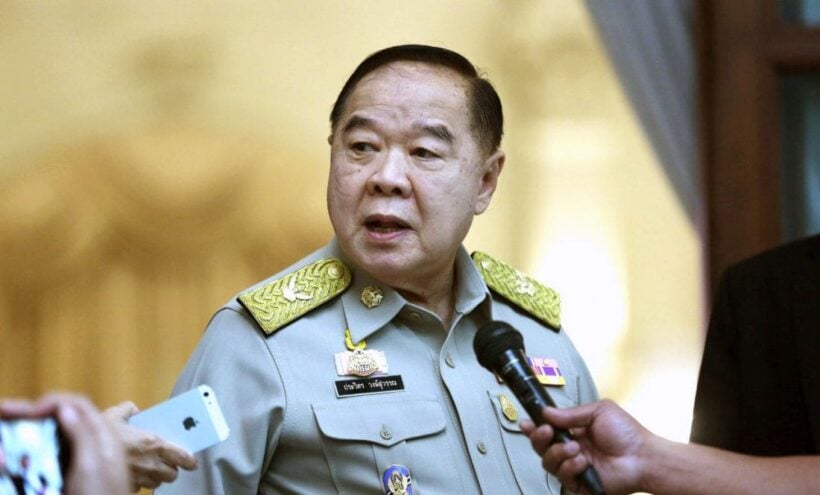 Thailand's Deputy PM General Prawit Wongsuwan is hosing down speculation that there could be another coup after the March 24 general election if the votes don't support the pro-military parties.
Responding to questions about his role in maintaining peace and order around this Sunday's election, General Prawit says there is "nothing to worry about", including the situation in the three southernmost provinces of Yala, Pattani and Narathiwat.
He says there are no special orders to officials in charge of security affairs.
He told reporters to ask the Ruang Palang Prachachart Thai party founder Suthep Thuagsuban about his reported threat to stage street protests if the pro-Thaksin Pheu Thai party wins the election (again).
General Prawit dismissed speculation that he would act as a negotiator to help form a coalition government with the pro-military Palang Pracharat party. He also said that PM Prayut Chan-o-cha had not asked him to stay on after the election.
On the eve of the election (tomorrow), most parties will hold major campaign rallies in Bangkok and in their respective political strongholds, according to Thai PBS.
It is unlikely that any single party will win a majority of the lower house seats and will need to negotiate a coalition with other parties. If no party wins a majority of lower house seats, the combined houses of parliament, which includes the military-appointed upper house, will sit to choose an 'outsider' prime minister which could be almost any Thai citizen.
King awards rescuers of Mu Pa football team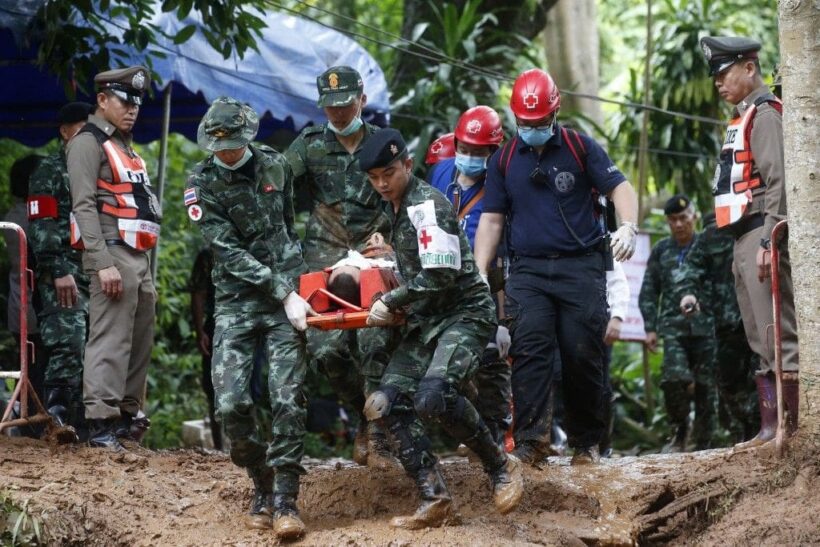 His Majesty the King has awarded 187 people, including 115 foreigners, with The Most Admirable Order of the Direkgunabhorn for the rescue of the Mu Pa football team last July.
The announcement in the Royal Gazette reads the government recognises that those people who helped those in peril performed good deeds and deserved to be honored.
They will be granted the Most Admirable Order of Direkgunabhorn.
The Most Admirable Order of the Direkgunabhorn was established by King Bhumibol Adulyadej (Rama IX) on July 22, 1991 to be bestowed upon those who have rendered devotional services to the Kingdom of Thailand.
The title Direkgunabhorn (ดิเรกคุณาภรณ์) roughly translates as "Noble order of abundance and quality."
SOURCE: NNT | Wikipedia