Phuket Gazette Thailand News; Yingluck dumbs down Thaksin sound bite; Police payout for cell fire; Monks need more proof; Fireworks fatalities spark legal action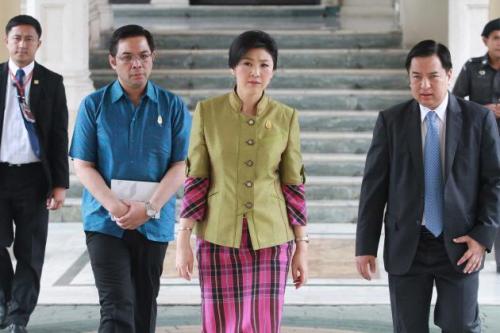 PHUKET MEDIA WATCH
– Thailand news compiled by Gazette editors for Phuket's international community
PM downplays Thaksin audio clip
The Nation / Phuket Gazette
PHUKET: Prime Minister and Defence Minister Yingluck Shinawatra said yesterday that Deputy Defence Minister Yuthasak Sasiprapha had spoken to her by phone about the audio clip in which it is alleged he and Thaksin Shinawatra discussed a plot to bring the former prime minister back to Thailand.
Yingluck said Yuthasak had not offered many details about the clip and did not mention he would be quitting his job. She added that agencies would check the audio clip, but she was confident relations between the government and the military would not be adversely affected.
She declined to comment on whether the clip was leaked by politicians disappointed at not getting a Cabinet seat in the recent reshuffle and refused to say if the voice heard in the clip was her brother Thaksin's.
Yuthasak also declined to respond to media reports about the clip.
Pheu Thai Party leaders have ordered their MPs to refrain from commenting on the issue, saying their comments would only create negative consequences, as Yuthasak had already called the PM to discuss the issue.
Interior Minister and Pheu Thai Party leader Charupong Ruangsuwan said he had not listened to the clip but had read detailed accounts about it. He believed no damage would be caused to the country by the conversation in the clip.
"Even if the conversation was real, which part of it caused damage to the country? From what I have read, I didn't see anything that would harm the country. If some people interpret it as wrong, that's a personal issue," Charupong said.
Pheu Thai party-list MP Cherdchai Tantisirin called on the Information Technology and Communications Ministry to trace who leaked the clip, saying he believed the incident could delay Thaksin's return to Thailand by a further two or three years.
Worachai Hema, Pheu Thai MP for Samut Prakan, said the clip was not real but made by a group who wanted to sabotage the government by causing confrontation with the military. The group also made the fake clip to prevent Thaksin from returning home, Worachai said. He said the opposition, government opponents, and independent agencies have teamed up to bring down the government, which must fight against extra-constitutional power.
Dithaporn Sasasamit, Internal Security Operations Command spokesman, and a Defence Ministry aide, declined to comment on this issue or any relating to his superiors. However, he said what had happened would not affect the work of the military, which was a disciplined organisation.
Moreover, it would not hurt national security, as Thais and people in all neighbouring countries knew the military and its work record well, he said.
Relatives of Nonthaburi jail fire victims to get compensation
The Nation / Phuket Gazette
PHUKET: The relatives of four detainees who died in a fire at Sai Noi police station in Nonthaburi last Saturday night will be compensated and the officers deemed responsible for their deaths will be punished, Deputy Prime Minister Pracha Promnok said yesterday.
Pracha also expressed condolences to the grieving families and said police would not neglect the case. It would be determined later whether the deaths were the result of neglect of duty, carelessness or uncontrollable factors, he added.
An investigation into the incident is underway after a committee was set up yesterday, said National Police chief Adul Saengsingkaew, who said those found responsible would be disciplined and prosecuted.
Asked about complaints by relatives that policemen had not done enough to release the detainees from the lock-up during the fire, Adul said: "We are waiting for the investigation results."
He said preventive measures would be worked out and would become standard practice, while police officers on duty would be instructed to follow them and fire drills would be conducted. Asked whether the station chief would also be held responsible, Adul said it would be known soon.
A senior investigator, Pol Maj-General Piya Sontrakool, said it would take around 10 days for the probe to be completed. He said a police sergeant on duty was trying to help out the detainees but could not brave the heat and smoke in the room where the four were held. The unnamed sergeant suffered minor burns, Piya added.
National Human Rights Commissioner Parinya Sirisarakarn suggested that police learn from this tragic lesson and increase safety measures to protect detainees.
"There should be safety measures and cell improvements," Parinya said, adding that the police officers who hold the cell keys should be authorised to release the suspects in the event of a fire or other emergency, without risk of being disciplined.
"But it should be done carefully to prevent suspects from starting fires in a bid to escape," he warned.
Senior monks want more proof before taking action
The Nation / Phuket Gazette
PHUKET: Senior monks have decided not to terminate Luang Pu Nenkham's status as a Buddhist monk until additional evidence is provided.
Luang Pu Nenkham is accused of having a sexual relationship with a minor and fathering a child. If this can be proved, he will be forced to give up his saffron robes and face legal action because the girl was only 15 at the time of the alleged relationship.
Senior monks in Si Sa Ket yesterday convened a meeting to discuss the evidence gathered by the Department of Special Investigation (DSI).
The DSI submitted its report to the Si Sa Ket monastic chief on Sunday because Wat Pa Khanti Dhamma, where Luang Pu Nenkham serves as an abbot, is located in that province.
Phra Khru Watcharasittikhun, secretary to the Si Sa Ket monastic chief, said yesterday that the senior monks had looked into the report and have decided to wait for more evidence before making any decisions.
"We will request more information from the DSI," he said.
Weera Daosee, an academic at the Si Sa Ket Buddhism Office, suggested that it would take DNA results or the monk's confession to warrant the termination of Luang Pu Nenkham's monkhood.
According to Weera, the monk has yet to be proven guilty.
Luang Pu Nenkham has been at the centre of much negative publicity after a video clip of him enjoying a ride on a private jet and carrying a luxury bag, caught the media spotlight.
Several people have since come forward to file allegations against him, though he has yet to show up or respond.
DSI senior official Pol Lt-Colonel Pong-in Intarakhao said yesterday that there was enough evidence to prove that Luang Pu Nenkham had been sexually involved with a 15-year-old girl.
"We will forward our investigation to the local police so they can take further action," he said.
He added that DSI officials would also arrange DNA tests for the girl who said she was sexually involved with Luang Pu Nenkham, and for her son.
"We will also look into his financial status and transactions," Pong-in said, adding that it is believed the monk was engaged in shady businesses given that he seems to own several luxury vehicles.
Pong-in said the DSI would also summon the pilot who provided some hints about the monk's suspicious behaviou
— Phuket Gazette Editors
Want more from the Thaiger family?
📱 Download our app on Android or iOS for instant updates on your mobile
📧 Subscribe to our daily email newsletter
👍 Like/Follow us on Facebook
🔔 Subscribe to or Join our YouTube channel for daily video updates
Family sues prime minister, CCSA after Covid-infected relative dies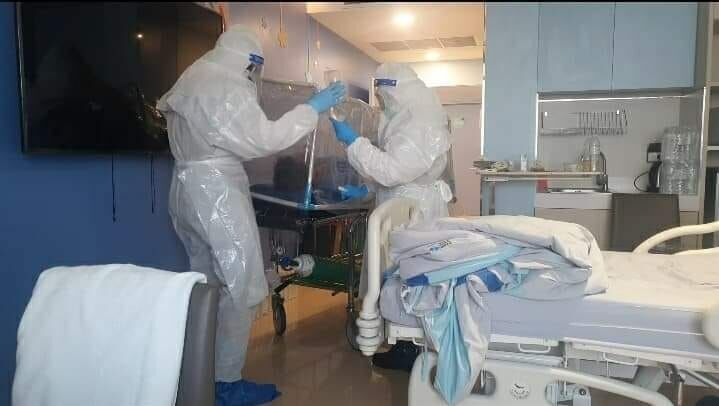 The family of a man who died while infected with Covid-19 is demanding the prime minister, as well as other government officials, pay millions of baht in compensation, citing "negligence" after calls to Covid-19 hotlines went unanswered or were not of help.
35 year old Kunlasub Watthanaphon died on April 23. Kunlasub is said to have contracted the virus from a cluster in Bangkok. Many of the clusters of infections early in the recent outbreak were concentrated in nightlife districts in Bangkok including Thong Lor and Ekkamai.
When Kunlasub developed Covid-19 symptoms, he called the hotline numbers for those who think they make have contracted the virus. If he had received proper treatment quicker, the family says he might still be alive.
"The CCSA announced telephone helplines – 1330, 1422, 1668, 1669 and 1323 – for people who suspected they had contracted Covid-19. When my brother developed Covid-like symptoms he called these numbers. However, they were either busy or someone picked up but did not send help right away."
Kunlasub had documented his illness on Facebook, posting updates, as well as photos and videos, up until the day of his death.
The death of the 35 year old man, who is well known in the esport, or video competition industry, sparked controversy. One person wrote on Facebook after Kunlasub's death "My friend didn't die because of a congenital disease. He died because he wasn't treated in the early days."
The case was filed at the Administrative Court today. It demands compensation of 4.53 million baht from the Centre for Covid-19 Situation Administration as well as PM Prayut Chan-o-cha, his secretary and the prime minister's office.
The family is also suing Thong Lor entertainment venues, where the first clusters were reported in the recent outbreak, for negligence.
"Had the CCSA imposed a strict lockdown on entertainment venues and banned travel during the Songkran holiday, the latest wave of Covid-19 with over 2,000 new infections daily would never have happened."
SOURCE: Nation Thailand
Want more from the Thaiger family?
📱 Download our app on Android or iOS for instant updates on your mobile
📧 Subscribe to our daily email newsletter
👍 Like/Follow us on Facebook
🔔 Subscribe to or Join our YouTube channel for daily video updates
Thailand News Today | 8 clusters in Bangkok, Phuket party organisers charged | May 14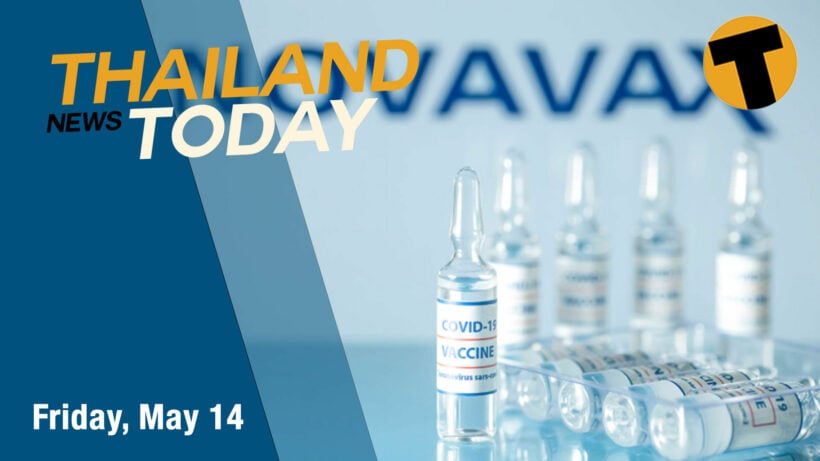 Foreigners may face a slight delay in receiving their Covid-19 vaccines, The BMA has now confirmed 8 clusters of Covid infection in the capital, Thai Private Hospital Association is now working to offer a variety of Covid-19 vaccine brands to Thais and Patong police have announced that the managers of the Phuket venues that hosted the Kolour entertainment event swill be charged under Thailand's Emergency Decree provisions.
Want more from the Thaiger family?
📱 Download our app on Android or iOS for instant updates on your mobile
📧 Subscribe to our daily email newsletter
👍 Like/Follow us on Facebook
🔔 Subscribe to or Join our YouTube channel for daily video updates
Market down as good US economy drives interest rate fears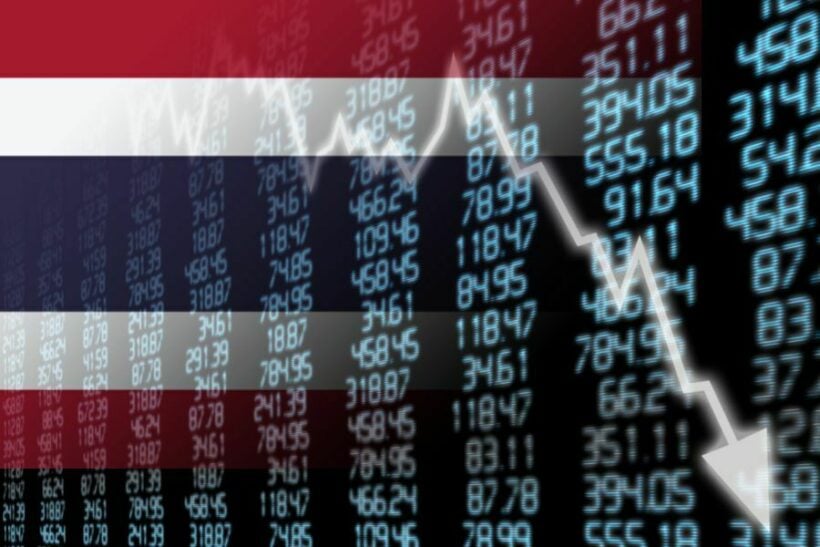 After US inflation exceeded targets and increased 4%, global stock markets including Thailand plummeted yesterday with fears of rising interest rates. Almost 144 billion baht was traded yesterday with the market at one point diving down 70 points in the late afternoon before recovering to a 23.72 point loss, closing at 1548.13.
2% is a high rate of inflation so the big numbers sparked fears that the US Federal Reserve will reduce quantitative easing and increase interest rate which decreases the market's liquidity. The US economy is surging with the Consumer Price Index up 4.2% over last year.
The balancing out of the economy will likely push risky prospects like the stock market down while driving up commodity prices like energy and oil. This may hurt the Stock Exchange of Thailand in the short run, but will likely have long-term positive effects as the SET has a large number of energy stocks that will benefit from the market's change.
Some long-term investors in Thailand fear quantitative easing and the market's tightening because it drives away foreign investors which in the past made up 30% of the Thai market. But now foreigners only account for 20% so the negative effect should be much less. However, in the normal inflation range of 1 to 3%, the stock market should have a price-to-earnings ratio of 20 and some experts have downgraded it to 18 now.
Eyeing the US, some experts predict that even accelerated quantitative easing won't come into effect until the end of the year and interest rates probably won't rise significantly within the next 2 years. Watching the continued effect of the Covid-19 pandemic and US unemployment figures will be key indicators driving the global market up or down.
Even with the stock market down in Thailand, there's still some good news as Thai corporations listed on the SET expected to cross the 200 billion baht profit threshold this week, after reporting 180 billion baht in the first quarter of the year, with 55% of the market recording a profit.
SOURCE: Bangkok Post
Want more from the Thaiger family?
📱 Download our app on Android or iOS for instant updates on your mobile
📧 Subscribe to our daily email newsletter
👍 Like/Follow us on Facebook
🔔 Subscribe to or Join our YouTube channel for daily video updates