Thailand
Phuket Gazette Thailand News: Thailand among Asia's highest achievers; Thai TV unplugged; drought, erosion bite hard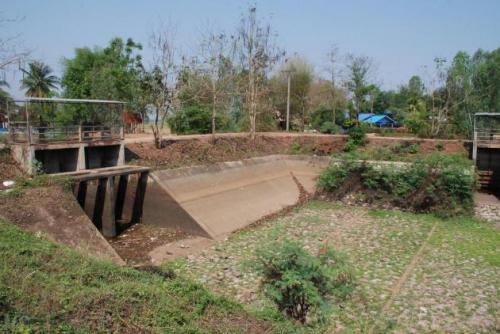 PHUKET MEDIA WATCH
– Thailand news compiled by Gazette editors for Phuket's international community
Thailand joins ranks of 'high achievers' in East Asia
The Nation / Phuket Gazette
PHUKET: Thailand has made it into the UNDP's list of "high achievers" in East Asia, along with China, Indonesia, Vietnam and Malaysia.
The rapid human development progress of Thailand and Asia-Pacific nations is helping drive a historic shift, with hundreds of millions of people lifted from poverty and billions poised to join the fast-growing middle class, according to the 2013 "Human Development Report", which analyses more than 40 developing countries that have made striking human development gains in recent years.
The report attributes their achievements to strong national commitments to better public health and education services, innovative poverty eradication programs and strategic engagement with the world economy.
The report notes that Thailand's success holds lessons for less developed economies, especially in Sub-Saharan Africa. Countries endowed with arable land can continue expanding stable jobs in agriculture, as did Thailand, whose employment pattern of the 1960s is comparable to that of many Sub-Saharan African countries today.
Thailand has forged millions of stable jobs in non-manufacturing industries such as retail, hospitality and construction, as well as in commercial farming. Stable agricultural jobs increased from just 519,000 in 1960 to nearly three million in 2008.
East Asia's most dynamic economies – including Thailand, Indonesia, Malaysia and Vietnam – could use their foreign reserve holdings and other resources for creative new approaches to development assistance within the region and beyond.
While these countries differ greatly in their histories, political systems and economic profiles, they share common factors. Most had assertive governments that sought to take strategic advantage of the opportunities offered by global trade, while reducing poverty and inequality through pioneering home-grown social programs.
East Asian countries like Thailand face many of the same challenges of developing countries in other regions – aging populations, environmental risks, political pressures and inequality – and countries will need to stay smart to maintain their momentum.
Asia-Pacific will see a striking increase in the share of the elderly in the near future. This will push up the dependency ratio, which is the ratio of younger and older people to the working-age population. The productive-age population, ages 35-50, currently the largest population share, will reach retirement in 15-25 years.
Advancing health requires more than high-quality health services. Human poverty is multidimensional and many countries are discovering that they need simultaneous interventions on multiple fronts, including improvements in health and drug technology, widespread vaccinations, and public and private investments in health.
Thailand's universal health coverage is mentioned by the report as a bright spot. By 2009, 76 per cent of the population of about 48 million were registered in the universal health coverage scheme, which provides free inpatient and outpatient treatment and maternity, dental and emergency care. The scheme is fully financed by the government, with a budget in 2011 of US$34 million – $70 for each insured person – which accounts for 5.9 per cent of the national budget.
Cancellation of talk show prompts NBTC to act
The Nation / Phuket Gazette
PHUKET: Following the abrupt cancellation of a controversial TV talk show on the Thai Public Broadcasting Service (PBS), an official with the National Broadcasting and Telecommunications Commission said an NBTC sub-committee will soon draft guidelines for local TV stations to follow when they are considering the cancellation of a program.
"This standard will be soon applied to all media outlets to prevent an abrupt cancellation or suspension of TV programs like in the recent cases of 'Nua Mek' and 'Tob Jote Prathet Thai'," Natee Sukonrat, chairman of the NBTC's broadcasting committee, said.
The cases of the Channel 3 drama series "Nua Mek 2" and the Thai PBS talk show "Tob Jote" are similar in that the stations decided to cancel the shows themselves. Such actions can be allowed in accordance with Section 29 of the Act of Entrepreneur Affairs in Broadcasting and Television of 2008, Natee said.
"However, cancellation or suspension of TV programs widely affects viewers. The sub-panel on television programming and scheduling must therefore draft a proper guideline for TV stations to follow. The guidelines will be submitted to the broadcasting committee in the next two weeks," he said.
The latest controversy involves the Thai PBS talk show "Tob Jote Prathet Thai" ("Answering Questions about Thailand"), which was yanked from the air before it was broadcast on Friday night. The program is hosted by Pinyo Traisuriyathamma, the outspoken executive editor of Open Books Publishing House.
The topic of the program was the "Thai Monarchy under the Constitution" and Friday's fifth and final episode was to feature the continuing debate between Thammasat University lecturer Somsak Jeamteerasakul and social critic Sulak Sivaraksa.
On Saturday, Pinyo announced on Facebook that his show would no longer air on Thai PBS. He said his work as a journalist had been interfered with and he'd been intimidated by people in the organization.
Thai PBS managing director Somchai Suwanban said he had decided to not air the show after a group of viewers came to the head office to request the show's cancellation. Somchai said he feared the program's production team might be in danger so he decided to postpone the broadcast pending a review by a subcommittee in charge of receiving public complaints.
Somchai added that Thai PBS was a public TV station and it has the duty to allow people to air their opinions, but now the debate has been restricted to private discussions.
The editorial team of "Tob Jote" defended their work on Facebook yesterday, saying the show was produced in a neutral manner with equal time given to both sides. They also said they believed that the content would have a positive effect on the high institution. The Facebook page has been accessed more than 600,000 times since the cancellation, the team said.
The show also came under heavy criticism during a Senate session yesterday. Appointed Senator General Lertrit Wetsawan, a former executive of Channel 5, lambasted the "Tob Jote" team, saying their ulterior motive was to topple the monarchy. He called authorities to take legal action against host Pinyo and his guests Somsak and Sulak for lese majeste offenses.
Appointed Senator Wanchai Sornsiri criticized the Thai PBS management for airing the series.
"Do not think that such content in the program is progressive or cool. It is like the saying, 'to look for lice to put on your head'.'
Other appointed senators voicing their disapproval included Trungjai Buranasompop and Pornpan Bunyaratpan. They said that the taxpayer-funded Thai PBS should produce content that benefits most Thais, such as a show about the rice-pledging scheme as opposed to talk of amending the lese majeste law, which affects only a few.
Farmers warned of low water levels
The Nation / Phuket Gazette
— Phuket Gazette Editors