Thailand
Phuket Gazette Thailand News: Security tightened in capital; Cop helped Russian scammers; Changes needed in HIV fight; Thais score low in English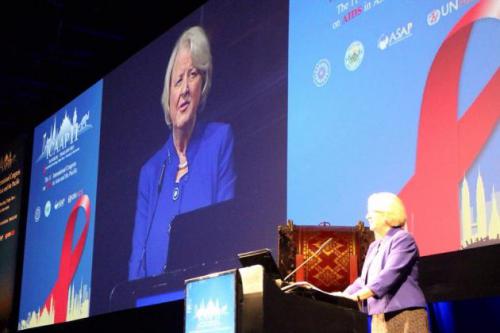 PHUKET MEDIA WATCH
– Thailand news compiled by Gazette editors for Phuket's international community
Security in Bangkok tightened
Phuket Gazette / The Nation
PHUKET: Security has been beefed up in Bangkok as protesters wait to hear the Constitutional Court's ruling on charter amendment to be announced later today.
About two companies of policemen were deployed to secure the court compound, with 20 officers taking up sentry duty to keep out unauthorised individuals. Roadblocks and barriers have also been set up to shield the court building.
Meanwhile, five companies of police officers were deployed to secure Rajamangala Stadium, where pro-government red shirts are rallying.
Citing an approval by the prime minister, Labour Minister Chalerm Yoobamrung said yesterday that he was now in charge of running the police crowd-control measures.
He said he would work with Deputy PM Pracha Promnog, who is already in charge of national security. "I am sure my job and his would not be in conflict because we would coordinate," he added.
Chalerm added that a coordination centre has already been set up at the Labour Ministry, where a daily meeting with the police will be held. National Security Council Secretary-General Paradorn Pattanathabutr and Government Spokesman Teerat Ratanasevi also serve at this centre.
The red-shirt rally at the Rajamangala Stadium kicked off yesterday with some 1,500 protesters coming from all over the country, including Chiang Mai, Buri Ram, Udon Thani and Nakhon Ratchasima.
Red-shirt leader Thida Thavorn-seth said the protesters will disperse today if the court ruling is positive, otherwise the leaders will meet and decide on future moves.
Somphote Prasartthai, a red-shirt leader from Nakhon Ratchasima, said some 100 former paramilitary rangers hailing from the province were coming to Bangkok to serve as guards for the protest.
Meanwhile, Bangkok police chief Camronwit Toopgrajank said he was worried about a rise in general crimes, possibly because the police force will be busy handling protesters on both sides – both those for and against the government.
He said police officers had been stationed at vantage points near the Democracy Monument rally site to provide security, not to spy on the anti-government mob or to target former Democrat MP Suthep Thaugsuban, as he claimed to the crowd recently.
Protesters, led by Suthep, first occupied areas near Democracy Monument on November 4 to voice their opposition to the government amnesty bill, before changing the refrain to an anti-Shinawatra one.
Meanwhile, the Network of Students and People for Reform of Thailand (STR) moved its anti-government rally to Makkhawan Bridge on November 7, while the People's Army to Overthrow the Thaksin Regime group took over the Phan Fa Lilat Bridge on November 5.
Vocational students who were part of the STR rally have moved from Makkhawan Bridge to join the crowds at Democracy Monument, coordinator Uthai Yodmanee said yesterday. However, the main body of protesters, including students from Rangsit University and members of the State Enterprises Workers' Relations Confederation, remain at Makkhawan Bridge.
According to police updates released yesterday afternoon, some 450 protesters were stationed at Democracy Monument, 250 at Phan Fa Bridge and 100 at Makkhawan Bridge. There were no rally speeches as of yesterday morning.
Police are expected today to carry out peacekeeping measures at three sites – Rajdamnoen Avenue, Raja-mangala Stadium and the Constitutional Court.
Police officer sacked for helping Russian duo
Phuket Gazette / The Nation
PHUKET: Tourist Police Division chief Maj-General Apichai Theamart said yesterday that Senior Sgt-Major Nonthapan Saengsuk, 37, had been sacked for allegedly helping two Russian criminals, who are believed to have used fake debit and credit cards to withdraw money. He said a disciplinary probe has also been launched to investigate the officer's superiors.
Nonthapan was arrested in Nakhon Ratchasima along with Russian suspects Vasily Ivanoff, 27, and Serge Peterneff, 38, for allegedly conspiring to use fake credit and debit cards to withdraw more than Bt2.9 million from ATM machines across the provincial capital.
The suspects also had in possession more than Bt2.9 million in cash that they had allegedly withdrawn over the past week as well as 328 counterfeit ATM cards. A subsequent search of the Russian suspects' hotel rooms in Bangkok also turned up more than Bt1.5 million in cash, 31 fake credit cards and evidence suggesting that Ivanoff may have withdrawn about Bt65 million since arriving in Thailand.
Meanwhile, Nakhon Ratchasima police have launched a manhunt for more accomplices – possibly foreigners.
Policy changes needed to fight HIV
Phuket Gazette / The Nation
PHUKET: Legal reform – including the revision and removal of some laws and policies affecting people living with HIV – must be implemented to end stigma and discrimination in the Asia-Pacific region, an international conference on HIV/Aids was told yesterday.
Almost all countries in this region have some punitive laws and policies that prevent people living with HIV and key populations from accessing life-saving HIV services, according to a recent UN report.
"HIV in Asia and the Pacific: Getting to Zero" by the Joint UN Programme on HIV/Aids (UNAids) said 33 countries in the region are known to criminalise soliciting, 18 countries criminalise same-sex sexual behaviour, 11 countries incarcerate people who inject drugs in compulsory drug detention, and 11 countries still have in place some type of HIV-related restrictions on entry and residence.
The report was launched yesterday during the 2013 International Congress on Aids in Asia and the Pacific (ICAPP11) being held in Bangkok until November 22. Over 3,500 participants including health experts, policy-makers, civic groups and representatives of people living with HIV are attending the conference to discuss new ways to handle HIV in the region.
According to the report, new HIV infections in the region remain concentrated among key populations including: people who buy and sell sex, people who inject drugs, men who have sex with men, and transgender people.
The region's fastest-growing rate is among men who have sex with men and these epidemics are typically concentrated in major cities. The report estimated that HIV prevalence among men who have sex with men is over 10 per cent in at least 10 Asian metropolitan areas.
Although more people have access to the region's HIV services, most programmes to protect key populations and their members' intimate partners from HIV are inadequate in size and scale. Only an estimated 8 per cent of overall Aids spending in the region is for HIV prevention among key populations at higher risk, the report noted.
The report estimated that about 4.9 million people were living with HIV in Asia and the Pacific in 2012. Eleven countries accounted for more than 90 per cent of people living with HIV and new HIV infections in the region – Cambodia, India, Indonesia, Malaysia, Myanmar, Nepal, Pakistan, Papua New Guinea, Philippines, Thailand and Vietnam.
Emerging epidemics were evident between 2001 and 2012, |and new HIV infections increased 2.6 times in Indonesia, while
— Phuket Gazette Editors