Phuket Gazette Thailand News: Rice rage afoot; Supercar probe changes gear; White masks rob 7-Eleven; Cartoonist surrenders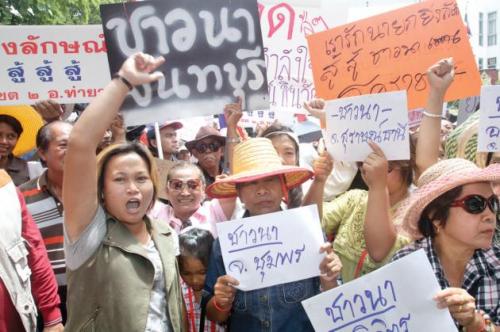 PHUKET MEDIA WATCH
– Thailand news compiled by Gazette editors for Phuket's international community
Govt faces rice rage
The Nation / Phuket Gazette
PHUKET: The government is facing mounting pressure with coalition parties criticising its move to cut the price for rice in its controversial pledging scheme and farmers massing in Bangkok today.
The Chart Thai Pattana Party expressed dissatisfaction yesterday at the way the government has dealt with huge losses in its rice-purchase scheme.
Chart Thai Pattana, the second largest coalition partner after the ruling Pheu Thai Party, called on the Pheu Thai-led Cabinet to review its decision last week to reduce the pledged price from Bt15,000 to Bt12,000 per tonne. It said the move would severely affect many farmers.
The party was short of excuses or explanations to give to angry farmers because the government had no convincing argument to cut the purchase price, according to Chanchai Prasertsuwan, a Chart Thai Pattana MP from Suphan Buri.
Chart Thai Pattana's main support base is in the rice-growing Central plains. Banharn Silapa-archa, a former party leader who is Chart Thai Pattana's patriarch and chief adviser, has called an urgent meeting of party MPs today to discuss the matter.
Chanchai said yesterday the government made a mistake in changing the pledged price without consulting farmers. "This will heavily affect farmers. Production costs have already increased."
He called on Commerce Minister Boonsong Teriyapirom to expedite the sale of rice from government stockpiles.
The MP said he believed that farmers who will protest against the price cut in Bangkok today would really suffer from the decision. Provincial governors would be unable to stop farmers from coming to the capital, as instructed by the Interior Ministry.
"They are really the victims, and not a political mob," he said.
"Government leaders want coalition MPs to help explain [the decision] with the farmers. The question is what will be our excuse? As a coalition partner, we [Chart Thai Pattana] want to help, but the government's excuse is not convincing," Chanchai said.
"The first car [tax-exemption] policy has been a big budget burden and benefits only some groups of people, but it has not been cancelled. This rice-pledging scheme benefits the majority of people, but the price is cut because of a loss. What should we explain to the people?" he said.
The coalition MP said Cabinet should review its decision without fear of "losing face", adding that there could be severe negative consequences.
Pheu Thai, meanwhile, denied yesterday that it was trying to block farmers from rallying in Bangkok to express discontent over the cut in the rice pledging price.
Party spokesman Prompong Nopparit said MPs had visited their constituents on the weekend to listen to complaints from farmers. People were urged to air grievances with district or provincial offices if they thought travelling to Bangkok would be inconvenient.
Pheu Thai secretary-general Phumtham Wechayachai said he was not worried about farmers rallying over the rice scheme as he believed farmers had the right to tell the government their problems, as long as they do it legally.
He dismissed claims the scheme would bring the government to a premature demise, saying the government was sincere in wanting to uphold farmers' interests, and the scheme should be evaluated after the government served its full four-year term.
"The government will not allow corruption in the scheme. We will not hesitate to take necessary steps and will not fear adverse consequences or collateral damage that our action might cause,' Phumtham said.
Opposition leader Abhisit Vejjajiva said Pheu Thai had spent more than Bt200 billion in implementing the scheme and only half of that money reached farmers. That meant the scheme suffered a loss of over Bt100 billion.
"How is the government going to explain the losses to farmers? If the government spent Bt2 of taxpayers' money for the scheme and Bt1 is given to farmers – so Bt1 is missing. Instead of finding the Bt1 that went missing, the government is going to give farmers less money,' said Abhisit, who leads the Democrat Party.
In a related development, the Bank for Agriculture and Agricultural Cooperatives has set aside Bt10 billion to be lent to farmers affected by the cut in pledged paddy price, BAAC executive vice president Boonthai Kaewkhuntee said yesterday. He said that farmers who take out loans would be entitled to an interest-rate cut of 3 per cent.
White-masked men rob 7-11
The Nation / Phuket Gazette
PHUKET: Two men in white masks robbed a 7-Eleven convenience store in Don Muang district, police said yesterday.
Jirapron Kaewchai, an employee, said that at around 3am a man in black and wearing a white mask walked into the shop with a gun and shouted at her to give money to him. Then another one dressed the same way came in and jumped on the counter and snatched two bottles of whisky. When they turned back one of them said they didn't want to hurt anyone.
Police said the two suspects parked their motorcycle in front of the shop. They were about 170 centimetres tall and wore white masks like those used as a symbol in political rallies. Police believe the men live in the area.
Up to 10,000 luxury cars smuggled a year.
The Nation / Phuket Gazette
PHUKET: An average of 5,000 to 10,000 luxury cars are smuggled into Thailand or imported off authorised dealers each year, costing billions of baht in lost import and trade tariffs, a senior Federation of Thai Industries official said yesterday.
The four brands most affected by smuggling and tax avoidance scams or imports through independent dealers are BMW, Mercedes, Lexus and Rolls Royce, said Suparat Sirisuwannangkura, chairman of the FTI's Automotive Industry Club.
The practices worried foreign auto makers, who are considering moving production bases to neigbouring countries if they continue, while certain Japanese producers may stop complete knocked down (CKD) assembly here because their business is hurt by lower prices and great availability of smuggled or illegally imported luxury cars, Suparat said.
Citing an FTI report in 2011, there were 5,000 luxury cars entering Thailand through various channels, resulting in a total of Bt44.4 billion lost – Bt8.6 billion in import tariff, Bt32 million in customer grievances due to lower quality and repair, and a risk of their vehicles being seized after arrests and prosecution, and subsequent fourfold fines, he said.
The accumulative losses in the following two years should amount to Bt100 billion, given the rise in the annual average from 5,000 to 10,000, he said.
Continuing on the 2011 report, Suparat said that there were three channels for luxury cars entering Thailand – smuggling of parts that were later assembled, which accounted for 80 per cent of the 5,000 cars and Bt7.6 billion in lost import tariff; complete-built-up (CBU) import (10 per cent and Bt1.04 billion in lost tariffs), and imports of second-hand cars made legitimate through change of fabricated ownership (2 per cent and Bt89 million).
Meanwhile, senior Department of Special Investigation official Wannaphong Khotcharak warned owners of smuggled luxury cars or il
— Phuket Gazette Editors
Keep in contact with The Thaiger by following our
Facebook page
.
Never miss out on future posts by
following The Thaiger
.
Today marks the end of tourist visa amnesty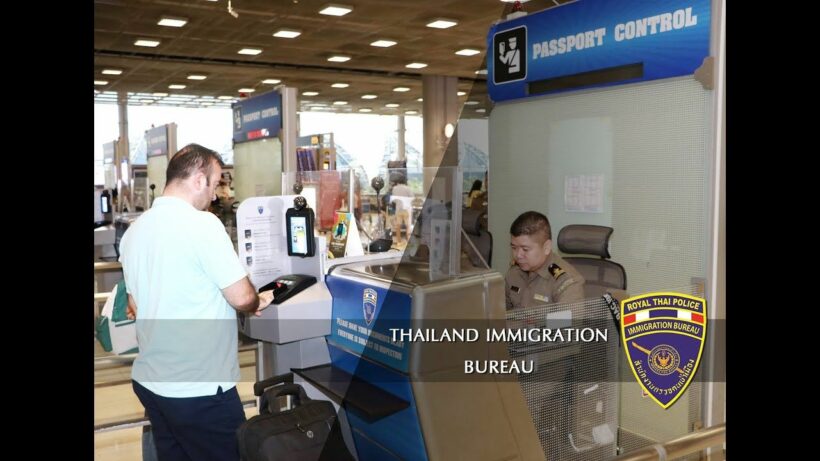 Today is the end of the Thai government's visa amnesty for those staying in the country on tourist visas. The amnesty was originally given 6 months ago after the Covid-19 pandemic forced the closure of borders and suspended international flights. Despite calls for the government to extend the amnesty yet again from the Thai Chamber of Commerce, the government has not made any announcements that would allow those on tourist visas to stay in the country legally after today's end date.
For those tourists still stranded in Thailand, they would have needed to provide a letter from their respective embassies that would provide proof that they are unable to travel out of the country by today's date. Such reasons include medical, flight availability or the Covid situation remaining poor in their home countries. Those who have not provided a letter or have not sorted their visas by today's date will reportedly face overstay fines of 500 baht per day with a maximum of 20,000 baht in total fines. Other repercussions include being arrested, imprisoned, deported and/or blacklisted from entering Thailand for certain periods that coincide with the amount of time overstayed.
The Royal Thai Immigration has warned numerous times of the approaching end date and what could happen to those who fail to fix their visas properly, however, some immigration centres are open today and/or extending the end date to Monday as the last chance to sort out visas. Such centres are located in Chiang Mai and other provinces, giving foreigners an extra day without receiving an overstay fine.
Today's end date has some in disagreement over Thailand's handling of the situation, with critics saying the hard line stance is set to turn off future tourists from the country as well as taking away the only income that some businesses are receiving during the battered economy. Such tourists who are staying for a long time need accommodations that undoubtedly help such businesses stay afloat when international tourists are unable to enter the kingdom.
Regardless, today is the day and if those on tourist visas don't get their situation sorted, it could land them in hot water with immigration authorities. Officials recommend all foreigners to carry their passports in the next few weeks as they have announced that immigration police will be performing check ups to ensure that those staying after the deadline have valid visas.
SOURCE: The Pattaya News
Keep in contact with The Thaiger by following our
Facebook page
.
Never miss out on future posts by
following The Thaiger
.
Government to stir economy with 100 billion baht stimulus starting in October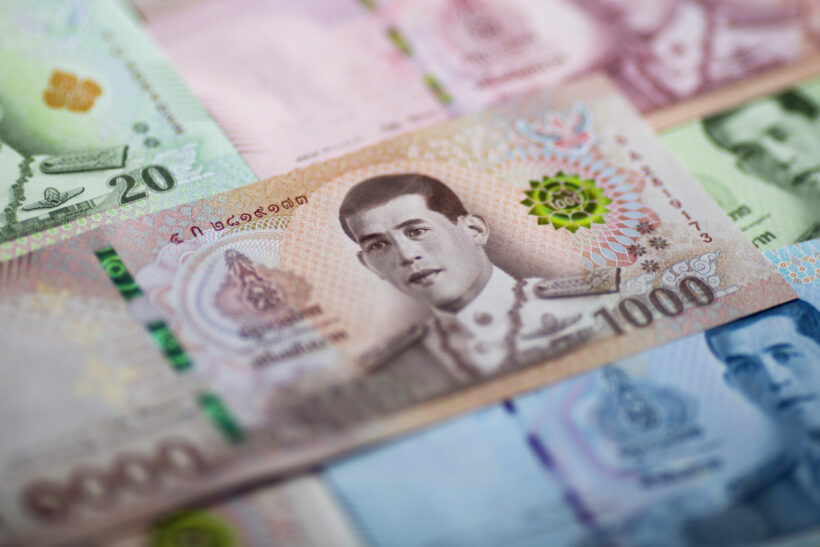 The Thai Government is expected to stimulate the economy with 100 billion baht boost starting in October until the end of the year. The injection will reportedly come from both the people's and the government's spending under three stimulus measures according to the Deputy PM Supattanapong Punmeechaow.
The first measure will reportedly give 14 million welfare cardholders an extra 500 baht discount over the next 3 months on their shopping with the budget for this measure totalling 21 billion baht. The second measure, dubbed "Kon La Khreung" or Let's Go Halves, will give 10 million people up to 100 baht discounts daily on beverages and household essentials with the subsidy being capped at 3,000 baht per person. The scheme will not, however, include such things as alcohol, tobacco or lottery tickets.
The third measure is aimed at wealthier Thais as tax incentives and will be offered in an effort to encourage them to spend more as consumers. The Cabinet has also approved a measure to pay 260,000 new graduates half of their salary to help the private sector. That budget is reportedly totaling 19.5 billion baht.
Supattanapong also predicts the economy will improve next year but warns it could take 2 years before the nation's economic growth returns to the pre-Covid level. He says the country's current budget is sufficient to boost the economy unless there is a second wave of Covid.
"But in the event that there is a second wave, the government is prepared to borrow more as its national debt is quite low compared to other countries. However the government is being cautious so it can remain financially healthy in the post-Covid era."
SOURCE: Nation Thailand
Keep in contact with The Thaiger by following our
Facebook page
.
Never miss out on future posts by
following The Thaiger
.
"Bad Student" movement by high-schoolers continues fight against authorities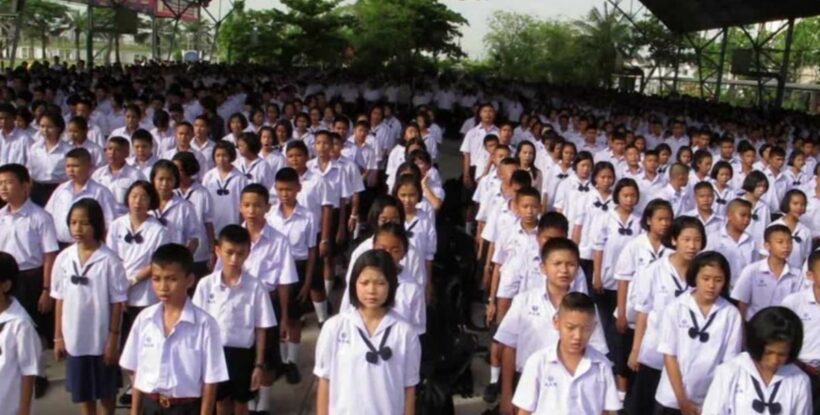 A movement, dubbed by some of Thailand's high-schoolers as 'Bad Student', is advancing the fight against education authorities as students are trying to break up the country's strict, or as they claim, archaic, education system. The movement's name takes after a university student activitst's book about his experiences in a government high school. The recent rebellion of students coincides with the recent massive Thammasat University anti-government protests in Bangkok, which are demanding reform of the government, constitution and revered Monarchy. 17 year old Peka Loetparisanyu tells Reuters that their rights are being violated.
"There's a viral saying that 'our first dictatorship is school'."
Some of the students are reportedly wearing white ribbons, cutting their hair in public and showing the now popular protest symbol of the 3-finger salute, reminiscent of the Hunger Games movie franchise, during the morning national anthem which is a requirement at all government schools.
Supporters of the pro-democracy movement say Thailand's education system is more about compliance rather than education as its rigid rules require students to dress in uniforms, have a certain length of hair and conform to specific hairstyles. The white ribbons being adorned by some of the high-schoolers represent "purity of the students" whilst the 3-fingered salute is being used as a call for democracy.
But their seemingly rebellious actions have not gone completely unnoticed by officials as the Thai Education Minister Nataphol Teepsuwan earlier this year softened hair length and style rules for government schools.
"I feel that by listening to them, I'm giving them an opportunity to voice their concern safely."
Such rebellious acts by students have led to parents being outraged over teachers reprimanding students and occasionally humiliating them publicly. Just this year, a student was given an 'ugly haircut'by a teacher in front of her peers after she showed up to school with a hairstyle that did not precisely meet the requirements.
SOURCE: Chiang Rai Times
Keep in contact with The Thaiger by following our
Facebook page
.
Never miss out on future posts by
following The Thaiger
.