Phuket Gazette Thailand News: PM to fight NSC reinstatement; Gold hits 3 year low; Supercar duo surrender; Theft named as motive in Akeyuth murder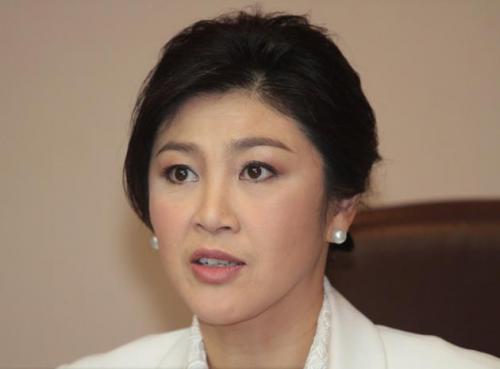 PHUKET MEDIA WATCH
– Thailand news compiled by Gazette editors for Phuket's international community
PM to fight Thawil's return as NSC chief
The Nation / Phuket Gazette
PHUKET: Prime Minister Yingluck Shinawatra has decided to appeal to the Supreme Administrative Court against the reinstatement of Thawil Pliensri as secretary-general of the National Security Council.
Tongthong Chandransu, PM's Office permanent secretary, said yesterday that Yingluck would follow the recommendation of the government's legal advisory committee headed by PM's secretary-general Suranand Vejjajiva that she appeal the Central Administrative Court's order to transfer Thawil from his advisory post back to the NSC.
Tongthong, a member of the committee, said there was a legal ambiguity that might interfere in the government's ability to transfer officials from an active position to an inactive position of the same grade.
The lower court had compared the two positions – NSC chief and government adviser – in terms of whether they were equally active and judged the transfer as unfair, he said.
"The government will not be able to transfer heads of state agencies to become advisers to the PM or ministers. At ministries, the government cannot transfer directors-general to inspectors' posts even though they are at the same level and enjoy the same salary and perks,' he said.
The PM not only wants to get a final determination but also to set a precedent that can be used in administration in the future.
"The decision to appeal is not to harass anyone but to bring about legal clarity,' he said.
'Decision questionable'
Thawil said he would look into the details of his case before taking further action. He questioned why the government did not lodge an appeal in the case of Interior Ministry permanent secretary Peerapol Traitossawit.
Tongthong said the government chose to close the Peerapol case because he had retired.
Thawil has threatened to petition the National Anti-Corruption Commission and the Ombudsman if the government files an appeal in his case.
The court earlier referred to the transfer of former national police chief Wichean Potephosree to replace Thawil at the NSC, saying it was done to clear the way for Pol General Priewpan Damapong to succeed Wichean as police chief and not for the sake of efficiency or the job. The transfer was also conducted in a hasty manner.
NACC member Klanarong Chantik, meanwhile, denied that he had pushed Thawil into filing impeachment proceedings against Yingluck for getting him unfairly transferred.
He said he had only commented that if Thawil could file a petition with the NACC, then the agency would decide whether it had the authority to rule on such a case.
Theft named motive in Akeyuth murder: police
The Nation Phuket Gazette
PHUKET: Police investigators insisted yesterday that theft was the motive for the murder of businessman and government opponent Akeyuth Anchanbutr.
Pol Maj-General Parinya Chansuriya, deputy Metropolitan Police commissioner, said investigators have ruled out other motives.
Investigators were now in the process of concluding the case, after compiling strong evidence, Parinya said, adding that the case would be passed on to public prosecutors, who would charge the four suspects in court. The suspects include Akeyuth's chauffeur, Santiparb Pengduang.
Investigators could answer all of the 13 points of suspicion raised by Akeyuth's relatives and lawyer, Suwat Apaipak, Parinya said.
Also yesterday, the House committee on police affairs held a meeting on the Akeyuth case. Deputy Police commissioner-general Pol General Parnsiri Prapawat, Metropolitan Police chief Pol Lt-General Khamronwit Thupkrajang, Forensic Medicine Institute Commander Pol Maj-General Pornchai Suthirakhun and Suwat were summoned to testify.
Suwat told the House panel that several suspicious points relating to the chauffeur had led him to believe that Akeyuth was assassinated at someone's order. Suwat added that Akeyuth had told him he had conflicts with Prime Minister Yingluck Shinawatra and former prime minister Thaksin Shinawatra.
Suwat said he had learned that a group of men dressed like military and police officers were seen at the mouth of the soi in which Akeyuth had dinner before he was abducted.
But Wang Thonglang Police Station chief Pol Colonel Sanhakij Bamrungsuksawat told the House panel that police had checked security-camera footage and found no trace of such a group of men.
Suspects in luxury-car racket surrender to police
The Nation / Phuket Gazette
PHUKET: Nareunart Kuansawat and Thanan Kuansawat, suspected of involvement in the trade of high-end cars modified to avoid taxes, turned themselves in Thursday to police.
Tarit Pengdith, chief of the Department of Special Investigation (DSI), said there was strong evidence to suggest the duo were investors behind the six imported high-end cars that mysteriously caught fire in Nakhon Ratchasima.
However, the two men denied all charges and told DSI investigators that they were in the housing estate property business. They declined to give any testimony about the luxury cars, gas receipts, or about their relationship with the owner of the transportation company responsible for transporting the vehicles.
Posting Bt2 million for their bail, the duo said they would submit documents to the DSI on June 28 at 1pm to back their testimony. Investigators initially released the two without asking for bail, but the duo insisted on posting Bt2 million in order to show their sincerity.
In accordance with the law, the DSI said, the two men were innocent until proven guilty. However, Tarit claimed evidence clearly suggested the duo were behind the six burnt luxury cars. He added that investigators would continue to look for the other suspects in the case, including the elusive Nathee Rewthong, 31, a one-armed amputee.
Meanwhile, some of the owners of the 548 luxury cars who were required by the DSI to submit their vehicles for inspection told investigators they had already sold their cars, but had not yet transferred the car registrations to the new owners. Tarit said each case would be checked carefully to ensure justice on all sides.
Gold prices hit 3 year low
The Nation / Phuket Gazette
PHUKET: Gold fell to its lowest price in three years after US Federal Reserve chairman Ben Bernanke said stimulus measures might be reduced this year as the US economy recovers. Market expectations are for the price to fall below US$1,300 (about Bt40,480) an ounce this month, while the local gold price declined slightly, eased by appreciation of the baht.
Gold for immediate delivery dropped as much as 3.4 per cent to $1,304.75 an ounce yesterday. Bullion for August delivery sank 5.1 per cent to $1,303.30 an ounce on the Commodity Exchange in New York.
In London, gold fell to the lowest in more than two and a half years, exceeding the drop in April.
Gold has slumped by 22 per cent so far this year amid speculation the Fed will pare its quantitative easing (QE), which helped the metal cap a 12
— Phuket Gazette Editors
Keep in contact with The Thaiger by following our
Facebook page
.
Never miss out on future posts by
following The Thaiger
.
News of American sued over bad Koh Chang hotel review has everyone talking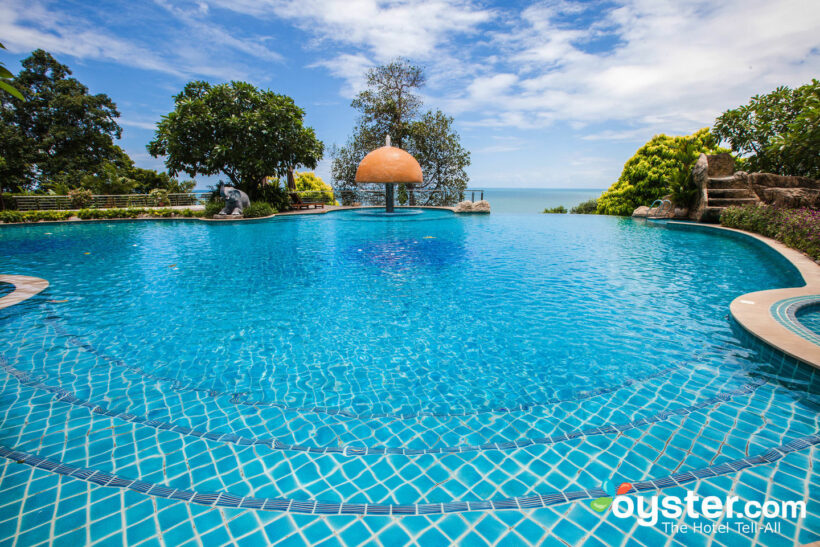 After news hit of an American being arrested and sued for defamation over leaving a bad review about a Koh Chang hotel on TripAdvisor, many are taking to the internet to voice their opinions on the issue. The Sea View Resort owners say it tried in vain to negotiated with Wesley Barnes after he posted the reviews, but he continued to post completely untrue comments.
The owners released a five-page statement after the news of it suing the American gained widespread attention. You can read their response HERE. Then, Barnes submitted his own response detailing the situation which was also published online.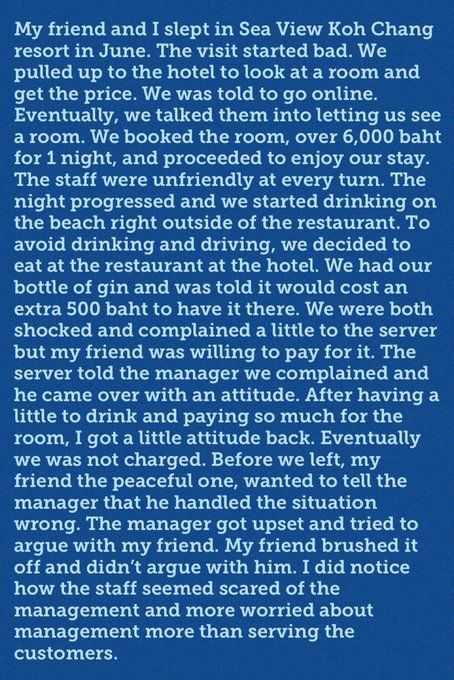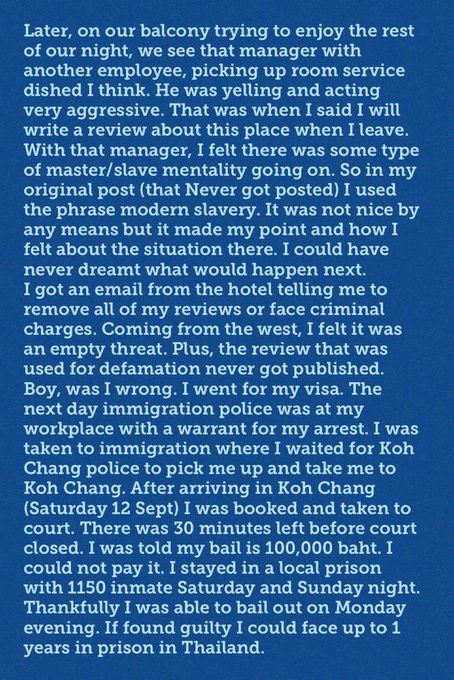 Now, the story has gained even more attention as netizens have begun posting their opinions on the controversial issue of Thailand's defamation laws. Below, are some of those posts on The Thaiger's Facebook page.
"Can someone clarify for me Thailand's position on people leaving honest bad reviews as my girlfriend says it's fine to leave a bad review of a business and it's not defamation if honest of course? I have heard people say that you simply can't leave bad honest reviews at all here but that sounds ridiculous. The thing about many Thais is that they think they're beyond reproach. They can't accept criticism because it's not aligned with their grandiose self-image. Many also have a torrid time when it comes to ownership of their own actions and decision making."
"OMG! He is arrested for a review.?! I know of an expat in Malaysia that wrote a bad review about a Thai-owned resort in Penang and he was sued as well. Be careful with what you share in that neck of the woods."
"It's one thing to leave a bad review but to throw in "modern slavery" remarks escalates to thai defamation law. He shouldn't be arrested for his comments but you need to respect the country laws no matter how crazy they seem compared to your own country. This press is going to negatively affect the business way more than that review would have done though."
"The owner should have settled with the review platforms privately and move on. I would hardly hold up Trip Advisor as a beacon of truth, however some people write extremely personal and vindictive comments that go beyond a review, in an attempt to gain product or refunds in return, this is an absolute fact, and hopefully this might make people think before they start writing reviews that are not exactly honest, I have read stories critical of the General Managers because they didn't contact the guests, some really petty reviews by rather petty people."
If Barnes is indeed found to be guilty of defamation, he could spend up to 2 years in prison and pay up to a 200,000 baht fine.
SOURCE: Chiang Rai Times
Keep in contact with The Thaiger by following our
Facebook page
.
Never miss out on future posts by
following The Thaiger
.
Phuket police arrest 6 after finding large amounts of methamphetamine in raid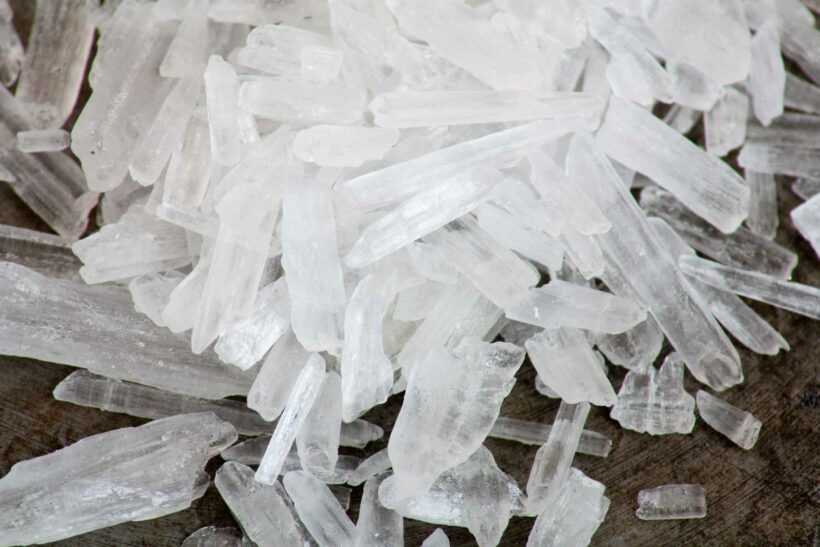 Phuket Provincial Police have arrested 6 people after finding large amounts of methamphetamine and other drugs during a raid. One suspect alone allegedly had 7.6 kilograms of crystal meth (ya ice) and over 12,500 methamphetamine pills (ya bah). 29 year old Surasak 'Bank' Wijit and 27 year old Panida 'Mei' Saeyang were arrested at an apartment car park in Soi Lookkaew, Moo 6, Rassada, in eastern Phuket, after they were found in possession of the drugs.
Police also found 2 mobile phones and a red Honda PCX, registered in Phuket, as evidence. Both suspects have been charged with posessing a Category 1 drug with the intent to sell.
Other suspects arrested at the same time include 36 year old from Chiang Rai, 42 year old Sarawut 'An' Srichanon, from Ranong and 31 year old Pornthep 'Iew' Thepchampa, who were charged with the same crimes in Chalong after police found more drugs in their possession. 33 year old Kamon 'Kung' Sae-ngow, was arrested as well after police found kratom juice and leaves at a house in Rassada. He was taken to Phuket City Police station and was charged with a Category 5 drug possession.
SOURCE:The Phuket News
Keep in contact with The Thaiger by following our
Facebook page
.
Never miss out on future posts by
following The Thaiger
.
Phuket Muay Thai fighter is the first Thai national to compete in UFC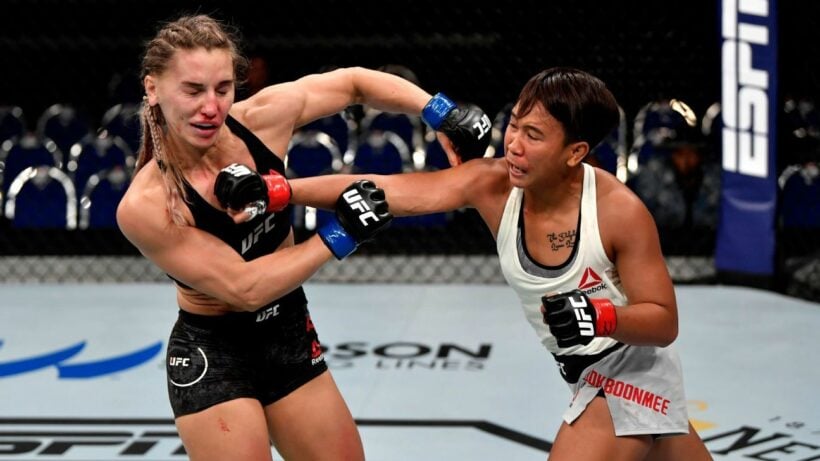 The upcoming Ultimate Fighting Championship Fight Night event in Abu Dhabi will feature Thailand's only national marking her third fight with the UFC, the world's largest mixed martial arts competition. 24 year old Loma Lookboonme, from Burirram in northeastern Thailand, will fight in the event on October 3, 2020.
Loma is a Muay Thai fighter who has adapted her MMA skills to fight in the UFC where she currently trains at the Tiger Muay Thai gym in Phuket. Loma qualified for the national team at the age of 19 and has fought in over 12 nations worldwide. She currently trains 6 days a week starting daily at 6:30am with a 3 kilometre run. In the UFC, she will be competing against China's Angela Lee who is the undisputed champion of the 52 kilogram fist weight category.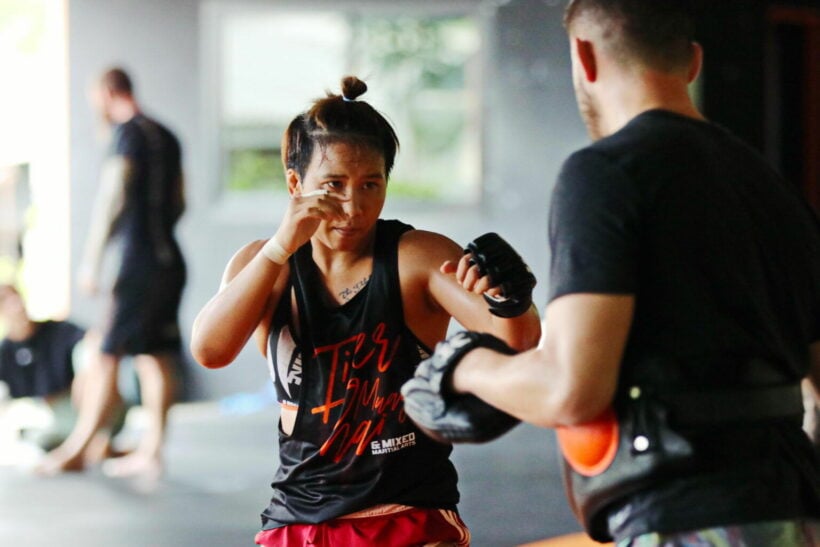 Loma's parents are former Muay Thai fighters and her 2 sisters currently compete as well. She reportedly started training at 8 years old after being inspired by her father, whom she describes as her "hero."
Like most Thais in such fighting sports, Muay Thai offers a way to rise out of poverty-and fighting for the UFC can be financially lucrative. But Loma says her only Thai sponsor is the gym where she trains, with the rest of her sponsors being from foreign brands. She says she is trying to get more Thai sponsors but feels that maybe she needs to win the UFC first before Thai brands notice her.
Loma lost her last fight and says her new opponent gives her nothing to lose. She says her goal is to get into the Top 10, but is not sure when it will happen. Loma says for now, it would be good to fight against someone in the Top 10 to help her prepare for her future.
FULL INTERVIEW: Thisrupt.co
Keep in contact with The Thaiger by following our
Facebook page
.
Never miss out on future posts by
following The Thaiger
.