Thailand
Phuket Gazette Thailand News: Pheu Thai denies Yaowapa groomed for PM; Monarchy TV review axed; MCOT to rule TrueVisions ads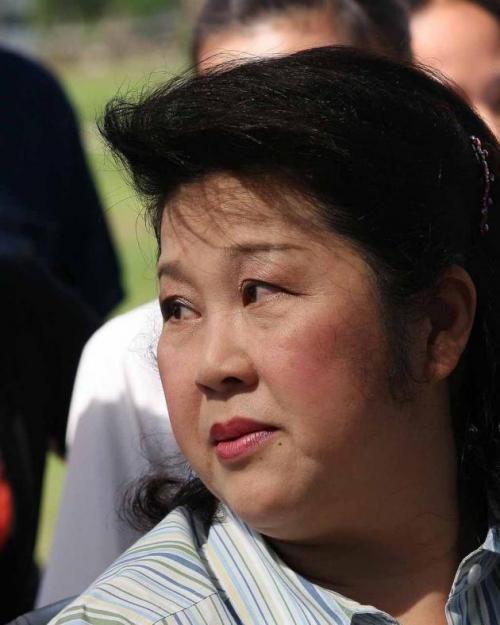 PHUKET MEDIA WATCH
– Thailand news compiled by Gazette editors for Phuket's international community
Pheu Thai denies grooming Yaowapa as PM's stand-in
The Nation / Phuket Gazette
PHUKET: The ruling Pheu Thai Party yesterday accused the Opposition Democrats of being fanciful in their claims that Pheu Thai heavyweight Yaowapa Wongsawat is being prepared as a stand-in should PM Yingluck Shinawatra meet with a political accident.
Pheu Thai Party spokesman Prompong Nopparit denied the party's Chiang Mai constituency 3 MP Kasem Nimmolrat has quit to pave the way for Yaowapa to contest an election and replace him.
He said Kasem resigned for health issues and he is also interested in local elections. Kasem also denied he was pressured by senior party members to quit in order to pave the way for Yaowapa to replace him. The party would announce the party candidate to run in the by-election after the Election Commission had announced the by-election day, he added.
The Democrats interpreted Kasem's resignation as a plan to get Yaowapa ready for the PM's post by first winning an MP seat in case PM Yingluck was to be removed through any of the following scenarios:
PM Yingluck is currently facing an investigation by the National Counter Corruption Commission for allegedly submitting a false assets-declaration involving a 30-million-baht loan extension.
The prime minister is also implicated in several corruption investigations, such as in the rice pledging scheme and the Village and Community Potential Development Project, or "SML".
"If Yaowapa is interested in contesting the election, she is entitled to because the five-year political ban against her has been lifted. Besides, constituency 3 is Yaowapa's native residence and where she was elected an MP,' he said.
Chiang Mai election director Suchart Chaipakdi said he had not seen Kasem's resignation paper but only heard the resignation will be effective from today.
The by-election must be held within 45 days.
NBTC to examine why Thai PBS axed show
The Nation / Phuket Gazette
PHUKET: The National Broadcasting and Telecommunications Commission will discuss during its meeting today the Thai PBS' recent cancellation of a controversial show, NBTC commissioner Supinya Klangnarong said yesterday.
Supinya said the NBTC was scheduled to discuss the cancellation of the Nua Mek 2 drama by Channel 3 during today's meeting so she would ask the meeting to discuss the Thai PBS case as well.
Following a protest by a viewers' group, Thai PBS decided to cancel the airing of the fifth part of its series on the constitutional monarchy on Friday night. The fifth series was a continuing debate between red-shirt academic and Thammasat lecturer Somsak Jeamteerasakul and social critic Sulak Sivaraksa.
Supinya said there should be clear-cut rules on self-censorship by television organisations because of the incidents of Channel 3 and Thai PBS.
She said Pinyo Traisuriyathamma, host of the Tob Jote Thailand (Answering Thailand's questions) programme during which the series was aired, could file a complaint with the National Human Rights Commission if he thought the Thai PBS unfairly cancelled his programme. She said Pinyo as a freelance TV host, was protected by Article 46 of the Constitution to have freedom of expression, and not controlled by the TV owner.
On Saturday, Somchai Suwanban, the Thai PBS director, said his station decided to defer the broadcast of the fifth part of the series because a group of viewers came to the station to request cancellation of the show.
Somchai said the TV management feared the programme's production team might be in danger so he decided to defer its broadcast pending a comprehensive review by a subcommittee in charge of receiving public complaints.
Somchai said Thai PBS was a public TV operator so it had the duty to allow people of all sectors to air their opinions directly or indirectly – especially on issues that have been widely debated in society – but the debates have been restricted to private discussion.
Pinyo has announced on his Facebook wall that he would stop hosting the Tob Jote Thailand programme because his journalistic work had been interfered with and intimidated by "people within the organisation".
But Sermsuk Kasitipradit, the political and security news editor of Thai PBS, denied t the station's management had ever interfered in the journalistic works of the editorial team.
Sermsuk also questioned the professional judgement of Pinyo for giving too much time to Somsak. Sermsuk noted that Pinyo had aired Somsak's interview in one part and planned two more parts in Somsak's debate with Sulak.
Sermsuk said he saw that Somsak was not important enough to receive publicity in three parts as planned by Pinyo unless Pinyo had a hidden agenda.
Sermsuk said it was not fair for Thai PBS if Pinyo was to seek a heroic role by destroying the credibility of the public TV station.
Germany, EU keen to conclude FTA in 2 yrs
The Nation / Phuket Gazette
PHUKET: Germany and the entire European Union are ready to provide maximum cooperation for conclusion of the Thai-EU free-trade agreement in two years' time, for a win-win scenario for both parties, German Ambassador to Thailand Rolf Schulze said.
Schulze realises that with some sensitive issues like alcohol and pharmaceuticals, the talks could take time. However, Germany and the EU are ready to help Thailand conclude the negotiations within two years, or before the Asean Economic Community is activated in 2015.
"There are certain issues to look at. But the EU will go the extra mile to assist Thailand," he said during a recent interview.
"AEC will allow free flow of goods and services and investment. EU would like to be a part of that. This development is important to both sides."
The negotiations are expected to speed up after Prime Minister Yingluck Shinawatra's delegation concludes its visit to Brussels, dubbed the EU capital. Thailand Trade Representative President Olarn Chaipravat has been named head of the Thai negotiating team, and he promised thorough discussions with interest groups on sensitive issues.
After the Partnership and Cooperation Agreement (PCA) was signed earlier this month, Deputy Prime Minister Kittiratt Na-Ranong set a timeframe to have the FTA negotiations concluded within two years.
The visit to Brussels followed Yingluck's visit to Berlin last June.
Thailand has signed FTAs with Peru, Japan, India, New Zealand and Australia. Another with Chile was endorsed by Parliament recently.
Schulze said the EU is working hard to create a win-win scenario – while Thailand's exports to the continent should increase, companies in the EU will be promised a greater presence in the Kingdom.
During the interview, he repeated "equal partnership" several times, indicating that some conditions would need to be softened, for the sake of others.
"We can't pick up some sectors and leave out some sectors. The talks must be comprehensive but the important philosophy is to be fair and equal," he said, adding that under the process, there will have to be some give and take.
Throughout the process, he assured that Germany would be of full assistance, even with the upcoming national elect
— Phuket Gazette Editors