Phuket Gazette Thailand News: Laughing gas crackdown; Ranong highway blockades; Inhumane attacks in South; Extortion cops on the run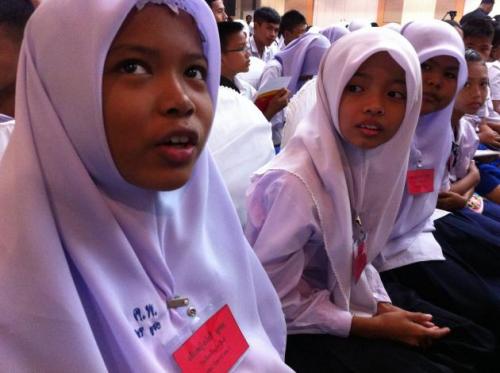 PHUKET MEDIA WATCH
– Thailand news compiled by Gazette editors for Phuket's international community
Laughing gas not so funny
The Nation / Phuket Gazette
PHUKET: The widespread use of illegal balloons containing laughing gas among tourists at entertainment venues has prompted police in Bangkok's Chanasongkram Police Station to crack down on vendors selling these balloons on Khao San Road.
Sale of balloons filled with nitrous oxide gas, also known as laughing gas, is illegal. However, vendors on Khao San Road – Bangkok's famous tourist street – are still selling this balloon to tourists. Some of them have set up stands along the street, luring tourists to pay Bt100 to Bt150 for each piece. The cost of a balloon containing laughing gas is only Bt20.
"After we started arresting these balloon vendors in Khao San Road, in the past few days, they have changed their tactics to sell these balloons," Police Lt-Colonel Pitiphan Krissadakorn na Ayuthaya of Chanasongkarm Police Station said.
Previously, the police in Chon Buri province's Pattaya district had also arrested the vendors for selling the laughing-gas balloons.
Police found that most of the vendors had hidden the gas containers under their pushcarts. Tourists must ask the vendor to make the laughing-gas balloon for them. The vendors spend about 15 minutes to inflate each balloon. "Vendors who illegally sell these balloons would face one-year jail and a fine of Bt10,000 as punishment," he said.
Tourists have been warned to not buy these balloons as the colourless and non-inflammable nitrous-oxide gas can cause severe symptoms for inhalers and some might even become unconscious if there is an overdose. Nitrous oxide is used in surgery and dentistry for its anaesthetic and analgesic effects.
Police Lt-Colonel Nathakon Kumsap, a deputy commander of Chanasongkram Police Station, said he would ask the Food and Drug Administration to give more details about the legal procedures against the wrongdoers as nitrous oxide is recognised as a forbidden substance, not a drug.
Ranong farmers threaten highway blockades
The Nation / Phuket Gazette
PHUKET: Rubber farmers have vowed to block four regional highways on September 3 if the government ignores falling prices for their product.
Bunlert Chancharoen, a protest leader, said yesterday that more than 1,000 rubber farmers from Ranong would join other farmers from the rest of the country in the protest. Rubber is a major commercial crop of the South, but by failing to shore up rubber prices, Bunlert said, the government has neglected to help farmers. The government just dismissed the protest of rubber farmers as a political game, he said.
He said his group's complaint to Ranong Governor Cherdsak Champathet had fallen on deaf ears. Already 20 days had passed beyond the deadline that the farmers set for the government to address their problems, but nothing has been done.
The Democrat MPs representing southern provinces have put together a five-point action plan for the government, including providing rehabilitation funds for rubber farmers injured during the police crackdown on their street protest on Saturday. The same standard must be applied as was used for the red shirts wounded in political riots, the MPs said.
The group also resolved that Democrat Nipit Intarasombat would provide legal assistance to the rubber farmers charged in connection with the protest. The MPs also called on the government to accept the farmers' demands and support the farmers' efforts to alleviate their problem.
Rubber farmers in Nakhon Si Thammarat's Cha-uad district continued to block two stretches of Highway 41 with trucks on both lanes and demanded that the agriculture minister meet them to hear their grievances.
The farmers denied that their protest was politically motivated, saying it was purely about falling prices of agricultural commodities like rubber and palm oil.
Provincial police have already sought reinforcements from anti-riot police.
Agriculture Minister Yukol Limlamthong has rejected the demand to buy rubber at Bt120 per kilogram, arguing that the world price was Bt70.
Rubber inventories currently amount to more than 200,000 tonnes. The government plans to develop integrated rubber plantations, stressing management and marketing, as a solution to the problem of low prices in the long run.
Under the plan, one million farmers must fell rubber trees that are over 25 years old to make them into planks that can be exported. The plan will be forwarded for Cabinet approval soon.
The farmers must accept change and if they hold illegal rallies, they would face the law, Yukol added.
Pol Colonel Bunlert Wongwajjana, deputy chief of Nakhon Ratchasima Provincial Police, will today call a meeting of police to draw up a plan to deal with the rallies of rubber farmers. He said he hopes protest leaders will be satisfied after talking with government representatives on Thursday, and that the rally to block major highways will be called off.
Chuan Chimklang, a leader of rubber farmers in Nakhon Ratchasima, said the farmers were struggling with labour costs due to the Bt300 minimum wage policy, higher fertiliser prices and the rising cost of living. He said he would be satisfied if the government bought rubber for Bt85-Bt97 per kilogram.
Call to scrap Chevron projct plan
The Nation / Phuket Gazette
PHUKET: Legal experts have called on the government to stop debating an environmental report for a cancelled shore-based construction project by Chevron Oil, saying it could lead to misunderstanding between state agencies and local communities in Nakhon Si Thammarat province.
Hundreds of local people in Tha Sa La district are threatening to escalate their protests against the project if the Independent Commission on Environment and Health (ICEH) approves the environmental and health impact assessment (EHIA) report for the project. Locals fear the project would have a negative affect on the local fishing industry.
Supaporn Malailoi, a legal expert and co-ordinator of Environmental Litigation and Advocacy for the Wants (EnLAW), said the ICEH should stop talking about the Chevron report as the company had already announced it would no longer go ahead with the project.
"The ICEH has nothing to do with this report as the oil company has already cancelled the project," she said.
This remark came after the commission began a first-round of debate about the EHIA report on the Chevron Thailand Exploration and Production project.
The proposal was for two main facilities – a deep-sea port and chemical storage site – to be built at Ban Bang Sarn in Tha Sala.
Local villagers are concerned that such facilities by the sea would affect fish stocks in Tha Sa La Sea, or "Golden Bay".
According to Article 67(2) of the Constitution, Chevron is required to conduct an EHIA report to ascertain the impact of the project on local health and the environment. It must then submit the report for considering by a panel of experts at the Office of Natural Resources and Environmental Policy and Planning (ONEP) and the ICEH, before it can get permission from the Marine Department.
In September last year, the ONEP gave a green light to the project's EHIA report without any consideration o
— Phuket Gazette Editors
Keep in contact with The Thaiger by following our
Facebook page
.
Never miss out on future posts by
following The Thaiger
.
The Pattaya to Hua Hin bridge. Government discusses 900 billion baht investment.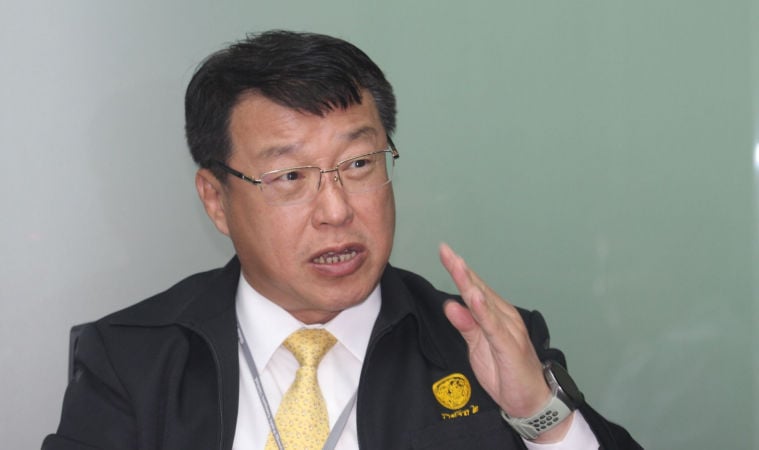 The government is looking into a so-called "Thai Bridge" that would connect Pattaya to Hua Hin, an estimated 900 billion baht investment. The project would be part of the Eastern Economic Corridor development plan aimed at improving the transportation and infrastructure in Thailand.
The 900 billion baht investment is expected to take 10 years to financially implement, according to chairperson of the government's committee for the Mobilisation of Economic Management Measures, Pailin Chuchottaworn. The Centre for Economic Situation Administration has approved the investment project to move forward with a pre-feasibility study by the EEC's policy committee.
"We have to admit that 900 billion baht is a huge amount of money, but it is reasonable when considering its final results. It is also cheaper than some other mega projects that are currently being accelerated. We also planned to hire local Thai people and buy local materials for the construction to reduce the cost as well."
The bridge would join other mega-projects by the EEC like a high speed rail that will link the major airports in Bangkok… Don Mueang Airport, Suvarnabhumi Airport and U-Tapao Airport (south of Pattaya). The train is expected to travel at 250 kilometres per hour. Another project is the renovation and extension of the U-Tapao International Airport. The EEC says the project will bring in 60 million passengers a year and is expected to be in operation by 2024.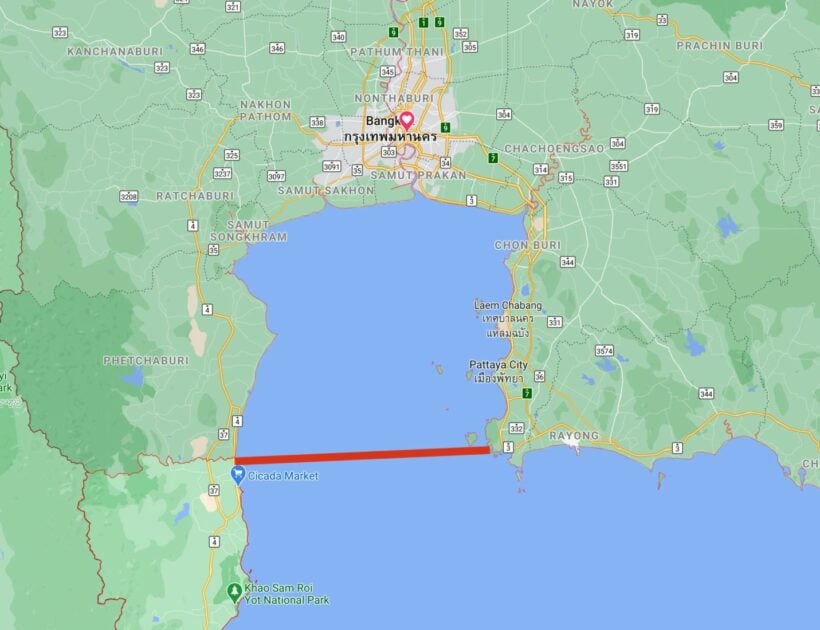 The 80 to 100 kilometre bridge will most likely connect Pattaya to Hua Hin (likely to be just south of Pattaya in Sattahip), but also connect many provinces in the South. The bridge would likely increase tourism in Hua Hin. Pattaya draws in a larger crowd than Hua Hin with 10 times more tourists than the southern district, Pailin says.
The bridge will also need to allow shipping to traverse the Gulf of Thailand to Laem Chabang in Chon Buri.
"In truth, the tourists want to travel to both cities but they choose Pattaya first partly because Chon Buri has more attractions and more convenient transportation options. Many projects are also being built in Chonburi and the EEC in the coming future, such as a three-airport monorail and a city monorail which will potentially attract more travelers to the area, while none of the projects in the other tourist cities in the Gulf of Thailand were discussed."
SOURCES: Pattaya News | EEC
Keep in contact with The Thaiger by following our
Facebook page
.
Never miss out on future posts by
following The Thaiger
.
8,000 homes inundated in Nakhon Ratchasima after 2 days of torrential rain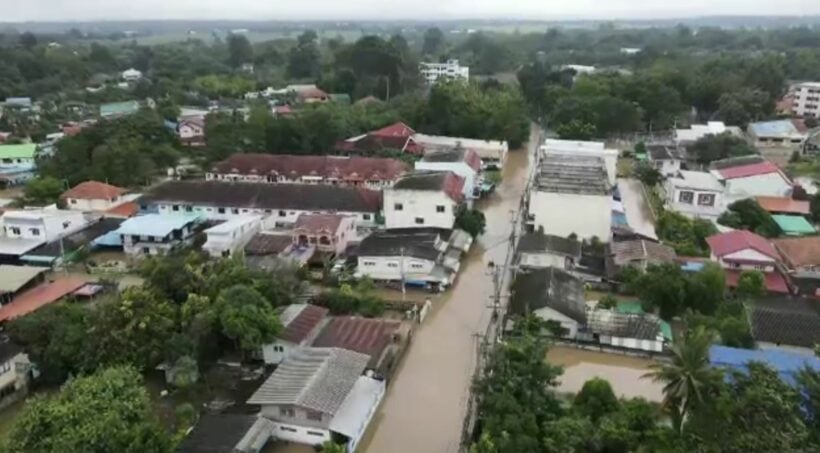 The Thai PM Prayut Chan-o-cha is urging emergency services and the Department of Disaster Prevention and Mitigation in the Pak Chong district of Nakhon Ratchasima, in Thailand's north east, to urgently attend to the suffering of the region's flood victims. Flooding has cut electricity and water supplies to several areas around the district.
8,000+ houses have been flooded after the overflowing Lam Takong River inundated nearby farming and residential communities. The flooding follows days of heavy rain, especially in the Khao Yai mountainous area, in the province's south west.
Nakhon Ratchasima Governor Vichien Chanthanothai has attended the region's worst hit areas today to distribute relief supplies, lunch boxes and survival kits to flood victims. Most have stayed in their flooded homes with family and to protect their property.
"It will take another day for flood waters to recede and the situation will gradually return to normal."
But Thailand's Royal Irrigation Department reports that the recent rains in Pak Chong have been an enormous help to the Lam Phra Ploeng and Khun Dan Prakanchon dams, which were almost empty earlier this year.
• Lam Phra Ploeng reservoir is now 93% full, with 145 million cubic metres of water
• Khun Dan Prakanchon reservoir is 96% full, with 216 million cubic metres of water
In Phetchaburi, south of Bangkok, more than 400 homes in the Nong Ya Plong district, north of the province, along with the Petkasem highway near the main Cha-am intersection, were flooded earlier today after 2 days of heavy rain in the province. Flood waters, in areas north west of Hua Hin, have now receded after train tracks through parts of Phetchaburi were inundated under 10 cm of floodwater earlier today.
SOURCE: Thai PBS World
Keep in contact with The Thaiger by following our
Facebook page
.
Never miss out on future posts by
following The Thaiger
.
Man wanted on murder charge killed in police shootout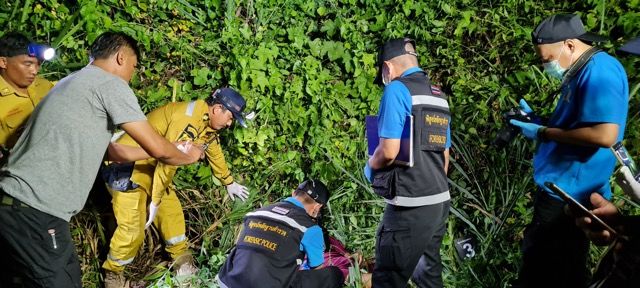 A man wanted on a murder charge was killed in a police shootout yesterday in Prachuap Kiri Khan. The 36 year old man was wanted for allegedly shooting and killing his aunt with a .38 gun back in August. He allegedly shot her because she refused to testify in his favour for a court case against him for allegedly attacking her husband.
The man fled from Phetchaburi to Prachuap Kiri Khan and found a house to rent near a forest. Police were able to track him down and say they came to the man's house, asking him to surrender. They say the man refused and fired at least 2 shots at police. Police fired back, killing him.
The man's body was found in the forest by the house with 9 bullet wounds and a .38 gun nearby.
SOURCE: Nation Thailand
Keep in contact with The Thaiger by following our
Facebook page
.
Never miss out on future posts by
following The Thaiger
.