Phuket Gazette Thailand News: House pushes Amnesty Bill through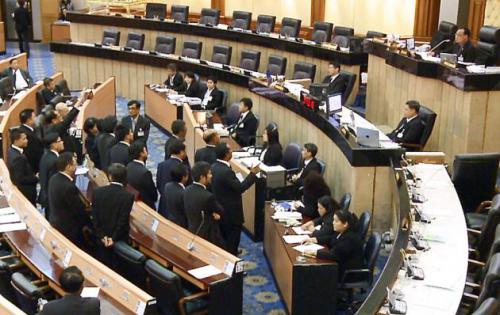 PHUKET MEDIA WATCH
– Thailand news compiled by Gazette editors for Phuket's international community
How the bill was pushed through
The Nation/Phuket Gazette
PHUKET: Since the Senate is expected to debate the amnesty bill by Friday or next Monday, with the deadline for the bill's final passage set at 60 days, the House pushed the bill through to its third and final reading with a 310:0 vote in the early hours of yesterday. Four abstained.
Senate Speaker Nikom Wairatpanij explained that the upper chamber would not address whether the bill was a fiscal issue as the House had already ruled out the government's fiscal responsibility.
He also reminded opponents of the bill to reconsider their stance, arguing that the bill was designed to absolve those involved in the political mayhem.
"Street protesters should ask themselves why they are against amnesty, when it is meant to reduce political conflicts," he said.
The House rushed the bill through the marathon second reading, which began on Thursday, and at 2:35am yesterday morning – in the midst of heated protests and delay tactics – the lawmakers were still debating Article 2 of the bill.
Pheu Thai's Pichet Chuamaun-gphan eventually moved to end the debate and cast a vote on the Article in order to break the deadlock. After a 314:40 vote on Article 2, the House moved on to Article 3 and half an hour into the debate, a recess was called.
Soon after the House reconvened at around 3:20am, a number of Democrat MPs launched a protest against House Speaker Somsak Kiatsuranont, saying he was being unfair. Their protests were ignored as government lawmakers went ahead with pushing Article 3 with a 307:0 vote.
Proponents of the amnesty bill subsequently pushed through the remaining five Articles in quick succession, passing them in less than an hour. Soon after completing the second reading, the House quickly voted on the third reading, approving the bill's final passage. The 19-hour debate came to an end at 4:25am yesterday.
Coalition chief whip Amnuay Klangpha insisted that the bill had not been pushed through speedily at the order of former PM Thaksin Shinawatra, as has been alleged by the opposition. The voting was completed because the opposition refused to take the floor, he said.
Yingluck calls for security for protesters
The Nation/Phuket Gazette
PHUKET: Prime Minister Yingluck Shinawatra yesterday instructed security agencies to keep a close eye on protests against the amnesty bill, while police said the crowds in Bangkok were not likely to go beyond 30,000 in number as simultaneous rallies were expected to be held upcountry.
PM Yingluck said her government would respect the people's right to protest as sanctioned by the law.
"I have instructed relevant authorities to ensure the protesters' safety as well as to avoid clashes and other violent incidents," she said.
She added that the government would do its best to restore normalcy, though it was difficult at this juncture to predict how long the protests would last.
National police chief General Adul Saengsingkaew said the protesters had a limited area at the Samsen train station, and hence there should be no more than 30,000 participants. Also, since most of the protesters were Bangkokians, they would return home at night, leaving only 200 to camp out at the site, Gen Adul said.
Some 40 companies of police have been deployed to ensure peace at the rally site as well as safeguard three important locations – Government House, Parliament and the Royal Palace, he said.
He said police had mapped out contingency plans should the rally organizers decide to have their supporters hold a street march or start moving their protest to different locations.
In addition to checking for weapons, police and rally organizers have agreed to ban all consumption of alcohol at the rally site.
Organizers were seen setting up additional facilities as they expected the crowds to surge in number last night in the wake of passage of the amnesty bill.
Democrats and other speakers at the rally continued attacking the Shinawatra family, including Ms Yingluck and Mr Thaksin.
Also, a number of villagers – such as a group of 200 from Surat Thani – have reportedly started boarding trains to join the rally at Samsen.
Police have beefed up security in several provinces in the South as a precaution to safeguard city halls and other government installations.
The Provincial Administration Department has also called off the plan for all district offices to put up banners supporting amnesty.
Red shirts feel betrayed
The Naton/Phuket Gazette
PHUKET: Four red-shirt Pheu Thai MPs, including Weng Tojirakarn, abstained from voting for the controversial amnesty bill yesterday.
Red-shirt MP Korkaew Pikulthong, however, did vote in support of the bill. He later posted a message on his Facebook account saying he had voted as a Pheu Thai MP and not as a red-shirt co-leader.
"Out of respect for the voice of the majority, I have never opposed the opinion of the majority as a red-shirt co-leader whenever there's a resolution, even if I may personally disagree. To red-shirt brothers and sisters who are upset with me, you can criticize or curse me as much as you like and I accept it and would like to apologize for having a different opinion on the matter. But this is my frank confession," he wrote.
A highly placed source said former prime minister Thaksin Shinawatra might decide it is time to break with the so-called progressive red shirts who oppose the lese majeste law as they have become a liability in the reconciliation process with the traditional elite.
In a related development, relatives of those killed in the April to May 2010 crackdown and the so-called progressive wing of the red shirts reacted with a sense of betrayal and deep anger against the party.
Phayaw Akkahad, mother of slain nurse Kamolkaed Akkahad, said she felt betrayed by Mr Thaksin, but vowed to fight on until those responsible were brought to justice.
"What Thaksin did today was an act of betrayal against the people. Thaksin became ungrateful to the 15 million people who voted for him," said Phayaw, sounding noticeably upset. She said she and other relatives of those killed in 2010 would soon call a press conference, and insisted that she would not give up calling for the end to the immunity even if she had to fight alone.
A group of 20 red-shirt university students led by Panitan Prueksakasemsuk, son of lese majeste convict Somyos Prueksakasemsuk and a senior law student at Thammasat University, staged a protest in front of the Pheu Thai Party headquarters. Organizing a play mocking Thaksin under the title "Stepping on Dead Bodies to Return Home". Mr Panitan told
The Nation
that his feelings towards Thaksin had changed and the development demonstrated that most politicians cannot be trusted.
The red-shirt movement, said Mr Panitan, is now divided over the issue, but the blame must be placed squarely on Mr Thaksin and the Pheu Thai Party and not on those who oppose the blanket amnesty, he stressed.
— Phuket Gazette Editors
Want more from the Thaiger family?
📱 Download our app on Android or iOS for instant updates on your mobile
📧 Subscribe to our daily email newsletter
👍 Like/Follow us on Facebook
🔔 Subscribe to or Join our YouTube channel for daily video updates
'Safe zone' in Thailand for refugees fleeing Myanmar violence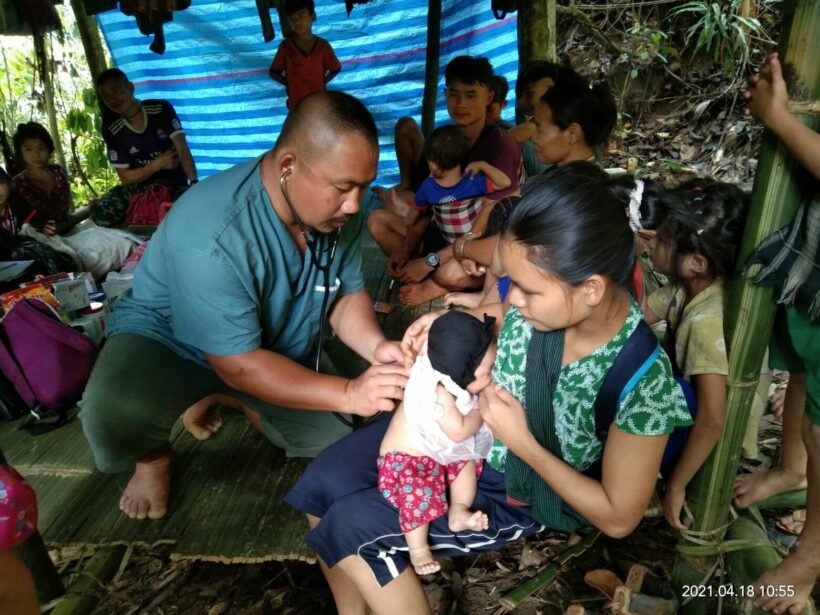 Due to the ongoing violence between the Myanmar military and ethnic troops, the Thai military has set up a "safe zone" for thousands of refugees in Mae Hong Son near the Salween River, the natural border between Thailand and Myanmar.
The prominent armed wing of the Karen National Union has openly supported the anti-coup movement in Myanmar, leading to clashes with the military junta. Recently, the Karen National Liberation Army reported took over a military outpost near the Thai border. Those just across the Salween River in Thailand said they could hear the gunshots and explosions.
Defence Ministry spokesperson Kongcheep Tantravanich says shelter and humanitarian assistance are being provided for around 2,200 people who have fled Myanmar.
Kongcheep says the "safe zone" is under tight security and only those authorised can enter. There are strict health and disease control measures are in place to prevent the spread of Covid-19.
His statement comes after the local civil rights group People of Salween River Basin Network called on the Thai government not to push refugees back, claiming that Thai soldiers had been ordered to tell the refugees to return to their home country due to a potential negative impact with border trade.
They say the Myanmar military has been carrying out airstrikes on Karen army bases and many Karen villagers fear for their safety.
Mae Hong Son governor, Sitthichai Jindaluang, also told a United Nations representative last week that refugees have been given shelter and assistance.
SOURCE: Bangkok Post
Want more from the Thaiger family?
📱 Download our app on Android or iOS for instant updates on your mobile
📧 Subscribe to our daily email newsletter
👍 Like/Follow us on Facebook
🔔 Subscribe to or Join our YouTube channel for daily video updates
Covid UPDATE: 1,630 new cases and 22 deaths, provincial totals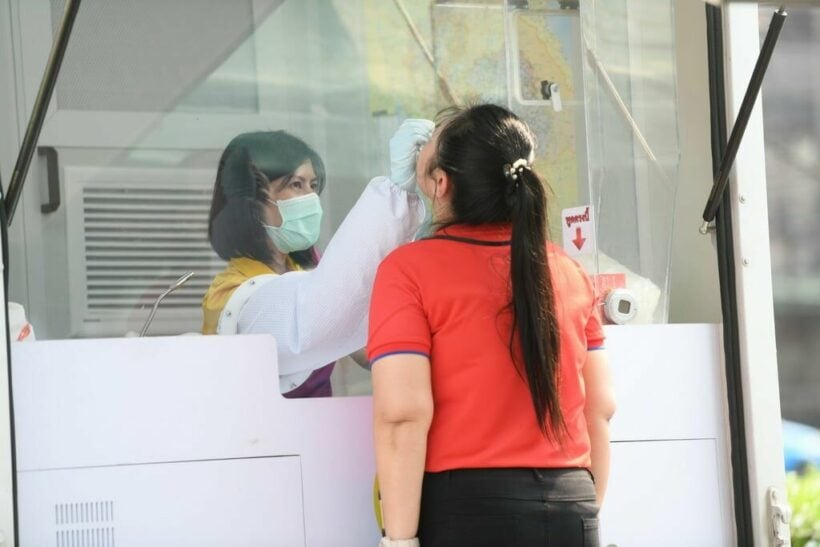 1,630 new Covid-19 cases and 22 coronavirus-related deaths were reported today in the Centre for Covid-19 Situation Administration's daily briefing. There are now 29,376 active Covid-19 cases. Since the start of the pandemic last year, the CCSA has reported 85,005 Covid-19 cases and 421 Covid-related deaths.
Out of the 22 deaths, most of the patients had chronic illnesses. Many contracted the virus from family members or close friends.
Most of the new cases were detected in Bangkok, particularly in districts with crowded communities and markets. While cases in Bangkok continue to be high, CCSA spokesperson Natapanu Nopakun says the number of new cases in most other provinces in Thailand is decreasing.
Health officials are rolling out proactive case finding campaigns in several high-risk communities, testing 9,000 to 10,000 per day, Nopakun says, adding that officials are working to provide the appropriate treatment as quickly as possible.
Those who test positive for Covid-19 and are asymptomatic must stay at an official field hospital for 14 days and then self-isolate at home for another 14 days.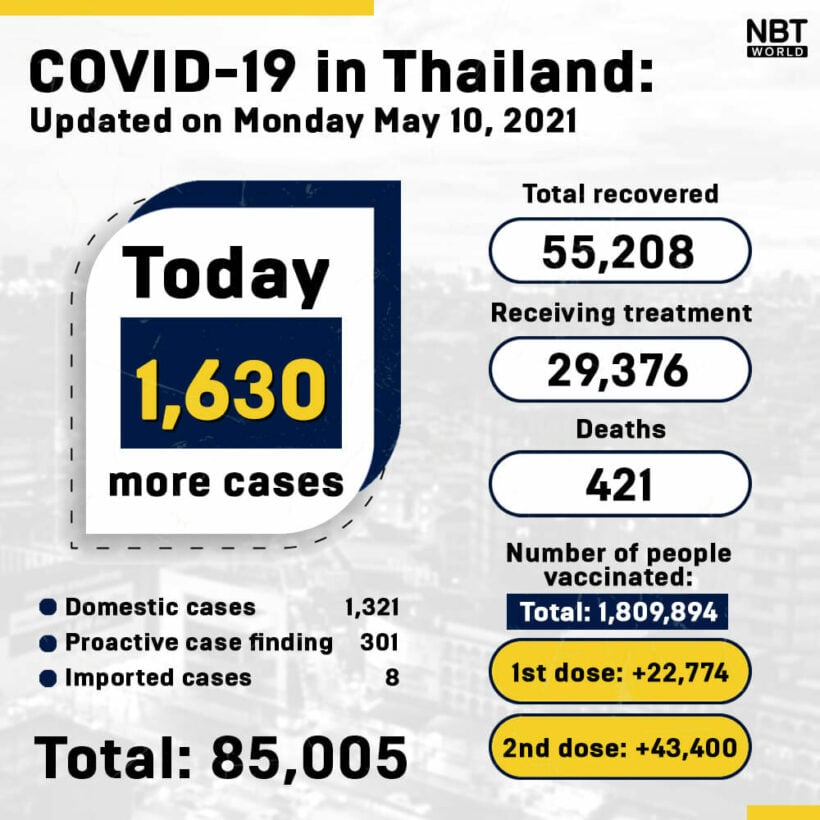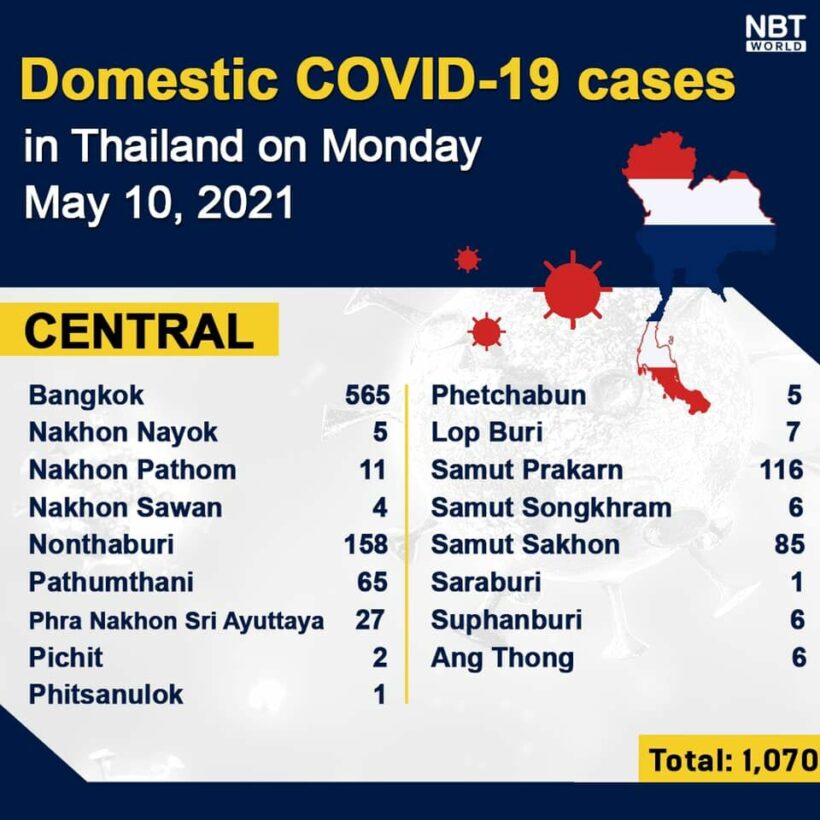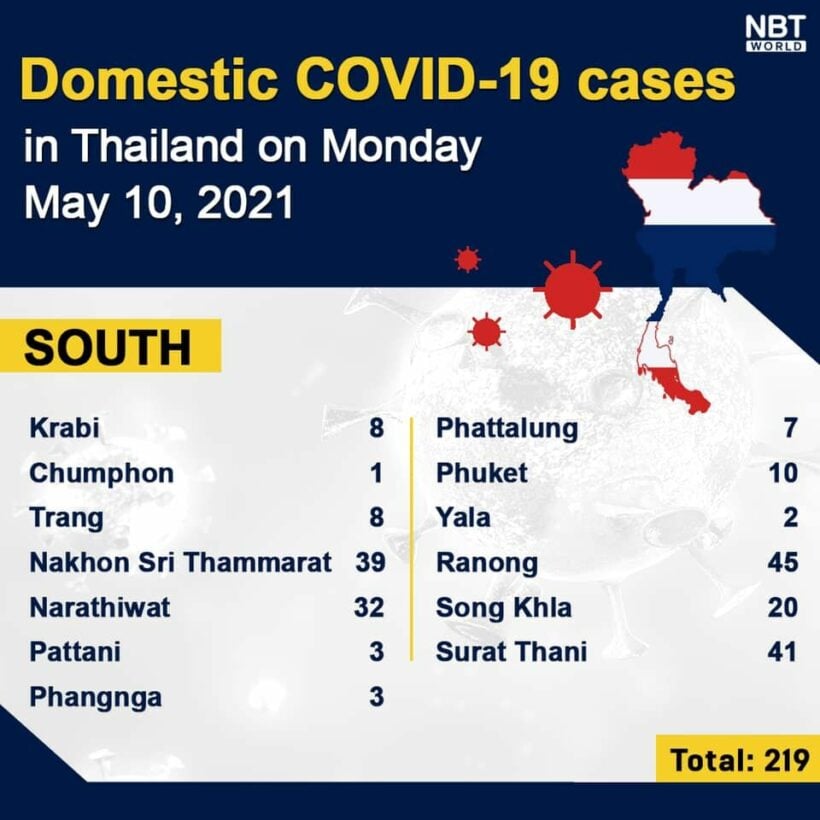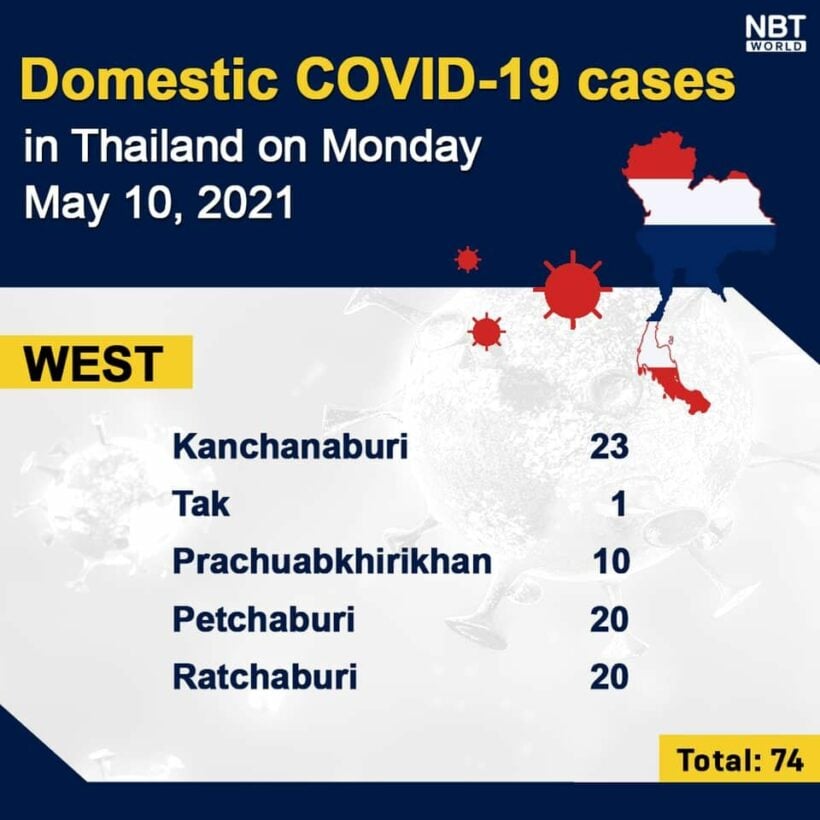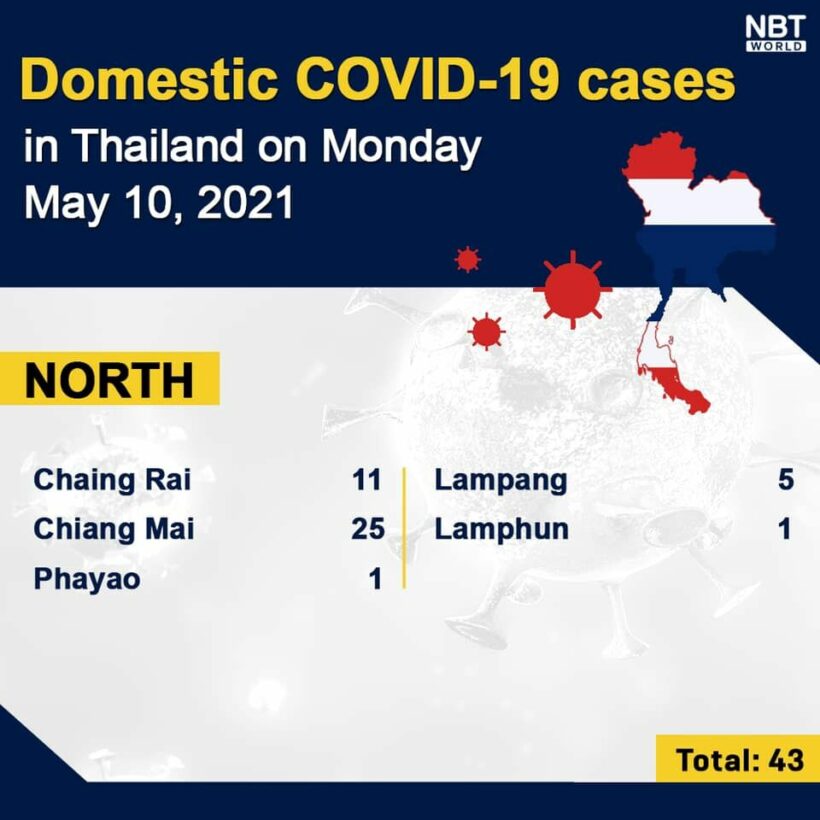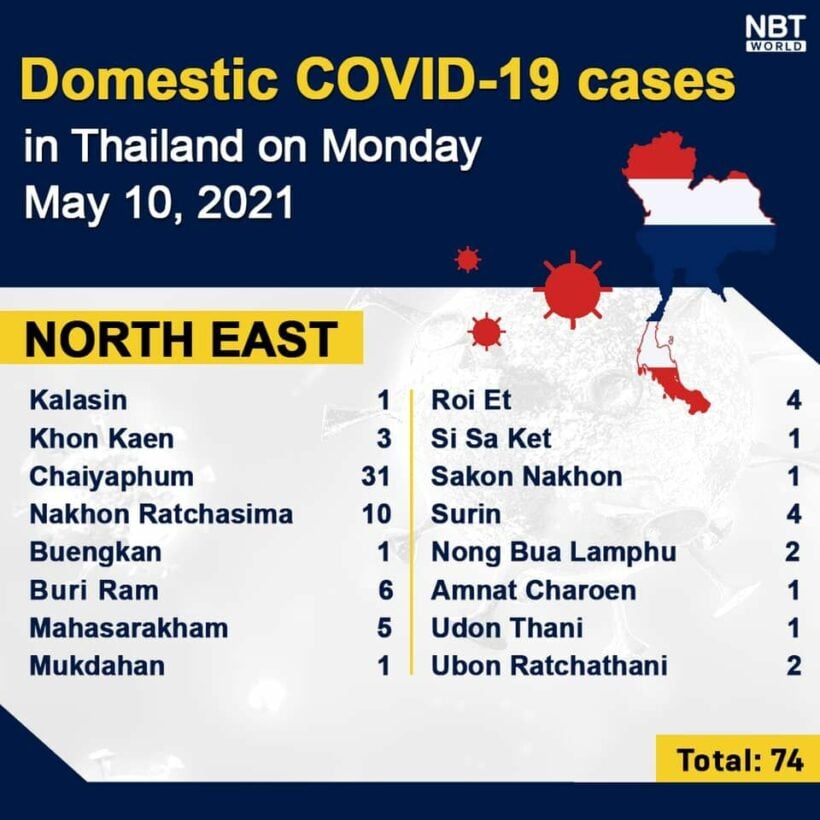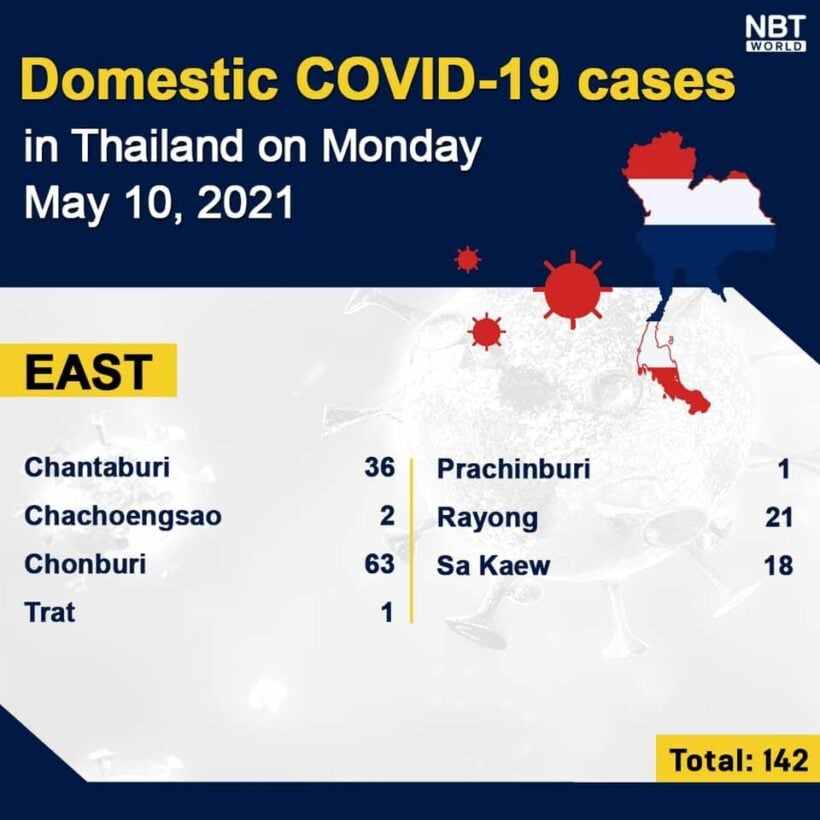 Want more from the Thaiger family?
📱 Download our app on Android or iOS for instant updates on your mobile
📧 Subscribe to our daily email newsletter
👍 Like/Follow us on Facebook
🔔 Subscribe to or Join our YouTube channel for daily video updates
Thailand donates cash, equipment to Laos to help combat Covid-19 outbreak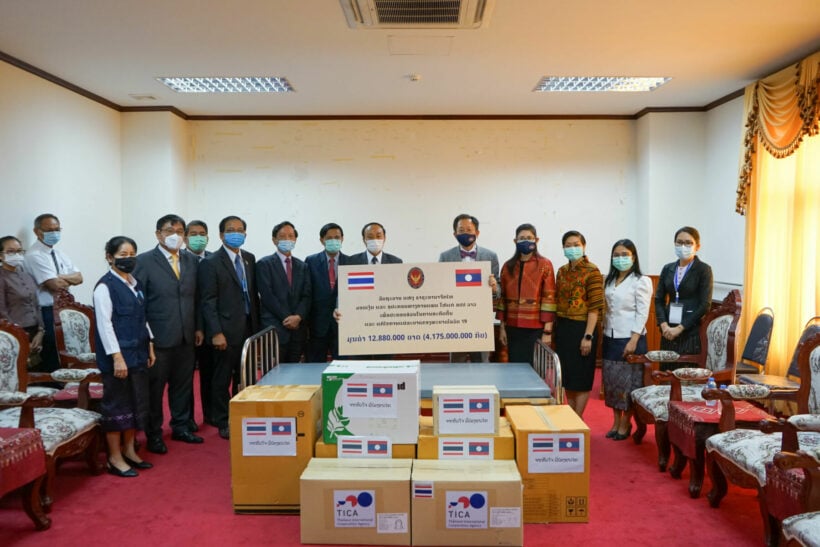 With Laos, just north of Thailand, under lockdown measures to control a spike of Covid-19 infections, the Royal Thai Embassy to Laos helping the country combat the outbreak and has donated cash and materials valued altogether at more than 16 million baht.
While cases have remained low in Laos since the start of the pandemic last year with active cases typically under 10, there was a spike in cases in mid-April and active cases are now at 1,302. The country reported its first coronavirus-related death yesterday.
Donations from Thailand help supply mobile biosafety labs to conduct swab Covid-19 testing and beds for Covid-19 patients as well as protective equipment such including 50,000 medical masks and more than 2,000 Personal Protective Equipment, or PPE, outfits.
An order of supplies valued at 8.5 million baht is set to be delivered by the end of the month. That order will have 2,000 more PPE outfits, Covid-19 test equipment, DNA/RNA extraction kits, and 2,500 test kits. Other equipment provided by Thailand include a defibrillator, patient monitoring machine, infrared thermometers, oxygen regulators, and pulse oximeters.
SOURCE: Nation Thailand
Want more from the Thaiger family?
📱 Download our app on Android or iOS for instant updates on your mobile
📧 Subscribe to our daily email newsletter
👍 Like/Follow us on Facebook
🔔 Subscribe to or Join our YouTube channel for daily video updates