Phuket Gazette Thailand News: Gambling talk hits tourism tables; B2trn transport plans; No visas for Gulf medical tourists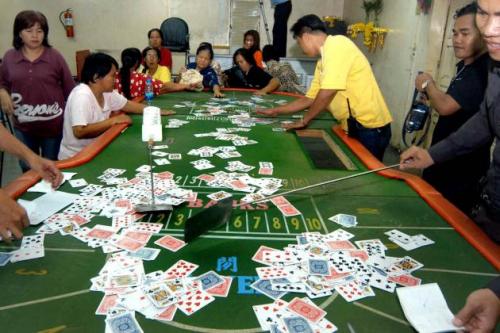 PHUKET MEDIA WATCH
– Thailand news compiled by Gazette editors for Phuket's international community
Kingdom must consider legalised gaming soon, tourism forum hears
The Nation / Phuket Gazette
PHUKET: The nation's pre-eminent gathering of tourism and travel-industry experts has concluded that while Thailand looks headed for its best year ever for tourist numbers and revenues, action to legalise gaming, improve infrastructure and attract "quality" travellers is urgently needed ahead as establishment of the Asean Economic Community (AEC) nears.
More than 350 tourism-industry movers and shakers attended the Thailand Tourism Forum at the InterContinental Bangkok recently, voting on key issues facing the industry and setting alarm bells ringing about the country's long-term competitiveness in the region.
Bill Barnett, co-organiser of the forum and managing director of C9 Hotelworks, said more than 60 per cent of respondents at the event who participated in the Thailand Tourism Index survey believed legal casinos would be an important factor in Thailand remaining competitive with other economic and tourism powers in the region.
"Thailand's tourism [industry] needs to study very carefully the issue of gaming and other demand generators to attain sustained volume growth," he said. "There is a very real risk of us slipping behind places like Singapore and Macau in terms of visibility, branding and revenues. Thailand is also facing a glut of hotel rooms, so we need big draw cards like casinos as key drivers of demand."
More than 80 per cent of those voting agreed that Thailand was now staring down the barrel of an oversupply of rooms and that urgent action was required.
Among them were keynote speakers at the forum and notables including Dillip Rajakarier of Minor Hotel Group, Chanin Donavanik of Dusit Hotels and Resorts, Peter Henley of Onyx Hospitality and Hotels, Robert Hecker of Horwath HTL, Paul Logan of InterContinental Hotels Group, Jonas Ogren of STR Global, David Keen of Quo Global and John Koldowski of the Pacific Asia Travel Association.
Barnett said the Thailand Tourism Forum was the country's first report card on the state of the industry and an opportunity to look beyond the numbers at how tourism performance can affect a country's entire economy.
The Tourism Authority of Thailand (TAT) aims to welcome 24.5 million international visitors this year, after a 15-per-cent increase last year that earned the country more than Bt965 billion, up 24 per cent from 2011.
Among the top source countries for international visitors, China stays at the top, followed by Malaysia, Japan, Russia, South Korea, India, Laos, Australia, the United Kingdom and Singapore.
'Elephant In The Room'
Barnett said mass tourism was the "elephant in the room".
"As Wall Street learned, nothing grows forever. Thailand needs to learn the lessons of a volatile trading environment and focus on developing stronger infrastructure and perhaps temper growth targets and create more healthy segmentation than simply more, more, more."
The AEC is undoubtedly a "game-changer", and will accelerate the impetus that has been building for a less divided Asean ever since the global financial crisis thrust Thailand and the region on to the world stage in 1997, he said.
"The AEC will only create a stronger fundamental for this going forward. Boosted by rising low-cost airline carriers and a growing middle class, we expect this trend to dominate the market during this decade."
The AEC comprises the economic integration of all 10 Asean member states by 2015, with the goals of creating a single market and production base.
More freedom of travel and likely single-issue visas for the entire Asean region also raises security issues for travellers and nations but is not a reason to be too pessimistic, Barnett said.
"The euro zone has effectively handled this for an extended time, and I believe with appropriate technology and increased cooperation between intelligence services and police in Asean, that risk can be mitigated. Ultimately the benefits far outweigh the downside."
Mike Batchelor, managing director of investment sales at Jones Lang LaSalle Hotels and Hospitality Group and a keynote speaker at the conference, said Bangkok was expected to replace Phuket as Thailand's hospitality-investment hot spot. The new real-estate investment trust law is likely to lead to an increase in property transactions, bolstered by increasing levels of international investment as global economies recover.
Anti-money laundering agency eyes more dens
The Nation / Phuket Gazette
PHUKET: The Anti-Money Laundering Office (AMLO) last month seized the Tao Poon casino in Bang Sue district, and has two or three more illegal gambling dens in its sights.
The land on which the Tao Poon casino sits is worth Bt10 million. Sihanart Prayoonrat, director-general of AMLO, said yesterday that Samart Singjamnong, the food vendor listed on the title deed as the owner of the land, was just a "nominee".
Police would trace money transactions to determine who the real landowner was, he said.
The land had been subleased a few times and currently was rented to gambling den operator Winyoo Sri-ngernyeung, he said. AMLO instructed the Lands Office to freeze the property and notified the owner about the action on January 29, he said.
If the owner couldn't convince authorities within 90 days that the source of funds used to acquire the parcel was above board and the site wasn't used for vice activities, AMLO would ask the public prosecutor to seek a civil court order to transfer the land to the state.
This wasn't a political move or discrimination against a certain group, he said.
A major raid was launched on the Tao Poon den on December 21, 2011, when 100 police officers swooped in and arrested 199 gamblers and a woman dishwasher were arrested.
Many slot machines and gambling paraphernalia, as well as chips worth millions of baht, were confiscated. The operation behind metal gates was protected by the Tao Poon community, which reportedly refused to cooperate with police in catching the gamblers, so it was difficult for police to gain access.
AMLO also seized Yihad Witthaya School in Ban Tha Dan of Tambon Taloh Kapo in Pattani's Yaring district, which was found to be used as a training facility for separatist militants, he said. The 14-rai parcel on which the school was located had an estimated value of Bt590,000, he said.
Bt2-trillion transport plans to go to Cabinet
The Nation / Phuket Gazette
PHUKET: The Transport Ministry will propose three blueprints requiring almost Bt2 trillion to the Cabinet on Tuesday as part of the country's plan to spend Bt2.2 trillion to build basic infrastructure.
PM's Office Minister Varathep Ratanakorn said yesterday that one blueprint was for transport connectivity with eight projects worth Bt190.4 billion. The second was for the infrastructure development for sustainability with nine projects worth Bt1.55 trillion, of which most was for rail systems such as the high-speed train network, dual tracks and 10 mass-transit routes in Greater Bangkok.
The third was for mobility with 10 projects worth Bt158.86 billion. The focus would be
— Phuket Gazette Editors
Want more from the Thaiger family?
📱 Download our app on Android or iOS for instant updates on your mobile
📧 Subscribe to our daily email newsletter
👍 Like/Follow us on Facebook
🔔 Subscribe to or Join our YouTube channel for daily video updates
Closure order in Bangkok set until May 31, restaurants can now offer dine-in services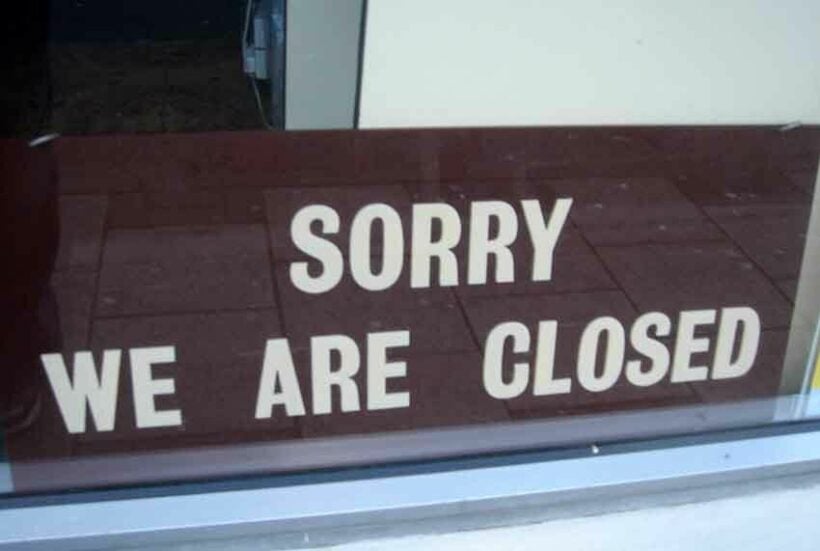 To control the spread of Covid-19 in Bangkok, where more than 28,000 people have tested positive for the virus in the latest wave of infections, the closure order in the capital has been extended a second time, now set to be in place until May 31.
While many entertainment and recreation businesses and venues are ordered to remain closed, some restrictions have been relaxed. Restaurants can now offer dine-in services, but only until 9pm. Restaurants can still offer takeaway services until 11pm.
Businesses and venues that must remain closed include…
Educational places including schools and tutoring centres

Entertainment venues including pubs, bars, karaoke venues and nightclubs

Massage parlours and spas

Recreation and amusement businesses and places including cinemas, theatres, water parks, amusement parks, playgrounds, zoos, skating rinks, billiard halls, bowling alleys, arcades, internet cafes, public parks, gardens

Fitness and sport venues and businesses including public swimming pools, gyms, boxing stadiums, dance studios, golf courses

Care centres such as nurseries, childhood development centres and elderly care centres (with the exception of overnight stays.)

Museums and public libraries
Other restrictions include…
Shopping centres can remain open until 9pm.

Convenience stores and other 24-hour shops must be closed from 11pm to 4am.

Events over 20 people must have permission from the government with a disease control plan.

Face masks are mandatory in public places. Violators face a 20,000 baht fine.
SOURCE: TAT
Want more from the Thaiger family?
📱 Download our app on Android or iOS for instant updates on your mobile
📧 Subscribe to our daily email newsletter
👍 Like/Follow us on Facebook
🔔 Subscribe to or Join our YouTube channel for daily video updates
Thai tourism minister re-iterates Phuket's re-opening on July 1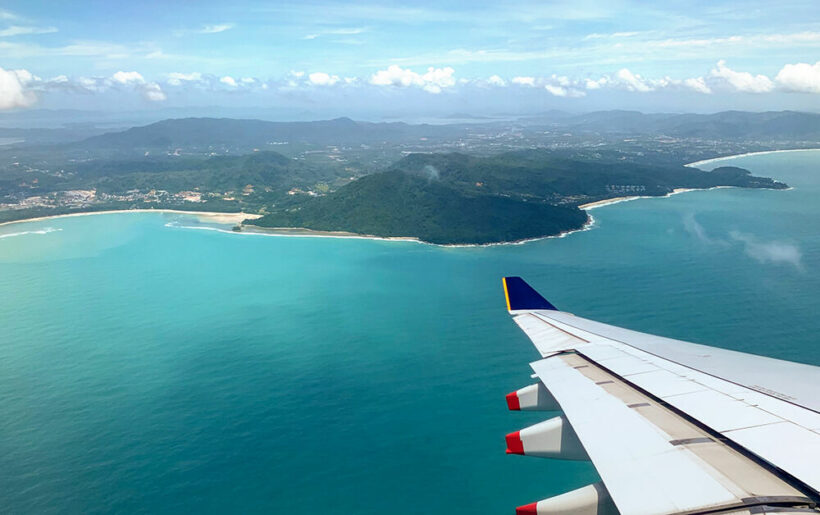 The Thai government has again reiterated its plan to reopen Thailand, specifically Phuket, to foreign tourists and travellers. The southern island province, under the so-called "sandbox" plan, is Thailand's pilot program for re-opening the country to general travel by July 1… just 6 weeks away.
The government has consistently said that the island's residents will have to be 70% vaccinated by the start of July before the re-opening can happen. With a current vaccination success of 22%, the island is certainly a long way ahead of the rest of the country but still a long way from its 70% target.
The National News Bureau, the voice of the Thai government, reports that the Tourism and Sports Minister, Phiphat Ratchakitprakarn, is "urging" Phuket officials to achieve the vaccination target next month.
The media release says… "The provincial administration and the private sector have developed plans to prepare for the reopening in all respects, while creating more awareness and understanding with the local people. Thus, the reopening will be safe and help drive the economy forward."
Far from providing "awareness and understanding with the local people", Phuket officials have been opaque about vaccination roll out programs. The island's foreign population, estimated to be around 40,000 people, or about 10% of the total population, are none-the-wiser today about their prospects to secure a place in the island's vaccination queues.
Last week Phuket residents, with a local and current work permit, were told they would be able to register for vaccination. So far that process has not proceeded.
There is also a hard rump of Thais who have stated in numerous polls, that they remain unwilling to accept a vaccination. This includes thousands of candid posts on social media where fear or mistrust over the Sinovac vaccine from China is plain to see. The island also has a large Muslim population where some community leaders have already expressed some doubt over recommending vaccination to their adherents.
But, even today, the second roll out has begun on the island for Thais who registered on the Mor Prom app since the start of May, so things are progressing. An area has been put aside at the island's Central Floresta shopping centre for registrants.
The 'reopening to tourists' on July 1 isn't without restrictions. People arriving by air will not be open to "countries where COVID-19 is widespread, or tourists without a vaccination certificate". That list hasn't been fully detailed although Thailand has a ban on people arriving from at least 4 countries – India, Pakistan, Bangladesh and Nepal.
"…visitors who travel by air must provide documents to prove that they have received both Covid-19 vaccine doses. They are required to undergo rapid antigen tests, or reverse transcription polymerase chain reaction (RT- PCR) tests, at their place of origin, and to register on www.gophuget.com and the MorChana application."
The MorChana app tracks the location of an individual whilst their phone is turned on with the data turned on as well.
Without specifically mentioning quarantine in the media release, it is understood that quarantine will be waived for international travellers who have have been fully vaccinated. Other specific paperwork requirements have not been announced at this stage… with 6 weeks to go to the international re-opening.
For domestic traffic, arriving in Phuket by road (as of May 17), "…people who do not have a certificate of vaccination and have not taken a swab test will have to undergo a 14 day quarantine. If they plan to spend only 3 days in Phuket, they are required to stay in home quarantine for the 3 days."
Phuket is still experiencing new daily infections
SOURCE: National News Bureau of Thailand
Want more from the Thaiger family?
📱 Download our app on Android or iOS for instant updates on your mobile
📧 Subscribe to our daily email newsletter
👍 Like/Follow us on Facebook
🔔 Subscribe to or Join our YouTube channel for daily video updates
Thai government expects to open vaccine registration to foreigners by August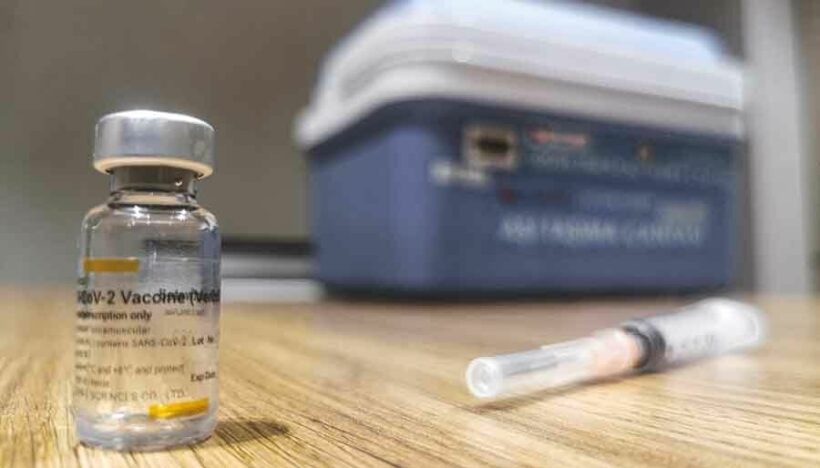 A Health Ministry spokesperson has confirmed that foreigners living in Thailand should be able to register for Covid-19 vaccination by August. Ratchada Thanadirek says the government is working on a dedicated registration platform for foreign nationals living in the Kingdom, which it's hoped will be ready in 3 months' time.
Meanwhile, Thai Visa News reports that vaccine registration for Thais has been extended to those aged between 18 and 59 years old, who can now sign up from May 31. Registration had initially been limited to Thai nationals over the age of 60, as well as those with underlying health conditions. However, the third wave of the virus means registration for younger Thais has been brought forward from July.
Thai nationals can register for vaccination through the Mor Prom platform or the Mor Prom Line account. They can also register at government hospitals. According to Ratchada, the vaccines that will be used in the government rollout will primarily be AstraZeneca, manufactured in-country by Siam Bioscience.
However, she points out that there are 3 other vaccines that have been approved by the Thai Food and Drug Administration. They are the Chinese-made Sinovac, the single-dose Johnson & Johnson vaccine, and the vaccine from US manufacturer, Moderna. The latter is expected to be available for purchase at private hospitals, although there has been no confirmation of when supplies might arrive.
SOURCE: Thai Visa News
Want more from the Thaiger family?
📱 Download our app on Android or iOS for instant updates on your mobile
📧 Subscribe to our daily email newsletter
👍 Like/Follow us on Facebook
🔔 Subscribe to or Join our YouTube channel for daily video updates