Phuket Gazette Thailand News: Flood under control, media blamed for 'panic'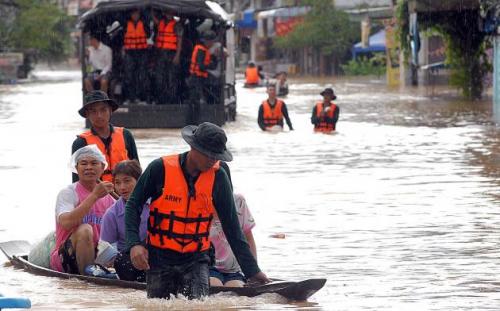 PHUKET MEDIA WATCH
– Thailand news selected by Gazette editors for Phuket's international community
Floods 'under control'
The Nation / Phuket Gazette
PHUKET: While industrial estates and households along waterways are bracing for heavy water runoff, the authorities have soothed public fears, saying the situation will not be as bad as in 2011.
"The situation, so far, is not as worrying as in 2011. It's only that the media is reporting about it so intensely that the public has started panicking," Deputy PM Plodprasop Suraswadi said yesterday, adding that this year, the level of floodwater was only half of that in 2011.
Major dams are still well below their capacity, Plodprasop said, adding that rain was mostly falling in areas to the south of the dams. He added that Prime Minister Yingluck Shinawatra, in her capacity as defence minister, had instructed military units across the country to help flood-affected residents in their vicinity.
Plodprasop, who oversees flood and water-management operations, said that though the flooding has not resulted in any casualties, it has brought the situation to a "semi-crisis" level. All relevant agencies have been instructed to set up coordination centers in order to implement measures and handle emergencies – which will be overseen by a center set up at Government House.
Districts in about 20 provinces have been inundated, with several roads left impassable and train services suspended.
In 2011, with more than 10 industrial estates inundated and millions of households affected, insurance companies estimated losses at a catastrophic US$12 billion (Bt375.5 billion).
"The Thai 2011 flood crisis was the largest freshwater flood in global history," said Gabor Jaimes, chief of property product management for Asia-Pacific at international insurance firm Swiss Re.
In order to prevent another catastrophe, industrial estates in Ayutthaya and Saraburi have stepped up prevention measures, though this time the operators are not too worried.
Amara Charoengitwatta-nagun, a director of Rojana Industrial Park, said she was confident the industrial park would be safe this year, thanks to its 77-kilometer-long, 5-meter-tall floodwall.
Situation "not like 2011"
"It is normal that heavy rain will cause flooding, as Ayutthaya is surrounded by three rivers. But the situation is not like 2011, when the dams broke and we were not prepared for the runoff," she said.
Navanakorn Plc managing director Nipit Arunvongse na Ayudhya is also convinced that the floodwall will protect the industrial estate in Pathum Thani from "natural" flooding caused by rain.
However, Industry Minister Prasert Boonchaisuk said Ayutthaya's Saha Rattana Nakorn Industrial Estate was possibly most at risk of inundation as it had only just completed 30-per-cent of a temporary dam. Veerapong Chaiperm, governor of the Industrial Estate Authority of Thailand, said he had already assigned a deputy governor to closely monitor the situation.
Meanwhile, the ready-for-assembly flood-prevention tools and barricades put up at several industrial estates, namely the ones in Bang Phli, Lat Krabang and Samut Sakhon – which have not suffered any flooding so far – will be moved to Saha Rattana Nakorn Industrial Estate to deal with the immediate threat. The Kabin Buri industrial estate has not been flooded because it is located in an elevated area, though other areas nearby have been submerged.
"Not a catastrophe"
According to Payungsak Chartsutipol, chairman of the state-owned insurance fund for natural-disaster coverage, the situation could not yet be classified as a catastrophe as it was in 2011. He said the Cabinet would only declare it as a catastrophe when flood damages exceed Bt5 billion and if more than 2 million people are affected.
Payungsak said the fund's directive was to approve cash transfers when an earthquake was more than 7 on the Richter scale and in storms, if the speed of wind was more than 120 kilometers per hour.
"Since the flooding situation cannot be classified as a disaster, the fund cannot approve any cash transfers yet," he said.
The National Catastrophe Insurance Fund was set up after the 2011 flood crisis. Foreign insurance companies raised their insurance premiums after that, though businesses and households can seek coverage from the state-owned fund, which collects only 0.5 per cent of insured value from households, 1 per cent from small and medium-sized enterprises and 1.25 per cent from large firms for catastrophe-protection coverage.
Meanwhile, floods have been spreading in several provinces.
The free Ubon Ratchathani-Bangkok Route 145 train service has been suspended indefinitely due to rail tracks being flooded, while trains 139 and 67 on the same route will be travelling to Sri Khoraphum Station in Surin, though no free vans will be provided to deliver passengers to their destination.
A fuel cargo train derailed yesterday morning in Nakhon Ratchasima's Sikhiu district, though no further damage or casualties were reported. The State Railway of Thailand said this accident had not been caused by flooding and that the train could be salvaged by yesterday evening.
Motorists have been advised to exercise caution when travelling on Route 201 in Nakhon Ratchasima, Route 3627 in Prachin Buri's Kabin Buri district and Route 226 in Surin, as they are all under 45 to 80 centimeters of water. People are being urged to use shortcuts or alternative roads. Those requiring help can call the Department of Highways' 1586 hotline at all times.
Separately, a prison in Prachin Buri has transferred several of its women inmates to the provincial prison in neighboring Sa Kaew, the Corrections Department said, adding that this facility in Kabin Buri district was the only one prone to flooding.
Prachin Buri province and the Korat area in neighboring Nakhon Ratchasima are most affected by heavy flooding as they are close to Khao Yai National Park, where heavy rain has continued for the past few days.
Around 200 households in Phitsanulok's Bang Krathum district were submerged due to overnight flash floods. There are four other districts that have been declared as disaster zones.
Keep checking the Phuket Gazette's Thailand news pages, join our Facebook fan page or follow us on Twitter @PhuketGazette for the latest national news updates.
— Phuket Gazette Editors
Keep in contact with The Thaiger by following our
Facebook page
.
Never miss out on future posts by
following The Thaiger
.
Thai Chamber of Commerce urges visa amnesty to be extended after today's deadline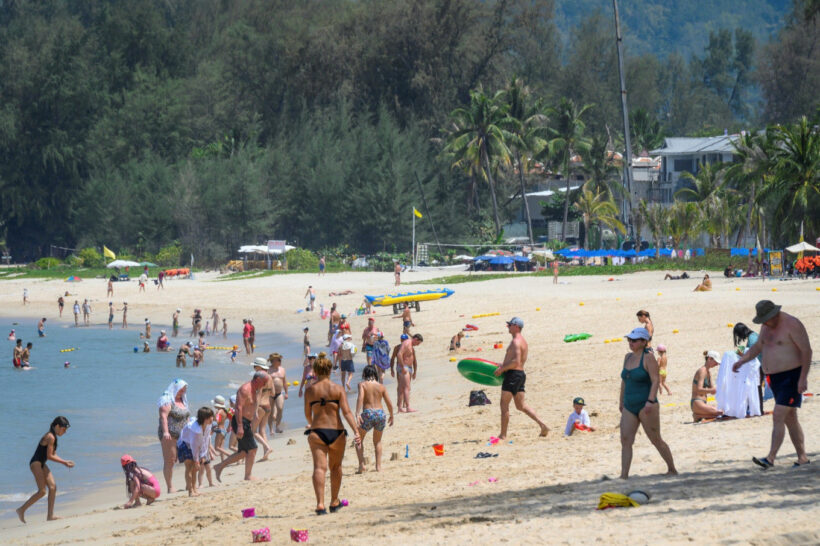 The Thai Chamber of Commerce is urging the government to extend the visa amnesty for the country's 400,000 tourists after today's deadline but has so far been turned down. The move comes as such provinces like Chiang Mai's immigration office sends messages giving tourists until Monday to sort out their visas (which is under the law as Saturday, the final day of the visa amnesty, is usually closed).
"For the foreigners that visas will expire on September 26, 2020, if come to continue the visa on Monday, September 28, 2020, no need to pay for overstay. If you haven't been able to sort through the queues and online bookings for an appointment, you also have Monday (at any immigration office) to get things sorted. Many of the country's immigration offices are open today. Good luck."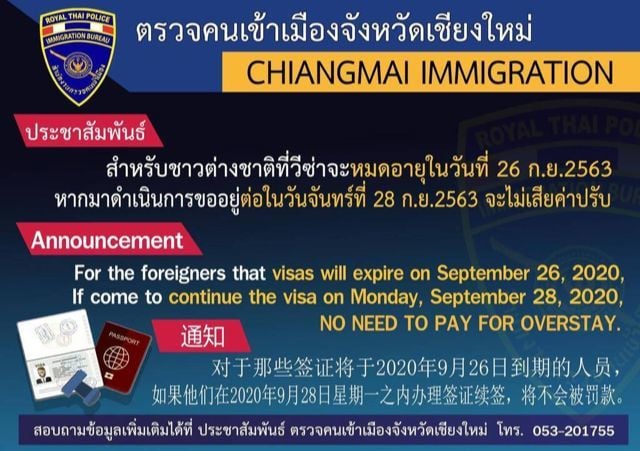 "We were told that this agenda was in the process, but there's been no progress so far."
Kalin says the deadline will bring even more chaos to those who await flights out of the country as they are not yet fully allowed. Furthermore, such provinces as Chiang Mai attribute stranded tourists as helping generate revenue at a time when the country desperately needs it. As these tourists need long-term accomodations, they undoubtedly bring revenue to the domestic tourism sector at a time when hotels and other types of accommodations are struggling.
"Instead of blacklisting those foreigners, the government should accommodate them with a more flexible period, particularly when the country cannot reopen for inbound tourists. The uncompromising stance towards visa extension scares tourists away despite the fact that they help drive the local economy in these tough times."
This week has been the busiest on record for stressed out Immigration officials who have been trying to cope with the last minute influx of tourists and expats whose visas had expired and were trying to extend, or apply for, visas to stay in the country.
Anantorn Hochindarat, president of the Tourism Association of Chiang Mai, says some businesses have received recurring revenue from international tourists which can help a lot when facing difficult times.
Although the profits from such tourists are much lower now, Anantorn says it can help businesses stay afloat. Despite such calls for an extension of visa amnesty, the Immigration Bureau has yet to announce any leeway to be given after today's deadline.
SOURCE: Bangkok Post
Keep in contact with The Thaiger by following our
Facebook page
.
Never miss out on future posts by
following The Thaiger
.
Sex worker support group pressures Thai government to decriminalise prostitution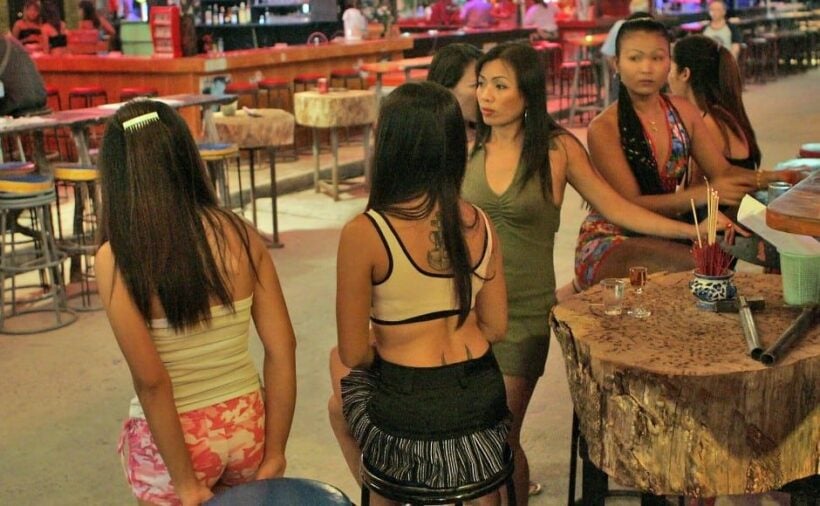 The coordinator for the group, Thanta Laowilawanyakul, says police only go after the sex workers and not the employers, with those found breaking the law to be branded with a criminal record that makes it hard to leave the industry as finding legal work becomes an issue. Thanta says 80 percent of the women working in the sex industry are the primary breadwinners for the entire family.
"Sex workers are lawfully registered in Germany, Amsterdam and Singapore. Why not Thailand? The answer is no, because the government thinks it will ruin the country's reputation. Meanwhile, Germany has over 700,000 prostitutes, yet the profession is not stigmatised."
A researcher at Thammasat University also concluded that the Anti-Prostitution Act doesn't work due to the large scale corruption of the Thai police. Such corruption allows prostitution to continue in the form of massage parlors, karaoke bars and clubs where such establishments can give a kickback to police and still make large profits. Such establishments, according to a Rangsit University criminology expert, reportedly give anywhere from 200,000 – 400,000 baht in bribe money to police to keep prostitution and human trafficking alive.
The numbers of illegal sex workers are staggering as Empower estimates that the country has almost 300,000 such workers, a number that is twice that of a UN report in 2014 due to what the group attributes to a failure to take into account the migrants and underage children in the business.
Empower is hoping its petition, which gained 10,000 signatures at the September 19 anti-government protestin Bangkok, will bring awareness to the issue that has historically been ignoredby the government. A spokesman for the Social Development and Human Security Ministry women's affairs section says that it is reviewing the law and could put amendments on the table for next year.
SOURCE: Pattaya Mail | The Thaiger
Keep in contact with The Thaiger by following our
Facebook page
.
Never miss out on future posts by
following The Thaiger
.
Thai Air Asia returns to Suvarnabhumi in addition to its Don Mueang hub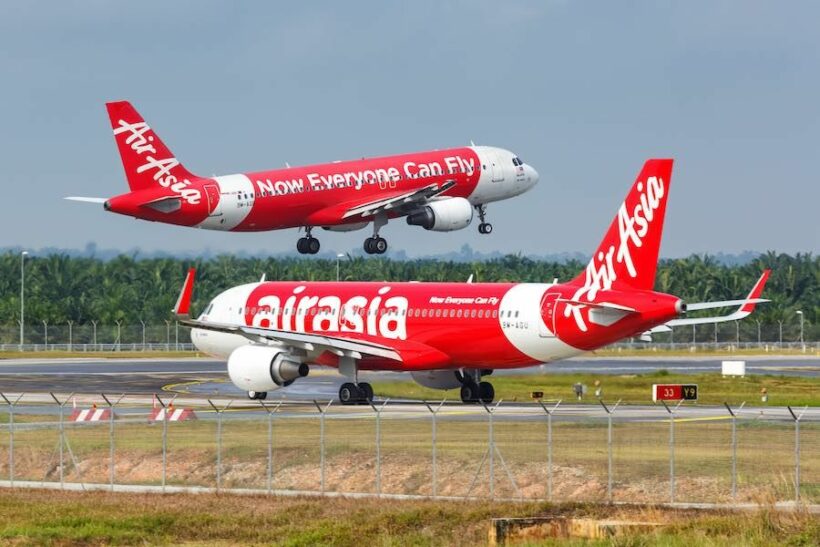 Thai AirAsia is spreading its Bangkok wings and opening up a secondary hub at the main Suvarnabhumi airport (BKK), to help broaden its attraction and bolster its bottomline. Thai Air Asia was the first airline to head back to the moth-balled Don Mueang in 2012 to re-establish the older airport after all the airlines moved across to the new Suvarnabhumi and discount airlines were seeking a lower-cost base.
Although Thai Air Asia carried 22.15 million passengers last year, this year's total will fall a long way short, just 6 million for 2020 up to date. Under the new set up, Thai AirAsia will have resumed nearly 90% of its pre-Covid domestic services, a total of 109 daily flights to 39 destinations. There will be 97 flights from Don Mueang Airport and 12 from Suvarnabhumi Airport.
With only a handful of international traffic, Suvarnabhumi officials are keen to re-kindle revenue for the massive airport and have struck a deal with Thai Air Asia to trial operations from BKK. They will be the only domestic carrier to operate flights from the two airports.
If the 2 month trial at Suvarnabhumi is successful, Thai AirAsia plans to add another plane to the BKK fleet by the end of the year. At this stage the trial is only approved up to the end of November.
Thai Air Asia have been concentrating on their 'bus' model to ferry passengers from the terminals to their aircraft waiting on remote airport aprons, and visa versa, to avoid some of the landing charges and using the sky-bridges. Some passengers have been complaining about the long trips in crowded buses, wild rides and over-enthusiastic air conditioning, whilst being told to strictly adhere to social distancing.
This week the Malaysian parent company Air Asia, announced the introduction of a 'super app', in an attempt to off-set the significant financial losses brought about by the Covid-19 pandemic. The mobile application shuffles Air Asia's model as a flight and accommodation provider, to a broader platform of complimentary services. The app will offer users a variety of options, including digital payment services, delivery services, and an e-commerce platform. Air Asia Chief Executive and founder, Tony Fernandes, says the idea for the app was floated prior to the pandemic, but Covid-19 hastened its development.
Keep in contact with The Thaiger by following our
Facebook page
.
Never miss out on future posts by
following The Thaiger
.