Thailand
Phuket Gazette Thailand News: First rally leader detained; Labour Ministry compiles human-trafficking report; Threat to block rice storage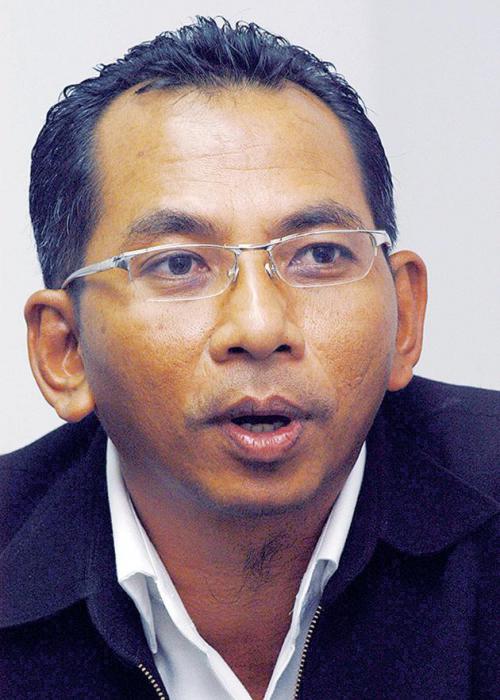 PHUKET MEDIA WATCH
– Thailand news compiled by Gazette editors for Phuket's international community
Sonthiyarn arrested; first rally leader to be detained
The Nation / Phuket Gazette
PHUKET: Sonthiyarn Chuenruethai-naitham, owner and director of T-news agency, yesterday became the first anti-government protest leader to be arrested. He was having a meal alone in the Central Lat Phrao shopping complex when apprehended by police.
Mr Sonthiyarn, a former leader of the now-defunct yellow-shirt movement, was charged with sedition and escorted to the Border Patrol Police Region 1 facility in Pathum Thani province, where he will be detained.
His arrest was the first under the state of emergency laws.
"I'm not troubled by the arrest, as my roles in the anti-government movement were protected by the Constitution," he said shortly after beIng arrested.
Assistant police chief Pol Lt Gen Winai Thongsong said Sonthiyarn did not resist arrest when confronted by the police while he was dining.
"He is entitled to request a temporary release through his lawyer, but the final decision on whether it would be granted would rest with the police," he added.
Tarit Pengdith, a member of the government's anti-protest operations unit, the Centre for Maintaining Peace and Order (CMPO), said Mr Sonthiyarn was the second-most important protest figure after core leader Suthep Thaugsuban.
Mr Tarit described Mr Sonthiyarn as one of the brains behind the running of the entire anti-government movement, while also managing financial aid and other assistance from its sponsors.
"He also acts as a contact in dealing with groups of individuals who support the movement behind the scenes," Mr Tarit added.
"Mr Sonthiyarn is also a key sponsor himself. His name is on the list [of sponsors of the rallies] to be made public today," said Mr Tarit, who is also head of the Department of Special Investigation (DSI).
Mr Sonthiyarn's initial detention lasts seven days, and can be extended seven days at a time but not for more than 30 days.
Meanwhile, a People's Democratic Reform Committee leader, Sathit Wongnongtaey, vowed to obtain temporary release for Mr Sonthiyarn. He said he learned that the CMPO was now planning to seek arrest warrants for pro-People's Democratic Reform Committee (PDRC) academics who spoke on rally stages.
"These academics have done nothing wrong. The CMPO's plan to arrest them is an act of intimidation, which threatens people's rights in a blanket manner, as a scare tactic," he said.
Arrest warrants have been issued for 19 rally leaders, including Suthep Thaugsuban, secretary-general of PDRC, for their involvement in the rallies, but Mr Sonthiyarn is the first to be detained.
Earlier, caretaker Labour Minister and CMPO director Chalerm Yoobamrung said Mr Sonthiyarn was the only wanted leader residing in a condominium.
The 18 other leaders have taken refuge at the protest sites, where they were being shielded by protesters, he said.
Other "stars" of the rally are also facing arrest, Mr Chalerm said.
"I want to tell Mr Suthep that I will no longer tolerate what he has done, laying siege to many government offices and chasing away officials who wanted to work. That's unacceptable, and I will use the law to handle the situation," he said.
Labour Ministry compiles human-trafficking report
The Nation / Phuket Gazette
PHUKET: The Labour Ministry is compiling a report on the human-trafficking situation in Thailand in a bid to remove the country from a US watch list.
Deputy permanent secretary for labour ML Boontharik Samiti said the ministry had managed to get many immigrant workers in the fisheries sector to register with the authority.
ML Boontharik said the ministry had also got 178 business operators to join the Good Laboratory Practice scheme.
She said the report would cover Thailand's measures to stop human trafficking and its progress in combating forced labour in the fisheries sector and child labour.
In the fisheries sector, she said measures to check the background of workers were clearer, stricter and more actively participated in by related agencies.
The ministry's Department of Labour Protection and Welfare had allocated a budget to examine some 38,000 fisheries workers for signs of human trafficking.
Migrant workers now have better access to registering their names, with 6,188 registered so far. Of that number, 4,250 have already obtained an annual work permit.
ML Boontharik said the department would amend related laws such as changing the minimum age someone can work on boat from 16 to 18, as fisheries work would be declared hazardous for minors.
"The ministry has been trying to solve the issue of alien workers by signing a memorandum of understanding with Laos, Myanmar and Cambodia to bring in workers from these countries legally at a reduced commission-fee rate between 2010 and 2013, which we succeeded to do so with 312,737 workers," she said.
Threat to block rice storage
The Nation / Phuket Gazette
PHUKET: Frustrated by the government's failure to find a solution for their debts – caused by the pledging scheme – rice farmers threatened yesterday to lay siege to state rice warehouses nationwide.
Kittisak Rattanawaraha, president of the northern farmers, said the siege would seek to prevent the government from doing anything with "our rice".
He encouraged farmers across the country to join in the siege today.
The threat was made after a high-profile meeting between the farmers' representatives from 20 provinces with senior government officials could offer no solution for long-overdue payments owed to them under the pledging scheme.
Farmers have also called for the seizure of assets from caretaker Prime Minister Yingluck Shinawatra and ministers involved in the rice-pledging scheme to make up for their losses.
The farmers said they abandoned the meeting after being told to ask banks to release loans to the government so that they could pay the rice growers.
As they walked out, the farmers said they would continue their demonstrations and pressure the government to resign because it lacked the capability to handle its rice-pledging policy.
The meeting was held at the Defence Ministry, and joined by three caretaker ministers – Deputy Prime Minister and Commerce Minister Niwatthumrong Boonsongpaisan, Deputy Commerce Minister Natthawut Saikuar and PM's Office Minister Varathep Ratanakorn.
Rawee Rungreung, a leader of the farm protesters, said that all the farmers wanted was to get payment under the pledging scheme from the government. The farmers had no political agenda to destroy the government.
"If we [farmers] can get our overdue payment within a short period, we [will recommend] stopping the protest and going back home. But as the government [is not paying] us, we will continue our activities and pressure them to get out as [they do not have the] efficiency to administrate the country," Rawee said.
Meanwhile, the Public W
— Phuket Gazette Editors