Asylum seekers accuse Australian navy of abuse as boat towed to Indonesia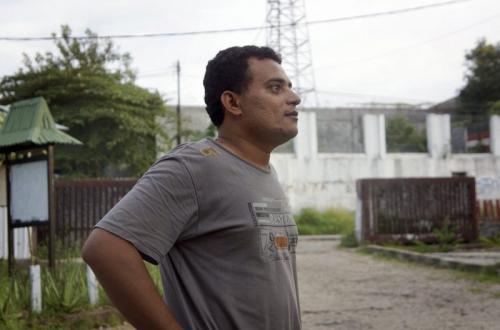 PHUKET MEDIA WATCH
– World news selected by Gazette editors for Phuket's international community
Asylum seekers accuse Australian navy of abuse as boat towed to Indonesia
Reuters / Phuket Gazette
PHUKET: On New Year's day, 45 asylum seekers in a ramshackle wooden boat slid ashore on a small island off the Australian city of Darwin. Four others had been swept overboard that morning in rough seas and were believed dead.
The survivors, from Africa and the Middle East, stumbled onto the beach, thankful to find refuge on Australian soil. Or so they thought.
Within an hour, an Australian warship and other vessels arrived. Military personnel forced the asylum seekers back onto their wooden boat and towed it out to sea. Their destination: Indonesia.
Determining precisely what happened is difficult. But interviews with five of the passengers reconstructs a journey they say was marked by physical and verbal abuse.
Their accounts highlight just how far the newly elected conservative government of Prime Minister Tony Abbott is going to meet his election promise to "stop the boats" – a policy which involves towing vessels back to Indonesia, the main departure point for people-smuggling boats.
In a statement in response to questions on the accusations from the five asylum seekers, Immigration and Border Protection Minister Scott Morrison said he did not give "credibility to malicious and unfounded slurs".
"I know and trust that our Navy and Customs and Border Protection Service act in accordance with their training and lawful orders and would only use force where necessary," he said. The navy refers all questions about the operations to Morrison's office.
About 16,000 asylum seekers came on 220 boats to Australia in the first seven months of last year. The government has said that since mid-December, not a single boat has arrived.
In separate interviews, the five asylum seekers all said their vessel landed on the island – raising questions about what Canberra means when it says no boats have arrived. One of the men said he had carried a Global Positioning System (GPS) device that showed Darwin was roughly 35 km away.
They also gave multiple accounts of military personnel using plastic zip ties and pepper spray to restrain asylum seekers. Passengers were denied proper access to food, water, medical treatment and toilets, they added.
Reuters was given permission by Indonesian immigration authorities to interview the five men, who were detained when their boat arrived back in Indonesia. Four were interviewed in person in the city of Kupang and the other by telephone.
Towed Out To Sea
Tensions flared as soon as the Australian military personnel arrived on the island off Darwin, said Yousif Ibrahim Fasher, an English-speaker from Sudan's Darfur region. He said he told the Australians that four men had been swept overboard.
"We told them: 'that direction, we lost people.' We told them everything. They said: 'No, you go back to the boat'."
"We refused, and then they used force," Fasher said.
Men who resisted were picked up by their arms and legs and dumped in the boat, the asylum seekers said. Fasher said he saw military personnel kick and use zip ties to handcuff one man who tried to flee.
The boat, its engine crippled after men sabotaged the motor on arrival, was tethered to a navy speedboat and towed back to sea.
Morrison said claims of four people falling overboard had been investigated and that he was confident they were not true.
Abbott came to power last September partly because of his tough stance on asylum seekers, an issue that has polarised Australia since the first boats from Vietnam came in the 1970s. The government has offshore detention centres in the impoverished South Pacific nations of Papua New Guinea and Nauru capable of holding thousands.
He has likened the battle to stop the boats as a war, insisting secrecy is important to prevent "the enemy" receiving information.
The U.N. refugee agency has warned that Australia could be breaking its obligation under the U.N. Refugee Convention by failing to hear asylum seekers' claims.
Not Quite Australian Soil
Standing on the beach that New Year morning, Mansoor Ali, a former sailor in the Eritrean Navy, stared at his GPS device.
His reading suggested the boat had landed on one of several islands north of Darwin in Australian territorial waters, a former Australian Navy officer with experience in intercepting asylum seeker boats told Reuters.
But unbeknown to Ali, the sand beneath his feet was not as Australian as he assumed.
In 2001, then Prime Minister John Howard made it harder for asylum seekers by removing the right of unauthorised boat arrivals to apply for a visa on landing in several territories, such as Christmas Island, that were popular due to their proximity to Indonesia.
Under pressure from then-opposition leader Abbott over a surge in asylum seekers, the previous Labour government last year expanded this to include all of Australia's coastline.
For Ali and the others, the result was immediate: an armed escort back to where they came from.
Tensions Build
Once out to sea, the asylum seekers were guarded by 10 personnel from the warship HMAS Parramatta, according to witness recollections of its hull number. Shifts changed every four hours.
Some of the guards called asylum seekers "monkeys" and told them they were not wanted in Australia, Fasher said.
Guards imposed strict discipline on the cramped, roughly 10-metre-long boat. Food and water were insufficient and some requests for medical help went unheeded, the asylum seekers said.
The greatest tension built towards the back of the craft, in a room below deck where Australian engineers struggled to repair the engine. The room was the only route to the toilet.
Fearing someone would break the engine once it had been fixed, the Australians instituted a rule: one visit to the toilet per day for men, and only night visits for women.
"I remember they used to stop us going to the bathroom. Forbidden to stand, forbidden to speak, forbidden to raise your voice," said Bakil Abdul Hamid, a 28-year-old Yemeni, who said his brother Mohammad was one of the four swept to their deaths on January 1.
As the trip wore on, hope dwindled. After several days, unrest broke out. Taking the opportunity with the boat stationary as Australian engineers again tinkered with the engine, the asylum seekers launched a desperate protest.
Ali was the first to hurl himself into the water, three asylum seekers said. At least 10 others jumped in. Guards began tackling, pepper-spraying and zip-tying people in an effort to stop more following. Some of those pulled from the water said they were then pepper-sprayed in the face.
"We were suffering. People did not prefer life to death," said Faisal Salaad, a 33-year-old who said he watched the scuffle as he floated in the sea.
Back In Indonesia
The following day, as the boat continued its journey, violence broke out again.
Around midday four men, angered by the toilet curbs, went into the engine room.
The first through the door, Bobies Ibrahim Nooris, 20, was pepper sprayed in the eyes, he recalled, causing him to stumble into an engine exhaust and seriously burn his hand.
Fasher was the only passenger spoken to by Reuters who claims to have seen what happened next.
Military personnel grabbed the hands of the other three men and forced them onto th
— Phuket Gazette Editors
Keep in contact with The Thaiger by following our
Facebook page
.
Never miss out on future posts by
following The Thaiger
.


Find more SE Asian News courtesy of The Thaiger.

Broke? Find employment in Southeast Asia with JobCute Thailand. Rich? Invest in real estate across Asia with FazWaz Property Group. Even book medical procedures worldwide with MyMediTravel, all powered by DB Ventures.

Son of Sultan of Brunei dies at the age of 38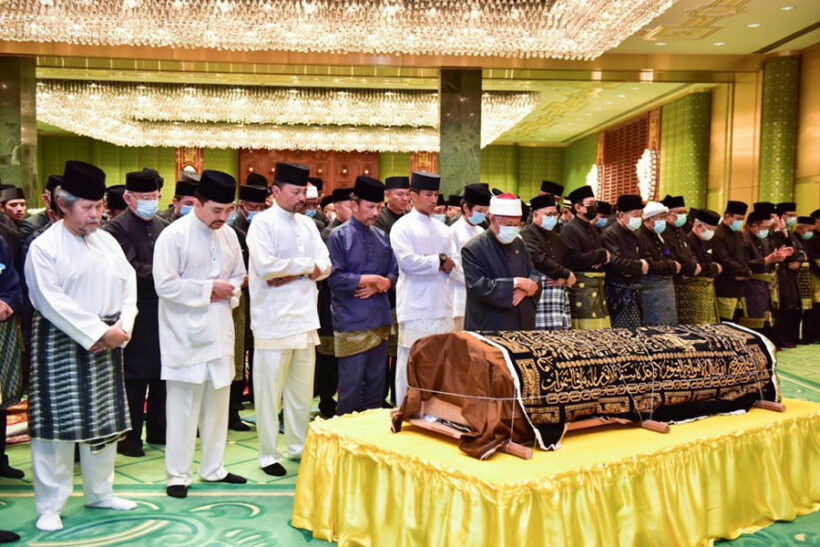 The son of the Sultan of Brunei has died at the age of 38, the government of Brunei has confirmed. Prince Azim, who was 4th in line to the throne, passed away on Saturday morning. While the cause of death has not been confirmed, his Wikipedia entry says he succumbed to a long illness.
CNN reports that the prince had made a name for himself as a Hollywood film producer, where he was known for hosting extravagant parties with celebrity guests that included Mariah Carey, Pamela Anderson, and Janet Jackson, among others. His success in film came despite international condemnation of his father's harsh rule in Brunei, where parts of Sharia law are in force and capital punishment involves death by stoning.
The nation of Brunei has entered a 7-day mourning period, with leaders from neighbouring countries expressing their condolences on the death of the prince. A statement from the Indonesian embassy in Brunei said Prince Azim, "will always be remembered fondly." The prime minister of Singapore, Lee Hsien Loong, described him as someone who was, "known for his kind and generous spirit, and for his dedication to charitable, educational, and youth causes."
SOURCE: CNN
Keep in contact with The Thaiger by following our
Facebook page
.
Never miss out on future posts by
following The Thaiger
.
Malaysian PM called to quit, criticised for "abuse of power" during Covid-19 crisis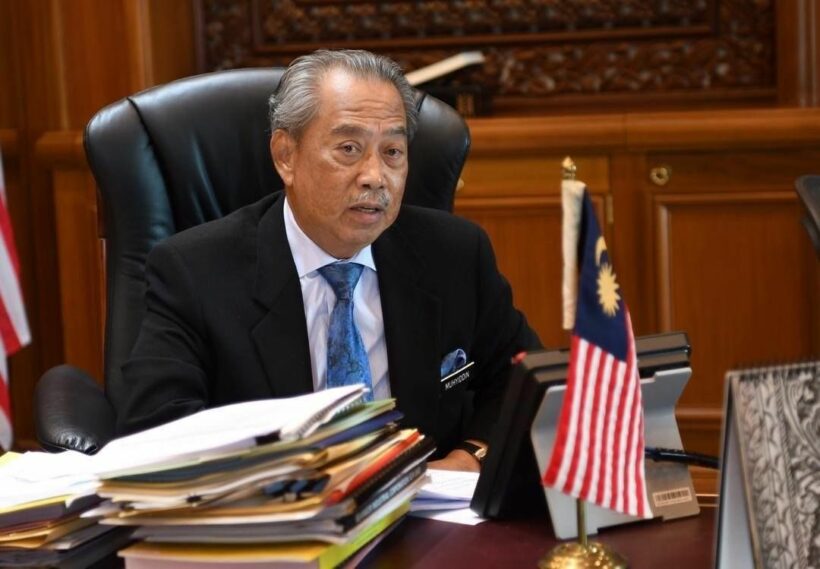 While protesters in Thailand are calling on PM Prayut Chan-o-cha to resign, the Malaysia PM Muhyiddin Yassin is experiencing similar calls after he attempted to declare a state of emergency amid a rise in Covid-19 infections, but the request was rejected by the Malaysian King.
Some say the prime minister's attempt to impose the order was intended to suspend parliament and "curb the government process". Opposition leader Anwar Ibrahim recently claimed he had the majority of support in parliament and challenged the prime minister. He suggested the call for a state of emergency was to avoid a vote on the annual supply bill which he may have lost, effectively a vote of no confidence in the current PM and his government.
When Muhyiddin requested a state of emergency, Anwar said the Malaysian PM was trying to "curb the parliamentary process." He said using the Covid-19 crisis as an excuse to suspend sessions is an "abuse of power" and called the state of emergency request a "descent into dictatorship and authoritarianism."
"A state of emergency is declared when there is a threat to our national security. But when the government is itself the source of that threat, then a state of emergency is nothing more than the descent into dictatorship and authoritarianism. I strongly advise Tan Sri Muhyiddin Yassin to consider the legacy of these actions he is taking out of self interest and selfishness."
Anwar released another media statement after the Malaysian King's refusal saying it "affirms the strength of the constitutional monarchy and parliamentary democracy."
King Al-Sultan Abdullah rejected the emergency order request yesterday. The prime minister holds a slim majority in parliament, but with his request rejected by the King, his hold on power is now palpably weaker. Now some leaders are calling on Muhyiddin to resign.
Ahmad Puad Zarkashi, a senior leader in the United Malays National Organisation made a Facebook post calling on the prime minister to resign.
"Thankfully, His Majesty the King was not influenced by the political game that could drag the country into more critical territory… The people's wellbeing is more important. By right, Muhyiddin should step down."
Opposition lawmaker Wong Chen calls the proposal for a state of emergency "malicious" and says the prime minister should resign or fire ministers who proposed the emergency orders.
MEDIA STATEMENT
23 October 2020

I am deeply concerned about reports that the government is seeking to implement emergency measures to curb the parliamentary process. pic.twitter.com/pZB40FMjf4

— Anwar Ibrahim (@anwaribrahim) October 23, 2020
SOURCES: Reuters | Twitter: Anwar Ibrahim
Keep in contact with The Thaiger by following our
Facebook page
.
Never miss out on future posts by
following The Thaiger
.
UPDATE: World Covid cases surge again, US reports 81,000+ cases in past 24 hours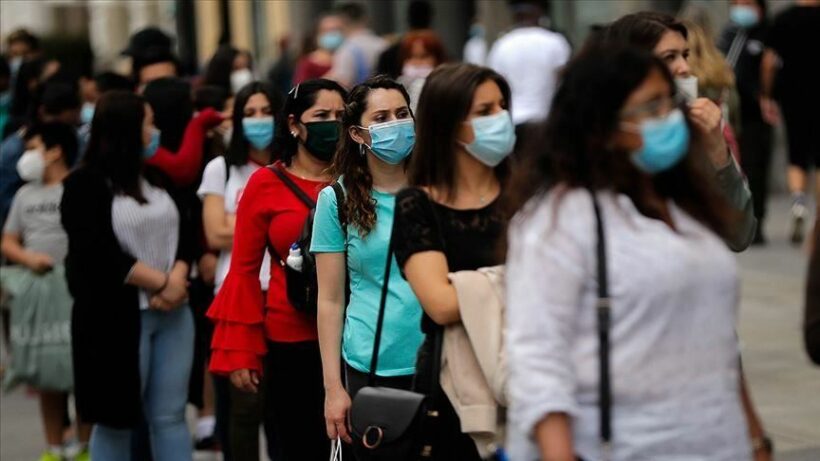 Both the rate of new infections and deaths from the coronavirus has begun to spike in the worldwide totals again with some countries and locations having to go back into lockdowns for a second or third time. In the US and parts of Europe a major new surge of cases is concerning health authorities, especially as these countries are now heading into cooler weather, and people gathering indoors.
As of Saturday morning, Thai time, a total of 42,462,925 people have been infected worldwide with Covid-19, 1,148,698 have died and 31,417,499 have recovered.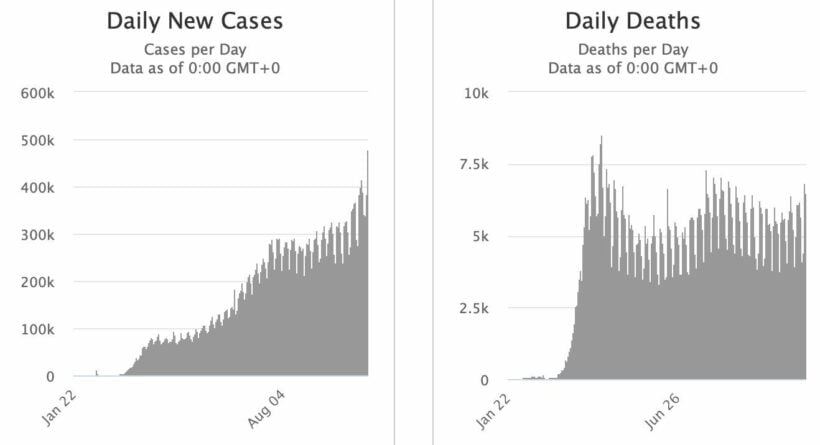 The following graph shows today's top ten countries with the most new infections in the past 24 hours…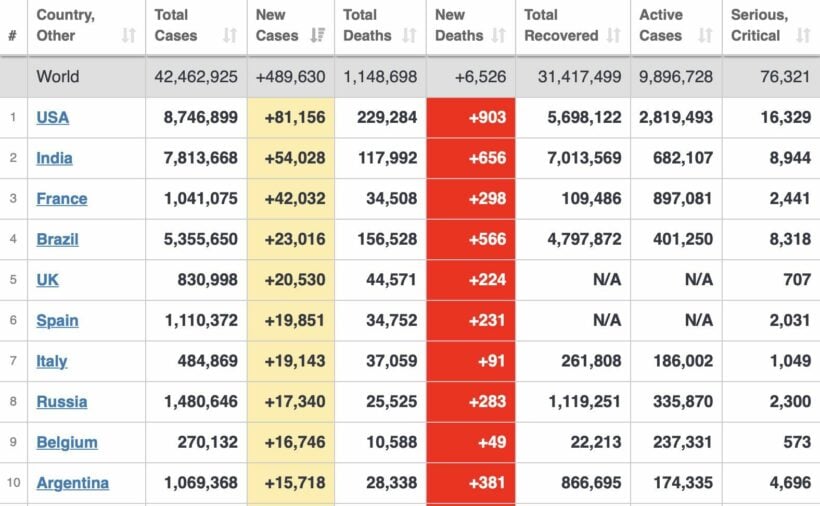 SOURCE: worldometers.info
Here's a summary of some of the main world Covid-19 headlines…
ITALY
Italy has recorded another record with 19,143 new coronavirus cases in the last 24 hours. That's up from Thursday's record of 16,079 new coronavirus cases. 91 coronavirus deaths were also reported on Friday. The governor of Campania in Vincenzo De Luca has made a formal request for a national lockdown and says he will close his region "for 30 to 40 days" to try and control the recent surge.
The governor of Lombardy lamented that it is a "dramatic situation." Lombardy was the epicentre of one of the first, and most dangerous. clusters in the world after the virus first spread out of China.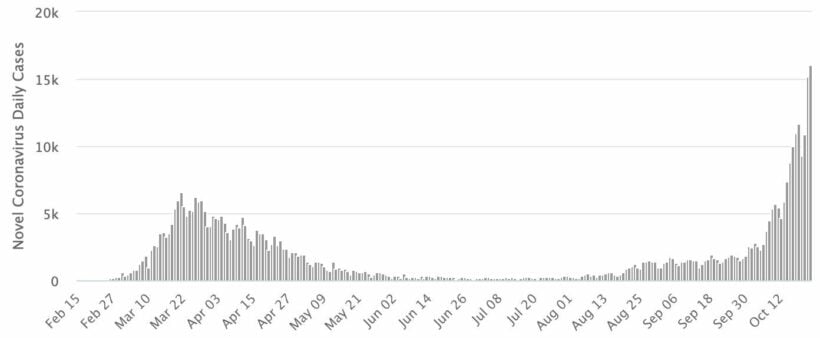 GRAPH: New cases surging across Italy – worldometers.info
US
A study from the Covid-19 forecasting team at the University of Washington's Institute for Health Metrics and Evaluation reports that… if 95% of Americans wore masks in public, more than 100,000 lives could be saved from Covid-19 over the next 4 months.
In a survey done in September, only about 49% of US residents reported that they "always" wear a mask in public.
The study calculated that, if the current extent of mask-wearing were to continue, and states continue with removing social distancing mandates, the death toll across the US from Covid-19 could reach about 1 million deaths by the end of February.
"The study had some limitations, including that the findings are only forecast projections from models and not definitive of what the future holds."
The IHME Director Dr. Chris Murray maintains that the study still helps offer insight into how mask-wearing can make a difference.
URUGUAY
Uruguay is closing its borders during the summer season as a program to help curb the spread of Covid-19. Uraguay's President Luis Lacalle Pou says that it will be "a restricted summer".
"The borders will be basically closed, with exceptions that are already known and perhaps some more.
"Because today there are many cases, or several cases, in the education sector, we have decided to suspend face-to-face classes for two weeks."
"Public safety measures will be enforced… avoid large gatherings and parties. We will be very strict when it comes to the topic of parties."
Uruguay, with a total population of 3.5 million, has reported at least 2,701 confirmed new cases of Covid-19 and 53 deaths as of Friday morning and shares borders with Argentina and Brazil, both heavily impacted with a rise of Covid cases.
FRANCE
The head of infectious diseases at Tenon Hospital in Paris, Gilles Pialoux, says France is paying the price for ending the coronavirus lockdown too quickly.
On Thursday, France announced 41,622 new cases, and on Friday 42,032.
It will be "really difficult to avoid a second lockdown given the circulation of the virus."
Gilles says local lockdowns or lockdowns "by population group" could be the solution. The doctor added the circulation of the virus among the "20-30 year old age group was far beyond the rest of the population".
EUROPE
5 countries with the highest rate of new Covid infections, when measured against population, are all in Europe.
They are the Czech Republic, Switzerland, France, Belgium and The Netherlands. The number of new infections has risen sharply since the start of October, and continues to surge as the European autumn sets in.
As of last Thursday, the Czech Republic had a rolling daily average (across five days) of 10,579 new cases, meaning 988 new infections a day per 1 million population, a four-fold increase since the start of October. Belgium, was in the same situation with an average of 891 new infections per million residents as of last Thursday. The two countries have by far the highest rate of new Covid-19 infections.
UK
The UK has seen a sharp increase in its rolling averages during October, from 9,729 new cases to 19,290 per day. And the situation in Spain is less dramatic "but the daily average remains stubbornly high". Infections per million are lower in other European countries, but they are still rising.
In comparison, the rolling averages of new cases in India and Brazil continue to fall, while the US is seeing a gradual but persistent rise. Its rolling average has risen from 43,089 at the start of October to 59,387 this week, representing 179 new cases a day per million population.
The UK's economic recovery after the first wave of the Covid-19 pandemic has now flattened out and threatens to reverse and trigger a double-dip recession. The government has announced new restrictions to tackle the second wave which are expected to stifle business activity.
A new survey of business activity indicates private sector growth in the UK falling back as hospitality and transport companies struggled to cope with regional lockdown measures.
US
As autumn spreads across North American, 25 states in the US are reporting rising Covid-19 infections. White House Coronavirus Taskforce officials say there are "early signs of deterioration in the Sun Belt and continued deterioration in the Midwest and across the Northern States".
Last Wednesday, at least 14 states had recorded their highest seven-day average of new daily cases, according to Johns Hopkins University. Including Alaska, Colorado, Idaho, Illinois, Indiana, Kansas, Kentucky, Michigan, Montana, New Mexico, Ohio, Utah, Wisconsin, Wyoming.
Meanwhile, more than 41,000 people are currently hospitalised with the coronavirus across the country, according to the CovidTracking Project. Missouri and Idaho health officials say they'll "soon be facing a crisis if hospitalisations continue to surge".
The US reported the highest daily death toll in more than a month, with more than 1,100 new deaths.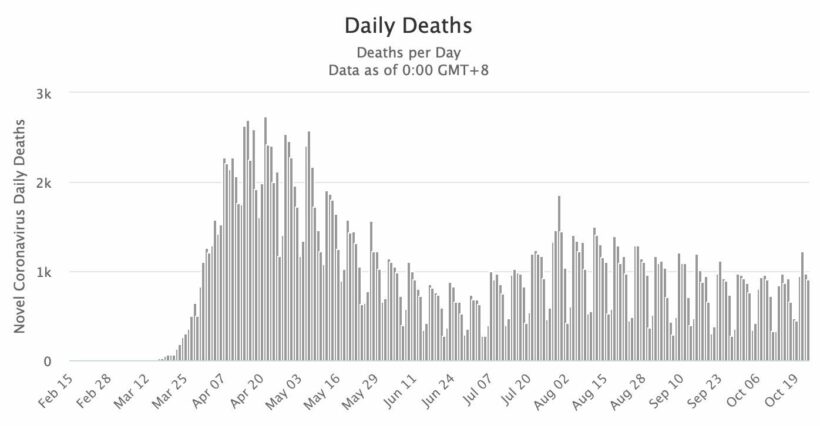 Keep in contact with The Thaiger by following our
Facebook page
.
Never miss out on future posts by
following The Thaiger
.