Phuket Gazette Thailand News: Finance Minister warns graft threatens growth; Arrest warrant for missing monk; B100mn fire in Haad Yai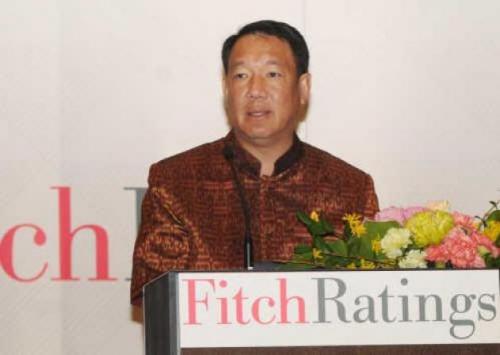 PHUKET MEDIA WATCH
– Thailand news compiled by Gazette editors for Phuket's international community
Finance Minister warns graft threatens growth
The Nation / Phuket Gazette
PHUKET: Global credit-rating agency Fitch Ratings believes lessening corruption in the Thai public service will help prop up the Thai economy, according to Deputy Prime Minister and Finance Minister Kittiratt Na-Ranong.
Following discussions yesterday with Fitch Ratings, Kittiratt agreed with the agency that lowering corruption in the public sector could boost the Thai economy, while saying that the government will improve the standard of living of civil servants to lower the possibility of corruption. "Most people see corruption as coming only from politicians. Actually, we have to tackle corruption from [state] officials working with people, too," he said.
After discussing the government's one-and-a-half year administration with Fitch Ratings, he explained the country's future direction, particularly the Bt2-trillion infrastructure project that aims at long-term economic growth.
"The government does not intend any injection [of funds]. Tourism generates income for Thailand and also plays a vital part in the country's economic balance," Kittiratt said.
The government will attempt to accelerate its expenditure to boost the economy, he said.
Meanwhile, the global credit rating agency, Moody's Investors Service, recently surveyed Thai commercial banks for its evaluation report to be launched soon, even as the Bank of Thailand expressed confidence in the high provisions and strong capital base of Thai banks.
Ruchukorn Siriyodhin, the BOT's assistant governor for Financial Institutions Policy Group, said that Moody's, in the past two weeks, had met the Thai central bank and asked for information pertaining to commercial banks in Thailand.
Moody's is expected to launch a Thai financial institutions report soon.
"Usually, Moody's releases reports twice a year. The March report concerns countries. The August/September report relates to banks. There may not be particular concerns this time, given general questions," Ruchukorn said.
Thai commercial banks have a strong capital base with high provision for doubtful debts and periodic stress tests, she said. The stress tests take the easing of the US stimulus into account.
The BOT has informed all commercial banks to prepare credit valuation adjustment risk (CVA risk) for derivatives transactions, based on Basel III or Basel III CVA requirements, according to a BOT source who did not want to be named.
It was insufficient for damages that may arise from over-the-counter derivatives if commercial banks hold capital adequacy for credit default risks only," he said.
The CVA risk report will be made with information at the end of June, September and December 2013.
In response to Moody's concerns about the assets of commercial banks in Asia and the downgrading of three Singaporean banks' outlook, Ruchukorn said that commercial banks in Singapore differed from those in Thailand. Singaporean banks earn income from a broader base, while Thai banks generate domestic income, she said.
Haad Yai shop fire causes Bt100m in damage
The Nation / Phuket Gazette
PHUKET: Fire ravaged a Buddhist monk's shop, which sold fireworks among other items, in downtown Songkhla's Haad Yai district yesterday.
Twelve people were reported hurt and eight rooms of the seven-storey commercial building damaged.
Haad Yai Municipality deputy mayor Samrit Boonrat said the Chao Chai Porn shop caught fire at about 11.30am.
Although a dozen people were hurt, at press time only two had been admitted to Rat Yindee Hospital. The cause of the fire was yet to be determined.
Songkhla governor Kritsada Boonrat said it took three hours to put out the fire. Damage was initially estimated at Bt100 million and he said authorities would bring in an engineer to inspect the structural damage.
Arrest warrant issued for ex-monk
The Nation / Phuket Gazette
PHUKET: The Criminal Court has issued an arrest warrant for Wirapol Sukpol, an ex-monk formerly known as Luang Pu Nenkham, on three charges with a 10-year statute of limitations running from July 2, 2013 to July 2, 2023.
Department of Special Investigations (DSI) chief Tarit Pengdith said the three charges were: violating the Computer Crime Act by allegedly posting false information on the Net to raise donations; statutory rape of a minor under the age of 15; and taking the minor away from her parents/guardians.
He said since these charges had a 10-year statute of limitations, his agency had up to a decade to hunt the ex-monk down.
Tarit said the DSI would notify the Office of National Buddhism to get the Centre for Monks and Novices' Foreign Travel Control to push for the revocation of Wirapol's passport. He added that the DSI had already contacted the United States and European countries to revoke the suspect's visa.
Saying the DSI knew exactly where the ex-monk was now, Tarit said that Wirapol would be flushed out of hiding anyway once his passport and visa are cancelled. He added that DSI officials were ready to travel to the relevant country to pick him up, a process that should be completed in no time.
Tarit also warned the ex-monk's followers to not make any moves that might be construed as obstructing the authorities or the course of justice. They have also been warned against tampering with evidence or witnesses, with the threat of serious legal action.
The DSI has notified 141 financial institutions as part of the process to seize the ex-monk's assets and alerted the Land Office to freeze all transactions under Wirapol's name. The Land Transport has also been told to seize cars bought in the suspect's name, he added. Tarit went on to say that some temples and monks had given up the cars they had received from Wirapol.
Pol Lt-Colonel Kornwat Panprapakorn, chief DSI investigator in charge of the Northeast, said he would travel to Ubon Ratchathani today (July 18) to meet the people who had provided information about another 10 cars reportedly bought by Wirapol.
Kornwat said the DSI investigation team had also learned that Wirapol might be the owner of three Rolls Royce cars, as some photographs had been found of the vehicles parked in the garage of the ex-monk's temple – Wat Pa Khantitham. He warned that the people who had received cars from the former monk and failed to return them, or were caught hiding them, might be charged with embezzlement, which is a criminal offence and an anti-money laundering law violation.
— Phuket Gazette Editors
Keep in contact with The Thaiger by following our
Facebook page
.
Never miss out on future posts by
following The Thaiger
.
Today marks the end of tourist visa amnesty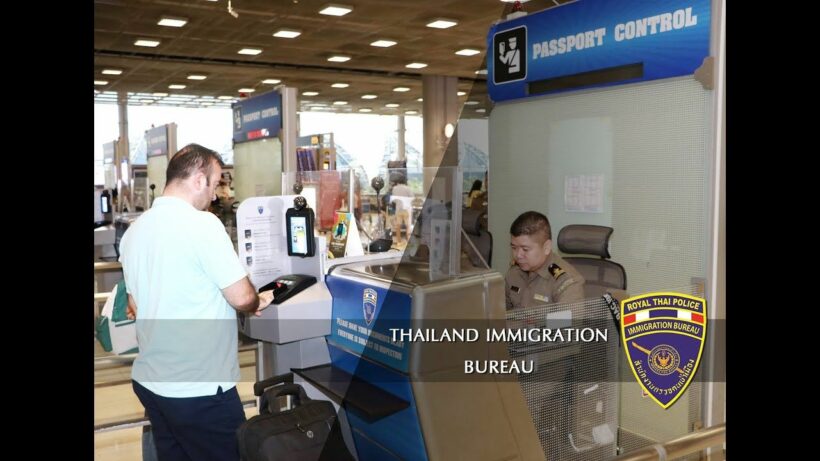 Today is the end of the Thai government's visa amnesty for those staying in the country on tourist visas. The amnesty was originally given 6 months ago after the Covid-19 pandemic forced the closure of borders and suspended international flights. Despite calls for the government to extend the amnesty yet again from the Thai Chamber of Commerce, the government has not made any announcements that would allow those on tourist visas to stay in the country legally after today's end date.
For those tourists still stranded in Thailand, they would have needed to provide a letter from their respective embassies that would provide proof that they are unable to travel out of the country by today's date. Such reasons include medical, flight availability or the Covid situation remaining poor in their home countries. Those who have not provided a letter or have not sorted their visas by today's date will reportedly face overstay fines of 500 baht per day with a maximum of 20,000 baht in total fines. Other repercussions include being arrested, imprisoned, deported and/or blacklisted from entering Thailand for certain periods that coincide with the amount of time overstayed.
The Royal Thai Immigration has warned numerous times of the approaching end date and what could happen to those who fail to fix their visas properly, however, some immigration centres are open today and/or extending the end date to Monday as the last chance to sort out visas. Such centres are located in Chiang Mai and other provinces, giving foreigners an extra day without receiving an overstay fine.
Today's end date has some in disagreement over Thailand's handling of the situation, with critics saying the hard line stance is set to turn off future tourists from the country as well as taking away the only income that some businesses are receiving during the battered economy. Such tourists who are staying for a long time need accommodations that undoubtedly help such businesses stay afloat when international tourists are unable to enter the kingdom.
Regardless, today is the day and if those on tourist visas don't get their situation sorted, it could land them in hot water with immigration authorities. Officials recommend all foreigners to carry their passports in the next few weeks as they have announced that immigration police will be performing check ups to ensure that those staying after the deadline have valid visas.
SOURCE: The Pattaya News
Keep in contact with The Thaiger by following our
Facebook page
.
Never miss out on future posts by
following The Thaiger
.
Government to stir economy with 100 billion baht stimulus starting in October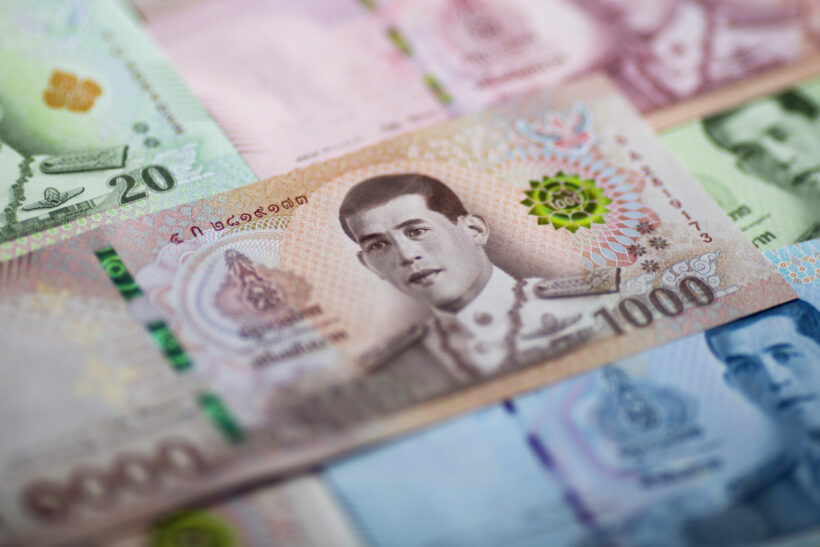 The Thai Government is expected to stimulate the economy with 100 billion baht boost starting in October until the end of the year. The injection will reportedly come from both the people's and the government's spending under three stimulus measures according to the Deputy PM Supattanapong Punmeechaow.
The first measure will reportedly give 14 million welfare cardholders an extra 500 baht discount over the next 3 months on their shopping with the budget for this measure totalling 21 billion baht. The second measure, dubbed "Kon La Khreung" or Let's Go Halves, will give 10 million people up to 100 baht discounts daily on beverages and household essentials with the subsidy being capped at 3,000 baht per person. The scheme will not, however, include such things as alcohol, tobacco or lottery tickets.
The third measure is aimed at wealthier Thais as tax incentives and will be offered in an effort to encourage them to spend more as consumers. The Cabinet has also approved a measure to pay 260,000 new graduates half of their salary to help the private sector. That budget is reportedly totaling 19.5 billion baht.
Supattanapong also predicts the economy will improve next year but warns it could take 2 years before the nation's economic growth returns to the pre-Covid level. He says the country's current budget is sufficient to boost the economy unless there is a second wave of Covid.
"But in the event that there is a second wave, the government is prepared to borrow more as its national debt is quite low compared to other countries. However the government is being cautious so it can remain financially healthy in the post-Covid era."
SOURCE: Nation Thailand
Keep in contact with The Thaiger by following our
Facebook page
.
Never miss out on future posts by
following The Thaiger
.
"Bad Student" movement by high-schoolers continues fight against authorities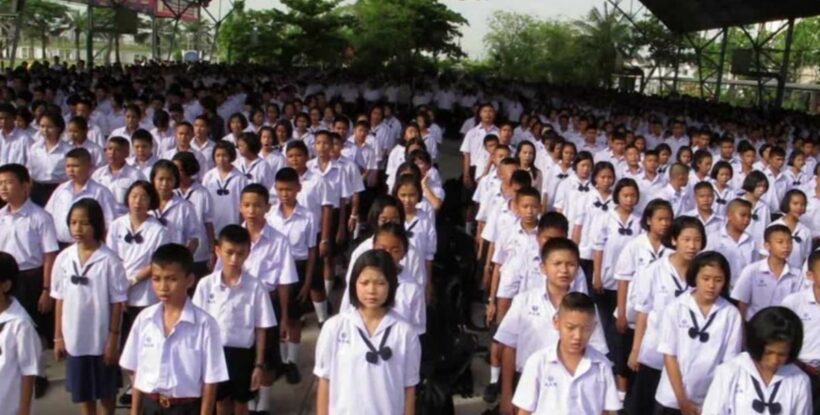 A movement, dubbed by some of Thailand's high-schoolers as 'Bad Student', is advancing the fight against education authorities as students are trying to break up the country's strict, or as they claim, archaic, education system. The movement's name takes after a university student activitst's book about his experiences in a government high school. The recent rebellion of students coincides with the recent massive Thammasat University anti-government protests in Bangkok, which are demanding reform of the government, constitution and revered Monarchy. 17 year old Peka Loetparisanyu tells Reuters that their rights are being violated.
"There's a viral saying that 'our first dictatorship is school'."
Some of the students are reportedly wearing white ribbons, cutting their hair in public and showing the now popular protest symbol of the 3-finger salute, reminiscent of the Hunger Games movie franchise, during the morning national anthem which is a requirement at all government schools.
Supporters of the pro-democracy movement say Thailand's education system is more about compliance rather than education as its rigid rules require students to dress in uniforms, have a certain length of hair and conform to specific hairstyles. The white ribbons being adorned by some of the high-schoolers represent "purity of the students" whilst the 3-fingered salute is being used as a call for democracy.
But their seemingly rebellious actions have not gone completely unnoticed by officials as the Thai Education Minister Nataphol Teepsuwan earlier this year softened hair length and style rules for government schools.
"I feel that by listening to them, I'm giving them an opportunity to voice their concern safely."
Such rebellious acts by students have led to parents being outraged over teachers reprimanding students and occasionally humiliating them publicly. Just this year, a student was given an 'ugly haircut'by a teacher in front of her peers after she showed up to school with a hairstyle that did not precisely meet the requirements.
SOURCE: Chiang Rai Times
Keep in contact with The Thaiger by following our
Facebook page
.
Never miss out on future posts by
following The Thaiger
.