Phuket Gazette Thailand News: EC calls to reconsider election date; Yingluck accused of using state funds; DSI to press sedition charges against PDRC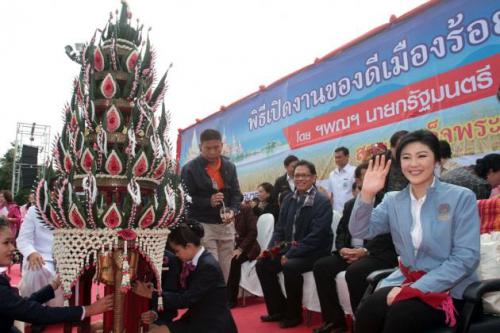 PHUKET MEDIA WATCH
– Thailand news compiled by Gazette editors for Phuket's international community
Reconsider poll date: EC
The Nation / Phuket Gazette
PHUKET: The Election Commission yesterday appealed for cooling-off period out of fears that the wrangling over when the snap election should be held could lead to an escalation in unrest and a dispute over the poll results.
"The Election Commission views that the best way for improving the current situation is for all sides to reconcile and reduce their demands to a level that can be acceptable to all. There is no loser or winner, but it will be a way out for Thailand," the five new commissioners said in a statement yesterday.
They also urged a reconsideration of the February 2 election date, saying it should not be allowed to "limit the possibility for Thais to reach reconciliation".
Somchai Srisuthiyakorn told the EC's press conference that the agency found that in the current situation, it would be difficult to hold a trouble-free election.
"It has been widely agreed that there could be a disturbance because this is not a normal situation," he said.
The remark came as the People's Democratic Reform Committee, which has been protesting against the caretaker government for more than six weeks and is demanding postponement of the election until political reform is completed, led another march in Bangkok that drew several thousands of supporters.
Somchai suggested that mediators facilitate negotiations between the government and the PDRC on whether the February 2 election should go ahead.
If there are no talks and the February 2 date is confirmed, the EC would do its best to hold the election, he said.
"But we expect considerable problems during the election," he said.
According to the law, the election can be rescheduled, he said.
"If the two sides agree that the election does not have to be held on February 2, the legal officials of the government must find a way to postpone it and the EC will be ready to organise it accordingly," he added.
Suthep Thaugsuban, secretary-general of the PDRC, reiterated that balloting without reforming the country first would allow the return of the " Thaksin regime," which he said has corrupted Thai politics for years.
Although the EC said postponement of the election was possible, delaying it for a few months was insufficient for the reform process, he said.
Prime Minister Yingluck Shinawatra said she would still stick to the original election date but the law should be taken into consideration if postponement is inevitable.
Ruling Pheu Thai Party leader Charupong Ruangsuwan said he had received Yingluck's documents for party-list MP candidacy and is still waiting for her photograph.
He said Yingluck would make an appearance to offer moral support when her party submits its party-list MP applications on Monday.
He said he had not heard reports that Yaowapa Wongsawat, a former MP for Chiang Mai and Yingluck's sister, would not run in the February 2 general election and that Panthongtae Shinawatra, Yingluck's nephew, would take her place.
If the PDRC tried to block Pheu Thai's party-list MP filing on Monday, he would invite the foreign media to tell the world how the anti-government protesters do not respect the royal election decree and democracy by obstructing the election process.
The caretaker prime minister will return to Bangkok on an Army plane from her inspection tour of the Northeast this morning to chair a meeting of the Defence Council at the Army Club at 9.30am and to tape her New Year's greeting to Thais, a Government House source said.
Afterwards she would fly back to the Northeast and resume her trip, the source said.
Yingluck's eyes brimmed with tears as her supporters in the northeastern province of Roi Et chanted to boost her spirits in a traditional welcoming ceremony known as Bai Sri Su Kwuan.
About 20,000 government supporters gathered at Bung Planchai, where Yingluck presided at the opening of a traditional handicrafts fair. Some 100 anti-government protesters also turned up to blow whistles in a symbolic gesture of opposition under a heavy security guard of 1,200 officials.
After the chief Brahmin conducted a rite to boost her kwuan (spirits), which are believed to protect and take care of her, thousands of people chanted three times to give Yingluck moral support. The PM's eyes welled up after she heard the cheers.
The Thai Journalists Association, Thai Broadcast Journalists Association and the News Broadcasting Council of Thailand also issued a statement expressing concern about the upcoming election.
Under these circumstances, the election might not lead the country out of conflict but might drive a deeper divide in society. A process was needed to build mutual understanding and ensure the rules were accepted by all sides, the statement said.
All sides must join to push for reform in all respects to uproot the underlying causes of the conflicts. It is important to begin the process as soon as possible. Reform of some areas such as anti-corruption must start right away, the statement said.
The caretaker government must keep the peace in the country by using the laws straightforwardly and must not abuse its power. It must not do anything directly or indirectly that could possibly cause losses or violence, the media statement said, adding that the PDRC protesters must also demonstrate peacefully without resorting to violence.
Besides using the masses to pressure the government, the PDRC should consider dialoguing as another way to seek solutions.
Yingluck using state funds to woo voters: Dems
The Nation / Phuket Gazette
PHUKET: The Democrat Party yesterday demanded that caretaker PM Yingluck Shinawatra step down by Sunday, as it accused her of using state funds to boost her popularity in the North and Northeast and campaign for votes for the February 2 election.
Democrat Party spokesman Chavanond Intarakomalyasut said she was putting other political parties at a disadvantage by using the state funds and resources at her disposal to visit provinces and campaign for votes.
"By doing that, she can win the hearts of people in the North and Northeast, but people in the South cannot accept her behaviour and see her running away from problems," he said, adding that the People's Democratic Reform Committee would stage a mass rally on Sunday.
"We don't want to see civil unrest, so she has 48 hours to contribute to the country by stepping down,' he said.
The Democrat Party has asked its 180 provincial branches to seek their constituents' opinions about whether the party should boycott the February 2 election. Chavanond said the party would call a meeting tomorrow to make a final decision on the matter.
Meanwhile, former Democrat deputy leader Alongkorn Ponlaboot (@alongkornpb) tweeted that he was sticking with the Democrat Party after rumours were heard that he was planning to defect to Chart Thai Pattana for not being elected as a party executive.
Former Democrat party-list MP Boonyod Suktinthai, meanwhile, said he would gather evidence of wrongdoings by permanent officials who may abuse their power by serving politicians in the government camp during the election campaign. He also warned the TV Pool of Thailand against using media coverage for political interests.
He said he would file formal complaints with the Elect
— Phuket Gazette Editors
Keep in contact with The Thaiger by following our
Facebook page
.
Thais go bananas over freak plants in pursuit of lottery numbers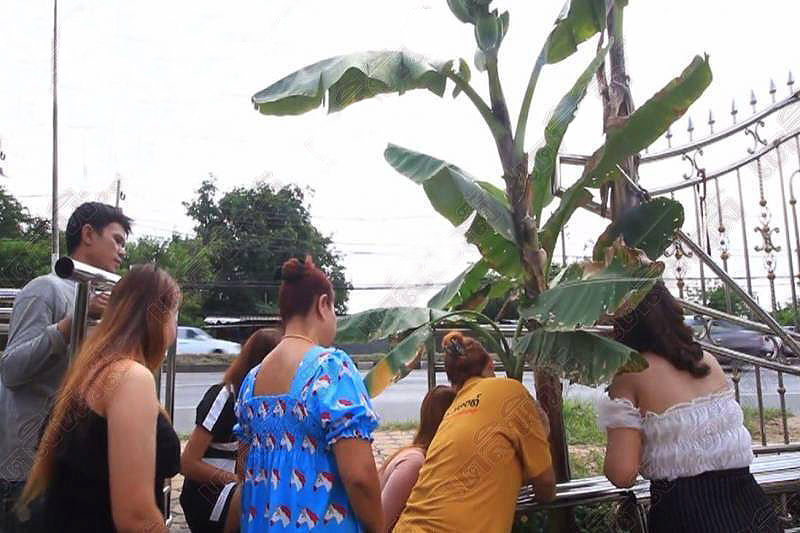 PHOTOS: Daily News
The answers are in the banana leaves.
Thai people LOVE playing the lottery (and gambling generally). In fact they're BANANAS about the twice-monthly lottery (it was drawn again today). Daily News has reported about two unusual banana trees growing in front of a shop in Klong 4 Pathum Thani, just north of Bangkok. The trees did not have blossom and on one plant two bananas were pointing skywards. On another there was a whole bunch pointing up into the sky.
There was a steady stream of the faithful lighting incense, praying and rubbing powder on the trees to get lottery numbers. One group thought '542' was the magic numbers and a path to riches (we're not sure how they came to this conclusion). 53 year old Surachai says the trees had been growing for a few months and that he'd never seen anything like it before.
An unnamed agricultural expert suggested that there was probably something wrong with the banana plants. Trees and malformed animals are a favourite source of inspiration to select numbers for the lottery, as are numbers of houses and vehicles involved in events where people experience "miracle" escapes from danger, or even bizarre accidents.
SOURCE: Daily News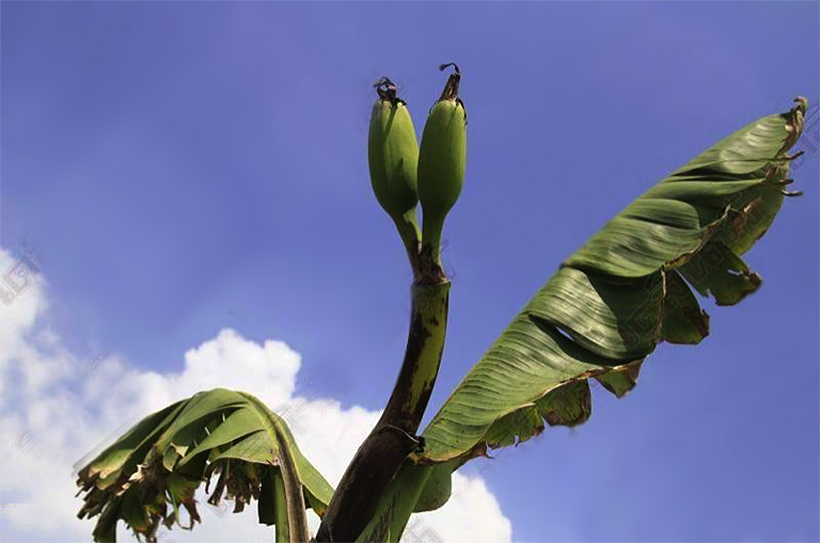 Keep in contact with The Thaiger by following our
Facebook page
.
Clean Up to the Countdown – Crackdown on illegal software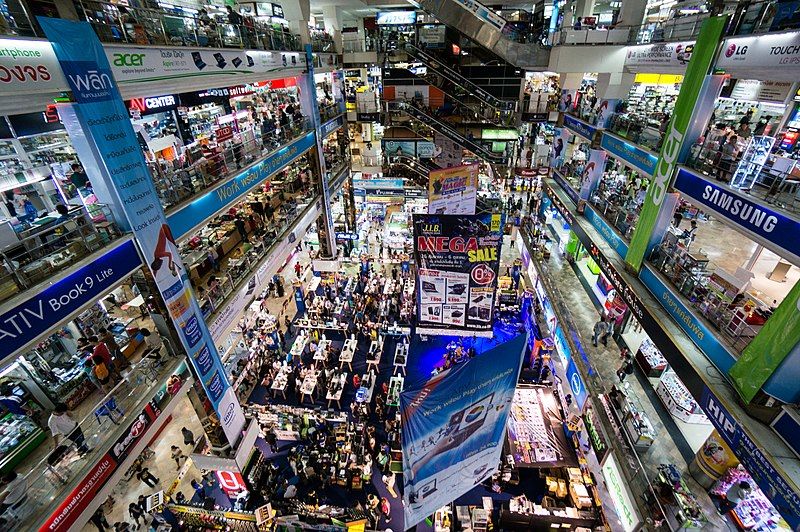 PHOTO: Pantip Plaza, Bangkok
The Clean Up to the Countdown campaign aims to encourage top executives to legalise their corporate software before midnight on December 31, 2019."
BSA The Software Alliance is partnering with Thai police and chief executives on a campaign to crackdown illegal software in the workplace by the end of 2019. Many companies still use illegal, pirated or copied computer software.
This campaign will target 10,000 companies across Thailand that are thought to be using illegal software. This includes corporations in a variety of business sectors, such as manufacturing, construction, banking and finance, engineering, architecture, media, design, IT and healthcare. Many of these companies are known users of software, but lack license agreements from software providers.
The Nation reports that the BSA is working with police to ramp up enforcement against corporations using illegal software and has already helped identify nearly 10,000 companies in 10 provinces suspected of using illegal software.
The Economic Crime Suppression Division wants to see business leaders take a proactive approach to cleaning up their corporate software assets so that they can enter 2020 fully legal and compliant. From now until the end of the year, it will continue to raid companies suspected of not complying with Thai laws protecting software copyright.
While ECD enforces the Thai laws, BSA is contacting thousands of corporate leaders in Thailand to offer guidance and advice in addressing illegal software use in the workplace.
BSA Senior Director Tarun Sawney believes that some CEOs may be aware their company is using illegal software and are wary of investing in genuine software.
"But there are other CEOs whose companies have hundreds or thousands of PCs, who simply may not be aware of the type of software running on their corporation's PCs, and whether it is legal or not."
"BSA wants to help CEOs do the right thing but this requires that CEOs take a hands-on approach to addressing the risk of using illegal software in business operations. Our advice is that CEOs treat the risk of illegal software with the utmost importance. This means being hands-on and proactive. CEOs can and should control this risk factor."
The solution, according to the software industry, includes a better effort by CEOs at self-policing their own use of software by corporations in Thailand. The Clean Up to the Countdown campaign is a part of Legalize and Protect initiative launched earlier this year. So far, the initiative has helped thousands companies in Thailand legalize their software assets and protect data from malware and hackers.
SOURCE: The Nation
Keep in contact with The Thaiger by following our
Facebook page
.
Thai Airways must modify rehabilitation plan to survive: Airline President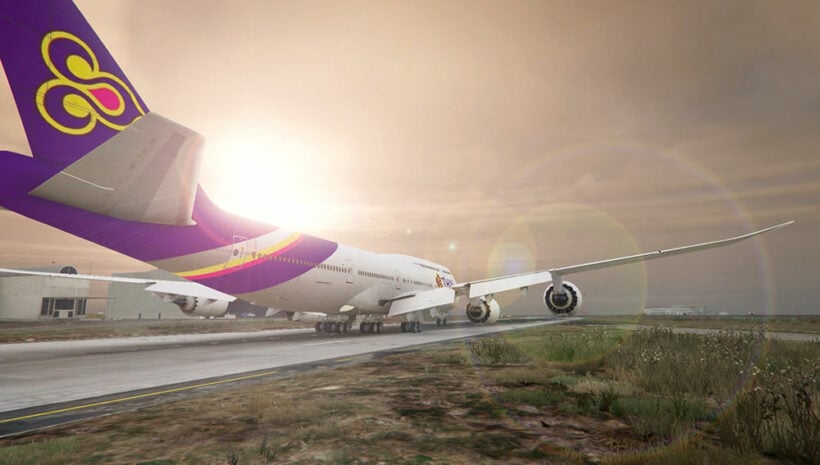 PHOTO: gta5-mods.com
"Thai Airways will have to modify its rehabilitation plans to survive in the face of tight competition." This frank admission by the airline's president Sumet Damrongchaith.
The national carrier is now carrying a total debt of over 2.45 billion baht and losses of more than 20 billion, despite being able to reduce its debts by 48 billion baht over the past five years.
Sumet says the first step will be to restructure the airline's management and finances as well as reconsider its plan to spend 1.5 billion baht on 38 new aircraft. He admits the biggest problem is that Thai Airways has low capital but a high debt-to-equity ratio of eight times.
In order to maintain its competitiveness, the carrier will have to reduce its debts versus assets and boost its working capital with support from the ministries of Transport and Finance. Hence, it plans to borrow approximately 3.2 billion baht in fiscal 2020 in line with the budget limit set by the Office of Public Debt Management.
This loan will be taken to support the airline's investments as well as for its working capital, to update equipment and maintain existing aircraft, but will not be used to repay old debts.
The Nation also reports that the airline is also concerned about maintaining its liquidity because at the end of June this year, its revolving credit line stood at 13.4% of the total revenue forecast for 2019.
Sumet admits that, though the original rehabilitation plan has a set framework, the situation has now changed due to the appreciation of the baht, so in order to achieve goals, the work method has to be redesigned, such as finding a way to procure more passengers.
"We are now in the process of analysing new markets."
Meanwhile, Thai Aiways' board chairman Aek-Niti Nitithan-Praphas says the board is reconsidering plans to procure a new fleet taking into consideration the state of the global and domestic economies as well as the US-China trade war.
"The growth of the tourism industry and the airlines' financial status needs to be reviewed in line with strong competition and routes that are no longer popular. It's better to carefully revise the plan instead of exposing the airline to greater risk. The target should be reduce expenses by 20%."
Meanwhile, Thai Airways aims to boost the sale of tickets, find ways of increasing online shopping of duty-free goods and reducing unnecessary expenses by 10%without affecting the quality of service in the last three months of 2019.
The airline is also negotiating the option of cutting down overtime expenses and is looking into curbing losses incurred by it's semi-budget offshoot Thai Smile by increasing its flying hours to 10.5 hours daily. These steps are expected to help the airline reach breakeven point in the short term.
The airline is also considering long-term goals such roping in more passengers by offering greater benefits to Royal Orchid Plus members, focusing on digital marketing, retiring non-performing assets as well as increasing revenue from related businesses such as kitchens and aircraft repair centres.
SOURCE: The Nation
Keep in contact with The Thaiger by following our
Facebook page
.