Phuket Gazette Thailand News: 5 dead in Ayutthaya bridge collapse; NSC rebuts BRN demands; Academics call to scrap flood plan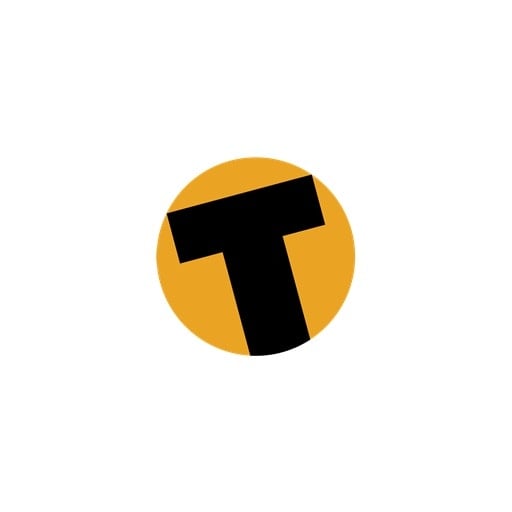 PHUKET MEDIA WATCH
– Thailand news compiled by Gazette editors for Phuket's international community
5 dead in Ayutthaya bridge collapse
The Nation / Phuket Gazette
PHUKET: A suspension bridge over Pa Sak River in Ayutthaya collapsed yesterday evening, crushing five people to death underneath a pillar on one side, while wounding 15 others.
The collapse also sent a large number of pedestrians and motorcyclists into the water, but there were no casualties. The Bicentenary Bridge, 20 metres above the water, has been regularly used. The bridge is believed to have collapsed after the slings broke.
NSC rebuts BRN demands
The Nation / Phuket Gazette
PHUKET: National Security Council Secretary-General Lt Gen Paradorn Pattanatabut went into a damage-control mode yesterday after Hasan Taib, the self-proclaimed "liaison" officer of the Barisan Revolusi Nasional-Coordinate (BRN-C) made public a list of demands that could derail the recently started talks on peace in the far South.

Gen Paradon said he would raise the issues at today's dialogue with the so-called BRN-C representatives. However, the NSC chief went on the record to dismiss the demand that the Malaysian government be given the role of "mediator", as opposed to "facilitator" for the peace process.

He was just as dismissive of Hasan's demand for the role of outsiders – Organisation of Islamic Cooperation (OIC), Asean members, or foreign non-government organisations (NGOs) – being part of the dialogue process on the grounds that the conflict in the Muslim-majority southernmost provinces is an internal matter.

Hasan and his associates had the right to go public with these demands, he said. They include the release of all prisoners held on charges related to the ongoing insurgency, dropping all charges against suspected separatist militants, and recognising that BRN is not a "separatist" but a "liberation" movement.

Gen Paradon tried hard to calm concern that the demands may jeopardise the talks because, according to Human Rights Watch's Sunai Phasuk, Hasan's demands effectively "derail the terms of reference that Thailand put in place when they signed the agreement to talk on February 28, 2013."

"Don't worry about these five demands. Everything has to be under the Constitution," said Gen Paradon.

"It's a good thing that they went online to make their demands because now we know what they want. And we are prepared to listen," he said.

Gen Paradon left last night for Kuala Lumpur for today's meeting, the second round since the historic February 28 peace agreement. He said he would raise these issues with Hasan's camp at the meeting.

Speaking to reporters yesterday, Gen Paradon dodged a question about the demand to drop charges against suspected militants, saying a number of arrest warrants were made out for suspects who did not show up to meet officials to clear their name.

"Officials have no choice but to make out the warrants because they did not show up to meet the authorities when asked to do so. These are the things we have to look into and reconsider," Gen Paradon said.

In the statement posted on YouTube yesterday, Hasan vowed to fight on against the Thai government who he referred to as "Siamese colonialists" until the area is liberated and added that all residents of Patani, the Malays' historical homeland that is now part of Thailand's southernmost provinces, will be treated justly and equally regardless of whether they are "Malay, Chinese or Siamese".

Sources in the longstanding separatist movements, including BRN Coordinate members not affiliated with Hasan's camp, told The Nation that the video was Hasan's "exit strategy" from the peace process because he knew he would be unable to influence the current generation of separatist militants on the ground.

It was a way for him to "save face" and "redeem" himself, they said.

Members of these long-standing separatist movements accused Bangkok and Kuala Lumpur of luring Hasan into a peace process to serve their political aims.

For Malaysia, being seen as a mediator would attract votes at the upcoming general election. And for Bangkok, it was a way to "whitewash" the de facto leader of the ruling Pheu Thai Party, Thaksin Shinawatra, who was ousted in a 2006 coup on allegations that, among other things, he mishandled the conflict in the South.

They pointed out that Bangkok had never asked Hasan to verify that he has "command-and-control" of militants on the ground.

Since the meeting on February 28, Thai delegates and Hasan's team have met once. The next meeting is scheduled to take place today, also in Kuala Lumpur.

Hasan's video was released on the eve of April 28, anniversary of the Krue Se Mosque stand-off between security forces and nearly 40 lightly armed insurgents who fortified themselves inside the historic mosque as they engaged in a lengthy gunfight until they were overpowered and killed.

On April 28, 2004, well over 100 young Malay Muslim militants simultaneously attacked 10 police outposts and one station in the far South with little more than machetes.

Survivors said they were members of a militant cell led by Ismail Yaralong, also known as Ustaz Soh, who inspired them to take up a suicidal mission.

Ustaz Soh led them to believe that they were invincible through his mystical-leaning teaching. All the dead insurgents on that day were buried as martyrs in line with Islamic tradition.

Tawee Sodsong, director of the Southern Border Provinces Adminstrative Centre, said he thought Taib's clip on YouTube was intended as a direct message to communicate with insurgents to slow down the violence.

The message also showed that he was willing to take part in the peace dialogue, not against his will at the request of Malaysian authorities, as speculated by sceptics. He did not elaborate on the Malaysian authorities' part.


Scrap flood plan, academics tell govt
The Nation / Phuket Gazette
PHUKET: A group of academics and NGOs yesterday called for the government to scrap its national strategy for water and flood management, saying it would drain the state budget, wash out local people's lives and open the valves to massive corruption.

"The plan to borrow Bt350 billion for water management would cause severe damage to the country," the group said in a statement.
The master plan of the Office of the National Water and Flood Management Policy should be replaced by the Chao Phraya basin management plan proposed by the Japan International Cooperation Agency, which would save some 70 per cent of the cost.
The terms of reference for the projects under the master plan were riddled with loopholes that could lead to a flood of graft, said the statement presented by Sasin Chalermlarp, secretary-general of the Sueb Nakhasathien Foundation.
The foundation, together with a network of academics, the Foundation for Integrated Water Management, ThaiFlood.com and Rangsit University held a seminar on "exposing corruption in the plan to expropriate land under the Bt350 billion + Bt200 billion worth of water management projects".
The statement raised six suspicious points:
The master plan lacked public participation, an environment impact assessment and a health impact assessment;
The nine operating modules l

— Phuket Gazette Editors

Keep in contact with The Thaiger by following our Facebook page.
Thai app will ease expat immigration woes and make 90 day reporting simple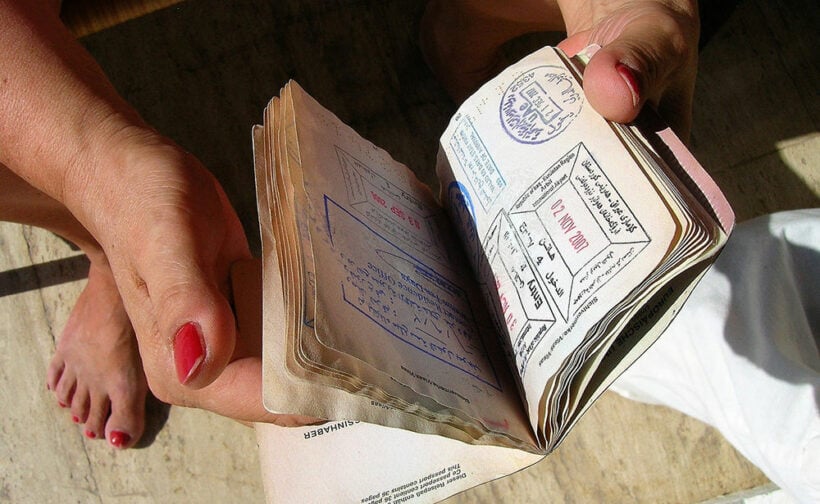 The "OSS Foreigner" app is coming, and you will be able to use it for 90 day reporting, according to the Secretary-General at the office of the PM.
Dr Kobsak Pootrakool says the planned app can be used for all immigration reporting, including 90 day reports, adding that typing in the required data and uploading a selfie will accomplish the same result as filling out paperwork at the local immigration office but without having to make the trip there.
Dr Kobsak has been given responsibility for sorting out the TM30 debate and says the immigration app, called OSS Foreigner, is nearly complete and should make all those who live and work in Thailand feel more welcome and make compliance easier and more convenient.
The TM30 form, and its companion, the TM28, have been a source of expat displeasure over the past five months since the immigration department decided to enforce a little-used 1979 law that required foreigners to report their whereabouts if they had stayed overnight at an address different from their registered address.
This latest move comes as part of a wider program to make Thai public services more efficient, with Dr Kobsak making the announcement while outlining plans for all Thai government departments to embrace digital technology by as early as 2022. Meanwhile, the Deputy PM Somkid Jatusripitak is championing a programme to improve Thai public services for both Thai citizens and foreigners.
"The government's new approach to IT and digital technology is designed to deliver a smarter, easier service as part of the Thailand 4.0 economic model."
SOURCE: The Pattaya News
Keep in contact with The Thaiger by following our
Facebook page
.
Karaoke premises raided in central Thailand, 3 underage sex workers rescued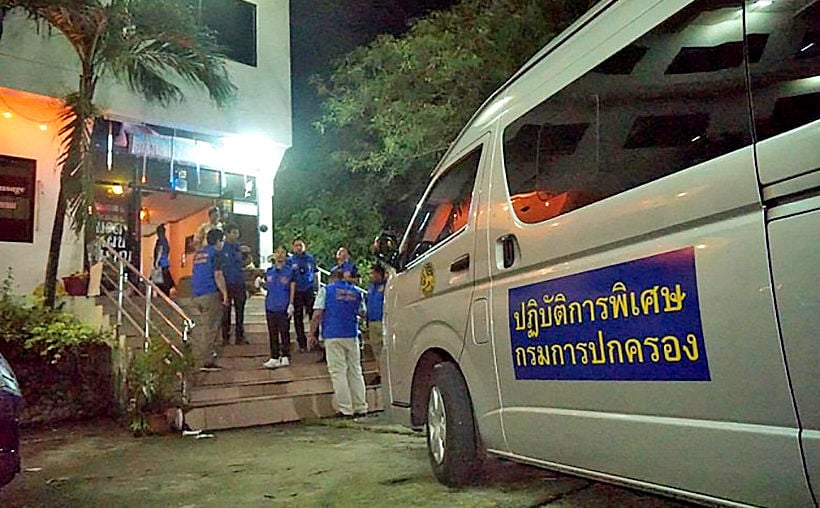 The Nation reports that 3 underage sex workers have been rescued after raids on a karaoke restaurant and a karaoke massage parlour in Ang Thong, central Thailand.
The raids were confirmed at a press conference held by Ronnarong Thipsiri, Head of the Department of Provincial Administration's investigation and suppression division, along with Sakda Bandasak, sheriff of Ang Thong's Muang district. Ronnarong alleges both premises were using the underage girls as prostitutes.
"We collaborated with Damrong Dhama Centre and anti-human trafficking organisations and learnt that two karaoke joints in Ang Thong were employing underage sex workers. These were the Chil Chil Karaoke on Highway No. 3064, Pa Ngiew sub district of Muang district, and Jittra Karaoke on the ground floor of a hotel in Muang district."
During the raids, police identified 6 sex workers offering services to a group of customers. Four of the girls were Thai and two were from Laos. Three were under the age of 18, with the youngest being 15 years old. A large number of used condoms were also found.
Somjit Phetwijit and Aphirom Pheungpracha, the owners of Chil Chil Karaoke and Jittra Karaoke respectively were arrested and charged with human trafficking, solicitation of prostitution, prostitution of an underage person, and opening an entertainment facility without a licence.
A 17 year old girl from Jittra Karaoke told the press she was hired to sit and drink with clients and was paid 50 baht each time a client ordered a drink.
"Clients can buy sex for 1,500 baht a time or pay 3,500 baht for a whole night. They can either use massage rooms in the back or bring the girls to other hotels of their choice."
SOURCE: The Nation
Keep in contact with The Thaiger by following our
Facebook page
.
Singha grabs a 90% stake in Thailand's Santa Fe restaurant chain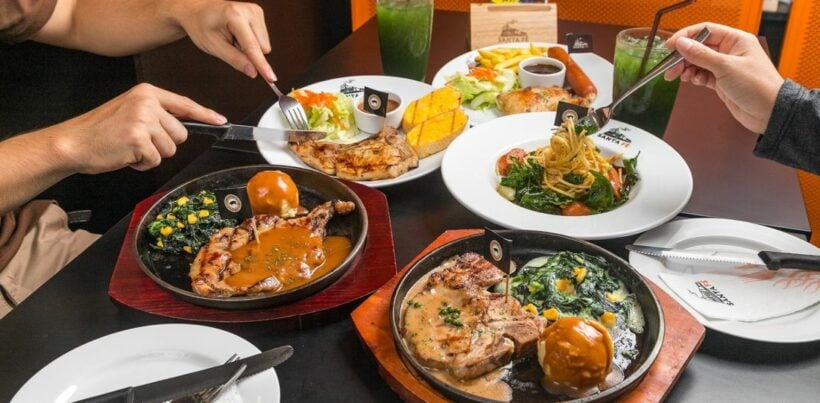 (…or is that a 90% 'steak'?)
PHOTOS: Wongnai
DealStreetAsia, an investor news site reporting on Asian business, confirms that Singha Corporation has purchased a majority stake in the Thai restaurant chain, Santa Fe. It's understood that Singha purchased the shares held by Lakeshore Capital for approximately US$50 million or 1.53 billion baht, giving it a 90% stake in the chain seen in most Thai shopping centres.
The Nation reports that Singha will now oversee over 110 restaurants across Thailand in one of the country's biggest food industry deals of the year. The company first turned its attention to the food industry two years ago, launching Food Factors Company under the Boon Rawd Brewery group.
WongnaiFood Factors aims to make 5 billion baht over 3 years under the stewardship of Piti Bhirombhakdi. The company has an ambitious long-term target of 10 billion baht a year, along with plans to be listed on the stock exchange.
The Santa Fe chain was established in 2003 by Surachai Charn-Anudet's KT Restaurant Company, with the aim of becoming a major competitor to Sizzler, the American chain brought to Thailand by Minor Food.
SOURCE: The Nation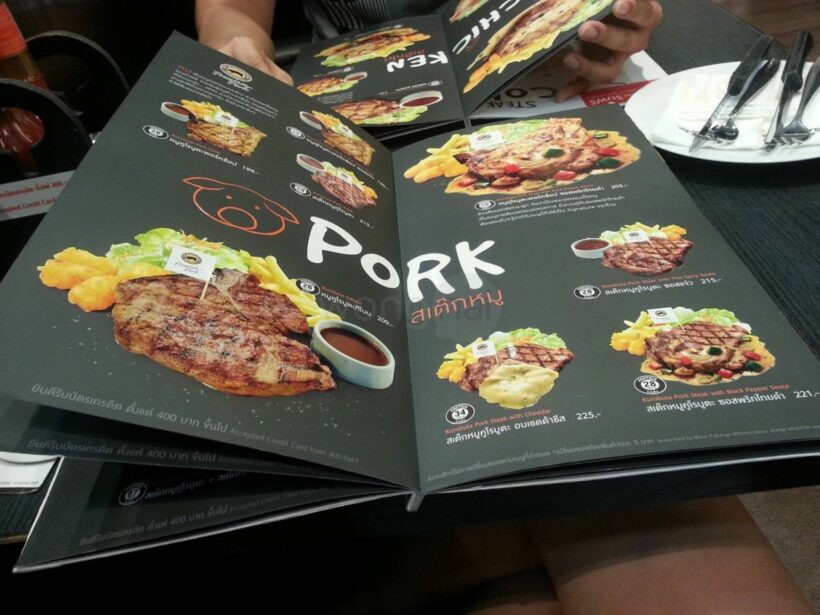 Keep in contact with The Thaiger by following our
Facebook page
.