Phuket Gazette Thailand News: 5 dead in bridge collapse; NSC rebuts BRN demands; Scrap flood plan – academics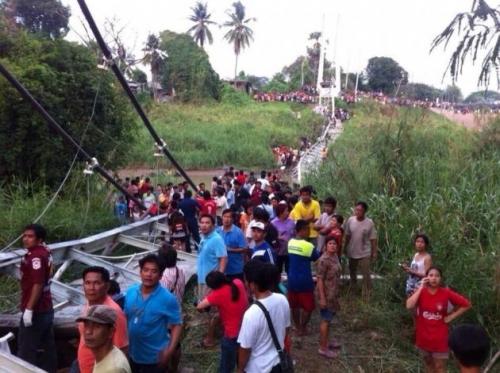 PHUKET MEDIA WATCH
– Thailand news compiled by Gazette editors for Phuket's international community
5 dead in Ayutthaya bridge collapse
The Nation / Phuket Gazette
PHUKET: A suspension bridge over Pa Sak River in Ayutthaya collapsed yesterday evening, crushing five people to death underneath a pillar on one side, while wounding 15 others.
The collapse also sent a large number of pedestrians and motorcyclists into the water, but there were no casualties. The Bicentenary Bridge, 20 meters above the water, has been regularly used. The bridge is believed to have collapsed after the slings broke.
NSC rebuts BRN demands
The Nation / Phuket Gazette
PHUKET: National Security Council secretary general, Lt Gen Paradorn Pattanatabut, went into a damage-control mode yesterday after Hasan Taib, the self-proclaimed "liaison" officer of the Barisan Revolusi Nasional-Coordinate (BRN-C) made public a list of demands that could derail the recently started talks on peace in the far South.
Paradon said he would raise the issues at today's dialogue with the so-called BRN-C representatives.
However, the NSC chief went on the record to dismiss the demand that the Malaysian government be given the role of "mediator", as opposed to "facilitator" for the peace process.
He was just as dismissive of Hasan's demand for the role of outsiders – Organization of Islamic Cooperation (OIC), ASEAN members, or foreign non-government organizations (NGOs) – being part of the dialogue process on the grounds that the conflict in the Muslim-majority southernmost provinces is an internal matter.
Hasan and his associates had the right to go public with these demands, he said. They include the release of all prisoners held on charges related to the ongoing insurgency, dropping all charges against suspected separatist militants, and recognizing that BRN is not a "separatist" but a "liberation" movement.
Paradon tried hard to calm concern that the demands may jeopardize the talks because, according to Human Rights Watch's Sunai Phasuk, Hasan's demands effectively "derail the terms of reference that Thailand put in place when they signed the agreement to talk on February 28, 2013."
"Don't worry about these five demands. Everything has to be under the Constitution," said Paradon. "It's a good thing that they went online to make their demands because now we know what they want. And we are prepared to listen," he said.
Paradon left last night for Kuala Lumpur for today's meeting, the second round since the historic February 28 peace agreement. He said he would raise these issues with Hasan's camp at the meeting.
Speaking to reporters yesterday, Paradon dodged a question about the demand to drop charges against suspected militants, saying a number of arrest warrants were made out for suspects who did not show up to meet officials to clear their name.
"Officials have no choice but to make out the warrants because they did not show up to meet the authorities when asked to do so. These are the things we have to look into and reconsider," Paradon said.
In the statement posted on YouTube yesterday, Hasan vowed to fight on against the Thai government who he referred to as "Siamese colonialists" until the area is liberated and added that all residents of Patani, the Malays' historical homeland that is now part of Thailand's southernmost provinces, will be treated justly and equally regardless of whether they are "Malay, Chinese or Siamese".
Sources in the longstanding separatist movements, including BRN Coordinate members not affiliated with Hasan's camp, told The Nation that the video was Hasan's "exit strategy" from the peace process because he knew he would be unable to influence the current generation of separatist militants on the ground.
It was a way for him to "save his face" and "redeem" himself, they said.
Members of these long-standing separatist movements accused Bangkok and Kuala Lumpur of luring Hasan into a peace process to serve their political aims. For Malaysia, being seen as a mediator would attract votes at the upcoming general election. And for Bangkok, it was a way to "whitewash" the de facto leader of the ruling Pheu Thai Party, Thaksin Shinawatra, who was ousted in a 2006 coup on allegations that, among other things, he mishandled the conflict in the South.
They pointed out that Bangkok had never asked Hasan to verify that he has "command-and-control" of militants on the ground.
Since the meeting on February 28, Thai delegates and Hasan's team have met once. The next meeting is scheduled to take place today, also in Kuala Lumpur.
Hasan's video was released on the eve of April 28, anniversary of the Krue Se Mosque stand-off between security forces and nearly 40 lightly armed insurgents who barricaded themselves inside the historic mosque as they engaged in a lengthy gunfight until they were overpowered and killed.
On April 28, 2004, well over 100 young Malay Muslim militants simultaneously attacked 10 police outposts and one station in the far South with little more than machetes.
Survivors said they were members of a militant cell led by Ismail Yaralong, also known as Ustaz Soh, who inspired them to take up a suicidal mission. Ustaz Soh led them to believe that they were invincible through his mystical-leaning teaching. All the dead insurgents on that day were buried as martyrs in line with Islamic tradition.
Tawee Sodsong, director of the Southern Border Provinces Administrative Center, said he thought Taib's clip on YouTube was intended as a direct message to communicate with insurgents to slow down the violence.
The message also showed that he was willing taking part in the peace dialogue, not reluctantly, as speculated by skeptics.
Scrap flood plan, academics tell government
The Nation / Phuket Gazette
PHUKET: A group of academics and NGOs yesterday called for the government to scrap its national strategy for water and flood management, saying it would drain the state budget, wash out local people's lives and open the valves to massive corruption.
"The plan to borrow Bt350 billion for water management would cause severe damage to the country," the group said in a statement.
The master plan of the Office of the National Water and Flood Management Policy should be replaced by the Chao Phraya basin management plan proposed by the Japan International Cooperation Agency, which would save some 70 per cent of the cost.
The terms of reference for the projects under the master plan were riddled with loopholes that could lead to a flood of graft, said the statement presented by Sasin Chalermlarp, secretary-general of the Sueb Nakhasathien Foundation.
The foundation, together with a network of academics, the Foundation for Integrated Water Management, ThaiFlood.com and Rangsit University held a seminar on "exposing corruption in the plan to expropriate land under the Bt350 billion + Bt200 billion worth of water management projects".
The statement raised six suspicious points:
The master plan lacked public participation, an environment impact assessment and a health impact assessment;
The nine operating modules lacked details on timeframes and how they would be integrated;
The responsibilities of government agencies, such as the Irrigation Department and

— Phuket Gazette Editors

Keep in contact with The Thaiger by following our Facebook page.
900 million budget for MotoGP gets Cabinet nod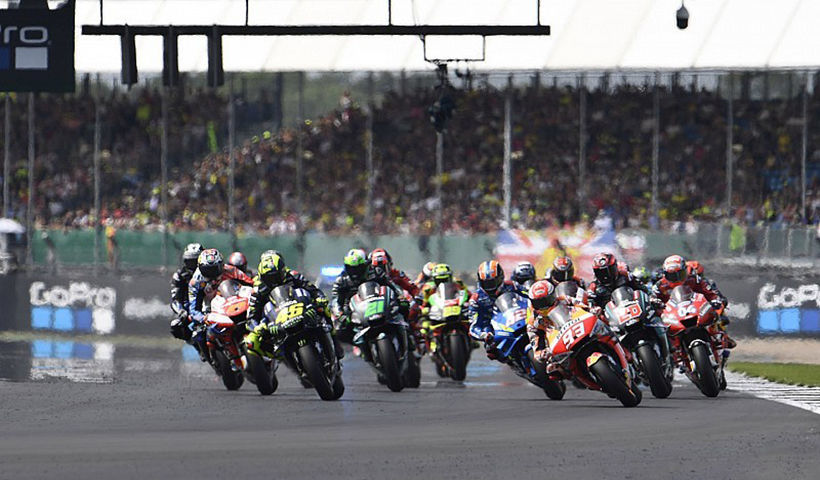 The Cabinet today gave the green light (pun intended) to the Tourism and Sports Ministry's proposal to earmark 900 million baht for MotoGP race from 2021-2025. The ministry predicts the races will generate at least 3 billion baht in revenue.
The licences for holding the motorbike races cost the government 100 million baht annually. Authorities paid 300 million for licences acquired between 2018, (when the track opened in the northeastern Buriram province) and 2020, the first of which earned huge praise – and profits.
MotoGP fans were disappointed this year though when, despite earlier assurances, the 2020 race was "postponed indefinitely" due to the Covid-19crisis.
According to the MotoGP website, the Thailand Grand Prix is still been suspended and most tournaments between July and November will be held in Europe.
SOURCE: Nation Thailand
Keep in contact with The Thaiger by following our
Facebook page
.
Thai Cabinet approves same-sex marriage bill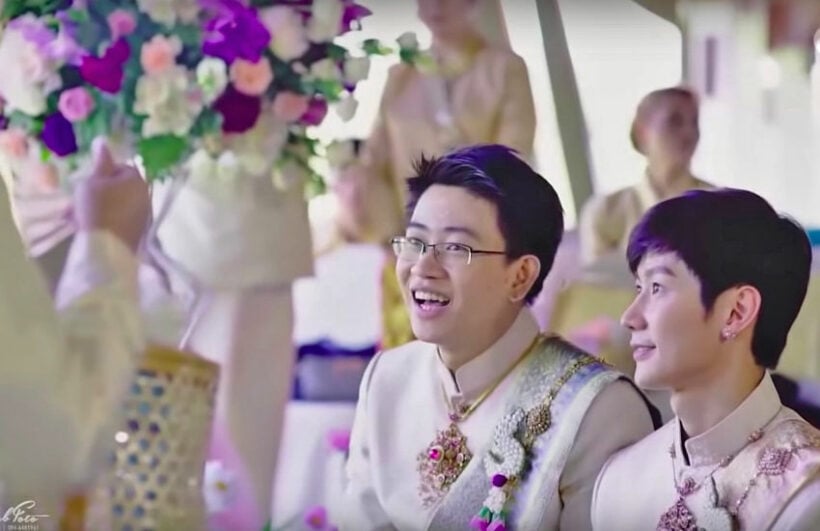 The Thai cabinet has today endorsed a bill allowing marriage registration of same-sex couples, as well as legal amendments to ensure same-sex couples have the same rights and privileges as opposite-sex couples. The bill and the amendment will now be put to a vote in the Thai parliament.
The government's deputy spokeswoman says the new Civil Partnership Bill and the amendment to the Civil and Commercial Code will "ensure fairness for people of all gender identification". The bill defines civil partners as couples born with the same sex. Marriage registration will be available to consenting same-sex couples who are at least 17 years old. One or both must be Thai.
"The Civil Partnership Bill is a milestone for Thai society in promoting equality among people of all genders… This strengthens the families of people with sexual diversity and is appropriate for the present social circumstances."
Minors who seek such marriage certification must have the consent of their parents, legal guardians or a court.
Spouses of civil partners will have the same legal rights as married husbands and wives, notably including with regard to personal and jointly-held property. Civil partners can adopt a child, or a partner can adopt an adoptive child of a spouse. When a partner dies, the survivor will have the same inheritance rights as conventional married couples under the Civil and Commercial Code. Sections of the code concerning married couples will also apply to civil partners.
The amended Civil and Commercial Code will prohibit a man or a woman from getting married if he or she already has a civil partner.
A man or a woman can face a divorce lawsuit if he or she treats someone else as a civil partner.
The Justice Ministry, which proposed the bill and the legal amendments, will monitor the effectiveness of the changes and plan other legal amendments to ensure compliance with those already enacted.
Keep in contact with The Thaiger by following our
Facebook page
.
What will happen to foreigners with expired visas after July 31?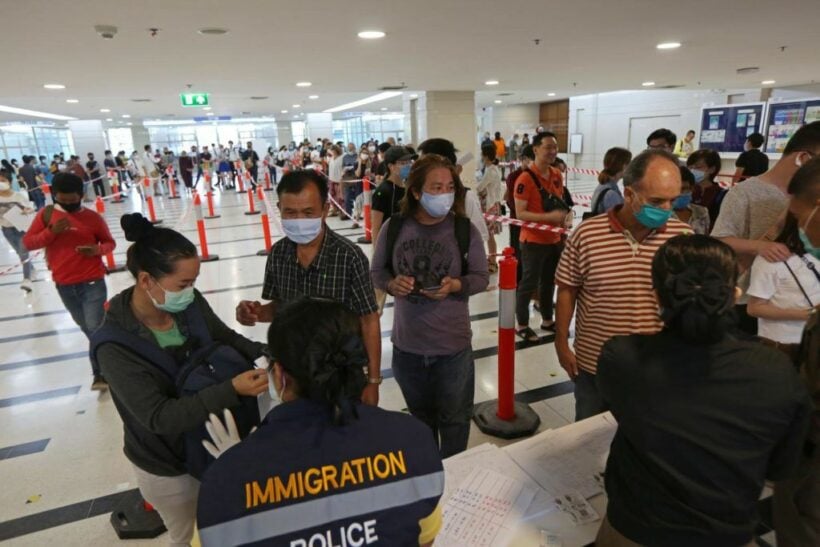 Before you read further, seeking a definitive answer, we don't have one.
But stranded foreigners, who have been able to stay in Thailand via a visa amnesty, have an approaching D-Day – July 31, 2020. This is the sunset of the current amnesty for foreigners who have, through no fault of their own, been stuck in Thailand whilst the borders have been closed. Whilst sitting out the Covid-19 outbreak in the pleasant Thai sunshine, the clock is ticking and the end of the amnesty is in sight.
Whilst there are now a few opportunities for foreigners to leave or return to Thailand, most are still unable either due to a lack of flights or closed borders in their home countries. At the time when the amnesty was announced, and the July 31 date set, it was hoped that the world would have opened back up. Whilst Thailand has largely got its Covid-19 house in order, much of the rest of the world is still battling through its first phase of the disease or coping with isolated spikes in new cases.
Thailand's land borders with Myanmar, Cambodia, Malaysia and Laos also remain officially closed to all foreigners unless they have permanent residency or permission from the Thai government to re-enter.
Even early talk of possible travel bubbles with a bespoke handful of low-risk countries appears to be on hold for now as Thailand continues to repatriate citizens and allow its first foreigners in under special conditions. Certainly the process of re-opening Thailand's borders is not going to allow all stranded foreigners to magically return home before July 31.
Now Thai immigration officials are battling with other government departments about how to deal with the tens of thousands of affected visitors who have been able to remain in Thailand until the end of July. It's a complex situation where individuals will have varying situations for Immigration to sort out. Even a quick trip across a land border to re-new a visa is unlikely under the current situation.
The existing amnesty allowed foreigners to remain in Thailand without any new paperwork, payments or additional reporting.
So what will happen to foreigners whose visas are long expired, after July 31?
The prospect of madness at Thai Immigration offices on August 1 is surely something on Thai Immigration officials' minds at the moment. Even the need to do 90 reporting has been put on hold until July 31, another possible headache for August 1.
An extension of the amnesty is likely but the current situation leaves tens of thousands of foreigners 'untracked', an anathema to Thai Immigration who have always made tracking of foreigners a hallmark of policy.
Short of actually expelling foreigners with expired visas, there will have to be some sort of system to either extend the current amnesty or find a way for foreigners to report their location, and possibly having to pay for another extension. Actually communicating any decision to affected foreigners will be a herculean task too.
With much of the visas processed by shuffling paper around busy offices, land checkpoints and airports, the actual tracking of the foreigners left in Thailand will be difficult.
Expect a decision in the next few weeks, and expect some sort of extension. But also expect that the gracious generosity of your hosts will not last forever. All foreigners with expired visas would be well advised to gather information about flights out of Thailand and to make contact with their country's Embassies and Consulates in Thailand to register their current whereabouts and keep track of the situation.
The Thaiger would warmly suggest that foreigners become aware of their options as the end of the current amnesty draws closer.
For locals, required to do 90 day reporting, it would also be advisable to visit your local immigration office before July 31, or report online (if you've registered), to avoid a crush on August 1.
The Thaiger will continue to follow this important story and report any formal announcements from Thai Immigration.
Keep in contact with The Thaiger by following our
Facebook page
.