Phuket Gazette Thailand News: CMPO seeks clarification; Social classes discovered in ancient Issan communities; WTO notified of alleged rice dumping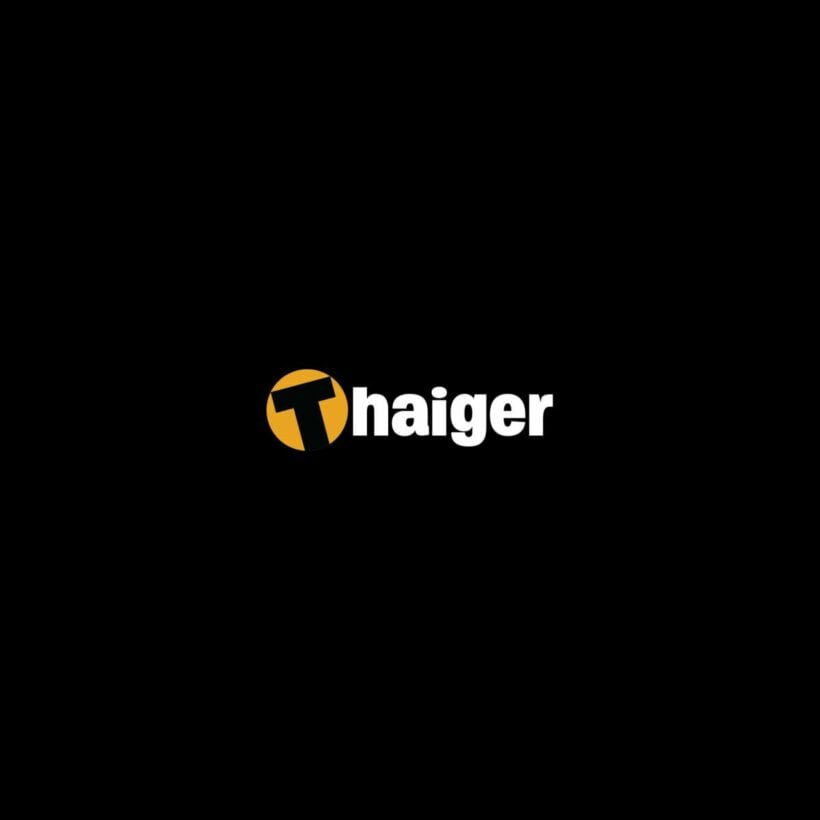 PHUKET MEDIA WATCH
– Thailand news compiled by Gazette editors for Phuket's international community
CMPO seeks understanding over inability to control rallies
Phuket Gazette / The Nation
PHUKET: The government's Centre for Maintaining Peace and Order (CMPO) called for understanding from the public yesterday about its inability to enforce the law and control anti-government rallies following Civil Court's ruling on Wednesday.
CMPO member Tarit Pengdith, who also heads the Department of Special Investigation (DSI), said, "I expect more protests next week as there are many people agreeing and disagreeing with the PDRC [People's Democratic Reform Committee] and now there is no law to control [these protests]. That's why they [will] come.
"My concern is that they are self-managed and their is no government agency to enforce the law. The only thing the CMPO can do right now is to pray. We beg good legal experts to guide us, not for the CMPO, but for the country."
He said CMPO chief Chalerm Yoobamrung would file criminal suit against PDRC secretary-general Suthep Thaugsuban and his group for allegedly using guns and other arms to attack and kill police during a clash on Tuesday.
The protest leaders also said on Thursday they would file criminal suit against caretaker Prime Minister Yingluck Shinawatra and CMPO leaders for murder over the same clash, in which five people were killed, including a police officer.
National Security Council secretary-general Lt General Paradorn Pattanatabut, another CMPO members, said that the agency was looking into three alternatives to enforce the law while appealing the Civil Court ruling, which restricts the CMPO's options.
The alternatives include the use of existing laws, invoking special laws such as the Internal Security Act and cancelling the Emergency Decree and invoking a new one which would be free from the Civil Court's nine restrictions.
Mr Chalerm said he had signed an appeal to the Civil Court and also asked the court to withhold its ruling.
A group of red shirts rallied outside the Civil Court yesterday and laid a wreath in a protest at the court's ruling on Wednesday.
Meanwhile, lawyers for PDRC leaders have petitioned the Criminal Court, asking it to revoke arrest warrants for 18 PDRC core leaders and 13 key members.
Criminal Court is scheduled to meet on Thursday to decide whether to revoke the warrants for Suthep Thaugsuban and 17 other core leaders of the PDRC.
PDRC spokesman Akanat Promphan said the movement would give 1 million baht to the family of protesters killed on Tuesday, and a further 2 million baht given if victims have children.
Ancient communities in Isaan had social classes
Phuket Gazette / The Nation
PHUKET: An archaeological dig in the Northeast has found that prehistoric communities in Ban Non Chak had social classes, with many pieces of earthenware and ornaments clearly devoted to some ancient skeletons.
"If we study such information carefully, we will be able to understand Thai ancestors who lived in prehistoric times," Dr Nigel Chang, from Australia's James Cook University, revealed yesterday. He is a participant in the Ban Non Chak excavation.
The site is considered part of Ban Non Wat, a famous archaeological site in Nakhon Ratchasima province. Ban Non Wat is near Phimai Historical Park.
According to Mr Chang, a total of 80 human skeletons from prehistoric periods have been discovered in Ban Non Chak. The skeletons range from those of infants to adults.
"The findings offer demographic information of people back then," Mr Chang said.
Of the 80 skeletons, five had a higher number of ornaments and earthenware pieces than others. This indicated that ancient communities had social classes, according to Mr Chang.
Ratchani Thosarat, an archaeologist from Thailand's Fine Arts Department, said available evidence suggested there had been ancient communities in Ban Non Chak from the Bronze Age to the Iron Age and to more recent eras.
"We have found evidence of Dvaravati and Ancient Khmer culture here," she pointed out.
Excavations in Ban Non Chak have been carried out under the supervision of Wilawan Watcharakiatisak, who heads a research project on how to develop a learning centre on prehistoric communities. She is the director of the Nakhon Ratchasima Rajabhat University's Office of Arts and Culture.
"We hope to integrate relevant efforts together for the sustainable development of communities. The conservation of arts and cultures, research, teaching, learning and academic services can be integrated with a cultural paradigm," Ms Wilawan said.
Warika Thongkha, the head of Nong Krua Chud Pattana village, said members of her village discovered ancient items while they were preparing land for mobile plantations.
"Because of their belief in superstition, none dared to sell those items. And when officials contacted them for assistance with the excavation, they were more than willing to cooperate," Ms Warika said.
The research project under Wilaiwan's supervision has received grants and support from the United Nations, EarthWatch and the National Research Council of Thailand.
"We have also won cooperation from the Fine Arts Department," she said.
Tap water salty as seawater enters Chao Phraya
Phuket Gazette / The Nation
PHUKET: To tackle the crisis of a massive amount of seawater in the Chao Phraya River that has led to salty tap water, a Water and Flood Management Commission sub-panel has adjusted the water-release plan and dispatched water-pushing boats.
A water-treatment system has been installed Siriraj Hospital to deal with the problem.
The sub-panel's chairman, Royol Chitradon, who is also director of the Hydro and Agro Informatics Institute, said the seawater issue was worse than last year.
Seasonal inflows of seawater from Sunday to Tuesday would worsen the situation, he said.
The increased saltiness has affected hospitals in need of fresh water, hence the Metropolitan Waterworks Authority's decisions to install a reverse-osmosis water-treatment station at Siriraj.
Water-pushing boats were also sent to the Prem Prachakorn and Lat Phrao canals to help add oxygen to the water.
To reduce the impact on the tap-water system, the opening of dam sluice gates needed to be in line with the seawater inflow level, Royol said.
He said that when sea tides rose, sluice gates would release more water, and when the tides dropped, the gates would narrow to release less water. This would help save water and solve the saltiness issue at the same time.
However, he said managing the problem remained tough, as water released from Chao Phraya Dam took seven days to reach Ayutthaya's Bang Sai district.
Meanwhile, farmers in Phichit's Pho Prathap Chang district have lamented the shortage of water. In the Ban Hak Rot area, the Yom River is almost dry. Farmers are worried they will lose crops.
In the face of an imminent drought, locals have stopped cultivating off-season paddy fields.
Grenade lobbed at petrol station near CMPO command centre
— Phuket Gazette Editors
📱 Download our app on Android or iOS for instant updates on your mobile
📧 Subscribe to our daily email newsletter
👍 Like/Follow us on Facebook
🔔 Subscribe to or Join our YouTube channel for daily video updates
Thailand aims for only electric vehicles by 2035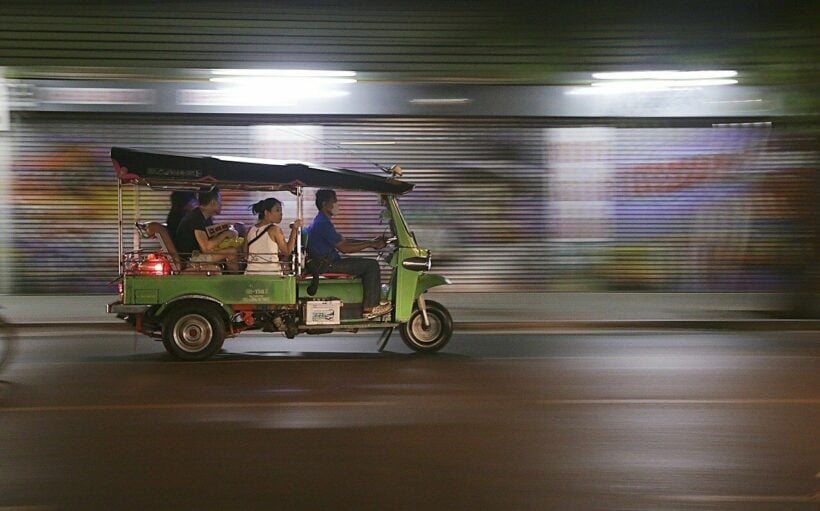 Thailand has announced an ambitious plan to move to only sell zero-emission electric vehicles by 2035 as it aims to be at the forefront of the electric car market. Right now in Thailand, less than 1% of the vehicles on the road are electric but an advisor to the Energy Ministry's national policy committee said that it's clear the world is heading that way and Thailand should grab hold of that market to help recover from the Covid-19 pandemic. The country already has a stable supply chain and strong production of conventional automobiles, so it is hoped that the transition to zero-emission vehicles will be successful.
The automotive industry brings in about 10% of Thailand's economy and supports about 850, 000 employees. Other industries such as plastic, steel, iron, and petrochemicals are all heavily supported by the automotive industry. And 50% of cars produced in Thailand are exported around Southeast Asia, particularly Indonesia, Malaysia, and the Philippines.
The ambitious plan to make Thailand an electric vehicle country by 2035 has equally ambitious benchmarks along the way. A previous target of 30% of all vehicles registered to be electric vehicles has been upgraded to 50% by the end of this decade. But phasing out traditional gas guzzlers will require facilitation by the government to make the transition. Creating the appropriate infrastructure, developing regulations for EV manufacturing, and offering both tax incentives to manufacturers and consumer incentives to purchase electric cars will be necessary to push the public and the manufacturing sector to achieve this goal.
The Electric Vehicle Association of Thailand pointed out that letting the transition occur naturally with the growing popularity of electric vehicles may take too long, and that an ambitious target such as this is a good way to attract investors in these new technologies and manufacturing sectors. While zero-emission vehicle adoption is still low in Thailand with only about 1% of vehicles on the road being electric, the EV market has handled the economic ramifications of the Covid-19 pandemic much better than the traditional automotive market. Gas-hungry traditional cars saw depressed sales down 26% in 2020, but zero-emission electric vehicles recorded an increase of 1.4% during that same period. With the right implementation and incentivisation, Thailand's dream of becoming Southeast Asia's electronic vehicle production hub may be possible.
SOURCE: Bloomburg
📱 Download our app on Android or iOS for instant updates on your mobile
📧 Subscribe to our daily email newsletter
👍 Like/Follow us on Facebook
🔔 Subscribe to or Join our YouTube channel for daily video updates
New Covid-19 wave could cause the Thai economy to lose 100 billion baht per month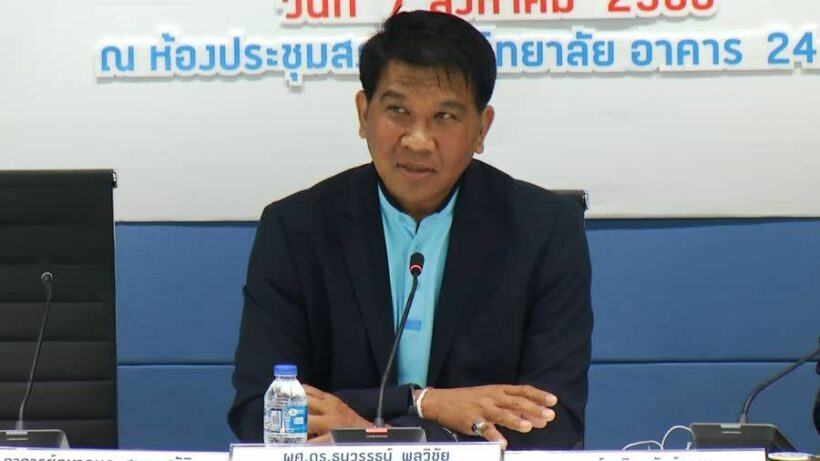 With more than 18,000 Covid-19 cases in 22 days, the new wave of infections may have a dramatic impact on the Thai economy… possibly a 100 billion baht loss per month, according to the University of the Thai Chamber of Commerce.
They say the outbreak is likely to primarily impact the service sector and the number of workers is expected to drop. With pay cuts and layoffs due to the outbreak, household debt could rise to 92% of GDP, according to the university president Thanavath Phonvichai. At the end of 2020, debt hit a record high of 89.3% of GDP.
Thanavath says gross domestic profit is expected to drop by 1.2% to 1.8%, but with economic stimulus measures, the economy could grow 1.2% to 1.6% this year.
"If there will be economic stimulus measures, the economy may grow 1.2% to 1.6% this year."
The number of active cases making up a third of Thailand's total reported cases since the start of the pandemic last year. The new wave of cases is expected to be under control within the next 2 to 3 months.
SOURCE: Reuters
📱 Download our app on Android or iOS for instant updates on your mobile
📧 Subscribe to our daily email newsletter
👍 Like/Follow us on Facebook
🔔 Subscribe to or Join our YouTube channel for daily video updates
37 inmates at Chiang Mai prison test positive for Covid-19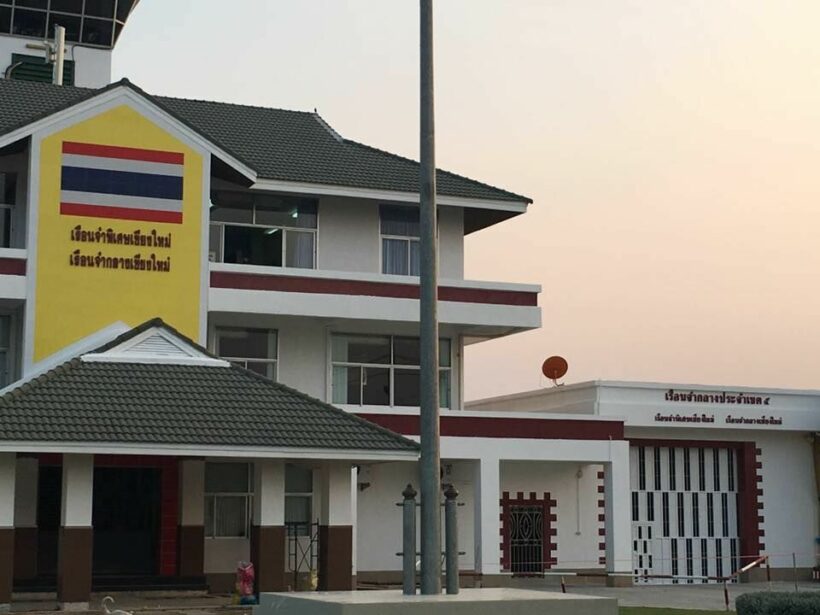 At least 37 new inmates at Chiang Mai Central Prison have tested positive for Covid-19 in routine testing during the quarantine period for new inmates before they enter the general prison population. Provincial public health chief Jatchuchai Maeerat said the inmates who tested positive for the virus were sent to a field hospital at the prison in Chiang Mai's Mae Taeng district.
The Chiang Mai public health office is now urging other prisons in the area, particularly the Chiang Mai Women Correctional Institution and the Fang District Prison, to follow similar protocols as the Central Prison to prevent the spread of the coronavirus among the general prison population and the staff, Jatchuchai says.
"We test new inmates after they have been monitored for symptoms during a 14-day quarantine and then sent to the inner zone… All infected prisoners are separated and sent to a field hospital within the prison."
Since April 1, there have been 2,448 Covid-19 cases reported in Chiang Mai. So far, 134 patients have recovered and have been released from the hospital. The Chiang Mai public health department has 16,000 tablets of the antiviral medication Favipiravir. He says it's enough to treat the patients in Chiang Mai.
Earlier this month, there was a Covid-19 outbreak at a prison in the southern province Narathawit. The outbreak prompted prison officials to cancel visits to contain the virus.
SOURCE: Nation Thailand
📱 Download our app on Android or iOS for instant updates on your mobile
📧 Subscribe to our daily email newsletter
👍 Like/Follow us on Facebook
🔔 Subscribe to or Join our YouTube channel for daily video updates