Phuket Gazette: National tourism update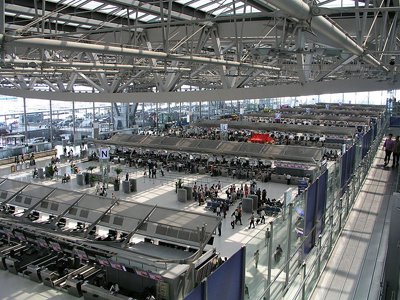 PHUKET MEDIA WATCH
– Thailand news compiled by Gazette editors for Phuket's international community
PM demands action to ease congestion at Suvarnabhumi
Phuket Gazette / The Nation
PHUKET: Prime Minister Yingluck Shinawatra yesterday ordered agencies to expedite measures to alleviate the congestion at Suvarnabhumi Airport.
After inspecting the problem-plagued Bangkok airport, PM Yingluck said a committee would be formed to follow up on immediate and long-range plans to ease the crowding, shorten delays and also to expand aircraft and passenger capacity.
Thailand should prepare a plan to strengthen competitiveness to serve the growing influx of visitors, she said.
Under the second phase of the Airports of Thailand's master plan, the construction of a second passenger terminal should be completed within 70 months or before 2017, while a third runway will be added to smooth increasing air traffic in the future.
Suvarnabhumi Airport can handle only 55 flights per hour compared with its rated capacity of 76 flights because the western runway can by used for only 20 per cent of the total flights. The eastern runway, which is the main landing strip, is now being repaired. However, the repaired area was expected to be half-ready for flight operations this evening, and fully serviceable by the end of this month.
Transport Minister Charupong Ruangsuwan said the prime minister had expressed concern about the limited capacity of the airport and urged agencies to solve the problem. The airport was designed to serve 52 million visitors per year but now the figure has reached 54 million.
Yingluck also instructed all parties to check flight times and airline routes to see if more flights could be squeezed in. "The flights are quite full now. We have to inform passengers in advance and learn from our problems to prepare plans," she said.
Agencies should accelerate the repair of Suvarnabhumi and prepare Don Mueang Airport as the second international gateway, the PM said.
Thailand should look beyond inbound and outbound tourists and focus on attracting visitors to its airports at major tourist destinations such as Phuket, which is already over-stretched, she added.
Chinese tourists reach top of visitor list in Thailand
Phuket Gazette / Deutsche Presse Agentur

PHUKET: The number of Chinese nationals visiting Thailand surged during the first half of the year, exceeding Malaysians for the first time, tourism officials today.
Between January and June, some 1,124,234 Chinese tourists visited the kingdom, up 28.9 per cent from the same period last year, the Tourism Authority of Thailand (TAT) said.
Altogether some 10.5 million tourists visited during the first half of 2012, up 7.6 per cent year-on-year.
"The most important contributor to this growth was arrivals from China which, for the first time, exceeded the 1 million arrivals mark in the six-month period," TAT said.
Tourists from neighboring Malaysia have traditionally been Thailand's leading market. However, Malaysian arrivals were down 8.5 per cent in the first six months of the year at 1,115,721.
In the same period, the number of Russian tourists reached 634,312, up 12.2 per cent, British tourists numbered 433,989, up 1.5 per cent, and Germans 357,472, up 9.7 per cent.
TAT maps out plan to draw tourism revenue in 2013
Phuket Gazette / The Nation
PHUKET: The Tourism Authority of Thailand says it is already working hard to see that the country achieves a tourism-revenue target of 1.416 trillion baht next year, even while facing risks from worsening financial crises in Europe and political uncertainty at home.
Of that total, 450bn would come from domestic tourism and the remaining 966bn from international arrivals. To achieve the target, TAT says it will focus more on revenue-based tourism than on the number of travelers.
By 2015, the TAT expects tourism revenue to reach 2 trillion baht.
Next year, the number of domestic trips is expected to increase by about 3 per cent to 107.4 million, while international arrivals is hoped to rise by 13 per cent to 22 million. To accomplish this, niche tourism such as weddings and honeymoons, golfing, and the medical market will be promoted, while secondary cities will be introduced to attract first-time travelers.
This year, the TAT expects the number of foreign tourists to reach 20.5 million, dropping 846bn into the Thai economy.
Surphon Svetaserani, TAT's governor, said that next year the agency would be in high gear to promote tourism with flexible plans to deal with possible risks such as financial crisis in Europe, national political uncertainty, and preparation for regional integration under the Asean Economic Community.
Since March, the TAT has mapped out its promotional measures for next year. Its marketing plan will be in line with tourists' changing preferences. Also, it will offer innovative tourism products to differentiate Thailand from rival neighboring nations, the agency says.
— Phuket Gazette Editors
Keep in contact with The Thaiger by following our Facebook page.
Never miss out on future posts by following The Thaiger.
Woman talks about the life of a Thai "pretty" after model's death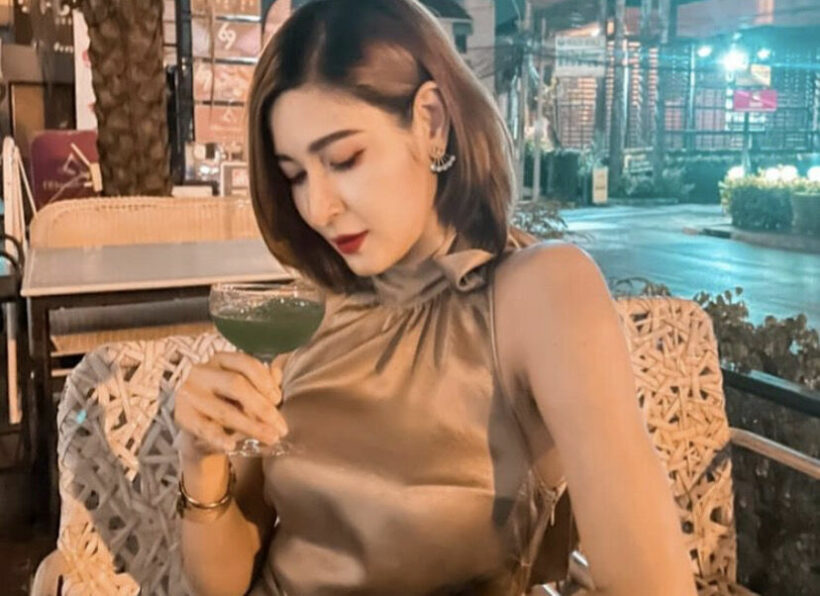 Following the news of a model who died after working as a hostess at a Bangkok party, Thai media spoke with a woman, known in Thailand as a "pretty," about what it's like to work in the lucrative, yet shady Thai model entertainment industry where many work as hostesses at parties and events that often involve alcohol, drugs and sex work.
"Miss Cake" told the Thai news outlet Daily News that pretties are sent to parties by "modelling agencies." The parties are even categorized depending on if drugs or sex are involved. Apparently the parties are either "En-Up," "En-V" or just "En" for entertainment. En-Up means drugs are involved, while En-V means the pretties will offer sexual services. Other pretties work at promotional events like auto shows. Since nightclubs and other entertainment venues in Bangkok have been closed due to the pandemic, many of the parties are now held at private homes.
If a pretty is working at an En-Up party, Miss Cake says that means there will be ecstasy, known as "khanom," the Thai word for a dessert or snack. She says good "khanom" shipped from overseas costs around 900 to 1,000 baht while the poor quality, Thai-made drugs cost 500 baht. Just about every pretty takes drugs, she says. If mixed with ketamine, Miss Cake says it can be dangerous.
Daily News spoke with Miss Cake following the death of a 33 year old Witchayaporn "Wawa" Wisetsombat who worked died in a hospital after working as a hostess at a party in Bangkok's Chatuchak district. She had been hired by a modelling agency to serve drinks at a private party. Her younger sister told the Bangkok Post that Wawa was a product presenter and never sold sex or used narcotics. Doctors told the Post Wawa died from respiratory and blood system failure. They are still waiting for the results for a toxicology test.
The death of another model back in 2019 shed light on the abuse and danger many pretties face in the industry. 25 year old Thitima "Lunlabelle" Noraphanpiphat died from "extreme alcohol intoxication," according to an autopsy report. Her dead body was found in the lobby of a Bangkok condominium. 6 people were found guilty for involvement in Lunlabelle's death.
Abuse is common in the industry and many women working as pretties are often pressured into drinking excessive amounts of alcohol. The work of pretties is looked down upon in Thai society. Due to the stigma, many due not file complaints when they are abused.
SOURCE: Thai Visa
Keep in contact with The Thaiger by following our Facebook page.
Never miss out on future posts by following The Thaiger.
PM Prayut postponing Covid‐19 vaccination citing paperwork issues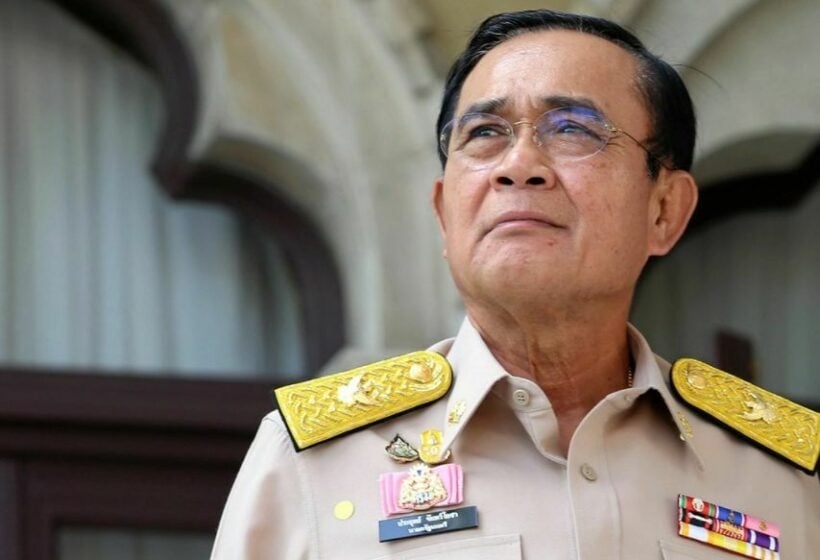 Thailand's PM Prayut Chan-o-cha is postponing his inaugural Covid‐19 vaccination citing paperwork issues with the AstraZeneca vaccine shipment. According to Khaosod English, the vaccine shipment was sent to Thailand last Wednesday from South Korea, but was missing the additional required paperwork.
Prayut was supposed to receive the vaccine tomorrow, but the highly‐publicised event will not be happening. According to Khaosod English, an official at the Secretariat of the Prime Minister has also confirmed the news of the postponement without citing a reason.
Although the Sinovac vaccine is also being administered in Thailand, healthcare officials say Prayut is too old to receive it as its age limit is 60. Prayut is 66 years old, which is well over the oldest age that can receive the vaccine.
The Sinovac vaccine drive is set to commence on Monday, 2 weeks behind schedule. Those frontline health workers, hospitality workers and vulnerable groups will receive the vaccines first.
Meanwhile, Phuket is waiting for the green lightto start administering vaccines and has already held a vaccine administration rehearsal overseen by Phuket Vice Governor Pichet Panapong along with other health officials.
Pichet says the first vaccine round of 4,000 doses should arrive early in March, with the 2nd and 3rd set of doses, 16,000 and 48,000 respectively, to arrive in April and May.
The government pandemic center reported 72 new confirmed infections on Friday, after first only reporting 45 new cases. 37 of those cases were locally-transmitted, and one 6 year old Thai girl returning from the UK was found to have tested positive for the virus. Samut Sakhon, again, reported over half of the new cases yesterday, as it remains the epicentre of Thailand's second wave of the coronavirus outbreak.
The total virus tally in Thailand sits at 25,764, with 83 fatalities. The Centre for Covid-19 Situation Administration has not yet announced the amount of new cases for today.
There is no word yet on when PM Prayut will be rescheduled to receive the AstraZeneca vaccine.
SOURCE: Khaosod English
Keep in contact with The Thaiger by following our Facebook page.
Never miss out on future posts by following The Thaiger.
Thailand News Today | Week In Review | February 26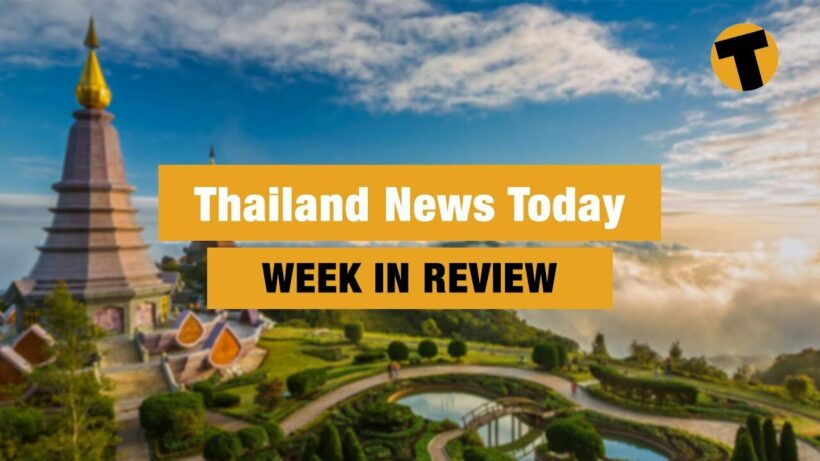 Thailand News Today usually covers five days of the news week. This week only four days as today (Friday) is a public holiday. Now we have a weekend edition which goes over the biggest, or best stories, from the past week. Out every Saturday afternoon, catch up with Jett and Tim's major Thai news stories. Welcome to the Thailand News Today Week in Review. Tim and Jett give you a quick recap of the main news stories.
To get all the latest news and information about Thailand, go to https://thethaiger.com. Like and subscribe our YouTube channel too. Go on, right now 🙂
You can also LIKE our Facebook page https://facebook.com/thethaigernews to get even more information about Thailand.
Keep in contact with The Thaiger by following our Facebook page.
Never miss out on future posts by following The Thaiger.