PETA calls on Thai officials to ban photos with exotic animals due to Covid-19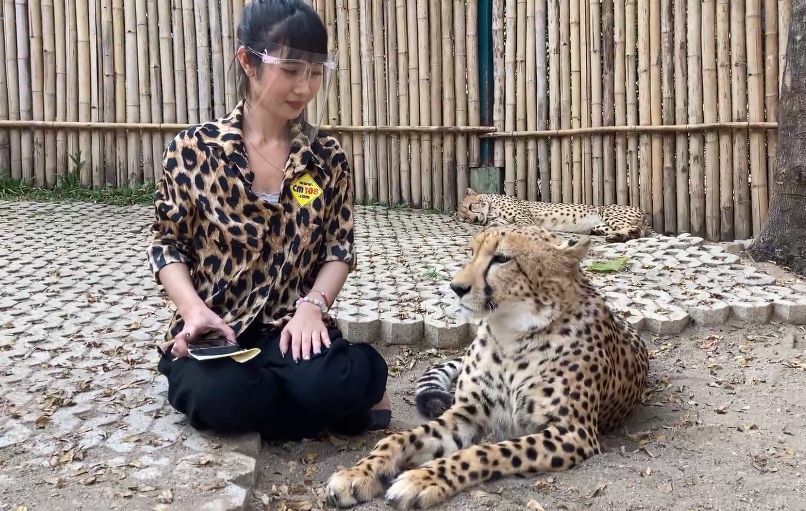 After reports that some exotic cats and primates in captivity have tested positive for Covid-19, animal rights activists are calling on Thailand's public health minister to ban all photo opportunities with the exotic animals to avoid potential coronavirus outbreaks either from human to animal, or from animal to human.
People for the Ethical Treatment of Animals, better known as PETA, wrote a letter to Public Health Minister Anutin Charnvirakul, urging him to ban the exotic animal photos. They say the photo opportunities are still operating in Thailand and are "undermining efforts to control the pandemic."
The Samut Prakan Crocodile Farm and Zoo, Bangkok's Safari World and the well-known Tiger Kingdom, which has locations in Chiang Mai and Phuket, are allowing visitors to come in close contact and take photos with wild animals like tiger, orangutans and monkeys, according to PETA's senior vice president Jason Baker.
"Places like these have numerous guests every day, and it would take only one infected person to start another coronavirus disaster."
In the letter, Baker says the Covid-19 transmissions between captive animals and humans have been documented in other parts of the world, like a zoo in Spain where some captive tigers were infected by asymptomatic employees. He warns Thailand's health minister that if big cats or primates catch the virus, it could lead to a new variant.
"If they catch the virus, it can mutate and another new strain might be unleashed on the human population."
Keep in contact with The Thaiger by following our Facebook page.
Never miss out on future posts by following The Thaiger.
Thailand News Today | Covid passport talks, Thai Airways heads to court | March 2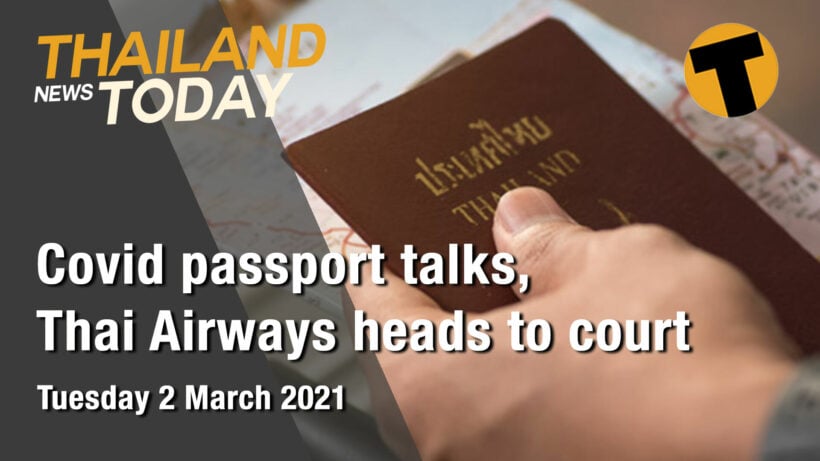 In today's Thailand News Today…. The island of Phuket has a firm plan to get its residents vaccinated leading up to an October opening for tourists, the Thai PM backs up his police over last Sunday's protest violence and Thai Airway's employee union criticises the changes to employee contracts.
But the plan must be approved by the national government by April, if the province wants to open tourism by October 1. Phuket has a resident population of around 300- 400,000 people.
Before you go rushing off to book your plane tickets we'd stress that this is another in a long list of proposals that have not come to fruition and we'd urge patience until the Government approves the plans.
Meanwhile the island has taken delivery of 4,000 doses of the Chinese Sinovac Covid-19 vaccine. Vaccinations started yesterday, with priority given to 1,500 healthcare workers and 500 "at-risk" officials exposed to Covid-19 patients.
On a broader note… Thailand's Tourism Minister says he has asked the Public Health Ministry to approve a vaccine passport scheme aimed at reviving Thailand's devastated tourism sector. According to the Minister, the government is looking to the World Health Organisation to issue a statement on vaccine passports before it makes a final decision on the matter.
The Thai PM, Prayut Chan-o-cha has defended police action against protesters taking part in Sunday's anti-government rally in Bangkok. Officers from the Metropolitan Police Bureau used tear gas, a water cannon and rubber bullets in an effort to drive protesters back from the PM's residence. The PM insists the actions were in line with international standards. He says that police did not violate the protesters' rights.
Thai researchers are claiming that horseshoe bats are not responsible for transmitting the Covid virus to humans. A researcher with the Thai Red Cross Emerging Infectious Diseases-Health Science Centre, says that even though the bats have tested positive for a coronavirus, it is not the strain that is transmissible to humans, and it's certainly not the virus that causes Covid-19.
As Thai Airways tries to sell new contracts and conditions to its remaining workforce, the labour union of the national carrier is challenging changes to the employment contracts, where Thai Airways employees are being asked to agree to changes as part of the bigger financial rehabilitation program.
But a union representative says the new contracts are unfair because it includes fewer leave days and shorter holidays. The union has filed a complaint with the Department of Labour Protection and Welfare.
Keep in contact with The Thaiger by following our Facebook page.
Never miss out on future posts by following The Thaiger.
Thai army medic accused of injecting troops with fake Covid-19 vaccine during UN mission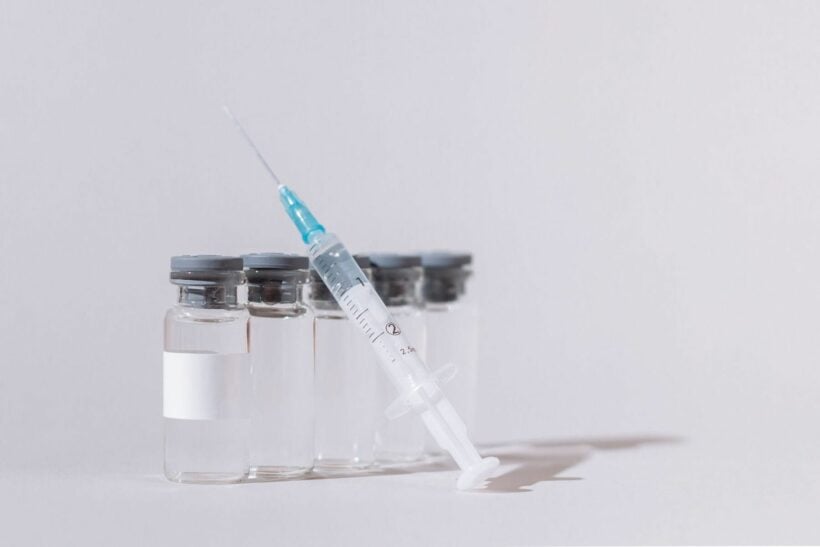 A medic for the Royal Thai Army was dismissed and his medical license revoked after injecting troops with fake Covid-19 vaccines during a United Nations peacekeeping mission in South Sudan. The "vaccine" was actually just water. The medic, who is also a lieutenant, apparently injected 273 Thai troops with the water shot and charged 607 baht, or around $20 USD, per injection.
A soldier noticed the bottles the medic was using for the injections were unlabelled. A superior then launched an internal investigation and found that the bottles were just filled with water. Under the UN's orders, the medic was dismissed and sent back to Thailand. His medical license was also revoked.
Thai media first reported the news, saying that a Thai army doctor at a South Sudan field hospital was suspended from duty due to an investigation into alleged fraud. The medic reportedly worked at the hospital from December 2019 to December 2020.
Following the news report, Thai Supreme Commander General Chalermphol Srisawat confirmed that a medic had been injecting troops with water and claiming it was a Covid-19 vaccine.
SOURCES: Thai PBS | Nation Thailand
Keep in contact with The Thaiger by following our Facebook page.
Never miss out on future posts by following The Thaiger.
Police investigate reports of women's underwear stolen from Phuket homes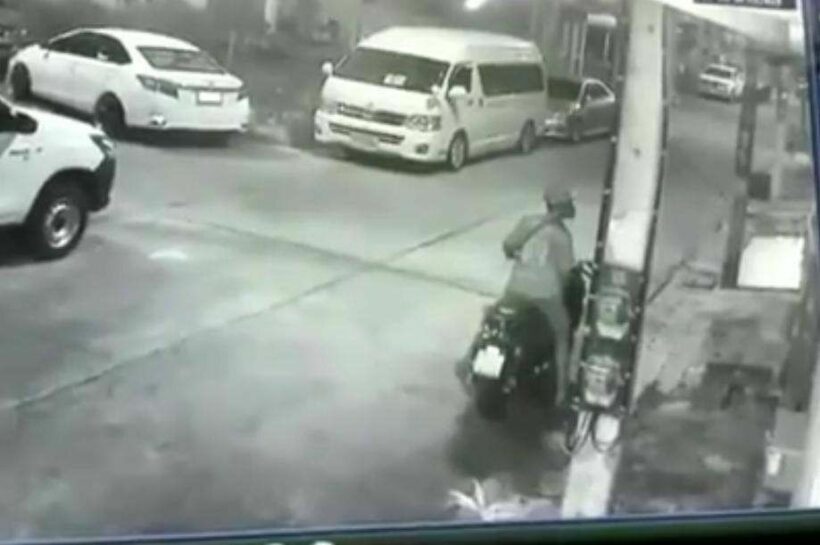 Police in Phuket are looking for a suspect who residents say has been stealing women's underwear. Surveillance camera footage from a resident's home shows a teenager driving through a neighbourhood, then stopping and stealing ladies panties that were hanging up to dry.
One resident told Phuket News that numerous residents in Thalang's Baan Lipon area have reported missing underwear.
"Recently neighbors have been reporting that many items of their underwear have been stolen. Many residents are worried about the man hovering around here trying to steal underwear."
A man told the Phuket News that his wife's underwear was stolen and he's now worried about his family's safety. Another resident says he's also concerned.
"As a resident in this area, I am worried about the safety of the local residents. Underwear has been stolen, something else could happen as well."
In a similar case back in October, a 46 year old man was arrested for allegedly breaking into homes in Ratchaburi and stealing women's underwear. Police says they seized 70 pairs of panties.
SOURCE: Phuket News
Keep in contact with The Thaiger by following our Facebook page.
Never miss out on future posts by following The Thaiger.