Patients should find blood pressure medication before ditching recalled drug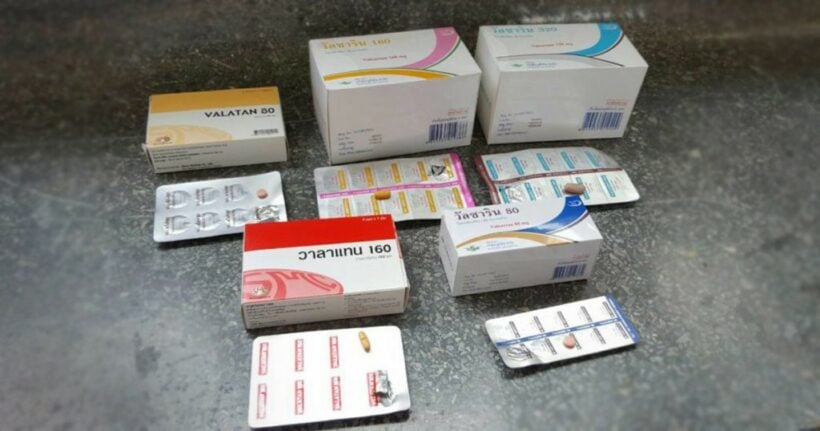 About 20,000 people with blood-pressure problems in Thailand rely on the five drugs that the FDA intends to recall over the next two weeks.
On the recall list are Valatan 80 drug registration No 1A/54 (NG); Valatan 160 drug registration No 1A 10/54; Valsarin 80 drug registration No 1A 4/60; Valsarin 160 drug registration No 1A 5/60; and Valsarin 320 drug registration No 1A 6/60.
The first two drugs are manufactured by Silom Medical while the other three are made by Unison Laboratories. An impurity has been introduced during the production of key ingredient valsartan by a supplier – China-based Zhejiang Huahai Pharmaceuticals.
Whilst five medicines containing 'valsartan' are being recalled over their potential links to cancer, experts warn that abandoning them without alternative medication is even more dangerous.
The Food and Drug Administration (FDA) has emphasised that patients must get alternative medicine before abandoning the drugs that are being recalled.
"Without equivalent medication for blood-pressure issues, the decision to stop taking these drugs is more dangerous than taking it," FDA secretary-general Dr Wanchai Sattayawuthi-pong warned yesterday.
"This means you should urgently contact your doctor, hospital or pharmacy over the recalls and immediately get alternative medication."
Thailand is the first country in Asia to order the recall, which has been underway in 21 other nations across the globe.
"Scientific tests have detected cancer risks in guinea pigs, not yet in humans. But for safety reasons, recalls have started in many countries," Wanchai said.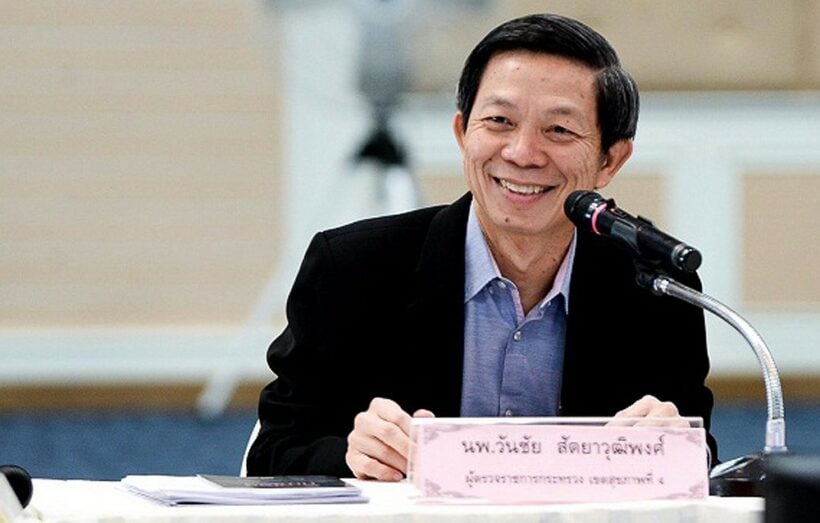 Dr Wanchai Sattayawuthi-pong
FDA deputy secretary-general Dr Surachoke Tangwiwat said doctors had prescribed 30 million pills to treat blood-control problems in Thailand last year. Of them, about six million were produced by Silom Medical and Unison Laboratories.
"These pills were prescribed to about 20,000 patients. We are going to contact them via their hospitals," Surachoke said. He added that alerts were also issued via provincial public health offices, medical centres and pharmacists' networks.
Atthaporn Limpanyalerd, assistant secretary-general of the National Health Security Office (NHSO), said about five million people in Thailand had blood-pressure issues.
"Of them, about 10 per cent have received treatments via the universal healthcare scheme," he said.
The scheme is Thailand's largest healthcare programme, covering about 48 million Thais. "We are in the process of checking with the scheme's hospitals to determine how many patients will be affected by the ongoing recalls," Atthaporn said.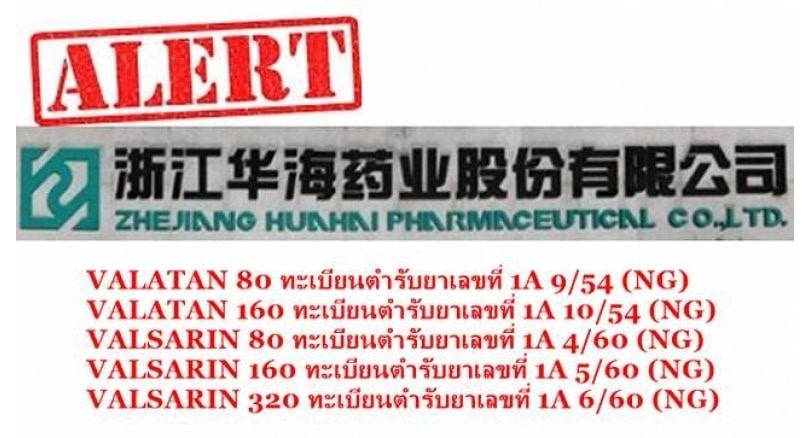 Khon Kaen-based Chum Phae Hospital's director Dr Kriangsak Vacharanukoonkiet said that before the recall order came out, his hospital had prescribed valsartan-containing medicine to 35 or 36 patients for high blood-pressure treatment. "But after the FDA ordered the recall, we immediately stopped prescribing it and implemented the recall," he said.
Kriangsak said his hospital was working with networked tambon-level hospitals and hospital staff to collect the problematic valsartan from patients' houses.
He said his hospital was considering several options to replace the problematic medicine.
"We may use valsartan-containing medicine from another manufacturer, one that doesn't have the [carcinogenic] ingredient or we can order an alternative medicine," he said.
SOURCE: The Nation


Read more headlines, reports & breaking news in Thailand. Or catch up on your Thailand news.
Top 10 ways to save water at home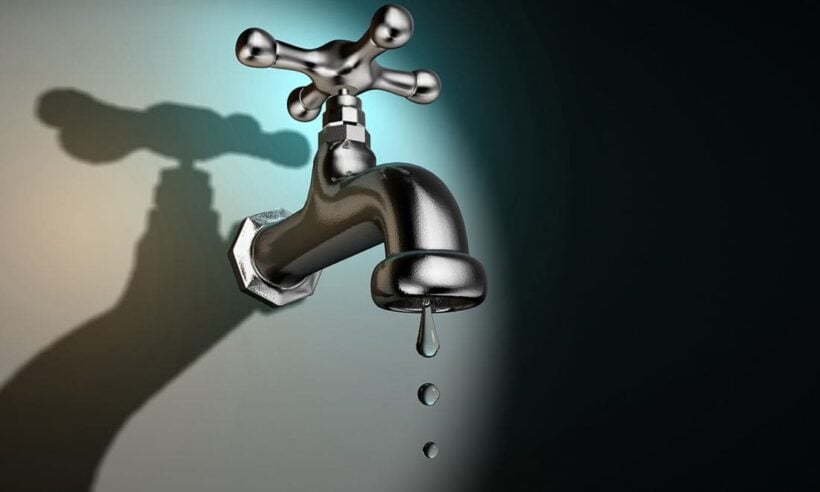 Hot weather and Thailand's boom-or-bust water issues (floods in wet season and water shortages in the hot season) are a part of our life. And it's predicted that there will be hotter hot seasons and wetter wet-seasons in the future. Even if we're not sure what the future brings we should all be conscious of our water usage, be more self-sufficient and empower ourselves to do something positive to protect Thailand's precious water reserves.
Here are a few ideas that may help you become more water-wise…
• Shower with a bucket. Don't let all that water pour down the drain and stick a bucket next to you whilst you shower. The plants will be grateful for an extra drink on hot days and save you using the hose sometimes. Whilst you're at it, cut your 5 minute shower down to three minutes. Really, you can sing somewhere else! And, really, do we absolutely have to have four showers a day? No. A fresh spray of the deodorant and a fresh shirt will be perfectly OK during water shortages. For couples, well, shower together!
• Leave the water running whilst brushing your teeth? Try turning it off until you want to rinse out your mouth. All that useable water flowing down the basic drain whilst you're brushing isn't making your teeth any whiter! Same when you're washing your hands or washing your hair. Turn off the tap whilst you're doing all the scrubbing. These little habits could end up saving tens of litres every time you do these common tasks.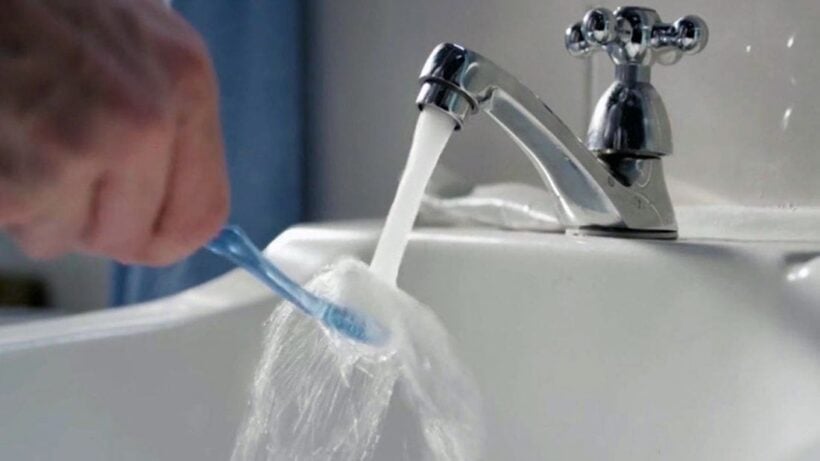 • Boiling pasta? Rice? Eggs? Once the left-over water has cooled use it to water your indoor or outdoor plants. Just make sure the water has cooled first!
• Washing the car at a car wash is more efficient than doing it yourself at home. Car wash businesses recycle a lot of their water. Even better, drive around with a dirty car now and then – it's not hurting you or the car and will save water by delaying your car wash.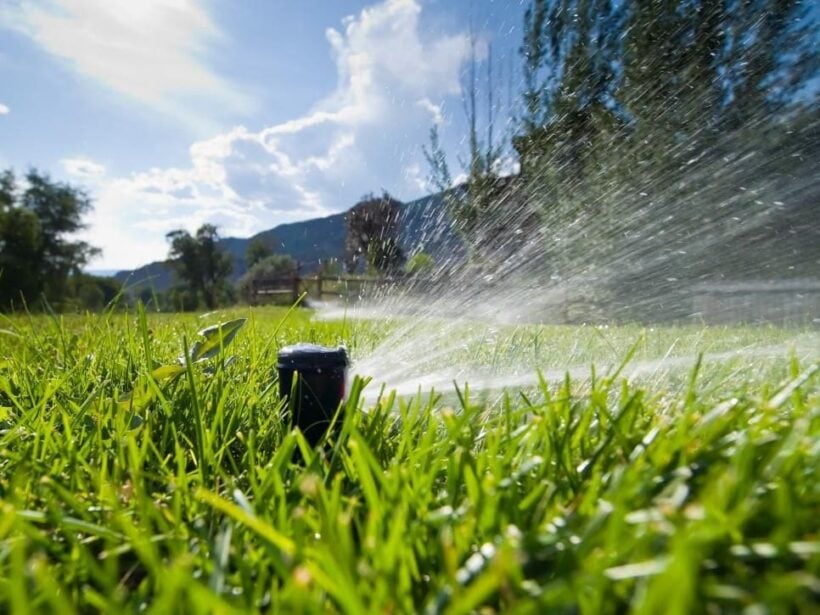 • Lawns use lots of water and daily watering during the hot season can soak up hundreds of litres of valuable. Letting your lawn go brown, be assured it will come back in the wet season. And long-term, landscape accordingly with water wise ground covers, succulents, and other plants that thrive in drought conditions. Lawns may be a luxury we can't afford in these water-conscious times.
• Only run the dishwasher when it's full. Even better wash the dishes by hand. Dishwashing machines are notable water wasters. Grab you partner or a friend and have a chat or a laugh for the five minutes it will take you to wash the dishes by hand. You could save up to 50-100 litres of water! And fill up the sink once and do all the washing together without leaving the water running all the time.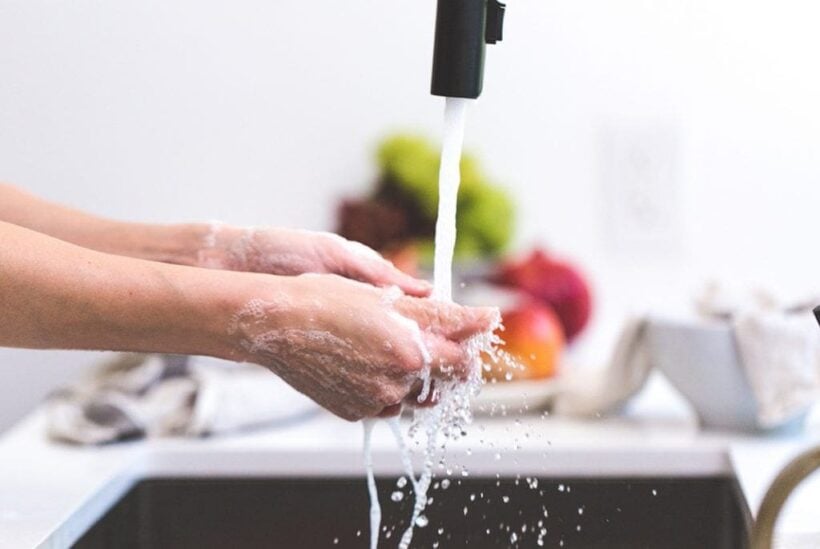 • Whilst it hasn't been a worry in the past, our useable potable water supplies around Thailand are becoming an issue that won't be fixed immediately. Consider installing a simple rain catchment system. They can be cheap or expensive and should be considered if you're building a new house as an integral part of the design. Your roof is an amazing water-catcher. Use it.
• Flush the toilet less often and with less water. Most modern toilets have a half-flush option and there are other tricks to reducing the re-fill in your toilet's cistern – putting a brick into your cistern is one way (gently!).
• Water the plants early in the morning. You'll need less water, since cooler morning temperatures mean less evaporation. It's not a great idea to water in the evenings, since this can promote mould growth in the humid Thai weather and hot evenings. And you really don't need to water the driveway. It's not growing. No one is going to walk past your house and compliment you on your sparkling clean drive-way.
• The dog WILL survive without being washed every day, or week. Indeed our dogs used to survive perfectly well without being washed at all. If the family pooch does need a wash try and use some of the water you saved from the bucket in the shower and be careful not to leave the hose on whilst rubbing in the shampoo. As for the cat, it is genetically programmed to clean itself better than you could ever hope to. Leave the cat alone – it DOES NOT need to be washed.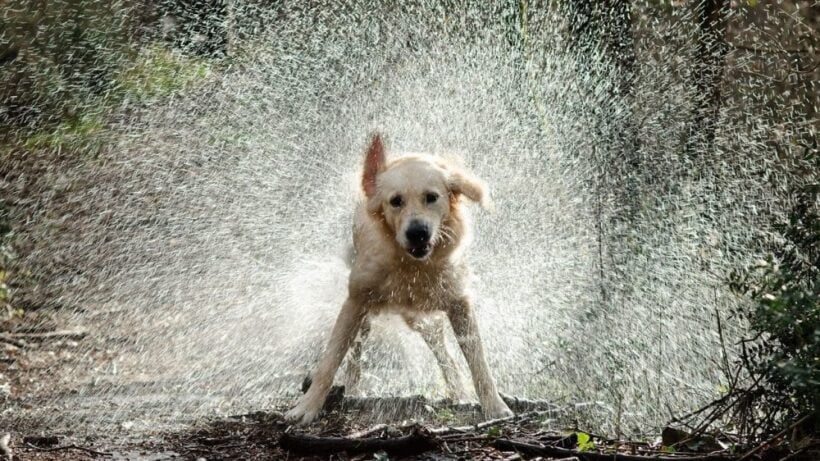 World Bank downgrades Thailand's 2019 GDP growth to 3.8%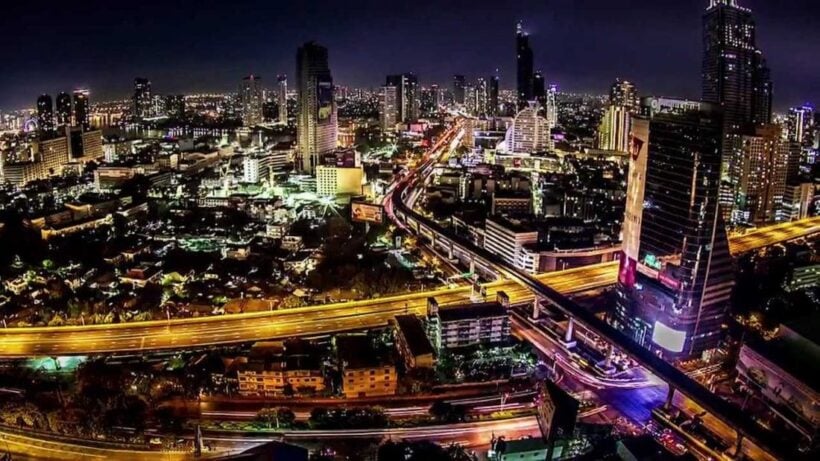 The World Bank is downgrading Thailand's growth projections to 3.8% from 3.9% for 2019. This compares to last year's 4.1% GDP. The Bank says that export growth has shrunk to 5.7% from last year's 5.9%.
The World Bank's senior economist for Thailand, Mr. Kiatpong Ariyapratya, says that the Word Bank also projects that Thailand's growth rate for next year would remain at 3.8%. He was citing the East Asia and Pacific Update report,
"Thailand's export growth projection for this year was adjusted down because of a global economic slowdown as a result of the simmering trade war between the US and China. Growth in tourist arrivals to Thailand this year is also projected to drop slightly."
Thai PBS reports that, although Thailand's growth projection is lower than the average 4%-5% rate for the rest of ASEAN, Mr. Kiatpong said that Thailand's economic growth trend was improving compared to the situation 2-3 years ago, especially investment in the government and private sectors and the private sector's consumption is picking up, constituting the main engines of economic expansion, expected to grow 4.6% and 4.3% respectively.
He warned that investments by the government sector for the year 2021, as well as government procurement projects and private sector investments, might be affected if formation of the new government is further delayed.
Thailand is 'least miserable' country in the world again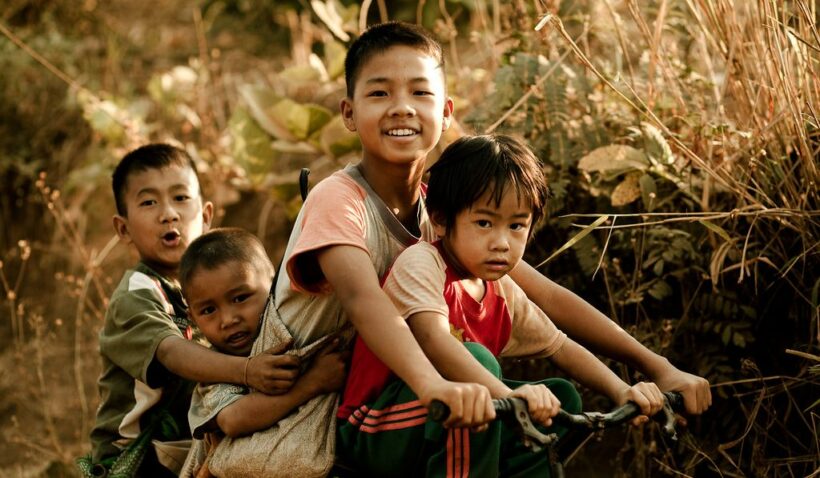 Thai PM Prayut Chan-o-cha says he's delighted over Thailand's rating as the "least miserable" economy in the latest Bloomberg Misery Index. The annual Misery Index is calculated as the sum of a country's inflation and unemployment rates.  The index compares the average of economists' forecasts for each country.
The US moved six places to 13th least miserable and the UK improved four spots to 16th least.
Thailand scored 2.1 in the 2019 Index, which was the same score it received last year, making it the "least miserable" country out of 62 economies as rated by Bloomberg. Switzerland improved to second least miserable. Venezuela was rated the "most miserable economy" with inflation projected at about six million percent this year.
But Bloomberg says that Thailand is often rated least miserable due, in large part, to its rather unorthodox way of counting employment as well as their low fertility rate and aging population.
The Bank of Thailand lists Thailand's unemployment rate at 0.9 percent and inflation at 1.1 for last year.