Open letter from His Majesty The King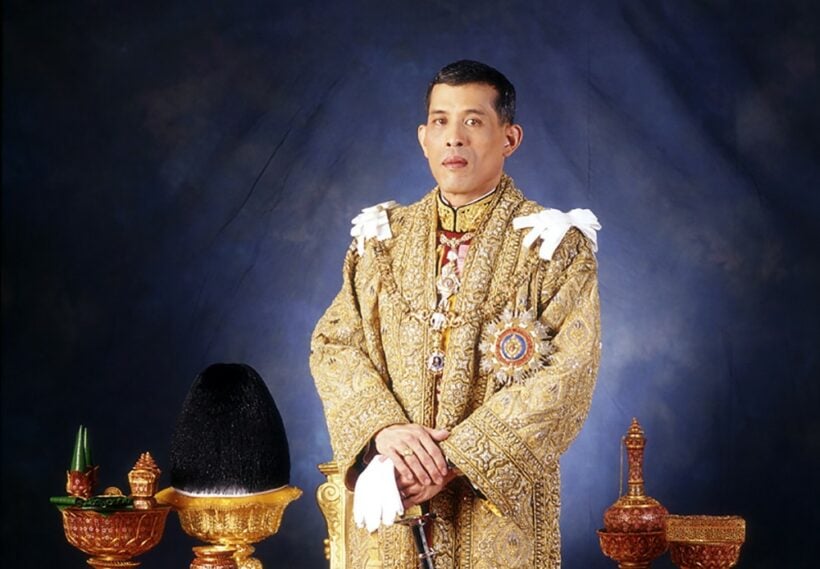 Letter from His Majesty Maha Vajiralongkorn Bodindradebayavarangkun
I am pleased and greatly relieved to learn that, on 2nd July, 2018, the rescuers have reach all 12 youth footballers of Moo Pa (Wild Boar) Academy Football Club and their coach who were trapped inside Tham Luang caves in Tham Luang – Khun Nam Nang Non Forest Park on 23rd June, 2018.
This is good news not only for all Thai people but also for those of other nations who have been following the event.
Such operation could not been achieved unless there is unity of effort exerted by all in a disciplined manner, supported by great knowledge, dedication and sacrifice. These people, including officials of Chiang Rai Province, police officers, military officials, medical officers, nurses, special operation teams, volunteers from all over the country, experts from abroad who travelled great distance and the mass media both from Thailand and beyond who provided fully operational support as well as the public encouragement concern, have given the helping hands readily extended in complete disregard of self-interest.
This circumstance has clearly shown the power of unity in action, power of love and goodwill towards fellow men regardless of race and religious beliefs. In this connection, I am pleased to extend the sincerest thanks and appreciation to all concerned and wishing them every success in the coming phases of the endeavour. May they proceed in great care, assuredness and wisdom, guided by an unwavering faith so that this rescue effort may fully achieve the ultimate success as all of you have wished.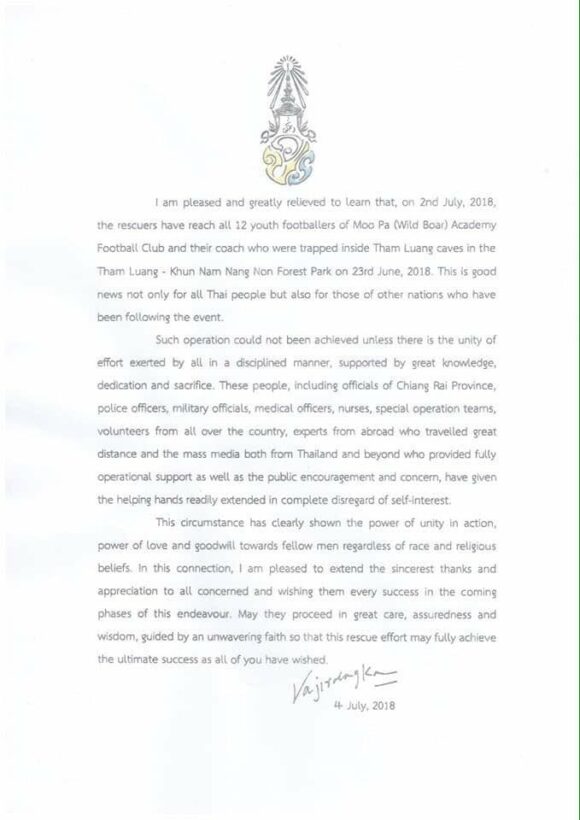 Kitten rescued from wall space after being stuck for three days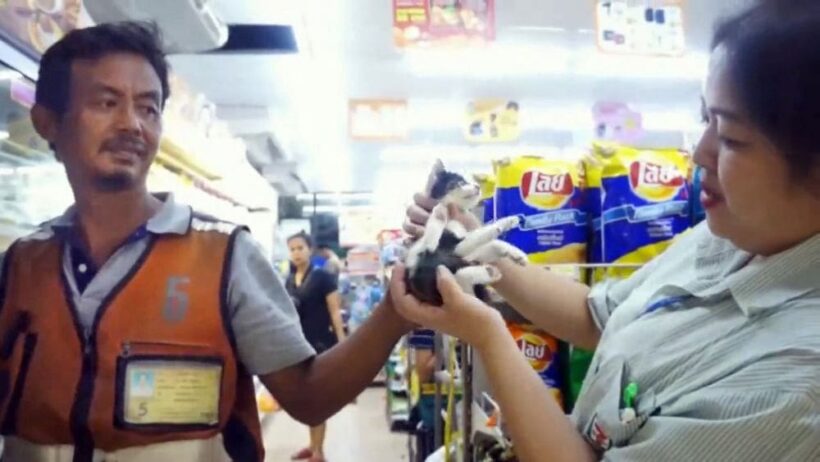 A kitten was rescued last night after it got stuck in a narrow five-inch wall space behind a 7-11 convenience store in Samut Prakan's city district.
Staff of a 7-Eleven shop in Bang Pu Industrial Estate called the Bang Pu 811 Rescue Unit for help.
The staff say they had heard a kitten's faint meows behind the wall for three days. A rescuer climbed up on top of the wall and lowered a rope with a noose to carefully pull up the kitten.
The space between walls was only five-inch wide and about three metres high.
So, that's eight live left.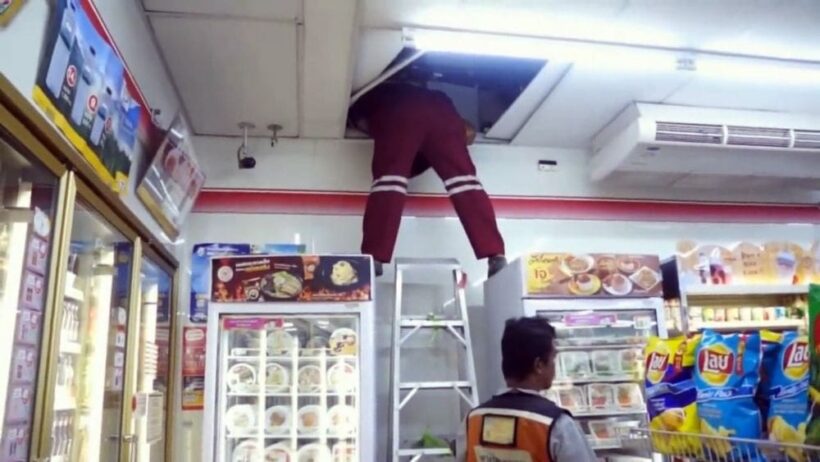 Tourist Police service centres being set up on Phuket beaches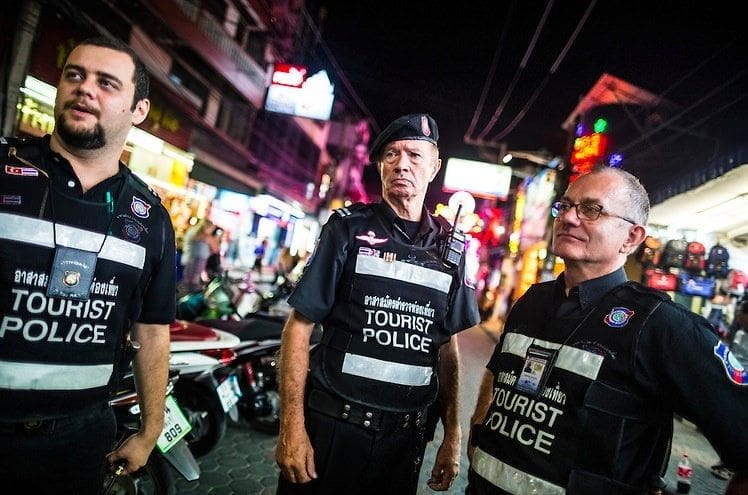 PHOTO: TravelScams.org
The Phuket Tourist Police are poised to improve marine and coastal safety by setting up service centres on Phuket beaches, starting initially with Kamala and Karon Beach.
The Tourist Police Division 3 Chief Major General Unggoon Klaiklueang says, "We have been planning on the project to set up the tourist service centres at Phuket's busiest beaches."
"The centres will be based in mobile modified shipping containers. Each centre will has two tourist police with an ATV vehicle (All-Terrain Vehicle)"
"We are planning to set up these centres on 12 Phuket beaches. We will start with Kamala and Karon Beach first. It is expected to be done before New Year as there will be a lot of tourists during that time, especially those locations."
"By providing tourist police on beaches we be able to improve beach safety, for example if swimmers don't listen to the warnings from lifeguards."
Phuket Police officer transferred after gambling den raid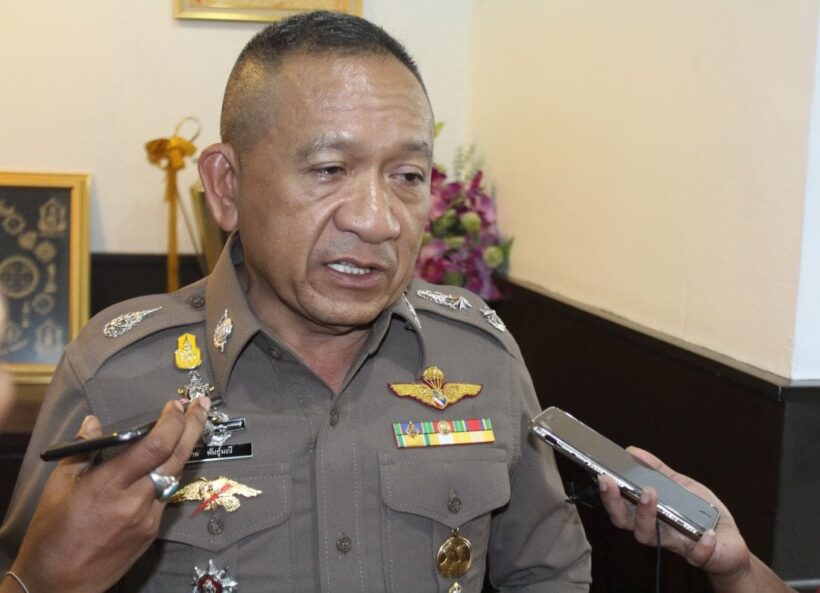 Five Kathu Police have been transferred to the Phuket Provincial Police Station after a gambling den raid. Soldiers raided a gambling den in Kathu on Tuesday night. More than 56 gamblers were arrested.
Read more about the raid HERE.
The order issued yesterday was signed by the Phuket Provincial Police commander Maj Gen Wisan Panmunee stating that five Kathu Police have been moved to the Phuket Provincial Police Station.
The five Kathu Police have been named…  Kathu Police Chief Col Jakkrawat Boontaveekunsawat, Kathu Police Deputy Chief Lt Col Chalermchai Hernsawat, Lt Col Chao Pomna and Maj Nopparut  Sukkree, and Inspector of investigation Police Maj Jaronthorn Donnayanrit.
Maj Gen Wisan says, "All five police are now working at the Phuket Provincial Police Station while an investigation is being undertaken on allowing gambling den in the area. We have been strictly enforced on preventing any gambling den in Phuket."