National News: HFMD update – another death; Insurgents change tactics; 92 Thais jailed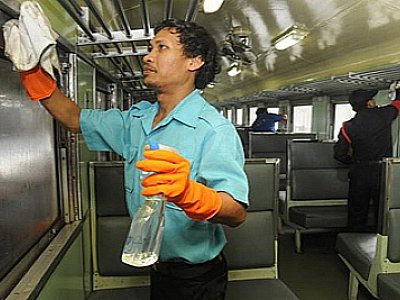 PHUKET MEDIA WATCH
– Thailand news compiled by Gazette editors for Phuket's international community
Second HFMD fatality reported
Phuket Gazette / The Nation

PHUKET: Hand, foot and mouth disease (HFMD) is believed to have claimed its second life in Thailand – a young Cambodian boy living in Rayong.
Rayong Public Health chief Kris Pansuk yesterday identified the victim only as Kimha, aged 2 and a half.
"We suspect he caught HFMD, mainly because of his symptoms – blisters, high fever and vomiting," Kris said.
The boy developed symptoms a week ago (July 21). His parents took him to a clinic twice: on the first occasion, two or three days after he became ill.
"Because his condition did not improve, he was sent to Klaeng Hospital on Wednesday. Just two hours after he was admitted, he succumbed," Kris said.
He said he had informed Rayong Governor Seni Jitkasen of the death. Major public hygiene operations will take place in Rayong today.
In a related development, Disease Control Department director-general Dr Pornthep Siriwanarangsun yesterday visited the mother of a
young girl
whose death from hand, foot and mouth disease (HFMD) last week was the first in Thailand this year.
Earlier this week, experts confirmed the girl died of HFMD, which can spread quickly among young children.
HFMD has already infected at least 16,860 people this year.
"The girl's parents understand the news coverage of their child's death and related information. They are hurt, though, by the fact that some news reports suggest that they brought their daughter to doctors rather too late," Pornthep said.
According to the parents, their daughter developed symptoms on July 15 or 16, and she was immediately rushed to a hospital.
Methaya Chumchuen, the girl's mother, also denied reports that her family sought financial assistance from Prime Minister Yingluck Shinawatra.
"It's totally groundless," she said.
She explained that Public Health Minister Witthaya Buranasiri gave her family some cash for merit making.
Witthaya sent Pornthep to Methaya's house, which is located in Bangkok.
In the wake of the spread of HFMD, Witthaya called for hygiene campaigns to be implemented beyond schools and nurseries.
"I have ordered that public buses, subway cars, Skytrain carriages, taxis and train stations be cleaned too," he said.
He added that all village public-health volunteers had been instructed to guide people in how to guard against HFMD and how to detect infections quickly.
Deputy Public Health Minister Surawit Khonsomboon said most HFMD patients could be treated as outpatients and would recover within 10 days.
He warned parents against taking their children on long-haul trips, for example, for the purpose of letting them recuperate in their home provinces.
"Travelling can suppress a patient's immune system. It may also spread the disease," Surawit said.
Queen Sirikit National Institute of Child Health director Dr Siraporn Sawasdivorn expected the HMFD outbreak to die down next month.
According to the head of the institute's infectious-disease department, more cases of dengue fever have been detected recently than of HFMD.
"The [diseases'] symptoms, such as high fever and vomiting, may be quite similar. But HFMD patients will likely refuse to eat too," Dr Siripen Kalayanarooj said.
The Disease Control Department said dengue fever had already hit 25,351 people and killed 27 of them this year.
Meanwhile, Food and Drug Administration deputy secretary-general Srinuan Kornkotchakorn told people not to believe in widespread rumours that caffeine-mixed drinks would help protect them against the HFMD.
"They are beverages. They are not medicines," Srinuan said.
Insurgents may have changed tactics, Yala governor says
Phuket Gazette / The Nation

PHUKET: The latest
bomb attacks
in the deep South – in areas distant from towns where there are regular patrols – have been interpreted in two ways.
Security in urban areas may be sufficient, but it may have caused insurgents to change their strategy to smaller but more frequent terror attacks, Yala Governor Dejrat Simsiri said during a security briefing yesterday.
He spoke after a car-bomb attack on Wednesday killed five police and injured another.
"Whatever the reasons, security measures in downtown areas must be constant and strict to minimise the chance of attacks anywhere, in downtown areas or other outside areas," he said. Dejrat spoke at a meeting of security officials in Songkhla that analysed the latest car-bomb attack.
Prime Minister Yingluck Shinawatra, who spoke earlier at Government House, said that aside from security operations, understanding local people in the deep South would be important, along with development projects and assistance, through Yawi-language media or television programs.
Changes in state strategies in the region were not immediately needed as most plans and projects were in line with existing conditions in the master plans, she said.
Police raided and searched 18 locations in three precincts in Yala's Raman district yesterday, where the car bombing occurred, in a bid to obtain evidence. They seized a mobile phone from a key suspect's home, which contained video clips featuring scenes of the crime after the blast. House-owner Kaman Chaichana has been on the run after being implicated in several previous terror attacks.
Quoting eyewitnesses to the attack on Wednesday, police said a four-door pickup followed the police vehicle targeted in the attack from a distance. Many hooded men rushed to the damaged police vehicle and snatched six assault rifles, two pistols and three bulletproof vests after it was destroyed by the car-bomb, before fleeing.
The pickup truck containing the explosives was stolen in a car-jack in Songkhla in March, police said. It was later used by insurgents in an ambush in Pattani, which saw four people killed, including a village headman, before being used on Wednesday.
Police are on alert for another vehicle – a blue Isuzu pickup with licence plate number Thor Thung-Lor Ling 8099 from Bangkok – which went missing after three occupants were killed in a recent ambush.
Two security cameras located on Route 42 in Pattani and an electric board nearby were also burnt by insurgents. Defence Minister Sukampol Suwannathat said more cameras were needed and blamed bureaucracy for delays in the installation of units in areas required.
Safety zones in Narathiwat have been expanded as a result of the attack on Wednesday, and more road checkpoints erected, as ordered by provincial governor Aphinant Suethanuwong.
He said that places would be opened next month for a further 120 civilian defence volunteers to assist security officials at new checkpoints and outposts to be set up.
Deputy police chief Adul Saengsingkaew presided over the funeral services of the four slain Buddhist policemen at a temple in Yala yesterday. The families have been given assistance including money and medals. One police officer killed in the attack was a Muslim and his body was already buried within 24 hours of his death, as per Islamic funeral rules.
PM Prayut postponing Covid‐19 vaccination citing paperwork issues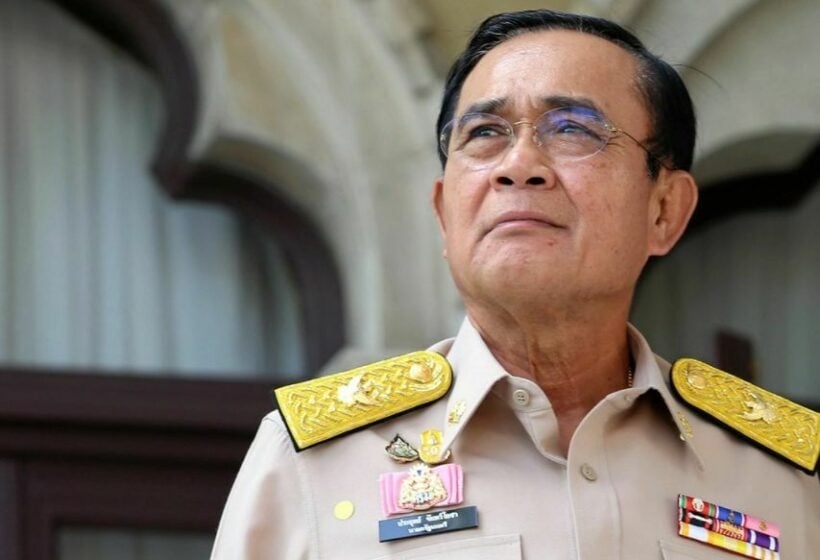 Thailand's PM Prayut Chan-o-cha is postponing his inaugural Covid‐19 vaccination citing paperwork issues with the AstraZeneca vaccine shipment. According to Khaosod English, the vaccine shipment was sent to Thailand last Wednesday from South Korea, but was missing the additional required paperwork.
Prayut was supposed to receive the vaccine tomorrow, but the highly‐publicised event will not be happening. According to Khaosod English, an official at the Secretariat of the Prime Minister has also confirmed the news of the postponement without citing a reason.
Although the Sinovac vaccine is also being administered in Thailand, healthcare officials say Prayut is too old to receive it as its age limit is 60. Prayut is 66 years old, which is well over the oldest age that can receive the vaccine.
The Sinovac vaccine drive is set to commence on Monday, 2 weeks behind schedule. Those frontline health workers, hospitality workers and vulnerable groups will receive the vaccines first.
Meanwhile, Phuket is waiting for the green lightto start administering vaccines and has already held a vaccine administration rehearsal overseen by Phuket Vice Governor Pichet Panapong along with other health officials.
Pichet says the first vaccine round of 4,000 doses should arrive early in March, with the 2nd and 3rd set of doses, 16,000 and 48,000 respectively, to arrive in April and May.
The government pandemic center reported 72 new confirmed infections on Friday, after first only reporting 45 new cases. 37 of those cases were locally-transmitted, and one 6 year old Thai girl returning from the UK was found to have tested positive for the virus. Samut Sakhon, again, reported over half of the new cases yesterday, as it remains the epicentre of Thailand's second wave of the coronavirus outbreak.
The total virus tally in Thailand sits at 25,764, with 83 fatalities. The Centre for Covid-19 Situation Administration has not yet announced the amount of new cases for today.
There is no word yet on when PM Prayut will be rescheduled to receive the AstraZeneca vaccine.
SOURCE: Khaosod English
Keep in contact with The Thaiger by following our Facebook page.
Never miss out on future posts by following The Thaiger.
Thailand News Today | Week In Review | February 26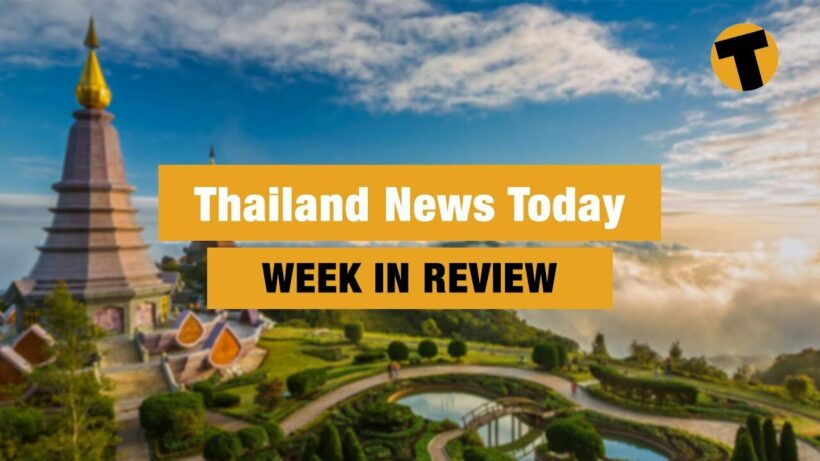 Thailand News Today usually covers five days of the news week. This week only four days as today (Friday) is a public holiday. Now we have a weekend edition which goes over the biggest, or best stories, from the past week. Out every Saturday afternoon, catch up with Jett and Tim's major Thai news stories. Welcome to the Thailand News Today Week in Review. Tim and Jett give you a quick recap of the main news stories.
To get all the latest news and information about Thailand, go to https://thethaiger.com. Like and subscribe our YouTube channel too. Go on, right now 🙂
You can also LIKE our Facebook page https://facebook.com/thethaigernews to get even more information about Thailand.
Keep in contact with The Thaiger by following our Facebook page.
Never miss out on future posts by following The Thaiger.
45 new cases today, 37 local‐Covid‐19‐Update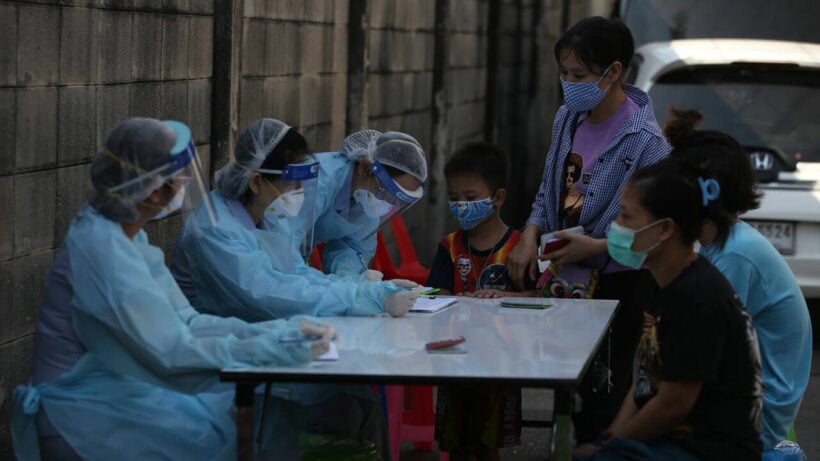 Thailand reports 45 new cases of Covid-19cases today, with 37 infections being locally-transmitted. 8 of those infections were imported, raising the total amount of infections since the pandemic began to 25,809.
The Department of Disease Control reports that 32 cases were confirmed at hospitals with 5 confirmed through active case finding in communities.
Samut Sakhon province, the 2nd wave epicentre, reported over half of the new cases at 19. 14 of those cases were confirmed at hospitals and 5 were detected in Myanmar communities. Bangkok has reported 3 new cases, Nakhon Nayok reported 5, Chai Nat 3, Nakhon Pathom 3, Saraburi 2, Prachuap Khiri Khan 1, and Samut Prakan 1.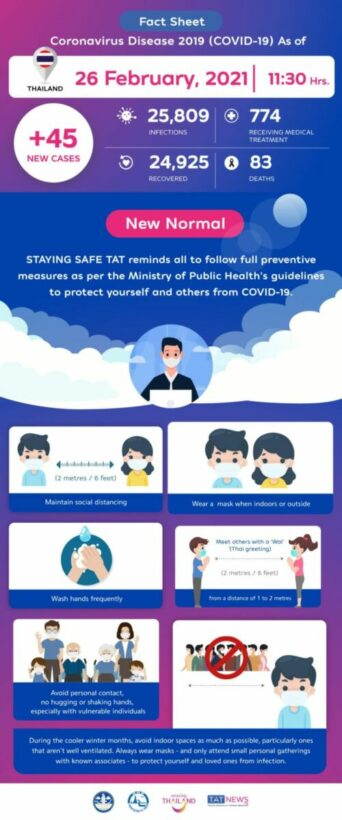 The 8 imported cases were those under quarantine arriving from Pakistan, Bangladesh, the UK, Germany, France, The Netherlands, and Kuwait. The case from the UK was that of a 6 year old Thai schoolgirl.
Globally, Covid-19 cases rose by 444,466 over the past day to 113.54 million. The worldwide death toll increased by 10,552 to 2.52 million. The United States still has the most cases at 29.5 million, with the most deaths at 520,785.
SOURCE: Bangkok Post
Keep in contact with The Thaiger by following our Facebook page.
Never miss out on future posts by following The Thaiger.