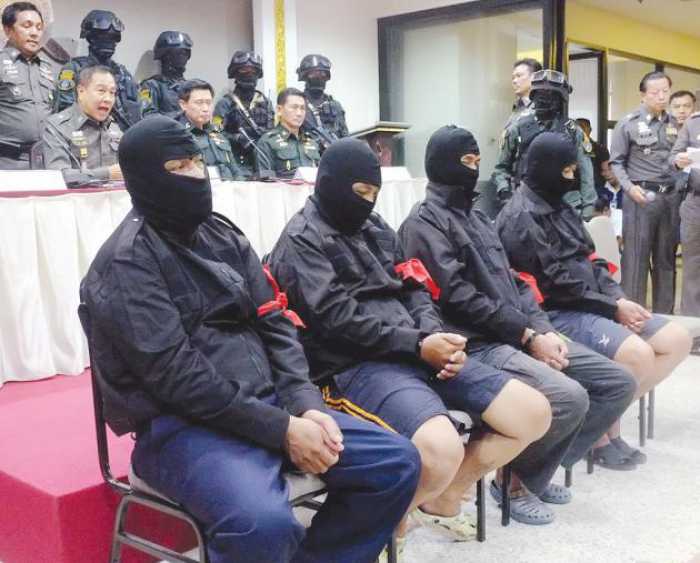 PHUKET MEDIA WATCH
– Thailand news selected by Gazette editors for Phuket's international community
'Men in black' arrested
The Nation / Phuket Gazette
PHUKET: Police have arrested four men and one woman in connection with the killings of several soldiers in Bangkok, including Colonel Romklao Thuvatham, during the political unrest in 2010, and are hunting for two more suspects.
Romklao was serving as deputy chief of staff of the Second Infantry Division of the Royal Guards. He was promoted posthumously to general.
All the suspects were involved in a firearm and grenade attack against troops dispatched to a protest rally in a small alley near the Democracy Monument on the night of April 10, 2010, Pol General Somyot Pumpunmuang, deputy National Police chief, said yesterday.
The attackers all wore black clothes and hoods, he said.
Earlier investigations into the 2010 disturbances found that armed men in dark attire, dubbed "men in black" by many people, had mingled with red-shirt protesters.
Somyot was speaking during a press conference at police headquarters attended by many senior police and military officers that was called to announce the arrest.
An eighth suspect has died, but Somyot did not state the cause.
Romklao's wife Nicha Hiranburana thanked Somyot for the arrests. She posted a long Facebook message saying she hoped the arrests would expose the mastermind of the attack that left five military officers dead and many others wounded.
Somyot said that under questioning, the suspects confessed that they participated in the attack. Investigators would next attempt to link the suspects to their accomplices and mastermind(s).
The arrests were the result of careful police investigation that led to a court-issued warrant, he said.
The suspects were identified as Kittisak Sumsri, 45, Preecha Yooyen, 24, Chamnan Pakeechai, 45, Ronnarit Suricha, 33, and Punika Choosri, 39, who are now under custody, while Wattanachok Chinpui, 23, and Thanadej Ekapiwat, 45, remain at large.
Police have identified a mastermind as Chakrarin Ruangsak-vichit, who is now wanted under an arrest warrant issued by the military court of Saraburi.
There is a connection between the suspects and Kritsuda Kunasen, a red-shirt leader who recently accused the junta of torturing her during military detention, Somyot said.
The suspects were charged with carrying war-grade weapons in public without a permit. They were handed over to Crime Suppression police for detention after the press conference.
The attack was plotted at a condominium on Ram-Inthra Road, Somyot said.
The assailants, armed with heavy weapons including an M79 grenade launcher, were taken to the scene of the attack in a van.
Kittisak, one of the suspects, said they had not known one another before joining the attack. They were not instructed to target any military officer in particular, he said.
During the press conference, the men were brought into the room wearing black clothes and hoods, while the woman was not made to dress in black.
Thanawut Wichaidit, spokesman for the red-shirt United Front of Democracy Against Dictatorship, said the red shirts were confident there were no "men in black" among their protesters during the unrest of 2010.
"We fight peacefully, and the red shirts had nothing to do" with the violent attack, he said.
Timeline: The hunt for the 'men in black'
April, 10, 2010: Colonel Romklao Thuvatham, deputy chief-of-staff of the 2nd Infantry Division, King's Guard, is hit by grenades lobbed in his direction by "men in black". He was at a command post near Khok Wua Intersection as part of the military operation to disperse red-shirt protesters. He succumbed to his injuries.
July, 16, 2010: Tarit Pengdith, Department of Special Investigation (DSI) chief, announces the arrest of suspects involved in attacks during the red-shirt protests. These attacks included the one on Romklao and other soldiers.

January 20, 2011: DSI concludes its investigation into 89 deaths, dividing them into three categories:
• 12 deaths in incidents allegedly stemming from acts of red-shirt United Front of Democracy against Dictatorship (UDD), including the killing of Romklao and people killed when CentralWorld was set ablaze;
• 13 deaths in eight incidents allegedly stemming from acts of government officials, which are under normal police investigation, including the death of a Japanese photojournalist and the three people killed in Wat Pathum Wanaram;
• 64 deaths in 18 incidents where the identities of suspects are unknown, including the assassination of Maj-General Khattiya Sawasdiphol, nurse Kamolked Akkahad and an Italian photojournalist.
February 28, 2011: Eight suspects allegedly involved in the murder of Romklao are released on bail.
January 13, 2012: Romklao's widow Nicha Thuvatham is given a facsimile from then-justice minister Pracha Promnok about a DSI investigation into Romklao's murder. It does not implicate anybody.

June 25, 2014: The Saraburi military court issues arrest warrants for four people suspected of planning and supporting attacks carried out by "men in black". The four are Manas Paorik, Jakkarin Ruengsakwichit, Pheeraphong Sinthusonthichart and Somsak Kosinanont.
September 10, 2014: Arrest warrants are approved for seven "men in black" over Romklao's killing, following a joint investigation by the police and Army.
September 11, 2014: Deputy police chief Pol-General Somyot Poompanmuang announces the arrest of five people, including one woman. Two others are allegedly on the run.
— Phuket Gazette Editors
Keep in contact with The Thaiger by following our
Facebook page
.
Never miss out on future posts by
following The Thaiger
.
Today marks the 'official' end of tourist visa amnesty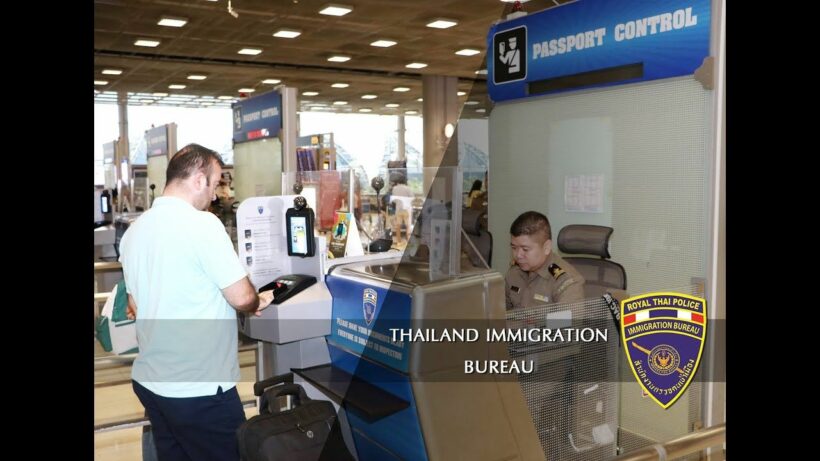 "Technically you will still be able to report to immigration and sort out your visa on Monday."
And that, as they say, is that – the end of the twice-extended visa amnesty. Today is the official end of the Thai government's visa amnesty for those staying in the country on tourist visas. The amnesty was originally given 6 months ago after the Covid-19 pandemic forced the closure of borders and suspended international flights. Despite calls for the government to extend the amnesty yet again from the Thai Chamber of Commerce, the government has not made any announcements that would allow those on tourist visas to stay in the country legally after today's end date.
For those tourists still stranded in Thailand, they would have needed to provide a letter from their respective embassies that would provide proof that they are unable to travel out of the country by today's date. Such reasons include medical, flight availability or the Covid situation remaining poor in their home countries. Those who have not provided a letter or have not sorted their visas by today's date will reportedly face overstay fines of 500 baht per day with a maximum of 20,000 baht in total fines. Other repercussions include being arrested, imprisoned, deported and/or blacklisted from entering Thailand for certain periods that coincide with the amount of time overstayed.
The Royal Thai Immigration has warned numerous times of the approaching end date and what could happen to those who fail to fix their visas properly, however, some immigration centres are open today and/or extending the end date to Monday as the last chance to sort out visas. Such centres are located in Chiang Mai and other provinces, giving foreigners an extra day without receiving an overstay fine.
Today's end date has some in disagreement over Thailand's handling of the situation, with critics saying the hard line stance is set to turn off future tourists from the country as well as taking away the only income that some businesses are receiving during the battered economy. Such tourists who are staying for a long time need accommodations that undoubtedly help such businesses stay afloat when international tourists are unable to enter the kingdom.
Technically you will still be able to report to immigration and sort out your visa on Monday as today was meant to be a closed day, although many Immigration offices were open. At least the Chiang Mai Immigraiton office announced yesterday that it would tend to visa extensions and business on Monday, without penalty.
SOURCE: The Pattaya News
Keep in contact with The Thaiger by following our
Facebook page
.
Never miss out on future posts by
following The Thaiger
.
Government to stir economy with 100 billion baht stimulus starting in October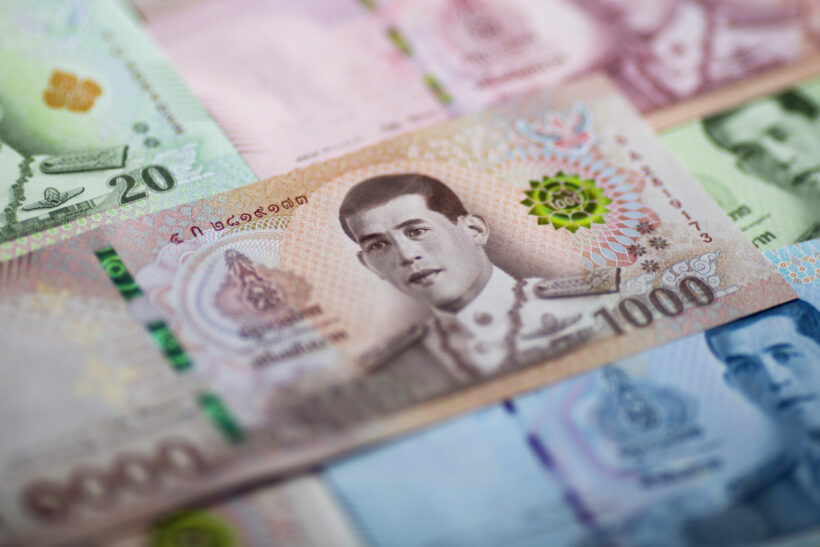 The Thai Government is expected to stimulate the economy with 100 billion baht boost starting in October until the end of the year. The injection will reportedly come from both the people's and the government's spending under three stimulus measures according to the Deputy PM Supattanapong Punmeechaow.
The first measure will reportedly give 14 million welfare cardholders an extra 500 baht discount over the next 3 months on their shopping with the budget for this measure totalling 21 billion baht. The second measure, dubbed "Kon La Khreung" or Let's Go Halves, will give 10 million people up to 100 baht discounts daily on beverages and household essentials with the subsidy being capped at 3,000 baht per person. The scheme will not, however, include such things as alcohol, tobacco or lottery tickets.
The third measure is aimed at wealthier Thais as tax incentives and will be offered in an effort to encourage them to spend more as consumers. The Cabinet has also approved a measure to pay 260,000 new graduates half of their salary to help the private sector. That budget is reportedly totaling 19.5 billion baht.
Supattanapong also predicts the economy will improve next year but warns it could take 2 years before the nation's economic growth returns to the pre-Covid level. He says the country's current budget is sufficient to boost the economy unless there is a second wave of Covid.
"But in the event that there is a second wave, the government is prepared to borrow more as its national debt is quite low compared to other countries. However the government is being cautious so it can remain financially healthy in the post-Covid era."
SOURCE: Nation Thailand
Keep in contact with The Thaiger by following our
Facebook page
.
Never miss out on future posts by
following The Thaiger
.
"Bad Student" movement by high-schoolers continues fight against authorities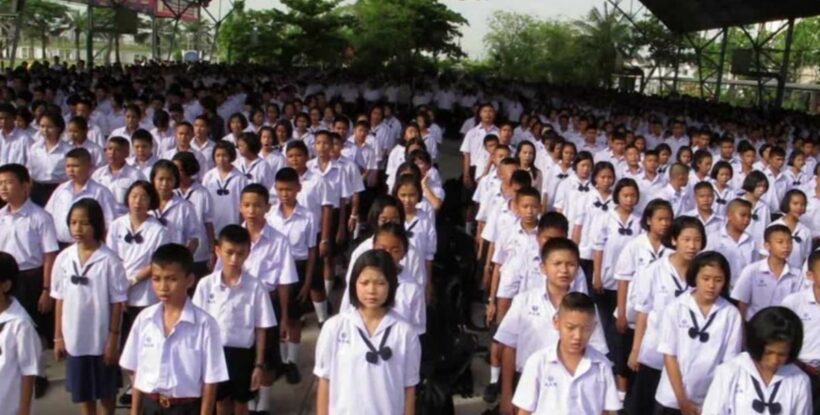 A movement, dubbed by some of Thailand's high-schoolers as 'Bad Student', is advancing the fight against education authorities as students are trying to break up the country's strict, or as they claim, archaic, education system. The movement's name takes after a university student activitst's book about his experiences in a government high school. The recent rebellion of students coincides with the recent massive Thammasat University anti-government protests in Bangkok, which are demanding reform of the government, constitution and revered Monarchy. 17 year old Peka Loetparisanyu tells Reuters that their rights are being violated.
"There's a viral saying that 'our first dictatorship is school'."
Some of the students are reportedly wearing white ribbons, cutting their hair in public and showing the now popular protest symbol of the 3-finger salute, reminiscent of the Hunger Games movie franchise, during the morning national anthem which is a requirement at all government schools.
Supporters of the pro-democracy movement say Thailand's education system is more about compliance rather than education as its rigid rules require students to dress in uniforms, have a certain length of hair and conform to specific hairstyles. The white ribbons being adorned by some of the high-schoolers represent "purity of the students" whilst the 3-fingered salute is being used as a call for democracy.
But their seemingly rebellious actions have not gone completely unnoticed by officials as the Thai Education Minister Nataphol Teepsuwan earlier this year softened hair length and style rules for government schools.
"I feel that by listening to them, I'm giving them an opportunity to voice their concern safely."
Such rebellious acts by students have led to parents being outraged over teachers reprimanding students and occasionally humiliating them publicly. Just this year, a student was given an 'ugly haircut'by a teacher in front of her peers after she showed up to school with a hairstyle that did not precisely meet the requirements.
SOURCE: Chiang Rai Times
Keep in contact with The Thaiger by following our
Facebook page
.
Never miss out on future posts by
following The Thaiger
.