Thailand
Man douses young Thai woman in petrol, sets her alight and is given bail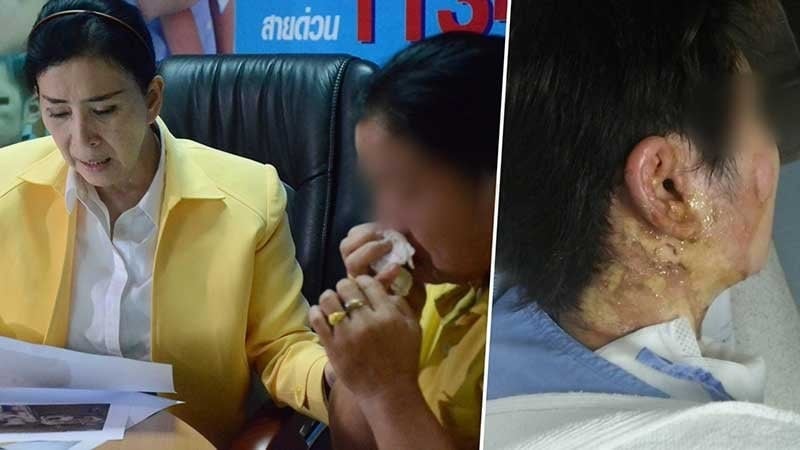 Thai Rath has reported on the case of a Bangkok man who doused a 22 year old Thai woman from Ubon Ratchathani in petrol while she was eating with friends at a somtam stall. Thai Rath notes that the 23 year old Thai man, who committed the crime, was given bail by the court in Bangkok and is currently free. He has since allegedly told a friend of the victim that 'she was next'.
The 22 year old woman, a clothes designer living in the Charoen Krung area of Bangkok, is still in hospital following the horrific attack and has not been named.
The mother of the victim went to Paveena Hongsakul, of the Foundation for Children and Women that bears her name, for help yesterday.
44 year old "Mon", a teacher in Ubon, says her daughter was eating with friends at a somtam stall on July 8. A man called "Geng" arrived who was the ex boyfriend of a friend of theirs. An argument is said to have broken out in which Geng threatened to "burn her" before he disappeared. Thirty minutes later he returned, and to the horror of friends and other diners, produced a whisky bottle containing gasoline.
He got the 22 year old in a headlock and covered her in the fuel before setting light to her.
The woman was rushed to Charoen Krung Pracharak Hospital where she was treated for second degree burns to her neck, torso, legs and arms. Doctors say she will need to stay in hospital for at least a month.
The assailant was apprehended in a citizens' arrest and Wat Phraya Krai police took him into custody. Subsequently he was bailed by the court.
The Foundation for Children and Women is now in contact with Wat Phraya Krai police and is calling for the man at the centre of the case to be rearrested.
SOURCE: Thai Rath