Koh Tao Murders: Police seek help from FBI on DNA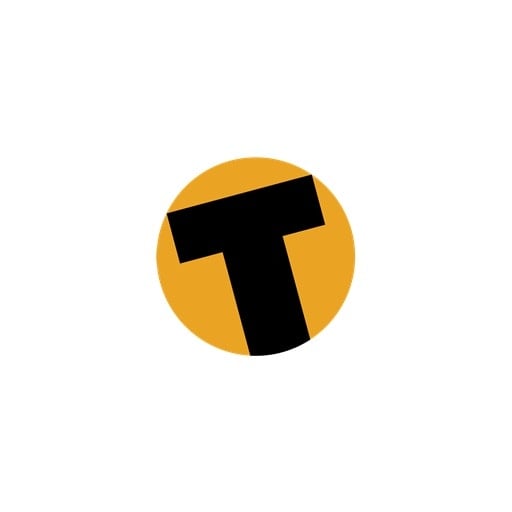 PHUKET MEDIA WATCH
– Thailand news selected by Gazette editors for Phuket's international community
Police seek help from FBI on DNA
The Nation / Phuket Gazette
PHUKET: Police will request help from the United States' Federation Bureau of Investigation to test semen found in the body of a female British backpacker brutally murdered on the resort island of Koh Tao this week.
DNA testing technology in Thailand could only identify whether human secretions came from a male or female, said deputy police chief General Somyot Pumpunmuang, while the FBI had "sophisticated technology".
"We will ask the FBI to help identify the DNA in the semen we found – whether it belonged to an Asian or European," he said yesterday.
The bodies of Hannah Witheridge and fellow British national David Miller, both 24, were found on Monday morning on Koh Tao, in Surat Thani province. Autopsies revealed they were brutally beaten, while Miller was drowned during the deadly attack.
Somyot, who will become police chief next month, said he would travel to Koh Tao today to inspect the crime scene and follow up on the latest developments of the investigation.
"This is a big case and the premier has been very concerned about the matter," he said.
Meanwhile, residents on Koh Tao are offering a reward for information that leads to the arrest of the killers, Koh Tao mayor Chaiyan Turasakul told Agence France-Presse.
"At this point we are offering Bt50,000 for anyone who can provide clues which lead to the arrest of a suspect. The money comes from donations from the people of Koh Tao," Chaiyan said.
Prime Minister General Prayuth Chan-ocha said in his weekly televised address to the nation yesterday that he had ordered police to bring the culprits to immediate justice.
"Progress has been made continuously, although it is not known yet who are the killers," he said.
"The authorities concerned have been assigned to ensure safety at tourist attractions. People and volunteers must also engage in assisting and monitoring for the sake of safety."
Somyot revealed that the latest inspection of the crime scene unearthed a cigarette butt at a spot on the island where traces of Witheridge's DNA was found. He said it was likely that she met her attackers at the spot and had a conversation there.
Pol General Jaramporn Suramanee, an adviser to the Royal Thai Police Office who visited Koh Tao on Thursday, said on that day that several pieces of evidence had been found at the scene.
He visited the scene after DNA samples collected from the body of Witheridge did not match those of the 12 suspects.
Jaramporn was speaking after searching an area near the crime scene towards the sea during low tide on Thursday night.
He simulated what might have happened including focusing on the distance between the location where the bodies were found and a hoe believed to be the murder weapon.
Witnesses near the crime scene told police they saw three men in the area on the night of the murders.
A tourism police commander, Maj-General Atichai Ti-amart, said police were also looking for a foreign woman captured on CCTV running near the crime scene.
Police investigators continued to gather more evidence yesterday, focusing on trying to identify an Asian man seen in CCTV footage at the time of the murder.
— Phuket Gazette Editors
Keep in contact with The Thaiger by following our
Facebook page
.
Never miss out on future posts by
following The Thaiger
.
Thai Vietjet introduce new "Deluxe" product for domestic routes in Thailand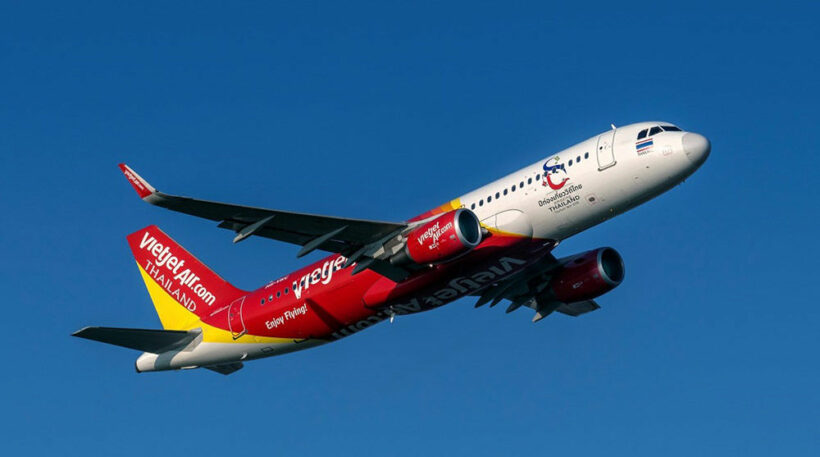 Thai Vietjet, which currently operates 13 domestic routes within Thailand, is launching a new "Deluxe" product, starting from 999 baht. The "Deluxe" tickets will include 7 kilos of carry-on and 20 kilos of checked luggage, as well as seat selection and priority check-in. Date, route and flight changes are also permitted one time, free of charge.
Deluxe fares are available for travel between October 6 and December 31, excluding public holidays, on all domestic routes operated by the carrier. The 999 price tag does not include taxes and fees. Thai Vietjet is adding a number of new routes to its current network, including Chiang Rai to Hat Yai from November 1, and Bangkok Suvarnabhumi to Hat Yai, Khon Kaen, Nakhon Si Thammarat, Ubon Ratchathani, and Surat Thani from November 4.
The airline's full network of domestic routes can be viewed at www.vietjetair.com. It also operates a number of international routes between Thailand and Vietnam and between Thailand and China.
SOURCE: Chiang Rai Times
Catch up with the latest daily "Thailand News Today" here on The Thaiger.
Keep in contact with The Thaiger by following our
Facebook page
.
Never miss out on future posts by
following The Thaiger
.
Rumours of a new visa amnesty, up to October 31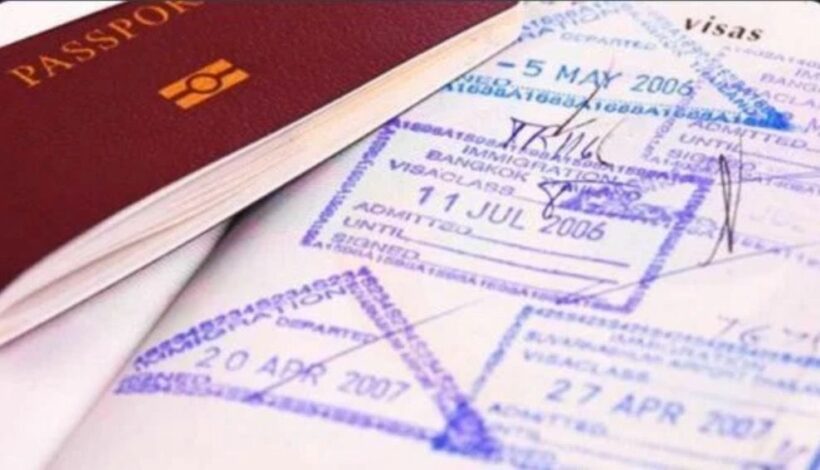 Thai Immigration offices have been flooded with foreigners trying to find a last minute solution to stay in the country and figure their situation out before the end of the visa amnesty… September 26, last Saturday. The end of the amnesty, allowing visitors with lapsed visas to remain in the country, put many in a difficult situation, especially after a warning from the government the people could face fines and jail time for overstaying. But foreigners could have 1 more month to figure it out.
The news will come as a massive annoyance to those who went through the hoops last week to meet the deadline, although many thousands simply failed to get an appointment or satisfy the extension requirements, or simply had no flights to leave the country. In other cases, some embassies either refused to provide a letter supporting their extension or were slow in doing so. Many thousands, granted an extension, found themselves with a 14 day conditional extension, pending checks from Immigration.
Now there's an "unofficial" letter, on official Thai government letterhead, floating around claiming that the visa amnesty will be extended until October 31. It's said the letter is waiting to be signed by PM Prayut Chan-o-cha which would then be published in the Royal Gazette. The letter title translates loosely as "extension for foreigners staying in Thailand".
The government estimated around 150,000 foreigners were living in the country on amnesty. With hundreds seeking an extension, immigration offices have been booked with appointments and packed with foreigners. On Friday, the Chaeng Wattana immigration office in Bangkok was so packed with foreigners, that many of them had to sit on the floor with long queues. There were also many disappointed and confused foreigners leaving immigration offices, being told they didn't have all the required documentation.
The Thai Chamber of Commerce Chairperson Kali Sarasin told the Bangkok Herald that the government's "uncompromising" stance toward foreigners in the makes no sense, especially since the coronavirus is still spreading, and flights back to their home country are still hard to book. Flights that are available are still very expensive.
Some foreigners are still scrambling to get a letter from their embassy and apply for a 30 day extension, and some are applying for expensive education visas and classes just to stay in Thailand for a long period (a common solution by visa agents). Others may have a job and just need to transfer their visa, but the immigration has yet to come up with a way for foreigners to basically restart their visa without leaving the country.
While foreigners staying in Thailand have been jumping through hoops to keep living in the country, the government has been crafting plans to get a new batch of foreigners in. The CCSA will today approve a new long stay tourist visa for those entering the country. The Special Tourist Visa is good for 90 days and can be renewed twice, adding up to around 9 months. But the visa still requires extensive paperwork as well as a 14 day quarantine in a government-approved hotel.
Plans to open doors to foreign tourists is aimed at boosting the tourism dependant economy, but the current solutions will provide a small handful of new tourists, a few percent of the previous arrivals. The industry was crippled by the halt of international travel and some tourism businesses that marketed specifically to foreign tourists say they can't make a profit until Thailand re-opens the doors to foreign tourists.
SOURCES: Facebook: Richard Barrow in Thailand
Catch up with the latest daily "Thailand News Today" here on The Thaiger.
Keep in contact with The Thaiger by following our
Facebook page
.
Never miss out on future posts by
following The Thaiger
.
Top 10 ways to avoid getting Dengue Fever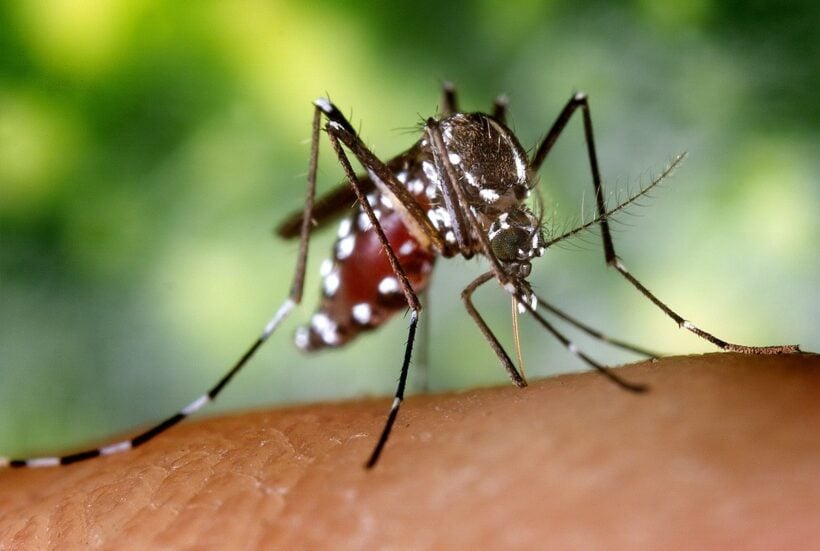 There is no specific medicine to treat dengue infection. About 1 in 4 people infected will get sick, some very sick. A severe case of dengue can be life-threatening within a few hours and will probably require hospitalisation. The most common symptoms of dengue include nausea, vomiting, a rash, muscle aches and joint pains. Symptoms of dengue typically last 2 – 7 days. Most people recover in about a week.
A lot of Thailand is jungle. And the weather is very humid. Mosquitoes thrive in both situations. You're in their domain and they're not going anywhere just because you want to live here or are on your vacation. The Aedes aegypti mosquito is the carrier of Dengue Fever which is very prevalent in South East Asian countries.
Your best way to avoid Dengue Fever is to avoid the carrier mosquitos which bite you. Here are a few tried and proven methods.
1. Mosquitoes love the ground
Most mosquitoes 'hang around' close to the ground so your feet and legs dangling under the table are an easy target and out of sight. You won't hear them buzzing under there over the clinking of glasses and the tuk tuks whizzing by. If you're heading out to dinner take some repellent for your legs, the lower on the legs, the more likely you are to be bitten there. Most restaurants and bars will have some spray – just ask them.
It's the places we love and appreciate about Thailand, sitting amongst the tropical jungles, that are also the most dangerous when it comes to contracting dengue. And just because you're staying on a 10th floor condo and think you're high above the scourge of the mosquitoes, you're not safe and plenty of mosquitoes will find their way to find you.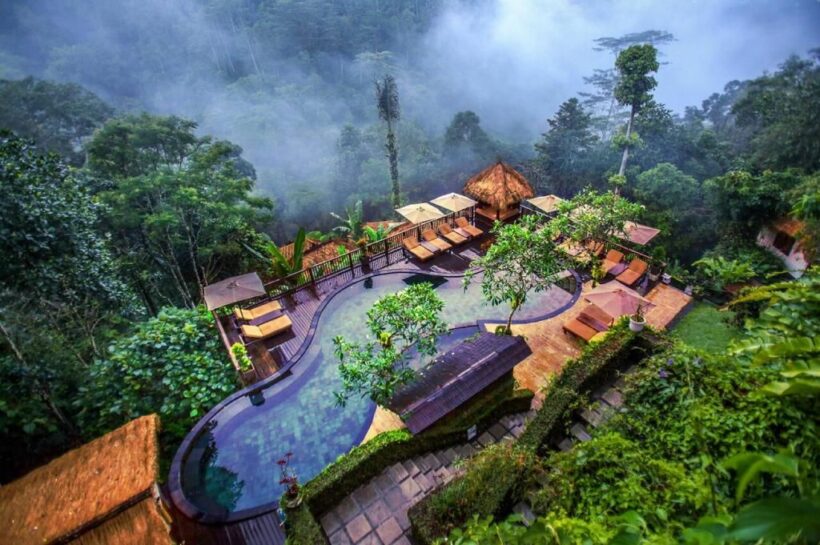 2. Sunrise and sunset
We love the sunsets in Thailand. And for the morning people, sunrises. So do Aedes aegypti, the type of mosquitoes that carry Dengue. So these times of the day you need extra precautions against mosquitoes. They will be around. If you are at an outdoor venue at the time make sure the fans are circulating the air under the tables and you have a quick spray of repellent – every venue will have some available.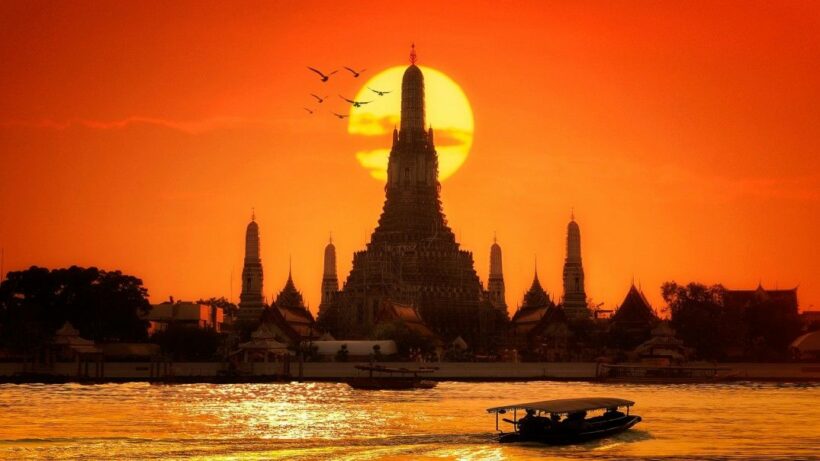 3. They love your perfume
If you smell nice – a hint of perfume or after-shave here or there – the mosquitoes will be attracted too. Probably not your intended target. That scented soap the hotel provided (in the impossible-to-open plastic wrap) is likely a sweet smell for the relentless mosquito's tracking system.
When they're not biting you they're usually attracted to flowers. Bland is better if you want to avoid mosquitoes. Buy unscented deodorant too. Try chocolates, flowers and an expensive restaurant to lure your partner instead.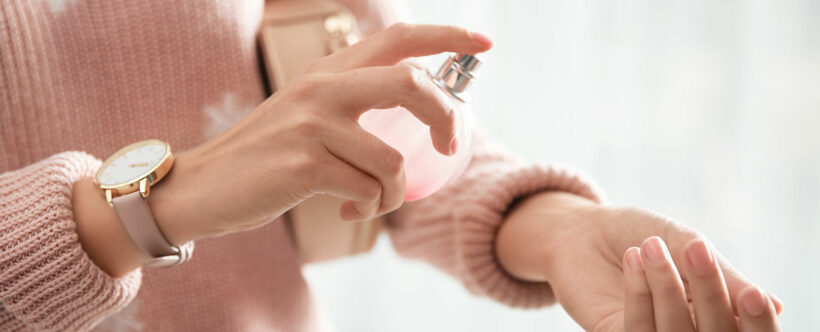 4. Biege is back
Beige is back. Mosquitoes are fashion victims and seem attracted to bright coloured clothing. Bland coloured clothes are less attractive to mosquitoes. There may be a reason the tropical safari suit (and 70s fashion item) is beige.
(By the way, only Roger Moore as James Bond looks cool in a safari suit. YOU probably won't look cool but it may help you avoid being bitten.)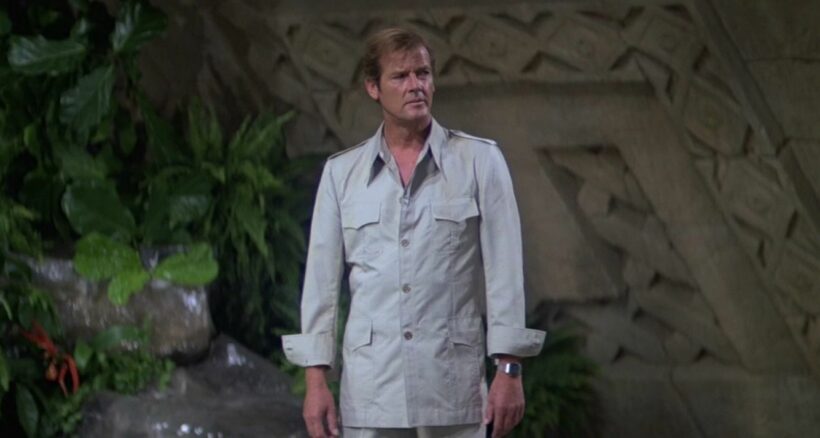 5. Re-apply repellants
Whatever you apply on your skin to deter mosquitoes, you'll need to re-apply every few hours. Just a quick squirt isn't going to work all night. If you're outside you WILL be perspiring and this both washes away the repellent and provides a new attractive scent for the mosquitoes.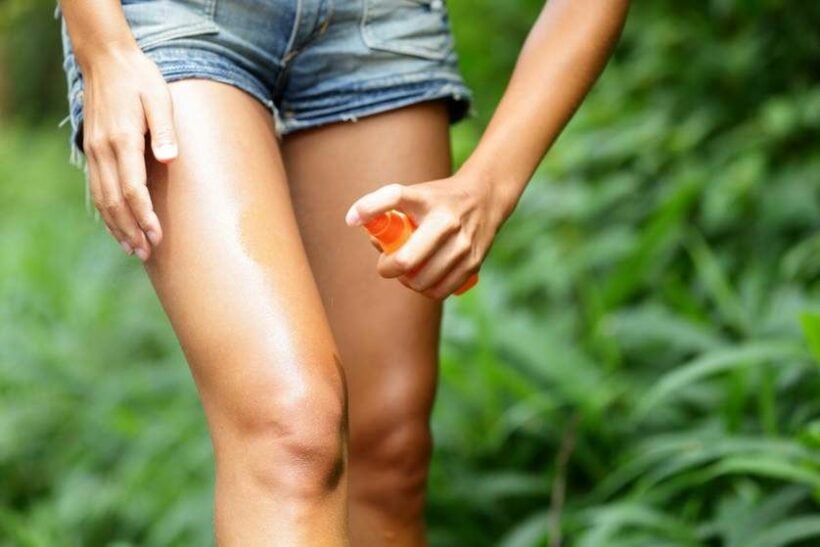 6. They like it dirty!
If you've been out all day, trekking the hills, pounding the city pavements, swimming in the sea, lounging on the beach… Yum, you'll be sweaty, salty and ripe for the mosquitoes. They like it dirty!
Have a shower, without using scented soap or lotions, before you head out for your sunset drinks at your favourite rooftop bar.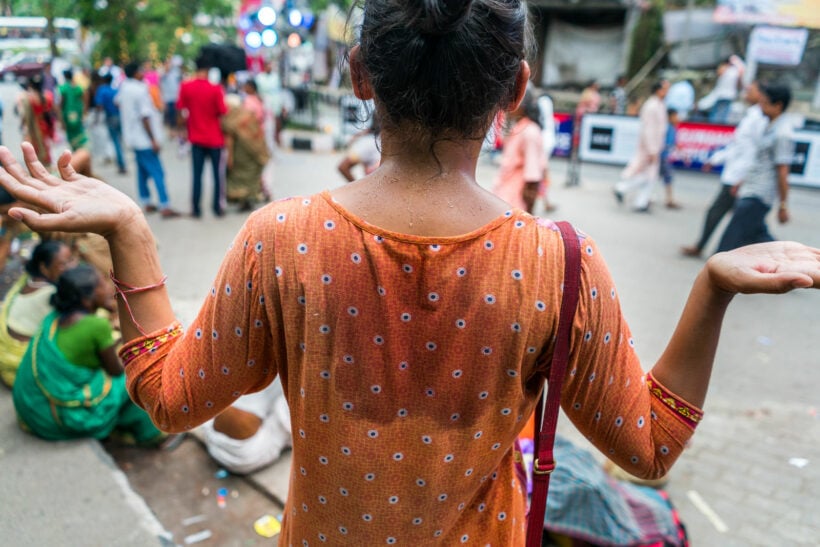 7. Check the mosquito coil is working
Mosquito coils work very well as a general deterrent but you'll need to be vigilant that the coil's fumes are blowing in your direction. Set them on the ground, where most of the mosquitoes tend to gather, around your legs and feet. Check them regularly to make sure they haven't stopped burning.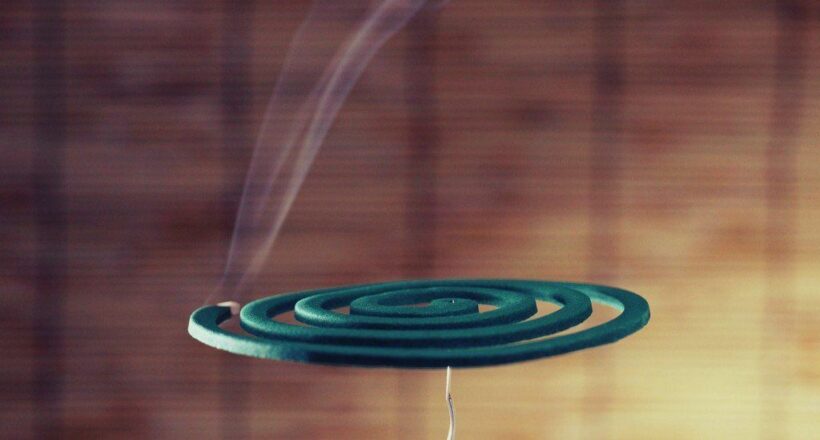 8. Blinded by the light
Mosquitoes are attracted to light so if the lights are off outside and on inside, the mosquitoes will be headed towards the light. Not only mosquitoes, just about any bug is going to be attracted to light. If you want to get the bugs outside again, turn on a light outside and the lights off inside and open the doors. They'll head out towards the light.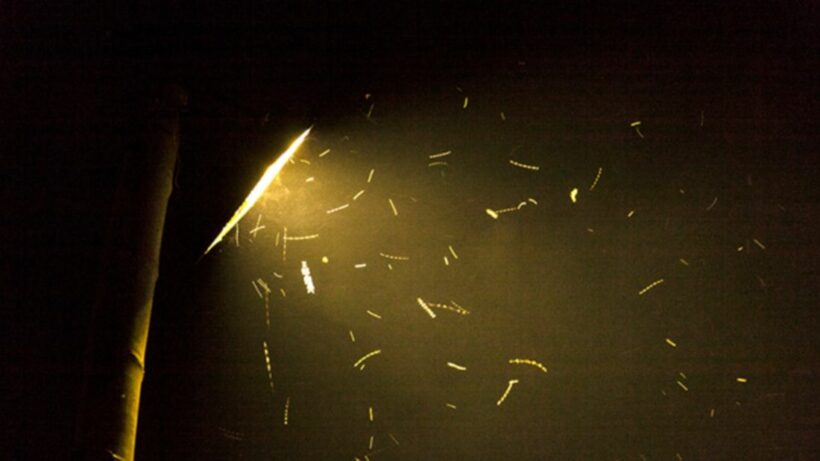 9. Spray your room before you go the bed
Mosquitoes will track you down, wherever you are. No matter if you're in a five-star hotel over-looking the Andaman Sea or a back-packers in the hills of Chiang Mai, they don't discriminate. If there's a hole in your room's defences, mosquitoes will find a way in. Windows and doors, obviously, but also vents – anywhere there's access to the outside.
Best to spray your room before you sleep and keep the doors and windows closed, unless you've got fly-screens without any rips or tears. Many of us don't like sleeping with the air-conditioning but better a dry throat in the morning rather than a case of dengue.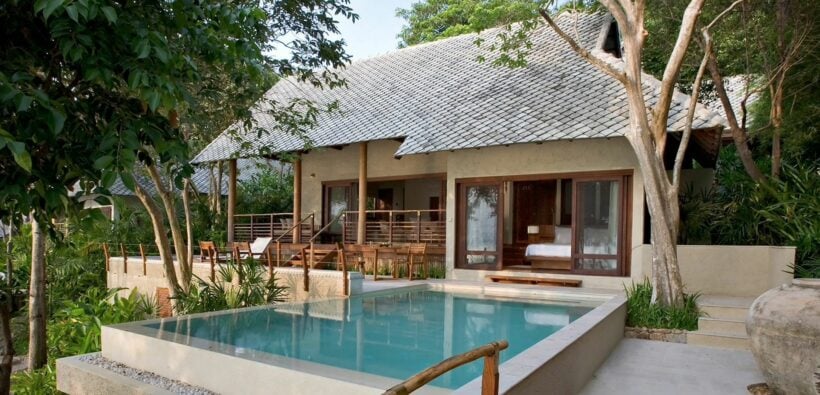 10. Nets and fans
A mosquito net above your bed is a cage that keeps you in and the mosquitoes out. Make sure there's no way in for them – they'll find a way if there is. A good fan will also work very well but it's got to be blowing hard enough so the mosquitoes can't make a three-point landing on your body.
A gentle zephyr on #1 setting won't do. If you get the position of the fan right and have the setting high enough you'll stay cool and the mosquitoes will not be able to land on you and bite.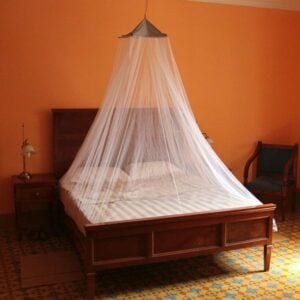 Bottomline
South East Asia has been declared the region with the greatest risk of contracting dengue by the World Health Organisation. Instances of Dengue are on the rise but you are well able to control most of the risk factors.
The Aedes Aegypti is also known as the tiger mosquito with the distinctive black and white stripes. They most frequently bite at sunrise and sunset but this species also bites during the day. But you're only at risk if the actual mosquito is carrying the Dengue virus.
Conservatively, at least 50 million people contract Dengue each year and Dengue is thought to cause around 20,000 deaths per year around the world. The fever can take around a week to incubate after you've been bitten. You might start with a measle-like rash followed by a fever and lack of energy. Victims describe it as flu-like symptoms but many react quite differently depending on the strain of the virus. Some people even get excoriating muscle and joint pain.
Keep in contact with The Thaiger by following our
Facebook page
.
Never miss out on future posts by
following The Thaiger
.