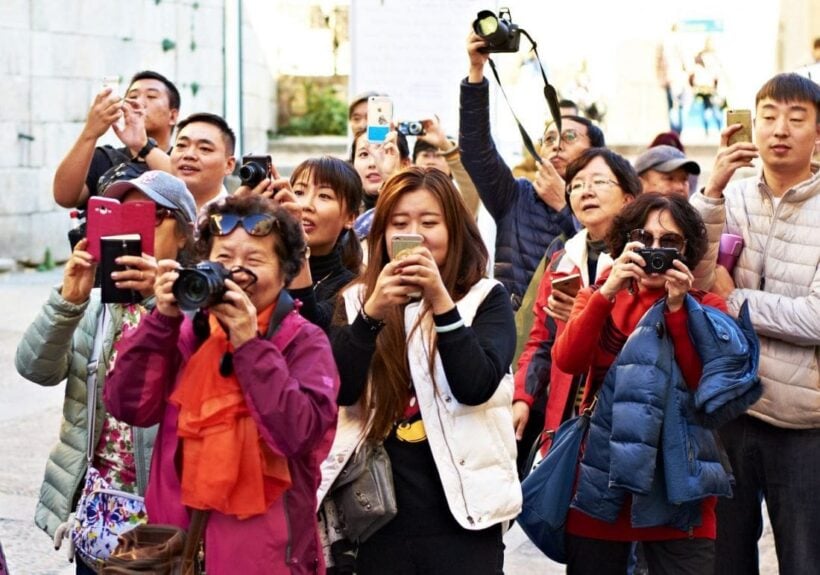 Watch out Thailand. Japan is stealing our tourists.
Japan has now overtaken Thailand as Chinese vacationers' top choice for the 2018 Chinese Golden Week holiday. This according to Ctrip.com, one of the biggest travel websites in China.
This is the first time Thailand has lost its top destination status to Japan during the holiday season which expect at least 7 million Chinese travel abroad for the week-long break.
"The number of Chinese vacationers expected to make an overseas trip during this year's Golden Week rises from 6 million recorded during the same period last year," said the website.
Meanwhile, the Chinese Embassy in Bangkok has issued a travel advisory for Chinese nationals intending to visit the Land of Smiles during the holiday season to beware of "volatile weather conditions and high sea waves while travelling in Phuket, Phang-nga and Krabi".
The three southern provinces have been the three most popular destinations for Chinese visitors to Thailand. The advisory is partly in response to the tour boat disaster in Phuket in July when 47 Chinese tourists drowned when a dive boat capsized in rough waters south west of Phuket.
But Kongsak Khuphongsakorn, president of Thai Hotels Association's Southern Chapter, says the number of hotel bookings by Chinese tourists visiting southern Thailand until next Wednesday, the finish of China's Golden Week, have risen to the usual level after a drop of between 10% and 12% last month during the monsoon and the initial reaction to the maritime tragedy.