Human Rights Watch calls on Thailand to release activists detained on lèse majesté charges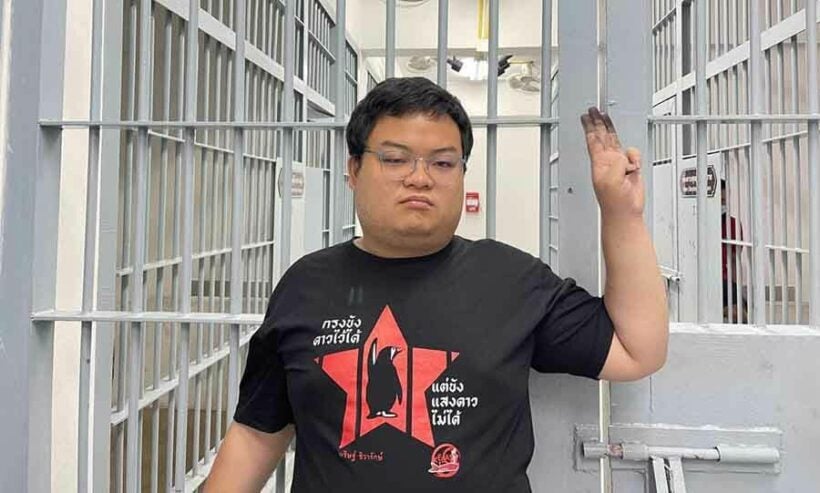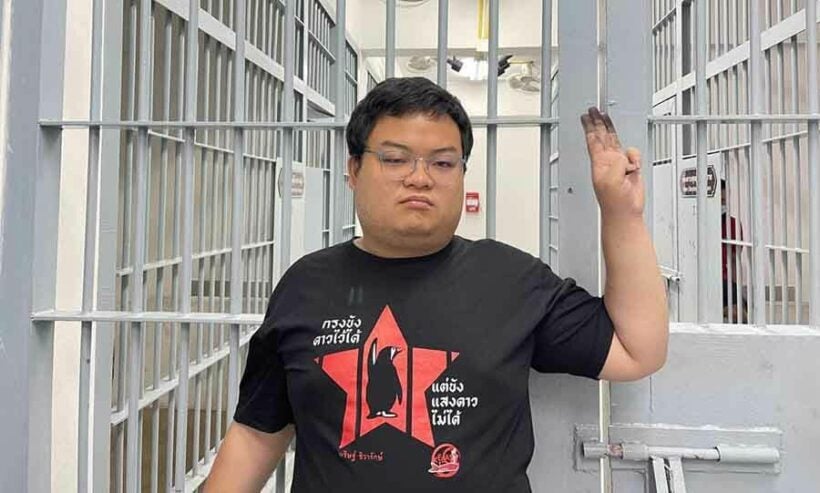 The Human Rights Watch is calling on Thai authorities to release pro-democracy activists who are detained on lèse majesté charges which carry an up to 15 year prison sentence for insulting the Thai Monarchy. HRW says the charges should be dropped because the activists' rights to freedom of expression and assembly have been violated.
2 of the detained activists, both students at Thammasat University, have been on a hunger strike as a form of protest against their pre-trial detention. Parit Chiwarak has been on a hunger strike for 35 days and Panusaya Sithijirawattanakul has been on the strike for 21 days. HRW says the 2 activists should be released and transferred to a hospital for medical supervision.
HRW Asia director Brad Adams says Thai authorities should immediately drop the cases against Parit, Panusaya as well as others who were "unjustly charged for their peaceful pro-democracy protests, but at a minimum, they should be released on bail."
"Holding activists in detention prior to trial and conviction, which could be years away, seems aimed to unfairly punish them rather than fulfill a legitimate state interest."
Back in February, Parit along with 3 other prominent activists Arnon Nampha, Somyot Pruksakasemsuk and Patiwat Saraiyaem, were ordered to pre-trial detention for charges related to their actions in the pro-democracy movement. Last month, Panusaya and 2 other democracy activists, Jatupat Boonpattararaksa, and Panupong Jadnok, were ordered by the Bangkok Criminal Court into pre-trial detention for lèse majesté charges relating to speeches demanding monarchy reform at a September rally.
Under Section 112 of Thailand's Criminal Code, known as the lèse majesté law, insulting or defaming the Thai Monarchy carries a maximum punishment of 15 years in prison. The activists were also charged with sedition under Section 116 of the Criminal Code, which carries a punishment of up to 7 years in prison.
The activists have been denied bail and the HRW says they could end up being detained for years until their trial is concluded. HRW says holding the activists in pre-trial detention on lèse majesté charges violates their rights under international human rights law.
With the rise of the student-led pro-democracy movement, the number of lèse majesté charges has increased over the past year. For nearly 3 years prior, lèse majesté prosecutions never made it to court. Over the past year, 82 people have faced lèse majesté charges for actions at rallies or on social media related to the pro-democracy movement. Adams calls it a "witch hunt."
"The Thai government should stop this witch hunt against peaceful dissenters and demonstrate respect for human rights by permitting all viewpoints… The government should engage with United Nations experts and others about amending the lèse majesté law to bring it into compliance with Thailand's international human rights law obligations."
SOURCE: Human Rights Watch
Want more from the Thaiger family?
📱 Download our app on Android or iOS for instant updates on your mobile
📧 Subscribe to our daily email newsletter
👍 Like/Follow us on Facebook
🔔 Subscribe to or Join our YouTube channel for daily video updates
Monday Covid UPDATE: 1,630 new cases and 22 deaths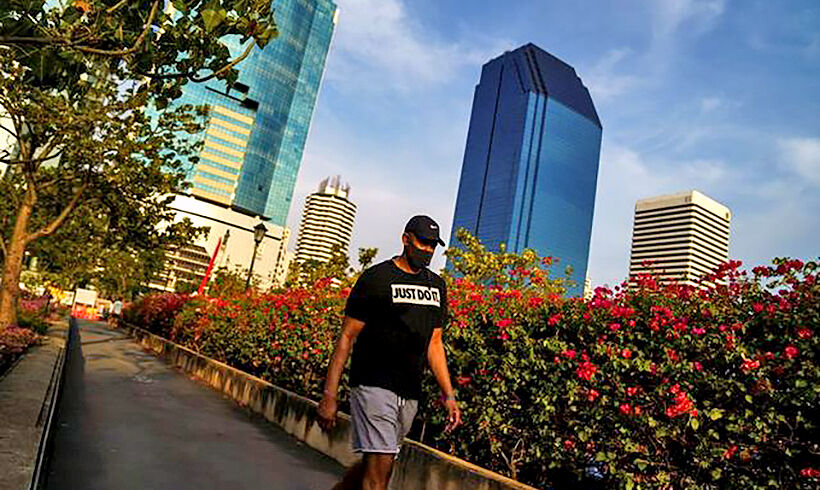 Monday's totals have been announced for Covid-19 infections and new deaths over the past 24 hours. The Thai public health ministry reports 22 deaths and 1,630 infections.
• The only 5 imported Covid-19 cases yesterday were from neighbouring countries, Cambodia, Malaysia and Myanmar. Authorities say that patrols will have to be stepped up at this time to control the illegal border crossings.
All 5 people caught were Thais who were were trying to cross back into Thailand without going through the border checkpoints. They've all been admitted to state hospitals.
• 100+ African gemstone traders have tested positive for Covid-19 over the last 4 days in Chanthaburi, east of Bangkok. Authorities have confirmed that none were detected with the African or Indian variants of Covid-19.
The 109 traders tested positive between May 6 – 9.
• 63 new cases of Covid-19 have been announced in Chon Buri today (including Pattaya), a drop from totals reported over the past week. There's also been 1 additional death reported. 1,507 people remain in medical care for the virus in the province.
• Meanwhile all public service and government offices, including Thai immigration, are closed for Monday. But it's not a public holiday. Today is the Royal Ploughing Ceremony which is a traditional ceremony to forecast the season's rice and wet season crops. His Majesty the King usually presides over the annual event at the royal parade grounds of Sanam Luang.
Want more from the Thaiger family?
📱 Download our app on Android or iOS for instant updates on your mobile
📧 Subscribe to our daily email newsletter
👍 Like/Follow us on Facebook
🔔 Subscribe to or Join our YouTube channel for daily video updates
9 student nurses experience side effects from Sinovac vaccine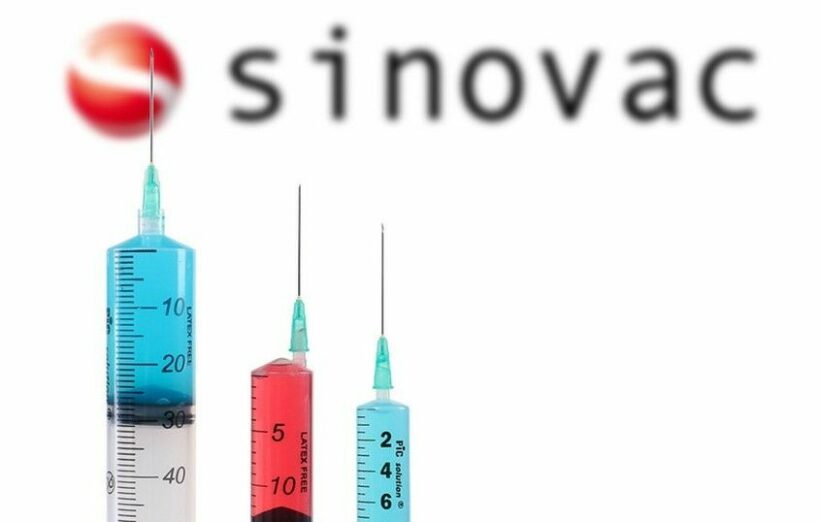 After receiving the Sinovac vaccine, 9 student nurses at Thammasat University have complained of side effect according to the Facebook page of the Student Organization of Thammasat University. After 88 student nurses received the Chinese-made vaccine on April 23 and May 5, 2 experienced minor side effects of a little pain in the arm they were vaccinated in, while 7 felt substantial reactions including chest pain, muscle pain, dizziness, fatigue, breathing problems, numbness, and facial tics.
One case of severe side effects was a female nursing student with an underlying allergy who felt fatigued immediately after receiving the jab. she felt better an hour later, but was placed under observation. 2 days later she briefly felt that her legs and hands were numb but soon felt better. Later that evening, symptoms strengthened, with eye and facial spasms, dizziness, fatigue, and weakness in her hands.
She visited a doctor twice for the side effects and the first time was given sleeping pills and vitamin B, but the second time after a blood test, doctors concluded that the symptoms were unrelated to the Sinovac vaccine. She had been previously prescribed Clonazepam, and that prescription was changed to Pyridostigmine.
The remaining more severe side effect sufferers were as follows:
One male nursing student found he had difficulty breathing and dizziness for 3 days after receiving his jab.
A female nursing student reported that just 30 minutes after receiving the injection she felt shortness of breath and the next day had some numbness in her body.
14 hours after receiving the jab, a female nursing student said that she felt side effects of fatigued and had trouble breathing and had to use pillows to help her breathing difficulties.
Another female student felt muscle pain and dizziness the next day after receiving the vaccine.
A female student ended up receiving Vitamin B and Amitriptyline from a doctor for her side effects. She reported to initially feel something in her arm and hand where she was injected, and then numbness in her left leg and in her fingertips on both hands.
For the 3 days following her inoculation, the last female nursing student had side effects of chest pains and shortness of breath.
SOURCE: Thai PBS World
Want more from the Thaiger family?
📱 Download our app on Android or iOS for instant updates on your mobile
📧 Subscribe to our daily email newsletter
👍 Like/Follow us on Facebook
🔔 Subscribe to or Join our YouTube channel for daily video updates
Sunday Covid UPDATE: 17 more deaths, 2,101 covid infections, provincial totals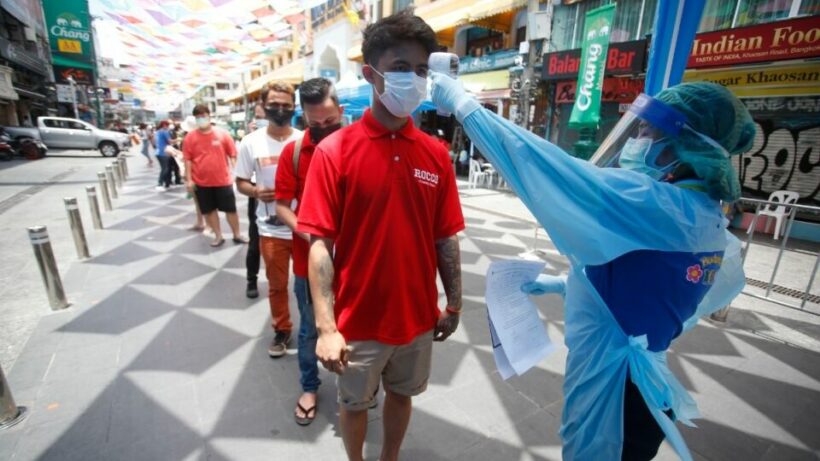 For Sunday, the numbers for new infections and Covid-related deaths from Bangkok and the Thai provinces over the past 24 hours were announced early this morning. There has been 17 deaths and 2,101 new cases announced by the CCSA.
Thailand has now reached 83,375 total cases since January 2020 and 399 deaths. Out of the 17 deaths, 8 were male and 9 female. One of them was a foreigner. The average age of the deaths was 68 years old.
Bangkok, again, is leading the way with new infections with 980 registered in the past 24 hours, mostly in 4 key clusters of low-income housing communities.
Here are all the provincial totals…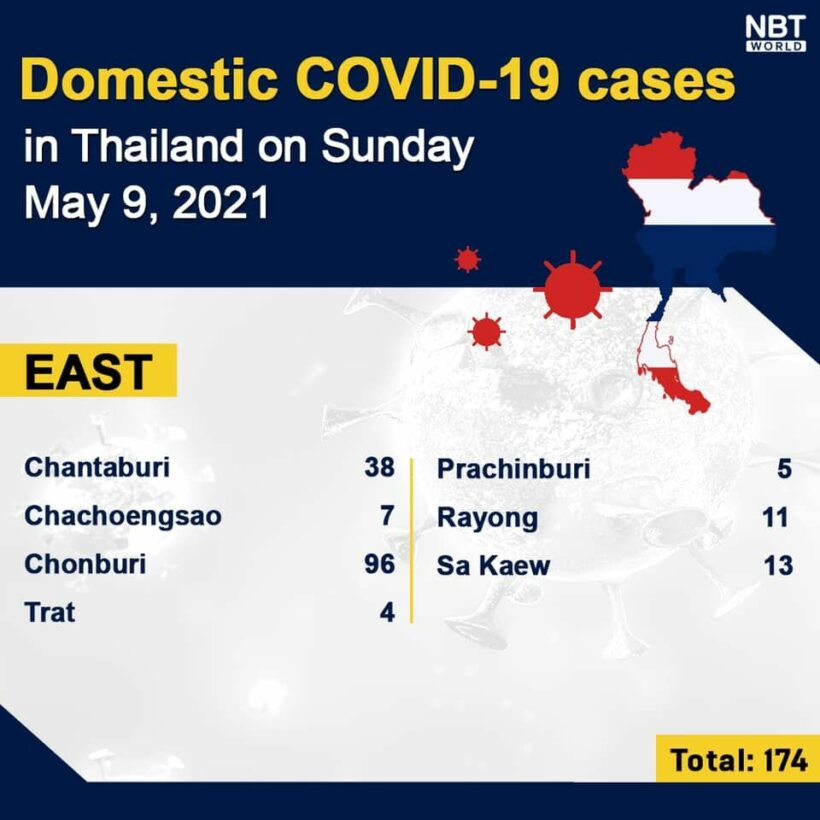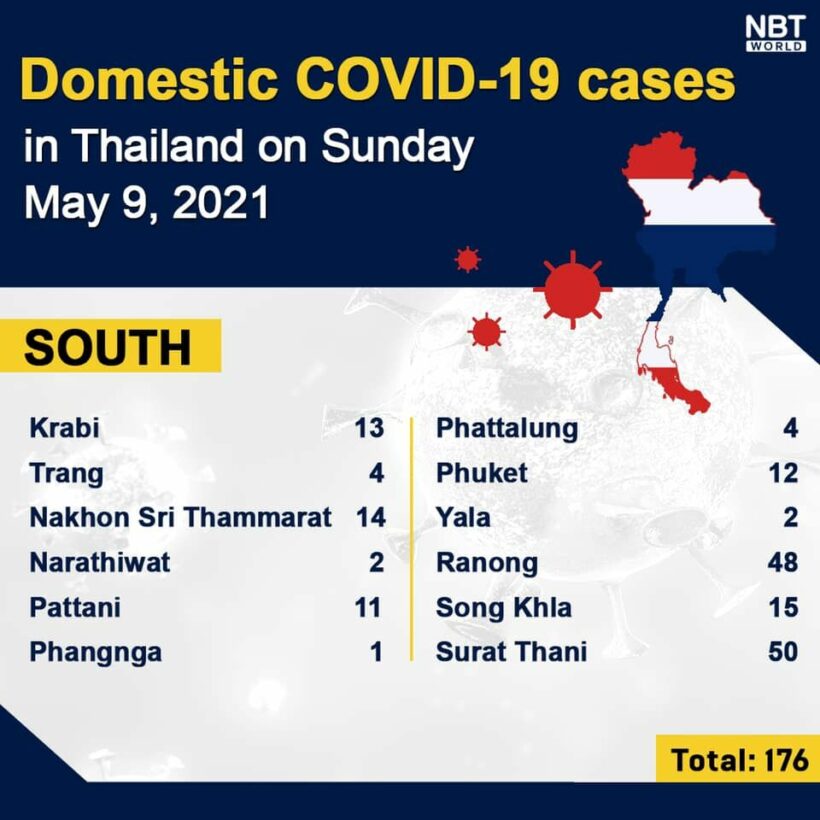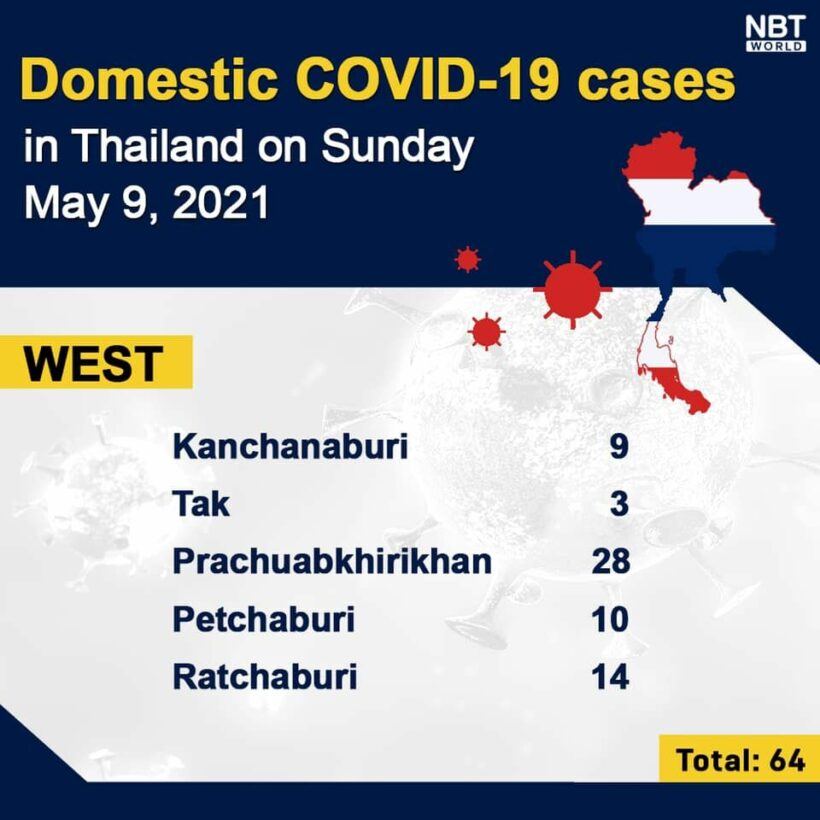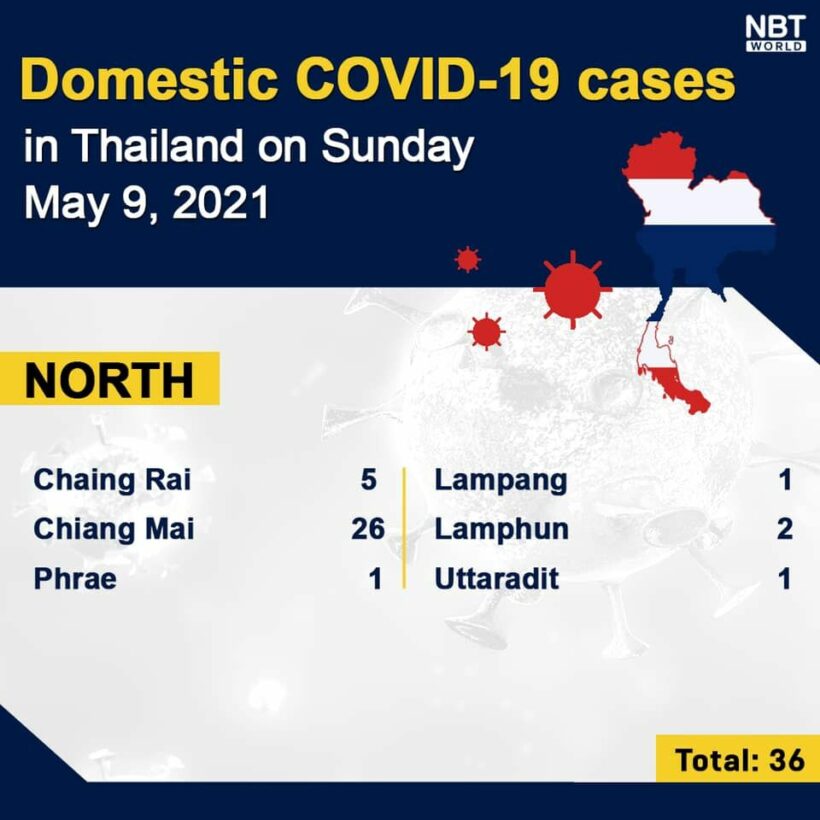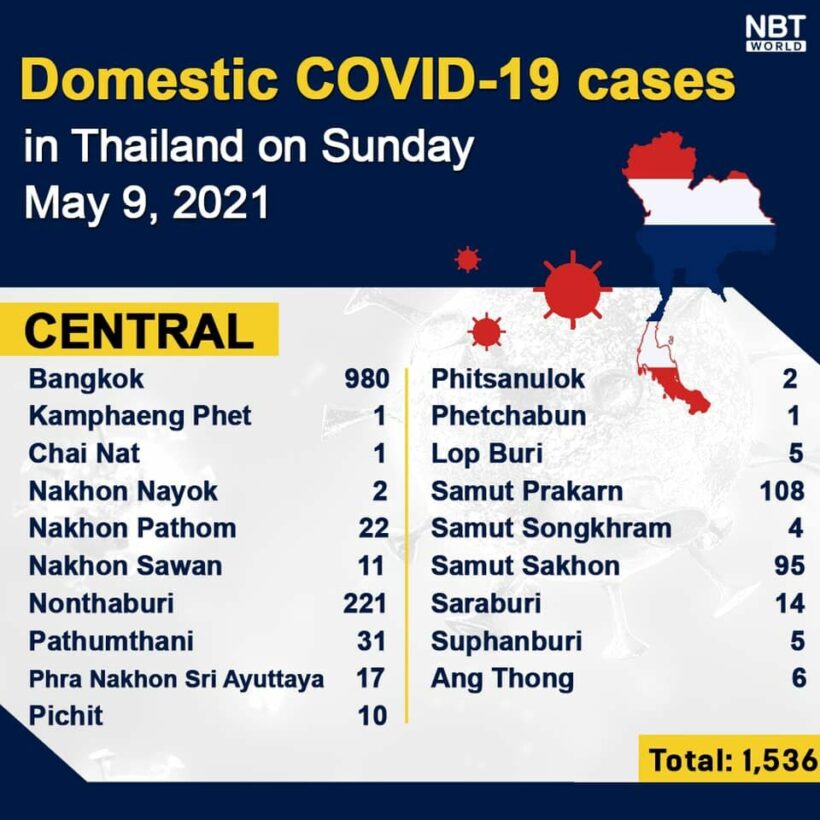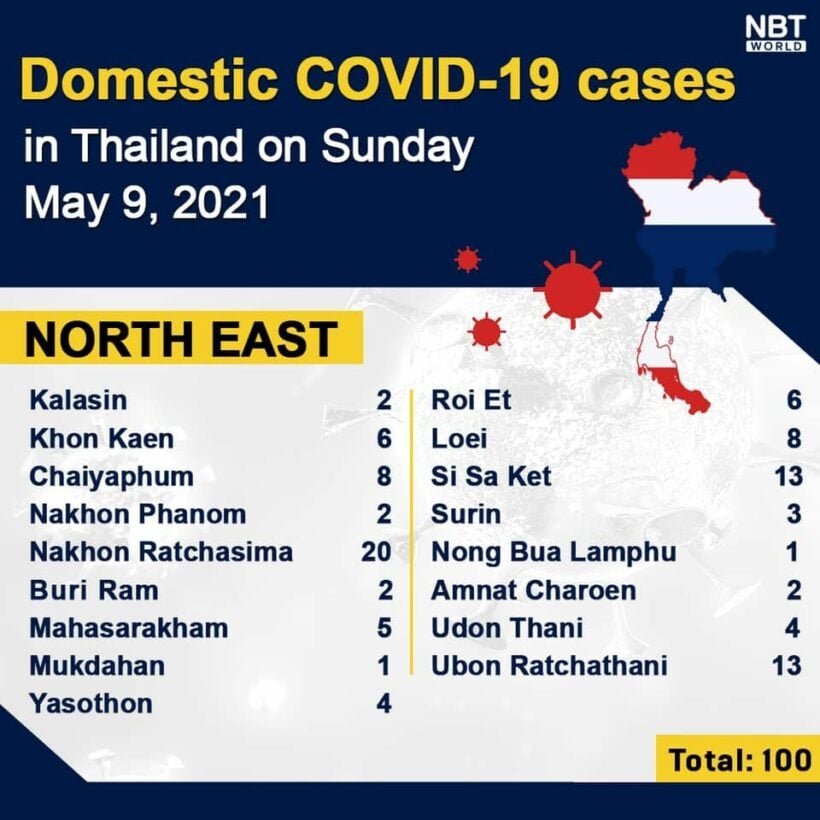 • Meanwhile, Thai restauranteurs are pleading with PM Prayut Chan-o-cha to ease the Covid-19 restrictions, especially the ban on dine-in services in dark red zone provinces.
• On the aviation front, the third wave of Covid-19 around the country is forecast to show a drop in air travel by 38% for this financial year, according to the Aeronautical Radio of Thailand.
They expect the air traffic in Thailand to remain subdued until at least September this year. Aerothai's executive VP for operations, said the number of local flights had been stable for the first half of April but it plummeted dramatically in the second half.
Want more from the Thaiger family?
📱 Download our app on Android or iOS for instant updates on your mobile
📧 Subscribe to our daily email newsletter
👍 Like/Follow us on Facebook
🔔 Subscribe to or Join our YouTube channel for daily video updates