Hospitals train staff to recoup money from non-paying foreigners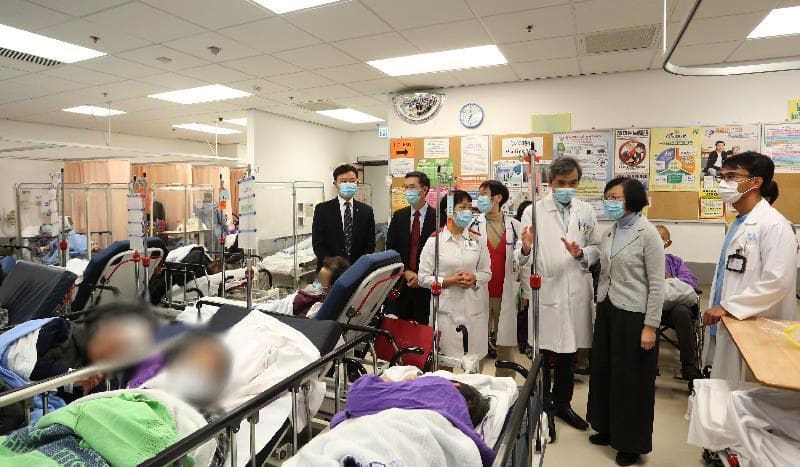 "…many foreigners sought treatment for ailments or injuries at public hospitals and many failed to fully pay the bills, resulting in multi-million baht in debt."
The Public Health Ministry's Department of Health Service Support has provided training to public hospitals in tourist provinces to help them collect fees from foreigners, director-general Dr Nattawuth Prasertsiripong said yesterday. The move is aimed at reducing hospital debts.
The department's Medical Hub Division head, Saowapa Jongkit-tipong, said training had been organised in Trat province for 200 public hospital staff. The region's Eastern Economic Corridor policy had attracted more long-staying foreigners to the area, raising potential risks for non-payment from foreigners, both expats and tourists.
Earlier, sessions were conducted in Chiang Mai, Phuket, Surat Thani and Ubon Ratchathani.
The Medical Hub Division had recently reported that there were 40 million foreign visitors to Thailand per year putting additional stress on the Thai medical system.
The department since March 1 has established central claim centres in Nonthaburi and at Suvarnabhumi airport as well as pilot regional centres in Chiang Mai, Chon Buri, Phuket, Phang Nga and Surat Thani to follow up with foreigners whose payments were overdue. The department also discussed three health insurance claims system.
The short-term phase was to make health insurance for specific ailments with a low premium rate and to impose a requirement for a foreigner to have an insurance policy before entering Thailand.
The middle-term scheme involved boosting public hospitals' potential to support foreign patients. The long-term solution was for all tour companies to be required to arrange insurance policies for their foreign customers.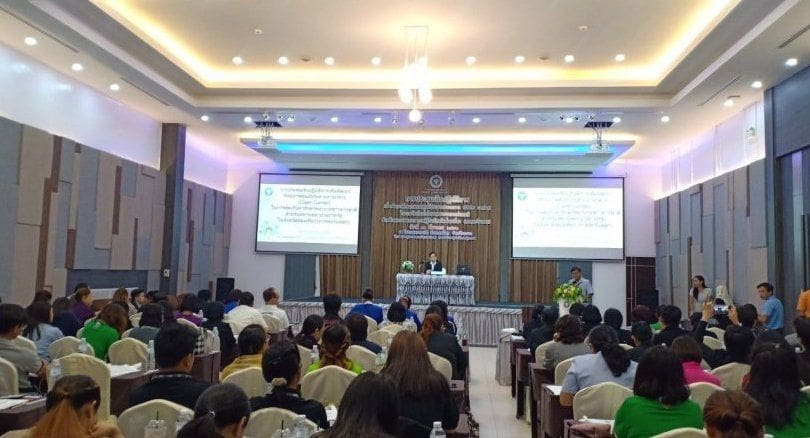 SOURCE: The Nation
Keep in contact with The Thaiger by following our
Facebook page
.
Covid-19 crisis sees nearly 100 Koh Samui hotels put up for sale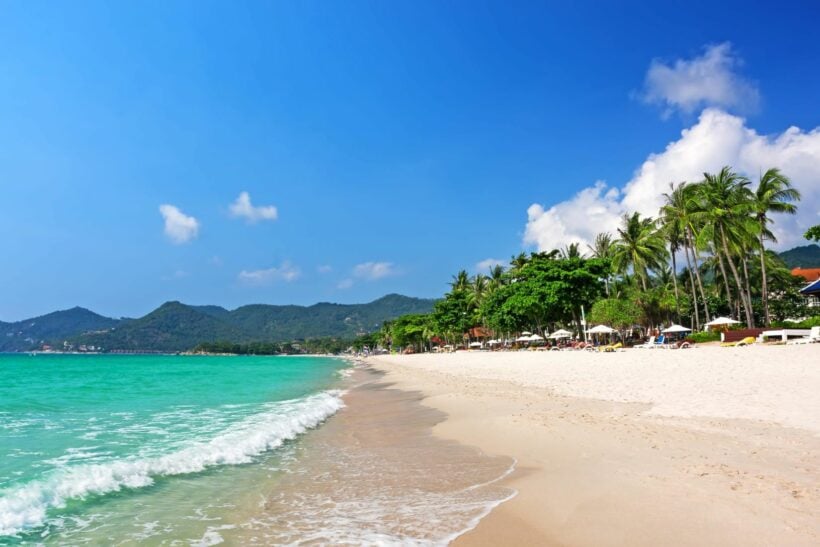 The economic devastation of the Covid-19 pandemic on Thailand's tourism and hospitality sectors has been inestimable, with foreign arrivals banned since March and hotels nationwide ordered shut in April. Some around the country have since re-opened but nearly 100 hotels on the tourist island of Koh Samui are now for sale.
The president of the Tourism Association of Koh Samui says owners of close to 100 local hotels have announced plans put their hotels up for sale, because they lack cash flow and banks won't lend bridging finance or loans to capitalise. He says their financial problems began late last year and increased in January, then the Covid-19 crisis struck them hard in February.
Some hotel owners have been unable to collect overdue payments from major tour agencies for months (like the TUI Group – read more HERE). Furthermore, during the temporary closure, owners have had no revenue but still had to pay salaries and other costs.
Due to the crisis it's difficult for them to seek soft loans from banks to maintain their liquidity, according to the president, who says he'd like the government to "provide urgent help to hotel owners with soft loans before it is too late, because hoteliers are in deep financial trouble".
"The impact is not only on Koh Samui but nationwide."
After promising transparency, the government unanimously passed a 1.8 trillion baht stimulus package, designed to resuscitate an economy expected to contract for the first time since 2009, due to the ripple effects of the pandemic. The package includes soft loans for stricken businesses, especially small and medium-sized enterprises.
SOURCE: Chiang Rai Times
Keep in contact with The Thaiger by following our
Facebook page
.
Battered Thai Airways seeks government protection from creditors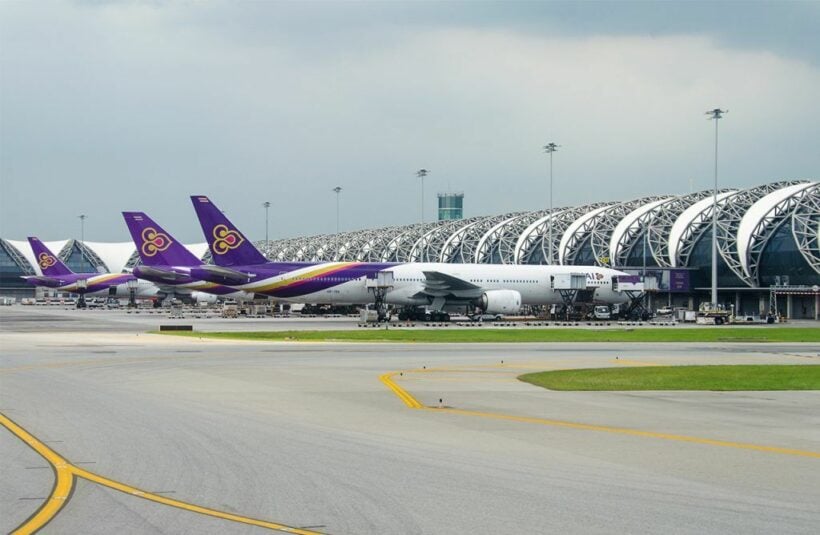 Struggling national flag carrier Thai Airways is seeking government support in 4 key areas, including negotiating with foreign creditors and renegotiating contracts with other state enterprises. The director-general of the State Enterprise Policy Office said yesterday that the airline is seeking state help after the Central Bankruptcy Court accepted its request for rehabilitation.
The airline also wants the government to examine its time slots in order to boost its competitiveness and that of its alliance airlines, according to the director-general, who is also secretary of the government committee formed to follow up on the airline's rehabilitation plan. The committee is chaired by Deputy PM Wissanu Krea-ngam, who has announced publicly that the beleaguered carrier won't fly again until at least the end of this month.
A spokesman said the national carrier wants the government to coordinate negotiations with foreign creditors, as it wants them to accept its rehab plan under Thailand's Bankruptcy Court. The company also wants the government to help renegotiate financial dealings with other state enterprises, such as Petroleum Authority of Thailand and Airports of Thailand. Now that the Finance Ministry has dropped its stake in the airline below 50%, Thai Airways has lost its state enterprise status and wants to revise contracts it made with state agencies.
Meanwhile, the deputy agriculture and cooperatives minister said the 86 savings cooperatives involved need to find common ground when it comes to the 43 billion baht the airline owes them. Of the 86, 85 invested in the airline's debentures and 1 bought shares.
The carrier carries a total debt of 300 billion baht, and the minister warned that if the cooperatives don't stick together, they may not get reasonable compensation as foreign creditors may take all of Thai Airways's assets.
SOURCE: Nation Thailand
Keep in contact with The Thaiger by following our
Facebook page
.
Bars, massage parlours may be be allowed to reopen in Phase 4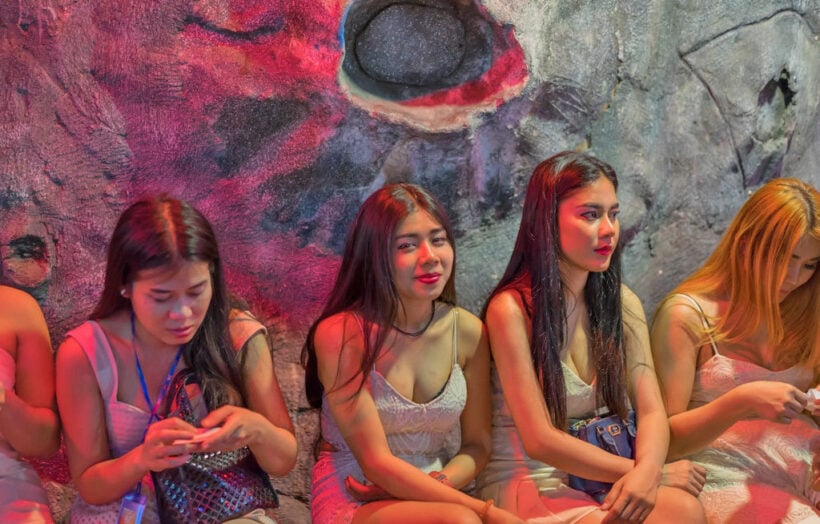 Drinking at a bar and a massage at some of the country's larger massage parlour may become possible again in Phase 4 of the lifting of restrictions, originally enacted to contain the spread of Covid-19. Centre for Covid-19 Situation Administration spokesman Dr. Taweesilp Wisanuyothin says that such venues are being considered for the fourth phase of reopening, as no local transmissions have been detected in nearly 2 weeks.
No date was given and 17 new cases were confirmed yesterday, but all were imported by Thais returning from abroad. 13 had returned from Kuwait, 2 from Qatar, and 2 from Saudi Arabia. All were brought home under a program to repatriate the thousands of Thais stranded abroad after international arrivals were banned.
Other businesses proposed for reopening included schools, nurseries, science centres, conference rooms, film and TV production, amusement and water parks, national parks, beaches and entertainment venues and events.
As for bars and massage parlours, Dr. Taweesilp suggested they are far from ready to move forward at this stage.
"I have to say I'm worried about these places because of our reports that a lot of masseuses were infected, and there were super-spreader infection cases from bars in foreign countries like South Korea. If you want your businesses to gain permission to reopen as quickly as possible, you have to show us how you're going to control disease spreading among 200-300 people."
Dr. Taweesilp has cited the same report of infections spreading from a South Korean bar for a month to argue for the ongoing prohibition of bars and alcohol sales at all restaurants, an important source of revenue in those establishments. Despite permission to reopen, many remain closed as the alcohol ban would make it unprofitable.
As of this morning, limited testing has discovered 3,101 total infections, and the death toll stands at 58.
The government is looking to increase the number of repatriation flights, and recently announced plans to increase the daily number of arrivals from 400 to 500.
SOURCE: Coconuts Bangkok
Keep in contact with The Thaiger by following our
Facebook page
.