GPS tourists trackers and mandatory travel insurance – BKK travel fair seminar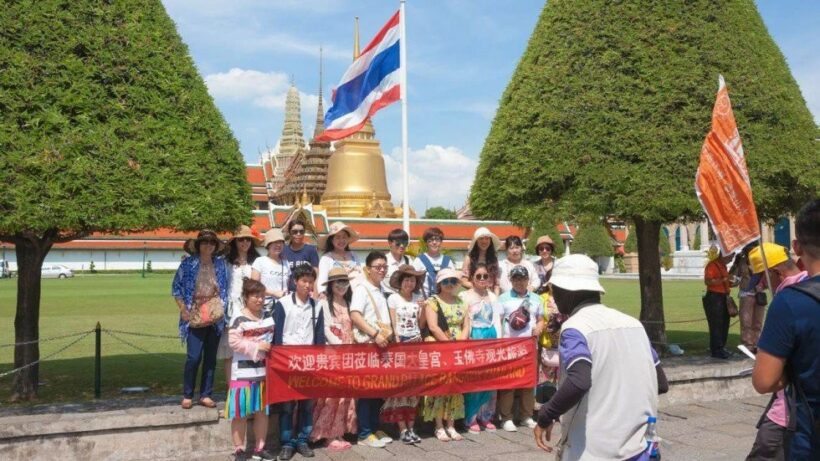 PHOTO: South China Morning Post
Two great suggestions at a Bangkok travel fair, both aimed at making things easier for Thai authorities without improving safety for tourists.
At the Thai Chic Travel Fair seminar held in Bangkok yesterday (Wednesday), officials suggested that making it a mandatory requirement for all foreign visitors to Thailand to have travel insurance would ease the burden on the country's hospital and medical system.
The idea has been backed by Tourism and Sports Minister Weerasak Kowsurat but it wasn't immediately clear how such a requirement would be implemented.
The seminar was told how Thailand has paid out 64 million baht in compensation to the families of the 47 victims and survivors of the 'Phoenix' boat that sunk off Phuket earlier this month, according to Thailand News Agency.
But due to the large amount of compensation paid out in recent weeks, Thailand's tourist protection fund would run out of money if another incident where many people were injured or killed was to occur.
The seminar also heard how the tourism industry around the Andaman Coast has suffered severely due to cancellations from Chinese tourists following the Phoenix boat tragedy.
In a further bid to ease safety concerns, officials from the  Thai-Chinese Tourism Alliance Association even suggested that they will start handing out GPS tracking bracelets to Chinese tourists so they can be easily located should they get lost or are involved in an accident while in Thailand.
Meanwhile, the Tourism and Sports Ministry said that 35 million tourists visited Thailand in 2017, an increase of 12 percent on the previous year but it admitted that tourism numbers in Phuket were down in July following cancellations from Chinese tourists.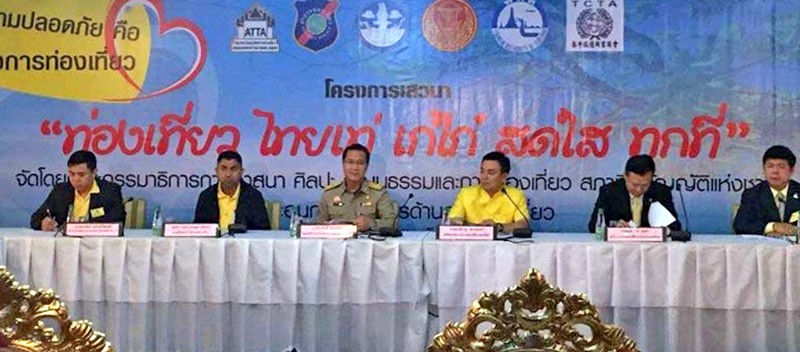 SOURCE: Thai Visa


Looking to jettison some items before jetsetting away or chartering a yacht? Look no further than Thaiger Classifieds where you can find and post items, work, property and more for free.

Read more headlines, reports & breaking news in Thailand. Or catch up on your Thailand news.
Golden Triangle drug labs increase shipments 1000% – Speed and Ice pouring over the border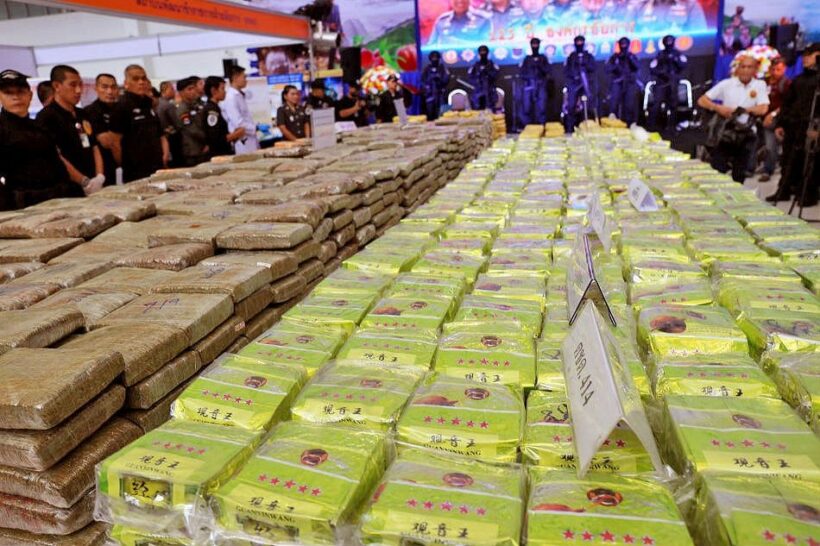 The number of seizures of high-purity crystal methamphetamine are surging into northern Thailand. The demand rises and the methods of detection and enforcement also improve. It's a vicious circle.
Authorities say the number of drug seizures have risen 1000% in just the past 2 years, a stark indication of the growth in industrial-scale production in neighboring Myanmar.
Some 18.4 tonnes of crystal methamphetamine or 'ice', was seized in Thailand last year, according to preliminary statistics from the Thai Office of the Narcotics Control Board. They know it's a tiny proportion of the amounts produced and shipped out undetected.
That figure is up from 5.2 tonnes in 2017 and 1.6 tonnes in 2016. It's more than three times the amount captured across all of Southeast Asia five years ago – a staggering rise in production and distribution.
Thailand remains a major trafficking route for the artificial drug manufactured in Myanmar's Shan and Kachin states – the north-eastern states of Myanmar that border China, Laos and Thailand.
Police say organised crime groups work with local pro-government militias and armed rebels to set-up "super labs" and allow transport through the regions to borders beyond.
The same mega-labs are also pumping out 'cocktail' tablets of methamphetamine, mixed with caffeine and other 'fillers'. The drug is nicknamed 'yaba' in Thailand. Specialist chemists and 'cooks' are brought in from Taiwan and China to run the meth labs in Myanmar, while the ingredients and lab equipment mostly come from China.
The methamphetamine tablets are a low-grade recreational drug, inexpensive and popular with blue-collar workers and low-end recreational drug users across South East Asia. The price for a 'yaba' pill has plummeted from around 200 baht to 80 baht in the past five years.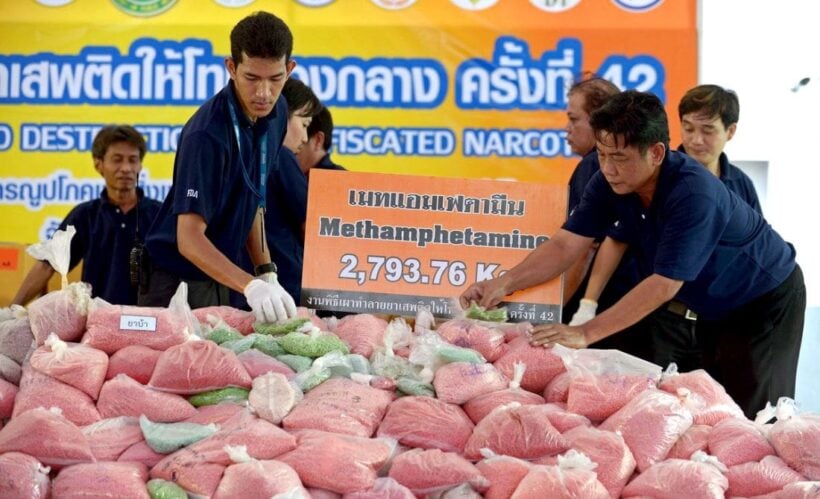 But the Golden Triangle, bordering north-eastern Myanmar, Laos and Thailand, has a long history of illicit drug trafficking.
It came to the West's notice as a cultivation hub for opium and heroin refining but those, now, easily detected crops are being replaced with methamphetamine production. The factories are easily hidden underneath the jungle canopy, and with the assistance of 'co-operative' local authorities, armed gangs and state-sponsored militias, the precursor drugs and final product move in and out with little trouble.
Once the drugs have made their way through Thailand the drug syndicates use "motherships" that intercept the drugs off the Andaman coast and distribute them to other parts of South East Asia, Australia and New Zealand.
Whilst the growth in production and purity of the drugs is alarming authorities, they are also intercepting and detecting a lot more of the road shipments making their way across the Thai borders. But they readily admit they are only netting a tiny part of the larger iceberg.
Despite the frequent showcasing of large drug hauls by Thai police, the vast majority of the drugs coming out of the back-doors of Myanmar's meth labs are getting through undetected.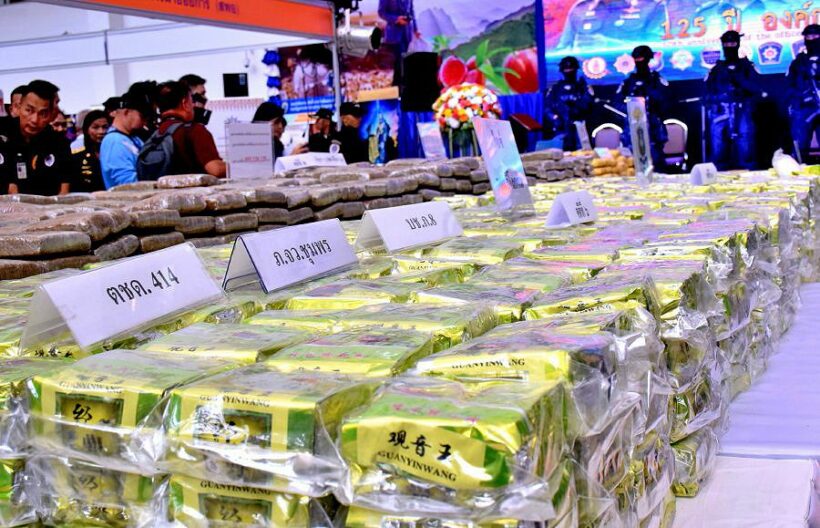 New points system for traffic violations comes into force mid-year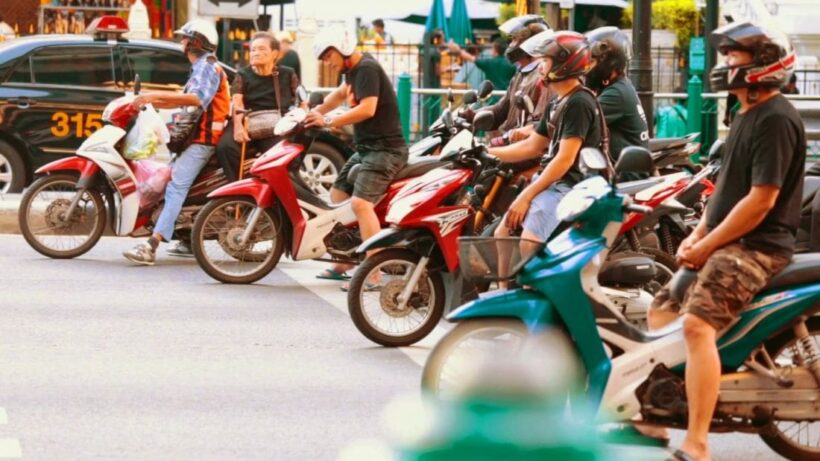 Keeping your license will now be a bit more complicated under amendments to the Thai Road Traffic Act. But good drivers have nothing to worry about. There's now a new points system added to the Road Traffic Act which will come into force when it's finally announced in the Royal Gazette.
The National Legislative Assembly sat yesterday to vote the new amendment into law by 138 votes to 1.
Under the new system a driver will start with 12 points. Points will then be deducted based on the severity of the violation. Points will keep being deducted until you reach 0 points. At this point your license is automatically suspended and you'll need undertake additional training to get it back.
As an example if you run a red light you'll be fined one point. Failure to get out of the way of an ambulance will cost you three points.
Traffic tickets and fines will still be issued in addition to the new points system. A new linking of the databases of the Registration Branch and the Police traffic violation listings now means that bad drivers will have to pay their fines before they can re-register their vehicles each year.
One of the new amendments says that car rental companies must inform police and provide them with evidence within 30 days if one of their customers violated any traffic laws. If they don't provide this information they will have to pay a fine five times the value of the original fine.
Thai exports fall 5.7 percent in January, year-on-year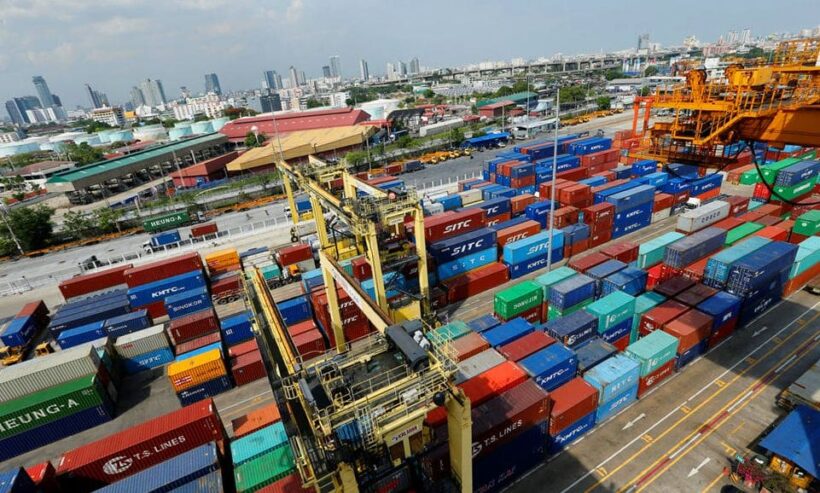 Thai export results have dipped for the third straight month, falling more than 5.65% compared to a year earlier. The fall was a lot bigger than expected, according to the Thai commerce ministry.
Shipments contracted 1.72% in December, compared to a year earlier as well.
January's export drop was due to falling shipments of rice, gold, electronics and cars, according to the ministry. Digging into the numbers, exports to the US rose 8.3% in the first month of the year, compared to January 2018, but exports to China slumped 16.7%.
The strong Thai baht, Asia's best performing currency this year, has increasingly hit exports, particularly rice orders.
Checking imports for the same period, and the numbers jumped surprisingly 13.99% year on year, after sliding 8.15% in December 2018. Analysts say the surge in imports was partly due to imports of arms and military weapons.
There was a trade deficit of $4.03 billion in January, compared with a forecast surplus of $320 million surplus. December 2018 had a $1.06 billion surplus.
But the ministry says they are still forecasting export growth of 8% for 2019 after a 6.7% increase last year.