GPS tourists trackers and mandatory travel insurance – BKK travel fair seminar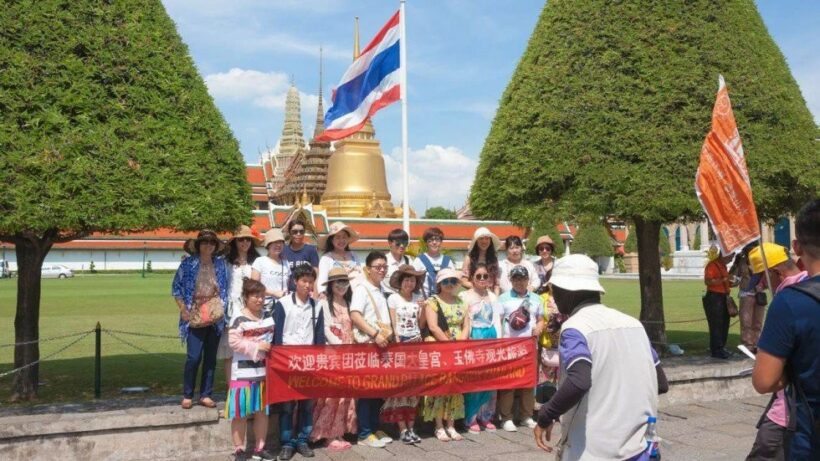 PHOTO: South China Morning Post
Two great suggestions at a Bangkok travel fair, both aimed at making things easier for Thai authorities without improving safety for tourists.
At the Thai Chic Travel Fair seminar held in Bangkok yesterday (Wednesday), officials suggested that making it a mandatory requirement for all foreign visitors to Thailand to have travel insurance would ease the burden on the country's hospital and medical system.
The idea has been backed by Tourism and Sports Minister Weerasak Kowsurat but it wasn't immediately clear how such a requirement would be implemented.
The seminar was told how Thailand has paid out 64 million baht in compensation to the families of the 47 victims and survivors of the 'Phoenix' boat that sunk off Phuket earlier this month, according to Thailand News Agency.
But due to the large amount of compensation paid out in recent weeks, Thailand's tourist protection fund would run out of money if another incident where many people were injured or killed was to occur.
The seminar also heard how the tourism industry around the Andaman Coast has suffered severely due to cancellations from Chinese tourists following the Phoenix boat tragedy.
In a further bid to ease safety concerns, officials from the Thai-Chinese Tourism Alliance Association even suggested that they will start handing out GPS tracking bracelets to Chinese tourists so they can be easily located should they get lost or are involved in an accident while in Thailand.
Meanwhile, the Tourism and Sports Ministry said that 35 million tourists visited Thailand in 2017, an increase of 12 percent on the previous year but it admitted that tourism numbers in Phuket were down in July following cancellations from Chinese tourists.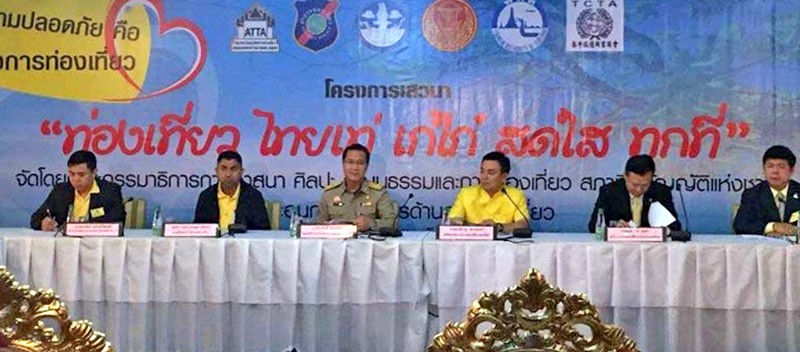 SOURCE: Thai Visa
Keep in contact with The Thaiger by following our
Facebook page
.
Thailand teams with Laos to stop drug trafficking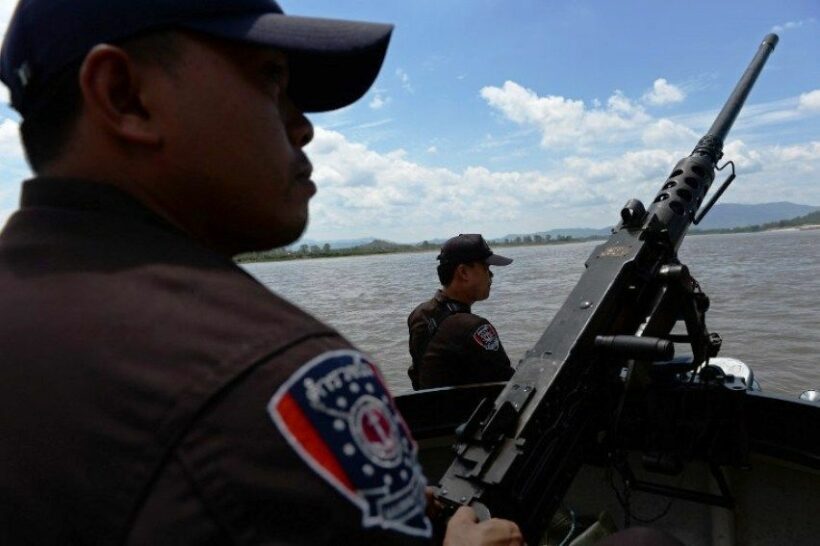 Thailand is reportedly teaming up with Laos to stop drug trafficking after drug syndicates have changed their routes from Myanmar to Laos.
Thailand Narcotics Control Board secretary-general Niyom Termsrisuk, says the direction change was due to heavy policing at the Myanmar-Thai border; causing traffickers to switch routes. The Royal Thai Armed Forces have formed a division to combat drug trafficking in the Thai provinces that border Laos, with 12 teams of officers being deployed.
The ONCB chief says a spike in smuggling was detected in the northeastern borders from Loei to Ubon Ratchathani provinces with Nong Khai, Mukdahan, Bung Kan and Nakhon Phanom provinces seeing the most trafficking.
Methamphetamine, crystal meth, or "ice," and marijuana were the main drugs being smuggled with 22 million meth pills, 638 kilograms of ice, and 6,240 kilograms of marijuana being seized by Thai authorities over the past year.
Despite the Thai government's efforts to try and stem smuggled drugs into the country, plenty of them find their way into the inner parts of the country. At the end of May this year, 1 million methamphetamine pills were confiscated in the capital, just one of many drug busts of multiple millions of pills and other illicit drugs.
According to the UNODC Representative for Southeast Asia and the Pacific…
"It is hard to imagine that organised crime have again managed to expand the drug market, but they have. While the world has shifted its attention to the Covid-19 pandemic, all indications are that production and trafficking of synthetic drugs and chemicals continue at record levels in the region."
Read more about that report HERE.
SOURCE: Chiang Rai Times
Keep in contact with The Thaiger by following our
Facebook page
.
Over 73,000 Thai farmers to get relief aid after appeals approved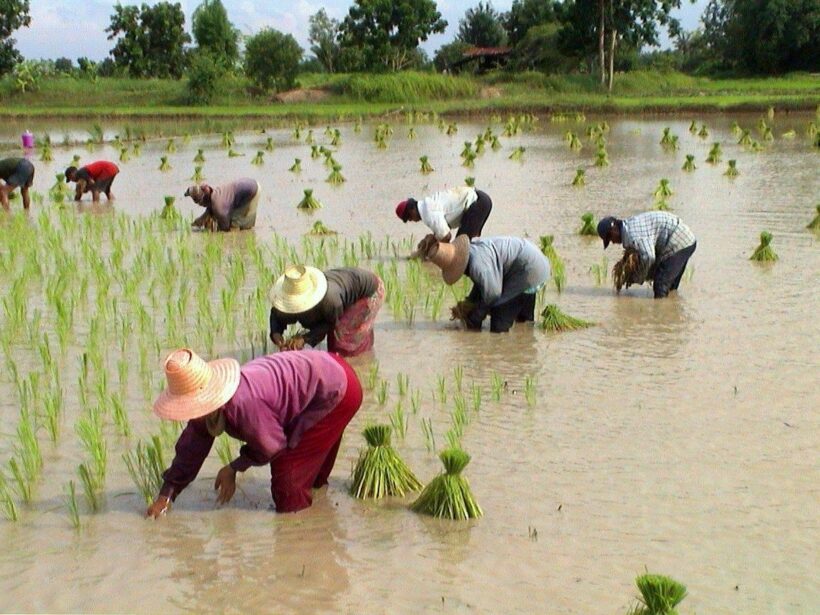 Over 73,000 Thai farmers are set to get much-needed aid after their appeals for financial help have been approved. The Bank for Agriculture and Agricultural Cooperatives (BAAC) says it will transfer the aid tomorrow, in the amount of 5,000 baht, to help with the Covid-19 economic fallout.
BAAC secretary Anan Suwanrat says the ministry's appeal panel has approved 73,975 appeals out of 190,000- bringing the total number of farmers eligible for Covid-19 cash handouts to 7,596,747. He says 10,284 appeal requests are still being reviewed.
Of those rejected, he says the applicants have either already received financial aid from other relief schemes, were state officials, or were insured by the Social Security Fund.
The aid was initially approved at the end of April in the amount of 150 billion baht to help over 10 million farmers affected by the pandemic. Of those who were already approved, they are receiving a cash handout of 5,000 baht for 3 months starting in April, with the last handout set to be disbursed between July 15-22.
Thailand's government has set aside the money to help farmers as part of its 1 trillion baht emergency loan scheme. It has also enlisted the help of the Royal Thai Airforce to help transport produce for the farmers who became unable to disburse their goods due to the pandemic's lockdown and travel restrictions.
SOURCE: The Bangkok Post
Keep in contact with The Thaiger by following our
Facebook page
.
Illegal migrants workers bring fears of new Covid infections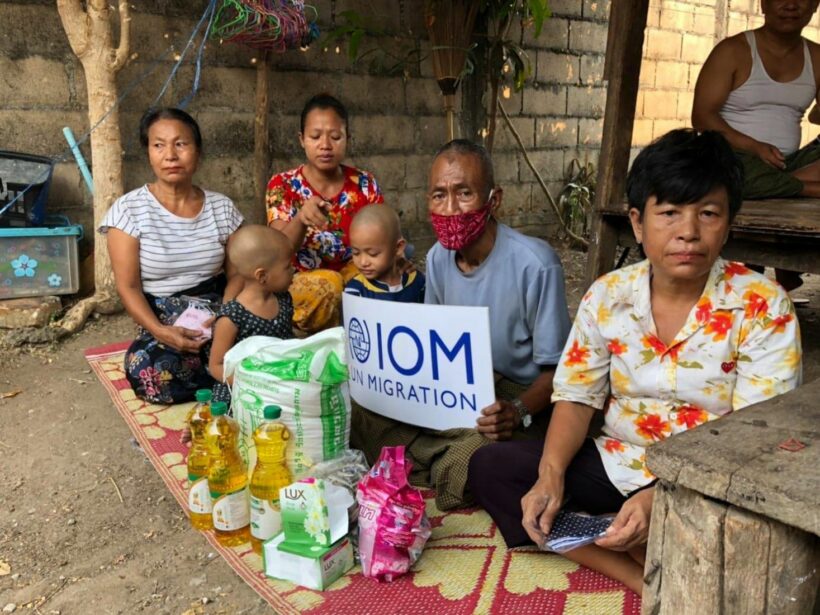 After more than 3,000 illegal migrant workers were caught trying to enter Thailand, the Centre for Covid-19 Situation Administration is warning that there is still a risk of new infections. CCSA spokesperson Dr. Taweesilp Visanuyothin says most of them have been detained and many have been sent back to their own countries but because they actually made it into the Kingdom, he warns to be "extra vigilant".
"So, while travelling during this long holiday, it is very important for everyone to never down let his or her guard against Covid-19 as more of those who illegally entered the country may be around you."
However, a new survey, conducted by Suan Dusit Poll, has indicated that two-thirds of its respondents feel relaxed about the current pandemic situation in Thailand – which is worrying some officials.
But those same officials say not to worry about medical touristsor any other travellers allowed into the country due to the safety precautions they must adhere to in order to be granted entry.
As the country has started to reopen for tourists, those who enter legally are required to undergo Covid-19 tests in addition to being monitored. Such travellers who wish to visit the Kingdom need to fall into one of the 11 groups which are allowed to enter. Thailand has now recorded its 42nd day of no local transmissions of the virus, with yesterday seeing 5 new confirmed cases – all repatriates from abroad.
SOURCE: Bangkok Post
Keep in contact with The Thaiger by following our
Facebook page
.