Government to give cash handouts to oil palm planters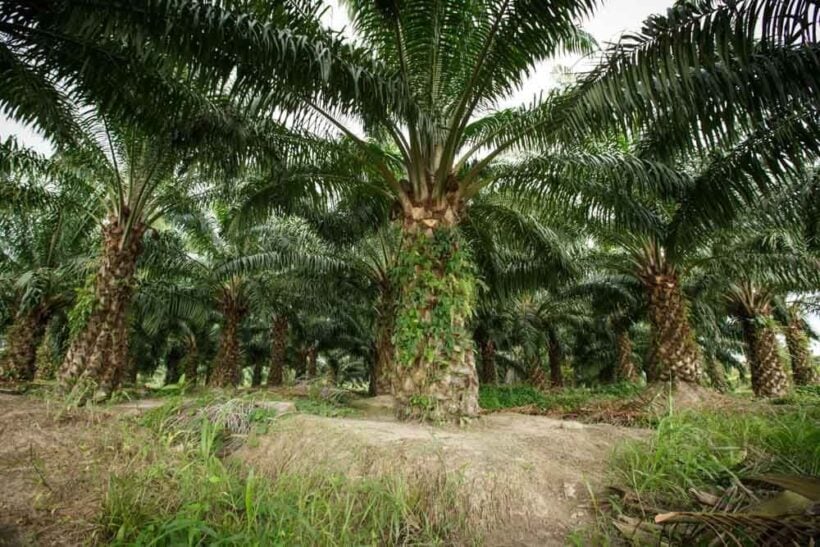 The National Oil Palm Committee, led by Deputy PM Prawit Wongsuwan, plans to give away 1,500 baht per rai cash handout to 150,000 oil palm planters in a massive subsidy for their production cost.
The subsidies arrive with almost perfect timing for the ruling NCPO in the lead up to the national election in February and the rise of the proxy parties that have been formed in support of the current junta government.
Thai PBS reports that the cash giveaway is for planters who have cultivated oil palm trees for more than three years and each is entitled to claim the handout for up to 15 rai, or a maximum of 22,500 baht for each individual planter.
Other conditions apply…
1) The planters must be Thais
2) Are heads of families and have registered with the Agricultural Promotion Department before December
3) Have bank accounts with the Bank of Agriculture and Agricultural Cooperatives
4) They must have proper legal land documents.
The one-time giveaway will cost 3,458 million baht in taxpayers' money. The policy will soon be submitted to the cabinet for approval.
Energy Minister Siri Chirapongpant says that the cabinet had recently instructions the Energy Ministry, through the Electricity Generating Authority of Thailand (EGAT), to purchase 160,000 tonnes of crude palm oil at 18 baht/kg for use as fuel in power generation at the Bangkapong power plant.
EGAT will start buying crude palm oil in December, up to the full amount of 160,000 tonnes for use in power generation for 5-6 months.
The energy minister was optimistic that his measure would help push the price of fresh oil palm to 3.2 baht per kilogram which would help ease the financial suffering of oil palm planters who have been complaining of falling oil palm prices.
Last week, the cabinet approved 18.6 billion baht in aid package to help rubber plants and rubber tappers. Rubber planters are also suffering from a sharp price plunge.

Thailand's Deputy PM Prawit Wongsuwan
Keep in contact with The Thaiger by following our
Facebook page
.
Suspect in Phattalung murder commits suicide as police close in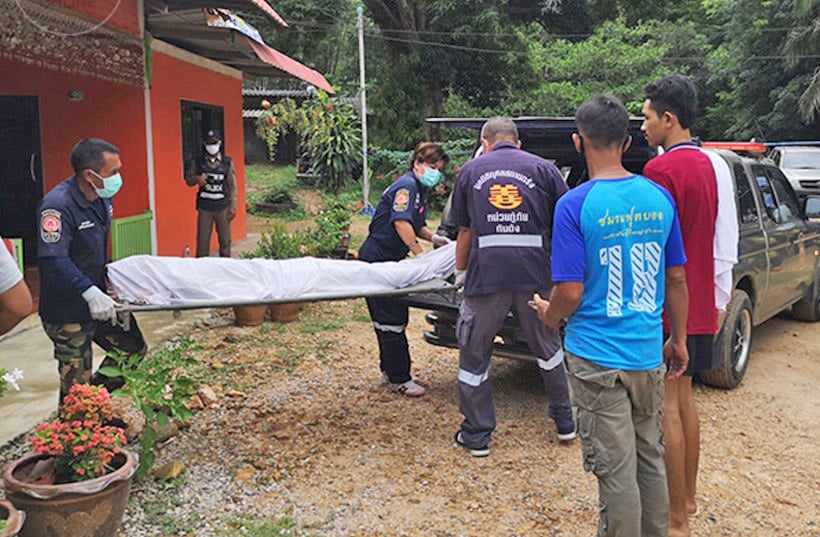 A murder suspect in Thailand's southern Trang province committed suicide as police moved to arrest him yesterday. Authorities say he was one of three gunmen in the murder of a driver in neighbouring Phatttalung province last year.
40 year old Haron Usen was hiding out with his girlfriend in a house in tambon Bang Sak. Provincial and local police surrounded the house about 11am, armed with an arrest warrant issued by a Phatthalung court for collusion in murder.
Officers had Haron's mother with them, hoping she could persuade him to surrender, but after a 3 hour standoff, the suspect still refused to give up, sending his girlfriend out of the house to safety instead.
Shortly afterward a gunshot rang out. Police say the suspect shot himself in the head with a hand .357 pistol. He died as a result of his wounds. Police also found a 9 millimetre pistol hidden under the bed. The body was taken to Kantang Hospital mortuary.
On September 5 last year, a group of armed men in a pickup truck opened fire at a car in Phatthalung's Muang district at about 4:30am. The driver was killed and the 3 passengers fled unharmed.
Police identified Haron as one of the gunmen.
SOURCE: Bangkok Post
Keep in contact with The Thaiger by following our
Facebook page
.
Transport Company interprovincial bus services to the South remain suspended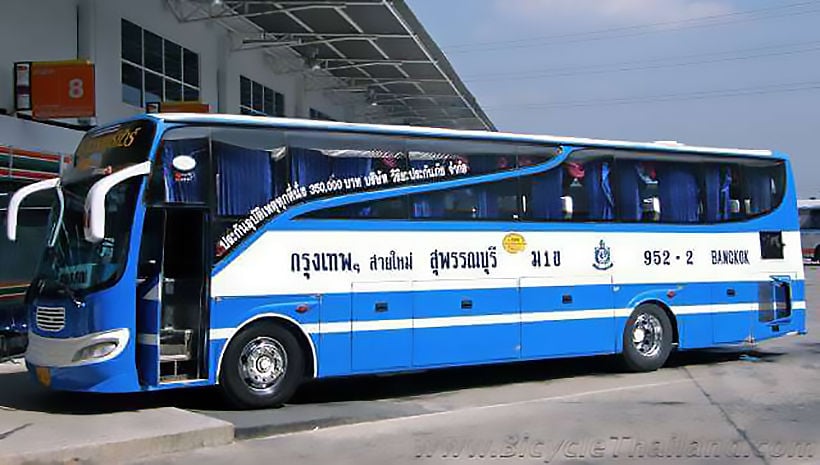 Transport Company, Thailand's interprovincial bus company, announced this week that it is continuing its suspension of all services to the southern provinces as the country will be under the state of emergency until June 30.
It did not say when services will resume. The company was expected to resume services from Bangkok to Koh Samui, Phuket and Trang from June 1.
The Cabinet decided on Tuesday to extend state of emergency in line with measures to control the spread of Covid-19.
Transport Company announced in April, when the national curfew came into force, that services on routes longer than 300 kilometres would remain halted nationwide until further notice.
Services on routes under 300km operated by minibuses are still allowed, from 5am-4pm, and parcel services can operate from 5am-8:30pm.
The decision is in line with the decision of the Centre for Covid-19 Situation Administration to maintain the night curfew, from 11pm-3am, and discourage travel between provinces to restrict the spread of the virus.
SOURCE: Nation Thailand
Keep in contact with The Thaiger by following our
Facebook page
.
Thai actress allegedly scams Chinese businessman out of 2.5 million baht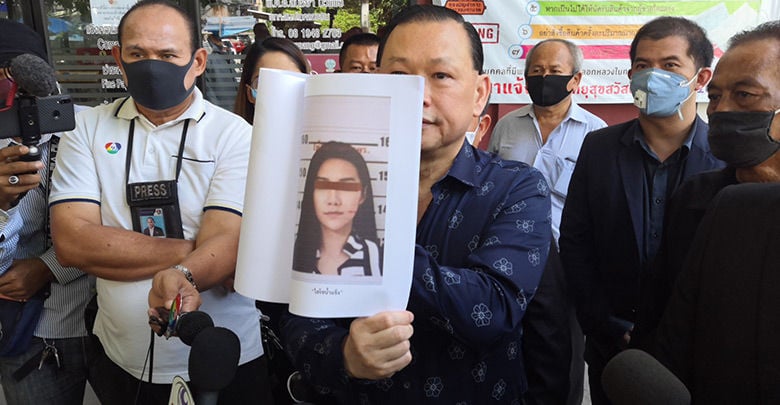 A Thai actress allegedly tricked a Chinese businessman out of 2.5 million baht. Nation Thailand reports the woman worked with a gang to pose as high government officials who could help him with his business dealings.
The businessman finally made a complaint with police yesterday at the Pak Khlong San Police Station in southern Thailand. The Nation reports he was accompanied by a retired high-ranking police officer. The businessman had a shipment of 3,000 digital thermometers that were delayed at customs and alleges the actress said she could get her "connections" to help.
He paid 2.5 million to get his products through customs. The scammers told the man that 500,000 baht was for the customs department director and 2 million was for officers in interior and agriculture ministries. While the price seemed high and probably illegal, the businessman said he wanted the products shipped in and parted with the money.
He didn't see the woman, or the money, since he made the payment. Police are also checking whether any officials were involved in the gang's deception. Nation Thailand reports that the process normally costs around 100,000 baht.
SOURCE:Nation Thailand
Keep in contact with The Thaiger by following our
Facebook page
.