Government to give cash handouts to oil palm planters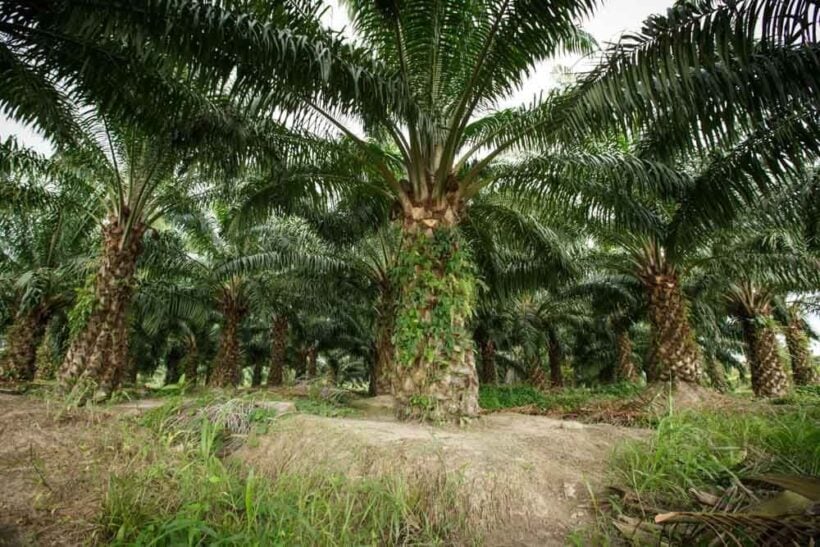 The National Oil Palm Committee, led by Deputy PM Prawit Wongsuwan, plans to give away 1,500 baht per rai cash handout to 150,000 oil palm planters in a massive subsidy for their production cost.
The subsidies arrive with almost perfect timing for the ruling NCPO in the lead up to the national election in February and the rise of the proxy parties that have been formed in support of the current junta government.
Thai PBS reports that the cash giveaway is for planters who have cultivated oil palm trees for more than three years and each is entitled to claim the handout for up to 15 rai, or a maximum of 22,500 baht for each individual planter.
Other conditions apply…
1)  The planters must be Thais
2) Are heads of families and have registered with the Agricultural Promotion Department before December
3) Have bank accounts with the Bank of Agriculture and Agricultural Cooperatives
4) They must have proper legal land documents.
The one-time giveaway will cost 3,458 million baht in taxpayers' money. The policy will soon be submitted to the cabinet for approval.
Energy Minister Siri Chirapongpant says that the cabinet had recently instructions the Energy Ministry, through the Electricity Generating Authority of Thailand (EGAT), to purchase 160,000 tonnes of crude palm oil at 18 baht/kg for use as fuel in power generation at the Bangkapong power plant.
EGAT will start buying crude palm oil in December, up to the full amount of 160,000 tonnes for use in power generation for 5-6 months.
The energy minister was optimistic that his measure would help push the price of fresh oil palm to 3.2 baht per kilogram which would help ease the financial suffering of oil palm planters who have been complaining of falling oil palm prices.
Last week, the cabinet approved 18.6 billion baht in aid package to help rubber plants and rubber tappers. Rubber planters are also suffering from a sharp price plunge.

Thailand's Deputy PM Prawit Wongsuwan


Read more headlines, reports & breaking news in South Thailand. Or catch up on your Thailand news.
Southern insurgency: Ranger shot dead in Songkhla house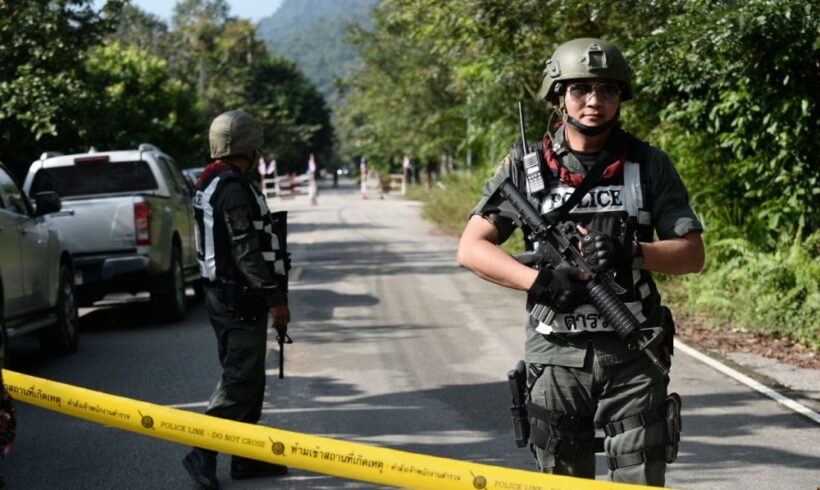 FILE PHOTO: The latest shooting in a spate of recent violence in the southern provinces – The Nation
A ranger based in Yala has been shot dead at his home in Songkhla's Muang district.
Pol Capt Adirek Burintrapibal, the deputy inspector of Muang Songkhla police station, was alerted at 8.30pm last night of the shooting at a house in Moo 10 village in Tambon Pawong.
The Nation reports that 43 year old Charoen Moraphan died when a bullet hit him in the left side of his chest.
His wife, Khiew, says she was at the back of the house while Charoen was watching TV in the living room facing towards the front door. She says her husband was on leave from his Yala ranger base for two weeks.
Police claim a gunman inserted a gun barrel through the front door and opened fire at Charoen, hitting him once in the chest.
Police are yet to identify the motive for the killing, the latest in a spate of violence in the southern provinces.
50+ motorbike taxi drivers blockade southern border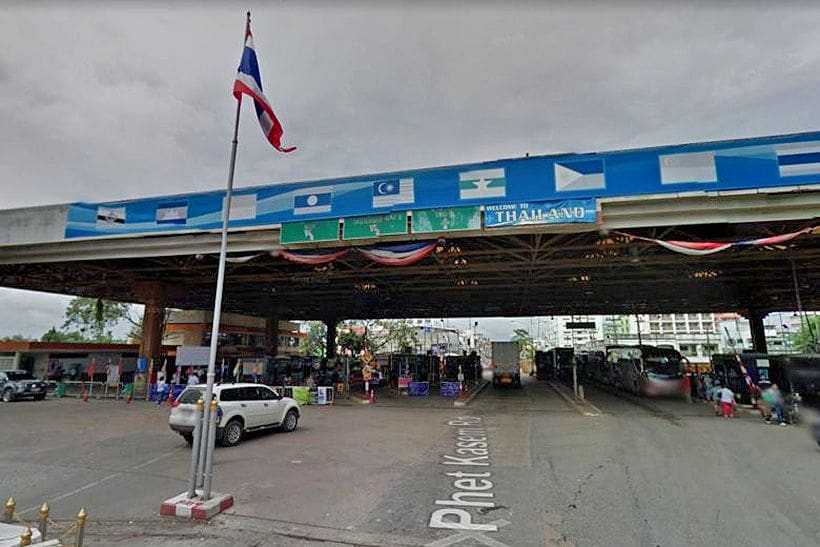 50 Thai motorcycle taxi drivers have set up a blockade at the Thai-Malaysian border checkpoint to protest what they allege are unworkable, stricter immigration checks now imposed by Malaysian immigration officials.
The taxi drivers say they have been bringing Thai tourists across the border in Songkhla's Sadao district to the duty-free shops in Malaysia's Padang Besar for years.
Yesterday morning's temporary blockade delayed several buses and cars carrying dozens of Malaysian tourists heading to Hat Yai.
Thai immigration police, army troops and local administration officials intervened and persuaded the taxi drivers to move their 50+ bikes blocking the road.
Drivers initially refused, demanding that Thai immigration officials negotiate with their Malaysian counterparts to ease the border crossing restrictions.
The border crossing process has been tightened in recent months by requiring production of a valid passport instead of border passes as was the case in the past. But many Thai motorcycle taxi drivers do not have passports and say the new restrictions are overly restrictive and an alternative solution should be accommodated.
Four rangers escape unharmed after insurgents' attack in Narathiwat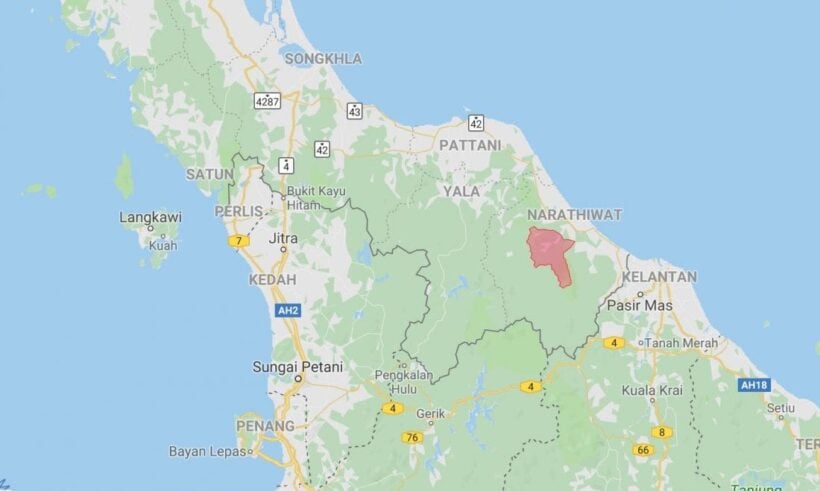 MAP: Narathiwat's Ra Ngae district
Four rangers have escaped unhurt after southern insurgents detonated a roadside bomb in an attack in Narathiwat's Ra Ngae district this morning.
Police say the attack happened at 8.10am on a main road in Ban Pa Phai village in Tambon Tanyong.
The bomb damaged a makeshift shelter for vendors to buy rubber latex from local villagers.
Police say the patrol of four rangers was approaching the area when the homemade bomb was detonated. But the timing was not right and the blast didn't harm the rangers.
SOURCE: The Nation